Paladins is an action game that brings high-quality graphics and combines it with a multiplayer mode. Players will have to fulfill different objectives on numerous maps.
Among the other features of Paladins, we can list a team-based gameplay, a rich exploration of maps, and the ability to win various bonuses, skills, and even weapons. The game offers an immersive, fun experience.
Paladins blend competitive online action with a card collection system focused on progression, allowing players to enhance their game-to-game skills and make each match unique. Skins are required to enrich the experience, and we will teach you how to obtain them for free.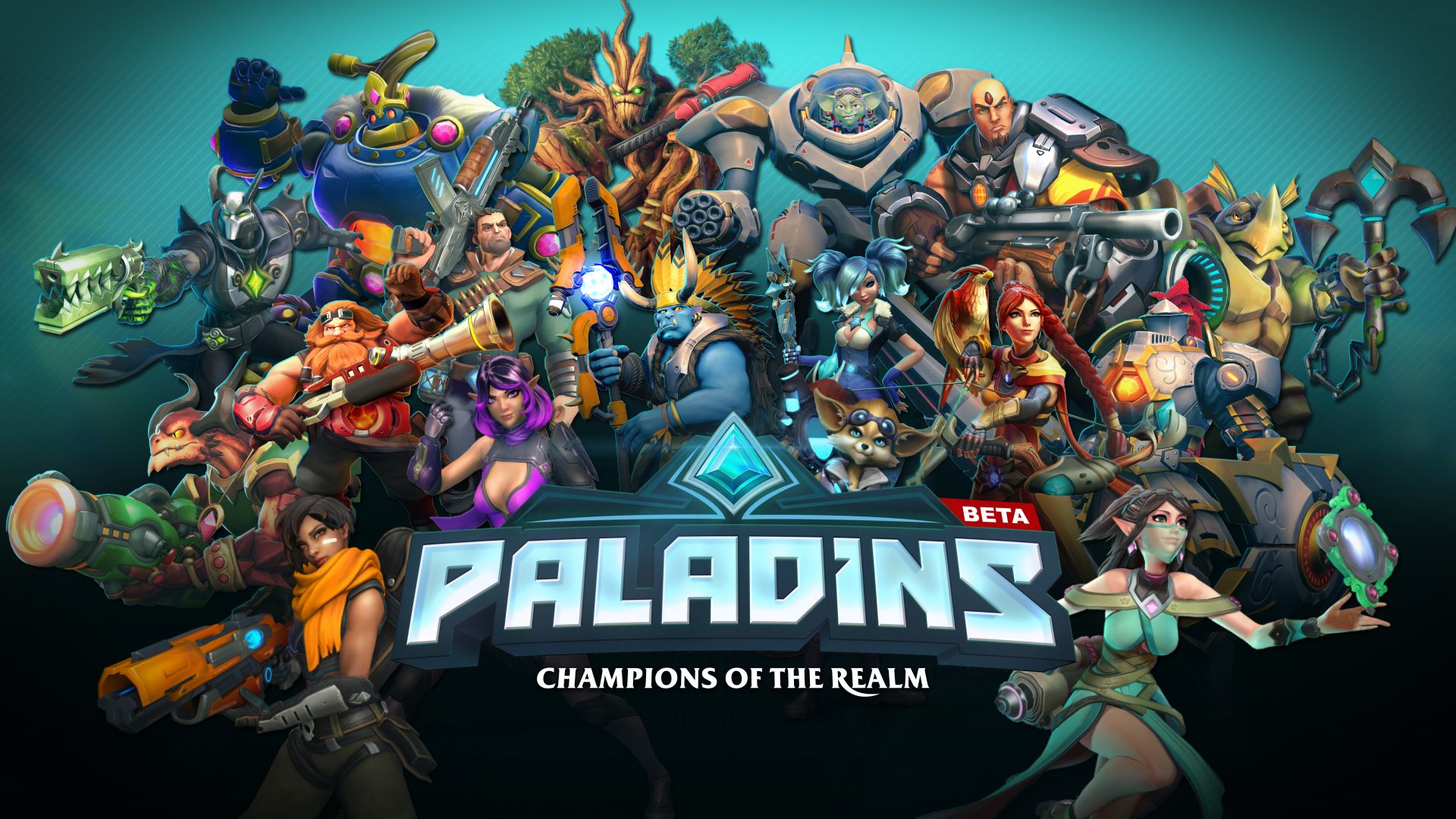 About Paladins
Paladins is trying to combine the elements that made Team Fortress 2, Heroes of the Storm and Hearthstone a success. The game offers a shooter, arena-based team experience in which we can use cards to increase our advantage in the game, all while imitating a MOBA.
The Paladins game has two teams of five players each engaged in a war for supremacy in which they must destroy the opponent's citadel. To get to the heart of the stronghold, the teams must destroy each of the three gates, which are guarded by destructive cannons. To demolish the gates, the teams must capture a randomly picked point from three different positions.
Objective
Once the last gate is destroyed, a team will be declared the winner. To create a more imposing strategic dimension, the game uses a system of cards. At each level, gamers will have to choose from 3 passive or active cards, which will help them improve their heroes. The cards are chosen randomly from the pack, but there will be a competitive way for gamers to choose the cards they want to use in the game.
How to Play
The gameplay is quite simplistic and clear; gamers will have to choose one of the heroes present in the game (12 at this time) and, together with the team, will have to destroy the fortress of enemies. Teams will have to fight for a central point that will create the siege weapon. Once created, they will have to follow and guard it to do massive damage to the gates that defend the fortress.
As they fight, the characters will level up, and instead of receiving new abilities or skills, they will be able to choose one of the 3 cards presented. The cards are randomly selected, so each card can change the match. There are quite strong cards, such as a card that offers 2000 plus HP, making a huge difference.
The entire battle is fairly dynamic and strategic in nature. The heroes can take alternate routes, and shortcuts, or sneak behind the targets to prevent them from attacking or distorting them by pulling them to key areas where they can fight more effectively. This game is not appropriate for children under the age of 12.
How to Get Free Skins
You can buy skins with the in-game currency, crystals. If you log in every day, you will receive 50 crystals per week. Furthermore, there are frequent events and, if you win, you can get up to 20 crystals.
Another way is to join Twitter and follow the Paladins community, as they offer free giveaways that include both skins and crystals. If you are a daily player, it's worth checking out UpRoar, which offers daily quests and collects points, but this might take some time.
Why You Want Them and How to Use Them
Skins are considered cosmetic items that allow you to customize your champion and your weapons. There are numerous types of skins; some of them include common, uncommon, rare, epic, and even legendary. All of them come with impressive visual effects.
How to Download Game
This game is available for free. Download the game from the Paladins official website. Click Play Now, enter your e-mail address, select your desired platform, and then download and play.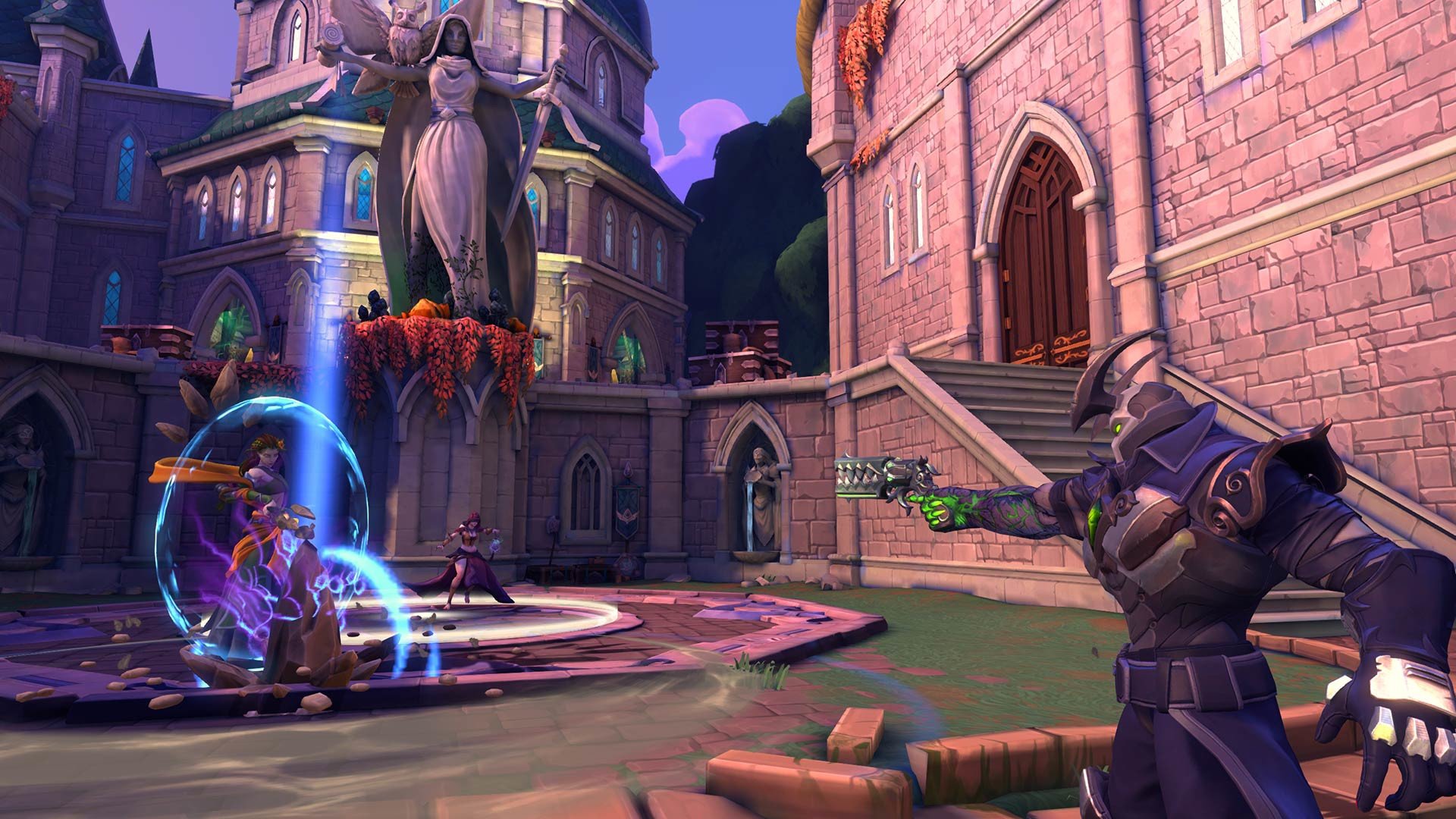 Summary
Paladins is a promising, addictive, and fun game. It is focused on the Free-To-Play segment and hopes to win over its audience by combining the elements that made the difference in the recently released popular games.