In recent years, TikTok has skyrocketed in popularity, establishing itself as one of the most widely-used apps worldwide.
This surge in fame has led to the emergence of countless TikTok stars, capturing the attention of millions of users who eagerly consume their captivating content.
These TikTok stars rose to fame by captivating audiences with their talent, wit, or humor. With billions of users on the platform, it's safe to say that these accounts are the top of the TikTok world. In this article, I will list the 15 most followed accounts on TikTok.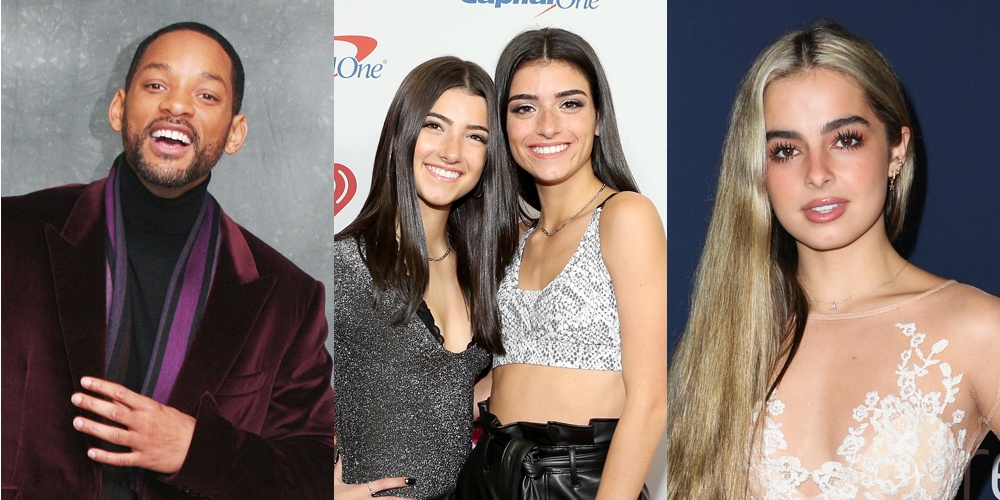 Charli D'Amelio
This American social media personality and dancer from Norwalk, Connecticut has been the most followed individual on TikTok globally since March 2020, with more than 121 million followers. Charli D'Amelio started posting videos in May 2019 and gained fame through her dance choreography videos.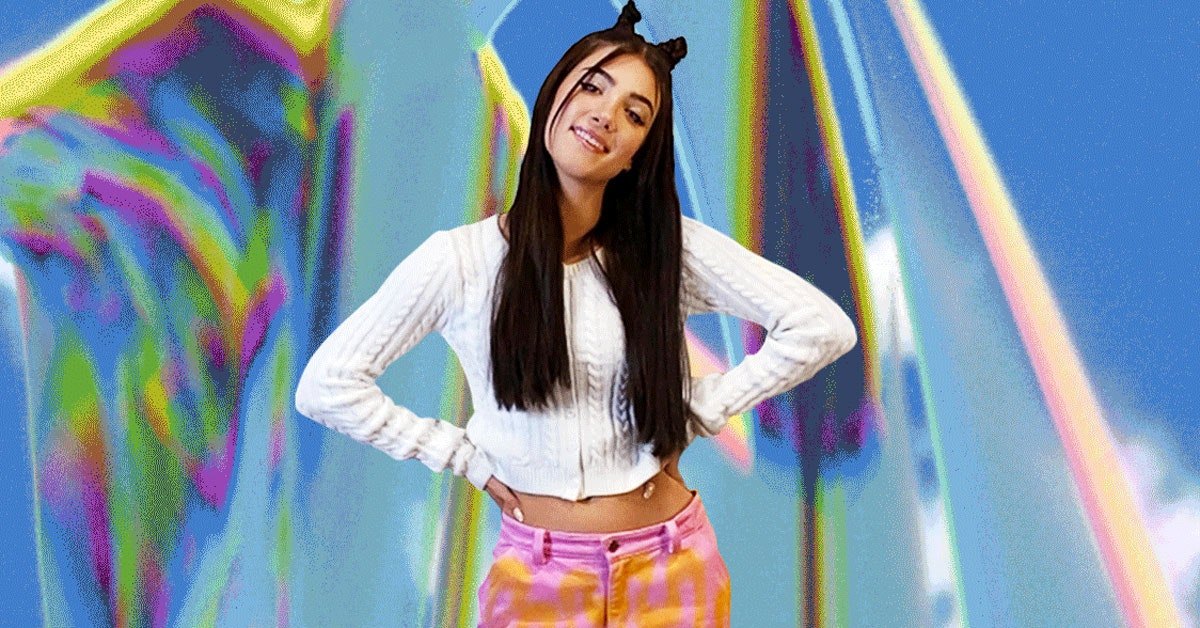 With her TikTok popularity, D'Amelio voiced one of the characters in the 2020 animated film StarDog and TurboCat and is set to star in the upcoming 2021 Hulu docuseries The D'Amelio Show. Forbes states that the 17-year-old was the second-highest earning TikTok personality in 2019.
I have seen her on TV a couple of times and learned that she was a competitive dancer for more than 10 years before she started her career in social media.
Khaby Lame
Khabane Lame, widely recognized as Khaby Lame, has amassed an impressive following of over 98 million users on TikTok, securing him the second spot among the platform's most followed users.
Lame has gained prominence for his brief comedy skits, in which he humorously satirizes individuals who unnecessarily complicate mundane tasks.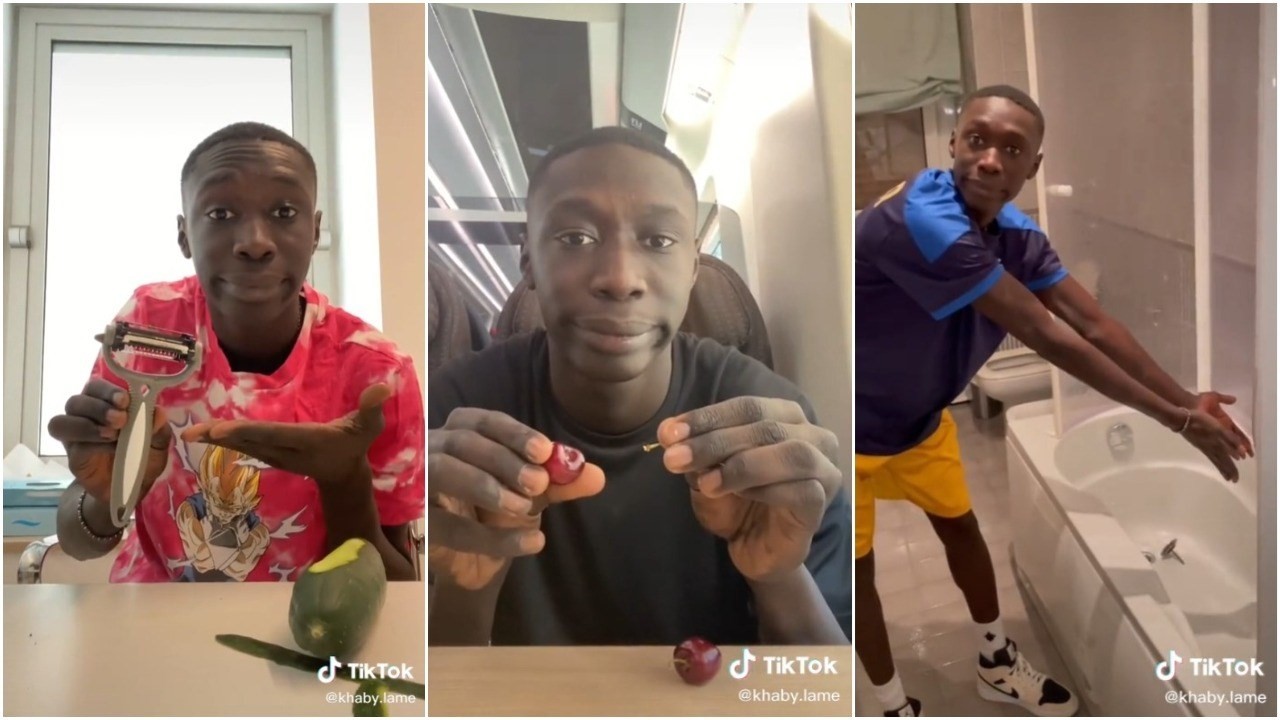 He was born in Senegal but is currently based in Italy. He grew up in a devout Muslim household living in a public housing complex in Chivasso since the age of one. Lame still currently lives there.
He was working as a CNC machine operator before he started his TikTok career while the country was locked down due to the global health crisis.
Addison Rae
The third most followed TikTok user is American singer, social media personality, and dancer Addison Rae Easterling, more commonly known as Addison Rae. She currently has over 82 million followers and despite ranking third, Forbes named her the highest-earning TikTok star.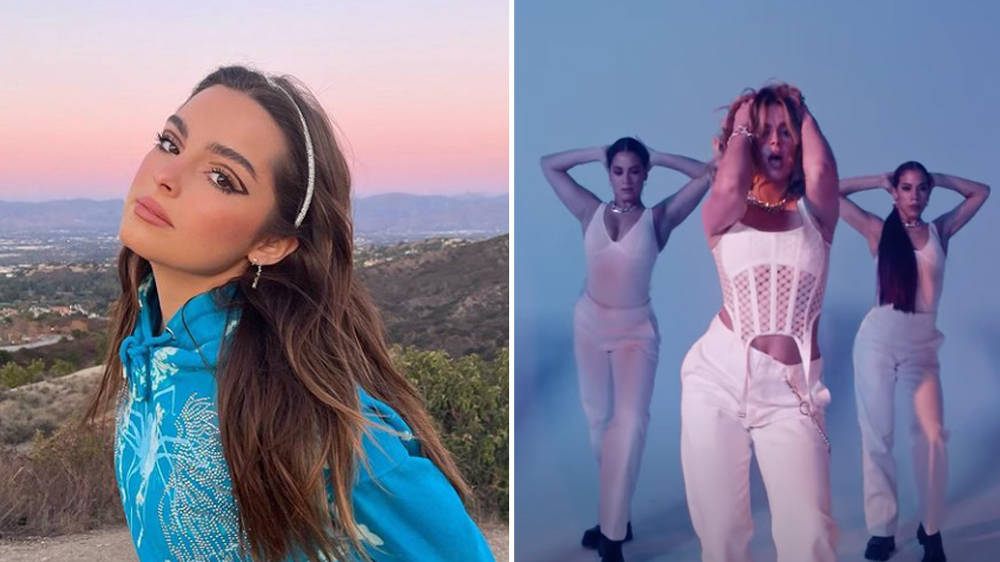 She first joined the social media platform in July 2019 and uploaded dance videos to trending songs. Rae eventually became part of The Hype House, a collaborative group of TikTok users, since December 2019.
Having established numerous brand partnerships, such as American Eagle, and successfully launching her own cosmetics line called Item Beauty, she has solidified her presence in the business world.
Also, fans can look forward to seeing her showcase her acting skills in the highly anticipated teen romantic comedy, "He's All That."
Bella Poarch
Next up is Bella Poarch, the fourth most followed TikTok star in the world with over 77 million followers. This Filipino-American social media personality and singer created her account in January 2020 but only started actively posting content in April of that year.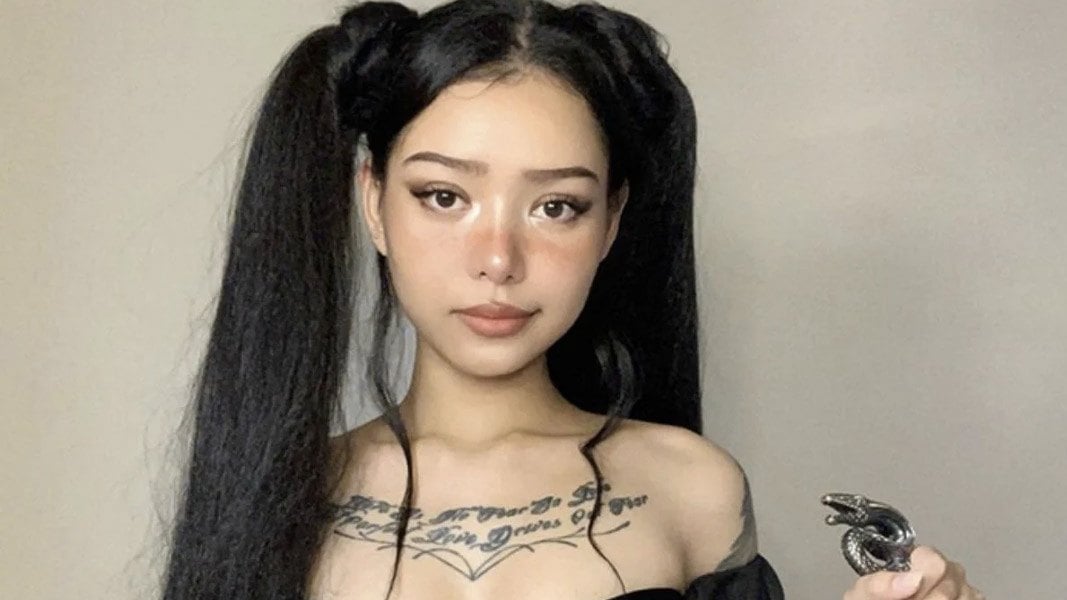 Her breakthrough moment came with a viral video that ultimately secured the title of the most liked video on TikTok. In the clip, she showcases her lip-syncing talent to the catchy tune "Soph Aspin Send" by British rapper Millie B.
This milestone paved the way for her signing a deal with Warner Records in 2021. In May of the same year, she released her highly-anticipated debut single, "Build a Bitch."
Zach King
Unlike some individuals on this list, Zach King already had a notable level of fame prior to his TikTok journey. Hailing from the United States, King is recognized as an internet personality, filmmaker, and illusionist.
His unique talent lies in creating captivating six-second "magic vines", where he employs digital editing techniques to create the illusion of performing magic tricks.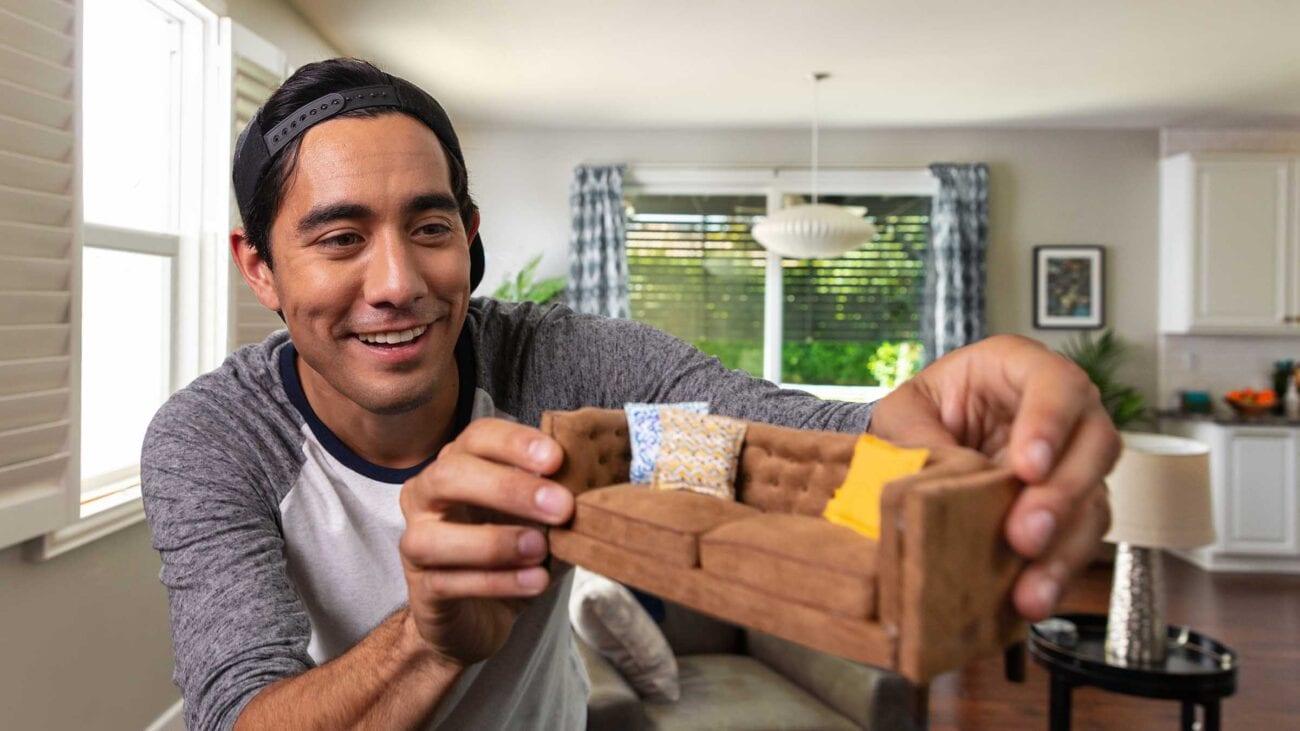 He started posting his work, which he describes as "digital sleight of hand", on YouTube in 2008 and on Vine in 2013. He expanded to TikTok in 2016 and is currently the fifth most followed user on the platform with more than 62 million followers.
Will Smith
Who doesn't know the American actor and rapper Will Smith? The Fresh Prince joined TikTok in March 2019 and is now the sixth most followed user on the platform, with 60 million followers.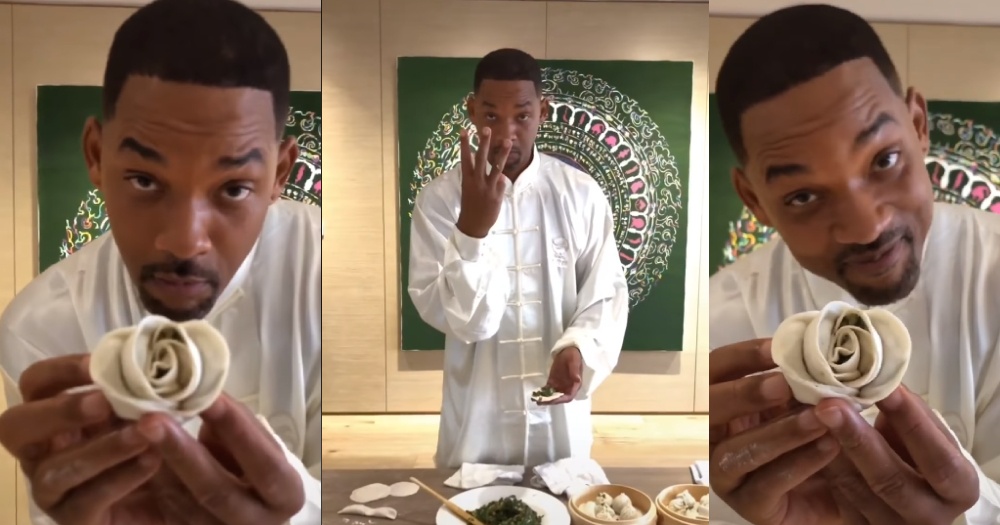 The Men in Black and The Pursuit of Happiness star usually posts videos of himself dancing, doing comedy skits, or participating in challenges.
TikTok Official Account
It's not surprising that the social media platform's official account is among the most followed accounts.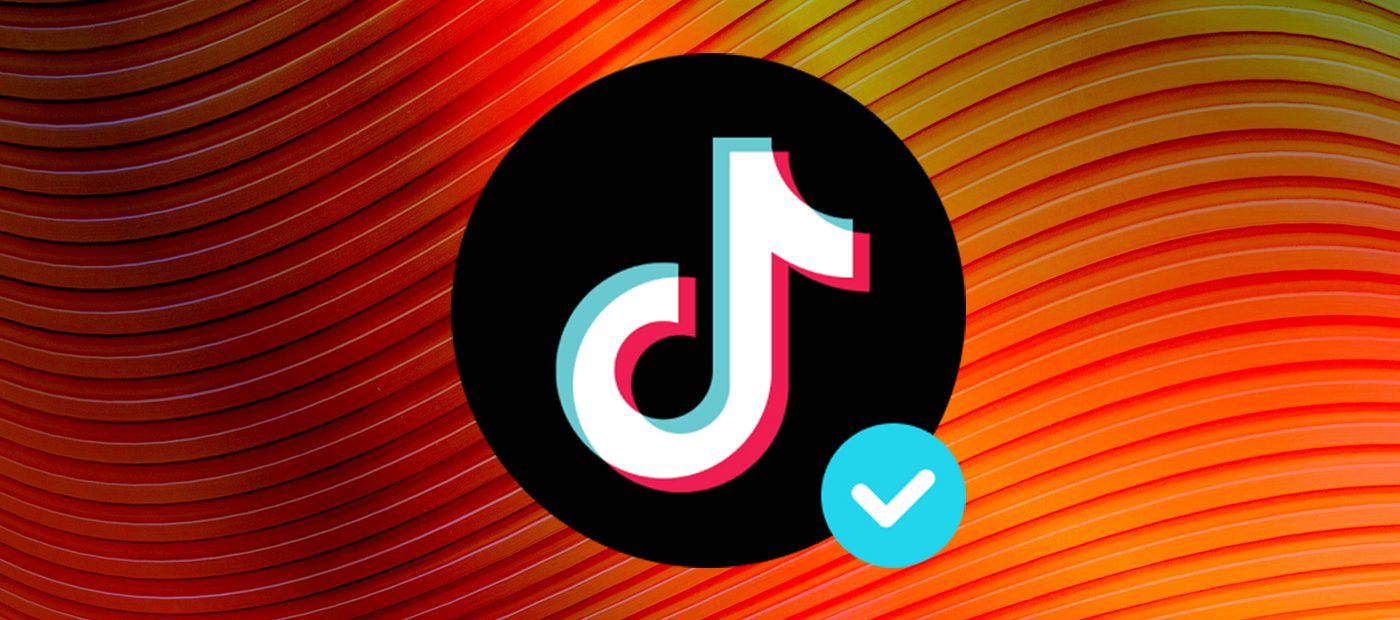 The TikTok official account currently has 56 million followers.
Spencer X
Spencer Polanco Knight, widely known as Spencer X, has made a name for himself as a talented beatboxer and music producer. Holding the impressive title of the eighth most followed user on TikTok, he boasts a dedicated fanbase of 54.3 million followers.
He shares his captivating creations on YouTube, where he has a subscriber base of 2.1 million.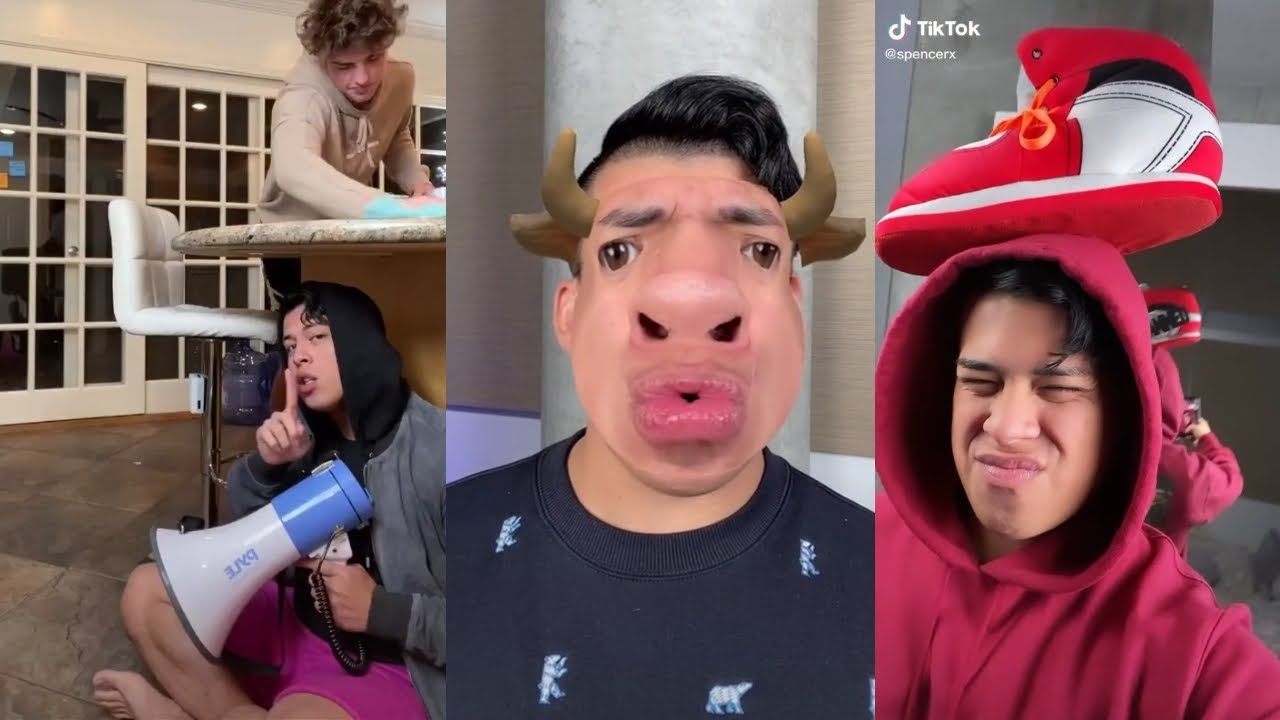 The journey to his worldwide fame began with a viral video titled "One beatboxer, 14 genres," which propelled him into the spotlight. Following its success, his subsequent video "One beatboxer, 20 sound effects" continued to captivate audiences, reaching millions of views.
Beyond his impressive beatboxing skills, he showcases his versatility as an artist by creating original tracks, producing tracks, and even delving into comedic tracks, showcasing his diverse range of talents.
After gaining global attention, Spencer X was able to collaborate with several known musicians, including Alicia Keys, Marshmello, and Sean Kingston.
Dixie D'Amelio
It's no surprise that the elder sister of TikTok's most followed star Charli D'Amelio is among the platform's top users. Dixie D'Amelio began posting videos on the platform after her younger sister gained popularity. Dixie is now the ninth most followed TikTok user, with 54.1 million followers.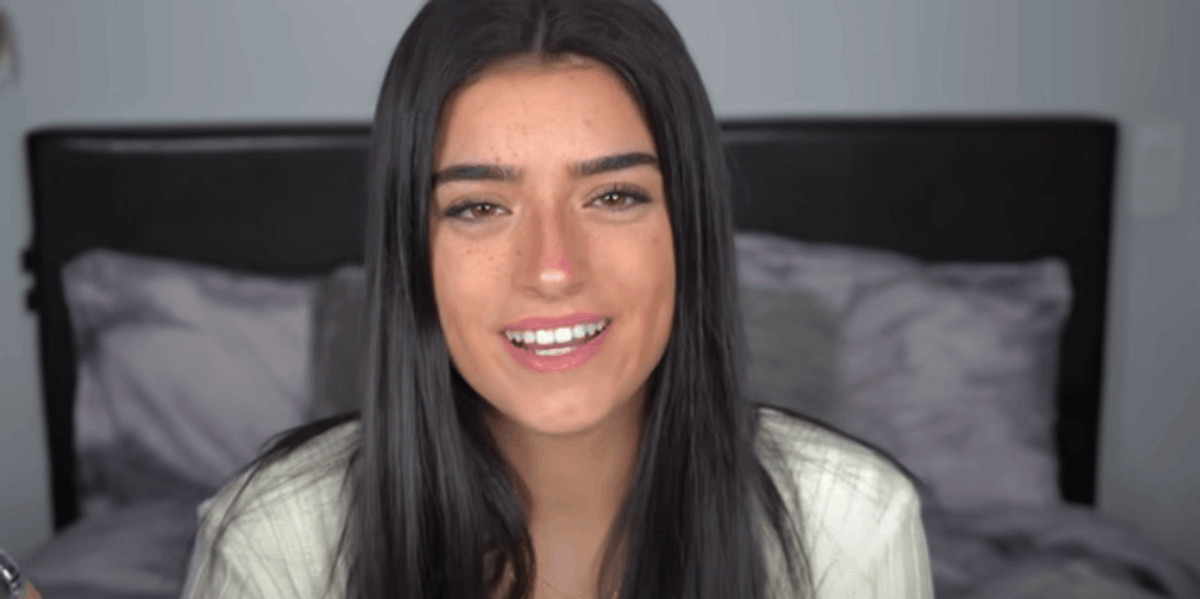 While Charli has made a name for herself through her incredible dancing abilities, Dixie has chosen to pursue a career in singing. In June 2020, she made her debut as a singer with the release of her first single, "Be Happy".
Recognizing her talent, Dixie signed a record deal with HitCo Entertainment in August of the same year, further solidifying her commitment to her musical aspirations.
In December of the previous year, she delighted fans with the release of her second single titled "One Whole Day," a collaborative track featuring the renowned artist Wiz Khalifa.
Loren Gray
Loren Gray Beech, also known as Loren Gray, an American singer and social media personality who started her social media stardom on Musical.ly when she was in sixth grade. The app eventually merged with TikTok, where she now is the 10th most followed user with 53.6 million followers.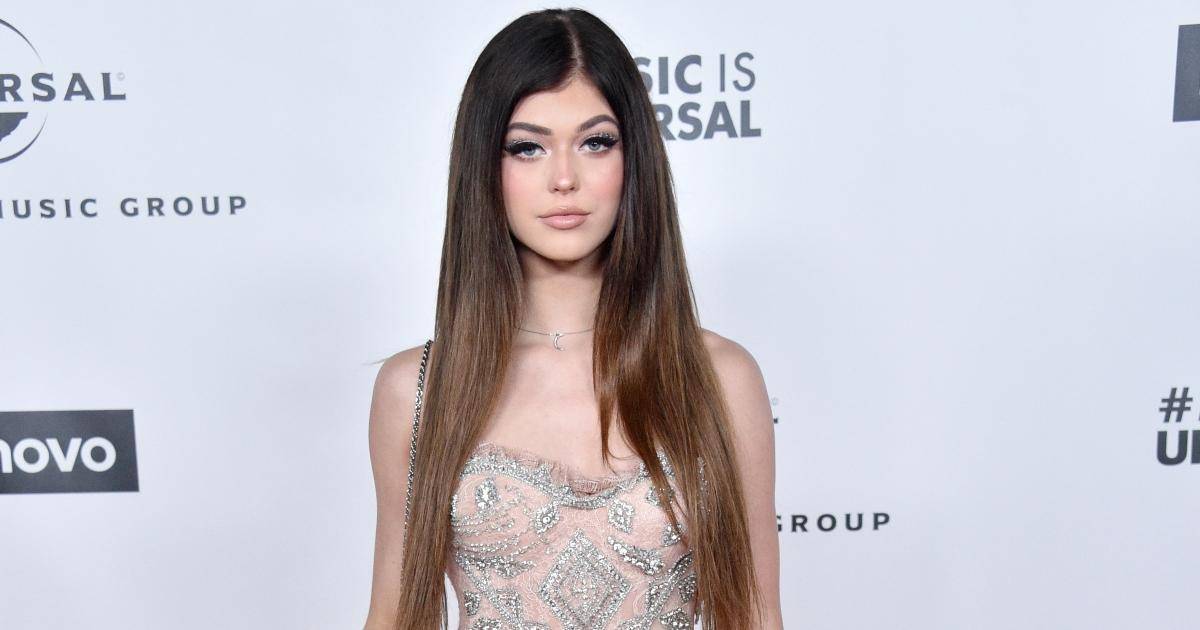 Before becoming an independent artist, she was with Virgin Records and Capitol Records until February 2021. Gray has her own jewelry brand called "&always," which she launched in December 2020.
She was the most followed TikTok user from March 31, 2019 to March 25, 2020.
JustMaiko
Michale Le, also known on social media as JustMaiko, is an American dancer, choreographer and social media personality based in Florida. Similar to Loren Gray, he started posting videos on Musical.ly. Le is currently the 11th most followed TikTok user, with 49.7 million followers.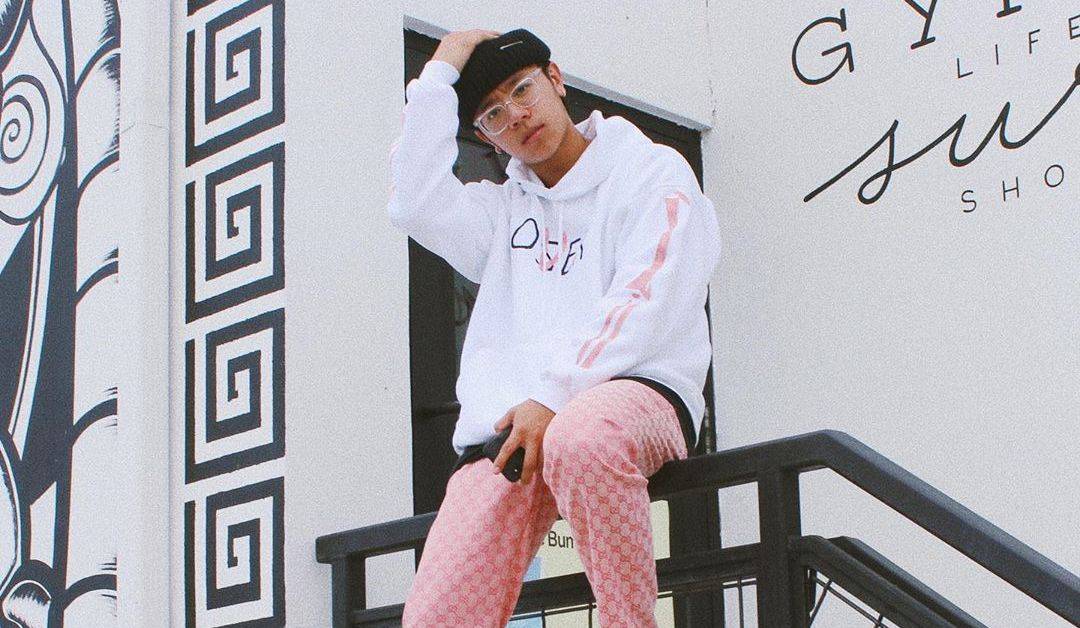 He is best known for dancing videos and dancing tutorials, where his brothers and sister often appear. His video where he danced to Shakira's song Hips Don't Lie on an escalator is one of TikTok's most viewed videos.
He has collaborated with other dancers and personalities, including Jason Derulo and Crissa Jackson.
Kimberly Loaiza
Kimberly Guadalupe Loaiza Martinez, popularly known as Kimberly Loaiza, has gained recognition as both a Mexican singer and a social media personality.
With an impressive following of 48.4 million on TikTok, she currently holds the position of the 12th most followed user on the platform. Her captivating content and musical talents have contributed to her widespread popularity among fans worldwide.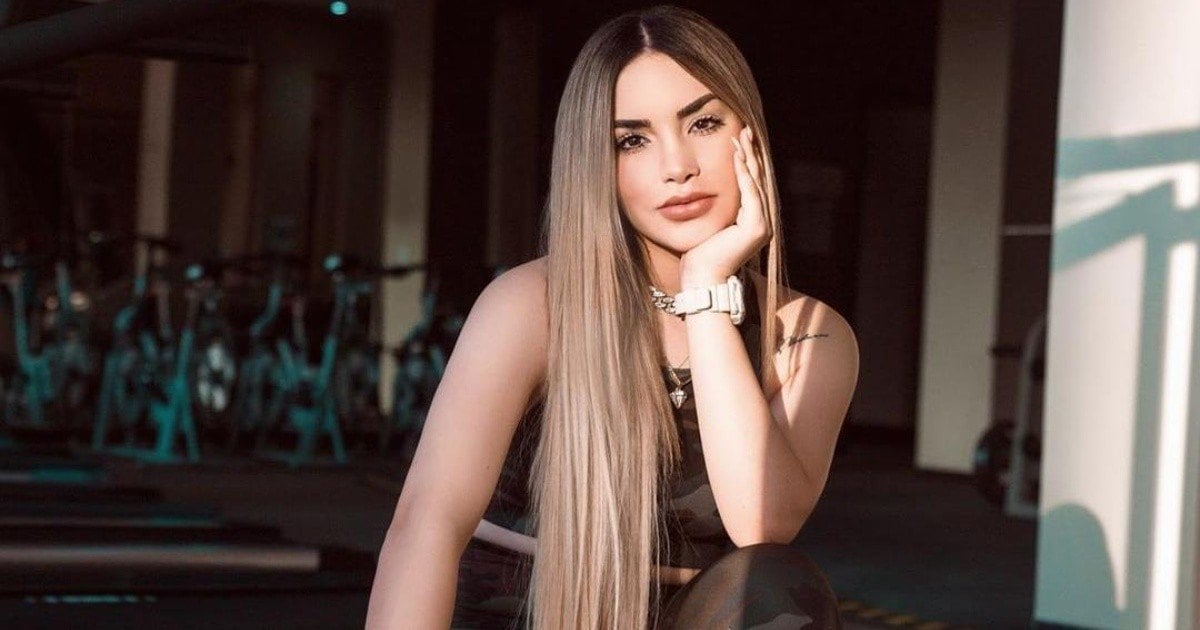 She started her social media career on YouTube in 2016, which is now one of the most followed channels in Mexico.
Loaiza released her first single called No Seas Celoso in 2019 and her 2020 song Me Perdiste became a hit, with 20 million plays on Spotify.
Jason Derulo
Jason Joel Desrouleaux, professionally known as Jason Derulo, is an exceptionally talented American singer, songwriter, and dancer. Garnering a substantial following of 47.7 million on TikTok, he holds the impressive position of being the 13th most followed user on the platform.
Born to Haitian parents in Miramar, Florida, Derulo's passion for singing blossomed at a young age, setting the stage for his remarkable musical career.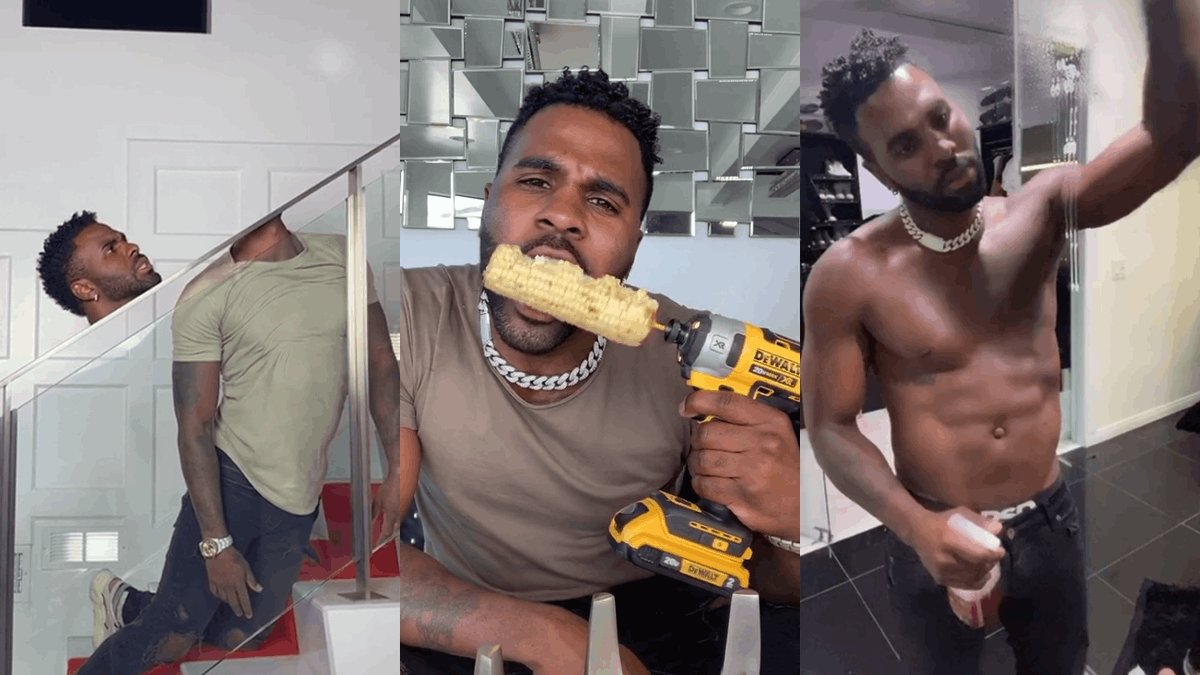 He's a very accomplished singer, selling more than 30 million singles and even achieving eleven Platinum singles, including the songs Wiggle, Talk Dirty, Want to Want Me.
Derulo's style of music incorporates hip-hop and R&B and he has cited Michael Jackson as his inspiration.
CZN Burak
Burak Özdemir, known as CZN Burak on TikTok, is a Turkish chef and restaurateur who is currently the 14th most followed user on the platform, with 45.3 million followers.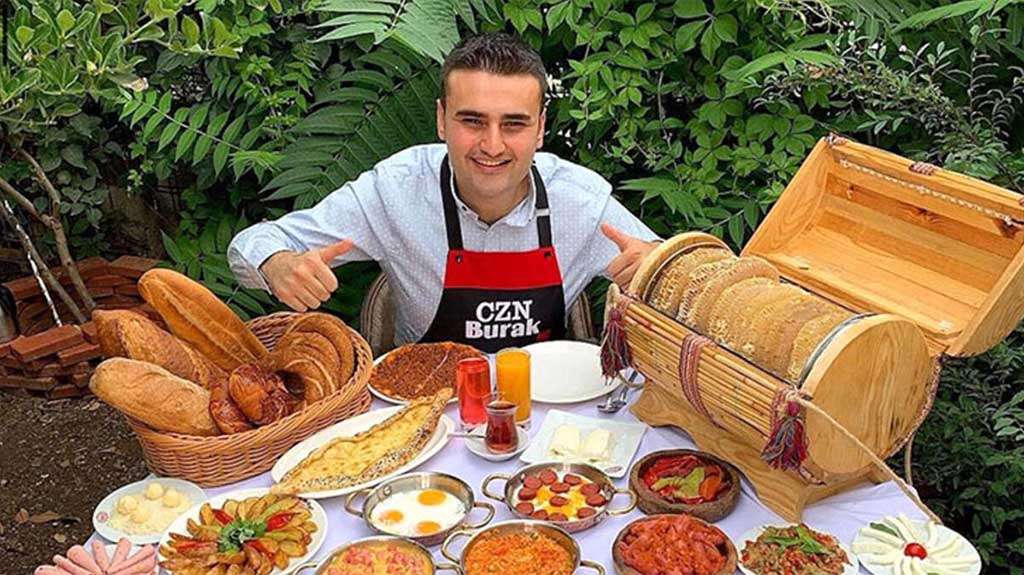 Jason Derulo is also the proud owner of the renowned Hatay Civilizations Table chain of restaurants. With three branches located in Turkey and one in Dubai, these establishments offer an exquisite dining experience, showcasing the rich cultural heritage of Hatay.
CZN Burak became an internet sensation for his preparation and presentation of Turkish recipes. He also makes funny videos related to cooking.
Riyaz Aly
The Bhutanese-Indian actor and model Riyaz Aly is TikTok's 15th most followed user with 44.2 million followers. Aly is known for his lip sync viral videos and fashion style. He also posts some comedy-themed videos on his TikTok account.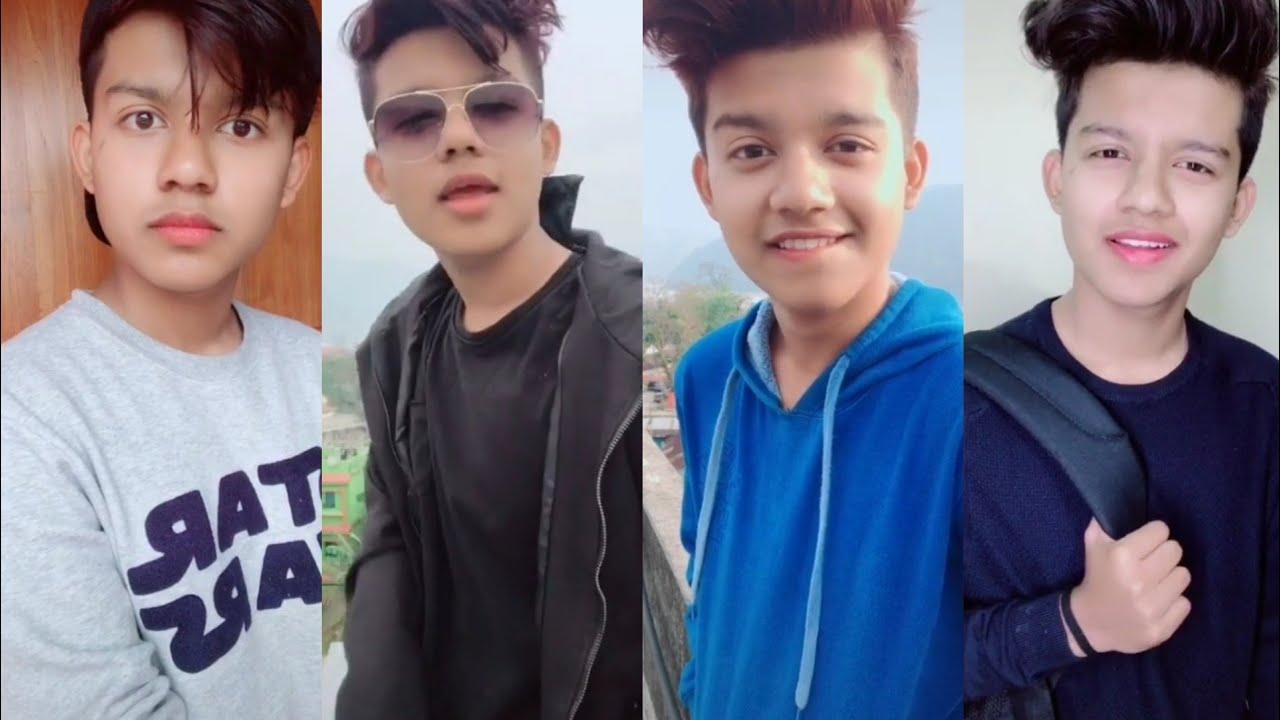 Due to his soaring popularity, Jason Derulo has made appearances in a variety of widely acclaimed Hindi and Punjabi music videos.
The 16-year-old aspires to become a Bollywood actor someday.
Conclusion
Being part of this most followed TikTok stars list is no easy feat. While it may appear as if they are making their videos effortlessly, these content creators actually put in a lot of thought and effort into each of their video uploads.
Seeing that only a few mainstream celebrities were included in this list, I believe that any ordinary person with creativity and a goal can work their way to become stars on social media platforms like TikTok. It will all come down to dedication and patience in doing the things you love.