Instant messaging, voice calls, and video calls have never been easier to do now that mobile technologies and internet services have become more accessible. Gone are days when I would limit making calls and sending SMS in order to keep my phone bill reasonable.
Mobile apps helped pave the way for people to message, call, and even video call their family, friends, and colleagues by using mobile internet or home internet services. Skype is among the first ones to introduce these services and chances are, you have used this app.
I've used Skype for a long time, and even though there are now a lot of messaging apps, it's still one of the most trusted ones to use. In this article, I'll give a short overview of Skype's history and talk about the app's features.
About Skype
Brief History of the Skype Service
Available Skype Services
Notable Features of the Skype Mobile App
Downloading the Skype App onto Your Mobile Devices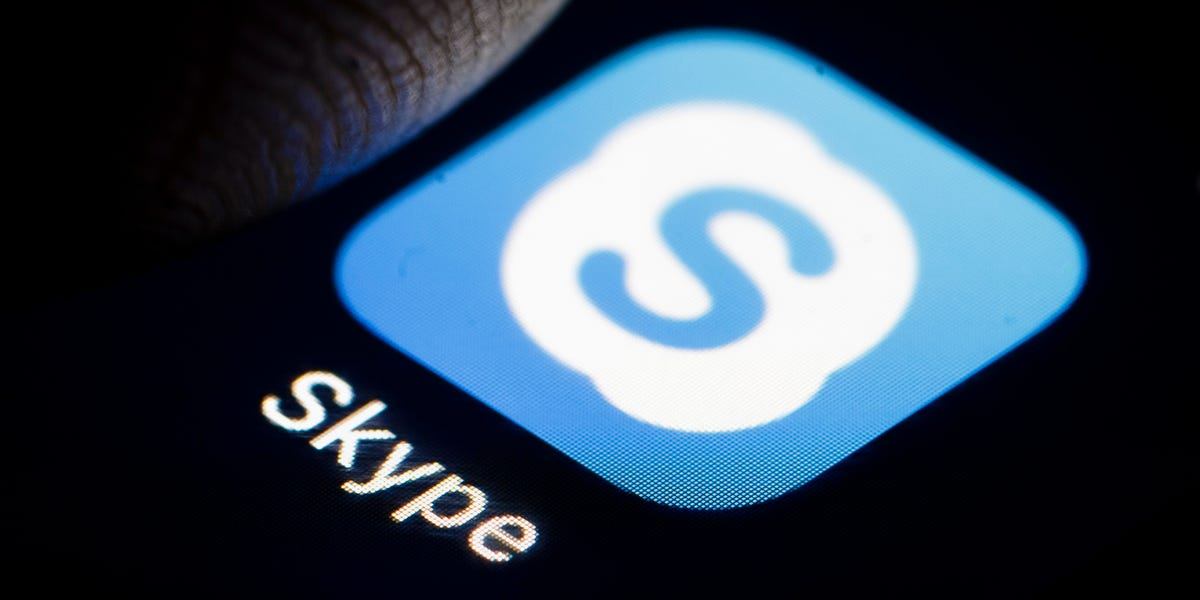 About Skype
Skype is a telecommunications app specializing in Voice over Internet Protocol (VoIP) to enable users to make voice calls, video calls, and videoconferencing via computers, mobile devices, and even video game consoles. It also includes services like instant messaging and file transfer.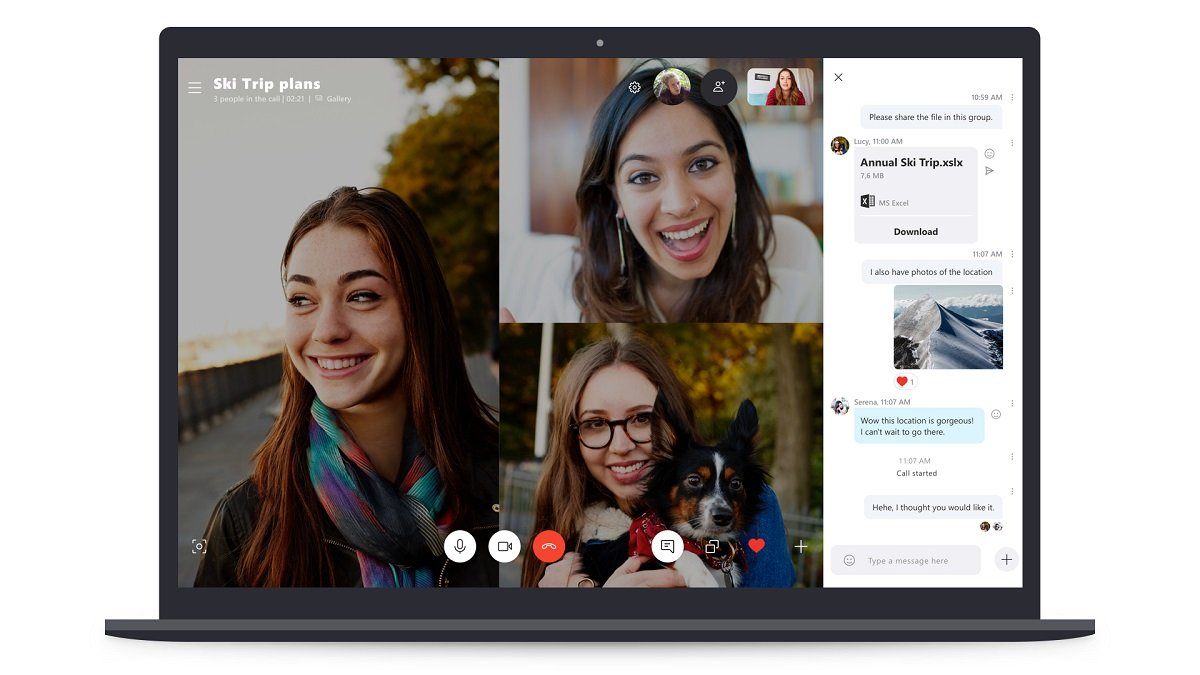 Skype charges you nothing to message, call, and even video call anyone across the world who's also using Skype as long as you have internet connection, unlike traditional telecoms services. If you need to contact non-Skype users, you can also use the app to call or text them.
Skype, which is operated by Microsoft's Skype Technologies division, is available to a variety of platforms, including Windows, macOS, Linux, Android, and iOS.
Skype is among the most popular messaging apps and has around 300 million monthly active users and 40 million daily active users.
Skype's Proprietary Technology
Skype Protocol is the service's proprietary VoIP network, which partly relies on Global Index P2P protocol owned by Joltid Ltd. Unlike standard VoIP clients, Skype uses a peer-to-peer model rather than the more common client-server model.
Microsoft updated the Skype app in 2014 to a new Skype protocol, which was called Microsoft Notification Protocol 24.
In terms of networking stack support, Skype only allows the IPv4 protocol but its Skype for Business version includes support for IPv6 addresses.
Brief History of the Skype Service
Skype was created by Swedish businessman Niklas Zennström and Danish entrepreneur Janus Friis with the help of four Estonian developers, namely Ahti Heinla, Priit Kasesalu, Jaan Tallinn, and Toivo Annus. It was launched in 2003, during the early days of VoIP technology.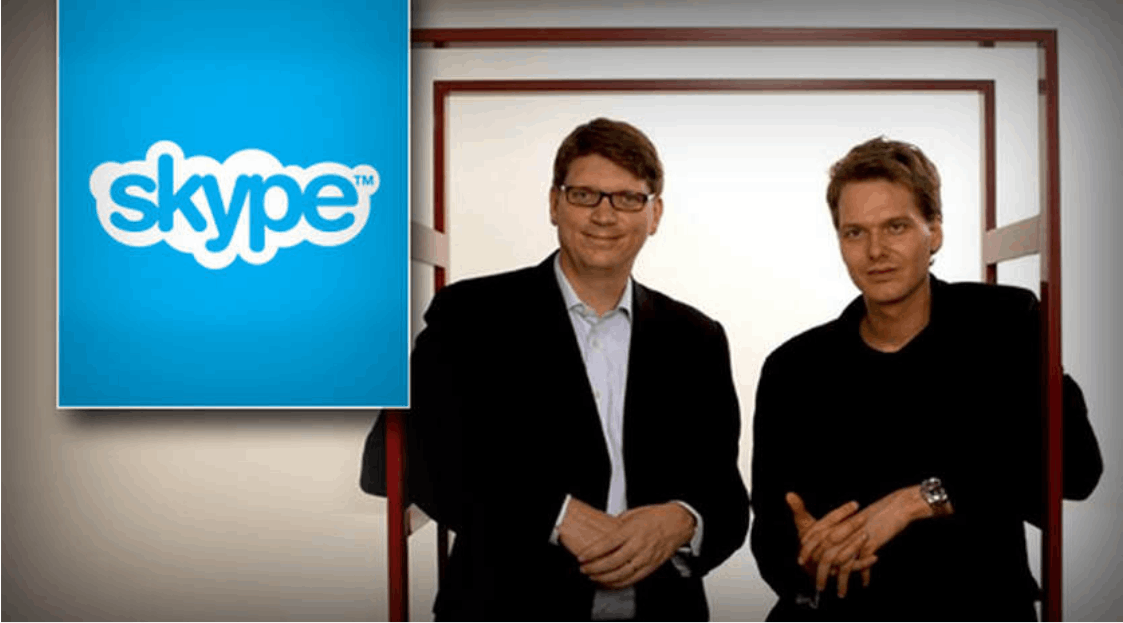 In September 2005, American e-commerce firm eBay Inc. acquired the Luxembourg-based Skype Technologies SA for roughly $2.5 billion, comprised of cash and eBay stock.
It then changed hand to its current owner, Microsoft, in May 2011 for $8.5 billion and was incorporated into a division within the company. Skype released its free video messaging service in June 2013 on Windows, Mac OS, iOS, iPadOS, Android, and BlackBerry.
A money-send feature was available on the app from 2017 to 2020 as part of a partnership between Skype and Paypal, allowing fund transfers via Skype mobile.
Other Updates Following the Microsoft Acquisition
In August 2013, Skype released an app update for the iPhone and iPad to enable HD quality video calls. A new chat powered by Skype was integrated into Microsoft Office in November 2014 to allow co-workers to chat while working on the same document.
Skype released Mojis in September 2015. These are short clips or GIFs that feature film and television characters that can be sent in conversations in a similar way as emoticons. The company partnered with studios like Universal Studios, Disney Muppets, and the BBC to create the Mojis collection.
Microsoft has since decided to shift Skype from peer-to-peer to a central server-based system and overhauled its user interfaces to focus more on text-based messaging than voice calling.
Available Skype Services
There are several services that you can avail of from Skype for personal use, creative needs, and even business correspondence. Skype with Outlook is a service that integrates your email inbox with the Skype app, making it easier to discuss what you want without switching apps.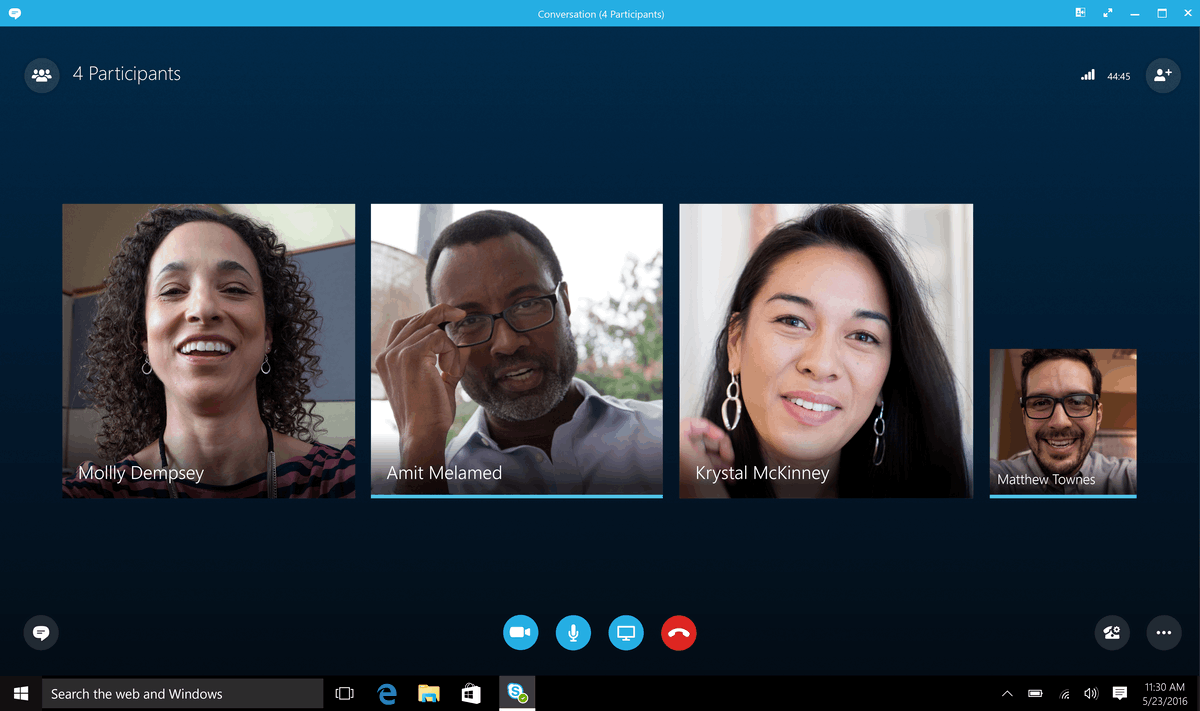 As smart homes become more popular, Skype introduced Skype with Alexa, which enables users to use the service by simply making a voice command to the Alexa digital assistant.
For online content creators, there's also a service that lets you integrate Skype calls into your content. It allows one-on-one audio calls and up to four-person video calls which can be displayed on vlogs and other social media content.
Skype for Business
With most businesses flourishing online, the ability to instantly communicate with colleagues, staff, and clients surely makes a difference for business owners.
The Meet Now service makes it easy to set up meetings and share them with others. This is like what other communication apps, like Zoom, offer. Skype can also be used for talks.
Meanwhile, the Skype Manager service allows business owners or team leaders to allocate credits, which are used for non-Skype calls. It also lets you control which features you want to be available to particular members of your team.
Notable Features of the Skype Mobile App
As I mentioned earlier, the basic features of the Skype app include the ability to make audio and HD video calls to one user or a group of users. You may also record calls and use live subtitles to make it easier to understand what is being said during video calls.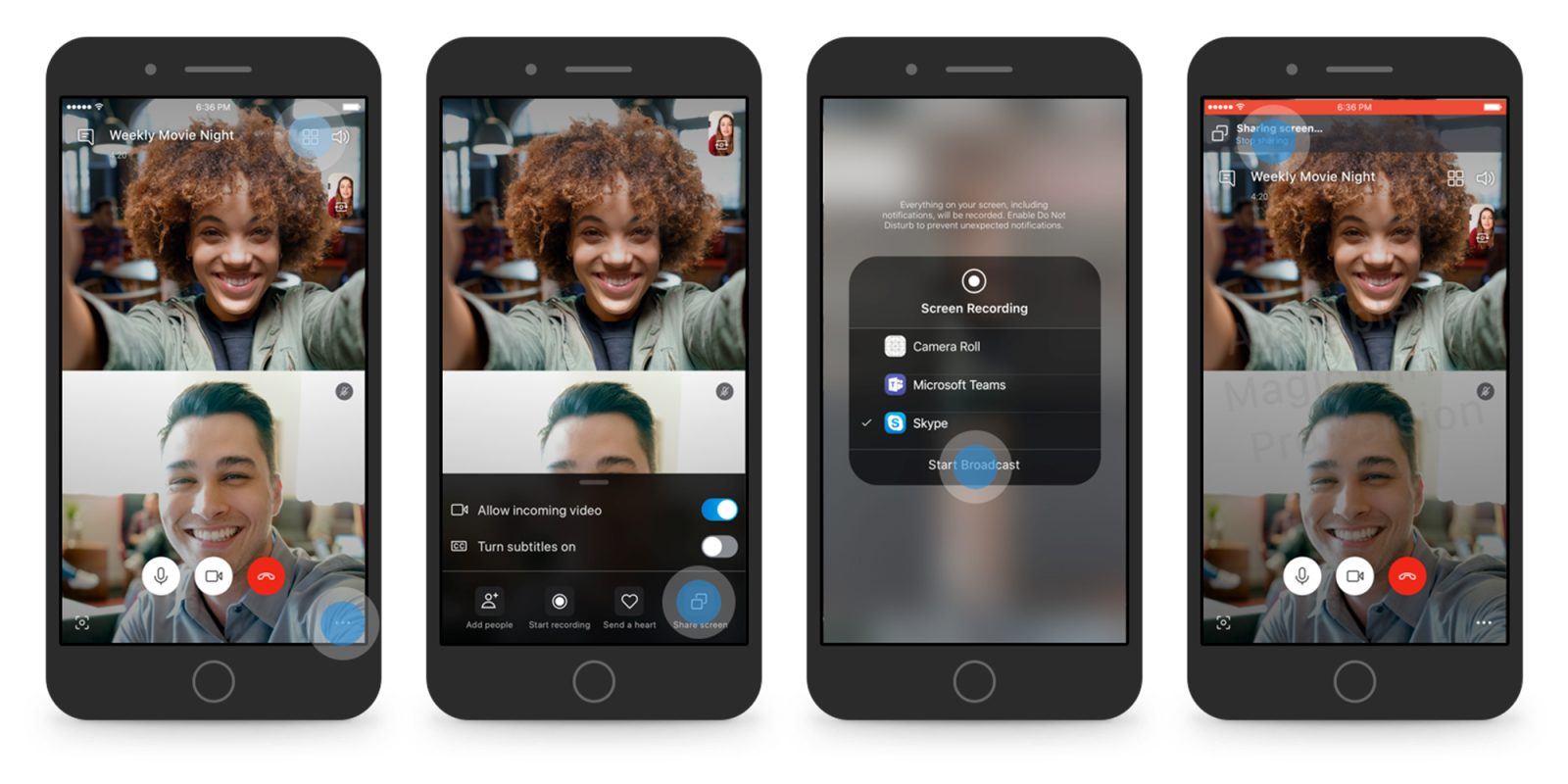 Skype has end-to-end encryption to keep your conversations private and secured from unwanted visitors. Encryption has become a big thing nowadays with all of the user data collection controversies, as well as phishing and identity theft cases.
If you need to go over a report with a colleague or just need to demonstrate how to use an app to your non-techie parents, you can use the screen sharing feature and you can easily address both situations.
This feature makes it easier to do demonstrations rather than dictating steps over a voice call.
Other Cool Features of Skype
If you need to talk to a person abroad who doesn't speak your language, don't worry because the Skype Translate feature lets you converse in different languages and still understand each other as the app translates what you say in real time.
Skype's messaging tool includes the ability to instantly react to any message via fun reactions and it also lets you grab someone's attention by simply using @mentions.
I mentioned earlier that you can use Skype to call non-Skype users or those that are not currently online. The company offers affordable rates for international calls to mobiles and landlines.
Downloading the Skype App on Your Mobile Devices
The Skype app can be accessed through a multitude of devices, including Windows desktops and laptops, macOS computers, Linux computers, Maemo tablets, PlayStation portable video game consoles, and even Samsung Smart TVs with built-in cameras.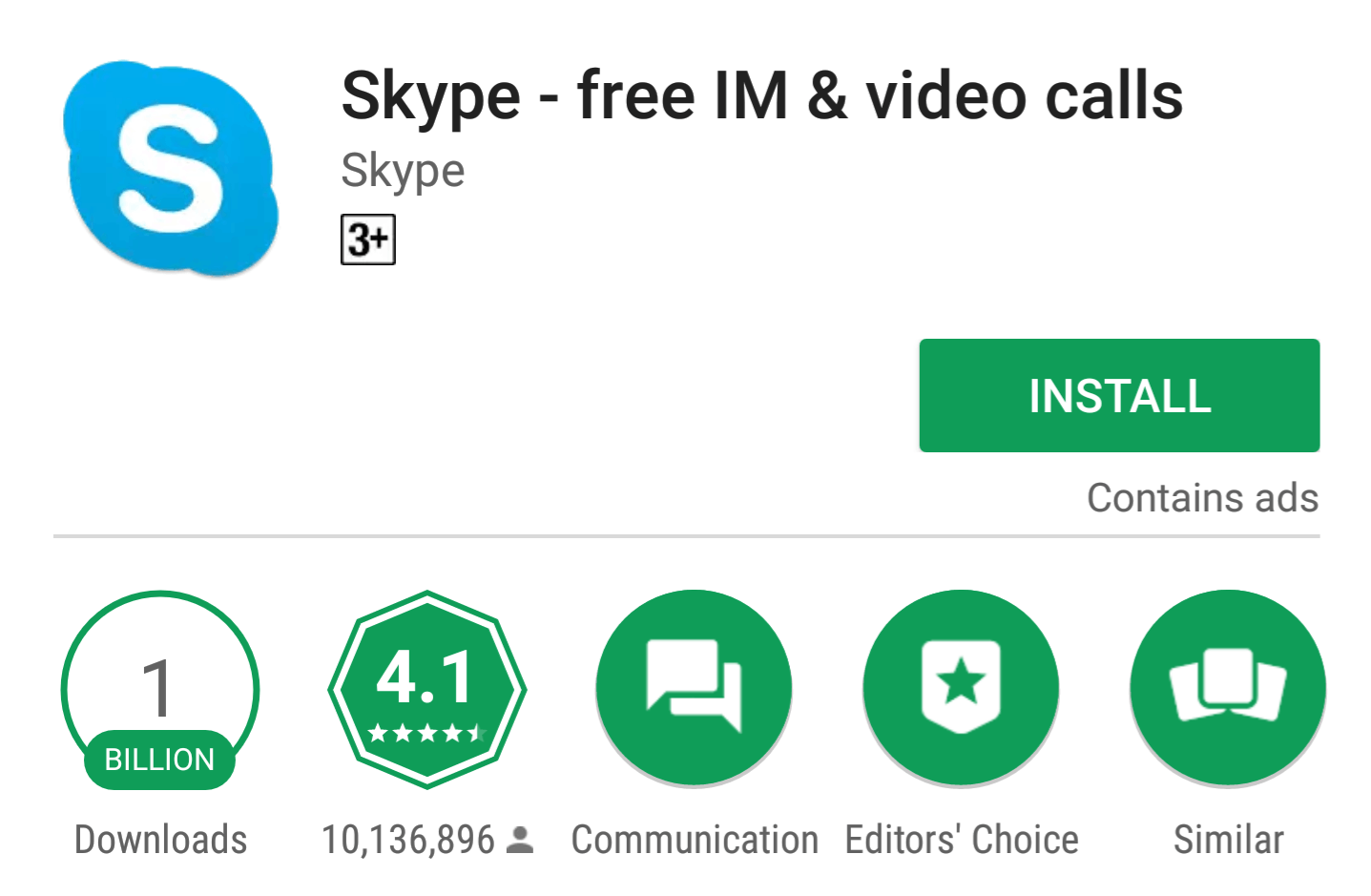 It can be used on both Android and iOS smartphones. For Android users, the Skype app can be found in the Communication section of the Google Play Store, where it can be downloaded for free.
The app appears under the name "Skype – free IM & video calls" and is currently rated 4.3 out of 5 stars based on more than 11 million user reviews.
The file size and system requirement vary from device to device. Tap on the Install button to initiate the downloading and installation process.
Skype for iOS
The iOS version of the app can be found in the Social Networking section of the Apple App Store. It is called "Skype for iPhone" and has a grade of 4.5 out of 5 stars based on almost 60,000 user reviews.
The app has a file size of 138.2 MB and requires iOS 11.0 or later for the iPhone and iPod touch. Download and install the Skype app for free by tapping on the Get button.
Also, be sure to grant permissions required by the app in order to complete the download.
The Bottom Line
While Skype has been around for decades now, and despite some even considering it inferior to other apps like WhatsApp and Zoom, it's still one of the best to use depending on your needs. I personally use it to contact family members because of its versatility across different types of devices.
It's also incredibly basic and quick to use, so even those who aren't used to utilizing technology should have no trouble using it on their phones or PCs. At the end of the day, programs like Skype have a single purpose: to connect people and allow them to interact across physical distances.