Have you ever been in a situation where your favorite TV show is about to begin, but you can't seem to find the remote? Isn't it frustrating that it always gets lost, and the TV is rendered almost useless as most models now are buttonless?
If you like watching Netflix on your TV, there's a big chance that you also find it too much of a hassle to search for a show or a movie with only the directional buttons to use for entering titles. Lucky for you, I would be introducing an app that would address all these TV problems.
The Universal TV Remote Control app from CodeMatics Inc. is a great alternative to your traditional remote control. This article will talk about the app, its features, and how to download it. If you're interested in using it, continue reading below.
Understanding How a Remote Control Works
Examining The Universal TV Remote Control App
What Features Does The Universal TV Remote Control App Have To Offer?
Downloading And Installing The Universal TV Remote Control App
Is My Privacy Protected When Using the App?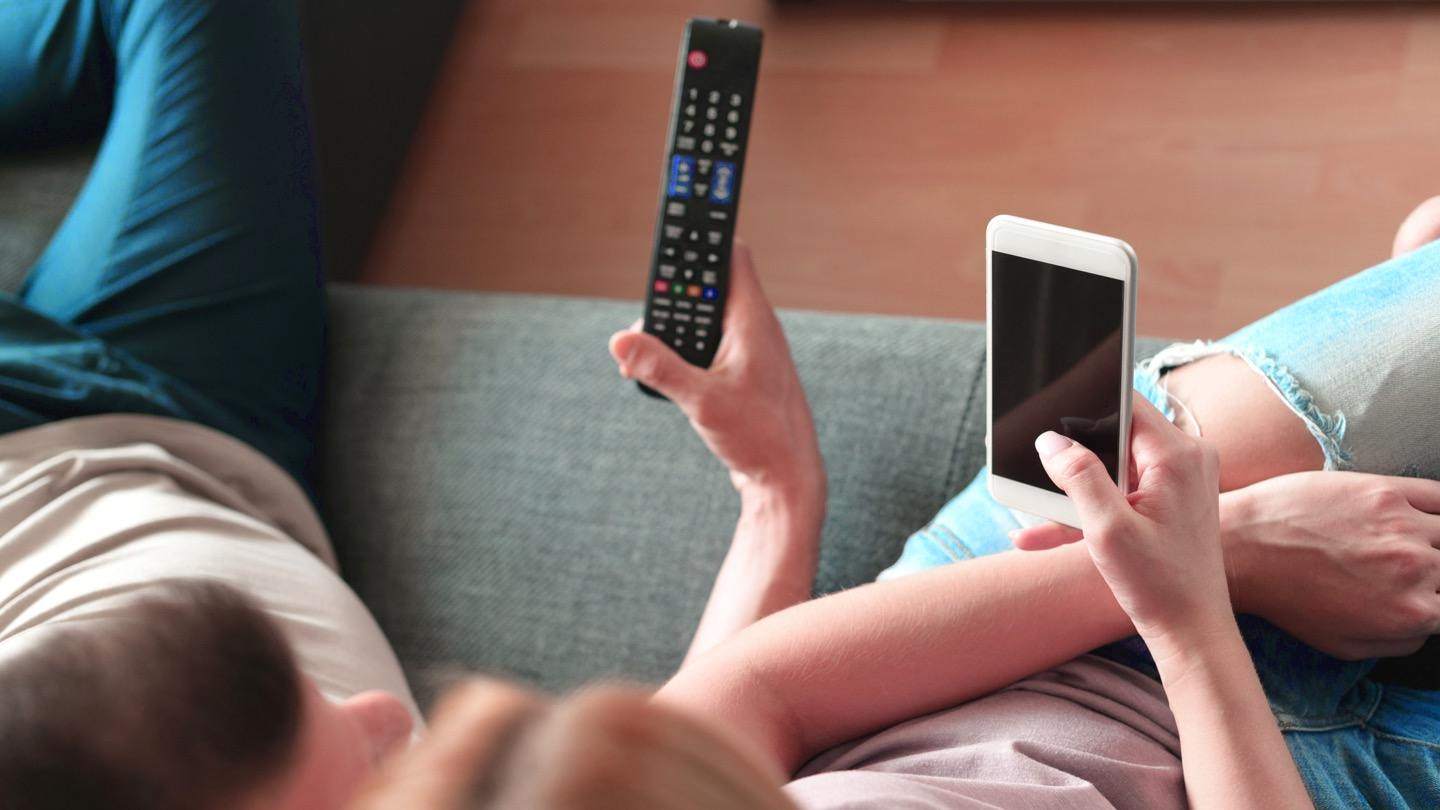 Understanding How A Remote Control Works
Also called a clicker, remote control in electronics refers to an electronic device used for operating another device from afar. Remote controls in consumer electronics are often used to operate devices like TVs, air conditioning units, and other home appliances.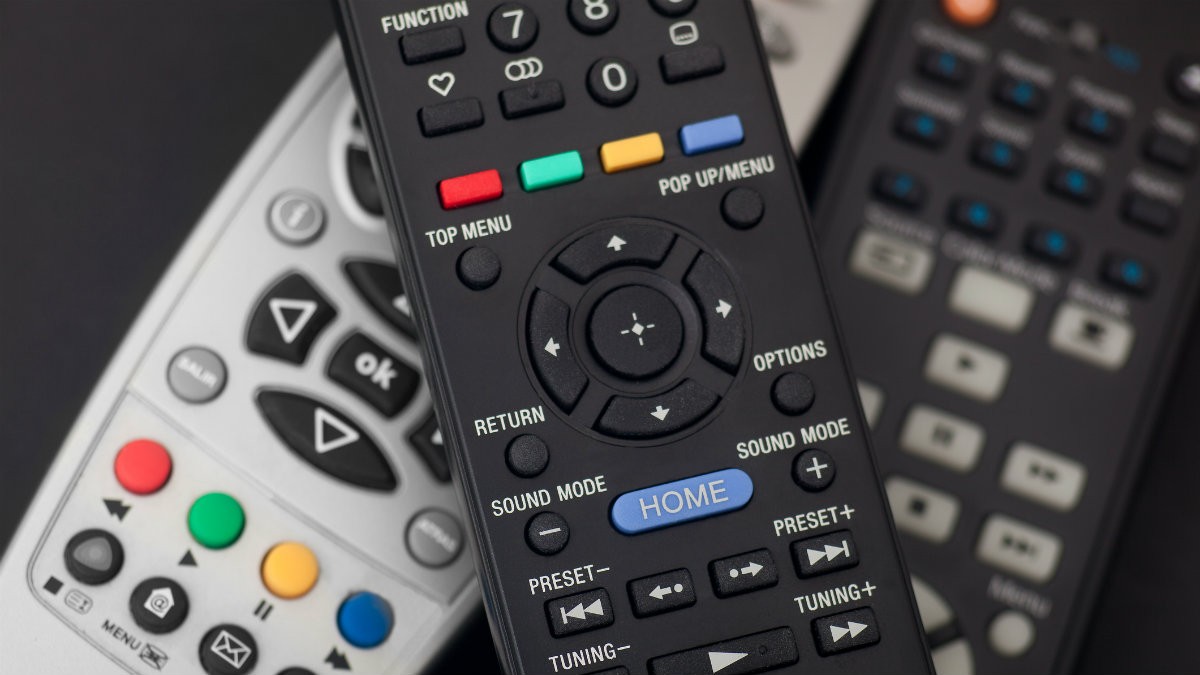 Early remote controls used ultrasonic tones, while most present-day remote controls are mostly consumer infrared (IR) devices that utilize digitally-coded pulses of infrared radiation to send commands to appliances.
Previously, remote control devices only cater to a single remote control code, which means that specific remote controls only work for certain devices of certain brands. However, the development of universal remotes gave people an easier way to replace broken or lost remotes.
The Rise Of Smart Remotes
With the leaps and bounds of modern consumer electronics came an upgrade of our beloved remote controls. I'm one of those people who hates too much clutter in the living room, so the sight of numerous remotes on the coffee table irritates me.
I remember those days when we had to label the remotes because most of them have the same brand, so we sometimes find ourselves trying to turn on the TV using the DVD player's remote. Fortunately, the development of smart devices also led to the rise of smart remotes.
Smart remotes are similar to universal remotes because they can be used on different devices of different brands. The difference is that smart remotes can control almost any kind of appliance at home. Most smart remotes even have an on-screen display that adjusts according to the device you're controlling.
Examining The Universal TV Remote Control App
The Universal TV Remote Control app, developed by CodeMatics Inc., is a mobile app that mimics a universal TV remote that can be used for both IR and smart TVs. For it to work on a traditional IR TV, your smartphone should have an IR Blaster.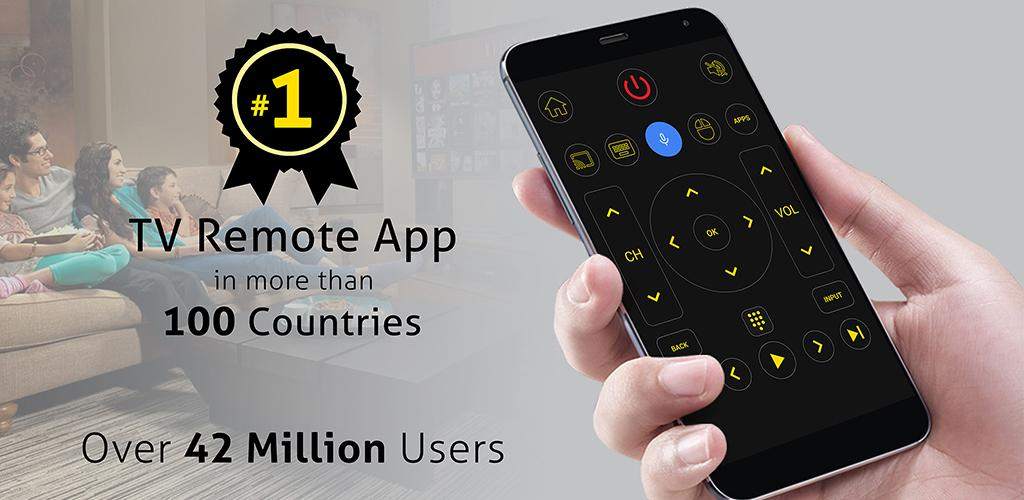 On the other hand, controlling a smart TV using the app is easier because you can use any smartphone. The only requirement is that you are connected to the same Wi-Fi network as the TV you want to operate.
Using the Universal TV Remote Control app, I was able to control the TV's volume, change channels, and even use mouse navigation and a keyboard function for easier use in apps like Netflix, Disney+, and YouTube. What's more incredible is that it supports over 200 TV brands.
Looking Into The App's Developer
CodeMatics is an IT company based in Mandian Abbottabad, Pakistan. The firm is involved in various businesses, including mobile applications development, web development, game development, 3D modeling and animation, graphic design, digital marketing, and research and development.
According to the company's website, its mission and vision involve taking a holistic approach towards simplifying and solving issues people face daily.
Aside from the Universal TV Remote Control app, other apps developed by CodeMatics include the Guess the Word – Multiplayer mobile game, the Flash on Call and SMS alert app, and the Auto Silence at Prayer's Time app. The developer has a combined 90 million app users across its products.
What Features Does The Universal TV Remote Control App Have To Offer?
As I mentioned earlier, one of the things I like most about the Universal TV Remote Control app is that it can be used with traditional TVs and smart TVs. Luckily, my Android smartphone has an IR Blaster, so I can switch off our old TV while my husband watches his game. I was just kidding!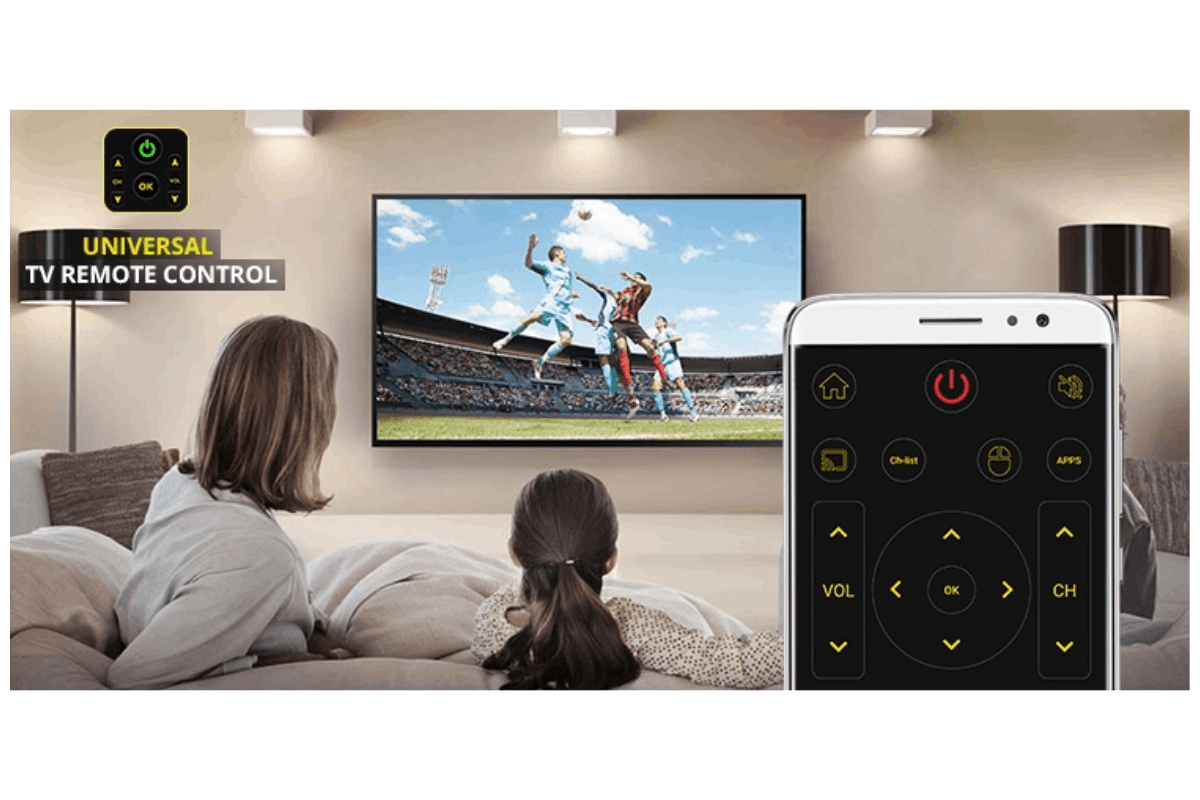 For Smart TVs, the app can carry out various functionalities, including power control, mute and volume control, and even access to apps installed on your TV. Other buttons that you can virtually push are Input, Home, and Channel Lists.
When you're watching a TV show or film, you can also press Play, Stop, Reverse, and Fast Forward. You can also use the Up, Down, Left, and Right navigation buttons.
Other Useful Features Of The App
Aside from emulating the basic buttons of a smart TV remote, the app also has additional functionalities that I found very useful. One of these is the virtual touchpad that was very helpful when trying to open a web browser on the TV.
Another feature I liked is the option to use voice search. This can be handy when you're trying to watch a show while doing something else like cooking or doing the laundry. You don't have to touch your phone with your wet or dirty hands, just tap on the voice search button and dictate what you want to see.
Lastly, I like that there is a keyboard function included in the app. Using a traditional remote annoys me when trying to search for titles on Netflix because I have to press directional buttons several times just to get one letter. The virtual keyboard is really a lifesaver during moments like these.
Downloading And Installing The Universal TV Remote Control App
CodeMatics' Universal TV Remote Control app is free to download and use for Android and iOS users. I like that it's accessible on both platforms as I personally use both types of smartphones. With this, I installed the app on both my Android phone and iPhone and can use any of them as a remote.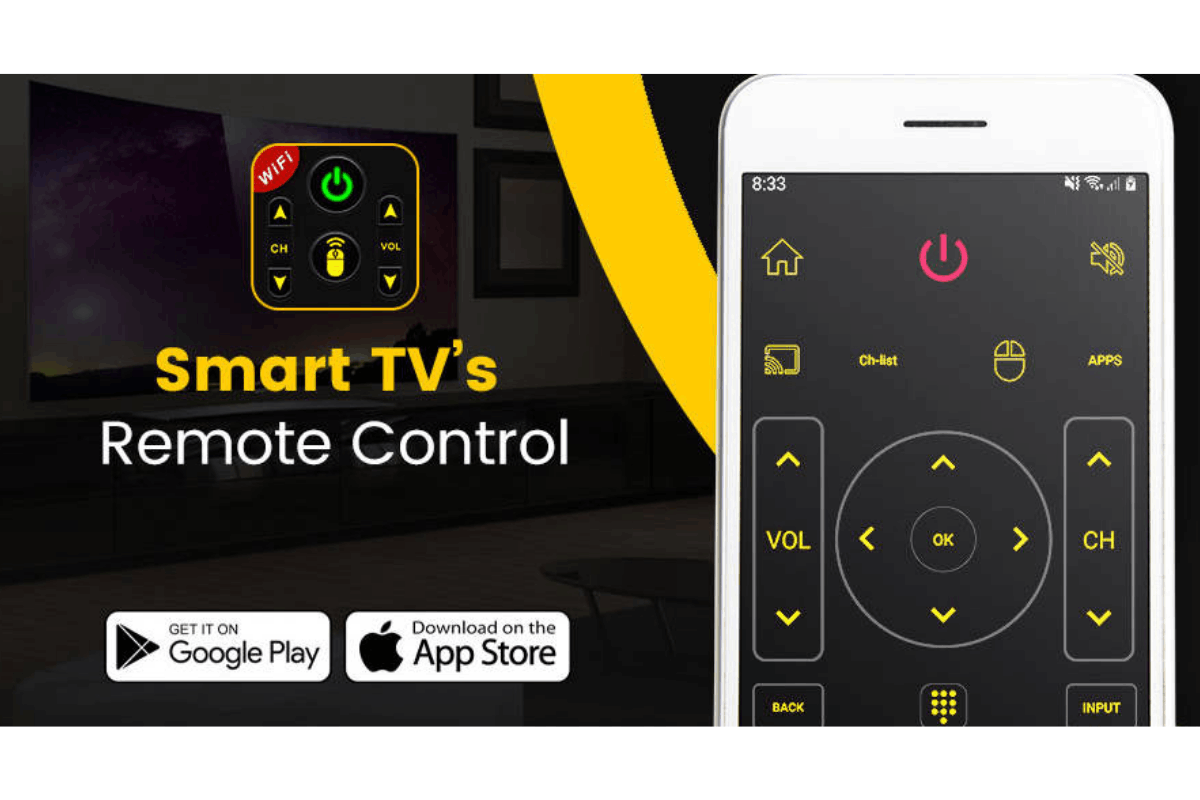 For Android device users, you can search for the app on Google Play Store, and you will find it under the House & Home category. It currently has a rating of 4.0 out of 5 stars based on more than 300,000 reviews by users.
The app has a file size of 9.7 MB and requires Android 4.2 or later for it to run correctly. Tap on the Install button to initiate the download and installation process.
Universal TV Remote Control App For iOS
Meanwhile, iOS users may find it on the Apple App Store with a rating of 3.5 out of 5 stars. This version of the app has a bigger file size compared to its Android counterpart at 36.3 MB.
The app requires iOS 9.0 or later for the iPhone and iPod Touch and iPadOS 9.0 or later for the iPad. To start downloading the app, tap on the Get button.
As I mentioned, both versions of the app are free to download and use, but free users will encounter ads. To remove full-screen ads, you can pay $1.99, or the best choice would be to get the ad-free version of the app, which costs $3.99.
Is My Privacy Protected When Using The App?
According to CodeMatics, it does not collect any personal information from users when using its applications, services, or website. However, the company points out that its apps may ask users to allow permissions due to the requirements of some platforms.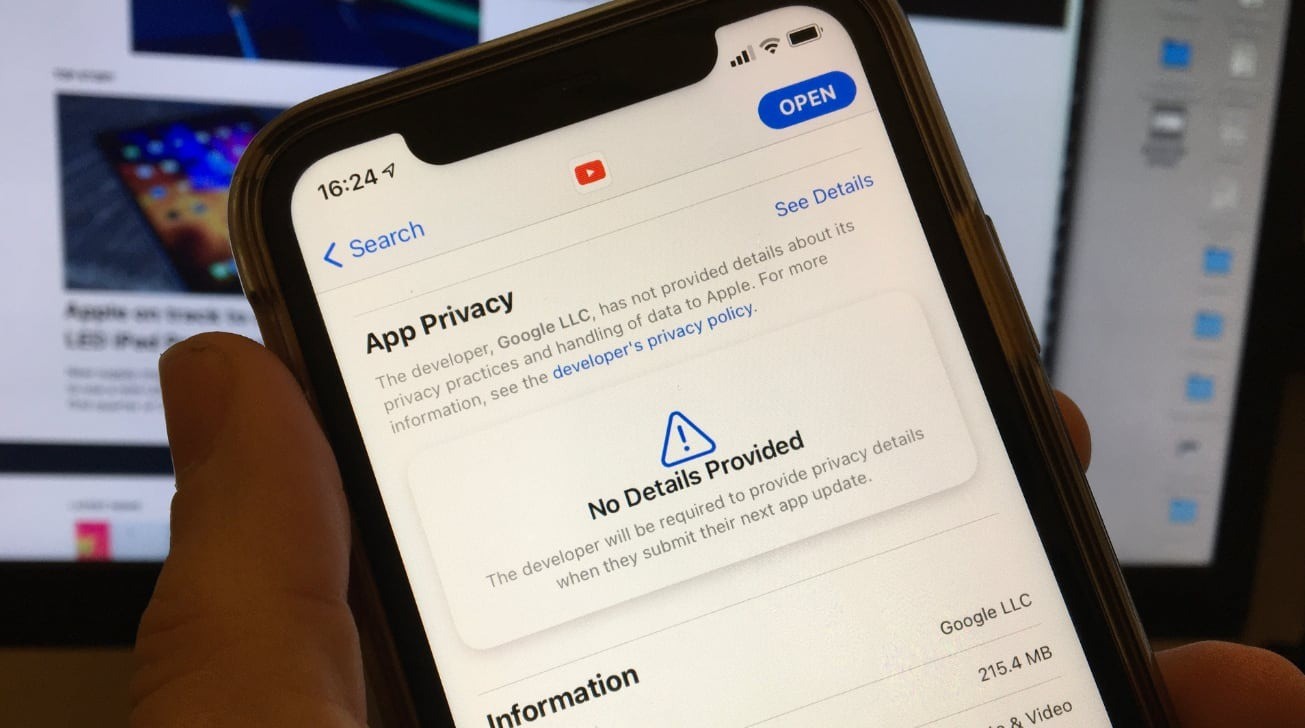 The app may also access third-party information via application interfaces, and some apps may carry ads from other companies. The company says it is not liable for any third parties' collection, use, and disclosure of users' personal information.
CodeMatics also emphasizes that while it has taken steps in safeguarding user privacy, no security measures are 100% safe from any unauthorized access.
What Permissions Does The App Need?
Just like any other app, the Universal TV Remote Control app needs certain permissions to work correctly on your device. Installing the app, you will permit it to retrieve running apps, approximate your network-based location, and read, modify or delete the contents of your USB storage.
It will also ask for access to your device's microphone to record audio and permission to view Wi-Fi connections. Other permissions the app needs include receiving data from the internet, pairing with Bluetooth devices, and preventing the device from sleeping.
Conclusion
A handy universal TV remote app is a lifesaver nowadays when the living room becomes the Bermuda Triangle for remote controls. After using CodeMatics' Universal TV Remote Control app for a few weeks, I certainly can vouch for its usefulness and the quality of life it brings to TV buffs like me.
I also loved the extra functionalities, particularly the keyboard, which gave me an easier time searching for movie and TV show titles on streaming apps. If you like watching on your TV and don't want to be bothered with looking for the remote every time, this app is for you.