As someone who loves to explore new roads and places, whether hiking, cycling, or even rowing, I need to have an app to capture these memories. Additionally, I'm part of a group of friends who always share our experiences and activities; if the app can capture and share my experience, it would be the perfect app for me.
Me and my friends have a passion for the outdoors. Sharing our activities has been difficult until we've discovered the Relive app. With this app, we can share and relive our runs, rides, hikes, and all the other activities we are involved in. And now I can share my exciting moments with many more people than only my friends.
To find out more about this fantastic app, read on. I've compiled information regarding the app and my experiences and gladly share them with you.
Where Did It Start?
How To Get The App
General Features
What Users Are Saying About The App?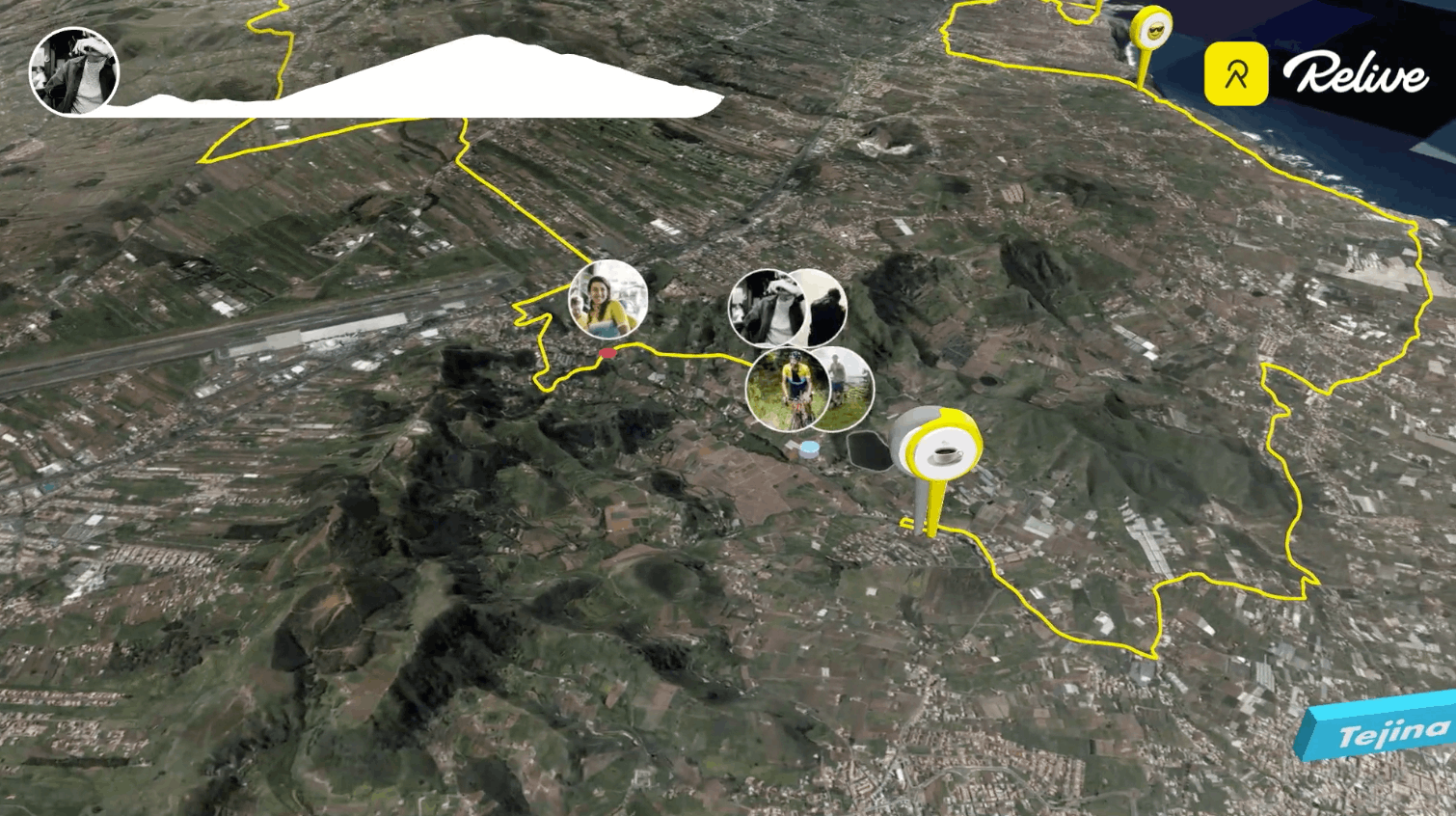 Where Did It Start?
Relive started during a cycling holiday in Tenerife. According to an article I've read, a group of friends had a lovely day outdoors, sharing beautiful scenery and experiences. That evening they discussed how good it would be to capture the memories and share their stories with friends and family.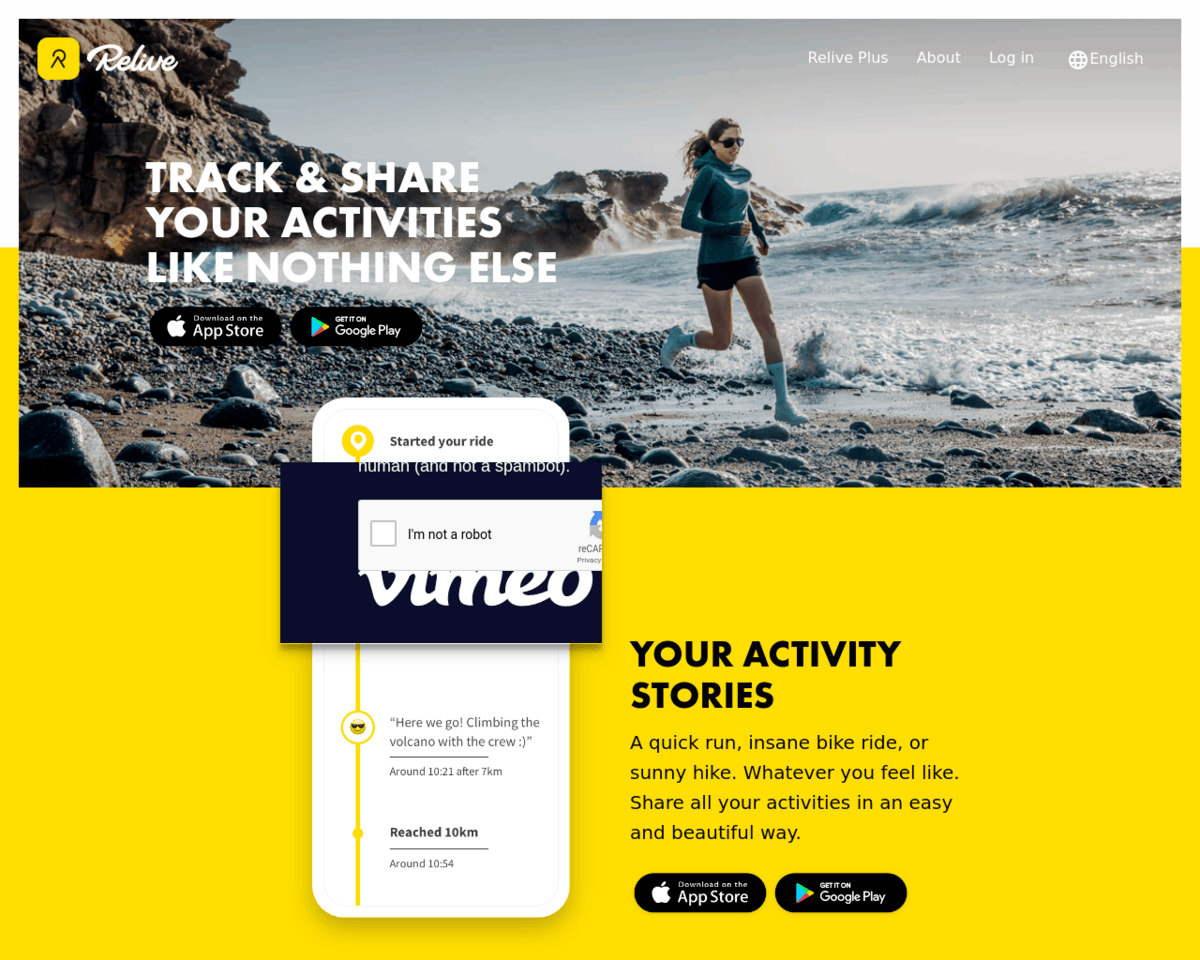 The Relive concept was born that evening, and as the saying goes: the rest is history. Within a few weeks, they had developed and launched their website, and the posted videos were liked by athletes and outdoor enthusiasts, like me, all over the world.
The hugely positive reaction was unexpected for us as users and for the designers. Enthusiasts like me then asked for a mobile app to make it possible to take the "memory catcher" everywhere.
Early in 2017, the mobile app for Android and iPhone was launched. I can't believe that since then, I've become part of a community of more than 9 million people – all of us passionate about the outdoors. More than 100 million unique videos have been created in four years on this app.
What Is The App About
In principle, the Relive app uses Esri Digital Maps and takes performance tracking data from me when I'm cycling, running, or busy with another activity to make a short animation video in 3D. This video shows the highlights of my treks.
There are very good YouTube videos available on the internet showing the uses of the app. I recommend that you look at some of them – you will be enticed to download the app!
How To Get The App
The app is available for Android and iOS devices. I downloaded the app onto my Android phone via the Google Play Store. I just tapped on the Google Play Store's icon on my phone and, when it opened, typed Relive into the search box. The next step was to tap on Relive app on the screen, and it downloaded onto my phone. I followed the prompts and got it installed.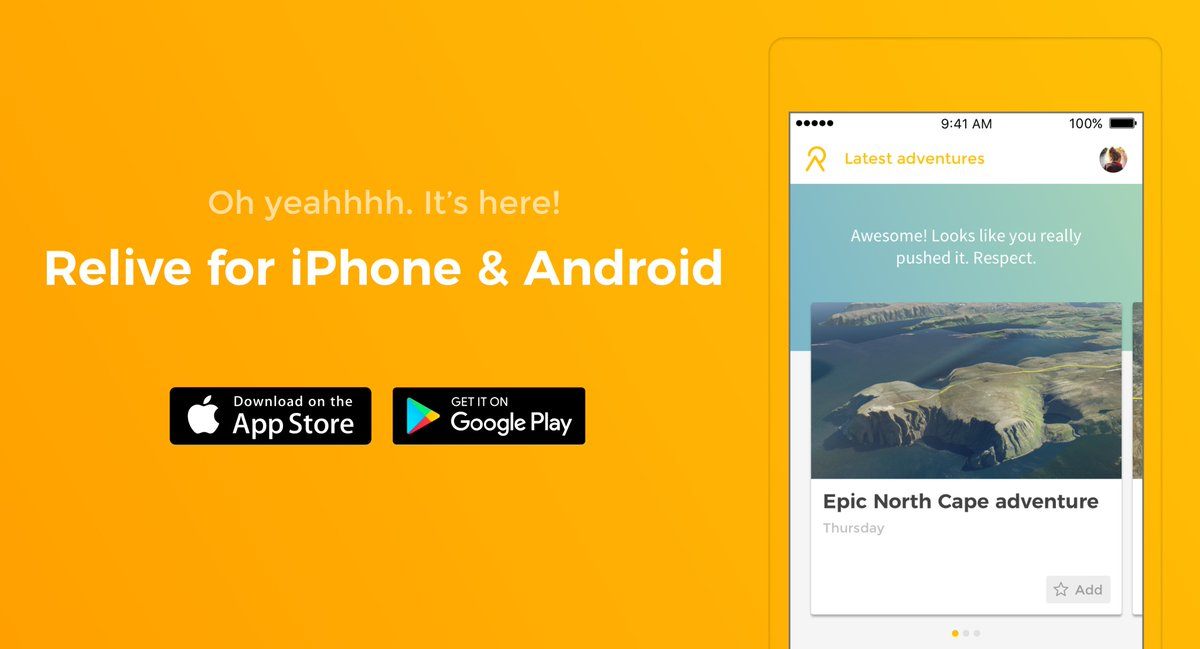 After installation, you will be prompted to create an account to enable you to log in to the app. I'm sure it is just as easy to download it onto your iPhone. Just click on the Apple App Store icon on your phone and when the store opens, search for Relive.
By tapping on the app's name and then following the prompts, you'll be able to download and install the Relive app on your iPhone.
The app is free to download and use, and I've used the free version for quite some time before upgrading to Relive Plus. I've shared many experiences and highlights with the free version, and many users will most probably always only use the free version as it offers many good features.
Get The Relive Plus App
Recently, I've upgraded to Relive Plus. I've tried it during the 30 days free trial before I've decided to subscribe. The Relive Plus costs me $6.99 per month, but as I'm using my app frequently – at least once or twice a week, I think less than $1 per activity is quite reasonable.
I pay my subscription via the Google Play Store, but you can also pay via the Apple App Store or the Relive Website. What I haven't done, but will strongly recommend one does, is to download the Relive Plus app from the beginning.
During the 30-day free trial, one can experience the full features of the app. After 30 days, it is easy to activate the subscription or to decline the Relive Plus option and go on with the free version.
General Features Of Relive
I find the ability to use the app even without an internet connection convenient. I track all my activities in my app by using the Record feature. This tracking and recording don't need an internet connection to be done. When I'm done, I press Finish, and it generally creates my activity immediately in the app. I only need an internet connection to send my video to the community.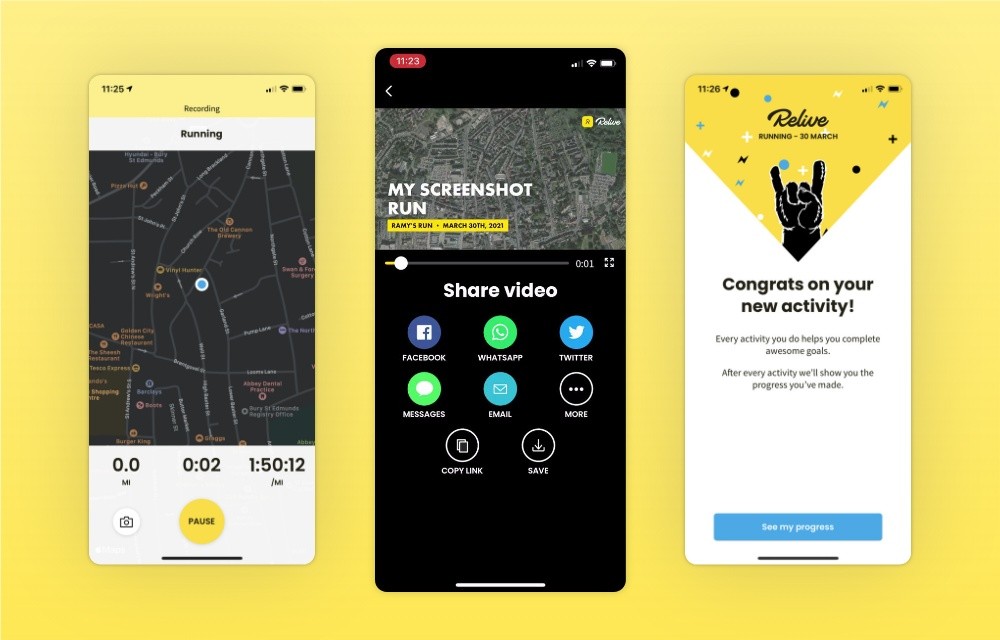 Another feature I use more and more is to add music to my videos. It just makes it more fun for the community members to view the video. I find it easy to add music. I tap on the Edit function and then tap on Add Music.
From the list of songs available, I choose one and ensure that there is a blue checkmark in the upper right corner. Then I tap Back, and when I'm finished editing, I tap Create, and my video with the chosen music is ready to send to my friends.
I generally track my activities with GPS, and the app allows me to see my key stats and location in real-time. Photos can be taken during my activity. If I want to, I can change activities from other apps into Relive video stories. It is compatible with apps like Suunto, Garmin Connect, Polar, and many others.
Additional Relive Plus Features
With Relive Plus, I can control the video speed, allowing me to watch at my own pace. It also allows me to import old activities, which helps me relive my older activities.
I can also import older activities from my friends. Relive Plus gives me unlimited edit opportunities. I can edit anytime and as much as I like.
One of the main reasons why I've upgraded to Relive Plus is the feature to record and save long activities. I can now record epic activities for more than 12 hours and explore all the details in 3D.
What Users Are Saying About The App?
For me, it is always good to have a look at what other users have to say about an app. An Android user describes this app as excellent. The user also reports that he has never had an issue with the app. He uses the app to relive and track his motorcycle rides. He also suggested a tracking option for friends and family to follow some of his long-distance rides in real-time.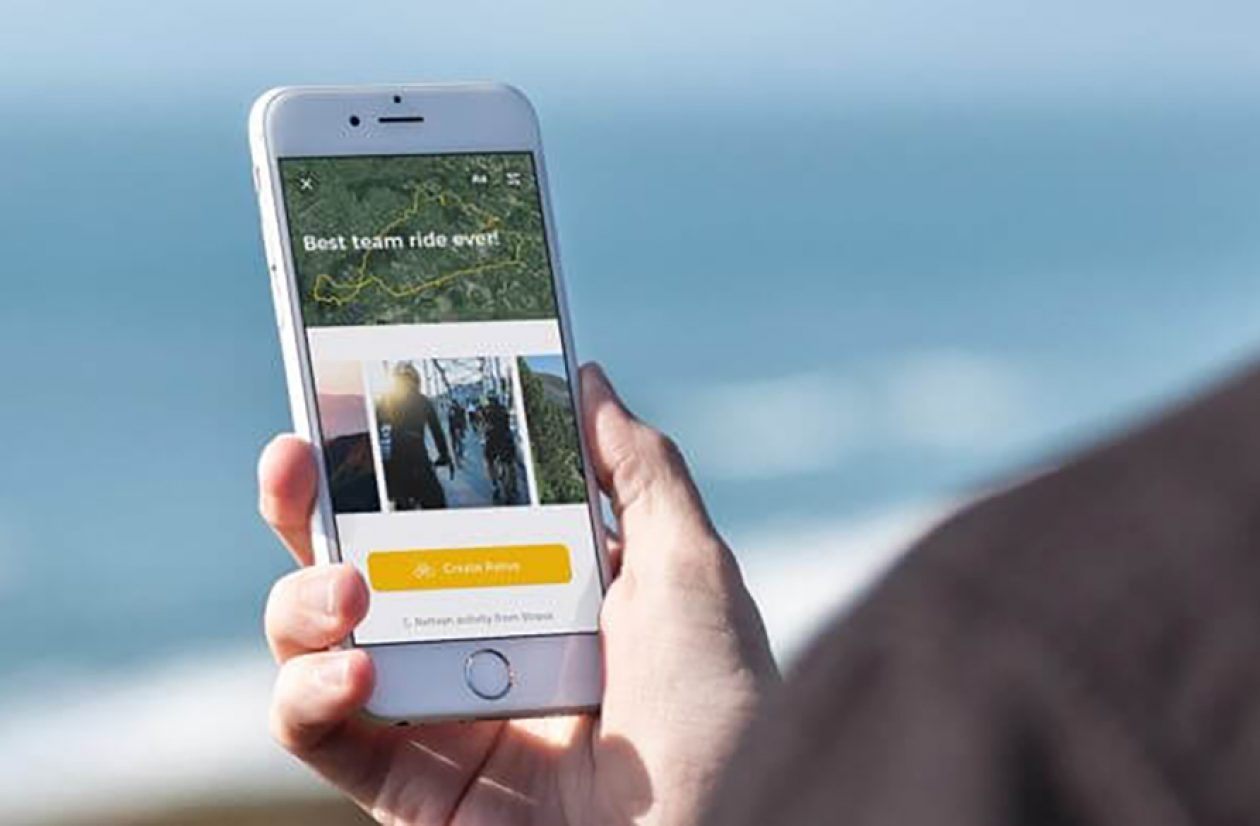 Another user says the app is easy to use – especially for first-time users. He comments on how easy and convenient it is to navigate. A different Android user is impressed that he can connect to his tracker and import his activities to create a Relive video.
I usually use the app when I'm cycling or running in the open areas around my city and was surprised to discover that users use the app for walks. Some users reported that they use the free version for walks in the city.
During the pandemic, it is a beautiful way for people to share their walking activities with family and friends that they cannot connect with in person.
Tips On How To Use The App
If you are going to start using the Relive app, I have to remind you that you have many options for recording your hike or ride. I use the app itself, but many other users use other GPS-tracking apps that are compatible with Relive.
A friend of mine uses the exercise tracking function on his Apple watch. I always start tracking when I set off and only stop when I'm done. Relive plots my route on normal and interactive maps. It also creates an eagle's eye video of my route.
In addition, I take photos as I go of beautiful spots. Sometimes I take a regular picture, but sometimes I use tilted or panned images to add to my videos. I incorporate most of these photos in my Relive video story. With the free option, I've added up to ten photos for free, and now with my Relive Plus option, the number of photos is unlimited.
Conclusion
As a person passionate about outdoor activities, I enjoy using the Relive app. When I'm not busy with an activity and have the time, I relive my experiences and activities on the app. I also edit my video stories again and post them to the Relive community.
If you are a frequent runner, hiker, rider, mountain climber or participant in any other outdoor activities, I recommend that you download the Relive app, or the Relive Plus app, and start recording and sharing your experiences.