Watching movies and TV series has never been easier today than, say, ten years ago because of video streaming services. Among these services, Netflix is among the most popular, if not the most popular. Personally, Netflix is my go-to streaming app on my phone, and I've spent hundreds of hours on it.
Despite Netflix's popularity and wide usage, there are still tons of tools and features that people don't usually know about when using the app. In this article, I will discuss ten tips and tricks that you can take advantage of when using the Netflix app.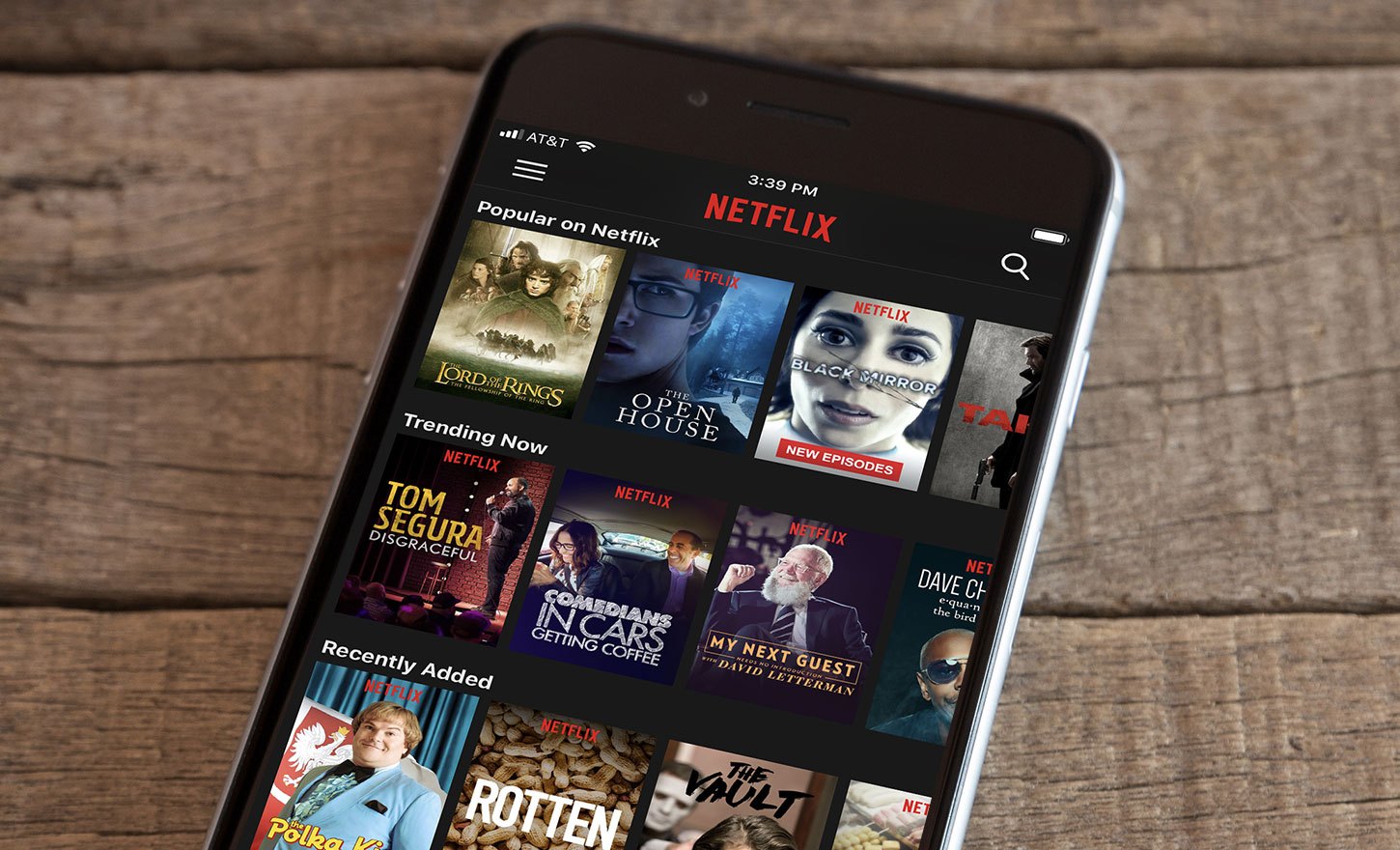 Examining The Netflix Online Video Streaming Service
Before getting into the Netflix app's tips and tricks, I'd like to briefly explore what Netflix is and what it offers its users. Netflix is essentially an internet streaming service that allows its users to watch a variety of video content, such as films, TV episodes, and documentaries.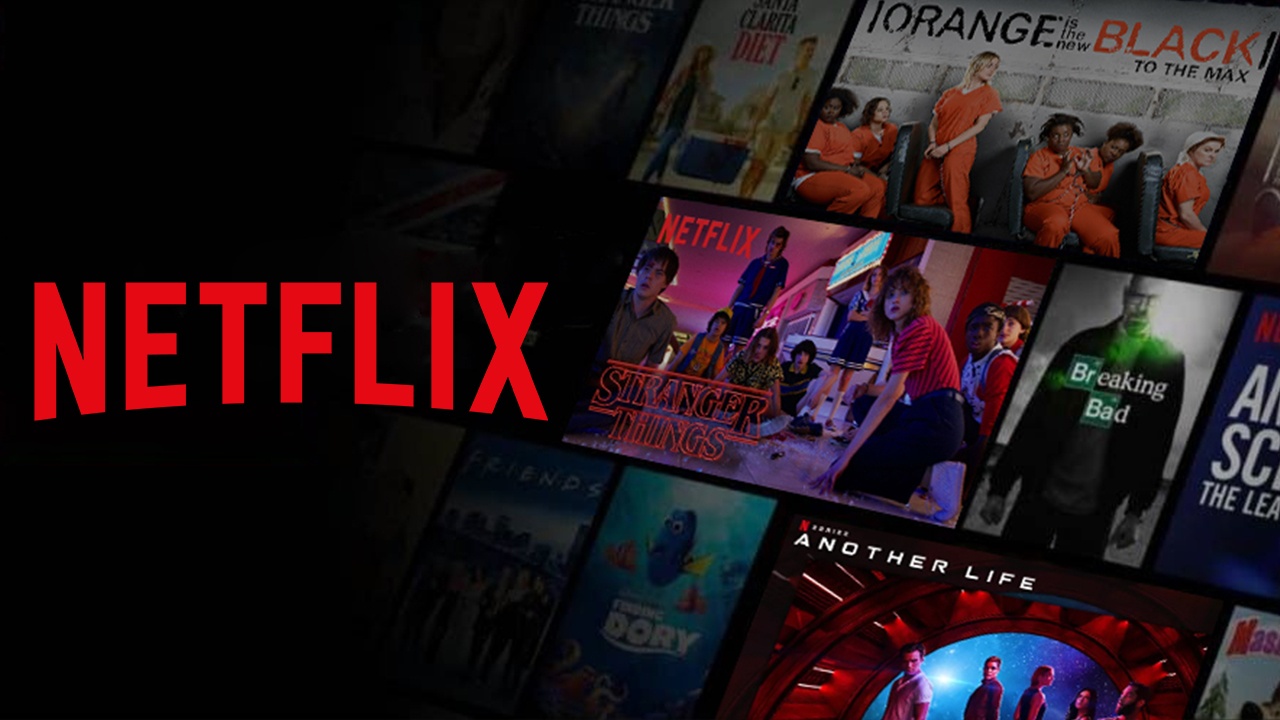 Reed Hastings and Marc Randolph founded Netflix as the first online DVD-rental store in the world to compete with Blockbuster. The company formed partnerships with TV and film studios to stream its content and eventually developed its own original content.
Because of its online subscription video service, Netflix eventually decided to move away from its DVD business and focus on video streaming. Today, users watch a total of 1 billion hours of videos on Netflix per week. By January 2021, Netflix reached 200 million subscribers worldwide.
Downloading The Netflix App
Initially, Netflix was only available on desktops, but the service later launched apps for smart TVs, video game consoles, and mobile phones. Its mobile app is available to both Android users and iOS device owners.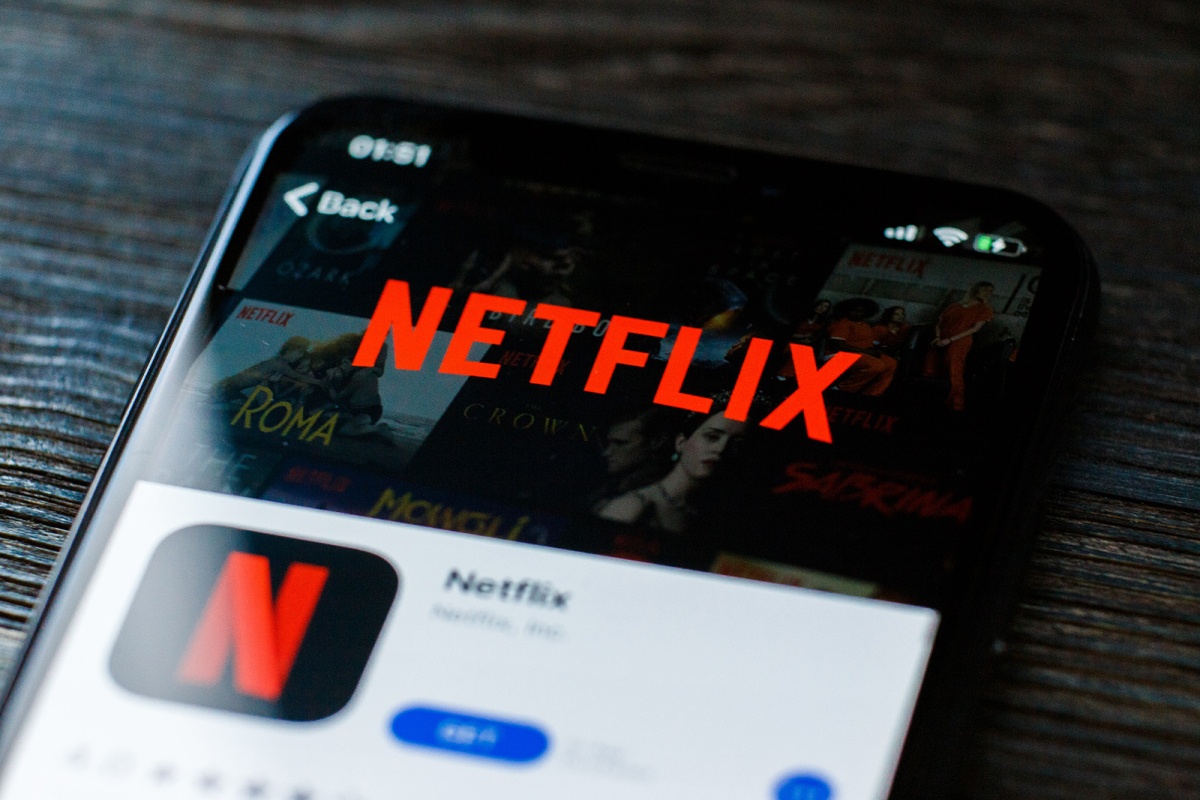 The version of the app for Android is available on the Google Play Store and currently has a rating of 4.4 out of 5 stars based on nearly 12 million user reviews. The file size and Android version required vary per device.
Meanwhile, its iOS counterpart can be found under the Entertainment category on the Apple App Store and has a rating of 3.8 out of 5 stars based on more than 285,000 reviews. It has a file size of 96.4 MB and requires devices to run iOS 14.0 or later.
Use The Screen Lock Feature
The Screen Lock function is the first on our list of tips and tricks. One of the few things that irritate me when viewing movies or TV series on my phone is that I hit the screen unintentionally, resulting in pauses, skips, or rewinds at critical points.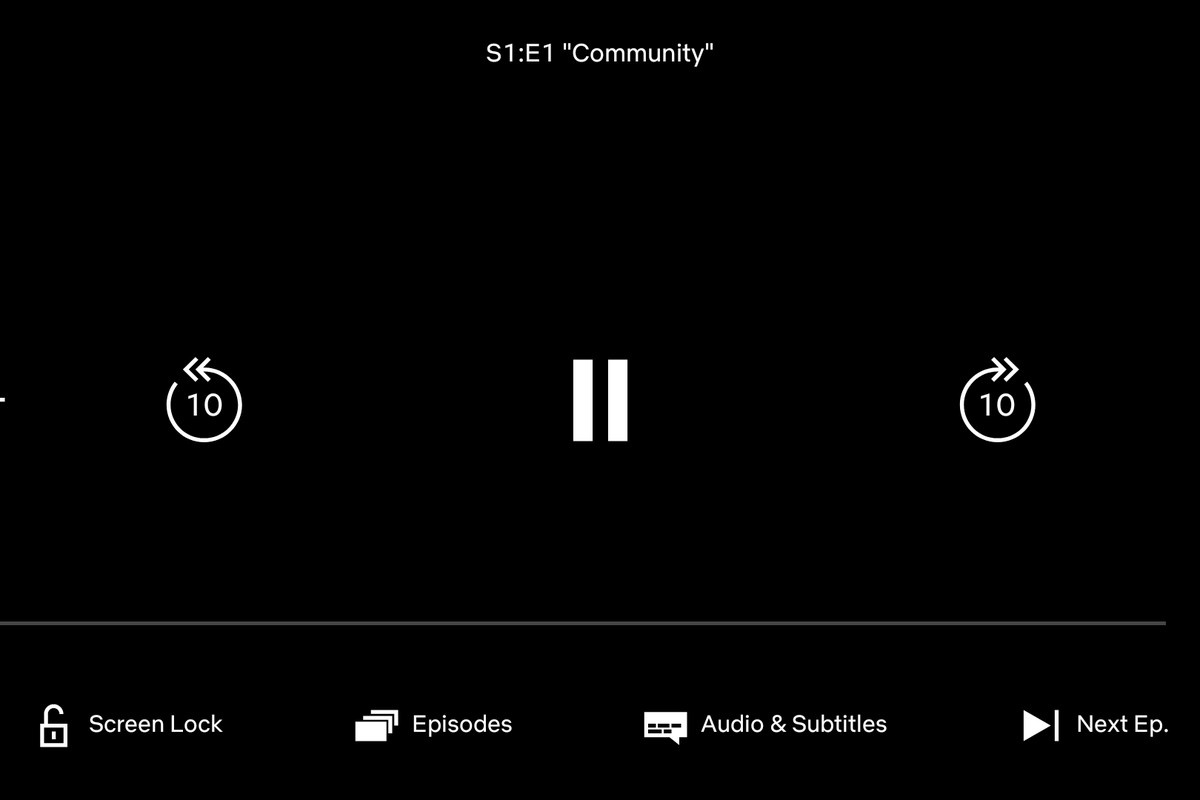 To avoid this, Netflix introduced the Screen Lock feature that appears at the lower bottom of the screen once you start playing a video. Toggling this option will automatically hide the Pause/Play and Forward/Rewind buttons on the screen.
Integrating Google Assistant
There are times that you may be casting your mobile Netflix on a bigger screen, and you've got your hands full. I usually do this while I'm cooking, so I can't type in to search for movies or TV shows.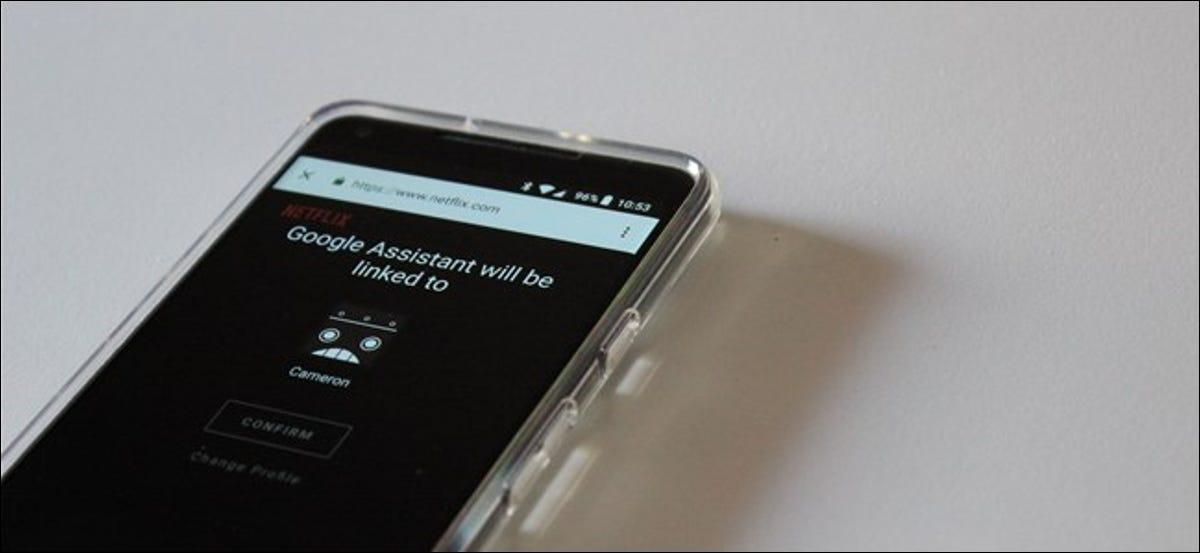 This is why the ability to integrate Google Assistant into Netflix is a great feature. It is a must-have to ask Google Assistant to "Play Orange is the New Black," and it will open the show directly via Netflix.
To do this, head over to Google Assistant's Settings and tap on the Services tab. Then, select Videos & Photos, and you will find the option to link your Netflix account to it.
Adding IMDB Ratings To Films And Shows
Before I decide to watch any movie, I usually watch the trailer or look at its review and ratings to ensure that I don't waste an hour or two watching something not worthwhile. Speaking of ratings, IMDB may be the most popular site in terms of that.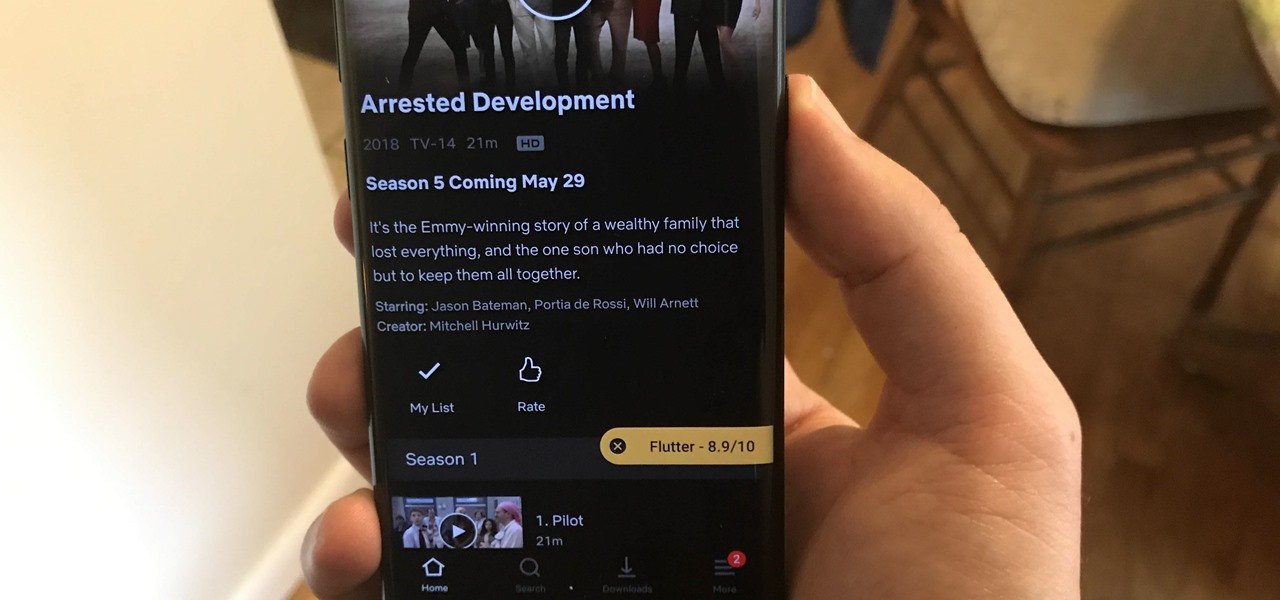 However, switching back and forth between the Netflix app and a web browser to view the IMDB site may be inconvenient, especially if you're looking at many movies. The Flutter app comes in handy here.
Installing the Flutter app will enable you to see IMDB ratings on every film or TV show you open on Netflix. On your Netflix screen, a small Flutter window will pop up on the side to give you the IMDB rating on each title you tap on. It's non-intrusive and automatically disappears after a few seconds.
Streaming Movies Together In Real-Time From Different Places
Is watching the same show at the same time from different places possible? Apparently, yes, and if you and your friend or significant other have made a pact never to watch a particular show without the other, then this is the solution for you.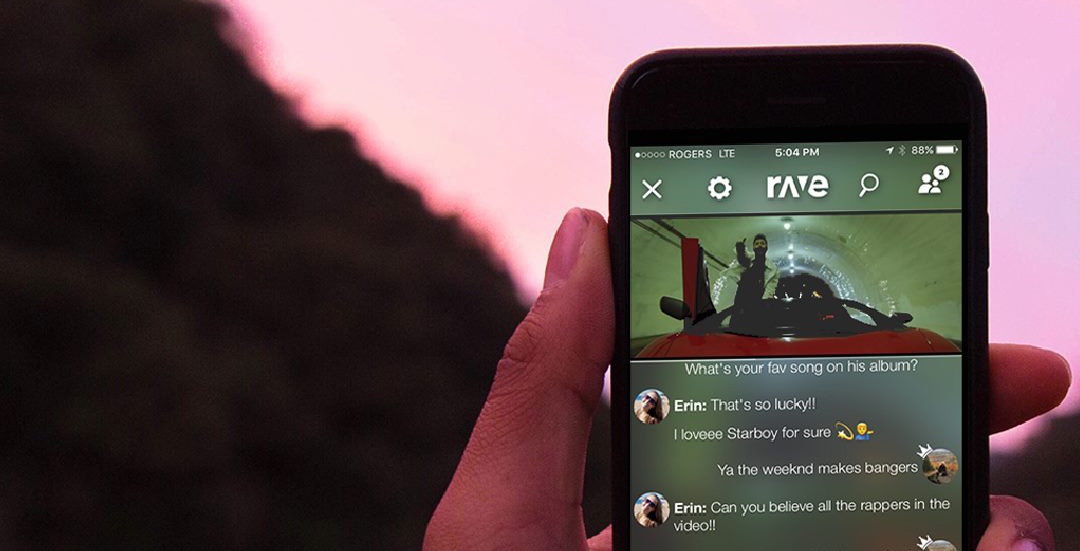 Rave is a video-syncing program that lets many users watch the same Netflix show at the same time. Simply install the app, choose the video, and a unique URL will be generated for you to share with others.
Rave's audio and text chat features make watching videos with friends more fun and engaging. Rave is available for download on both the Apple App Store and the Google Play Store.
Unlocking More Content With VPN
Sometimes while browsing the internet to look for shows to watch on Netflix, you may notice that some of the entries on specific lists don't appear on my app. This is because film and TV show lineups are different based on your location.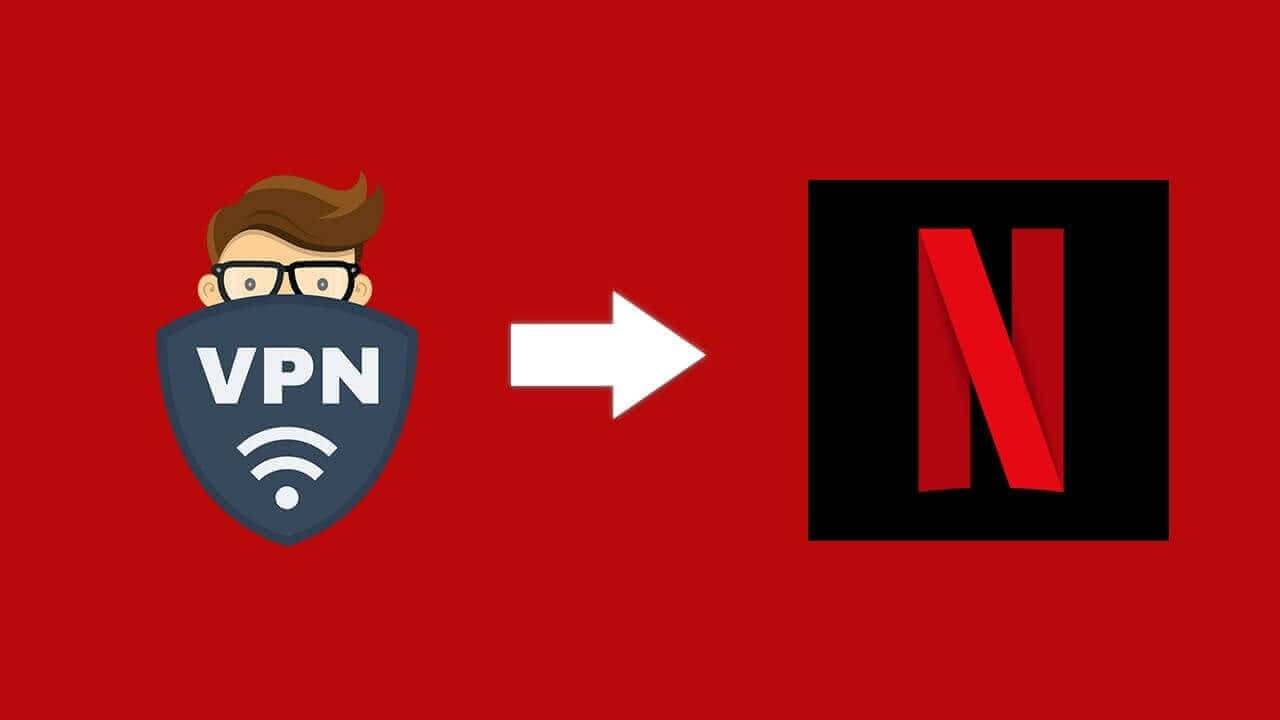 You'll need a VPN connection if you want to view media from another country or area. If you wish to watch Netflix from a different country, you can do it by using a virtual private network program to connect to a server in that country.
This way, it will appear to Netflix that you are connected to its service in that particular country. Once you open the Netflix app, you will immediately see that some of the titles are not the ones you had back home.
Searching Unogs.com For Netflix Content
Since you already learned about using VPNs to access other content, you might feel overwhelmed by the number of titles you will have to choose from. Thankfully, there's a website called Unogs.com that curates Netflix's catalog from different countries.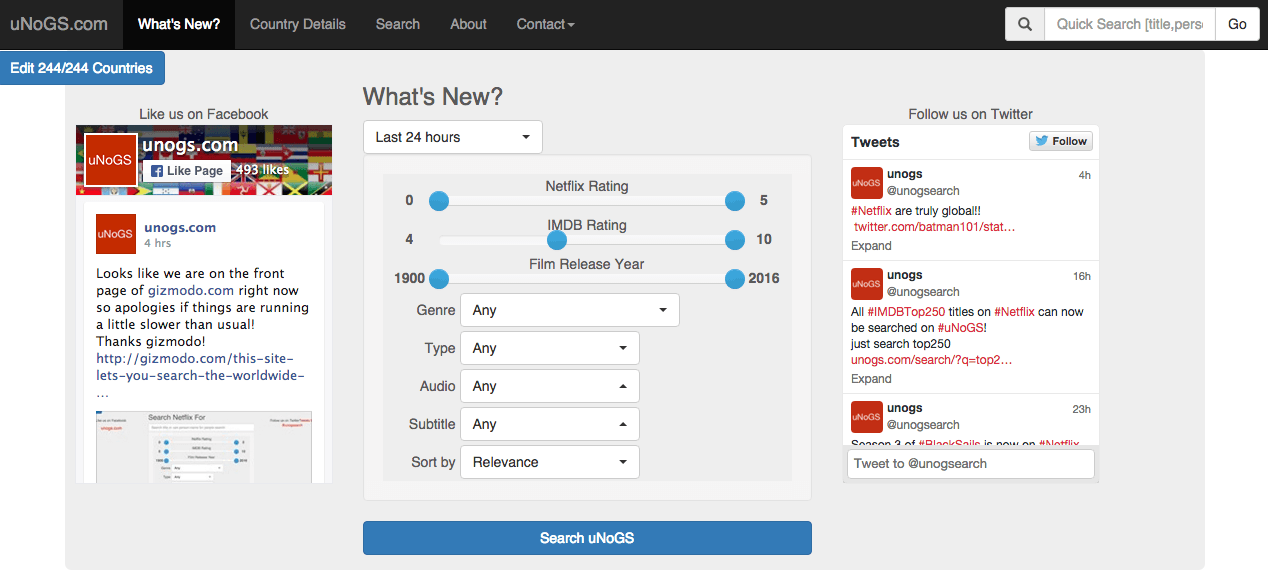 For example, you heard of this new film that people say is a must-watch and that it's on Netflix but can't find it on your app, you can go to Unogs.com and search for the film, and you will see which countries have it on their lineup.
You can then use a VPN to switch to that country's server, open the Netflix app, and enjoy the movie.
Filtering Your Search With Flixable.com
Even if you choose not to use a VPN for different reasons, it can occasionally be difficult to navigate the Netflix interface because not all films are available until you specifically search for them. Even before you begin your movie session, this could be time- and energy-consuming.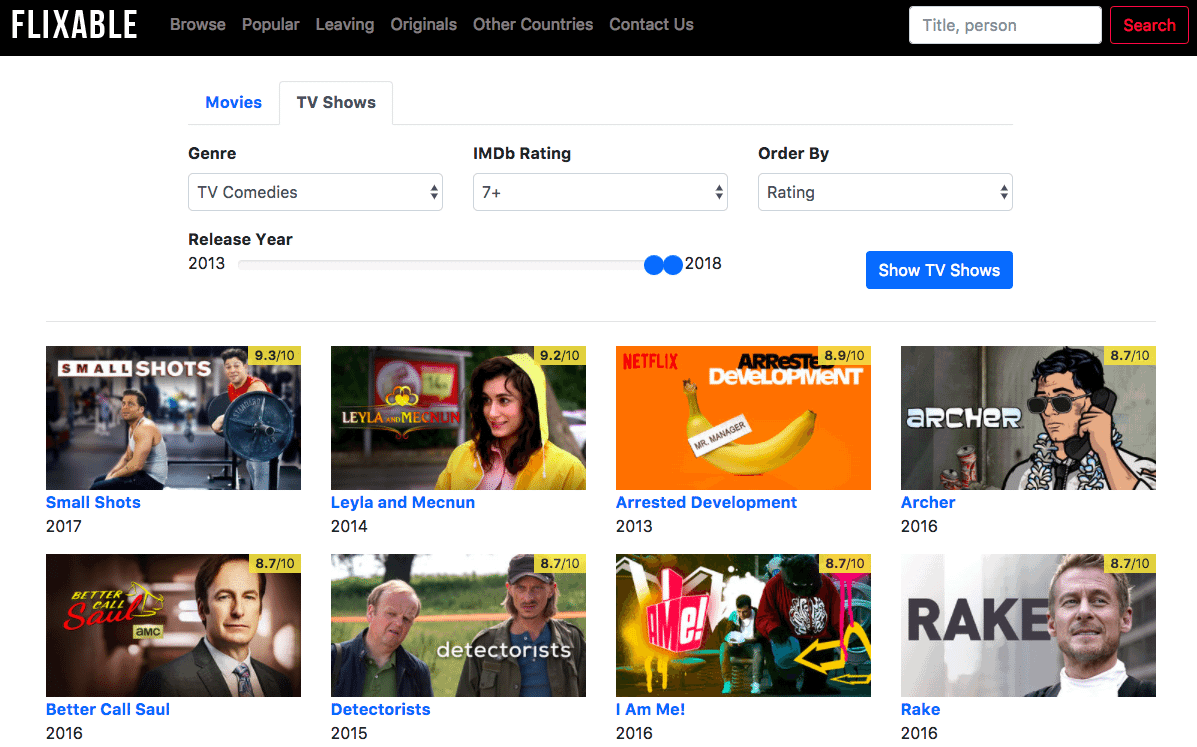 To avoid this, you can use a website called Flixable.com to search for available titles on Netflix based on filters and search criteria that you use. Go to the site and choose to filter your search results based on genre, IMDB rating, or year of release.
Deleting Netflix History
There's a good risk that everyone may view your movie and TV show choices, even the ones you don't want them to see if you share your Netflix account with family members or use it as the account on your main TV in the house. This is so that Netflix may propose shows based on what you've already watched.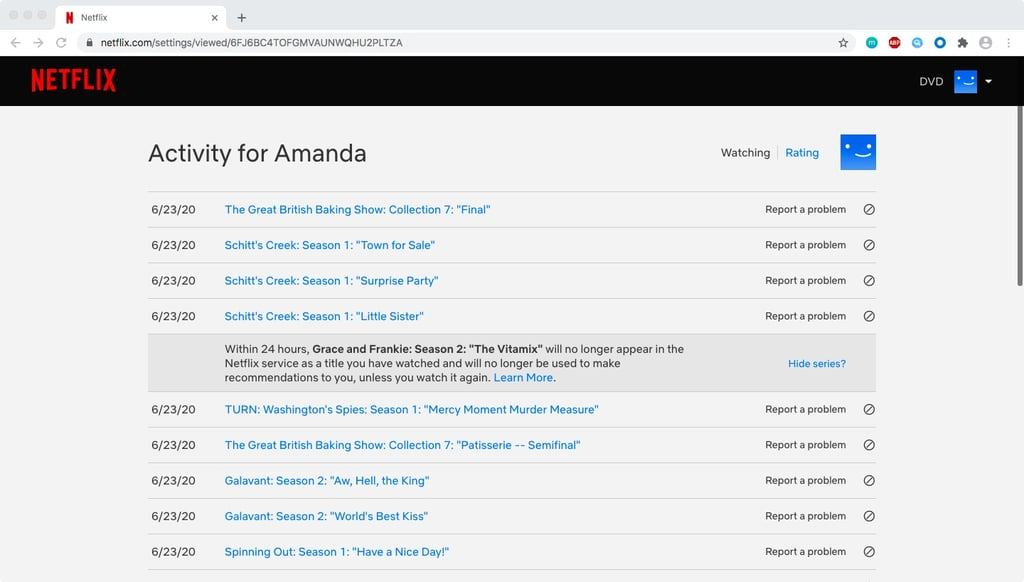 Avoiding this awkward situation is quite easy. All you need to do is clear your Netflix viewing history. On the mobile app, tap on the Account section, and it will automatically redirect you to the Netflix website.
Here, you can go over to the Viewing Activity tab, and it will list down all the shows that you've watched. To remove an entry, tap on the null icon in the upper right area above the title.
Managing Continue Watching List
If you have used the Netflix app a few times now, you already know that it's easy to get back to what you were previously watching because of its Continue Watching List feature. However, there may be times that you start watching something and decide not to pursue it anymore.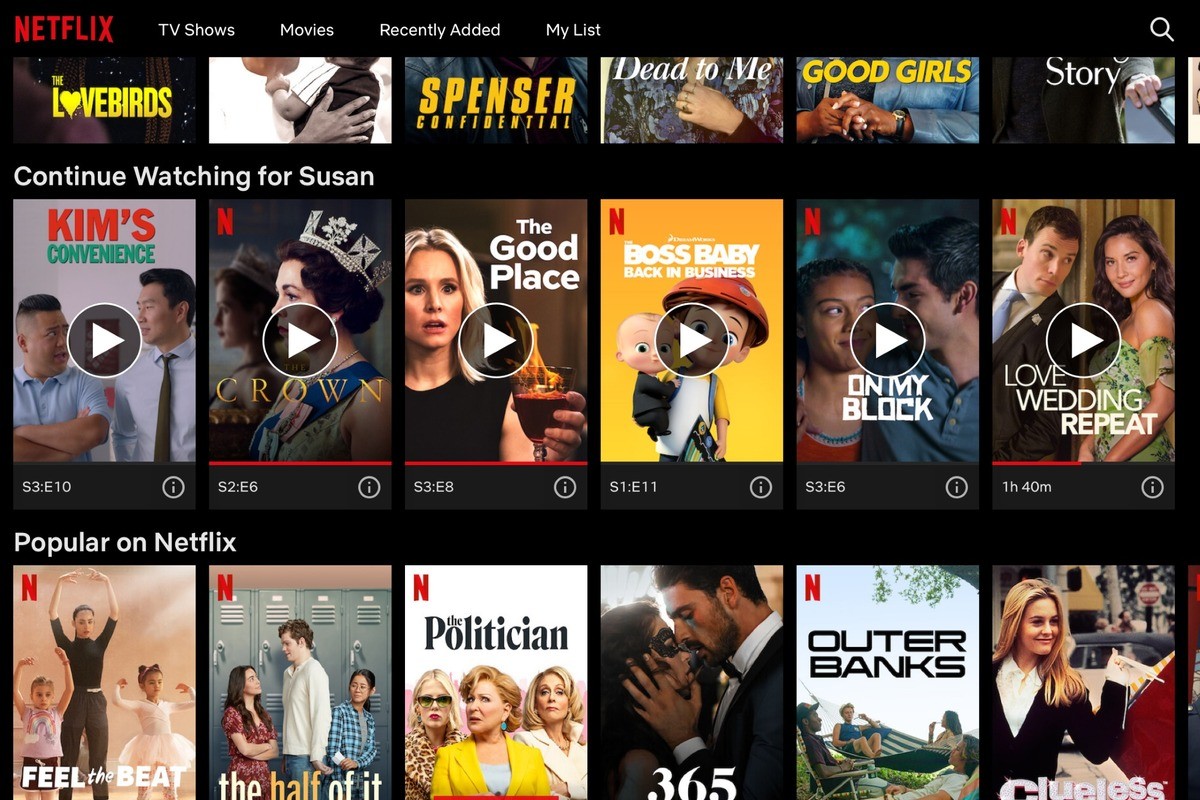 These shows and movies will still be on your list, which could prevent you from making room for others that you might want to revisit later. What can you do to fix the situation? As we saw above, erasing your viewing history is the answer.
There will be a "Hide Series?" option if applicable. Within the next 24 hours, if you tap this prompt, the series will be permanently removed from your Continue Watching List.
Watching Random Content With Netflix Roulette
Still undecided on what to watch next despite using the recommendations above? Why don't you try randomly watching a movie or a TV show? Of course, I don't mean clicking randomly on your Netflix app but choosing randomly from your filtered results.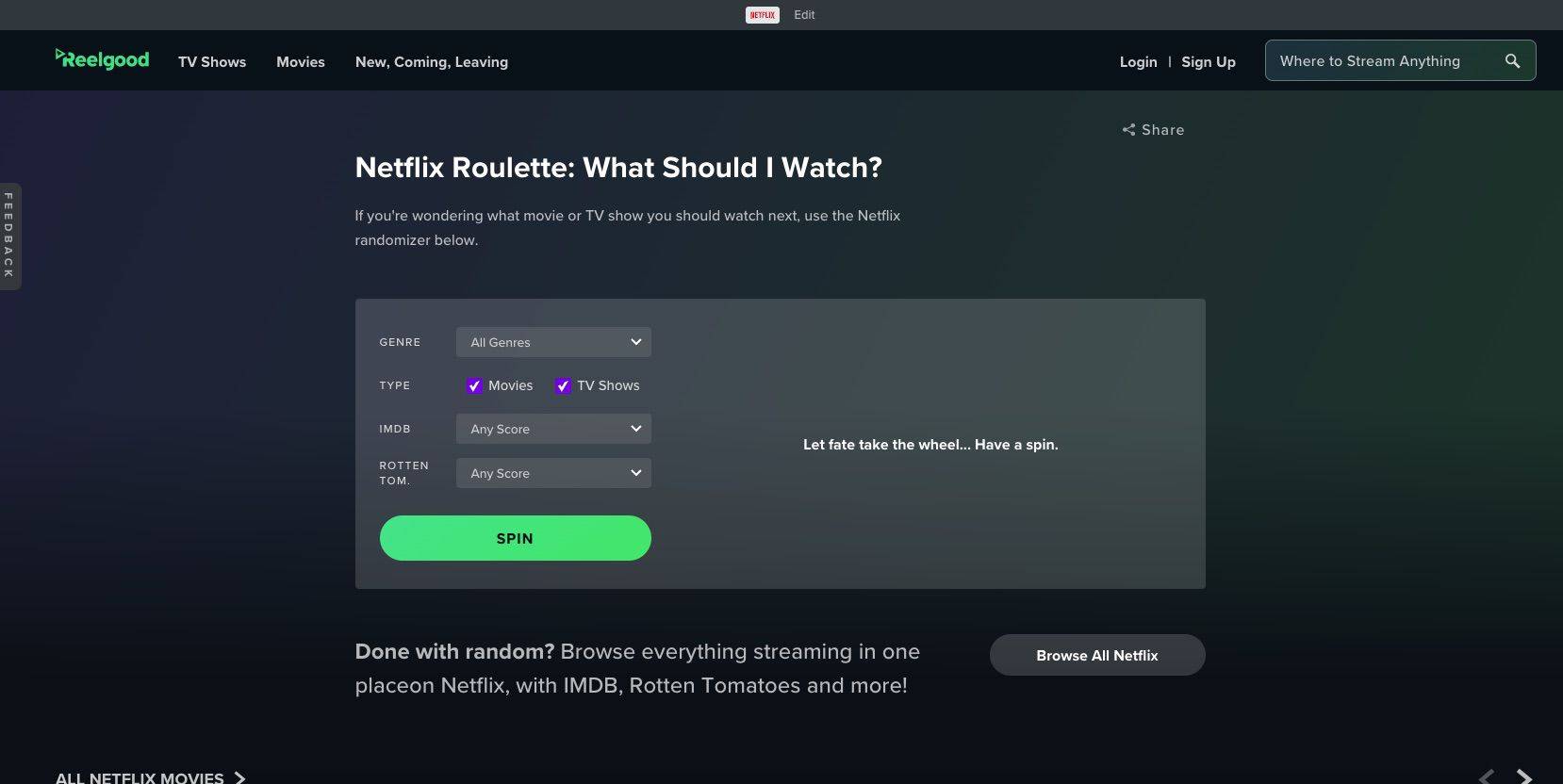 Instead of using Unogs or Flixable, you can use Netflix Roulette to save you from making the decision yourself. Select the genre and ratings you want to filter the results with, and then tap on the Spin button.
Surprise yourself and hop on to the random show it generates.
The Bottom Line
There are many other ways to improve your Netflix experience, these are just a few. Regular use of the app can result in you picking up a few tips along the way.
Making the most of your Netflix subscription is crucial, so use the app to watch your favorite movies and TV episodes, as well as find new ones to add to your queue.