Developed by PES Productions, eFootball Pro Evolution Soccer (PES) 2020 is a simulation game based on football. PES 2020 was published by Konami for Xbox One, PlayStation 4, Windows, iOS, and Android devices and is very popular in its genre.
Being the 19th installment in its series of PES games, PES 2020 was released on the 10th of September 2019, becoming the soul of every soccer lover.
However, gamers realized that earning coins in this game can be difficult. For this very reason, we've compiled this article to tell you some ways to earn coins in PES 2020:
What Is PES 2020 Mobile?
How To Download PES 2020 Mobile
Login Frequently
What Are The Advantages Of The SIMS Method?
Latest Version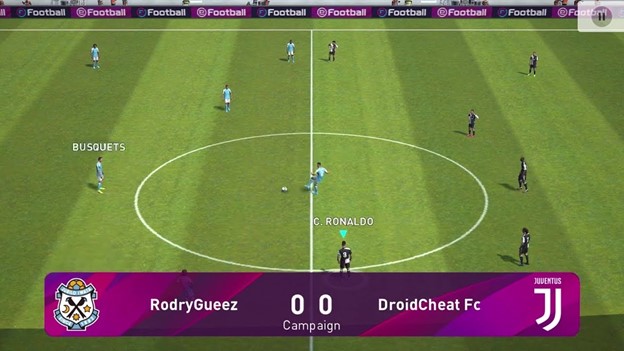 Image Source: @DroidCheat
What Is PES 2020 Mobile?
PES 2020 Mobile, as previously said, is a football simulation game. It is appropriate for all age groups, from teenagers to adults – everyone is addicted to it!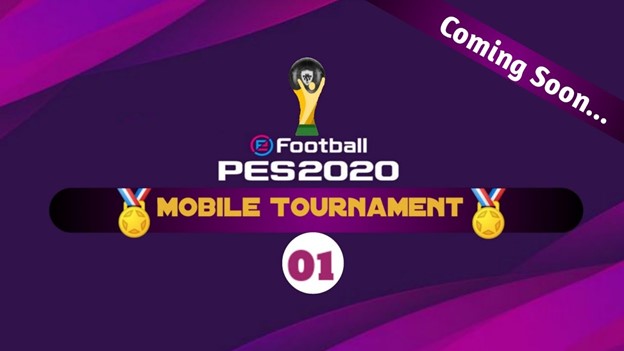 Image Source: PES Mobile Tournament
This new game is similar to FIFA but has the addition of 'eFootball' in its name to promote online gaming platforms and tournaments.
What sets PES apart from other football games is that it features 18 global, national leagues, including many of the peoples' favorites such as La Liga, AFC Champions League, English Premier League, and the EFL Championship.
Similar to Pro Evolution Soccer 2011, PES 2020 also has Lionel Messi as its cover star and other ambassadors Serge Gnabry, Miralem Pjanic, and Scott McTominay. They each represent their game partner clubs.
How To Download PES 2020 Mobile
The popularity of this game reached heights, and by June 2020, it had 300 million downloads as well. The simulator video game allows you to control your team on the football pitch, as much as it will enable you to manage the behind-the-scenes club management and player.
You can easily find PES 2020 Mobile on your Android and iOS devices by searching the application's name on Google Play Store or Apple Store. Search for the game by name, and select the install button to start the process.
Everything from there is automated and would only require permissions and the user license agreement to be undertaken.
How To Get Free Coins In PES 2020 Mobile
The application is for free, but you can buy coins in the packages of 100 myClub coins for $0.99, 1,050 myClub coins for $9.99 – so on and so forth. The game requires a stable internet connection since it is run online.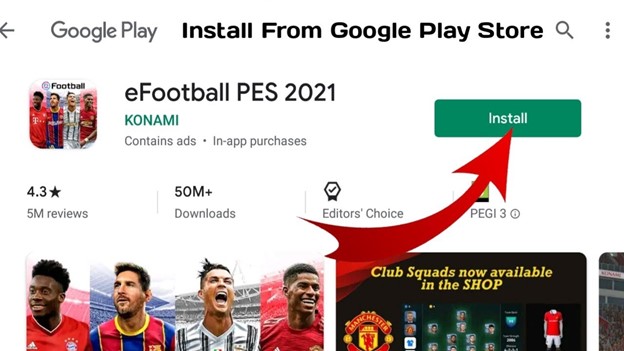 Image Source: RM Gaming Pro
The first thing you can do after downloading PES 2020 Mobile on your phone is to make your account. Go through all the registration steps for this application; make sure you read the terms and conditions.
You can buy coins in the form of packages from the application, but if you don't want to do that, we have a list of methods available to quickly build up on your coins! A very simple technique of earning coins is by just playing well in the game.
By getting achievements after achievements, you'll be able to stack up on more coins and enjoy them too. When you pass the initial objectives and tasks, the game rewards you with coins, so make sure you're good at playing!
Registration Coins
It's essential to have a KONAMI ID for this step and a link from the Football PES 2020 account. Right after you've finished the registration, you'll get 3000 myClub coins. MyClub Coins is the main currency in the game that buys you plenty of goodies and benefits.
This is why so many people desire to obtain them. These coins will be distributed over the first three rounds of the game, but you must take advantage of the offer before it expires. You can use these myClub coins to buy all-star players and make other changes to your team.
Other things include a stamina re-boost for the entire team and contract renewals with players and managers previously signed. All of these benefits will make some difference to your game and thus make these coins very valuable.
Login Frequently
Daily logins in the game will also bring you free myClub coins every day! These will be in the form of 1500 GPs, 30-40 coins, and Stamina Recovery items. On the first day, you'll receive 1500 GPs, and on the second day, you will receive 12 Stamina Recovery items.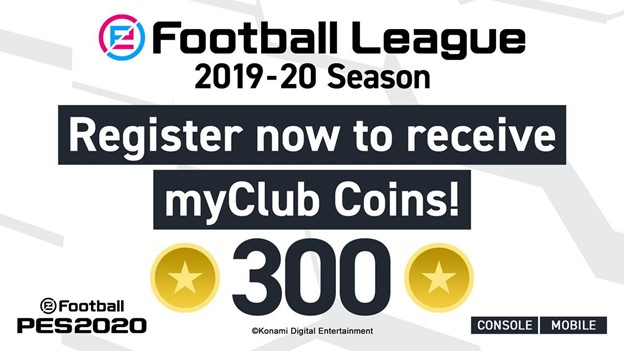 Image Source: Konami
On the third login, you'll be gifted with 30 coins, and on the fourth login, you'll get 1500 GPs again! After that, you'll receive 12 Stamina Recovery items, 30 coins, 1500 GPs, 12 Stamina Recovery items, and 40 coins on the fifth, sixth, seventh, eighth, and ninth login in a row.
Another pro tip is to win the first Victory of the Day reward right after logging in. If you win, you'll get a 3000 GP bonus for winning your first match after you've logged in. So just by winning one game every day, you can make up to 4000 GPs.
SIMS Method
If you require a lot of GP on your account, the SIMS approach could be useful. All you have to do is keep an eye on your PES every 20 minutes or so, and you'll gain GPs for doing nothing!
You'll need a squad with a cheap manager, 11 white balls, and a loaded bench for this. The players on your stacked bench will need to earn a 5-star rating for your club; disable auto-subs to avoid paying for your team's contracts.
Every match you lose will mean that your team's contract doesn't get renewed until the 10th game, and you'll convert them into trainers after this, plus signing ten new players on your team as well.
What Are The Advantages Of The SIMS Method?
First of all, you earn GPs in this method without having to do much work, and secondly, all the players you end up signing will be converted into XP trainers. Just use your cheapest manager, and you'll be good to go!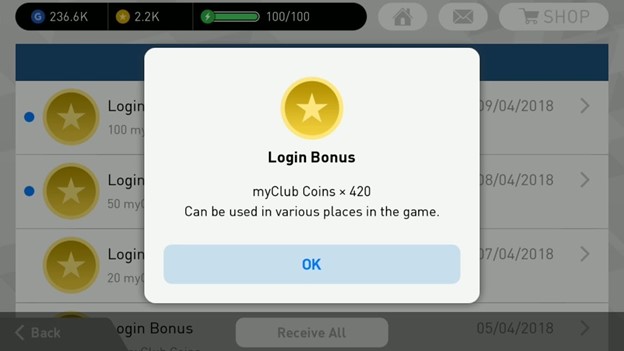 Image Source: Sagala Komplit
MyClub Coins and GP Counts App: There's also an application that you can download for generating coins for the PES 2020 Mobile game. All you need to do is follow the set regulations, and you'll earn thousands of coins through this!
The game is tested and is 100% safe to use. You will have to answer questions about the individual teams and football players to get coins out of this game. This application is also compatible with Android, iOS, Windows, Xbox, and also PS4.
Invest In Management
Overall, investing in a strong manager is one of the finest ways to gain coins in the PES 2020 Mobile game. This strategy will allow you to progress in the game, and doing simple chores is an easy way to gain coins to invest in a decent manager.
A good manager, in the end, will help you earn more and spend way less in the game. Once you start getting coins, it would be wise to save up and buy a manager with superb management skills.
Latest Version
The latest version of the PES series, which has had over 300 million mobile downloads as of June 2020, has seen several revamps. These include new improvements to the Master League and an all-new Match Day Mode.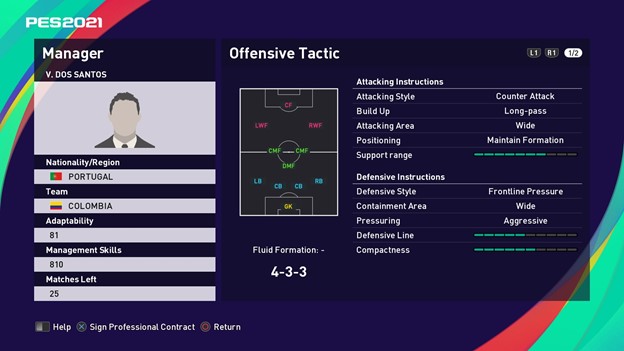 Image Source: My Club Guide
The game has long been popular and has featured the latest 3D rendering that brought players and stadiums alive in realistic virtual renderings. This innovative design improvement has not changed and is still considered among the most exceptional in sports gaming.
The mobile version of the game includes all of the same material and development as the other platform versions. Those who opt for the smartphone version will not be disappointed.
How To Improve Your Play?
There is no sure way to improve your skill with the game other than by practicing and practicing and improving your team's ability to trade for the right players and manage your team correctly.
Of course, this will require more coins to do, so the exploits shared here will certainly give you a greatly desired boon. Otherwise, if you don't want to waste time practicing and learning how to master the game, other players who already have will have all the advice you are looking for.
The game has no graphic violence or explicit content and is thus appropriate for the entire family. Keep in mind that some components of the game may necessitate a bit more thought and skill, particularly while playing on a mobile device. The game is rated for children aged three and up, however it is acceptable for almost anyone.
Conclusion
The PES 2020 Mobile game had myClub coins as an added feature, allowing you to buy featured players and make adjustments to your team. You can even train them and win different matches; any football enthusiast would want to stack up on these coins!
The excitement of console soccer action is now available in the palm of your hand wherever you go with PES 2020 mobile. Enjoy the in-depth experience and feel like a true champion after leading your team to victory. Even better, you may now compete against tens of thousands of other players online.