Fortnite is one of the most popular battle royale games in the world, rivaling PUBG in popularity and even surpassing it for certain players. The Epic Games-made game debuted as a rival to the popular PlayerUnknown's Battlegrounds.
It is a successful title, and it's one of the most famous games for young people. That's because its graphics look like an anime series, and it's not as explicit as PUBG or PUBG Mobile.
Fortnite comes with in-game purchases. That means you should buy the in-game currency using real money. However, there are some ways to win free V-Bucks in Fortnite. Here's a breakdown of what all you'll find in the article:
About Fortnite
The Objective In Fortnite
How To Download The Game
What Are V-Bucks In Fortnite?
How To Get Free V-Bucks In Fortnite
Battle Pass Challenges
Spend On Cosmetic Upgrade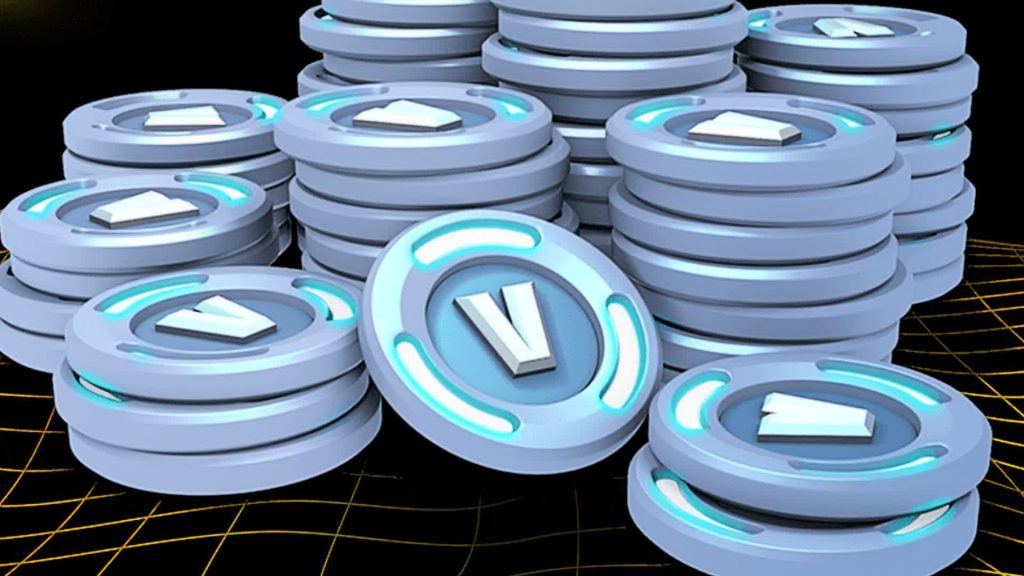 Image Source: Psgamesn
About Fortnite
Fortnite is an exciting multiplayer online video game from Epic Games, published in 2017. It is offered in three separate gaming versions that share the same gameplay and the same core engine.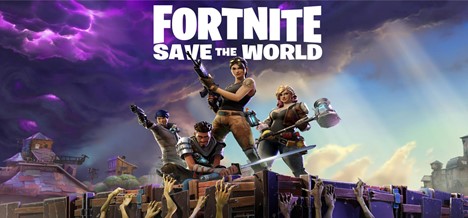 Image Source: Reddit
Fortnite: Save the World comes as a co-op survival and shooting mode where up to four people fight against zombie-like monsters and protect items with buildable defenses.
Fortnite Battle Royale comes as a free battle royale mode in which up to 100 gamers struggle to be the last man standing.
Two More Versions
The open-access games Save the World and Battle Royale debuted in 2017, then on December 6, 2018, the Creative mode was released. The game will also be released for the next-gen PlayStation 5 and Xbox Series X consoles.
Whereas Save the World and Creative editions have been a success for Epic Games.
Fortnite: Battle Royale turned out to be a resounding triumph, bringing in over 125 million players within a year, grossing hundreds of millions of dollars a month, and establishing itself as a significant icon.
The Objective In Fortnite
Like in PUBG, the goal in Fortnite is to be the last man standing on the map during a match. That's a battle royale! However, the game comes up with several modes that make it one of the world's most popular titles.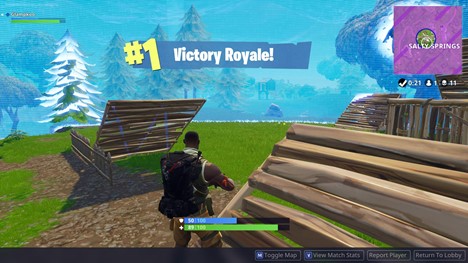 Image Source: Imgur
Besides the primary objective (which is to be the last survivor), you should also focus on the other game modes that come with their own goals.
For instance, the zombie mode, known as Save the World, rewards players for killing zombies.
How To Play The Game?
Fortnite is easy to access. Get it on PC, Android, iOS, or gaming consoles! The game's battle royale mode is free to download and play. However, some in-game elements, such as the other modes, are only available if you purchase the title's full version.
You can forget all that you have learned from deathmatch games like CS, Quake 3 Arena, Team Fortress, etc. A battle royale title means more than just camping and killing your enemies in the game.
Staying in the shadows might be a successful solution to win a match. Thus, come up with some brilliant tactics so that you will be able to destroy your in-game foes. Fortnite is rated PEGI 12. This makes it inappropriate for children younger than 12 years old.
How To Download The Game
Fortnite is available on all Android, PC, or Mac devices, but not via Google Play Store or Apple Store. You'll have to download the game directly from the official website of Epic Games.

Image Source: Epic Games
First, go to the Fortnite App Install page on their website and scan the QR code with your phone. Click the download link for the Epic Games app and install the file.
Since it's a third-party source, you'll see a security prompt on the screen when you click 'install.' Ignore it and give permission to install the file.
Install The Game
Once the app is downloaded, click the Fortnite icon you see to install the game. The same prompt will appear, and you can follow the previous steps. Once done, log in to the game with your Epic account and start playing.
For PC or Mac users, the app is not available on Steam. So you will have to download the PC game copy from the Epic Games website. You can log in from your Epic Game account to finish the installation.
What Are V-Bucks In Fortnite?
Since Fortnite is free to download and play, you must be wondering where Epic Games get their money from. One prominent way for the company to make money is to sell in-app elements to the players.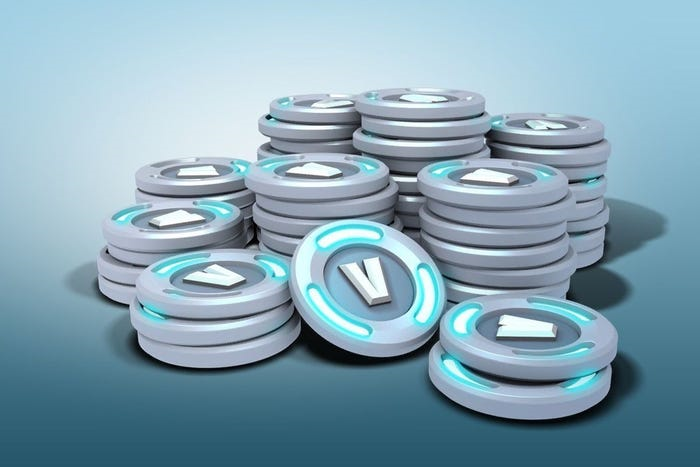 Image Source: Business Insider
And this is done in exchange for some virtual currency, which we call V-Bucks. V-Bucks are the in-game currency in Fortnite which is used to buy various assets in the game.
V-Bucks are either bought with real money through in-app purchase on Epic Games or won by playing the game. They are crucial to progress in the game as they decide what resources and advantages you have over other players.
You can spend them on outfits, X-Ray Llamas, weapons, emotes, and much more. In short, the more V-Bucks you have, the better are your chances at victory in Battle Royale.
How Much V-Bucks Cost
Instead of wasting time farming for V-Bucks, you may just purchase them from Epic Games.
There are four packs available in which you can buy V-Bucks in the game.
Spend $7.99 to buy 1,000 V-Bucks
Spend $19.99 to buy 2,800 V-Bucks
Spend $31.99 to buy 5,000 V-Bucks
Spend $79.99 to buy 13,500 V-Bucks
It's also important to note that the V Bucks you buy on one platform doesn't reflect on any other platform, even with the same account. It means if you buy V Bucks on Fortnite Android, they won't be available in your Xbox account.
Thus, you have to consider whether you'd like to spend money on V Bucks. If you don't want to invest in it, read the next section.
How To Get Free V-Bucks In Fortnite
Many sites promise you millions of free V-Bucks in Fortnite or hacks for you to raise in-game currency. Most of these are scams. The best ways to win free V-Bucks in Fortnite are presented below.

Image Source: Idle Empire
One of the many perks of playing an Epic Games title is the possibility to earn rewards just by logging in every day. You can get rewards in the game by checking in every day.
Now and then, these rewards are free V-Bucks in Fortnite. Epic Games urges users to complete daily logins, as these V-Bucks rewards can add up over time and become substantial.
Whenever you finish a battle in Fortnite, you will be rewarded with some in-game currency or items. V-Bucks are also on the table.
Playing The Game And Completing Quests
While it may seem like a no-brainer that playing the game can help you to achieve rewards, don't knock this item off of your list so soon. Players can complete what is called Daily Quests, such as the Storm Shield Defense missions.
There are plenty of other challenges for players as well. If you start to succeed at these challenges, you could be rewarded with V-Bucks.
The Quests Tab within the mobile game will give you insights into which challenges provide rewards and how much.
Battle Pass Challenges
In Fortnite, players have access to weekly challenges, and by completing, you can level up your Battle Pass.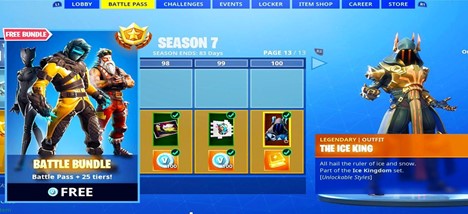 Image Source: Ghost Ninja
As your rank goes up, you'll be rewarded with precious items (gliders, emotes, skins, or pickaxes). Sometimes you might also get your hands on 100 free V-Bucks.
Why You Need V-Bucks And How to Use Them
V-Bucks can open the doors to almost every advantage you want to have in Fortnite. If you've managed to get a lot of them in your pockets, here's what all you can do with your V-Bucks.
This is the most valuable investment you can make with your V Bucks. Fortnite free players get a free Battle Pass to compete in Challenges and increase their rank. But it limits the number of rewards you can compete for.
However, you can spend 950 V Bucks to get a premium Battle Pass that allows up to 100 rewards every season. If you complete most of the tiers in each season, you can easily cover the cost of a premium Battle Pass. Thus, it's an excellent way to spend V Bucks.
Spend On Cosmetic Upgrades
If you want to snazz up your sartorial game, you can spend your V Bucks on cosmetic upgrades. There are four categories of cosmetic items you can buy from the in-game shop. It includes Outfits, Harvesting Tools, Gliders, and Emotes.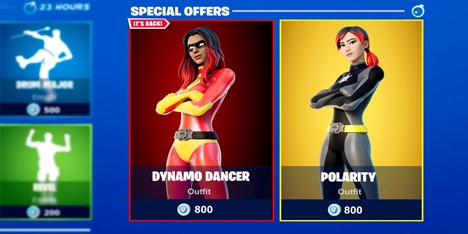 Image Source: YouTube/ Rundown
Outfits improve the overall appearance of your and cost you anywhere from 800 to 2000 V Bucks.
To upgrade your harvesting tool, you can try out different skins for your pickaxe.
Harvesting Tools
Remember, upgrading the harvesting tool doesn't change their harvesting ability. It will cost you anywhere from 500 to 2000 V Bucks.
Gliders cost you anywhere from 500 to 1500 V Bucks and can significantly improve your speed when upgraded.
Emotes are those pretty moves your character does after a kill. It adds no objective value but is quite an excellent way to show off your swag. You can get over 80 Emotes on Fortnite, some costing as low as 200 V Bucks.
Summary
Fortnite is one of the most popular games these days. The essential part of the title revolves around getting free V-Bucks in Fortnite so that players can buy in-game items, including skins, weapons, and more.
The solutions presented above are the most straightforward ones to help you obtain free V-Bucks.