Have you been wanting to try out a newly opened restaurant nearby but aren't sure if it's worth it? Are you looking for recommendations to hire a plumber to finally fix that leak that's been bugging you for weeks? If your answer is 'YES' to questions like this, then Yelp is something that could really come in handy.
I've been perusing Yelp for local recommendations on what to buy and where to get it. In light of my firm conviction that word-of-mouth is the most effective form of advertising, I find that reading reviews of local businesses on the Yelp app is an excellent way to steer clear of subpar options.
In this piece, I'll go over why the Yelp app is so helpful, the features it offers, and the reviews and suggestions it may provide. Read on if you're interested in learning more about the Yelp mobile app.
About the Yelp App
Useful Features of the Yelp App
List Your Business on Yelp
How to Download the Yelp App
Yelp App Pricing and Costs
How to Write a Yelp Review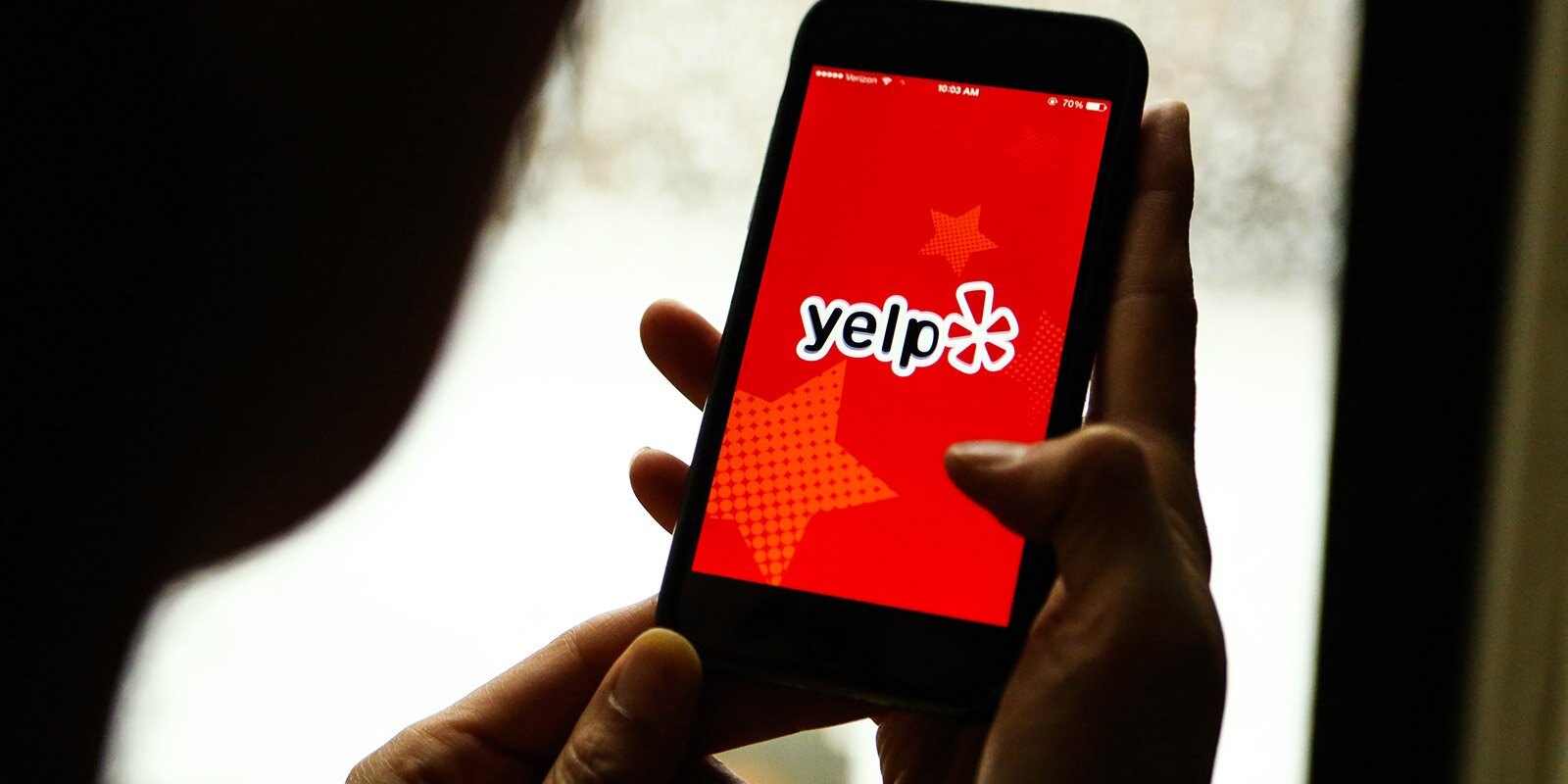 About the Yelp App
Yelp is a service that publishes crowd-sourced reviews about businesses through its website and mobile app. While it's most popular for its restaurant reviews, Yelp is also a great source of information on other local businesses.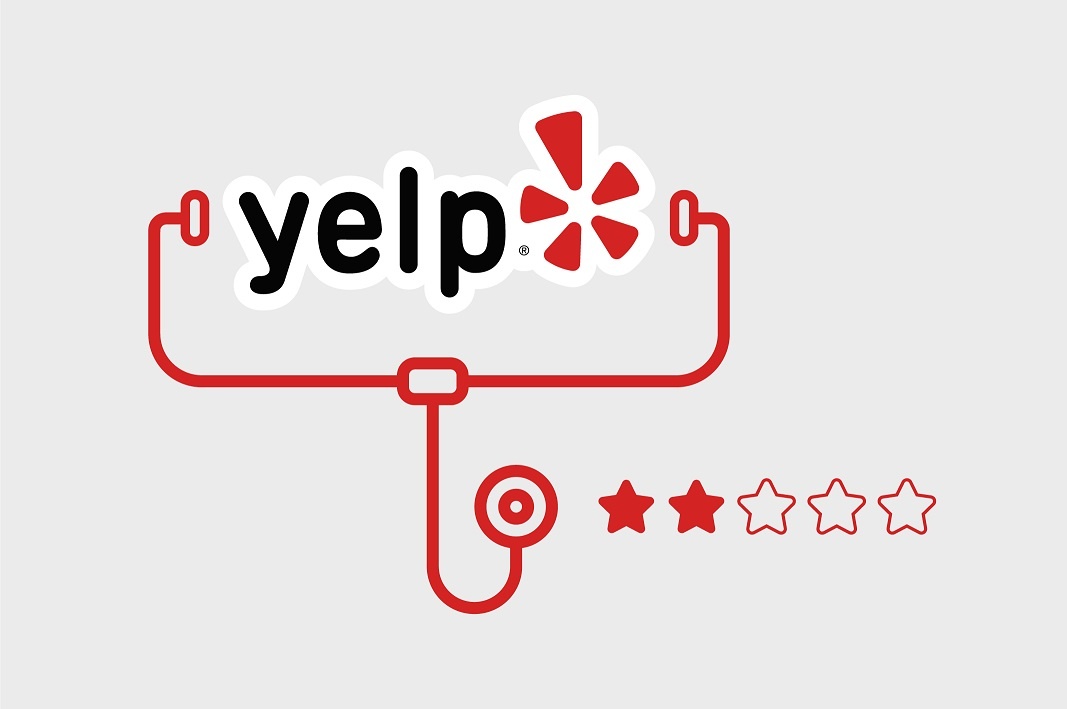 Yelp was created by MRL Ventures, a corporation that assists companies and individual entrepreneurs, and was launched in 2004 by Russel Simmons and Jeremy Stoppelman, both of whom had previously worked at PayPal.
According to the founders, their initial idea for Yelp was as an email-based referral network after Stoppelman had the flu and found it difficult to get recommendations for a local doctor online.
They received an angel financing of $1 million from Max Levchin, founding chief technology officer (CTO) of Paypal and founder of MRL Ventures. MRL co-founder David Galbraith came up with the name "Yelp".
Globally Used and Publically Traded
Yelp launched sites for the UK and Canada in 2009 and for France in 2010 before eventually expanding to other countries in the succeeding years, including the Netherlands, Spain, Germany, and Austria.
Google made an offer to buy the firm in 2009, but negotiations ultimately failed. Eventually, Yelp submitted paperwork for an IPO in November 2011, and by March 2012, shares were being traded on the NYSE.
Useful Features of the Yelp App
I really love how the Yelp app not only lets me search for businesses and professionals but also allows me to filter the hundreds of results based on different factors, such as pricing, distance from me, and operating hours.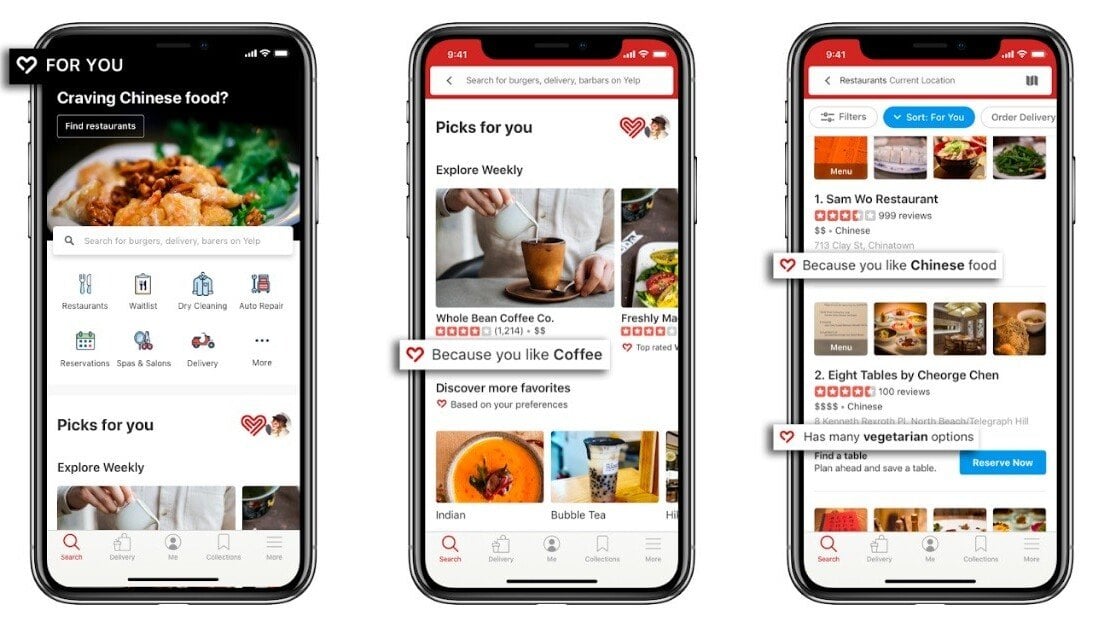 Using the app, I can search for the highest-rated Chinese restaurants nearby to either make a reservation, drop by to take out food, or call for delivery.
Beyond looking for restaurants, I also make use of the app to look for and contact local businesses and professional service providers.
From retail stores and sports facilities to automotive services and home service providers, such as carpenters and plumbers, the Yelp app has the information I need to connect with them.
Wide Community of Users in Various Languages
The app is accessible in over 15 languages, including Czech, Dutch, and Filipino, making it useful wherever you live or visit.
Of course, Yelp wouldn't be Yelp if not for the authentic customer reviews.
The community of users is vast and strong so if you're looking for any type of feedback on a business, chances are there's already a Yelp review about it.
List Your Business on Yelp
While Yelp is known to be an app for consumers and end-users, it is also beneficial for businesses and professionals to list themselves on the app.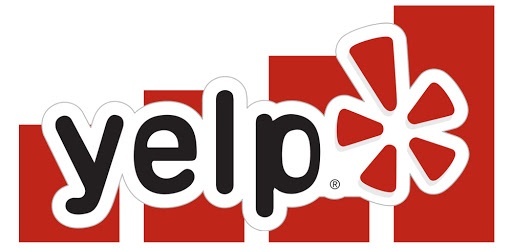 Numbers reveal that 42% of people who search on Yelp make a purchase on the same day, 25% of whom will do it within a few hours. Also, satisfied customers on the app are 85% more likely to share the business with friends.
I also read that for restaurants and other food businesses, 55% of those who searched via Yelp ordered delivery or takeout from these establishments and that 53% of people who found a restaurant on Yelp weren't familiar with the business prior to using the service.
Turn Positive Reviews into Revenue
Businesses on Yelp with higher ratings experience faster growth in revenues.
Research shows that every additional star rating translates to a 1% to 2% increase in revenue and 10 new business reviews resulting in an average of 2% revenue growth.
How to Download the Yelp App
While the Yelp website is as useful as ever, I prefer to use the apps as they are more convenient for me and fortunately, the Yelp mobile app is available both on Android and iOS, both of which I use.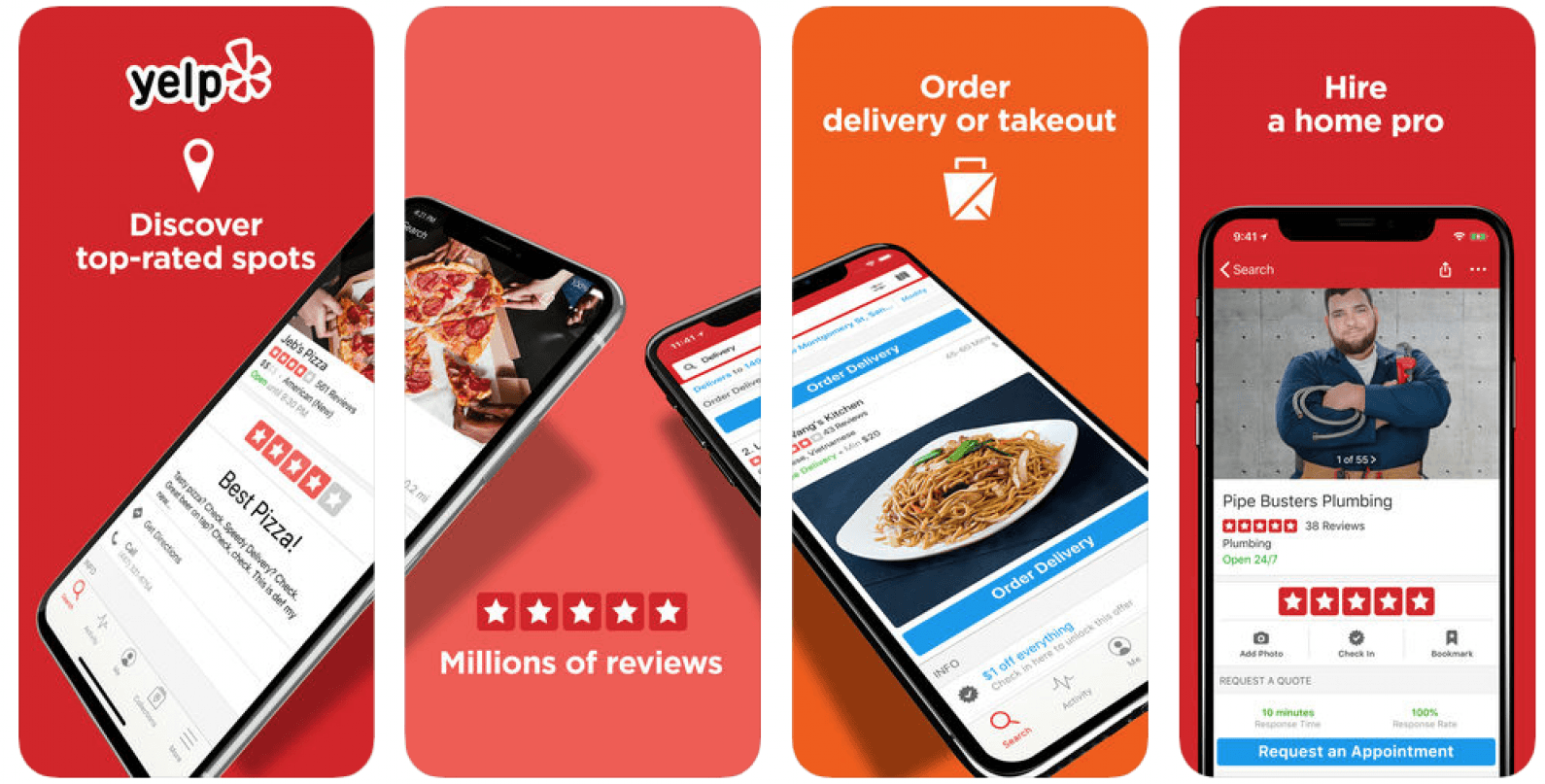 I found the iOS version of the app on the Apple App Store under the name "Yelp Food, Delivery & Services". You can download and install the app on your iOS device by searching the name and then clicking 'Get' to begin downloading.
Meanwhile, the Yelp app for Android is available on the Google Play Store under the title "Yelp: Find Food, Delivery, & Services Nearby." To install it on your device, simply touch the 'Install' button.
Yelp for Business App
If you operate a business or provide professional services, you should consider using the Yelp for Business app to avoid missing out on the positive influence of Yelp reviews on your earnings.
You will find it on the Google Play Store and the Apple App Store.
Yelp App Pricing and Costs
Both the Yelp app for customers and the app for business are free to download and use. However, the Yelp for Business app offers upgraded features for certain costs.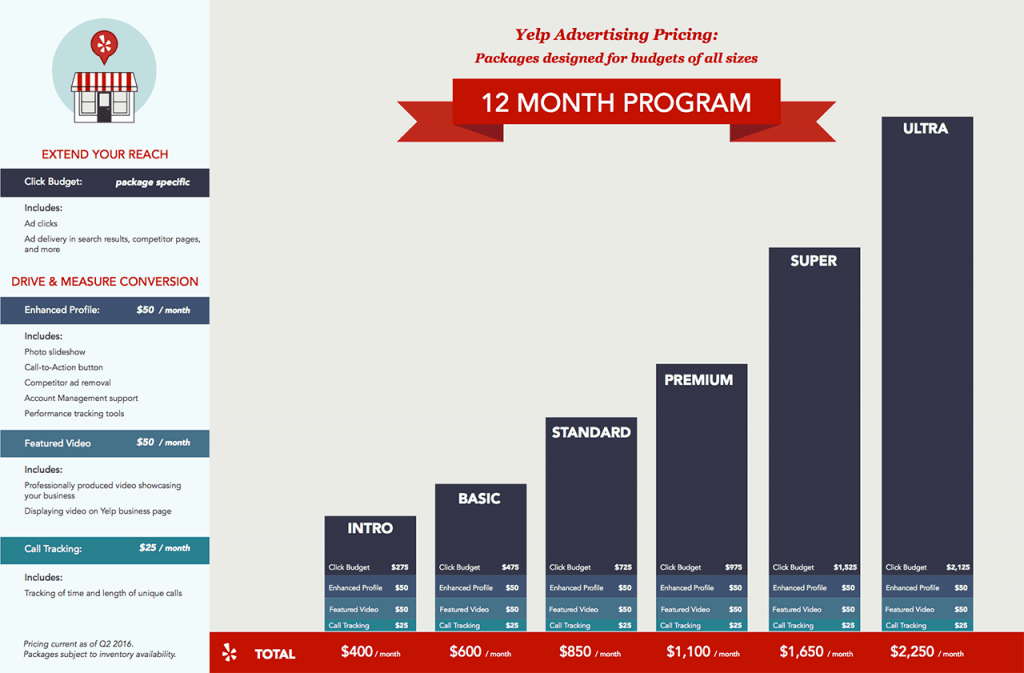 Business owners and professionals are free to create and manage their page using the app but will have to pay for upgrades and subscriptions.
Adding listing highlights costs $2 per day while editing listing slideshow photos costs $1 per day. If you want to hide competitor ads on your page, you need to pay $2 per day and the same rate is applied if you want to add a call-to-action button.
You can save a few dollars by buying the page upgrades bundle for $4 a day.
Subscriptions
There are two available subscriptions. The first is Yelp Connect, which enables you to create posts, customize your listing's newsfeed, and connect with potential customers.
The second is Yelp Ads, which enables you to create targeted ads that would appear in relevant Yelp search results.
Yelp Connect costs $99 per month while Yelp Ads may range from $150 to $750 per month.
How to Write a Yelp Review
If Yelp has been useful to you, you can give back to the community by submitting your own reviews.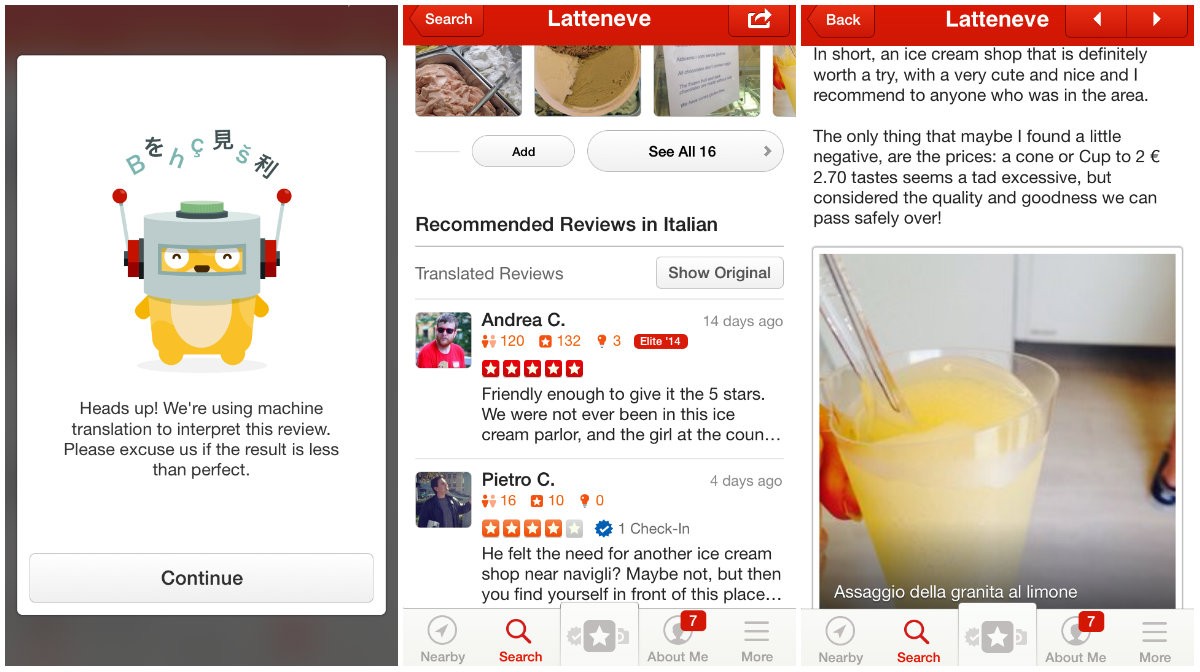 To write a review using the app, you must first look for the name of the business via the search bar. Once you find it, tap on 'Start a review', and the rating stars will appear on your screen. Rate the business appropriately using the stars and add a written explanation for your rating.
To add a photo to your review, tap on the camera icon and choose an existing photo from your gallery or select 'Take Photo' to snap a new one within the app.
Once you're done, select 'Next' and add a short description of the attached picture. Tap on 'Post Review' once you're ready to submit your review.
How to Add a Business to Yelp as a Customer
When a business or restaurant I visit does not have a Yelp listing, I am delighted to submit a positive review for them. Fortunately, Yelp users may add companies to the platform. To do so, launch the app, hit the 'More' icon in the bottom right corner of the screen, and then click 'Add Business'.
Next, select 'I'm a customer' and then provide as much information as you can about the business you want to add.
Once you're done, tap on 'Send' to submit your entry. New business submissions will be reviewed by Yelp to determine whether to add them to the platform.
To Sum Up
Using Yelp was quite beneficial to me, especially when trying out new eateries or unfamiliar service pros. The knowledge I obtain from reviews allows me to anticipate what to expect when I visit, allowing me to be less startled or dissatisfied.
Using the app as a client or a business has numerous advantages. If you enjoyed this post regarding the Yelp app and the Yelp for Business app, feel free to download and try them out.