As a traveler, I find accommodation to be the most expensive part of my trips, particularly in cities of wealthy countries. It could sometimes take between a third to half the daily expenses I need to budget for when traveling.
A bed and breakfast may be cheaper but they are sometimes located far from the places I want to go so anything I save in accommodation cost may simply add on to the transportation costs. Airbnbs can be pricey and hard to come by, especially during holidays and peak travel seasons.
Thankfully, I discovered the Couchsurfing app and it changed my travel life forever. It's normal to hesitate to use the service and have safety concerns as I did too at the start but I found that I can easily be careful in choosing my hosts. Read on to learn more about the Couchsurfing app.
About Couchsurfing
History of the Couchsurfing App
How to Download the Couchsurfing App
How to Use the Couchsurfing Service
Using the Couchsurfing App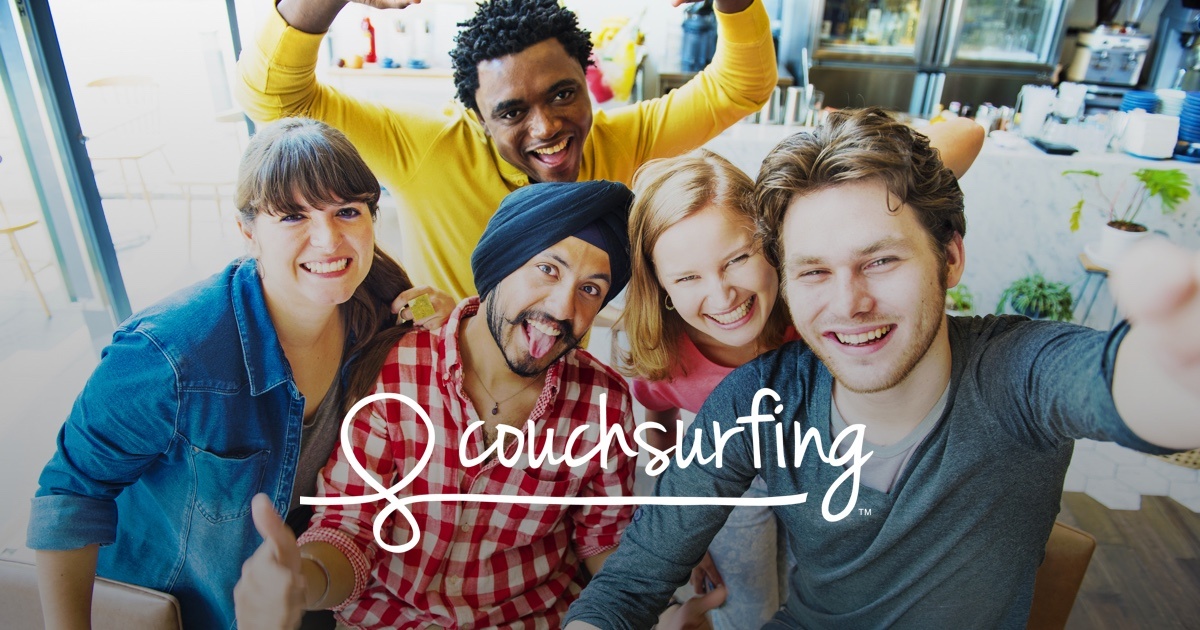 About Couchsurfing
Coachsurfing International Inc. operates a global hospitality exchange service known as Couchsurfing. The service is available through a mobile app or the company's website.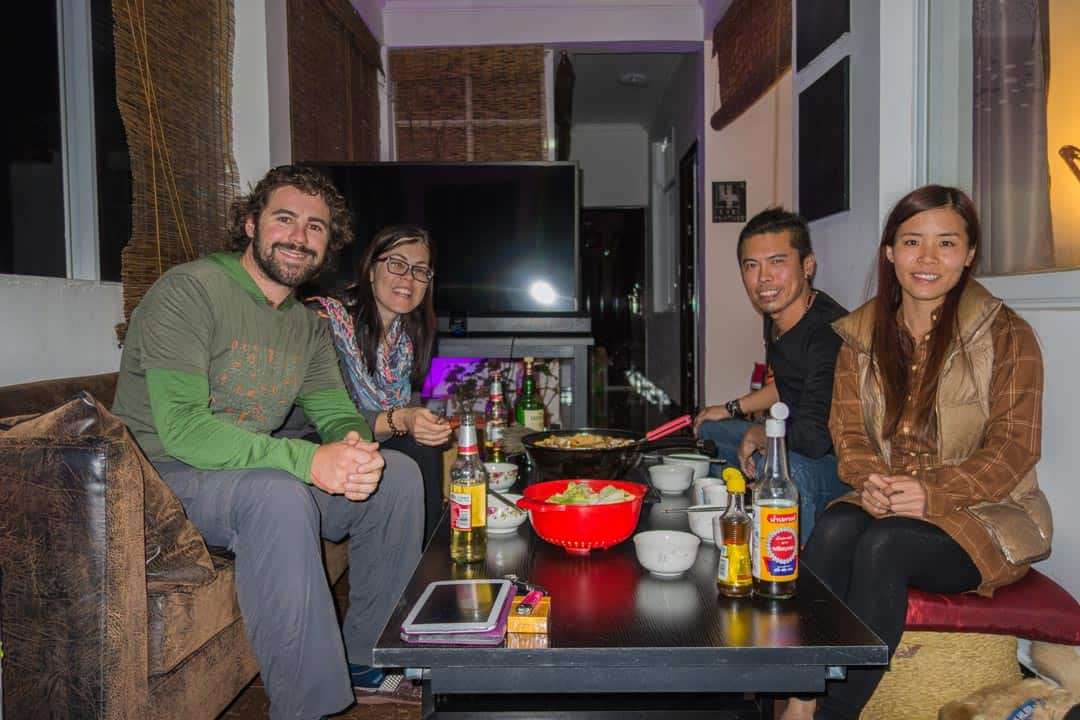 Travelers who want to use the service need to create Couchsurfing user profiles that can be reviewed by other members. Registered users of the platform may request lodging in a particular area publicly or by directly contacting other members who are willing to host people at their place.
Since Couchsurfing is not a free lodging app but a community, members are expected not only to be guests but also to be hosts themselves to other members. The platform follows the gift economy model, so hosts are prohibited from charging any fee for taking in couchsurfers.
Contribution to Join
Previously, membership for Couchsurfing was entirely free but the impact of the global health crisis on tourism forced the company to implement a contribution of $2.39 per month or $14.29 per year to cover its costs.
History of the Couchsurfing App
Casey Fenton, a computer programmer from New Hampshire, invented Couchsurfing in 1999. Fenton developed the idea after finding a cheap trip from Boston to Iceland but having nowhere to stay in the country.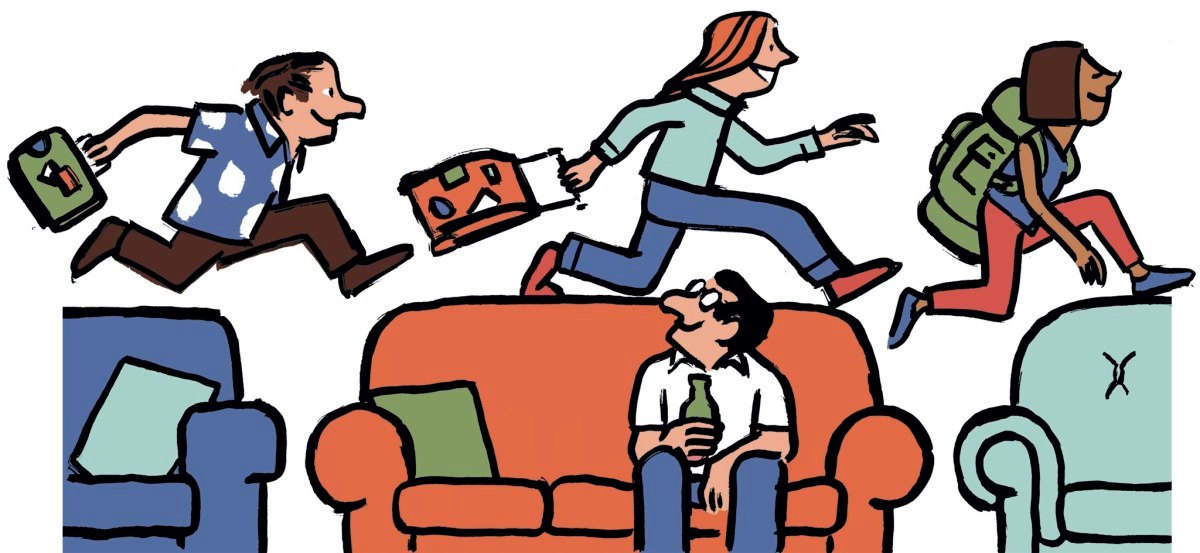 What he did was hack into the University of Iceland database and emailed students at random asking for a place to stay.
He eventually stayed at a rhythm and blues singer's home while in Iceland and on his return flight to Boston, he conceptualized the website for Couchsurfing.
Fenton then registered the domain name couchsurfing.com in June 1999 but was only able to establish Couchsurfing International Inc. in April 2003 as a nonprofit corporation in New Hampshire.
From Non-Profit to For-Profit
In 2007, the company filed an application for 501(c)(3) tax exemption but this was rejected by the IRS in early 2011.
Therefore, in May 2011, the nonprofit organization was dissolved, and its assets were sold to a privately held for-profit Delaware C corporation with the same name.
The Couchsurfing mobile apps for Android and iOS were launched in 2012.
How to Download the Couchsurfing App
I initially learned about Couchsurfing on the web so I was mostly using the official website to access the service. But I found later that browsing through the service through the mobile app on my devices was easier and more convenient as I can do it anywhere I go.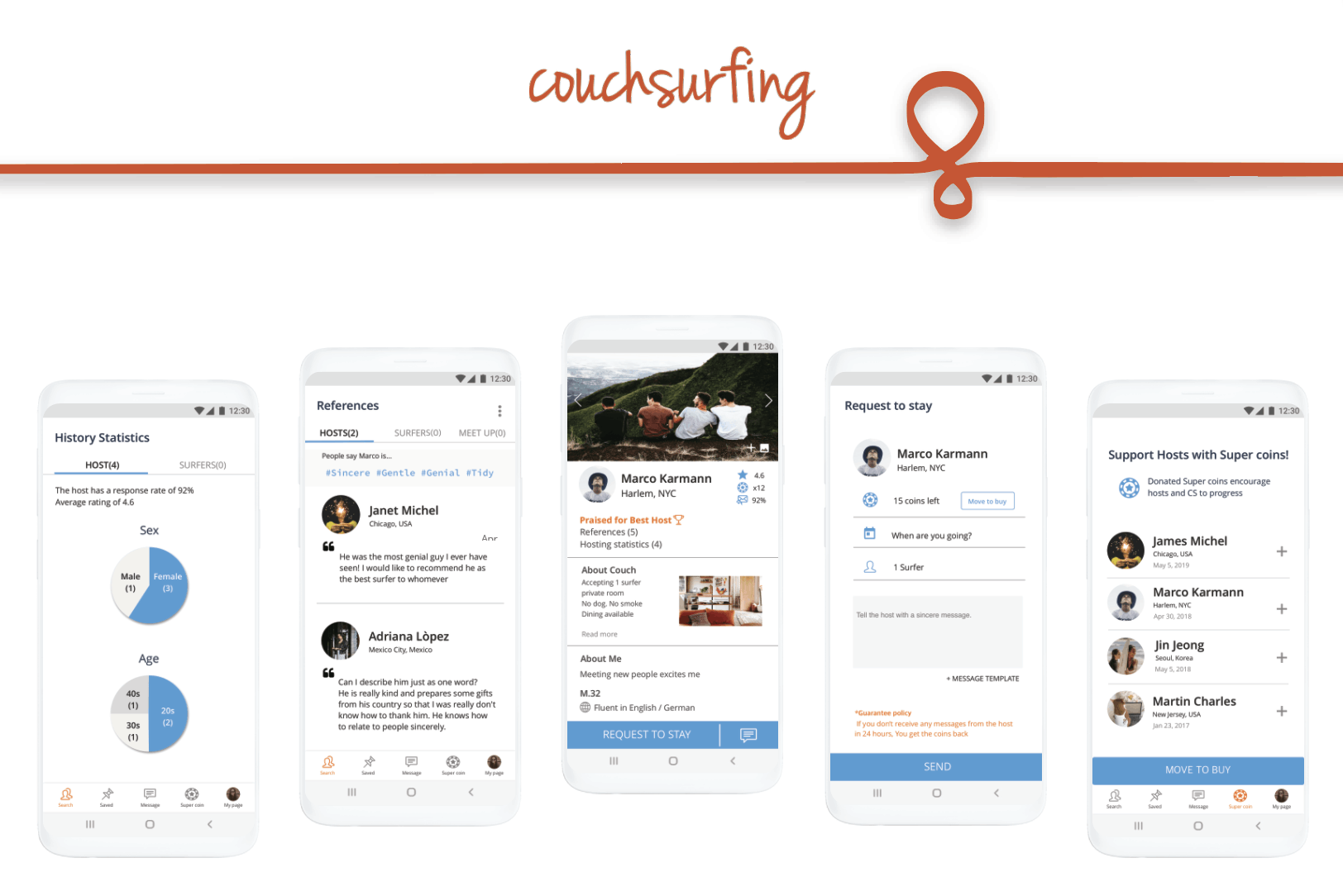 On my Android phone, I went to the Google Play Store and searched for the app. I found it under the name "Couchsurfing Travel App" and simply tapped on the 'Install' button to start downloading and installing the app on my phone. The app requires devices running on Android 5.0 and up.
In addition, I also opted to install the app on my iOS devices. It's under the same name in the Apple App Store and requires iOS 12.0 or later. I clicked on the 'Get' button to download and install the app.
Couchsurfing Verified Membership
As I previously mentioned, Couchsurfing membership was free until last year due to the financial impacts of the health crisis. The only fee earlier members had to pay was when they choose to be a verified member of the service.
With a one-time payment of $60, members could have their profiles verified by the service through a government-issued ID card. Verified members enjoy the privilege of having priority customer support for the site and app, as well as unlimited messaging through the platform.
Because non-verified members can only send 10 messages per week, unlimited messaging comes in useful. If you're moving from one location to another quickly, those ten messages will be devoured quickly if you're chatting with numerous hosts. For safety concerns, some hosts will only accept verified members.
How to Use the Couchsurfing Service
The first, and maybe most significant, step in using Couchsurfing is signing up and creating a profile. I emphasize the importance of profile creation, since having a well-crafted profile will make your life as a surfer easier.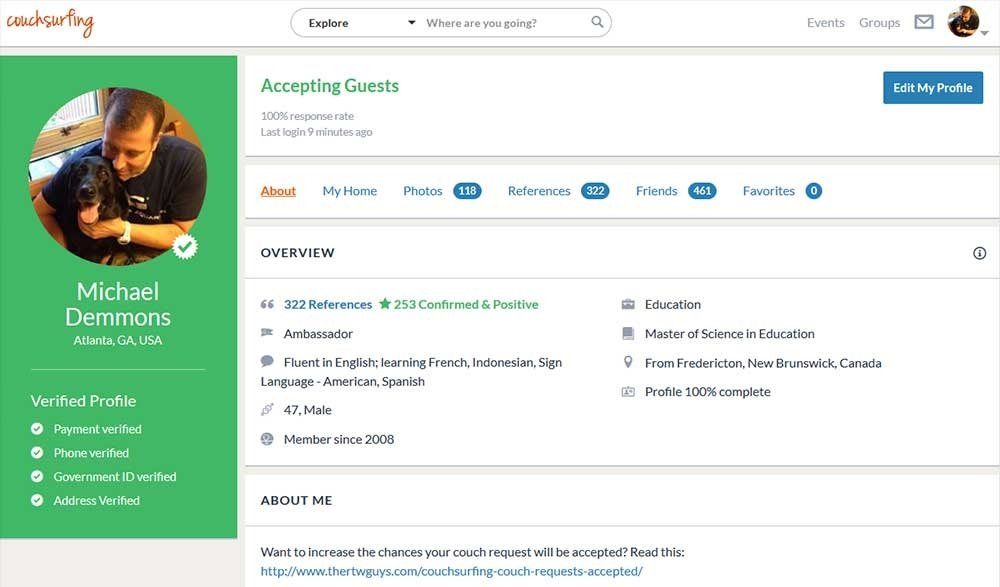 You should fill up your profile as completely as possible. You can sign up using your email or Facebook account, and you will be asked whether you are able to host or not throughout the sign-up process.
If you're currently traveling, it's okay to say 'No' at first but you can always give back to the community by hosting once you're back home.
Your profile must include the things that you like or dislike, including your preferences for hosts. State whether you prefer hosts with families, your own room, or if smoking, religion, or other activities make you uncomfortable. This will help you get the best host match for your travel destinations.
Looking for a Couchsurfing Host
To look for a host, I only need to input my destination and the inclusive dates I will be in that particular place. I will also need to indicate how many people I am with before submitting the query. The app will generate hundreds or even thousands of results so you will need to use the filter options.
Browse the built-in filters for the search results and check the boxes of the things that you want the results to be narrowed down to.
For example, if you want hosts with families, check the corresponding box and it will eliminate all the hosts that don't have families with them. However, don't be too specific because you might miss out on certain hosts who just forgot to include those details.
Using the Couchsurfing App
The mobile app is very user-friendly and interactive. On the home screen, there are five tabs at the bottom of the interface, namely Dashboard, Hangout, Search, Inbox, and Profile tabs. The Dashboard tab is where you will find the events you will attend, upcoming trips, friend requests, and events in the area.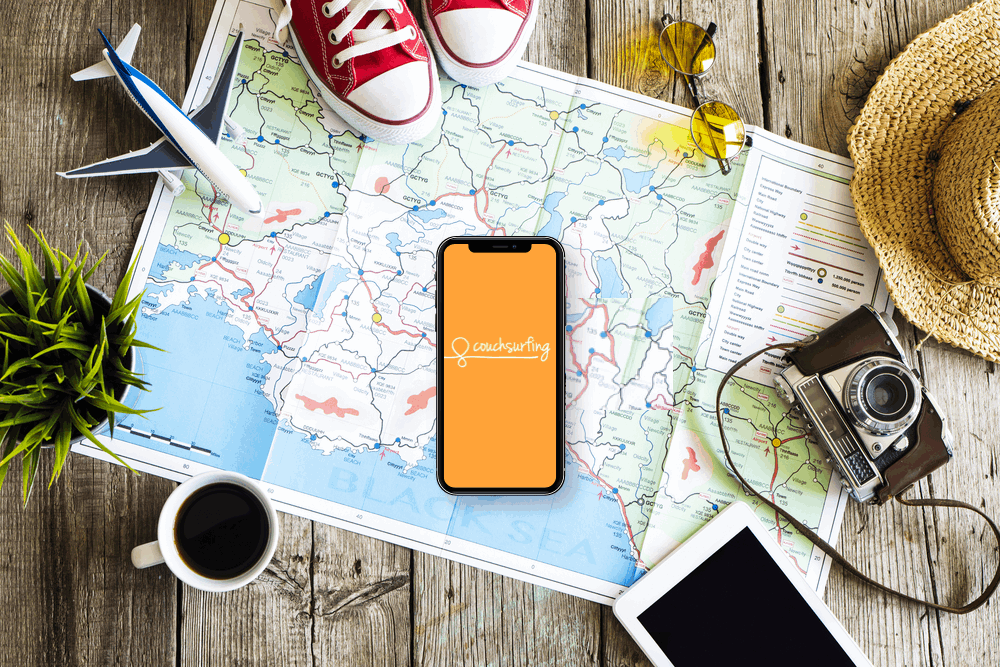 Events refer to activities joined by Couchsurfers, such as meetups at a house or group tours. The Hangouts feature will notify other Couchsurfing users in the area if you list yourself as available to hang out and this will help you connect, make friends or even create your own events.
The Search tab is where you look for hosts in the area or particular members by name.
The Inbox tab is where you will find all the messages you've sent and received. Lastly, the Profile tab is where you can edit and update your personal profile.
Tips for Using Couchsurfing
A complete and detailed profile is essential for getting hosted and finding hosts that match most of your preferences. You'll also get hosted easier if you have positive reviews. Attending events in your local area and making friends with fellow Couchsurfers are great ways to boost your reviews.
When making requests to potential hosts, make sure that you read their profile so you can emphasize things that match you with their preferred surfers. Additionally, requests should be delivered in a polite and personalized way to show potential hosts that you would be a respectful guest.
Solo female travelers could look for women hosts or those with families to avoid unsafe situations. If you're already at the host's place and you feel uncomfortable, don't hesitate to leave but do it in a polite manner.
The Bottom Line
Couchsurfing gives value by helping you make new friends and expose you to diverse cultures around the world. Even by hosting you'll be able to meet so many wonderful people that will expose you to new cultures.
However, it is worth reminding that no app or service is completely safe so make sure that if you're traveling to unfamiliar places and staying with strangers along the way, take all the safety precautions that you can. Safe travels!