Facebook Messenger, developed by Facebook Inc., has gained immense popularity as one of the most widely used messaging apps today.
Initially introduced as a feature within the Facebook platform, Facebook Messenger transitioned into a standalone app for iOS and Android devices in 2011. This move allowed users to access messaging functionalities separately from the main Facebook app.
In April 2020, Facebook introduced Messenger for Desktop, expanding its availability beyond mobile devices to Windows 10 and macOS platforms. This allowed users with these operating systems to conveniently access Facebook Messenger directly from their desktop computers.
Notably, Facebook Messenger stands out among traditional messaging platforms by offering a user-friendly interface and a wide range of features and customization options, enhancing the overall messaging experience for its users.
One of these is the ability to send quick messages to other app users. If Facebook Messenger helps you run your business or connect with friends, this guide on how to send quick messages on the Facebook Messenger app is for you. In the article, we will look at the following topics:
How The Facebook Messenger App Works
How To Download The Facebook Messenger App
How To Send Messages On Facebook Messenger
Quick Messaging On Facebook Messenger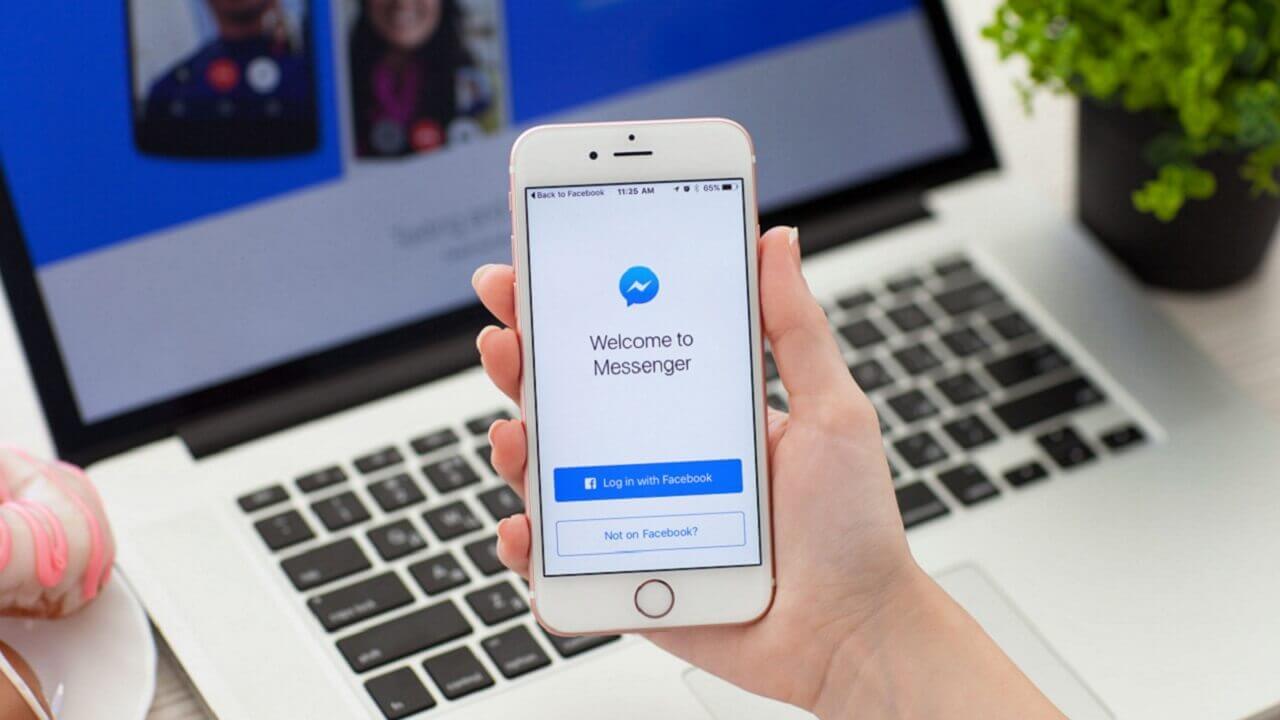 How The Facebook Messenger App Works
I use Facebook Messenger to keep in touch with family and friends and reach out to stores that sell products and services on their Facebook pages. With Facebook Messenger, I can send plain texts, videos, photos, stickers, and even files. The app also allows me to make voice and video calls.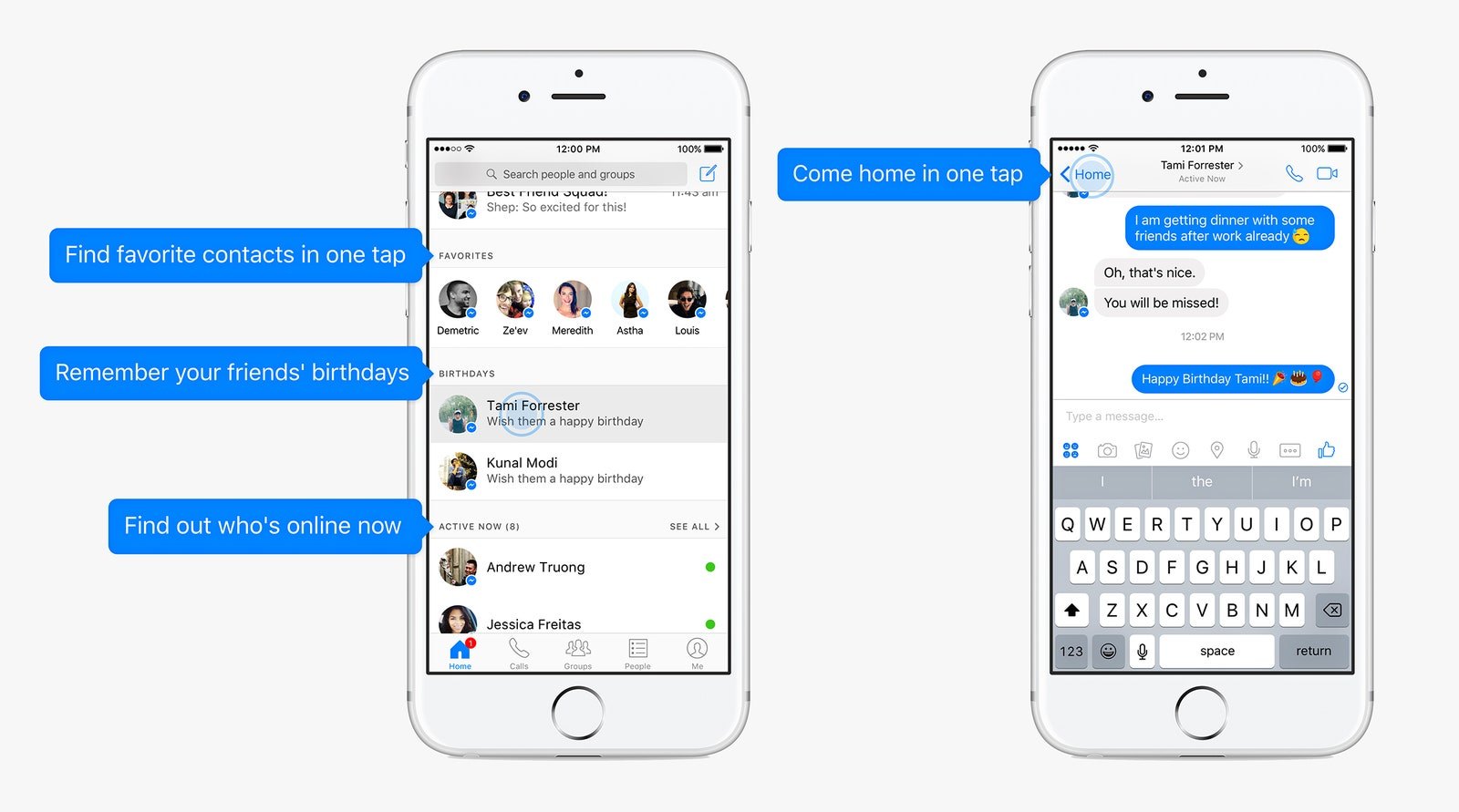 Inside chats with friends, you can react to their messages through an emoji. You just have to tap and hold on a specific message and choose the reaction that you want to make on that particular message.
Facebook Messenger also allows users to run compatible third-party apps inside Messenger, such as GIF generators or movie ticketing services.
Messenger users can also play games inside the app, like Space Invaders, PacMan, EverWing, and Words with Friends Frenzy.
Facebook Messaging Continuous Updates And Improvements
What I particularly like is that the Facebook Messenger app can now be integrated with Instagram Direct. With this cross-app messaging feature, users can access the messages they receive on both apps and find them all in one place.
Facebook Messenger continues to introduce new versions that cater to specific users. For instance, Messenger Kids was launched in December 2017 for persons under 13 years of age, and it has kid-friendly features that will give parents peace of mind. Messenger Kids features games, augmented reality filters and lenses, and educational content.
In April 2020, Messenger Rooms was launched to allow up to 50 Facebook users to join a video chat. It functions like Zoom, and even those that do not have a Facebook account can join. When you are in a "room," you can control who can see and participate and block people from the call or lock a room if it is exclusive to a group of people.
How To Download The Facebook Messenger App
The option to create a Messenger account without a Facebook account provides a convenient solution for individuals who solely desire the messaging feature without being actively engaged on social media.
This is particularly useful for those who want to connect with others through messaging but prefer not to have a presence on traditional social media platforms.
By downloading the Facebook Messenger app and entering their phone number, users can establish a Messenger account independently of a Facebook account, enabling them to communicate with others using the messaging service.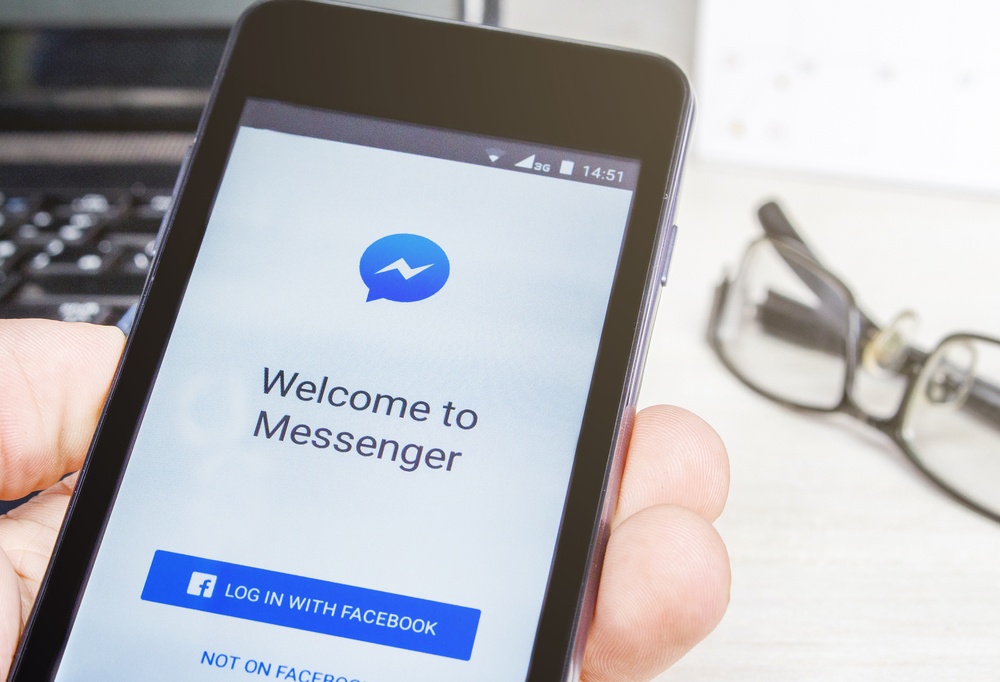 If you wish to download the Facebook Messenger app, it is readily available for both iPhone and Android devices. For computer users, accessing Messenger can be done through the official Messenger website.
It's important to note that downloading and installing the Messenger app on your phone is free of charge, allowing you to enjoy its messaging capabilities without any cost involved.
To download Messenger on your iOS device, follow these steps:
Open the App Store.
Tap the "Search" tab at the bottom of the screen.
Enter "Messenger" in the search bar.
Tap "Get" next to the Messenger icon when the results appear.
After downloading, the app will be launched, and you can find its icon on one of your Home screens.
You may be prompted to log in once the Messenger app has been launched. But you can use a fast log-in if you already have Facebook installed on your phone. When downloading the app, remember that you may need a wireless network, and you may be asked to enter your Apple ID password.
Downloading Messenger On Google Play
For Android users, follow these steps to download Messenger:
Open the Google Play Store on your Android device.
Search for "Messenger" using the search bar.
From the search results, select the Messenger app developed by "Facebook."
Tap on the "Install" button.
Before proceeding, review the required permissions listed on the screen.
Tap "Accept" to begin the installation process.
When logging into Messenger, you have the option to use your Facebook account. In some cases, you might be prompted to enter your Facebook password before proceeding with the app download.
Additionally, there is an option to include your phone number for easier friend discovery. If you prefer to skip this step, simply tap "Not Now."
Furthermore, Messenger allows you to upload your phone contacts, enabling automatic addition of contacts who have a Messenger account to your profile.
Whenever you add a new number to your phone's contacts and that number is associated with a Messenger account, it will be automatically included in your Messenger friends list. This feature simplifies the process of connecting with your existing contacts on Messenger.
How To Send Messages On Facebook Messenger
The Facebook Messenger app offers a more user-friendly experience compared to its website counterpart. On the app's home screen, you can conveniently access your messages and favorite threads.
Additionally, a navigation bar located at the bottom of the screen provides quick access to essential functions that you frequently use. This streamlined interface enhances the ease of managing your conversations and utilizing Messenger's features.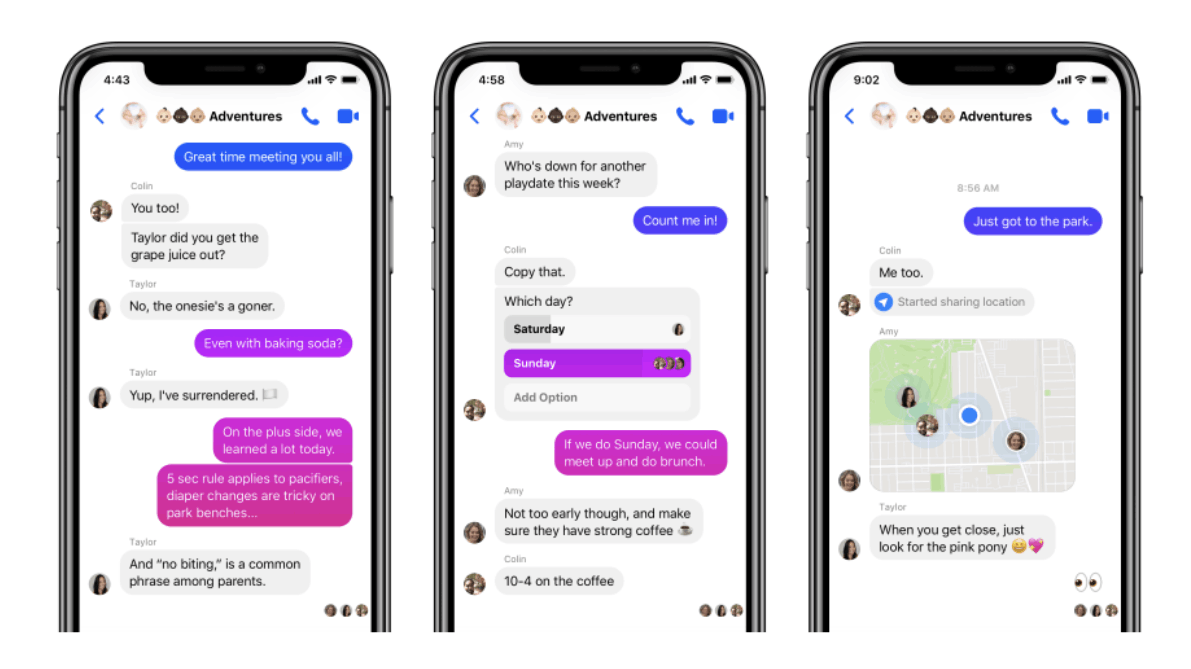 The Home screen displays the messages of your friends and family and all the functions that you need to send a message to another user. You can start a thread, send stickers, take photos and videos and receive them as well. The Call screen allows you to the dial numbers in your contact list, and you can see your call log history.
I can categorize my contacts on the Group screen, and the categories could be friends, family, work, or social events. Meanwhile, the People screen allows you to search for a specific person in your contact list and see who has the Messenger app. This is also where you send invites to others to install the application or connect with other users.
The Me screen allows you to view your profile information, including your contact number and Messenger link. You can also scan QR codes to add other users to your contact list.
Inside Messenger's Chatbox
Inside the chatbox of Messenger is where you can enter your text. If you want to make an audio call, you just have to tap the phone icon in the top right corner of the screen. If you're going to make a video call, you can tap the video icon.
I love sending photos to friends and family, and the picture icon inside the chatbox makes the process easier for me. I just tap it, and the photos from my gallery will appear. I will tap the photo or photos I want to send and then tap the send button.
The voice message button in Facebook Messenger is a beloved feature due to its convenience, especially in busy situations.
For instance, when engaged in activities like cooking where holding the phone is difficult, you can simply tap the microphone icon, record your message by speaking, and then send it with a single tap.
This feature allows you to send voice messages of up to one minute in length, enabling efficient communication without the need for typing.
Quick Messaging On Facebook Messenger
I noticed that Facebook Messenger's upgrades are all about making messaging easier not just for a regular user like me but also for businesses. For instance, a quick reply is a feature that displays suggested answers to respond to messages.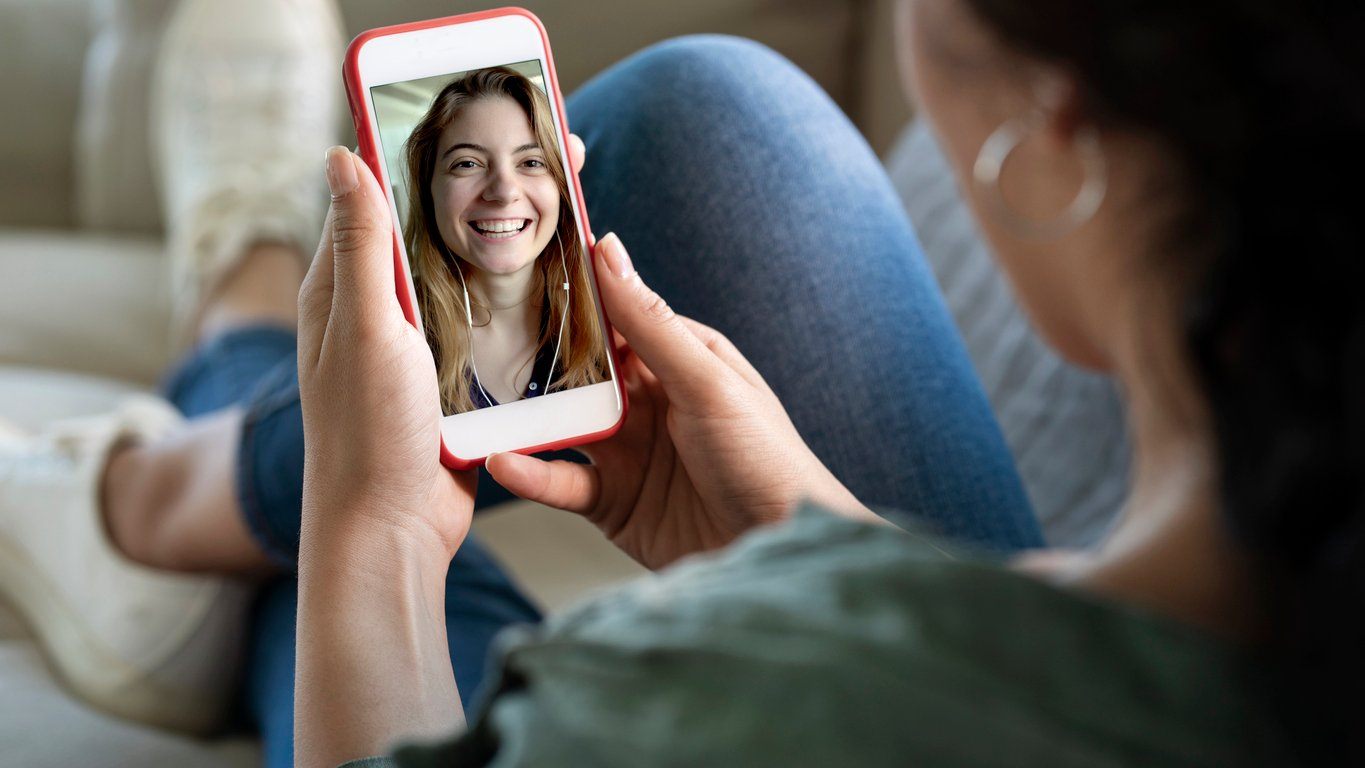 Your quick replies reflect the data associated with your Facebook account or canned responses made by businesses to help you respond faster.
Businesses with Facebook Pages can set up an auto-reply on Facebook Messenger, so they can respond quickly to customers who expect fast service.
If you find yourself in a meeting, on a phone call, or occupied with other tasks, you can utilize the auto-reply feature in Facebook Messenger to let people know that you are currently unavailable.
This feature allows you to set up an automated response that informs others of your temporary unavailability and provides them with a brief message or alternative contact information.
It's a convenient way to manage communication and ensure that people are aware of your limited availability during specific times.
Instant Replies To Messages
By enabling Instant Replies on your Facebook Page, you can create pre-set messages that will automatically be sent as the initial response to new customers who message your Page.
To activate this feature, access the Settings at the top of your Page, select Messaging from the left column, and choose Yes under the option "Send Instant Replies to anyone who messages the page."
If you wish to customize your automatic reply, simply click on the "Change" button, edit the message according to your preferences, and save the changes. This feature proves particularly useful in managing unwanted messages that may end up in your inbox, ensuring prompt and consistent communication with your audience.
Facebook Messenger can filter spam by categorizing them as messages that do not come from your contacts. It could go to the other inbox or become a message request.
Conclusion
Facebook Messenger is an easy-to-use app with cool settings that allow its users to communicate quickly and smoothly.
With its instant messaging functions and simplified interface, Facebook Messenger can perform basic communication tasks and features that can be enjoyed by anyone who wants to connect with their friends and have fun.