Due to the global health crisis, face-to-face meetings have become a thing of the past and video conferencing is now the norm among businesses and employees when conducting meetings.
With a huge number of people working remotely, coordination and communication have never been more important in ensuring that businesses run smoothly.
I usually use Zoom and Skype for meetings, but I recently got to try out Cisco's Webex Meetings app and I can say that it is the best tool for business online meetings, as it has so many features. If you want to learn more about this app, keep reading.
About the Cisco Webex Meetings App
How to Download the Cisco Webex Meetings App
Notable Features
Calling and Messaging Features
How to Use the Cisco Webex Meetings App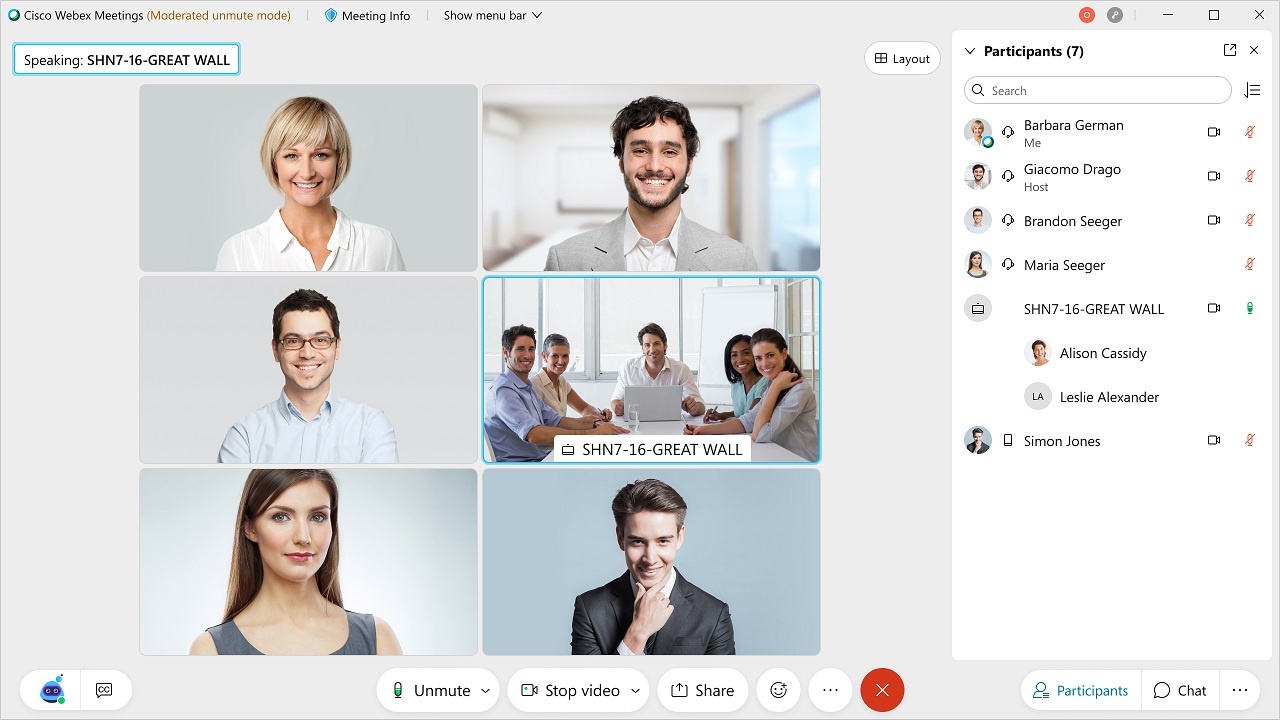 About the Cisco Webex Meetings App
The Webex Meetings app is a software solution offered by American company Cisco Webex alongside its other products, including Webex Teams, Training Center, Event Center, and Support Center. It is also part of the collaboration portfolio of products from Cisco Systems.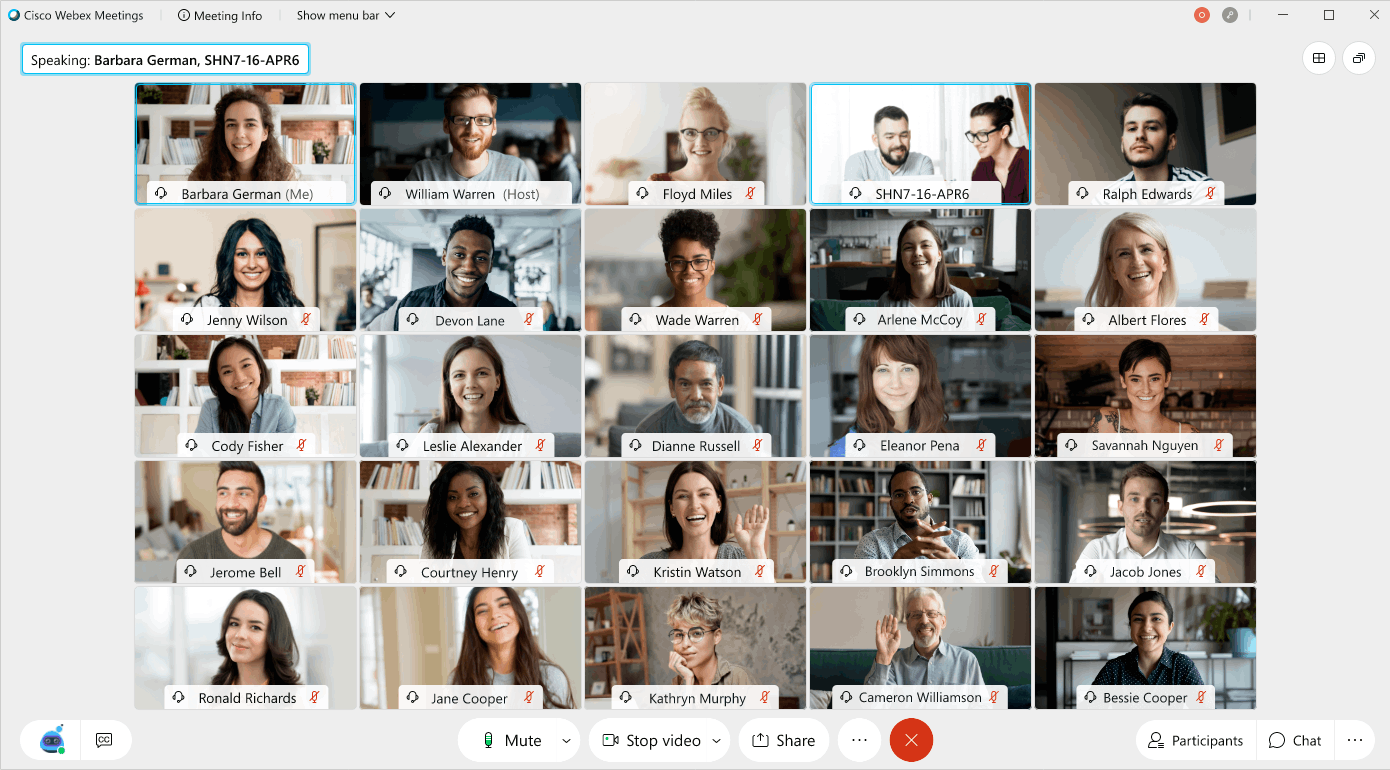 The promise of Webex Meetings is to deliver a real-time virtual meeting place that is globally available, secure, and bandwidth-optimized to minimize delays and provide a pleasant experience to users.
The app offers personalized screen designs and attendees may join meetings through several methods, including VoIP, via a call by the meeting host, and through a direct dial-in number.
To make sure that meeting attendees are on the same page, the Webex Meetings app allows screen or application sharing, presentations via Microsoft PowerPoint, and even virtual collaboration using a digital whiteboard.
Brief History of Cisco Webex
The Milpitas, the California-based company, which specializes in developing and selling web conferencing and video conferencing software applications, was founded in 1995 as WebEx by Subrah Iyar and Min Zhu.
WebEx partnered with online service provider AOL to create AIM Pro, a business version of AOL's instant messaging software that integrated WebEx's conferencing tools. In 2007, multinational tech firm Cisco Systems took over the company and renamed it Cisco Webex.
Cisco released an evolved version of Webex called Project Squared in 2014, then rebranded to Cisco Spark in 2015. In April 2018, Cisco Spark was integrated into Cisco Webex and all Spark products were rebranded to Webex, including the Spark Board and Spark Room Kit, now Webex Board and Webex Room Kit.
How to Download the Cisco Webex Meetings App
Both Android and iOS users can get the Cisco Webex Meetings app and use it. Aside from the app, you can also utilize the service through a browser or a video device like Apple TV. You can get the app for free, but you can also pay for a monthly service.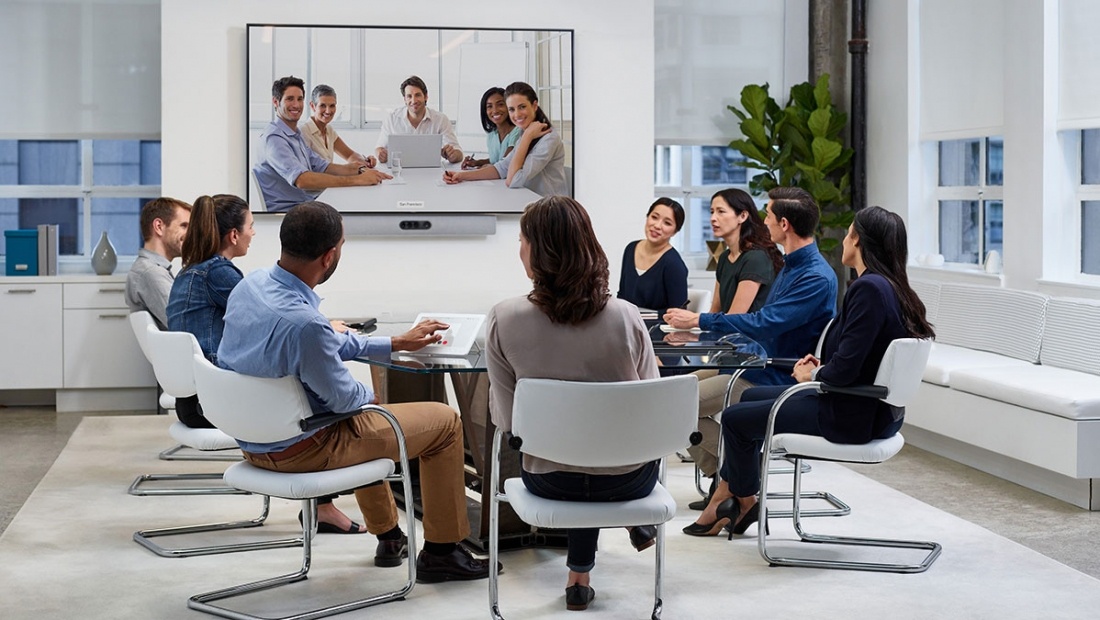 Apple mobile device users may find the iOS version of the app on the App Store under the video conferencing category.
Tap on 'Get' to start the download and installation process, ensuring that you have iOS 11.0 or later for iPhone and iTouch, and iPadOS 11.0 for iPads. It currently has a rating of 4.3 stars based on more than 240,000 reviews.
Android users may also be able to find it in the business section of the Google Play Store. Press the "Install" button to get the app downloaded and set up on devices with Android 6.0 or later. Based on 1.4 million reviews, the Android game has a score of 4.2 stars.
Subscription Plans and Costs
The Cisco Webex has four types of plans, namely Free, Starter, Business, and Enterprise. Free plan users' access to Webex Meetings is limited to one host and call sessions are restricted to a maximum of 50 minutes. Additionally, they can only use a few of the app's features.
The Starter plan costs $14.95 per host monthly but can go down to $13.50 per host if an annual subscription is purchased. Starter plan users can have up to 50 hosts while the Business plan, which costs $29.95 per host monthly or $26.95 per month for the annual subscription, can have up to 100 hosts.
Anything beyond 100 hosts will fall under the Enterprise plan, whose cost is customized depending on the need of a company. All the paid plan users can have meetings of up to 24 hours and will have access to all core features of the app.
Notable Features
While the Webex Meetings app may not be as popular as Zoom and Skype, I love its numerous features. I'm currently using the 30-day free trial so I'm able to access them. Of course, as a video conferencing app, the most important features of the app are its in-meeting features.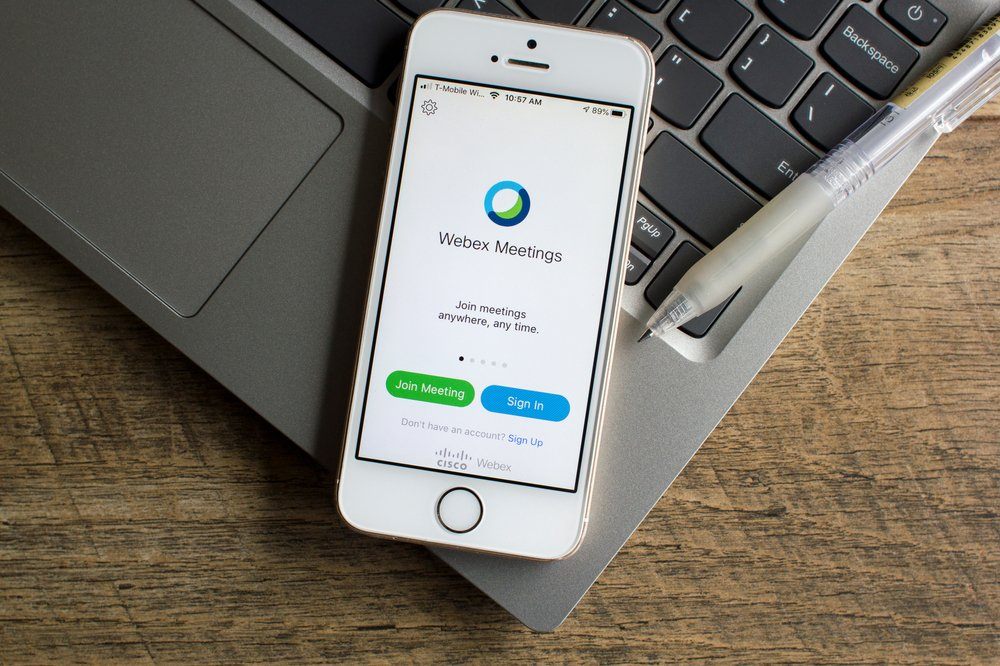 Aside from the personalized screen designs and the high-definition (HD) video and audio, there are other in-meeting features that I really enjoy.
Some of these include the ability to move or resize the video panels onscreen, the option to create breakout rooms for smaller group discussions, and the customization or blurring of existing backgrounds.
Tool Integration
Another important feature of the Webex Meetings app is the integration of various tools that are useful when conducting meetings.
Screen sharing, tools like Microsoft Office, and collaborative software are some of the things that are handy when trying to conduct a presentation or an interactive discussion.
Calling and Messaging Features
While the app is designed primarily for video conferencing and virtual meetings, I was also really impressed by its messaging and calling features.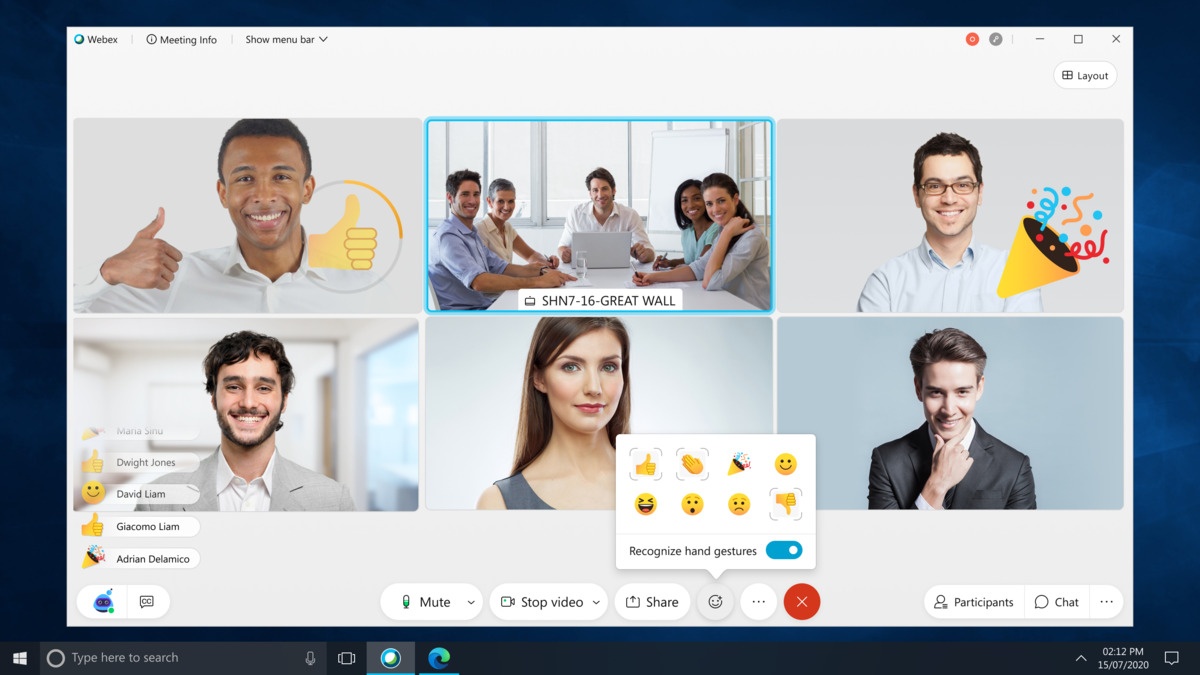 As a member, I was given a phone number that I could use on any device to make and receive calls. I can also use the number I already have, make a new one, or even give different numbers to different people at my company.
I also saw advanced options, like call transfers, forwarding, and line sharing.
It also has a voicemail service with a visual display, allowing me to see if there are any messages waiting to be opened.
Easy Messaging on the Cisco Webex Meetings App
Messaging on the app can be done one-to-one or in groups.
Regardless if I'm in an ongoing meeting or not, I can easily send a message to anyone using the app.
Like social messaging apps, it also has emojis, GIFs, and the ability to edit and remove sent messages. I was also able to share files via messaging.
How to Use the Cisco Webex Meetings App
I've discussed what the app is about and its notable features above so now it's time to give you an overview of how to navigate and use the Cisco Webex Meetings app. After downloading and installing the app, setting up an account, and choosing a subscription, head over to the home screen.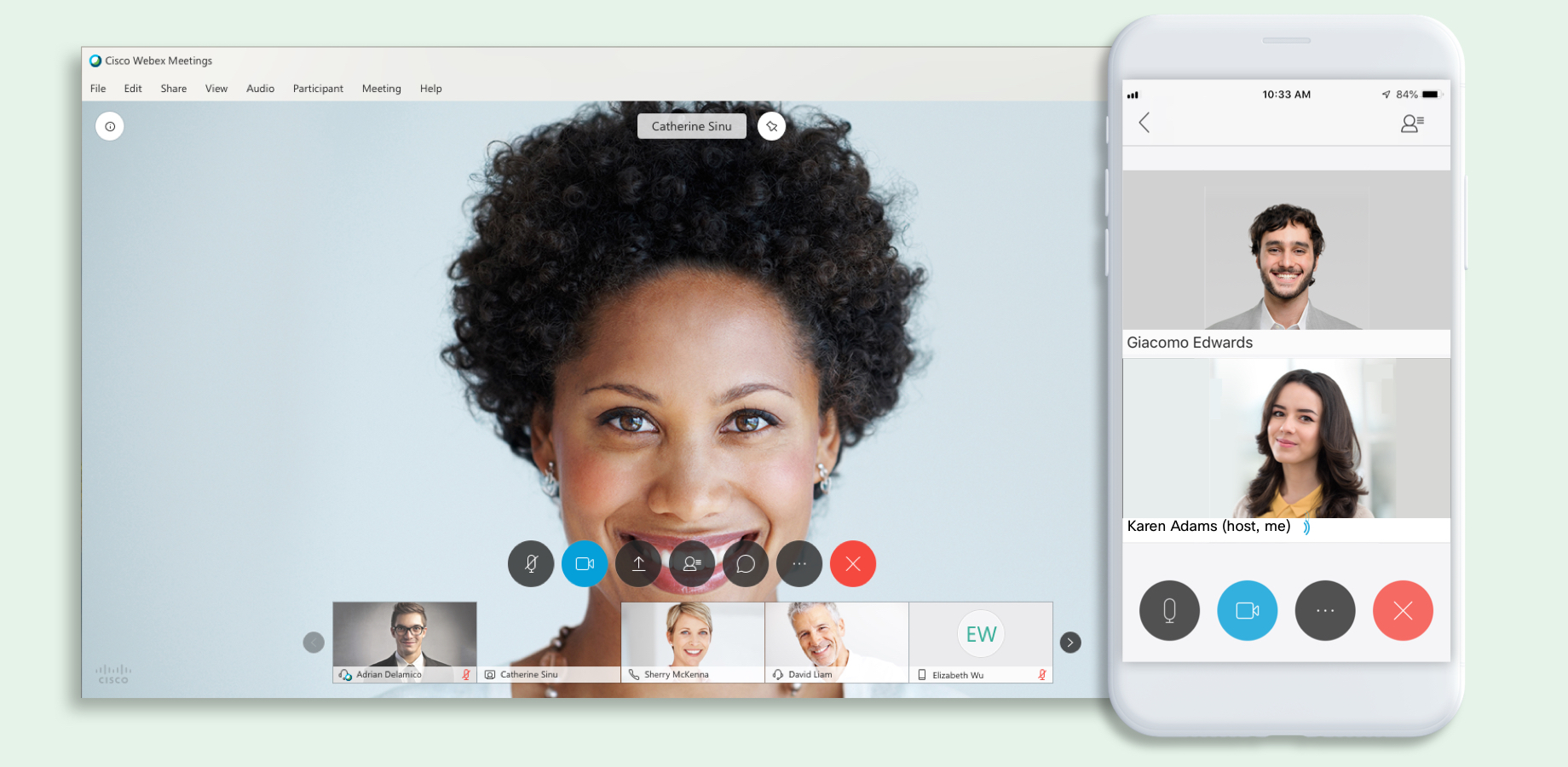 Swiping right from the home screen takes you to My Meetings, which shows you your upcoming meetings. Swiping left takes you to the tapes page, where you can listen to tapes of past meetings.
To set up a meeting, go back to the My Meetings page and click on the plus button in the top right corner of the screen. There, you can type in the email addresses or usernames of the people you want to invite, name the meeting, and set a password for the room.
To set the date of the meeting, click on the date field and it will open a calendar window where you can click on the date of your choice. The duration of the meeting can also be adjusted here.
Joining a Meeting on the Webex Meetings App
To join a meeting, click the Join Meeting button on the home screen. This will take you to a page where you can enter the URL, meeting number, or username of the speaker. When I was asked to attend a meeting, I got an email with the URL of the meeting.
I also learned that if I'm having trouble copying the URL, I can scan it by clicking the ellipses button on the home screen and selecting 'Scan'.
A scanner tool will appear and I can simply hover the URL and it will automatically input the address once it's read by the scanner.
Conclusion
Overall, I'm happy with my experience using the Cisco Webex Meetings app. As a Zoom and Skype user, I would say that this app offers more for businesses and professionals when it comes to features and functionalities. I'd still prefer using Zoom or Skype for talking with friends or for informal meetings but I think I'd want to use the Webex Meetings app more for business and formal video conferences.
As a current user of the free trial, I am actually considering getting a subscription once the trial expires because I was really impressed with all that Webex Meetings has to offer. If you feel the same way after reading this article, why not download the app now and give it a try for your next meeting?