Today, writing is no longer confined to using a pen and paper or sitting at a computer. Even Microsoft Word, a long-standing word processing software, recognizes the importance of mobility and now allows you to access its services at your fingertips anytime, anywhere.
While there is a vast landscape of writing apps now, the Word app competes in the market by upgrading its features and retaining all-time favorites.
To busy individuals who want to keep up with the times but do not want to compromise comfort and familiarity, the Word app is your perfect writing buddy. Whether you are handling your company's communications or maintaining a blog, here are the ways the app can get your work done.
About the Microsoft Word App
How to Download the Word App
Features of the Word App
How to Write and Edit Documents on the Word App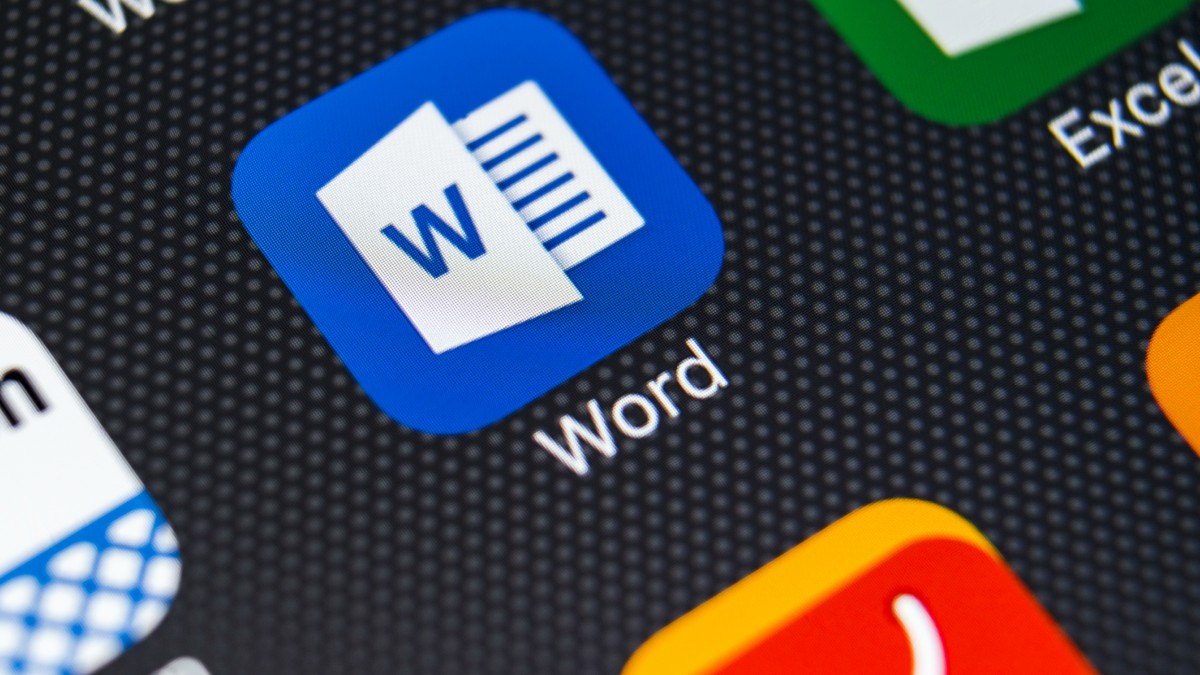 About the Microsoft Word App
Word, created by Microsoft, is one of the most widely used word processors out there. This computer program will digitize your writing when it has been installed. With the release of the Microsoft Word app, anyone with a smartphone can gain access to the program's features.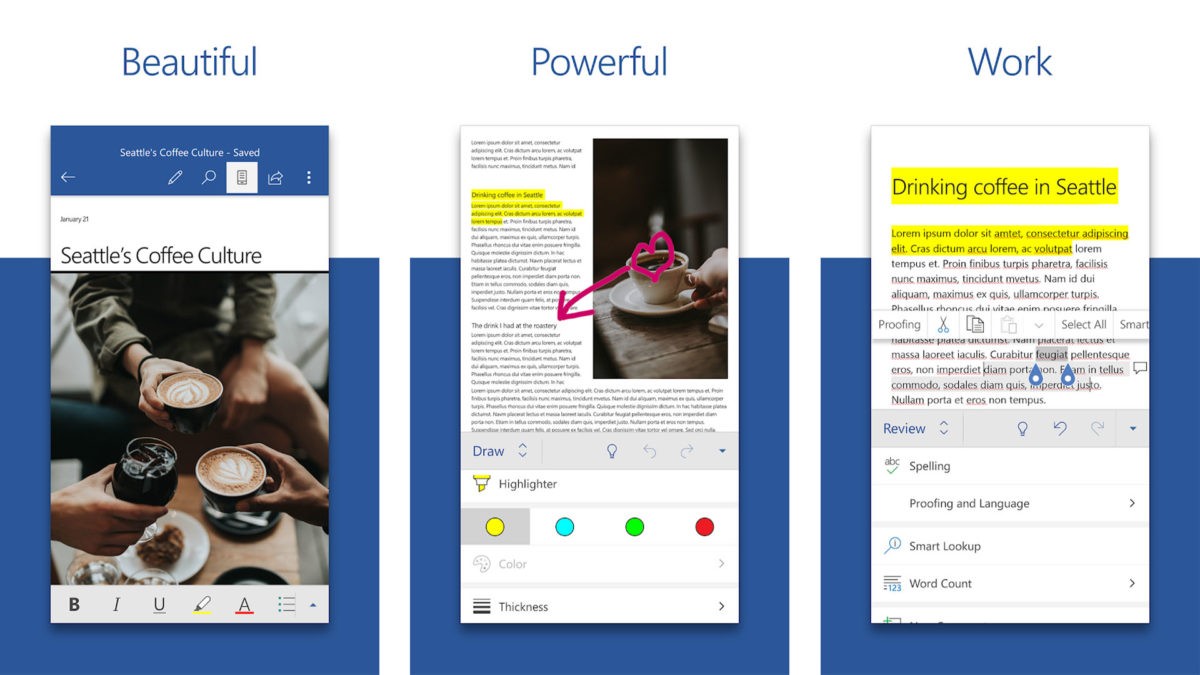 To launch Word for the first time, simply tap its icon in the app drawer. You can use the same Microsoft Account you use for Office 365 to login in.
The Word program allows me to create and modify documents. It allows you to do things like bold, italicize, and change the color of text, among other edits. Attached Microsoft Office files can be sent, viewed, and edited with ease with this program.
The Word app is so handy that even if I need to write while traveling or resting in between activities outside, I can open the app right away. Equipped with formatting selections and templates, the app allows users to produce text documents, blogs, resumes, and scripts.
Syncing of Files
With Word, accessing files saved on your computer from your iPhone, iPad, Android device, or Windows device is possible. Simply upload your files to OneDrive, Dropbox, or a team site or email them to yourself. Then, open them on your smartphone.
In terms of transferring files, the Word app is flexible. If you have an SD card inserted into your device, then you can read and write files to the SD card from Office. If you will save a file to your SD card, just tap Save or Save as and select Documents (SD Card).
How to Download the Word App
To experience the benefits of using the Word app, all you need is your smartphone with 1 GB RAM or above. The Word app is available to iPhone and Android phone users.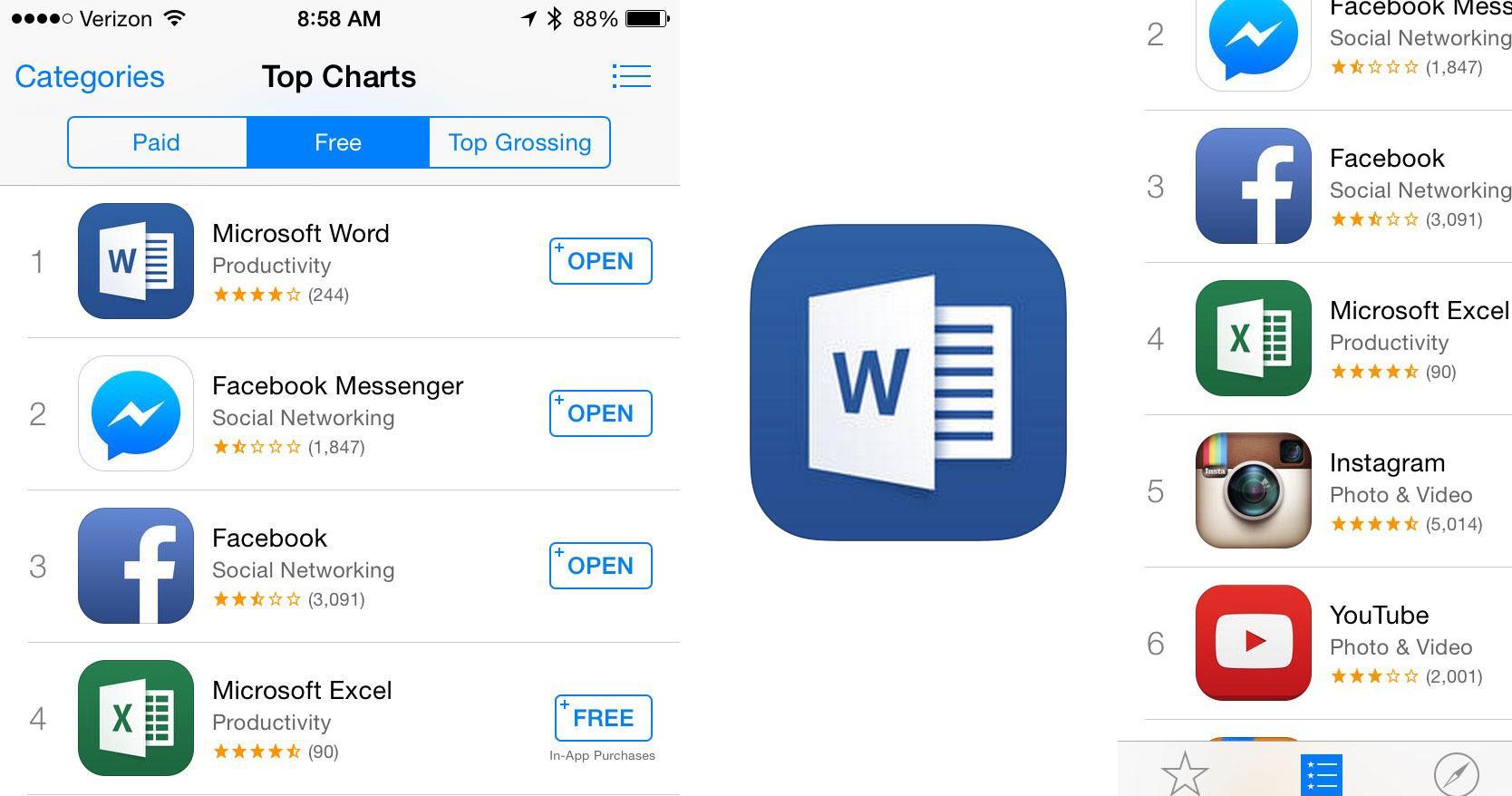 To install the Word app on your iPhone, go to the App Store and look for "Microsoft Word." Make sure that "Microsoft Corporation" comes with the app's name. When you see it on the results, tap the "Get" button.
Find "Microsoft Word" on the Google Play Store if you're using an Android device. Find the app's name and tap it to open it. Finally, run the app by selecting "Install" from the menu.
Free Microsoft accounts allow users to sign in on devices with displays smaller than 10.1 inches. With a Microsoft 365 subscription, though, you can get the most out of your tablet, phone, PC, and Mac.
Microsoft 365 subscriptions
Your Google Play Store account will be charged for the Microsoft 365 subscription if you want to use it from within the app. Unless auto-renew is turned off at least 24 hours before the end of the current subscription period, your subscription will be automatically renewed for the same period.
You can take a one-month free trial of Microsoft 365 to see if it matches your needs. Microsoft's suite, which includes Word, PowerPoint, Excel, Outlook, OneDrive, Microsoft Teams, and SharePoint usually costs $150 for a one-time download or ranges from $70 to $100 every year for subscription service access across multiple devices and multiple users.
Note that if you're a student or a teacher with a school email address, you may get unlimited access to Office 365 for free through Microsoft. However, if your school is not yet verified, it may take a month to process your eligibility. Recent graduates can enjoy Office 365 Personal for $12 for 12 months as long as they still have a valid school email address.
Features of the Word App
If you're ready to use the Word app, let's discuss its features in detail. From long-form writing projects to special invitations, the documents you can create on the app are both editable and shareable. The app comes with a correction tool that can help you spot errors and accept corrections.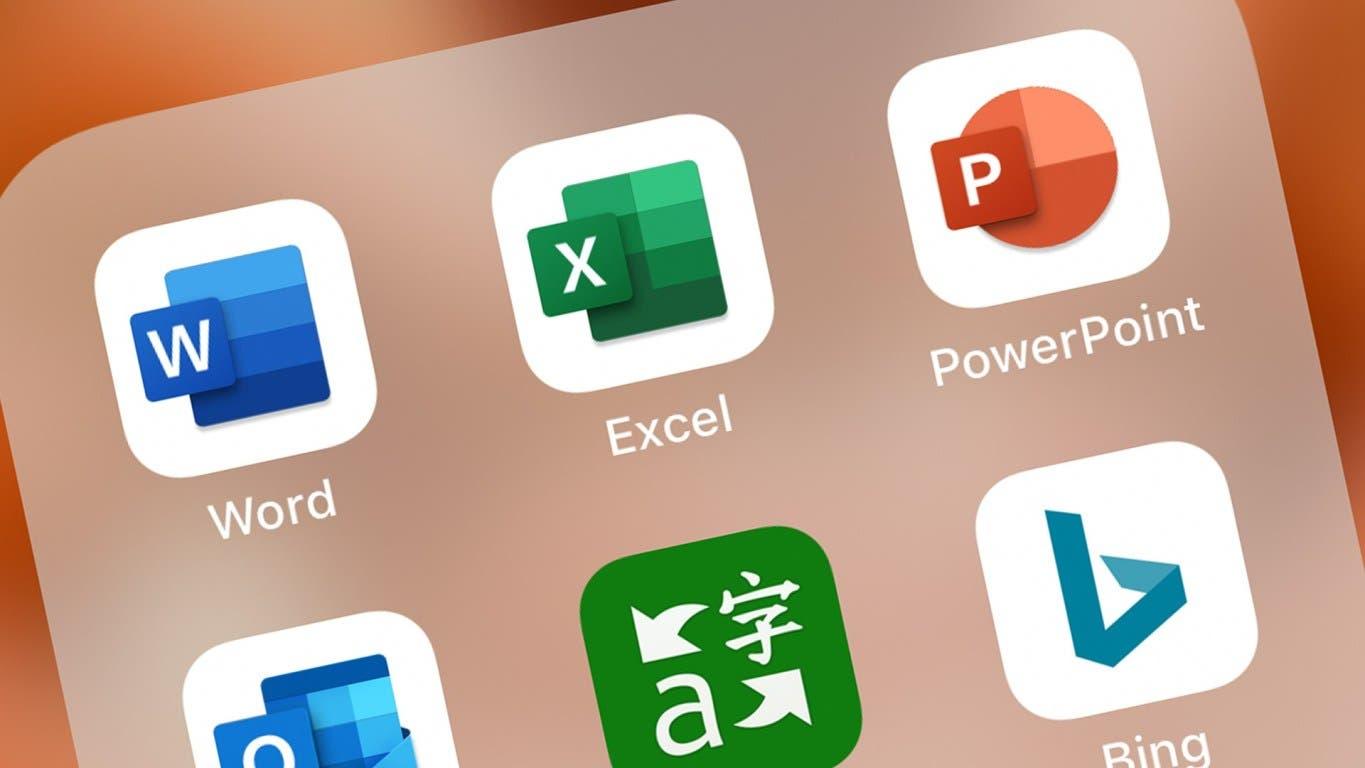 The standard functions of the Word app include the creation of documents, editing them with different layout and formatting options, and generating templates for various types of documents. Using the Reading View feature, users can read letters, documents, scripts, and PDFs on their devices.
You can also save documents as PDFs after editing and sharing the PDF file. Moreover, the app's touch keyboard features built-in special characters and symbols that you can use as you create documents. Just press and hold the key until the characters appear. Then, press the symbol you want to insert into your document.
Changing the orientation of your document is also possible on the Word app. If you're using an iPhone or Android phone, simply the Edit icon, tap Home and then tap the Layout tab where you can choose between Portrait and Landscape. However, there are parts or pages of your documents that can't be configured because that capability is only available to Microsoft 365 subscribers.
Collaboration and Sharing Functions
One of the best features of the Word app is the ability to collaborate with a team on the same document. You can write comments inside your document and keep your colleagues updated with the changes in the text, formatting, and layout. Everyone can access the editor version history to review earlier drafts as you edit the document.
With just a few clicks, Word app users can share files. You can save one to the cloud and then send a link to others so they can view or edit it. With this, anyone can edit the content at any time and share the latest version.
If you're not comfortable sharing the link, you can directly copy files into the body of an email message or attach them to your email.
How to Write and Edit Documents on the Word App
Writing my documents on the Word app is easy and straightforward. To do this, tap the New button in the upper corner of the app. The icon looks like a document with a plus sign.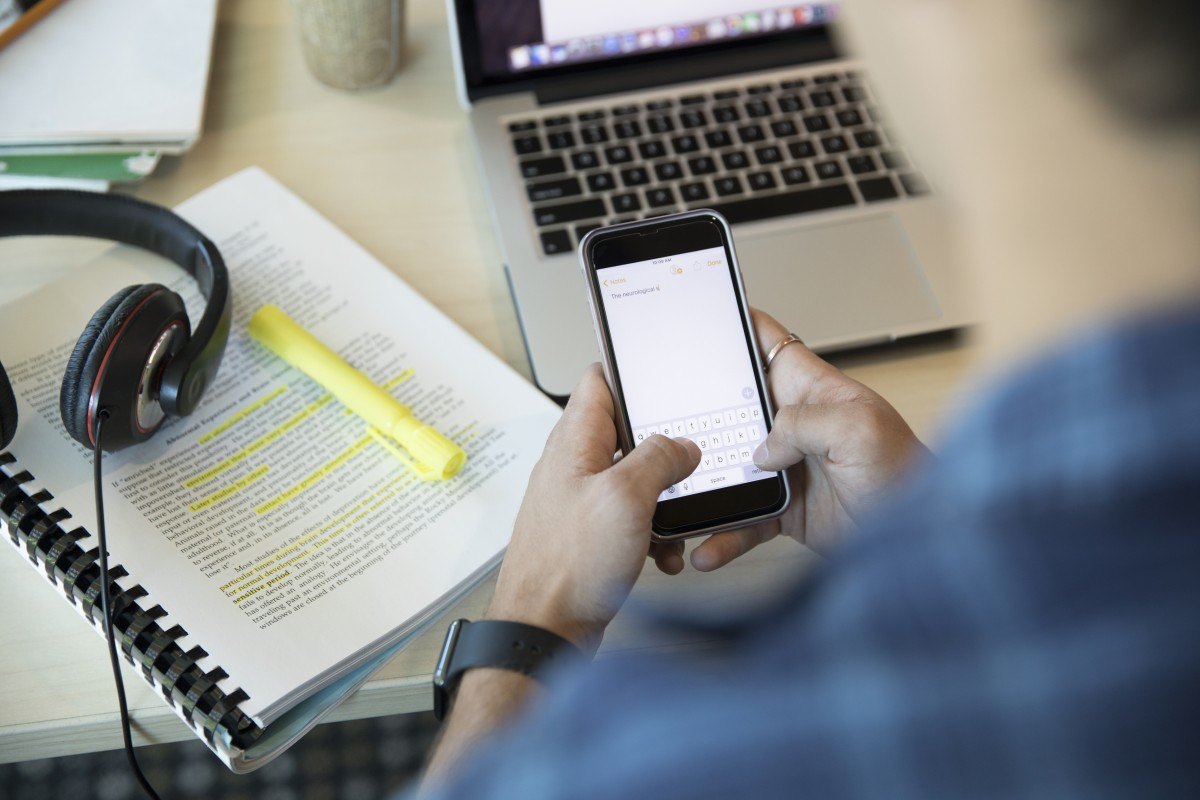 Then, select a Word document to open a blank one. You can also choose from the three templates, namely Report, Agenda, and Outline. To edit a document, head to the second tab and look for the icon with a folder.
I choose between OneDrive and Dropbox as the source of my file. Then, I tap the file I want to edit. To edit it right away, one has to download it first and then open it from a Downloads app or a file browser app.
To customize the format of your document, double-tap on a set of words to highlight them. Then, hit the paintbrush tool so the formatting menu appears. With its buttons, you can change font colors, font sizes, and decoration options, such as italics, bold, strikethrough, and underline.
Word App Tricks
Here are some bonus tips for you so you can maximize your use of the Word app. I like that aside from Dropbox and OneDrive, the other apps that the Word app is compatible with are social media platforms like Facebook and Twitter and the messaging channel Whatsapp.
When I don't have an internet connection, some of the Word app's features are still accessible offline, including creating a file, opening a file, and saving a file. Note that when online, autosave saves your changes until you're done. If that function turns off, any pending changes will still sync when you get a connection again.
Another great feature that is available on Word's mobile version is the ability to add a signature line to documents. To make this happen, I use the underline key or a single-cell table. You can also place a graphic of an actual signature, but you can't add a digital signature line to Word or Excel files from your phone without an add-in.
Conclusion
The Word app makes writing less hassle for you with its editing tools, clean interface, and accessibility.
It helps optimize how you write documents day to day, boost your productivity, and inspire you to work smarter.