Sometimes, I struggle with deciding what to cook and how to make it unique. Occasionally, I prefer to pre-cook my meals in advance, particularly when I anticipate a hectic week.
Cooking meals can be a difficult task, particularly if you lack experience in the kitchen. There are many cooking apps available for download that have helped me discover various recipes, techniques, and ways to prepare meals.
Some of the best cooking apps that I'm about to share offer the best ways to prepare meals that are both healthy and affordable. Learn more about the apps here and then check them out for yourself!
Allrecipes Dinner Spinner
Cookpad
Forks Plant-Based Recipes
BigOven
ChefTap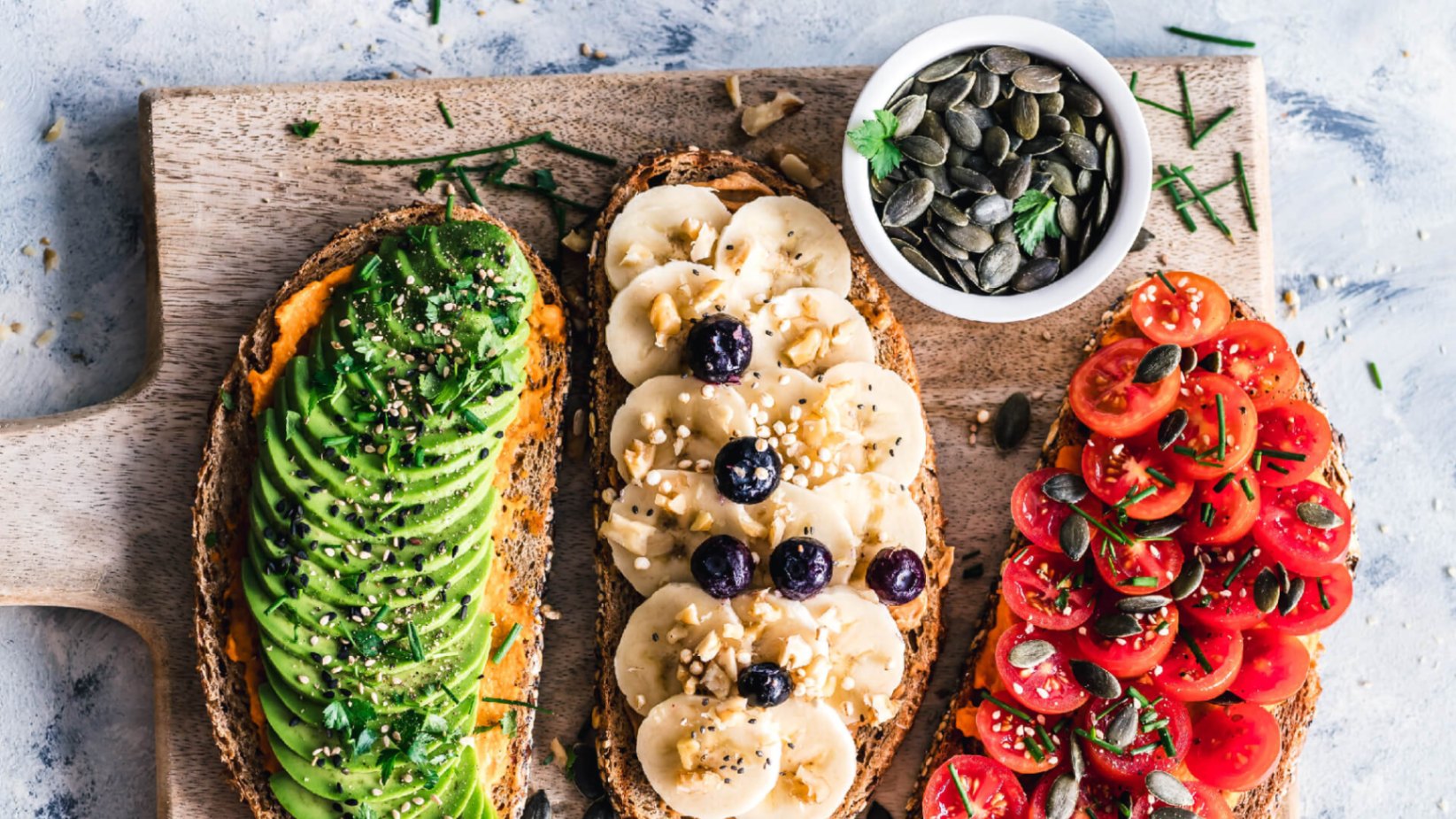 Allrecipes Dinner Spinner
Allrecipes Dinner Spinner is probably the most popular of all the cooking apps featured on this list. The app is not only focused on helping me cook good food but it also helps me connect to a worldwide community of home cooks that play a part in creating recipes for each meal.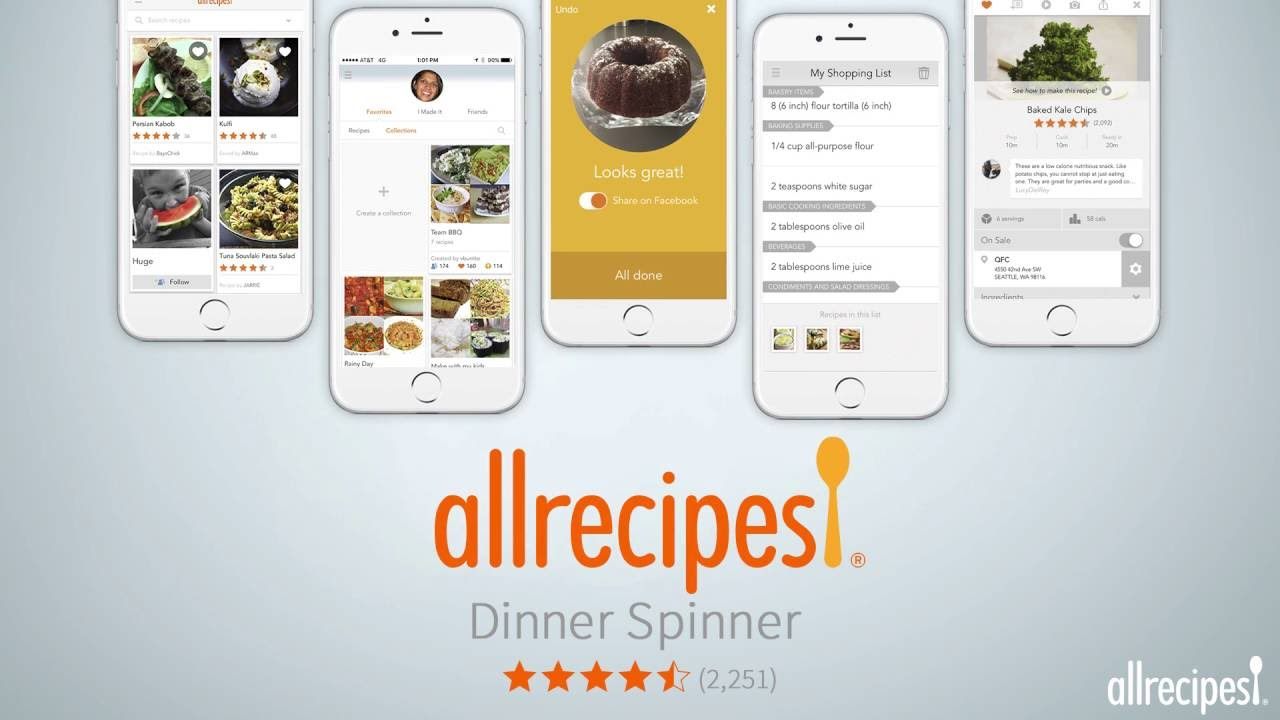 I get to share my thoughts on a meal that I have made with the rest of the world and get feedback from the top home cooks. This cooking app allows me to save a recipe that I want to do for later so I can easily find it once I've done my grocery shopping for ingredients.
This means I have easy access to the recipe at any time I want and any place especially when I am out at the grocery store. I also get to check out promos, suggestions, and sales happening at nearby stores so I always get the most affordable ingredients.
Speaking of ingredients, I also get to add all the ingredients from a specific recipe into my shopping list so I don't have to copy them into a notepad or open up each recipe within the app while shopping for the ingredients. Download the app from the Google Play Store or the Apple App Store.
Dinner Spinner features more than 1,000 recipe videos that provide me with a step-by-step guide to prepare food and cooking meals in the most comfortable and most convenient ways.
I noticed that the videos are very mobile-friendly so I can always bring my smartphone to the kitchen and just use it while cooking food. I also get to skip to the parts I want to see quickly so as not to waste time.
Another great feature that I found to be very interesting with the Dinner Spinner app is the share feature. This lets me share the food that I made from a recipe to a wide range of people including the friends that I have added and invited over the app as well as on my Facebook feed.
Cookpad
There will always come a time when we want to cook meals as fast as possible so we can tend to another chore in the house.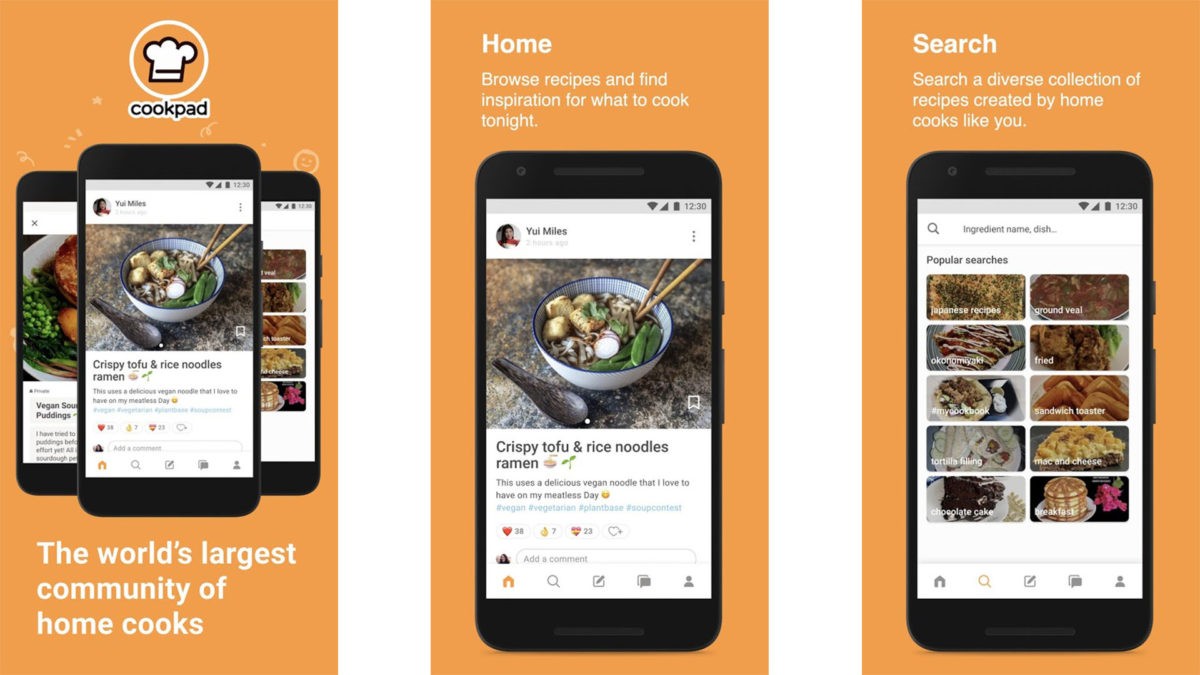 Sometimes, I want to cook good food without having to deal with a long list of ingredients or long hours of waiting and cooking. This is the reason why Cookpad is such a phenomenal cooking app for many users.
Cookpad offers a wide variety of recipes that everyone can try. It has been tested and approved by many home cooks from all over the world. The fact that I can share my recipe through the app and pictures of the food I just made to my socials is the icing on top of this wonderful app.
Cookpad is available to download for free at the Google Play Store and on the Apple App Store.
Connect With Home Cooks
Connect with other home cooks and share your ideas or even ask questions on how to make your recipe unique and world-class. Build a collection of recipes for yourself or collaborate with other home cooks from all over the world to create your own cookbook.
Each recipe created within the app has been tested and approved by home cooks from across the world so you are assured that every ingredient is tied to how the flavor will taste on your meal.
Forks Plant-Based Recipes
For those who are fond of vegan meals, I have a great app to recommend that will help you cook a wide variety of vegan food through the help of Forks.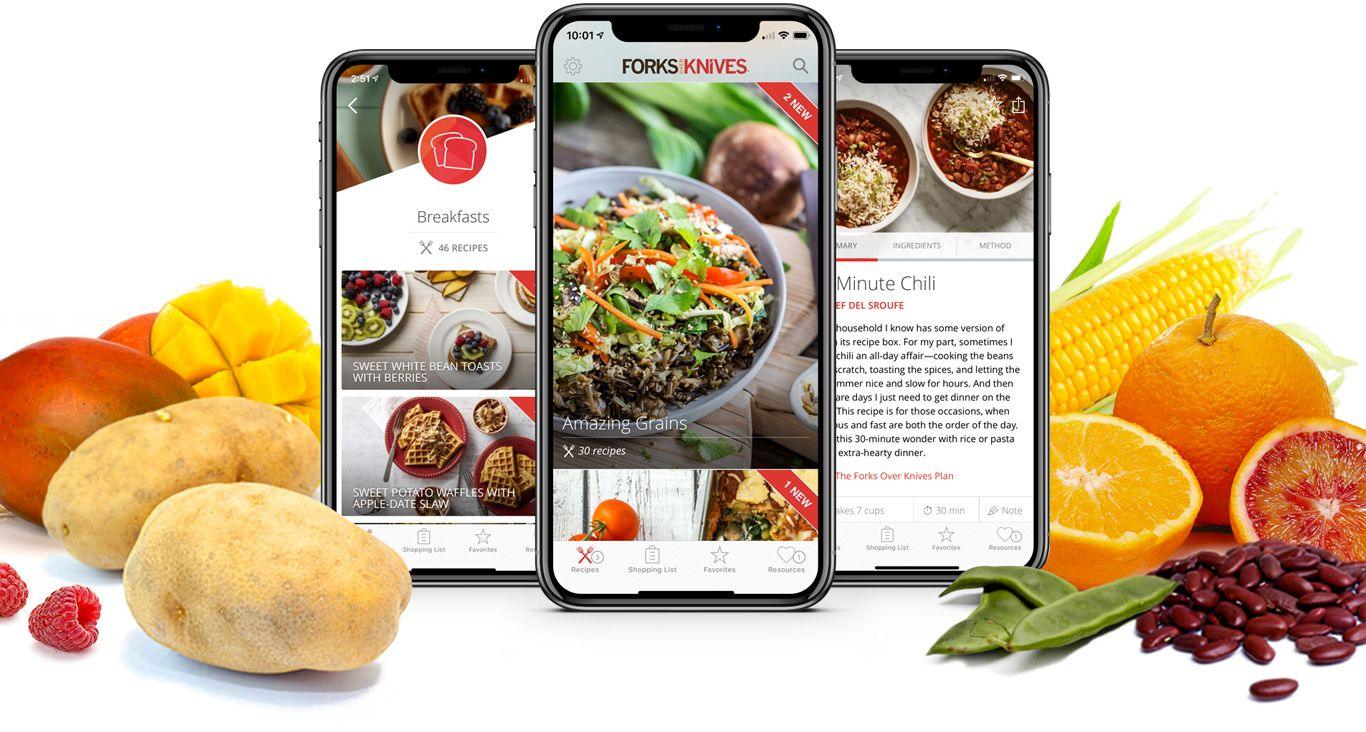 The Forks Plant-Based Recipes app offers a variety of over 600 tasty meals created by chefs from around the globe. This app is regularly updated with new recipes, providing users with a variety of different options to try.
With Forks, you are assured that all the recipes are healthy, plant-based ingredients that help will you lead a much healthier lifestyle. Illnesses such as diabetes and cardiac diseases can be avoided through these hearty recipes.
Forks is currently available for download at the Google Play Store for Android devices and the App Store for iOS devices.
Get into the Plant-Based Lifestyle with Forks
The app features high-resolution photography for every meal so you can always check and compare yours with greater detail.
This app provides detailed instructions for every recipe, which helps me save time by avoiding confusion over unfamiliar terms.
Forks not only offers vegan recipes that are healthy for the body, but the app also features tips on starting a plant-based lifestyle. If you are planning to switch to a vegan diet, Forks helps you start embarking on the plant-based lifestyle.
BigOven
BigOven is a free-to-use and free-to-download cooking app that has over a million recipes to choose from.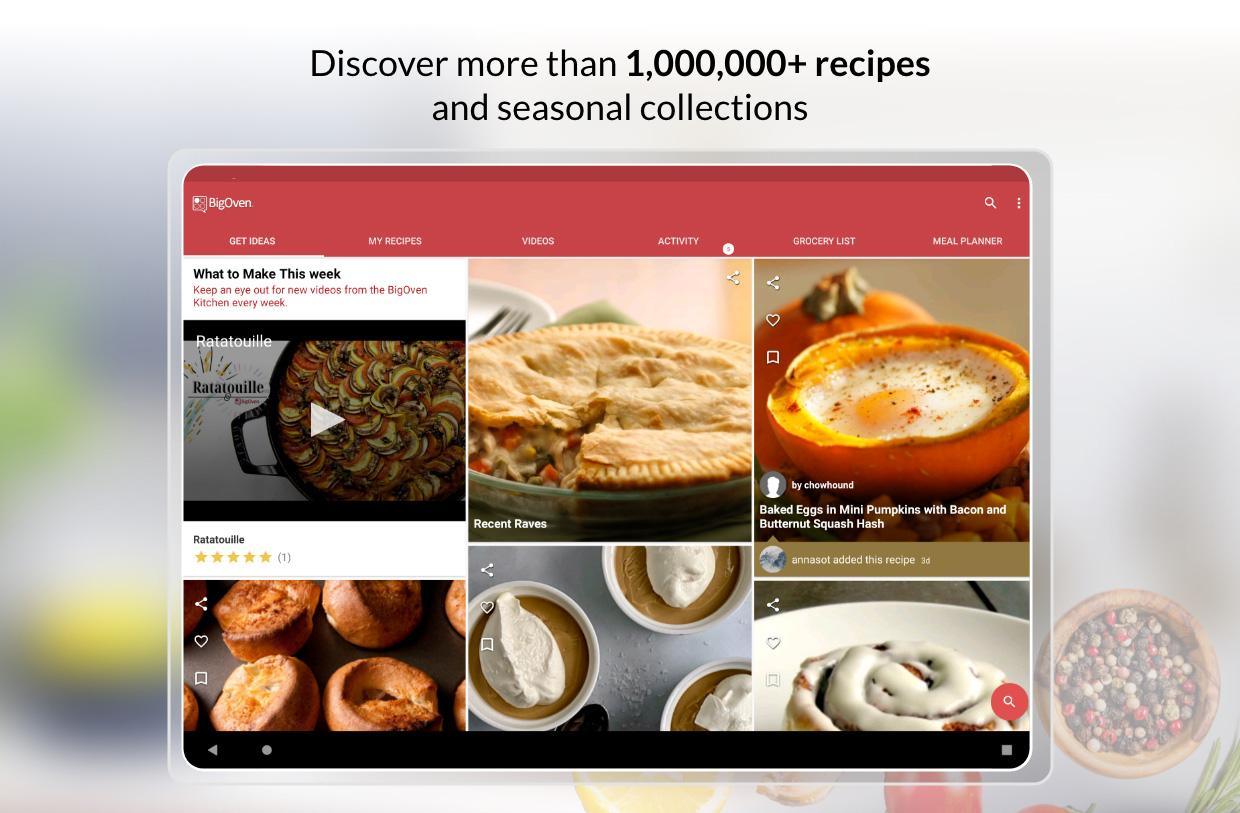 Backed by leading cooks from all over the world, BigOven has one of the widest selections of cuisines to cook and some of the easiest to follow when it comes to the recipe's instructions.
Check out all the recipes ranging from good old American to Southeast Asian dishes that you can prepare using the ingredients available in your local area. BigOven is available for download at the Google Play Store and App Store.
Organize Your Meal
One amazing feature that I like about BigOven is the meal planner function. This lets you prep large meals in one go to save a lot of time. I also get a grocery list that I can share and sort by grocery department.
The app has a useful feature for managing leftovers. The app can suggest meals based on the ingredients you input from your leftovers, providing instructions on how to make a tasty meal.
ChefTap
ChefTap is a free-to-use cooking app that lets me save different recipes that I discover all over the internet. I can save recipes from sites like Pinterest into the app and use it offline. The app can hold up to 100 different recipes!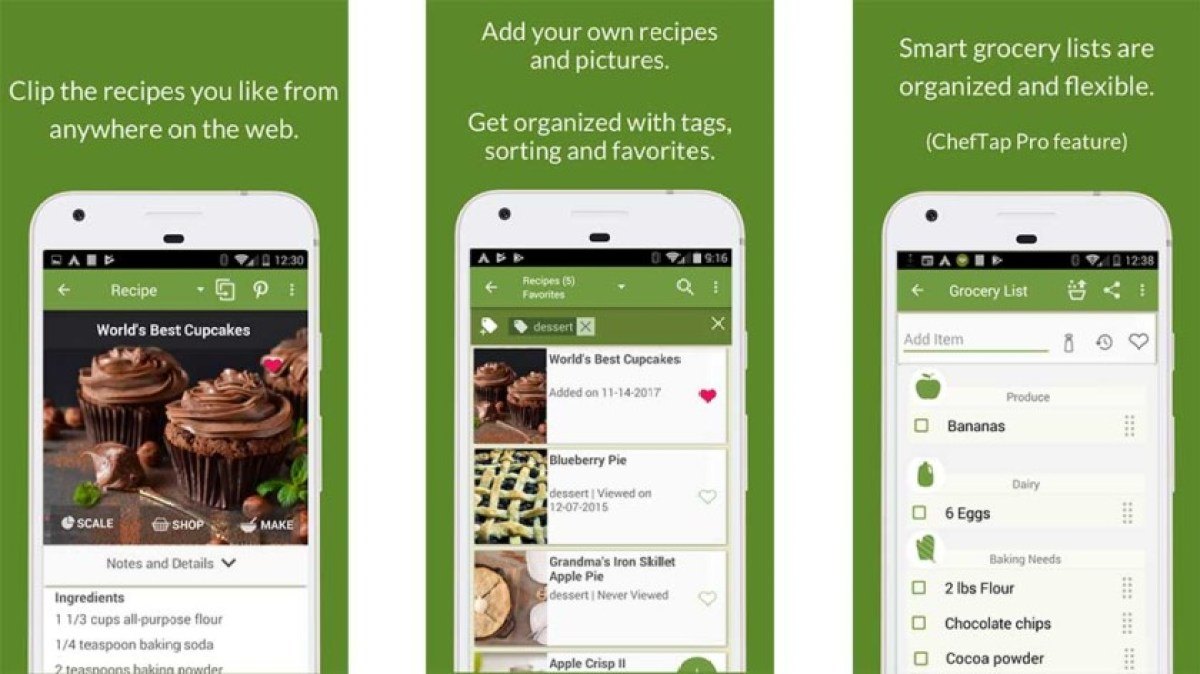 Create new menus that will list all the recipes that you often cook together. The app also allows me to duplicate the recipes so I can always experiment with some alternate ingredients to bring a unique flavor to the dish without compromising the original recipe.
With ChefTap, going grocery shopping for ingredients is a much easier experience now that I have an organizer to help me with listing down all the necessary items.
The app can be downloaded from the Google Play Store and the Apple App Store. It also offers a pro membership that removes restrictions and enables users to fully enjoy the app's features.
Go Pro with ChefTap
By upgrading to the pro membership, the app provides a meal planner to assist in organizing meals for the upcoming week. Prepare food in advance and follow the recipe instructions to ensure it remains fresh and tasty when served. Also, properly store any leftovers.
Search for different recipes of a single dish or search for related recipes that will make your meal even more special. Find different takes on a simple dish and make it unique or put your character into the meal.
Learn how to organize your pantry by allowing the app to help you keep track of the items that you have.
Conclusion
Many people are turned off from cooking simply because it takes up a lot of time. One of the biggest concerns when cooking is how to prepare ti ahead of time without compromising the quality of the food.
With the help of the best cooking apps featured above, I assure you that you will be able to cook some of the best meals that you and your family have had yet!