Have you ever been in a situation where you need files from your computer at home, but no one's there to send you those files or even knows how to access your computer? Has a friend or family member asked for your help with their tablet, but you can't seem to grasp the problem based on what they say?
In both these cases, having a remote access app would have made things easier to address as you would be able to log into both devices remotely and be able to copy files or see what's happening using your phone.
This article will discuss what a remote access app is and focus on one called TeamViewer. I will talk about its features, how it works, and how to download it on your device. If you want to know more about the TeamViewer app, continue reading below.
What Is Remote Access, And How Does It Work?
A Closer Look Into The TeamViewer App
Examining The Features Of The TeamViewer App
How To Download And Install The TeamViewer App
How To Setup Remote Connection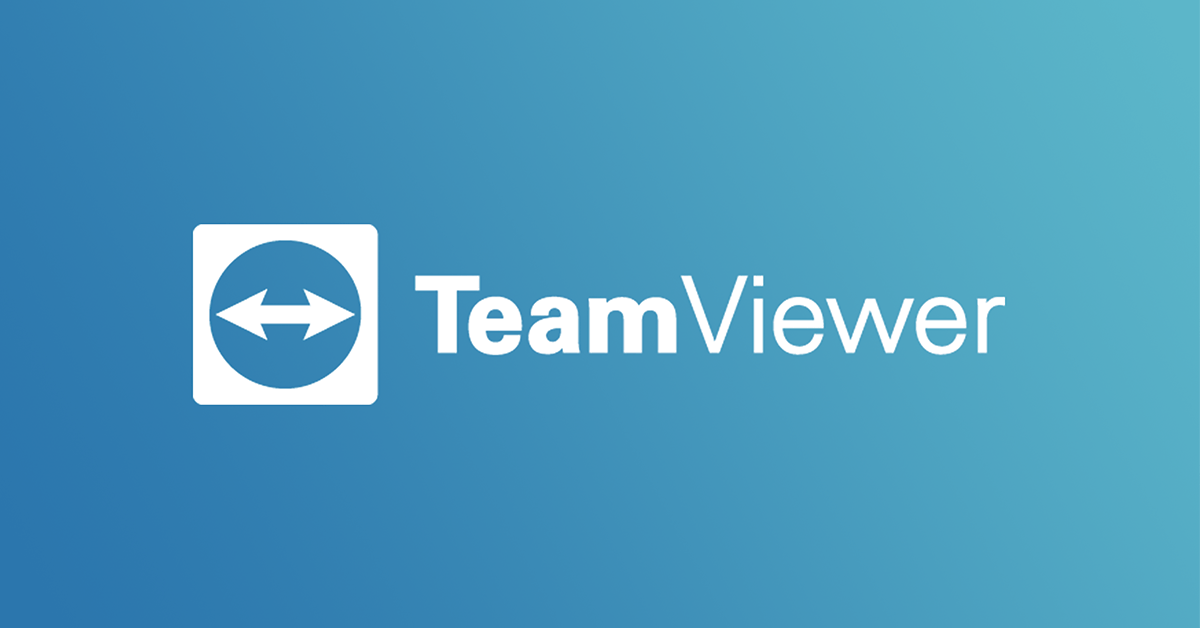 What Is Remote Access, And How Does It Work?
To understand how the TeamViewer app or remote access apps in general work, we need to discuss the concept of remote access. Remote access refers to the ability of an authorized person to access a computer or network without being physically near them.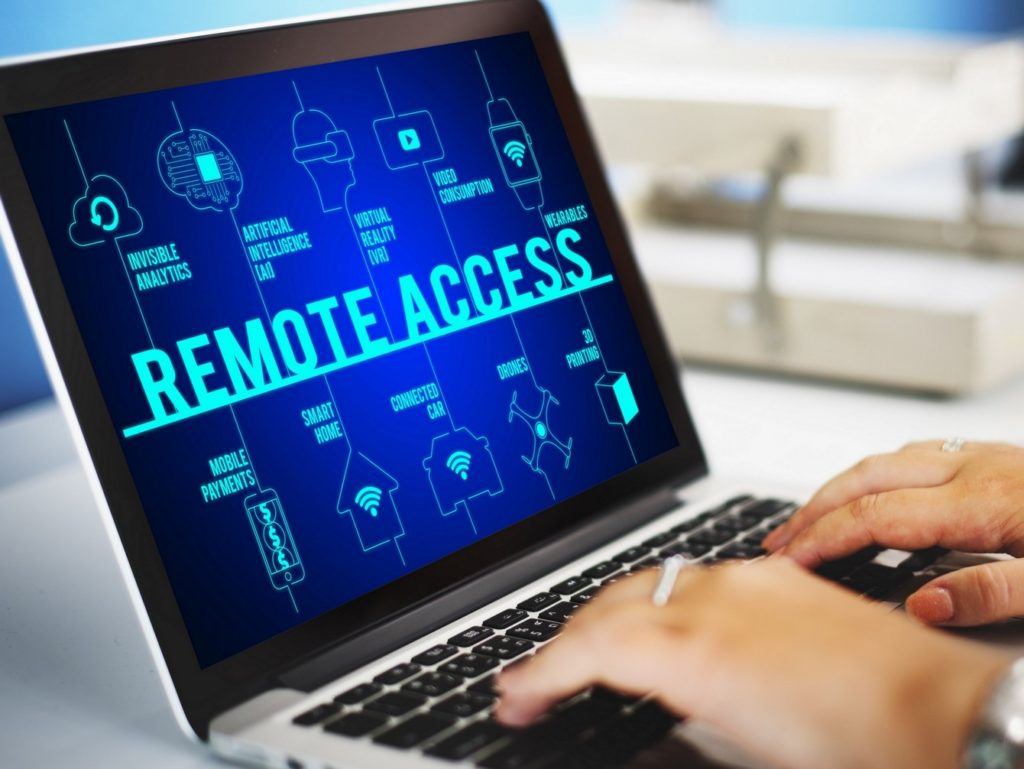 Remote access enables users to connect to any device or servers connected to a network at any given time. In corporate settings, this allows people to increase productivity and collaborate with colleagues across the globe more effectively.
Companies using remote access also become flexible enough to hire the best people regardless of location. Technical support may also use remote access to resolve software issues on users' computers without being at the physical location.
Remote Access Software
To implement a remote access strategy, you need to install remote access software on a local computer or over the network or internet on a remote access server. This software works by establishing a connection via a local network or Internet between a local and remote host.
A user will dial in or request access to the remote device to gain access, and this request will undergo authentication. Once authenticated, the local user will be granted access to the entire device or server or configured services, like downloading data or files.
Most remote access software is designed to perform tasks such as technical issues resolution, application installation, and virus removal. Among the most popular remote access software on the market are TeamViewer, GoToMyPC, and Windows' native Remote Desktop Connection.
A Closer Look Into The TeamViewer App
The TeamViewer app is among the most popular remote access software available online and is widely used among professionals and beginners alike. The app will enable you to access computers, network machines, and mobile devices from anywhere in the world as long as you're authorized.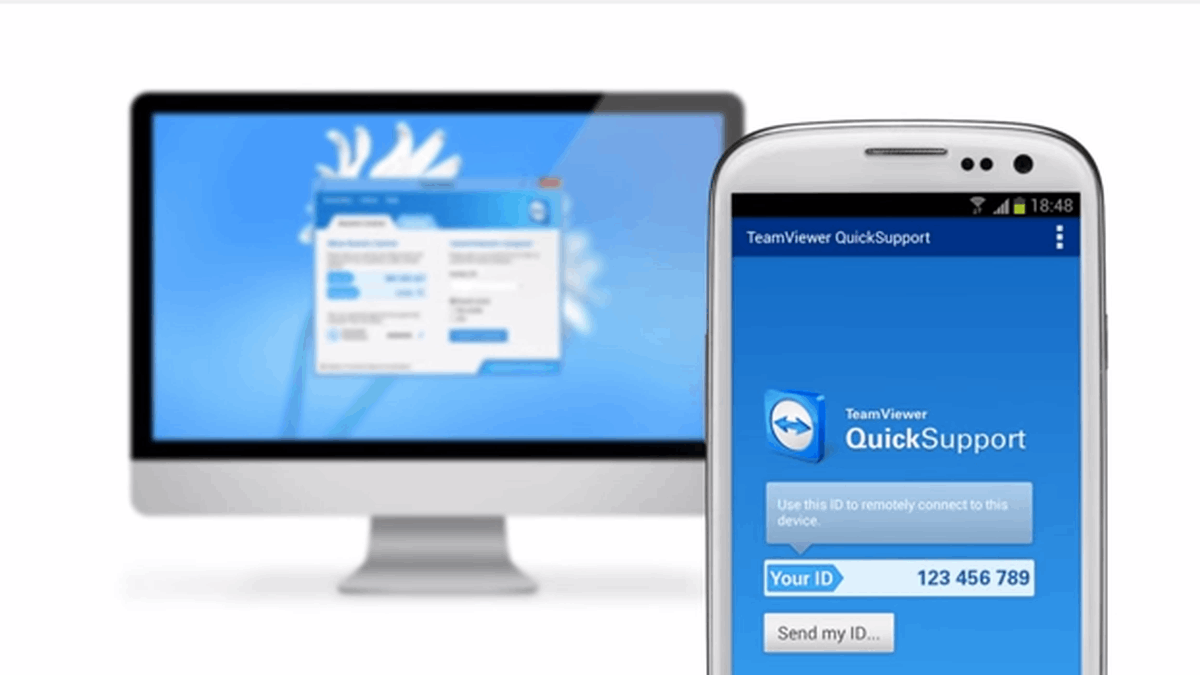 In simple terms, using the TeamViewer app allows you to control computers and other mobile devices as if you were sitting in front of them. This enables you to accomplish tasks such as transferring files between devices, screen sharing, and troubleshooting issues.
You won't even have to worry about hackers because TeamViewer is thorough with its security features, including end-to-end advanced encryption standard (AES) encryption and brute force protection.
Sometimes, these security measures may be burdensome to others because of the additional steps needed.
Subscription Plans And Pricing
The TeamViewer app is available for free for personal users, but its three business plans have monthly fees depending on which one you choose. The free personal plan gives you minimal remote access features but is enough for connecting with your personal devices, family, and friends.
The Single User plan costs $49 monthly and gives one user access to an unlimited number of computers with one concurrent session, while the Multi-User plan costs $99 per month and allows multiple licensed users to access an unlimited number of devices with one concurrent session.
On the other hand, the Team plan is similar to the Multi-user plan, but it allows up to three concurrent sessions and extended remote capabilities. This plan is the most expensive at $199 per month.
Examining The Features Of The TeamViewer App
As I mentioned above, the TeamViewer app allows you to screen share and completely control the other device. This is helpful when a family member or friend wants you to take a look at what's wrong with their computer. It would be easier than doing a video call while working on the issue.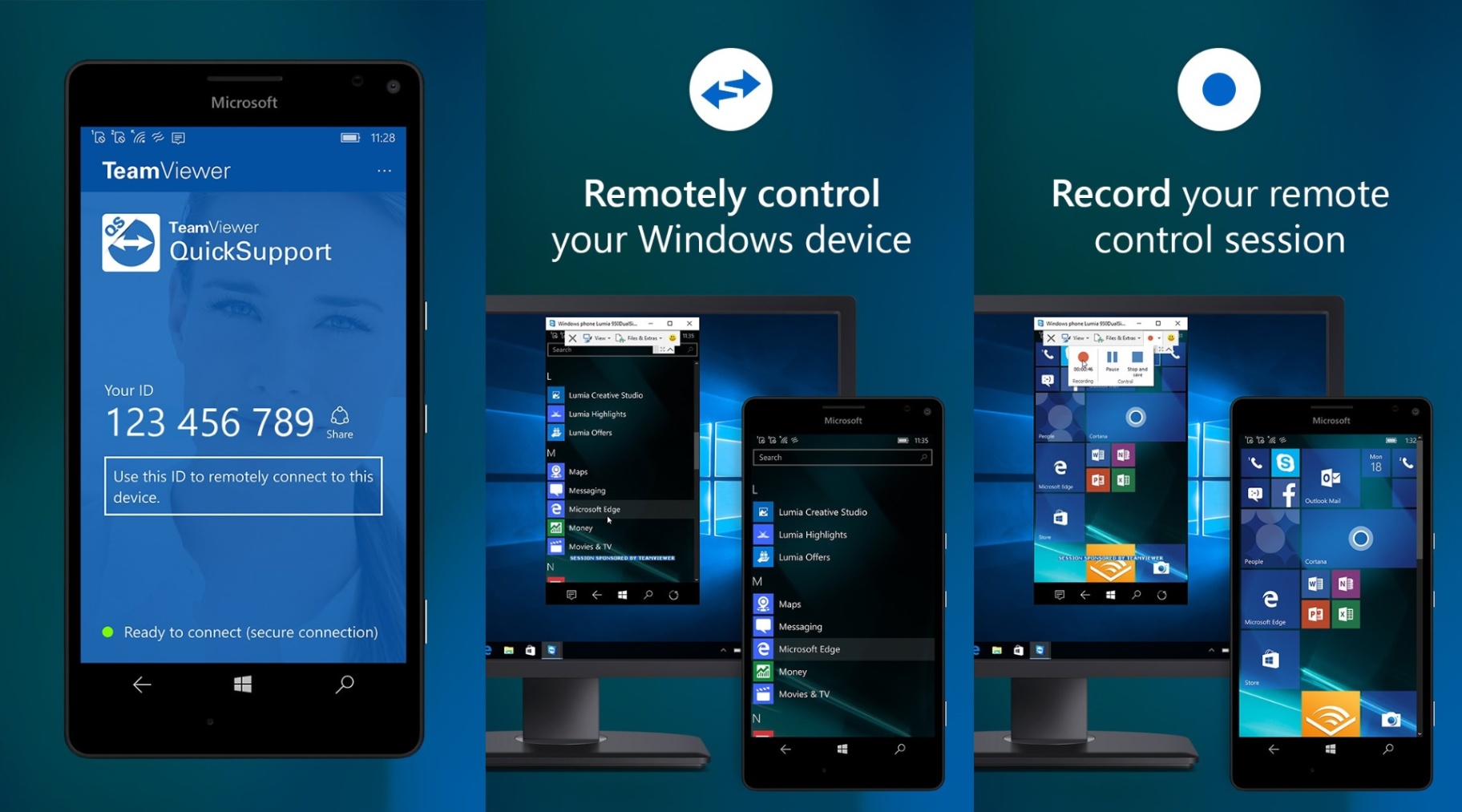 Since this is a cross-platform app, having intuitive touch and control gestures is crucial when accessing devices like PCs or laptops. File transfer can be done both ways, so you don't have to worry about forgetting to copy that important presentation you created on your home computer.
Communication is important in tasks that require remote access, so TeamViewer's multiple chat features would come in handy. It has a text chat, whiteboard, HD VoIP, and HD video conferencing, making it easier for you and the person on the other end of the network to work together.
User Interface And App Performance
Based on my experience using the app, I can say that its user interface is overall very user-friendly and easy to navigate, even for beginners. It only takes a few minutes to request access to the device you want to control, and once granted, you're immediately in full control of that device.
Aside from establishing remote access, TeamViewer also offers various insights about the computer or device you're connected to. For example, if you're remotely accessing an Android device, you will be able to view things like device information, apps, and connections.
The chat features of the app were also quite useful, especially in situations where I had to explain things or make presentations. The screen share feature also shines in this matter as it is a lot easier to explain while demonstrating the process.
How To Download And Install The TeamViewer App
Fortunately for users, the app is available for various platforms, including mobile devices, Windows desktops and laptops, and even Apple computers. We'll focus on downloading and installing the app for mobile devices.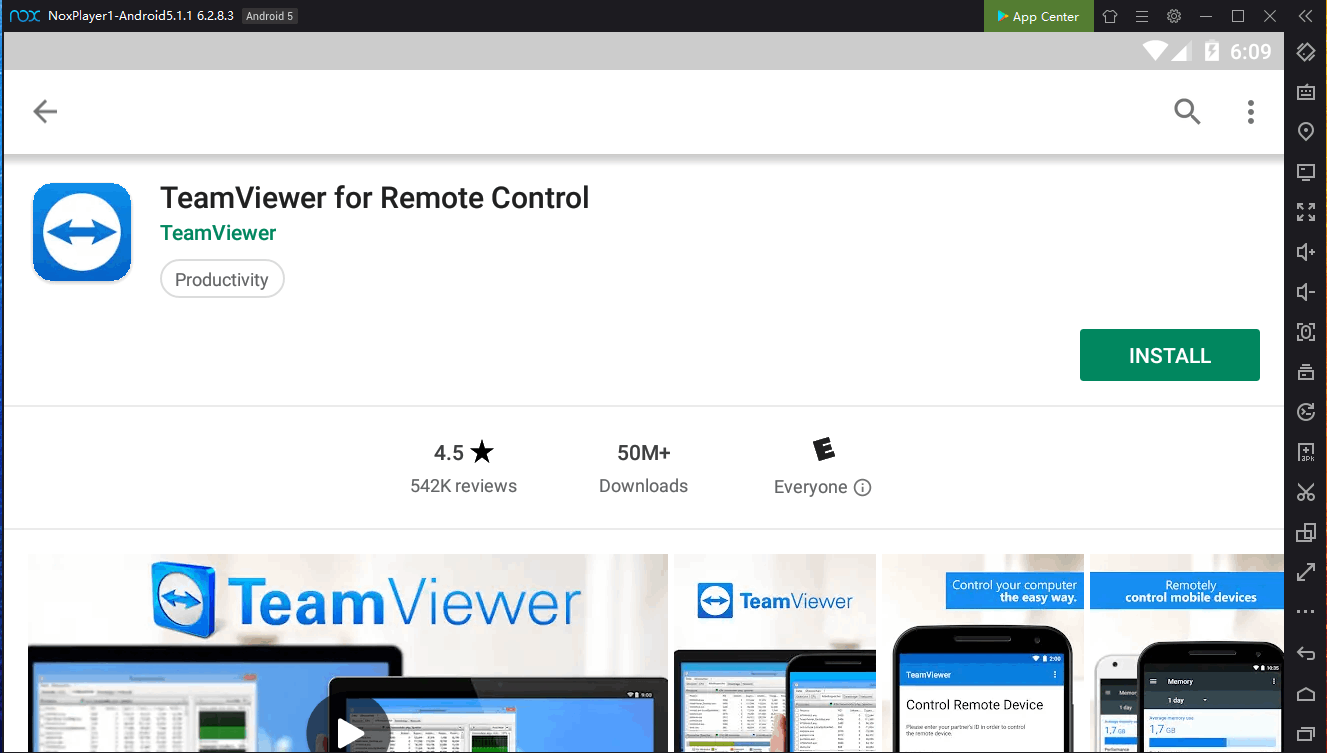 For Android device owners, you can search for the app on the Google Play Store, and you will find it in the Productivity category under the name TeamViewer Remote Control. It is currently rated at 4.2 out of 5 stars based on more than 600,000 user reviews.
The app has a file size of 65 MB and requires devices that run Android 4.4 and up. To initiate the download process, tap on the Install button. Once all files are downloaded, the app will automatically start installing on your Android device.
TeamViewer App For iOS
Meanwhile, users of iOS devices will find the app on the Apple App Store under the same name as the Android version and in the same category too. It currently has a rating of 3.9 out of 5 stars based on almost 5,000 user reviews.
This version of the app has a file size of 82 MB and requires iOS 12.0 or later for the iPhone and iPod touch and iPadOS 12.0 or later for the Apple iPad. It has an age rating of 4+ and is available in several languages, including English, German, Japanese, Korean, Russian, and Spanish.
To download the app, tap on the Get button, and it will automatically start downloading. The installation will follow once the download has been completed.
How To Setup Remote Connection
In my experience, setting up a new remote desktop connection manager via the TeamViewer app is relatively easy and straightforward. You need to ensure that the app has been downloaded on your mobile device or any other device you will be accessed remotely.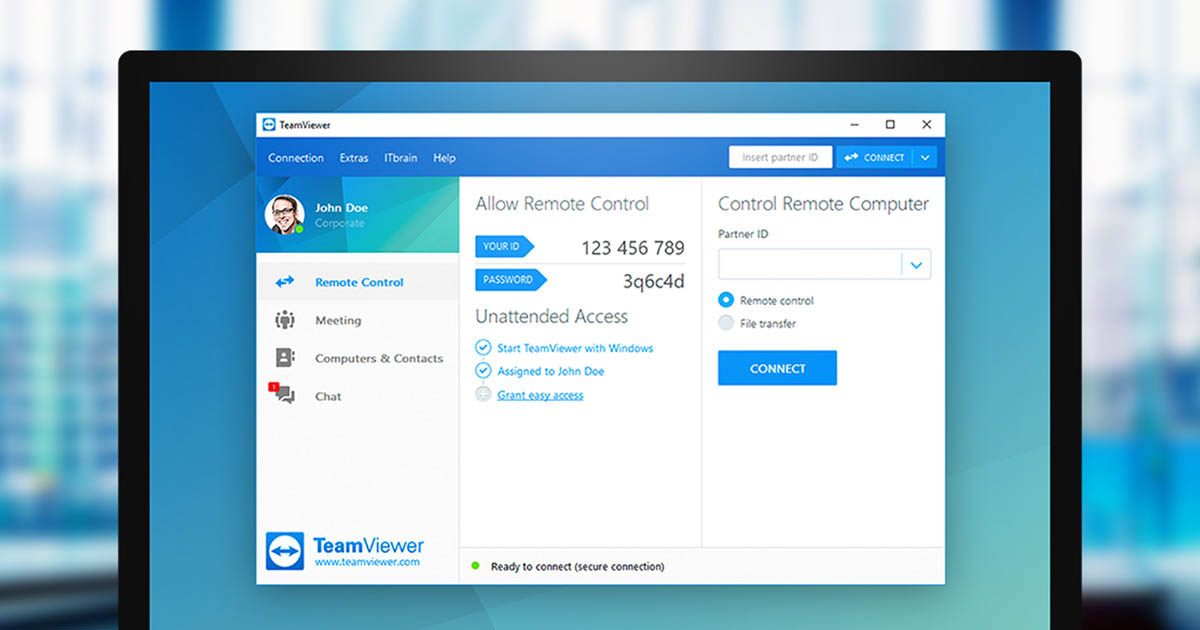 Aside from the download links for the mobile devices discussed above, you will find the download links for other platforms on the app's official website. Make sure that you download the correct installer for each corresponding platform, as it wouldn't work if they don't match.
The next step is to install the app or software on both your user device and the devices you will remotely access. Just follow the steps that will prompt on your screen. The entire process wouldn't take more than 20 minutes of your time.
Customer Support For TeamViewer Users
It is possible that while using TeamViewer, you will encounter errors or other issues, so the company offers a variety of channels to address your concerns and provide assistance. There is a phone support during business hours, but it's only for paid subscriptions and only in selected countries.
The next option is to submit tickets to their email support, but free plan users should not expect an immediate response because of the many users on the free plan. You may opt to check TeamViewer's knowledge base instead since normal errors should have recommended solutions there.
You can also tap on other users for help through members of the community forum. It has nearly 300,000 members, so there's most likely someone who has experienced the same issue as yours and has found a solution to it.
Conclusion
Having a remote access app to control your home PC and other devices surely brings a lot of conveniences, not only for people like me who constantly forget to copy files but also to help our loved ones who aren't so techie as us.
However, I urge you to still be careful of your devices because such access may cause security problems for you if you become negligent. If what I discussed made you realize that you need this, don't hesitate to download the app now and enjoy its great features.