Today, people can take a photo with just an iPhone or an Android device, but I use a photo editing app called Motionleap to tell my story better. For instance, if I want a photo to express my exact mood, I use a filter or add a sticker to it before I post it on social media.
If I am curating an aesthetic Instagram feed, I want everything cohesive, as if I am creating my own world. Motionleap app is packed with functions and effects that do all those things in a hassle-free way.
There are apps out there that are one-step fixing and some have more advanced effects, but the Motionleap app offers both. Whether you're a professional photographer or a casual social media user, the Motionleap app can help you. Read on to learn why this photo editing app is unique.
The Magic of the Motionleap App
Making the Motionleap App Work
Beyond Photography: 3D and Overlays
A Masterpiece from Motionleap
Mastering Motionleap
Keeping Your Motionleap Data Secure
How Motionleap Uses Your Data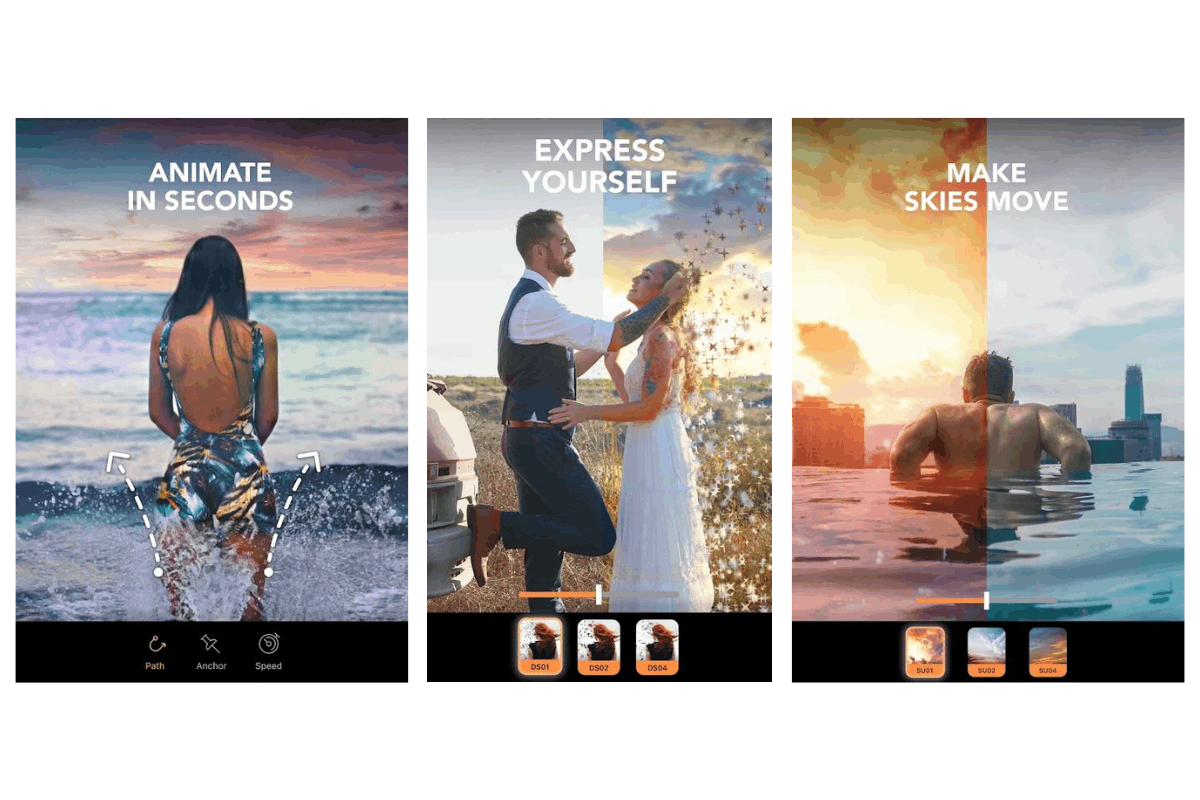 The Magic of the Motionleap App
Motionleap is a pro photo editing app for anyone who likes taking pictures or even has photography as a job. I love how it unleashes my creativity with just a few clicks.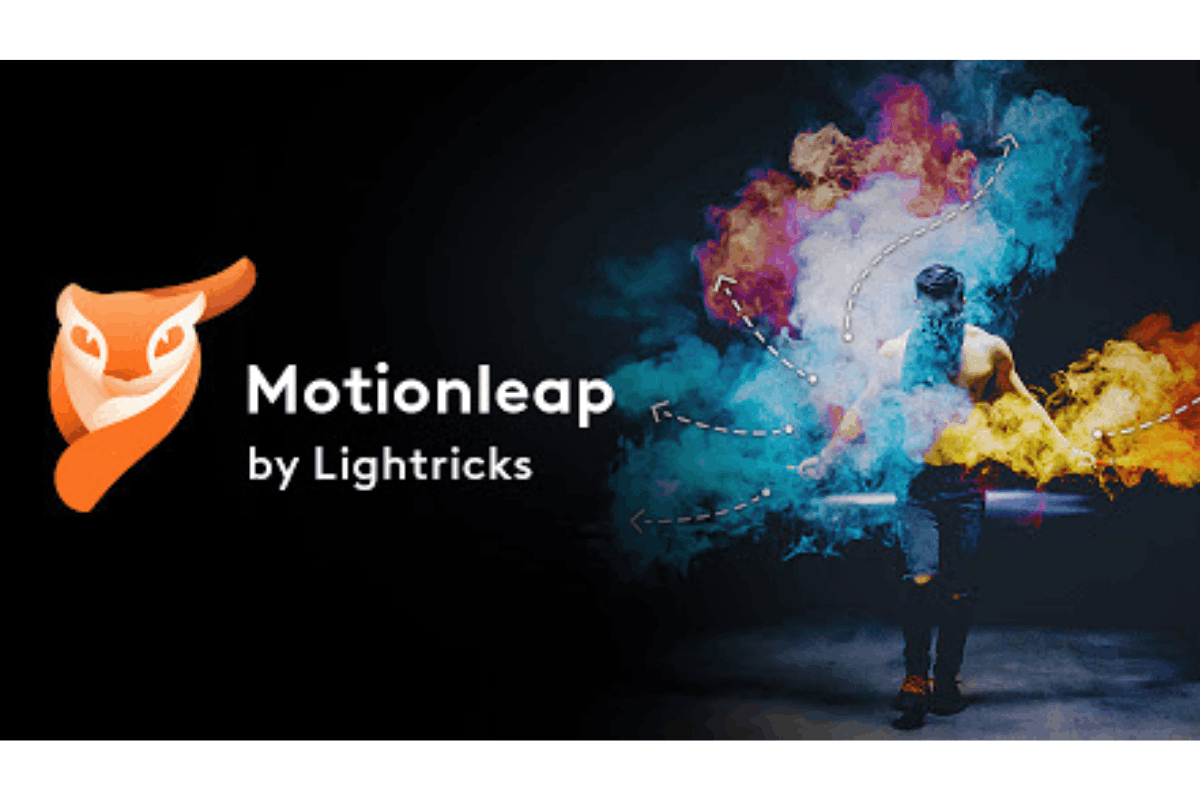 The Motionleap app has the standard functions of a photo editor and advanced features, such as stylish effects, filters, and tools that take images to the next level.
One of my favorite features is the awesome 3D live image filters and effects that seem to bring my pictures to life. It seamlessly creates movement in the photo, enhancing its appeal and impact once it's on social media.
Sure, you may share your creations on sites like Facebook, Instagram, and Twitter. That's why it shouldn't come as a shock that Google Play named Motionleap one of its Best Apps of 2019.
About Motionleap's Development
Behind the Motionleap app is the software developer headquartered in Jerusalem called Lightricks. Launched in 2013, Motionleap has produced a suite of apps based on academic research, technology, and design.
Lightricks is pleased with its 450 million downloads worldwide and its many major honors, such as the App of the Year award from Apple, the Apple Design Award, and the Best of the Year awards from both Apple's App Store and Google Play. More than 100 million photographs and videos have been uploaded to Motionleap by users, brands, and influencers.
Lightricks, which has five international offices, is backed by a number of firms of which includes Goldman Sachs Private Capital Investing.
Making the Motionleap App Work
Experience the magic of Motionleap yourself and install it now on your device.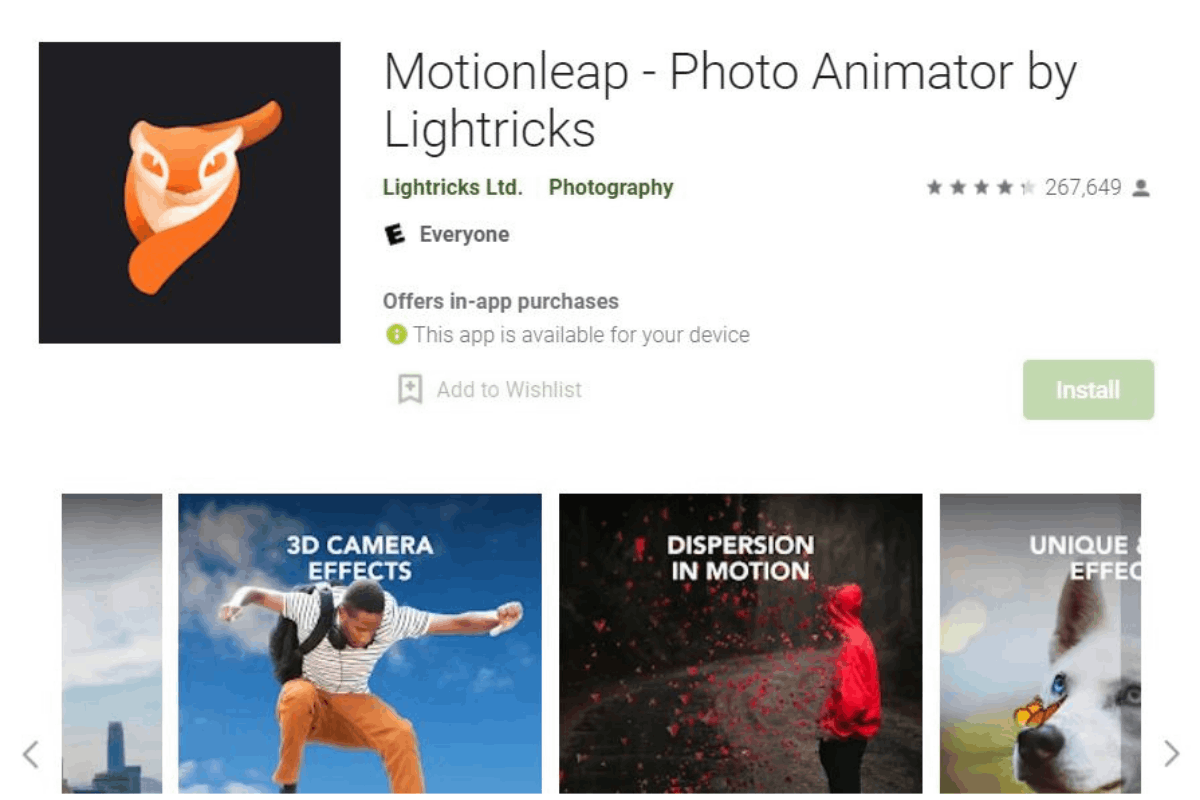 The Motionleap app is simple to install on Android phones, which is what I use. You may find "Motionleap – Photo Animator by Lightricks" on the Google Play Store by searching for "Lightricks Ltd."
Select the program from the search results, and then open its page to click the "Install" option. Allow it to play out on your monitor.
If you have an iPhone, all you have to do is visit the App Store. Get the Motionleap app by Lightricks by searching for it and clicking the "Get" button when you find it.
App Compatibility
To make sure that the Motionleap app is working on your phone, your Android version should be 7.1 and up.
Motionleap is compatible with iPhone, iPod touch, and iPad with version 13.0 and later.
It's free to download but you may encounter in-app purchases that range between $0.99 and $79.99 per item.
Beyond Photography: 3D and Overlays
Once you have the Motionleap on your phone, it's time to explore its amazing features that will give you a different way of taking and looking at photos.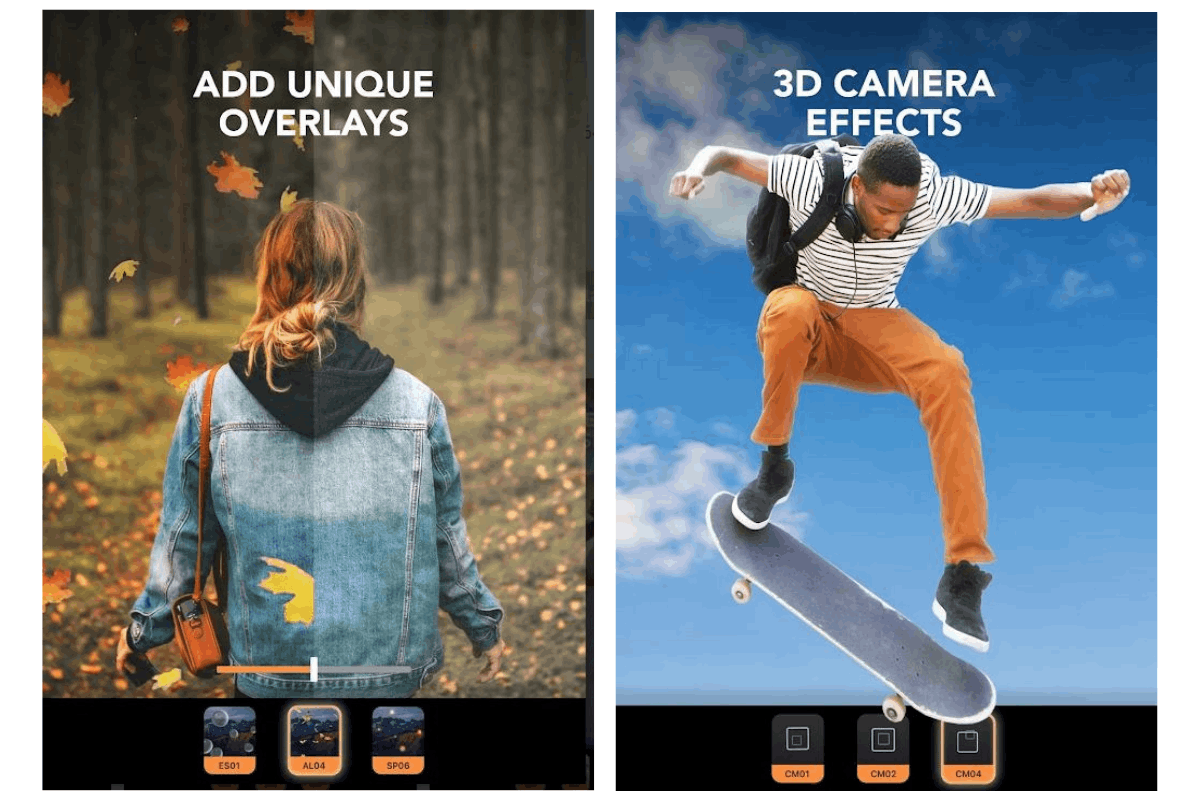 The usage of personalized overlays, which enhance images, makes this a reality. With a few taps, you can apply any one of several available looks.
If I want my photo to look intense, dreamy, fun, or artistic, Motionleap allows me to pick the one that suits my photo's story.
The cinematographic effects produced by overlays can surprise your friends on social media.
3D Photos
One of the strengths of the Motionleap app is adding 3D picture effects to still images.
With this feature, I can use arrows to create movement, select the speed, and even replace the background.
For more control on editing images, I use picture effect tools that runs on artificial intelligence, built right into the app.
A Masterpiece from Motionleap
The feature of the Motionleap app that I use the most is the photo effect creator. After I take a photo, I simply highlight the image with stunning picture effects.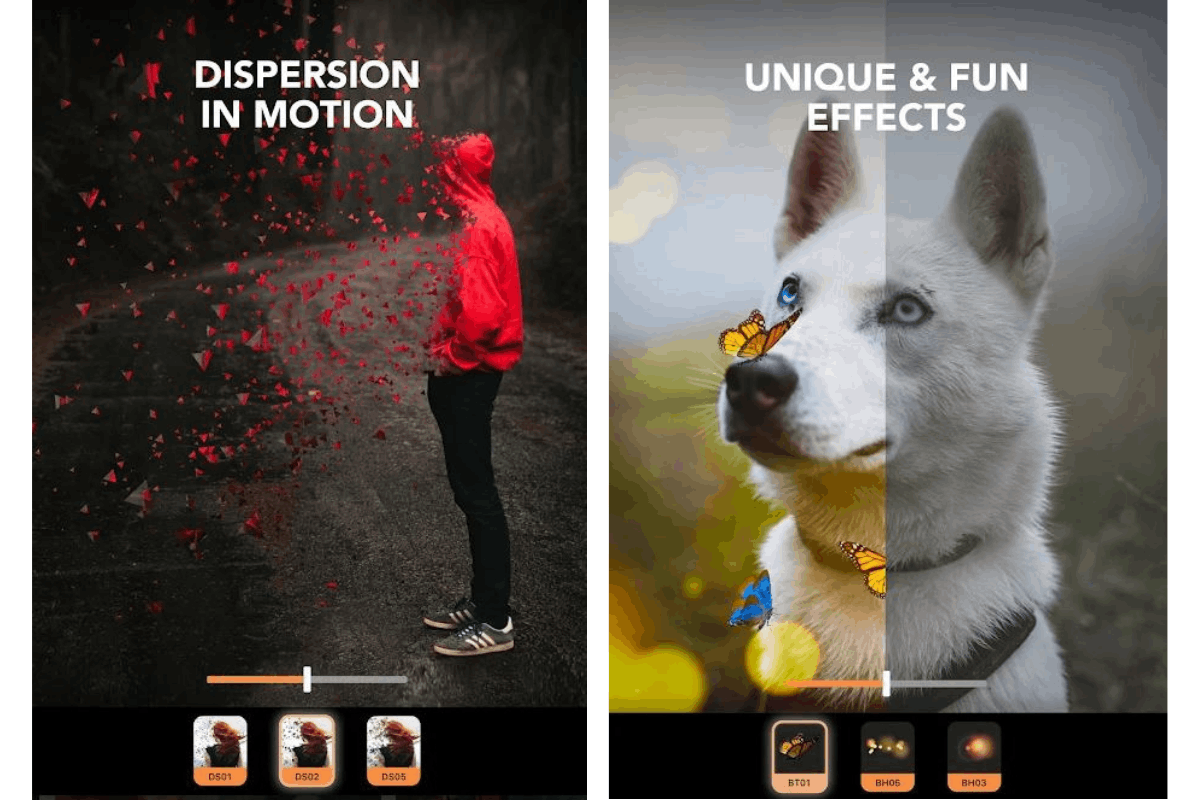 The one-touch smooth transformation makes the editing fun and fast. I get to use filters to create an atmosphere for the photos.
Meanwhile, the creative photo editor allows me to add amazing effects to my images. My favorite is the image brush photo editor tool that develops effects for live 3D pictures.
Real-time Editor
Motionleap's real-time editor feature makes me look like a professional to my friends.
I am able to edit pictures easily right after I took them and then send them using messaging platforms.
I use this whenever I travel and I send my family updates on my whereabouts.
Keeping Your Motionleap Data Secure
I take pictures and use the Motionleap app almost every day. With my frequent use, I understand that my data is constantly exposed online, but Motionleap's privacy policy assures me that my usage is safe. Motionleap uses tracking technologies like analytics tools to collect information about me and my activities.
An example of that information is the log files, including internet protocol (IP) addresses, operational identifiers, device information, such as device type and time zone, and type of browser.
My online activities are tracked by Motionleap thanks to my IP address. This is essential for the system to bill me accurately and lawfully, and to enable any localization capabilities. Disabling the use or availability of the IP address may cause some functionalities to malfunction.
The usage information that Motionleap collects includes user movements, such as the time and date I accessed the services, as well as interactions, such as a record of when I took a screenshot or screen recording of a screen within an app or web service.
Pixel Information
Have you heard of pixel information? Tracking pixels, such as GIFs and web beacons, are used to anonymously monitor the online usage patterns of users of the services.
Motionleap may also perform this in HTML-based emails sent to its users to track which emails get opened and which links are clicked by recipients.
How Motionleap Uses Your Data
Motionleap is transparent with how it uses the data of its users. When I downloaded the app, I was made aware of where my data goes.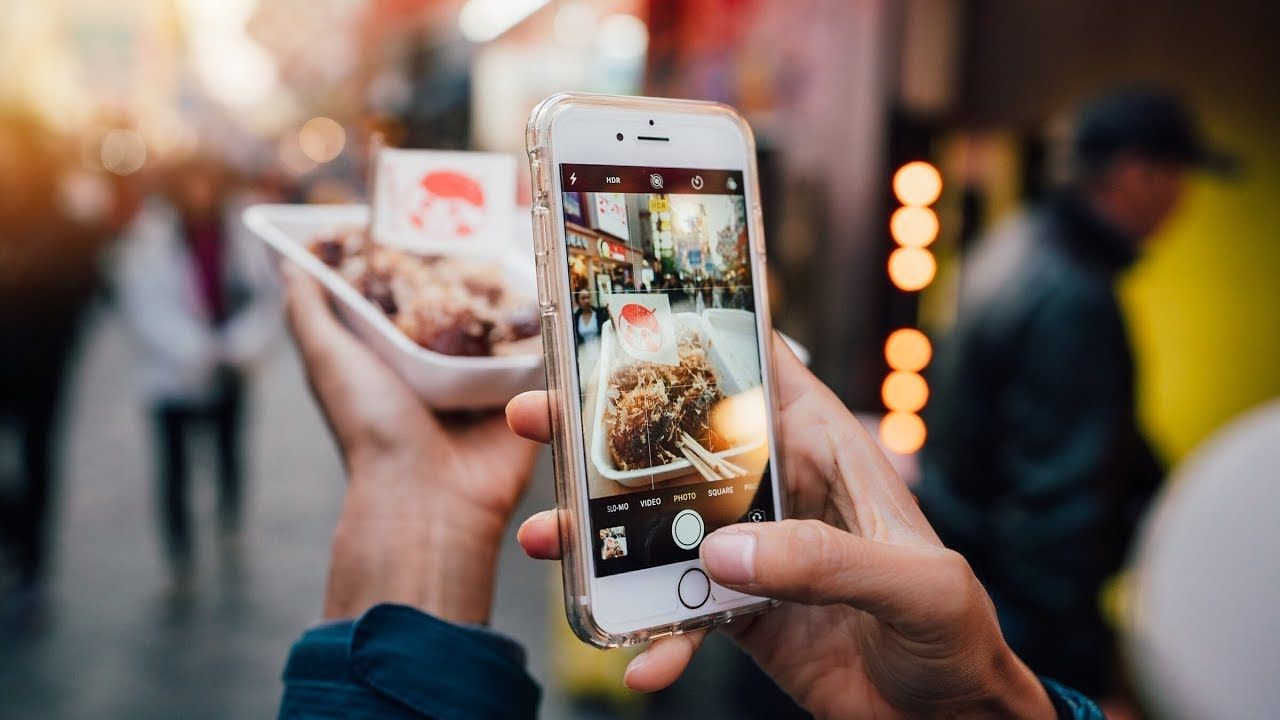 According to Motionleap, it uses customers' data to provide, run, and improve its services. Its other purpose is to create new products, services, and features and personalize the app based on user's preferences.
I discovered that Motionleap also uses my information to analyze and optimize its marketing efforts and efficiency. Since the app is technical in nature, the data can be used to conduct data analysis, research and statistics.
If a feature is not working, and I have to contact customer support, and I am aware that my data is revealed to the app. This way, Motionleap can further assess my issue and find a way to address it.
Promotional Purposes
Another purpose of using my data is for personalized services and advertisements. Motionleap states that they use data on characteristics of a user's images to provide everyone with personalized recommendations and to improve its services.
I receive promotional emails from Motionleap from time to time. When I contact them about a feature, the app will be able to identify my email address. They would use this contact information to inform me of any updates and new features I may be interested in.
That sounds good to me because I want to explore more ways of enhancing my photos. What's good about this is I can opt-out of the email updates if I don't feel like receiving them.
Conclusion
Smartphones have evolved throughout the years to provide and enhance the quality of the images that users generate. But sometimes, decent imaging quality is not enough to tell a story so users like me install premium photo editing apps like Motionleap.
Using Motionleap helps me capture and create photos of the way I see or feel about the subjects, whether they are people or events. It matters to me that I am able to customize them because they will become memories. Motionleap is flexible, easy to use, and comprehensive in terms of style and effects.