Today, everyone can take stunning photographs – all thanks to the highly advanced camera of smartphones. However, despite having great photos, we still need a photo editing app to polish those photographs and show them off on our social media handles.
Editing photos is very much similar to applying finishing touches to a painting. Surely, there are plenty of amazing editing apps on the market that gives your photographs extra shine.
But the best photo editor is the one that makes it super easy to transform your pictures. One of those apps is VSCO: Photo & Video Editor by VSCO. In this article, we will learn about this great app – its features, prices, and insights on how to use the app.
About VSCO: Photo & Video Editor App
Preset Library With 200+ Presets
VSCO Montage
How To Use The App
How To Download The App
Tips To Edit Like A Pro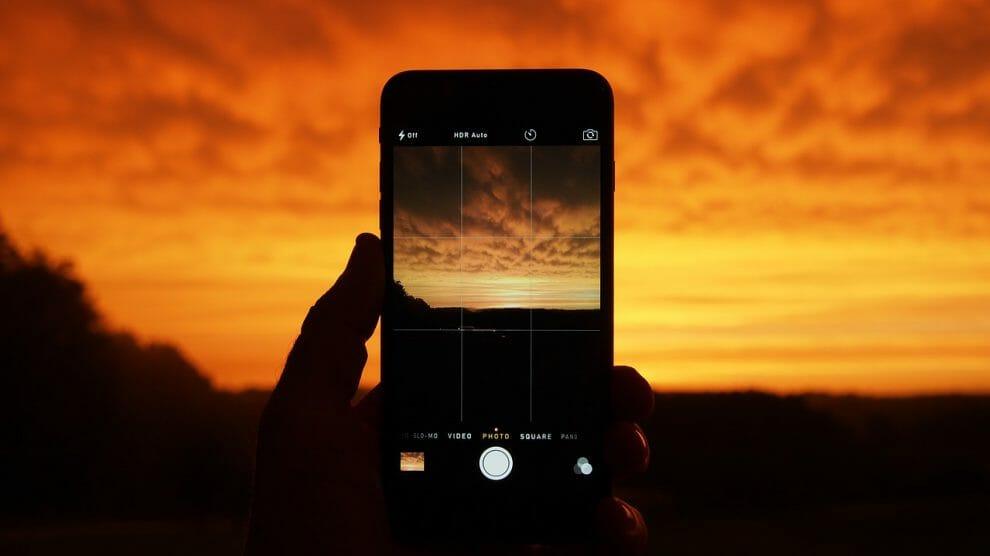 About VSCO: Photo & Video Editor App
VSCO (pronounced as Visco) is one of the most popular photo editing applications, thanks to its stylish editing abilities and advanced effects. There is plenty of free photo touch-up tools that are more than enough, even for an average photographer.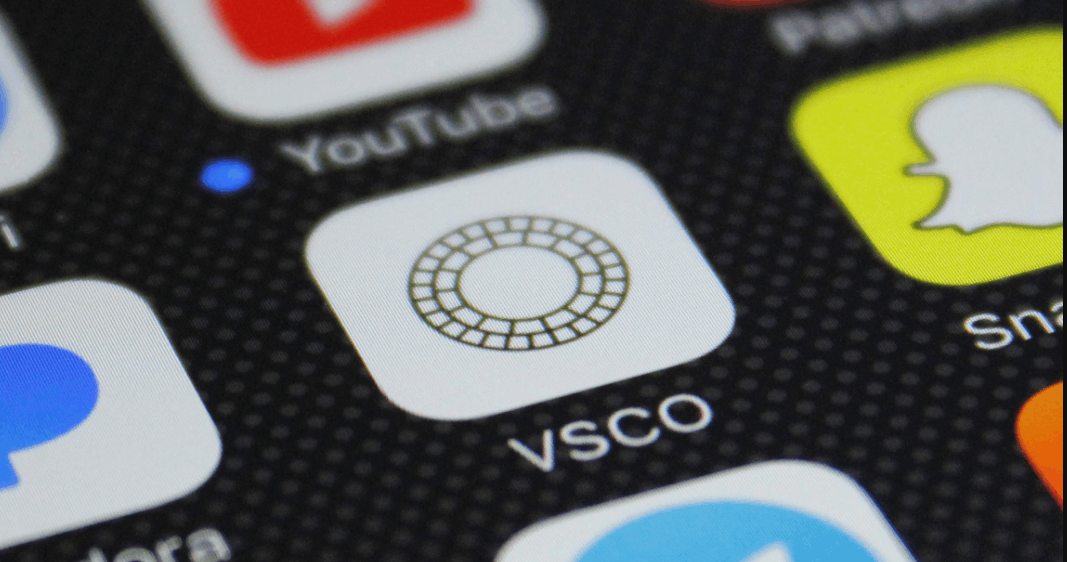 The best part about the VSCO app is that the edited photos look amazing, and users can maintain a natural look while doing so. Rather than offering just stickers and gifs, VSCO is more about artful filmic color filters.
Moreover, VSCO is not just a photo editing app, it is similar to Instagram that combines camera, editing tools, and users can connect with the online community.
Features Of The VSCO App
According to makers, "VSCO is a place where expression matters most." That is why the makers offer its users a full house of amazing and creative photo and video editing tools. Some of its amazing features are explained briefly below.
The app's first and foremost feature is its over-the-top photo editing tools, which makes VSCO a standout app in its category. Users can upgrade their photo editing game to a whole new level with VSCO's advanced tools.
Besides the basic features like cropping and playing with the photo's perspective, VSCO features Contrast and Saturation tools that allow users to make the photos scatter beauty. On top of that, tools like Grain and Fade help them add textures and add various analog film effects.
Preset Library With 200+ Presets
VSCO features a massive preset library of more than 200 presets. Now, users can recreate vintage film looks by Kodak, Fuji, and Afga, among others. The app offers a limited section of free presets without requiring a VSCO membership.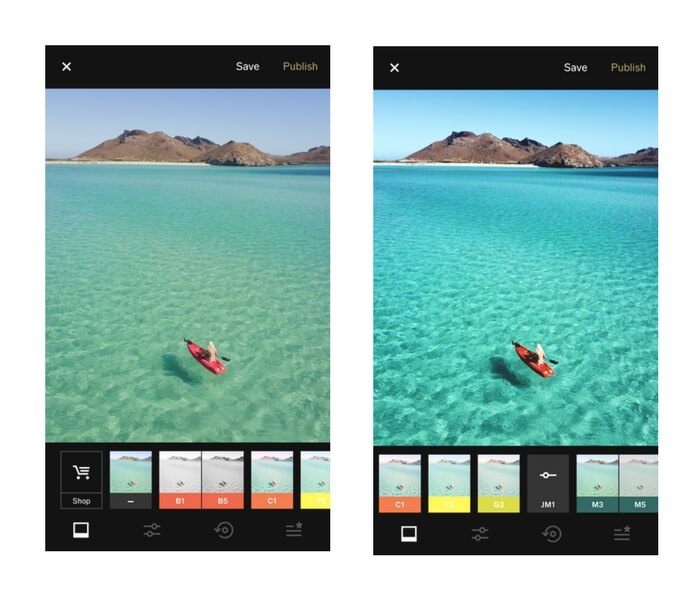 The Wall, Mensch Machine, Skyfall, Voodoo Lounge, and Vintage Fade are some of the best presets offered by VSCO. From quiet and muted to vibrant and saturated, each of the presets is designed to give your photos a unique look.
What's more? Users can also access other bundles of presets through the in-app purchase.
Video Editing Tools
One thing on VSCO that another application lack is its video editing tools. Thanks to the video editing tools that allow the users to transform the videos on their phones.
Use the presets and advanced editing tools similar to the VSCO photo editor.
In the video editor part of the application, users can adjust the white balances of the video and experiment with the color control with the help of HSL.
The VSCO Montage
Celebrate moments, illustrate your mood, and experiment with the photos and videos on your phone with the VSCO montage. This app feature allows users to make moving collages by layering photos and videos and ultimately telling a whole story.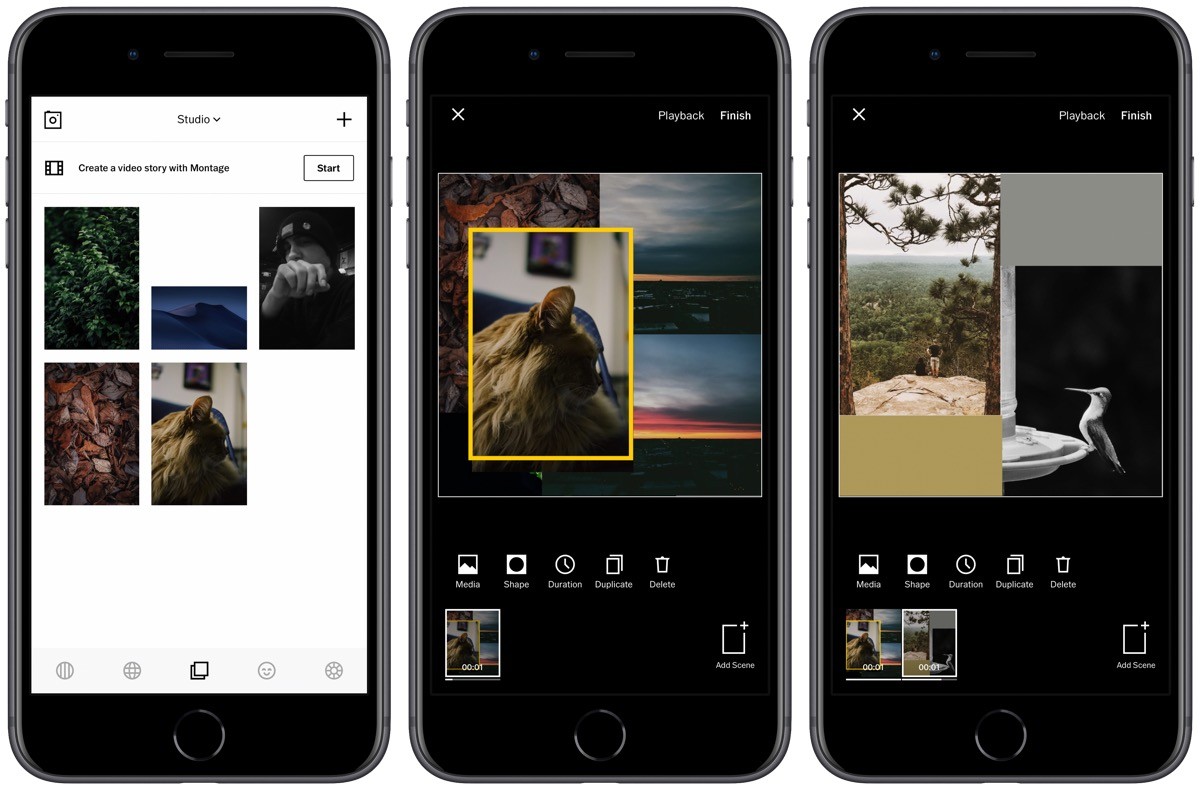 While creating a VSCO montage, users can adjust the opacity of any media layered in to create an eclectic range of customized gel colors and double exposures.
Social Media Connectivity
Once you are done editing your photographs using VSCO, you can share them and show them off to the VSCO's massive community or even any social media network.
Users can also find people they know and connect with new people on VSCO – the app is a creative social platform. Also, VSCO membership offers you exclusive weekly photo challenges.
How To Use The App
VSCO's user interface is quite straightforward and uncomplicated – even a novice photographer-editor can handle the app easily.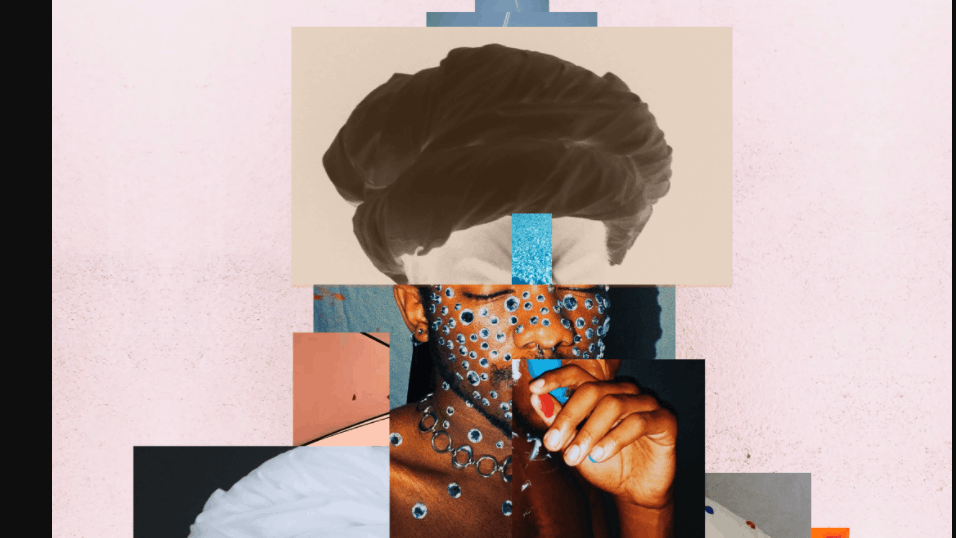 As soon as you install and open the app on your phone – the first thing you need to do is create a free account using your Google account or another mail account or even using your Facebook account.
App Permissions: While creating the VSCO account, users will have to access their phone's gallery, location, camera, and contact. These permissions will allow you to have the best experience on VSCO.
The Home Page: Ultimately, once VSCO gets access to the phone's gallery, users can start enhancing their images with VSCO's exclusive presets and tools. The home page of the application shows you the photo feeds of your VSCO contact list.
Discover Creators
On the Discover tab, users will be able to search for creators, their works, challenges, and various hashtags they can work with. Users can follow the posts and creators and also get their tutorial contents through VSCO membership.
The application's home page is also the gateway to your very own VSCO studio, where you will be editing the images. You will find a "+" icon on the bottom right corner of the screen on the Studio page. Tap the icon to open the gallery and select the image to start enhancing.
The app provides you some free presets initially; others you can unlock with the VSCO membership. Additionally, users can add text, adjust image perspective, rearrange exposure, contrast level, saturation, white balance, and skin tone of the photo. VSCO provides its users with an unlimited amount of possible changes that they can try with the images.
How To Download The App
The best part about VSCO is that VSCO is available on Android and iOS platforms, unlike other photo editor applications. To download the app visit the iOS App Store or Google Play Store on your smartphone and search for VSCO on the search bar.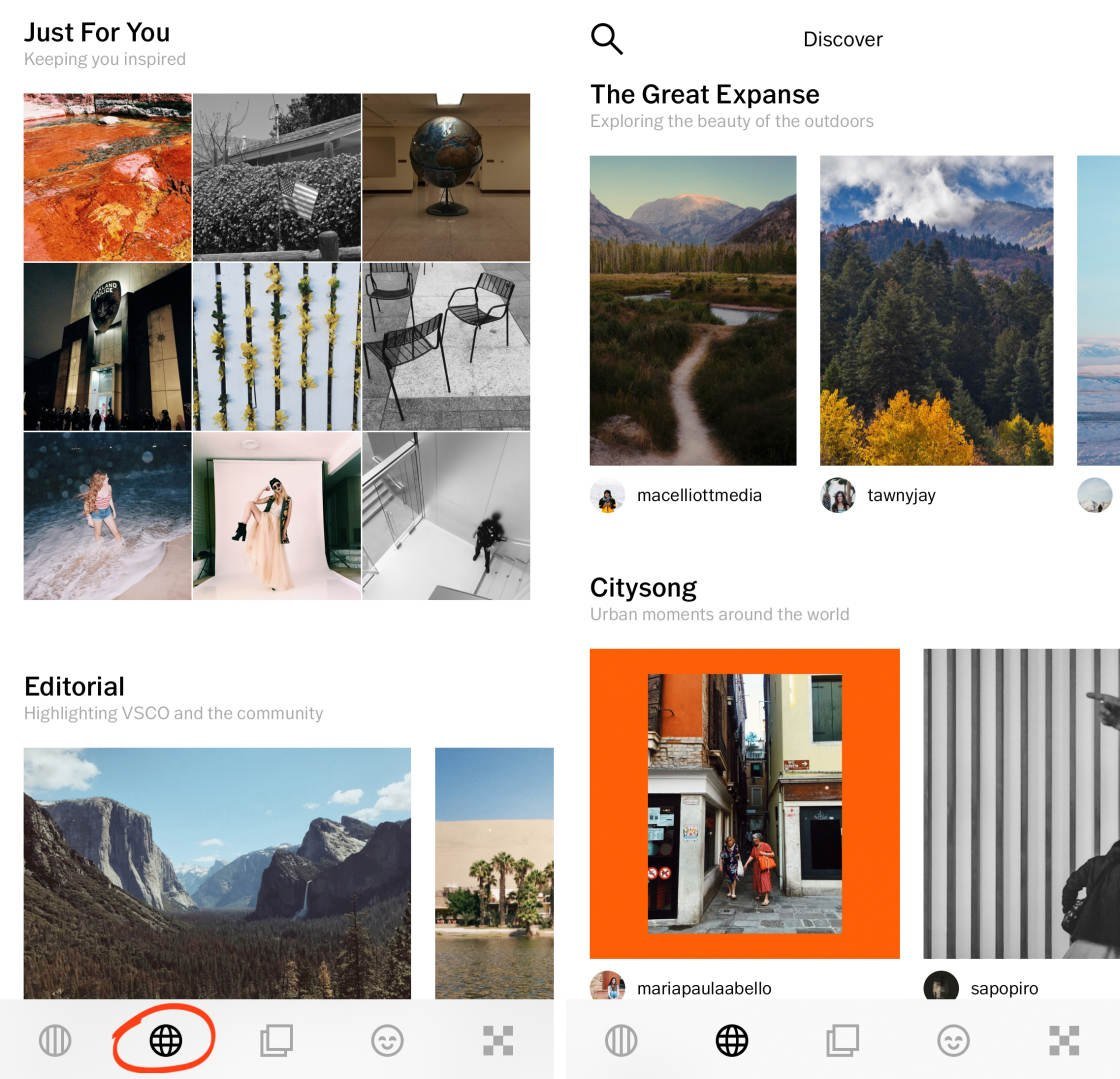 Then tap on the VSCO application, then tap on install to initiate downloading. Before downloading the app, VSCO will ask for few app permissions.
Grant those accesses, and finally, the app will be installed. Click the link to directly visit the Google Play Store and App Store page of the VSCO app, and begin downloading.
VSCO Membership And Pricing Options
On top of its salient features and simple user interface, what's more interesting is that the app is free to download and use. However, VSCO also features a VSCO membership, including their collection of 200+ presets, classic and Film X presets updated toolkits, and tutorial contents.
To sign up for a VSCO membership, visit the Membership page on the app itself. The latest VSCO membership costs just $19.99 per year, which equates to as low as $1.67 per month. Users will be able to pay for the membership through Apple App Store or the Google Play Store, depending on their device.
Additionally, once signed up for the VSCO membership, users will also get a free 7-day trial. The validation period of VSCO membership is always 1-year from the date of subscription. Additionally, it is also worth noting that the VSCO membership will get automatically renewed after the validation period.
Tips To Edit Like A Pro
Always Straighten the Images: The first thing you do while editing your photos is straightening them. When you straighten the image, use the grid's guiding lines and match them with a point of reference on the image.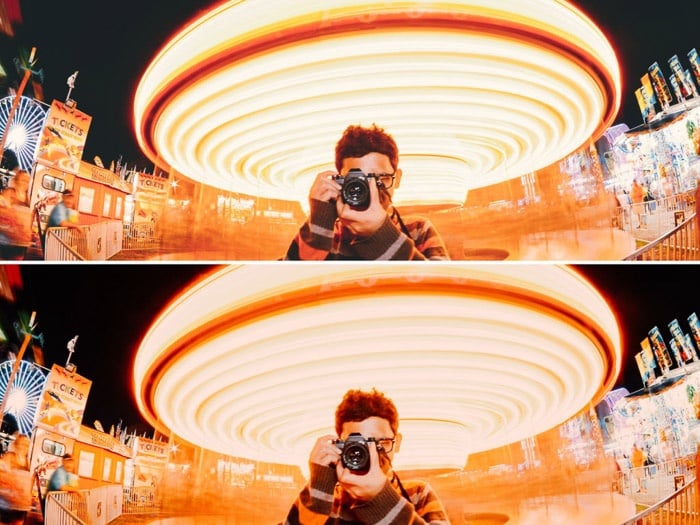 Adjust the Intensity of Filters: VSCO is known for its subtle filters that do not overpower the original image. So next time if you find the filter overpowering your actual image, try to adjust its intensity. To do so, first, apply the filter of your choice; and tap on the filter once again to view the intensity slider.
Layer the Filters: Why use just one filter when VSCO allows you to use two? VSCO permits users to apply two different filters on one single image. To do so, apply the first filter on the image and save it to your device. Next, open the saved picture on VSCO and apply the second filter.
Mark Your Favorite Presets
As you are on the editing journey with VSCO, you will come across several presets that you often use and have become your favorites. With VSCO, users will be able to mark their favorite presets and make their collection. What's more, you can even hide the filter series that you do not use at all.
Use Clarity Instead of Sharpen: VSCO features a "Clarity" tool that is way better than the "Sharpen" tool. The clarity tool gives you less grainy results than sharpening, which will beautify and enhance the quality of the image.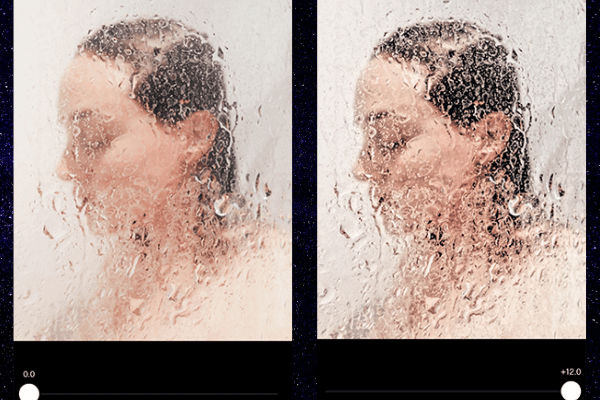 The Bottom Line
Photographs do not look as good as they should unless they are edited. Even professional photographers edit their photos with several editing tools before publishing them.
There are numerous photo editing applications, and at times one can easily get overwhelmed. VSCO is an all-around application that can work with both photo editing and video editing.