Who doesn't like music, after all, "music is the language of the soul"? Because of this, I'm confident that at some point in your life you daydreamed about what it would be like to be a DJ and produce your own beats.
In this age of mobile apps, becoming a DJ might not have to be just in your imagination. There are various apps that have been developed to mimic musical instruments and of course, DJing apps were also created, allowing people to make their own music and beats.
In this article, I will discuss one DJ app in particular, which is the Groovepad app. This app is among the most popular music creation and DJ apps available online. If you want to know more about the Groovepad app, continue reading below.
About DJing
The Emergence of Computer Software in DJing
A Closer Look at the Groovepad App
How to Download and Install the App on Your Mobile Device
The Groovepad Premium Subscription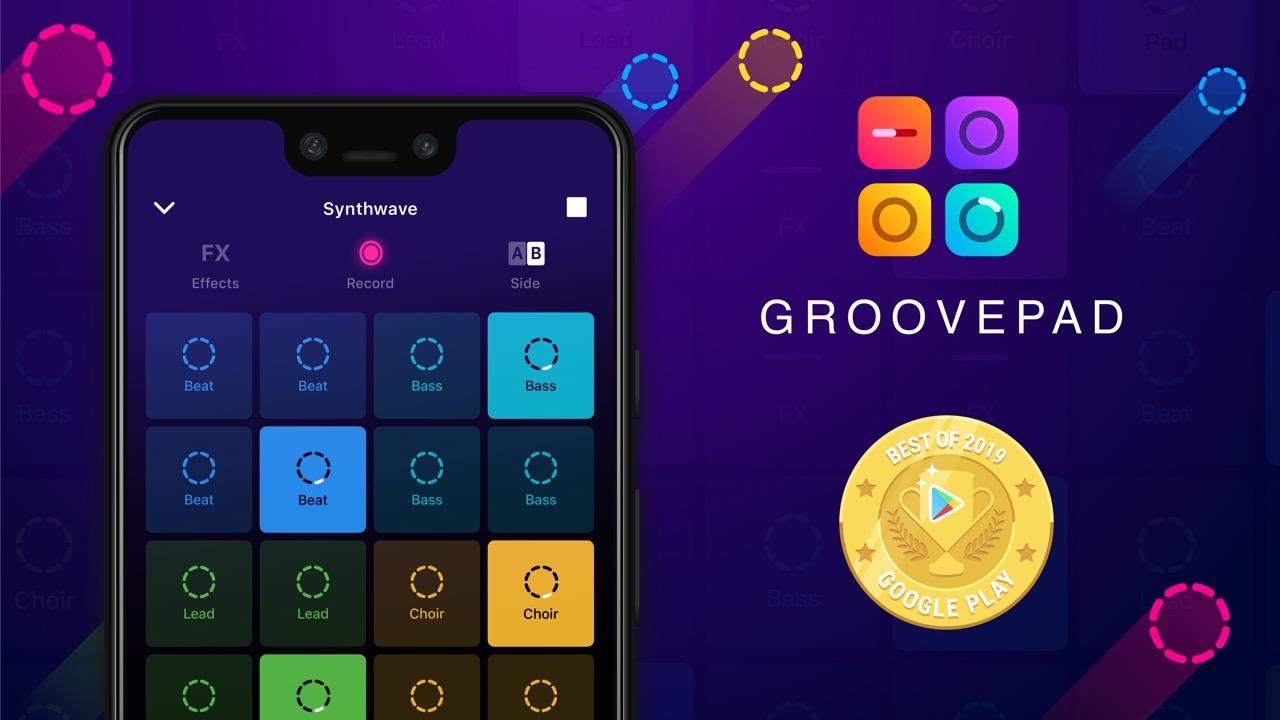 About DJing
To be able to highlight what the Groovepad app can do, I decided to discuss first what DJing is all about. The term "DJing" or "deejaying" refers to the work done by a disc jockey or DJ. A DJ is a person that uses audio equipment to mix and play recorded music for an audience.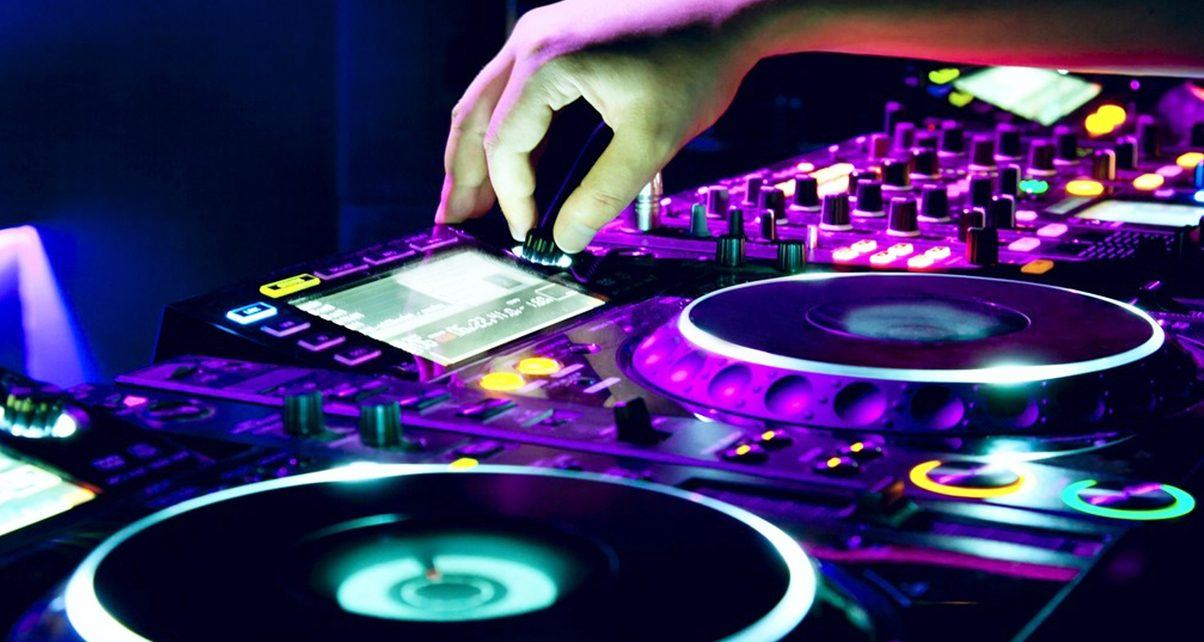 DJs usually use equipment that's capable of playing at least two sources of musical recordings simultaneously in order to mix them together with seamless transitions and create unique song mixes. Among the most commonly used equipment by DJs are mixers, reverbs, and drum machines.
Often times, DJs use microphones while performing to talk to the audience. They also use sound effects and electronic musical instruments to create unique beats.
Nowadays, DJs use software that can be used with DJ controllers to be able to mix digital music instead of the traditional console mixer.
A Brief History of DJing
American radio commentator Walter Winchell coined the phrase "disc jockey" in 1935. To describe radio announcer Martin Block, he merged the words "disc," which referred to the disc-shaped phonograph records, and "jockey," which denoted a person working a machine.
Block was the first radio announcer to become popular for playing recorded music over the radio. Radio DJ Jimmy Savile held the first DJ dance party in 1943 by playing jazz music at the Loyal Order of Ancient Shepherds function room. Savile also claims to be the first to use twin turntables for continuous play.
Nightclubs and discos grew in popularity in the 1960s while hip-hop culture, which includes DJing, graffiti, breakdancing, and rapping, boomed in the 1970s. Techno music emerged in the 1980s and the launch of MTV gave rise to video jockeys or VJs, who introduce music videos.
The Emergence of Computer Software in DJing
With the constant development of new technologies across decades, the equipment used by DJs have also evolved. The earliest DJs used record turntables, vinyl records, and audio consoles but in the 1990s onwards, many DJs shifted to digital audio.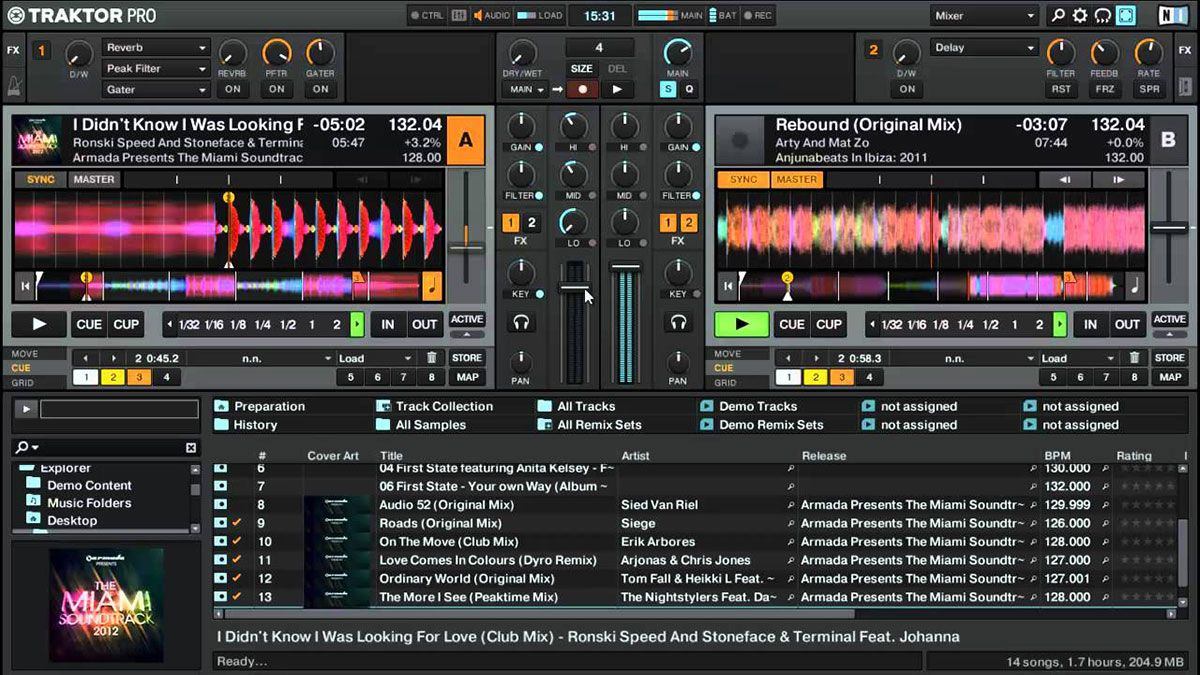 As more music was created, the library of digital music files continuously expanded and to take advantage of this trend, and computer software for DJing was developed.
The use of these software enabled DJs to use laptops to store their music files instead of bringing CDs and vinyl records to their gigs.
Compared to the ordinary music player software used by consumers, DJ software are capable of simultaneously playing at least two audio files while displaying the files' waveforms, and enabling DJs to listen to either one.
Analyzing Music through DJ Software
These waveforms are crucial for DJs as they use them to see what's next in the music and how the various files aligned during playback. Music files are also analyzed using these software to determine their tempo and where the beats are.
DJs can use these analyzed data to manually match those beats or they can use the software to automatically synchronize them. DJ software have digital signal processing algorithms that enable DJs to change the tempo without messing the recording's pitch.
With the proliferation of tablets and smartphones, some DJ software have been created to be used on them. And this is where the Groovepad app comes in.
Take a Closer Look at the Groovepad App
It's time to talk about the Groovepad app now that we've completed talking about what DJing is all about and how it has evolved over time to now encompass the usage of computer software.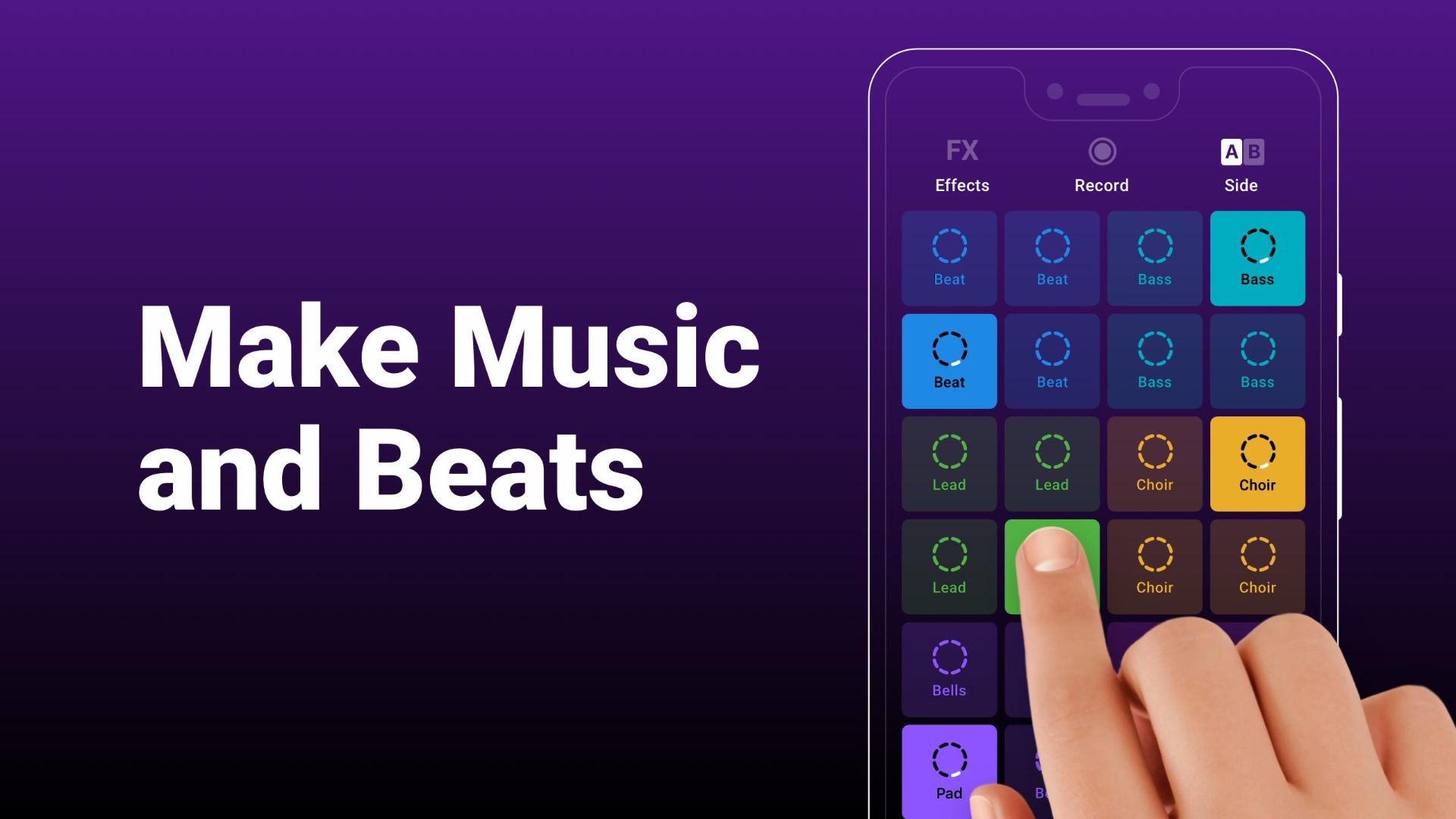 Groovepad is a beat making app that teaches users how to create their own songs and play different music tracks on their mobile device. It's as simple as playing an audio file and then tapping on the pads to create beats.
As someone who gets overwhelmed at the sight of DJing equipment, I would say that the Groovepad app from Easybrain is very easy to use and beginners like me would not have a hard time using it to dip our toes into DJing.
However, just because a newbie like myself was able to utilize the program doesn't mean you should. Due to its numerous capabilities, the software is also intended for professional DJs and music producers. They can certainly make beats and songs using the app while they're on the go.
Examining the Notable Features of the Groovepad App
The Groovepad app has a variety of features that can help newbies and professionals make their own beats and music. The app has a huge library of unique and eccentric soundtracks that you can start with and they encompass a variety of genres, including electronic music, hip-hop, and dubstep.
For beginners, the app has something called Beat School where you could take lessons for each sound pack and practice your improvisation. Groovepad also has a feature called Live Loops where you can create first-rate music by seamlessly blending sounds together.
It's impressive that the program also features a drum pad app with FX effects including filter, flanger, reverb, and delay. Additionally, the app offers a share feature that you can use to distribute your works and dazzle listeners with your DJ skills.
How to Download and Install the App on Your Mobile Device
Fortunately for mobile device users, the Groovepad app is available to both Android and iOS platforms. I particularly like this because I own and use Android devices, as well as an iPhone and iPad. I can simply switch out devices to practice my DJing skills more conveniently.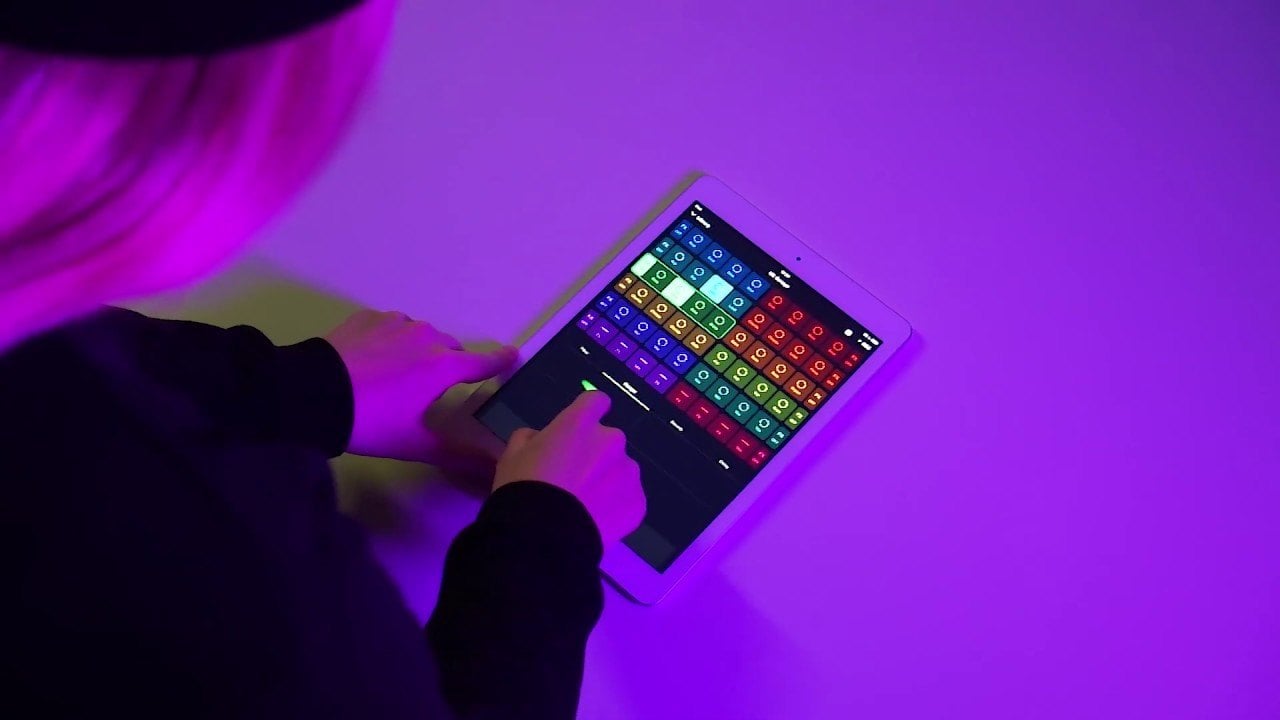 For Android users, open your Google Play Store and search for the Groovepad app. It is listed as "Groovepad – Music & Beat Maker" in the Music & Audio category. Based on more than 1.3 million user evaluations, it presently has a rating of 4.7 out of 5.
Tap the Install button to begin downloading, then wait for it to complete. The installation process will start automatically as soon as all the files have been downloaded. Before trying to launch the app, wait for the installation to be finished.
Groovepad App for iOS
For the iOS version of the Groovepad app, open the Apple App Store and you will find it in the Music category under the name "Groovepad – Music & Beat Maker". It currently has a rating of 4.8 out of 5 stars based on 340,000 user reviews.
English, Arabic, German, Chinese, and Spanish are among the languages in which the app is accessible, with a rating of 4+. By simply tapping on the Get button, you may download it. As soon as the download is complete, the app will instantly install on your smartphone.
The Groovepad Premium Subscription
While the Groovepad app is free to download and use so free users wouldn't have to worry about paying anything, the developer offers a premium subscription to anyone who wants to enjoy additional perks.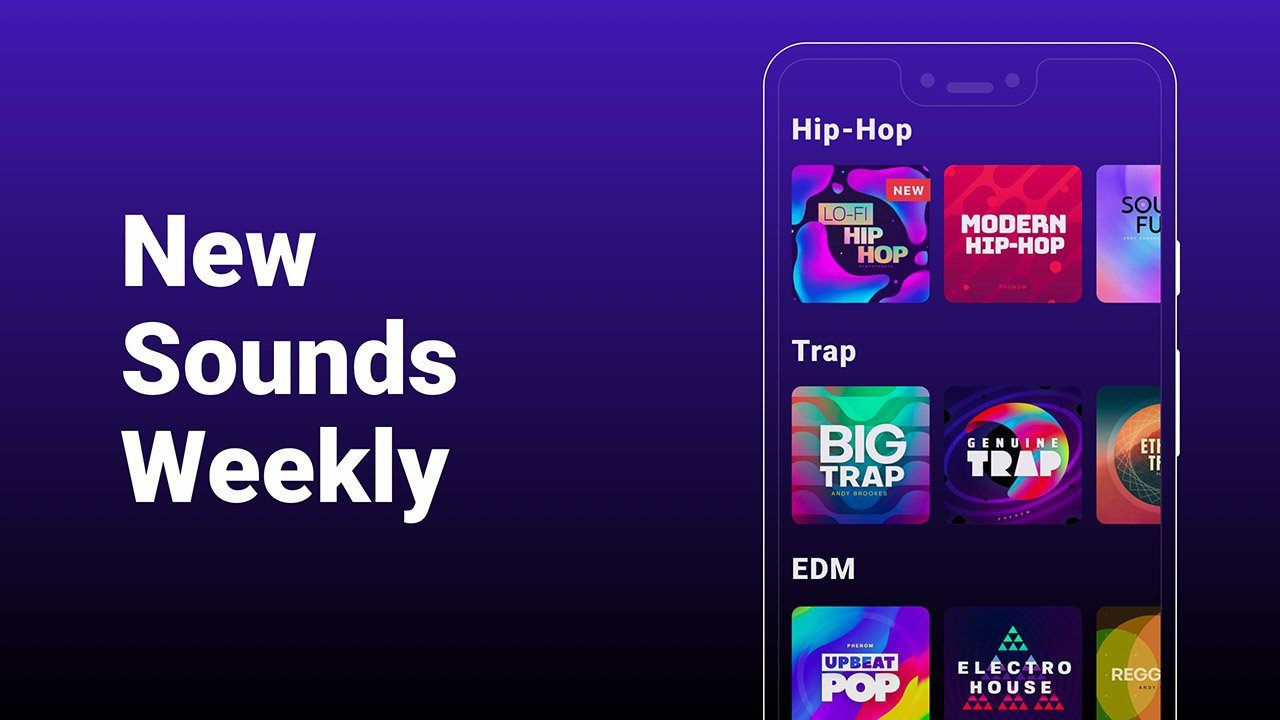 Subscribing to premium enables you to unlock all the sound packs and features of the app. You will also get to enjoy new releases on a weekly basis. If you're easily annoyed by ads, don't worry because ads are removed for premium subscribers.
A Groovepad Pro monthly subscription would cost you $14.99 per month but you can opt to avail the yearly subscription, which is priced at $46.99 annually, to get a few dollars in savings if you intend to use the app long-term.
Check Your Device's Compatibility
To avoid any hassle, make sure that your device is compatible with the app before downloading it. The Android version has a file size of 52 MB and requires your device to run on Android 5.0 and up. Its current version is 1.8.4, which was updated last August 12.
For the iPhone and iPod touch, the iOS version of the program has a file size of 226.5 MB and requires iOS 11.0 or later. Before installing, iPad users must make sure their device is running iPadOS 11.0 or later.
Conclusion
The Groovepad app is a great way to introduce yourself into the world of DJing. I'd say that it's quite addictive to use for me because I really love electronic music and being able to create my own beats was a dream come true.
The Groovepad app is absolutely for you if you think you'll enjoy creating your own beats and music utilizing an app. I sincerely hope you learned more about DJing and the app from this essay. Enjoy!