TikTok skyrocketed to success since its launch. The sounds that you choose for your TikTok video play a major role in making or breaking your video. Every new song that trends brings with itself an opportunity to reach a lot of people.
To gain as many likes and comments as possible on every video you publish, you must carefully select your music. It should be trendy, full of hip moves, and content-rich in those few seconds.
In this guide, we look at the 13 top-listed songs on TikTok and how they can make your video shine.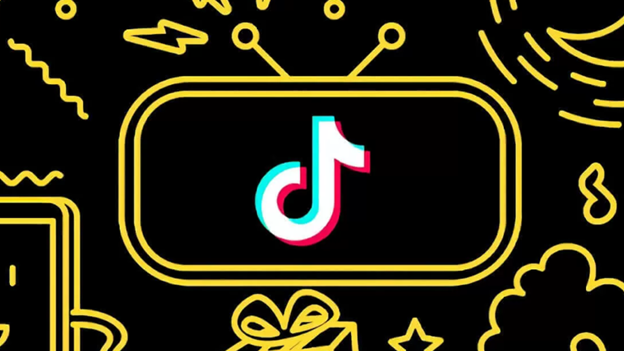 Image Source: Techspot
Bored In The House By Curtis Roach
During the pandemic, we were all stuck at home and bored. Curtis Roach felt the misery of being idle, and he wrote the song "Bored In The House," seeking inspiration from the recurring situation.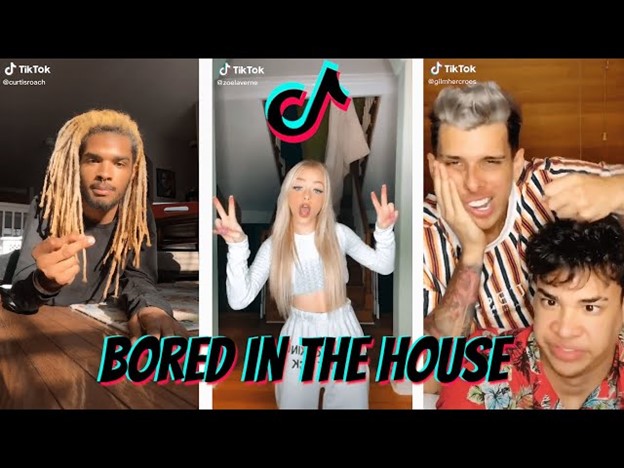 Image Source: Twitter
The song, once released, turned out to be a huge hit on various social media platforms and especially TikTok.With hashtags like #bored and #checkthisout, it became a chartbuster with people making millions of videos using this song.
With so many unique ideas, millennials and influencers made drooling videos sitting at home with crazy household kitchen items and hard-to-believe funny concepts.
According To You By Elsie Liebirth
The popularity of this song was due to the deep-emotional lyrical notes that it contains. Filling the voids of parental communication with the pro-active Gen Z generation, it became tremendously famous on TikTok with the duet feature.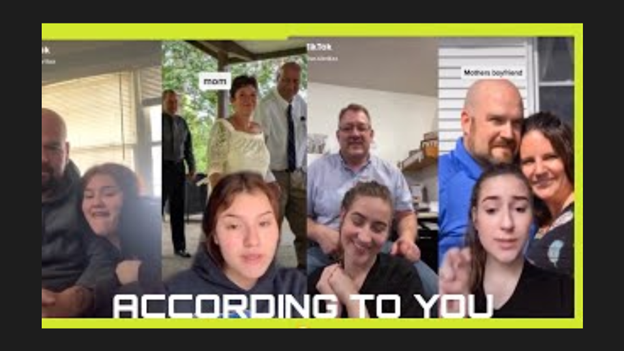 Image Source: Jona Liza
So many videos came out about parent's reaction to the little things associated with their children, having complete sync with the emotional values.
#accordingtoyou had its own spin that brought about a change, showcased learning, and promoted a deep children-parent bond with fun and solid messages.
Buss It By Erica Banks
Buss It By Erica Banks became the new heartthrob transitional song on TikTok with edgy squat-style moves, especially for young teeny girls flaunting their curves on its beats.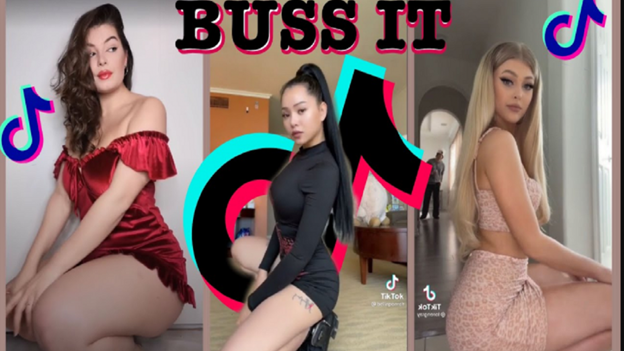 Image Source: Brunch Virals
It was yet another contemporary song to be performed in the Transition format, where people didn't just show off their classy clothes but also their physique. Buss, It took TikTok trends to even greater heights.
There are nearly 6 million videos on the Bank's Buss It song and still counting. The song was popularized by using hashtags such as #transitions #bussit and #bussitchallenge.
UCKERS' By Shygirl
With 1,91,000 videos on this trend, the song screams out phrases that they believe to be false. The music roars about the contrasting difference between "How people show themselves on Insta profiles" vs. "How they actually are in reality."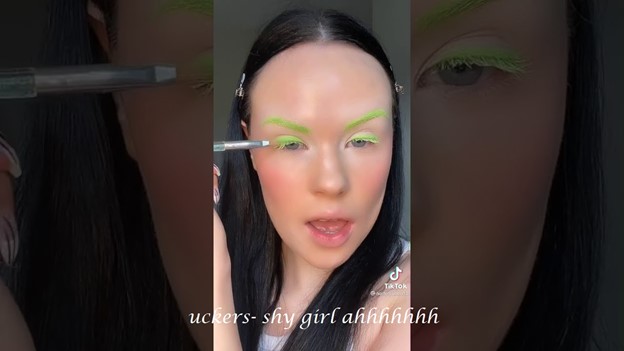 Image Source: Sarah Elizabeth Moody / YouTube
The TikTok videos made on this song are very skittish, and they express a little more of a playful vibe. The trend also spread its wings by becoming the background music of many innovative DIYs and luxury tours of home decors.
Product advertisements and brand endorsements also used Shygirl's track on TikTok to reach as many people as possible.
Broken And Beautiful By Kelly Clarkson
Broken and Beautiful from the movie Uglydolls receives a wide audience and was primarily a blockbuster on TikTok because of its relativity with common people.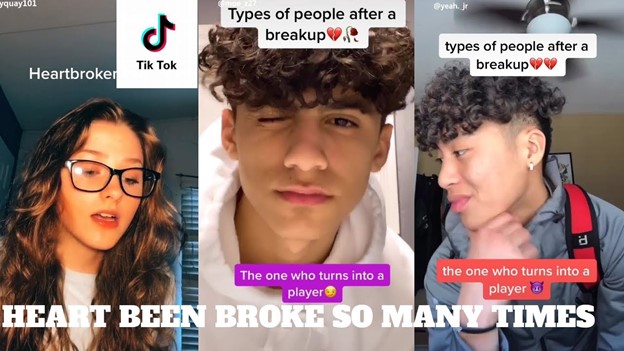 Image Source: Videos to Chill / YouTube
It was used to share stories that were timebound in mini seconds on the app but lasted serene impacts in the hearts of viewers.
With many transformations and inbuilt effects, brands and organizations also used the song to promote their products because the music connected with people's souls. Users made content that aroused inner strength and confidence with the help of Clarkson's lyrics.
"I'm Just A Kid" By Simple Plan
We probably want to relive our childhood whenever we look at our school pictures with filthy clothes but unfiltered memories. "I'm Just a Kid" evoked the child inside everyone on Tiktok.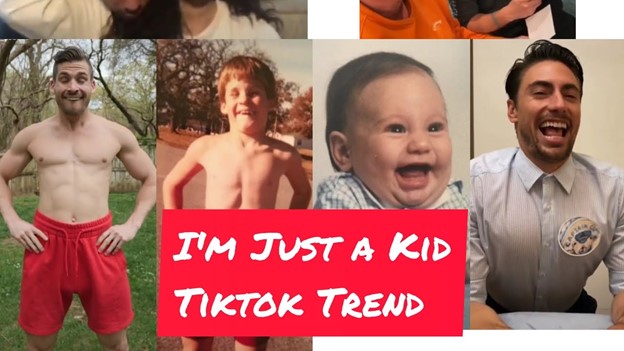 Image Source: Emil Vibes / YouTube
The response was gigantic, and this song became insanely popular in the form of "Throwback Challenges". The "Throwback Challenge" is nothing but a modern-way tribute trend where people recreate their pictures from childhood as adults.
When the chorus drops, the throwback picture will pop up, showing the same visual effects, except making everyone look a lot younger and brighter.
Wipe It Down By BMW Kenny
Kenny's Wipe It Down became a mind-boggling challenge that was used by so many influential TikTokkers. It plays into the transformation genre, something that delights users on the platform.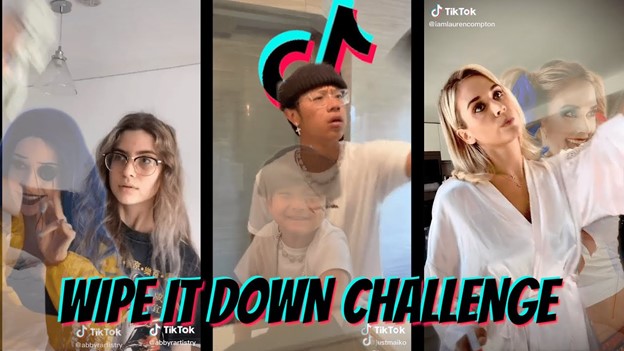 Image Source: Tik Tok It / YouTube 
It actually features someone in front of the mirror, wiping down the mirror and 'transforming' into somebody in another crisp outfit or bold character before transforming back to themselves.
It's like gold in the hands of a clever creator who can reveal many looks, especially fashion designers and fashion influences. Brands also used the opportunity to show the off-camera, goofy behind-the-scenes personality with this trend.
If The World Was Ending By JP Saxe & Julia Michaels
"If the World Was Ending" is an emotional song by JP and Julia that TikTokkers have used to express heart-wrenching issues on the global platform through TikTok. The song was used to show support, understanding, and relatability by brands.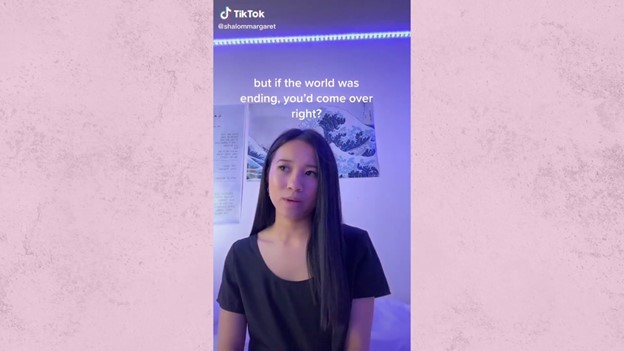 Image Source: Shalom Margaret / YouTube
Brands used it as a blank canvas to reflect and show their understanding of real human concerns on a platform that cares a lot about authenticity through TikTok videos and challenges.
So, what would have been a better pitch than this song that broke into the Billboard charts and The UK Top 20 off the back of viral success?
Laxed By Jawsh Stylah
The spunky, funky beats of Laxed will challenge you to dance from within. The hip-swaying curves were a hit on TikTok, especially amongst couples and dance lovers. It was created by a New Zealand producer commonly known as Jawsh 685.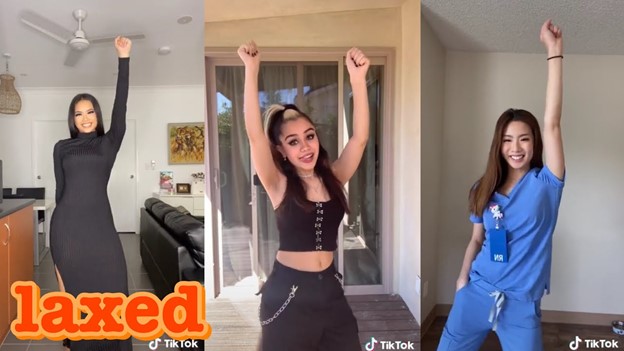 Image Source: TikTok Angel / YouTube
This very bluesy dance music by Stylah has been used all over TikTok for a very special reason. It is used in a trend where TikTokers show off traditional outfits from their cultures and individualities.
With #fy #foryou #foryoupage, it was a global hit and got worldwide fame.
Day 'n' Nite" by Kid Cudi
Released back in 2008, Day 'n' Nite" is currently relishing a massive fan-base moment on TikTok. Most videos made on this song represent a person standing in front of a light switch with a phrase texted anywhere on the video.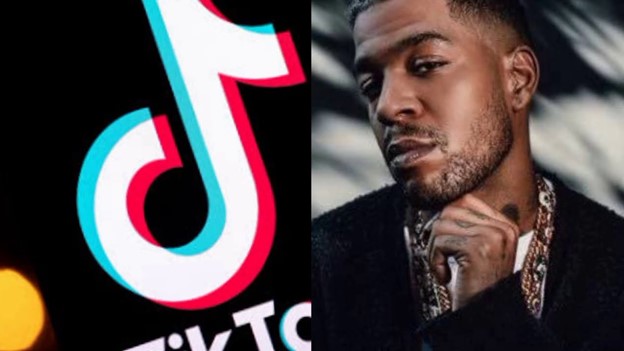 Image Source: Twitter
While some of the letters might be white in color, the others are bold black. When the lyrics "day and night" begin, the person flips the lights off, and a new phrase with only the white letters is highlighted.
Hence, many light shows with black and white with elemental creativity were made by many active users of TikTok.
Savage Love By Jason Derulo
This song is a pep-talk clever creation by Jason Derulo. Inspired by the beats of the rising star Joshua Stylah, he created a whole masterpiece and a dance routine for everyone.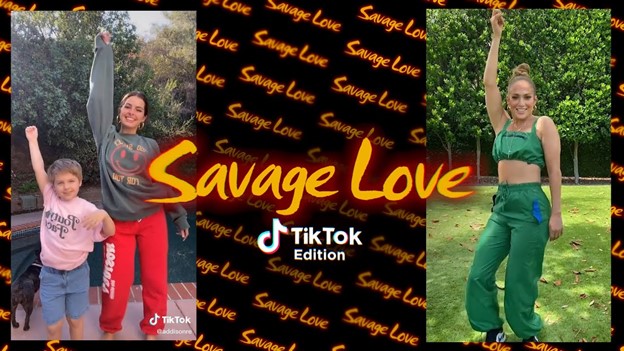 Image Source: Jason Derula / YouTube
He wisely called it 'Savage Love,' knowing Megan Thee Stallion's Savage was also blowing up at the super-specific time. The easy-to-copy dance challenges walked hand in hand with it, and many brands also demonstrated their lighter side by completing this challenge.
It was played at birthday parties, and teens used to post their birthday video candids with their group of friends on this trend.
Prom Queen By Beach Bunny
The sound of "Prom Queen" is country-tinged and uptempo, but the lyrics speak for themselves. This song proved to be a great fit for many TikTok users since it allows them to generate material and videos about more serious, meaningful, and personal issues.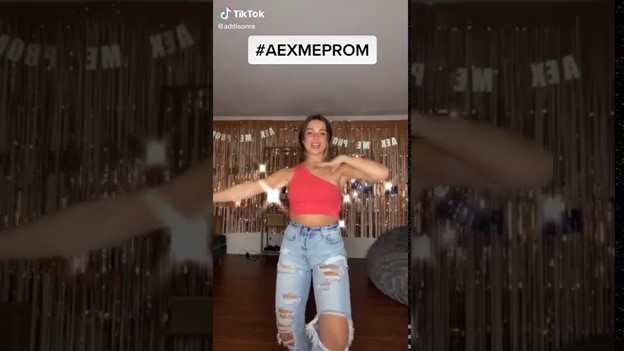 Image Source: Addison Rae Tiktok Complications
The lyrics focus on deliberate topics like low self-image and disordered eating habits. A lot of influencers used "Prom Queen" as an inspirational background video promoting their healthy lifestyle. Although this song does contain explicit and triggering lyrics, it is still a great song to listen to.
It's Not The Same Anymore By Rex Orange County
With approximately 2,40,000 videos on TikTok, the song became a trendsetter. The mild, sweet acoustic jam with featured effects by TikTok made it possible to show how different a person looks while filming as compared to how they used to look in the past.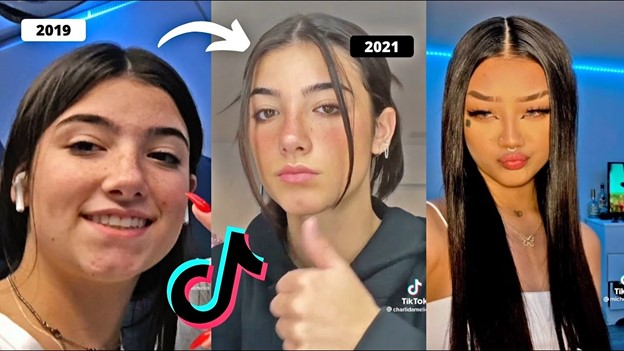 Image Source: Trendy TikTok
You may stroll down memory lane with this tune and see how you looked years ago. The trends support the song's title, "It's Not The Same Anymore."
People displayed a photo of themselves from another time in their life and then showed themselves babbling the lyrics, "Wow, I look so weird here. My face has changed now." some very funny and creative videos became trendy out of it worldwide.
The Bottom Line
Social media apps like TikTok have become a vital source of entertainment. Those who are serious video makers on TikTok take post something crafty and witty to attract the audience. It's not just a swipe-up game for those who give their heart and soul to every video they make.
The above-mentioned songs were a major trend, and many famous TikTokers made use of those songs. They gained a hefty amount of likes and comments that surely leveled up their influencer game.