Having a collection of apps within my phone these days is not surprising, given that I am a busy person who uses different kinds of apps to either run my business, post on my social media, or for other functions like entertainment and games.
These apps can consume a lot of space, and it could be challenging to locate my applications and get them opened. I might have to run multiple applications at once to keep up with my busy day.
Many apps can help me fix this mess that I am in, but nothing has truly impressed me as much as the Simple App Launcher. This app launcher provides basic functionality that allows me to manage my entire day. In this article, I shall discuss the following:
How To Launch Your App
Launch Apps The Way I Want To
Why This App Is Easy To Use
Setting Up The Dark Theme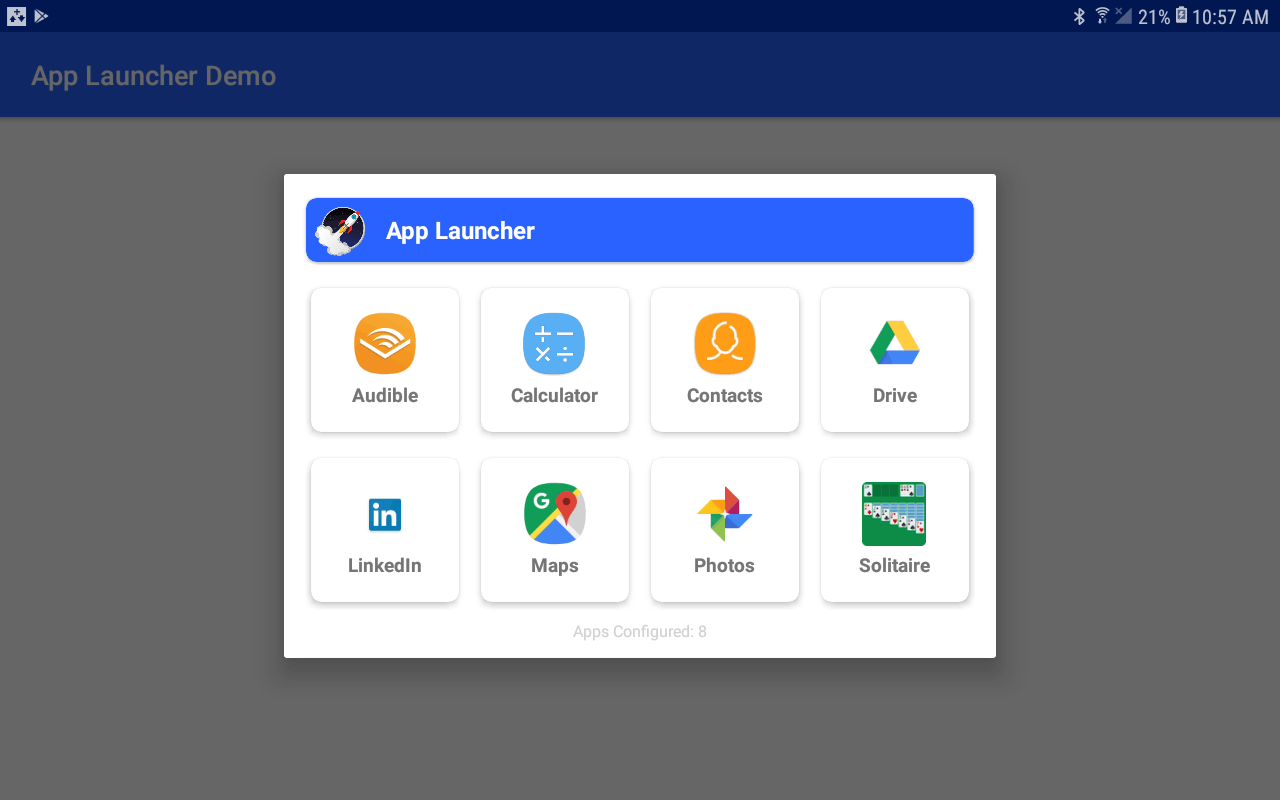 How To Launch Your App
Simple App Launcher is an app that provides one of the simplest and easiest ways to launch your apps the way I want them to. There have been countless times that I had to search for apps within folders from my mobile device, and that alone takes several minutes to do.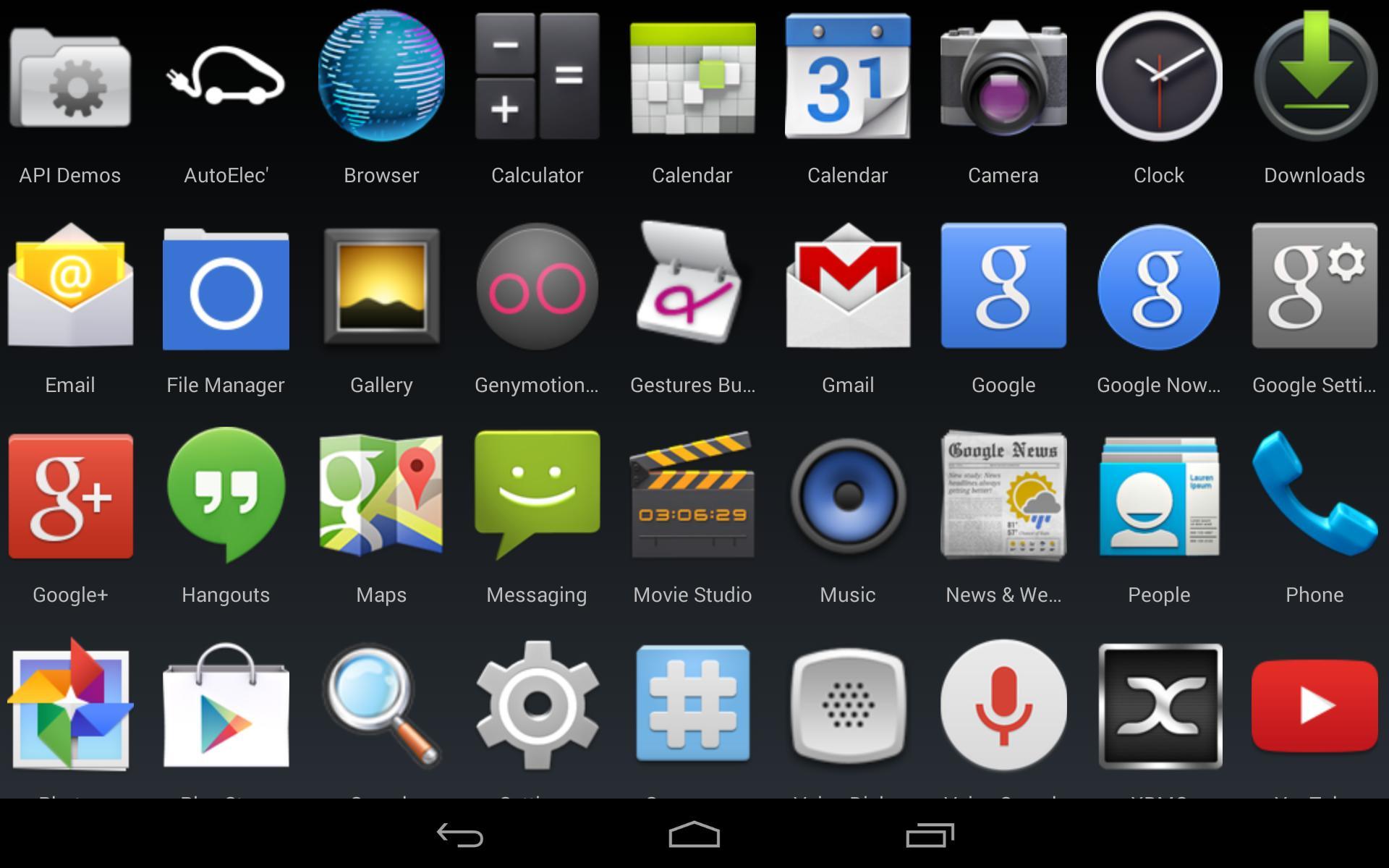 Considering I'm a very busy person and I need access to my apps as fast as possible, Simple App Launcher takes me directly to the app that I want without going through different folders where the app is located.
I can customize my home screen using the different apps that I commonly use, so I don't have to place them within a folder or scroll through various options. Sometimes, the home screen becomes full of essential apps, but the Simple App Launcher helps space out all the apps that I need and arrange them correctly according to how I want them to.
It feels perfect to have an app that provides convenience, especially for a busy person like myself. The Simple App Launcher also works well with other app launchers on my phone because it allows me to transition from one group of apps to another smoothly. I can even name my launcher according to their use.
Downloading the App
Downloading Simple App Launcher is very easy using the Google Play Store. I needed to launch the Play Store on my Android phone and search for the app using the name Simple App Launcher.
It simply took me a few seconds to discover the correct app, and clicking Install will automatically download the software while ensuring you are connected to the internet or mobile data. Please wait for the app to download and install completely on your smartphone before tapping Open to launch it.
I've also tried it on my tablet, and it works perfectly well on that device as well. When using the app, there is no need for an internet connection, and I can use it at any time and any place that I want.
Launch Apps The Way I Want To
Launching different apps can take its toll on your mobile phone or tablet. They can take up too much space and can lead to lagging. The Simple App Launcher changes my entire home screen into a fun and simple collection of apps that I commonly use.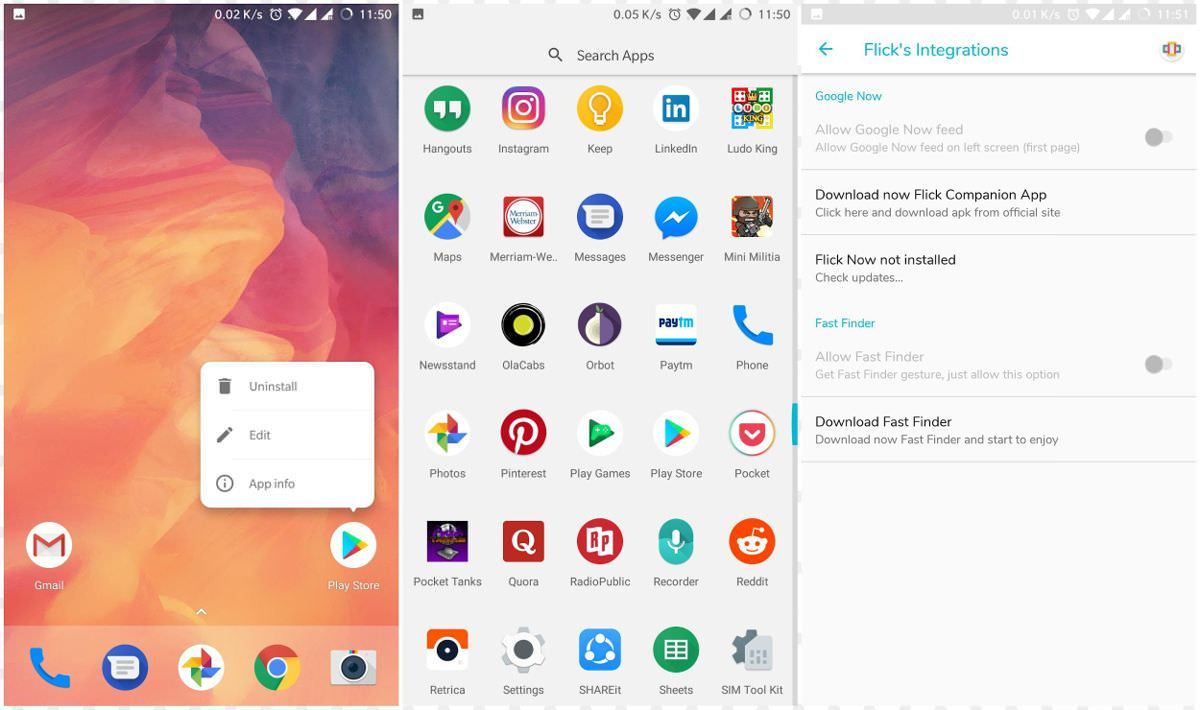 I will never have to swipe left or right in search of the app that I want to find. Gone are the days when launching apps takes a few minutes because it is way down below the long list of apps that I have to scroll through.
There is an option to close the app that I am busy with before launching a different app. This is an excellent feature for phones that have a lower set of memory. Probably the best benefit I get from using this app is the convenience I get from using different apps that are significant to my daily activities.
Transitioning from one social media app to another is very seamless. The fact that I get to store all the essential apps on my home screen under one launcher means that I will never have to check different folders or scroll down the list of apps on my phone ever again.
Secure Use
The app does not ask for unwanted and unnecessary permissions. Gone are the days when newly installed apps ask for your consent to access your gallery of photos or even some of your personal information before you can proceed. This ultimately helps me feel secure and safe from all the different apps that I use within the launcher.
The app also cannot delete system programs, which is a nice feature because it prevents me from unintentionally removing them from my phone. If I want to remove an app from the launcher, all I have to do is click the icon or ignore it the next time.
I don't have to waste time waiting for the app to be completely deleted from my device. I am convinced that my personal information is secure because the app does not require any mobile data or internet connection to function properly. When I use all of the apps on my phone, I have the privacy that I require.
Why This App Is Easy To Use
Setting up the launcher is very easy. I needed to choose which apps I wanted within the launcher and arrange them accordingly. This way, whenever I use the launcher, I am taken immediately to the apps that I want to use without any hassle.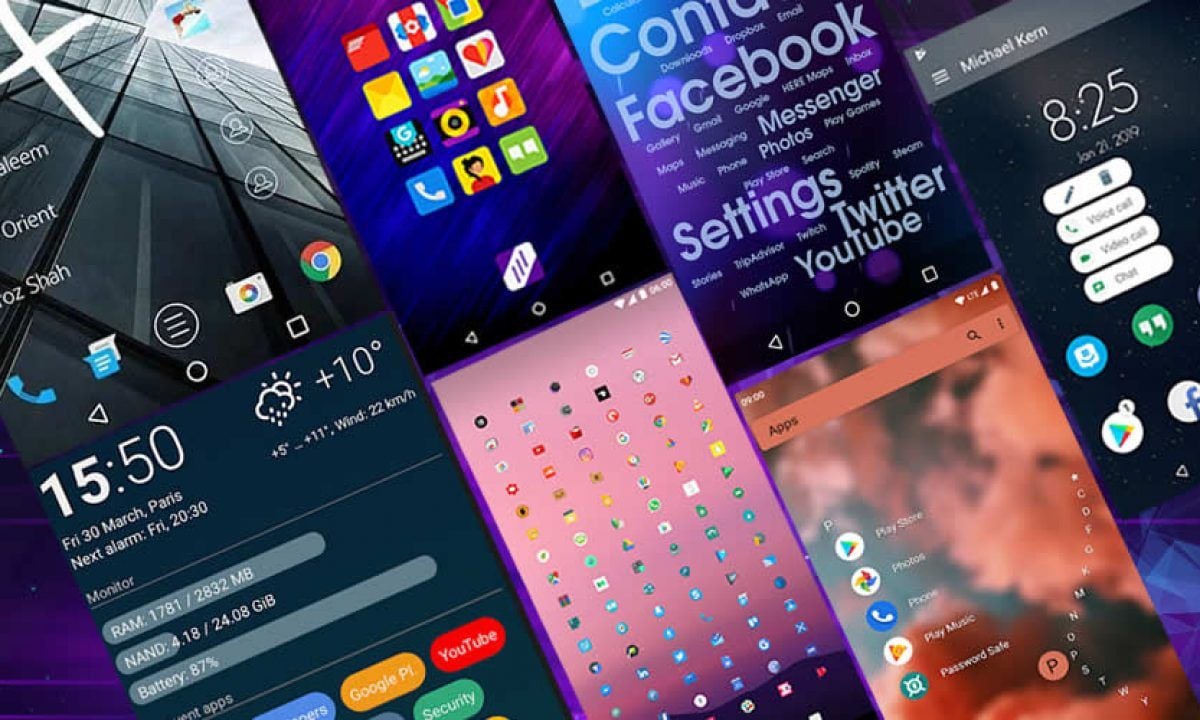 Navigating through the launcher is also effective, making it one of the easiest to use within the market. If I ever wanted to go on Facebook, I launch the app and find Facebook seconds after I will be able to launch my Facebook app.
Transitioning from one app to another is also simple all that I have to do is close my current app and then move on to my next app.
No Ads
Whenever I use an app that I have downloaded over the internet, I am usually bombarded by constant intruding ads while navigating the app.
I understand that certain apps need to earn through ads along the way, but ads' constant barrage can be very intrusive and annoying at times. I am glad that the Simple App Launcher has done away with ads.
This makes it much easier to navigate the launcher alongside the apps. No more ads are popping up left and right when I least expect them to. This makes it another great reason to download and use the Simple App Launcher for your mobile device.
Setting Up The Dark Theme
There are times, especially at night, when the phone is too bright for me to look at, and sometimes it can be a very glaring experience. The Simple App Launcher comes with different themes that will suit my style, and one of the best themes that I constantly use is the Dark theme.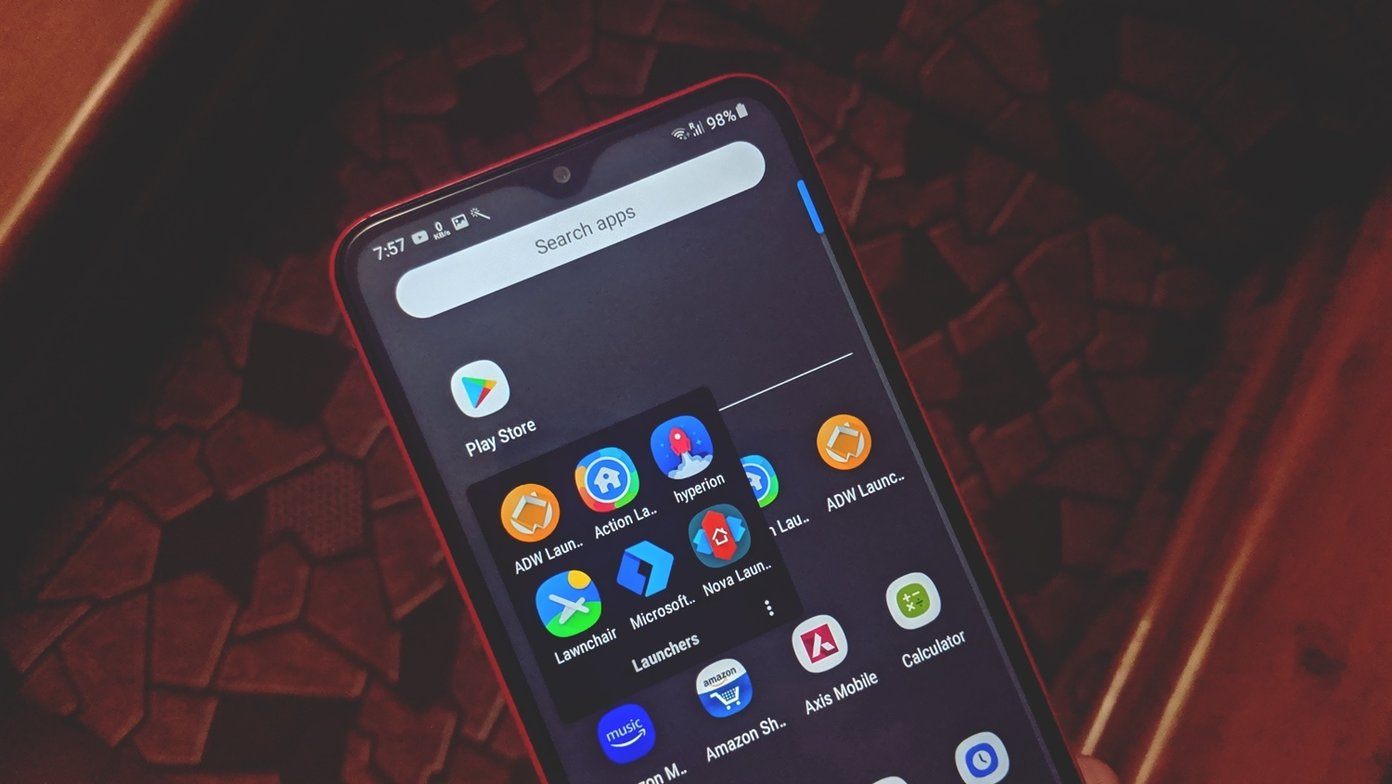 The dark theme from the app lessens the glare from the device and allows my eyes to adapt to the screen without hurting my eyes. Apart from the dark theme, I am also fond of the many other color themes within the app.
This allows me to customize the launcher and make it my own. According to the reviews, the dark theme is one of the most popular themes in the app because it makes the entire screen more beautiful and comfortable to look at, especially in low-light circumstances.
Fully Open Source
The fact that the app remains fully open source means that it is very versatile to its users' needs. Many of us want to have our personalized themes and different navigational tools within the app. Making it open-source only allows more options for both developers and users in the future.
This app's potential is unlimited and remains untapped, and having it as open-source will help get the app to become fully fleshed out, much to our benefit. If this doesn't convince you to download the app for your convenience, then nothing will.
Even though the app is fully open source, you don't have to stress about your security. Security and privacy are two of the main things that I highly regard when it comes to downloading apps on the internet, and the Simple App Launcher can provide me that.
Conclusion
I don't have to constantly scroll through a list of apps that I don't want to use now that I have the Simple App Launcher. With this application, I can build an easy-to-access collection of my favorite apps in one place that is easy to access and use.
All I want is a smooth transition between apps and a personalized theme for the launcher, which I can get by utilizing the Simple App Launcher.