Gone are the days when a mobile camera used to be a 'luxury' to have on your smartphone. Today, the camera is not just an integral part but also the prime attraction of any smartphone. While the built-in features and specifications of your camera are essential, the quality of pictures that you can take has a lot to do with the camera application that you use.
From different camera modes to photo editing features, filters, and effects, there's a lot that your camera app can do. In this article, I'm going to tell you about ten different camera apps. These apps come with great features and high utility for taking pictures in various settings.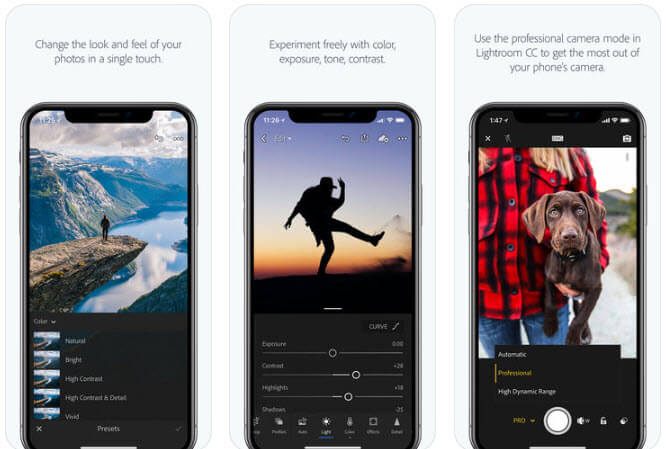 Google Camera
When it comes to utility apps, who can beat Google? No doubt, Google's camera application that goes by the name of Google Camera, is the best camera app that you can ask for and ranks at number one.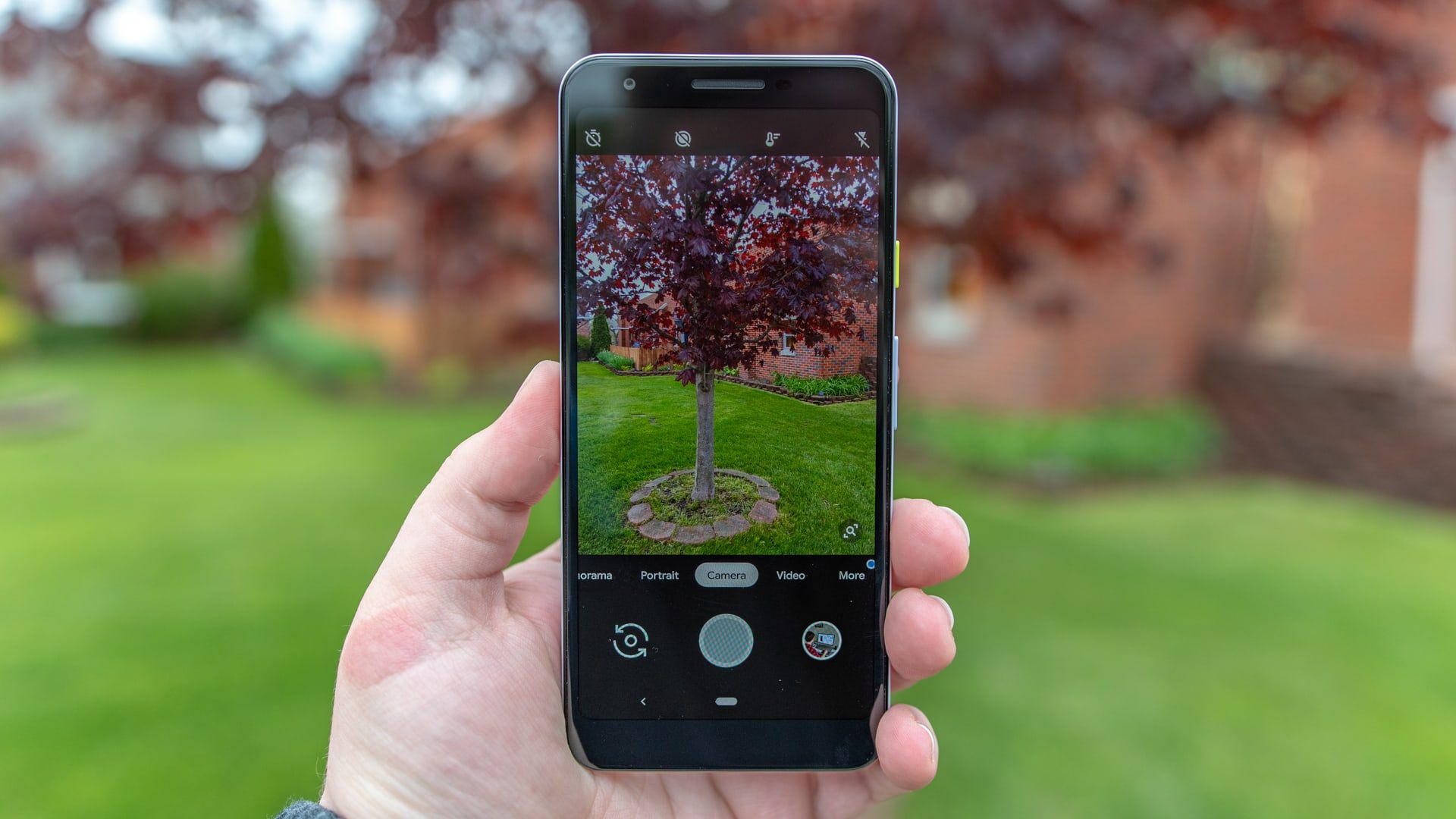 The Google Camera comes with advanced capturing features like HDR+, exposure controls, night sight, and super res zoom. The best part is that these features are not just for namesake, as is the case with many other camera apps.
The impact of these features on the quality of pictures you take is very prominent. Here are a couple of things that I found to be particularly impressive during my experiments with Google Camera.
One, I could zoom in to my target and take pictures with ZERO blur effect – something I had been looking for in a camera app for a long time. Secondly, Google Camera did amazingly well in night mode, taking real and authentic pictures even in low light.
Camera MX
Camera MX has been around for a long time, and it has aged impressively to emerge as one of the best camera applications that are there today. It is a simple and easy-to-use camera that works best for day-to-day capturing, with decent features and functionalities.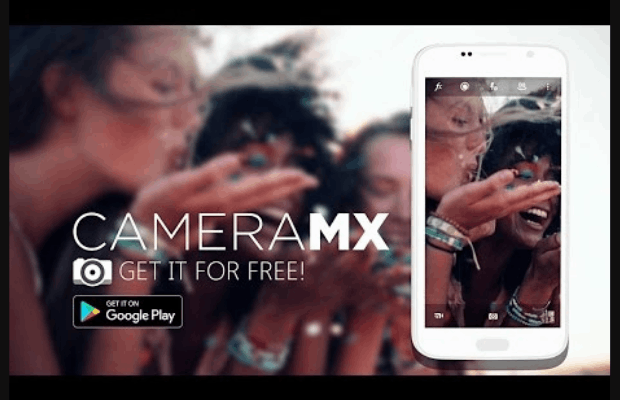 I'm very impressed by the many shooting modes that are provided in Camera MX. One can shoot not just photos and videos but even GIFs directly through the camera – which is quite fun!
The built-in photo editor provided in the camera is also quite good and does all the basic editing tasks smoothly.
Camera MX can prove to be the perfect camera app if you are looking for a smooth-running and minimalistic camera with a decent set of features for regular use.
A Better Camera
This one is a relatively newer camera app with some cool coming-of-age features. And as the name suggests, 'A Better Camera' is better than your manufacturer camera, not just in terms of features, but even when it comes to the picture quality.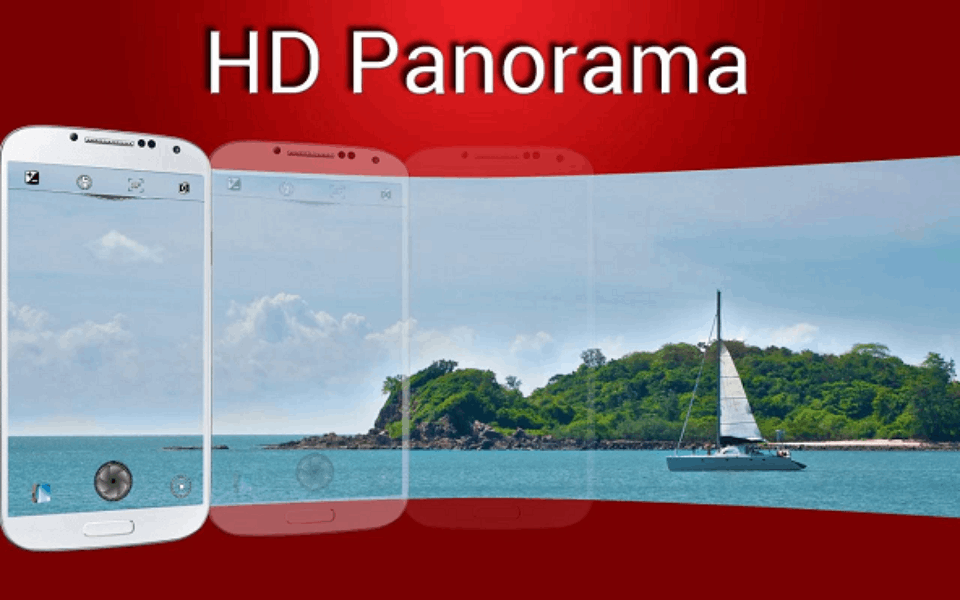 Some of A Better Camera's key features that I came across while using it include HDR mode, 360-degree panoramas, an impressive night mode, and multi-shot modes.
The camera also packs some out-of-the-box features like object removal, which let you play around with your pictures and improve them drastically.
There is also a paid "pro" edition of the app that provides access to additional features. If you're serious about photography as a vocation, you can upgrade to the pro edition and unlock all of these capabilities. If you're just starting out, the demo edition is exactly what you need.
Adobe Photoshop / Lightroom
You might only think of Adobe Photoshop and Adobe Lightroom as photo editing software. Well, while it's true that these apps are used primarily for editing photographs and creating graphics, Adobe has recently launched built-in cameras as well in these apps.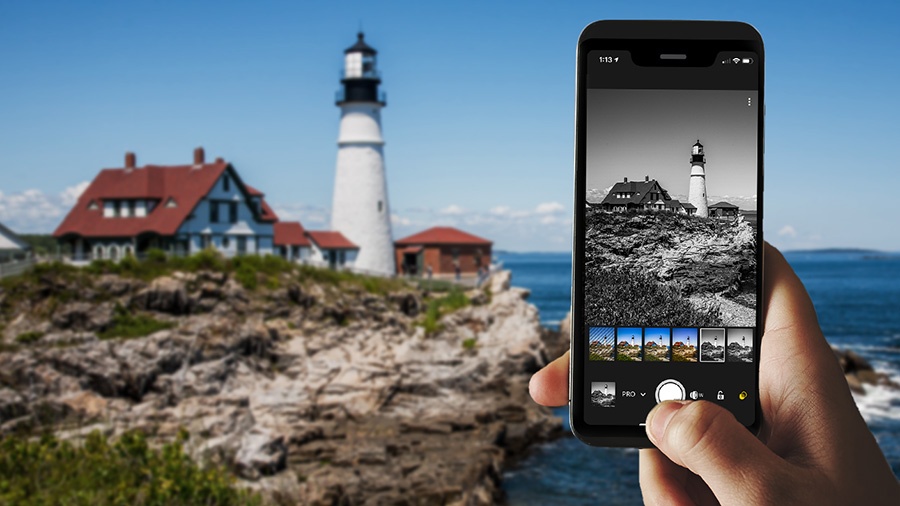 And guess what? This built-in camera by Adobe is one of the finest cameras that I have come across to date!  The Adobe camera enshrined in the Photoshop and Lightroom apps have all the essential features like HDR, RAW support, auto-tone, various modes, filters, and presets.
The biggest advantage is that the quality of these features is excellent and matches the Adobe standards. You also get to have manual camera controls here.
Now imagine this – you can take a picture from Adobe Photoshop, and jump into editing right away, that with the advanced professional-level editing of photoshop is fantastic.
Camera 360
If you are a selfie freak, then, believe me, this one is the best camera app you can ask for. The camera features give an impression that it has been made for selfies only.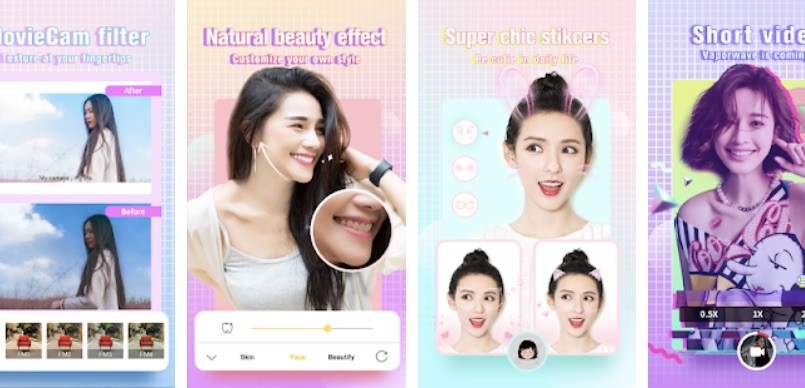 I used this camera myself for selfies and instantly became a fan. In fact, this app is still on my phone, and I count on it whenever I have to take some stunning and fun selfies.
Camera 360 has well-built face beautifying filters and makeup edit options that will catch your fancy. Moreover, there is an elaborate collection of funny motion stickers, which you won't be able to find in most other apps.
Add to it the option of Pro-editing and PIP collage, and there's no limit to what you can create with this camera!
Open Camera
When it comes to taking professional-level photographs right from your smartphone, there are a few camera applications that can match the quality and promptness of Open Camera.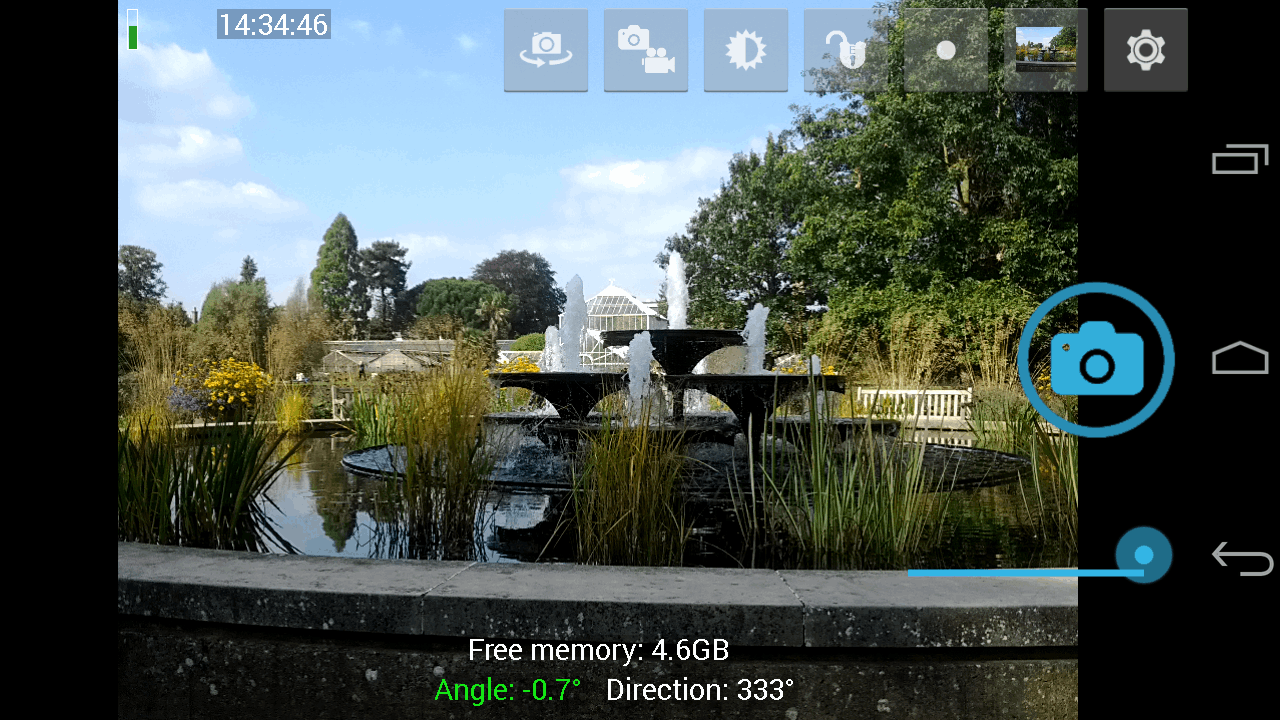 This one is a meticulously designed and feature-rich camera app that is easy to use thanks to its seamless user interface.
Some of Open Camera's key features that I liked personally include remote capture, auto stabilization, DRO and HDR modes, burst mode, slow-motion mode, and manual controls.
All these advanced features have been integrated seamlessly into the camera application, and together they let you click and create stunning photographs that look every bit professional.
ProCam X
ProCam X is yet another camera app that lets you take professional photographs with the help of your smartphone camera. It is a newer app in the market but has managed to give us the full package. If you are looking for a specific feature, this application has it all.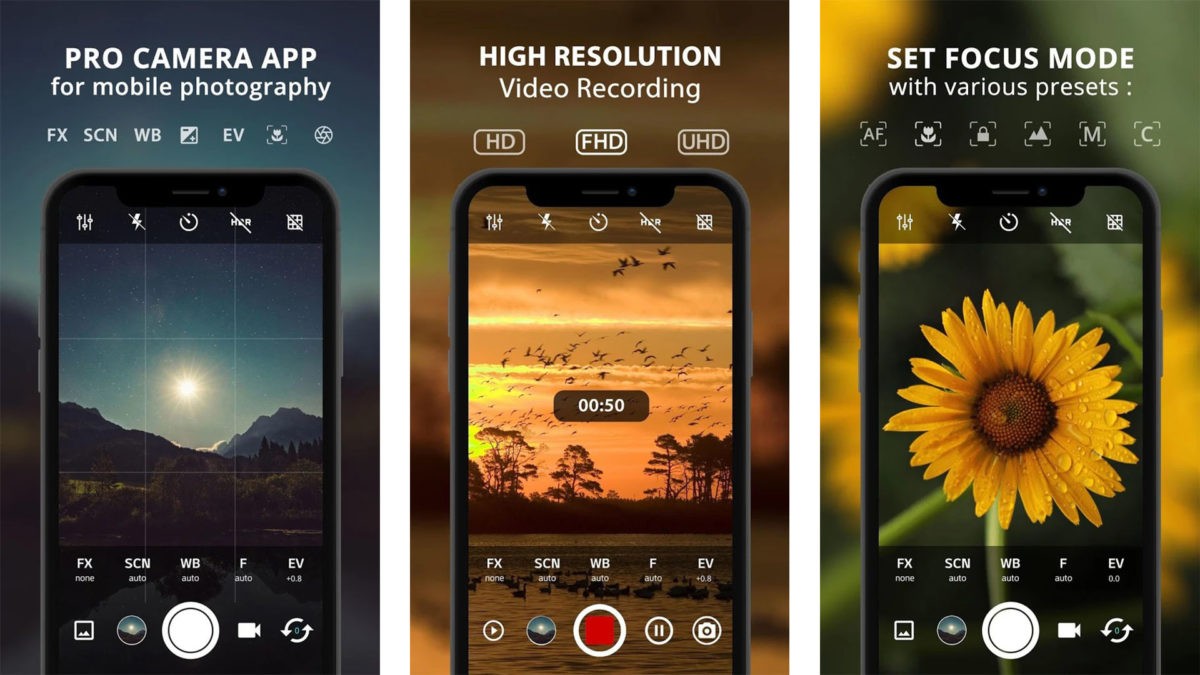 ProCam X's features like burst mode, 4k video recording, and facial recognition make it lean more towards professional photography than everyday social media-oriented photography. Further, ProCam X provides you the option of manual camera controls, which is pretty cool.
One great thing about ProCam X is that its premium version, which packs many professional features, is not that expensive. Therefore, if you are a professional photographer, I think you can bet on ProCam X as your preferred camera application.
VSCO
VSCO is the best camera app out there if you want to modify your photos. VSCO's photo editor, which is among the best available, is the app's main selling point.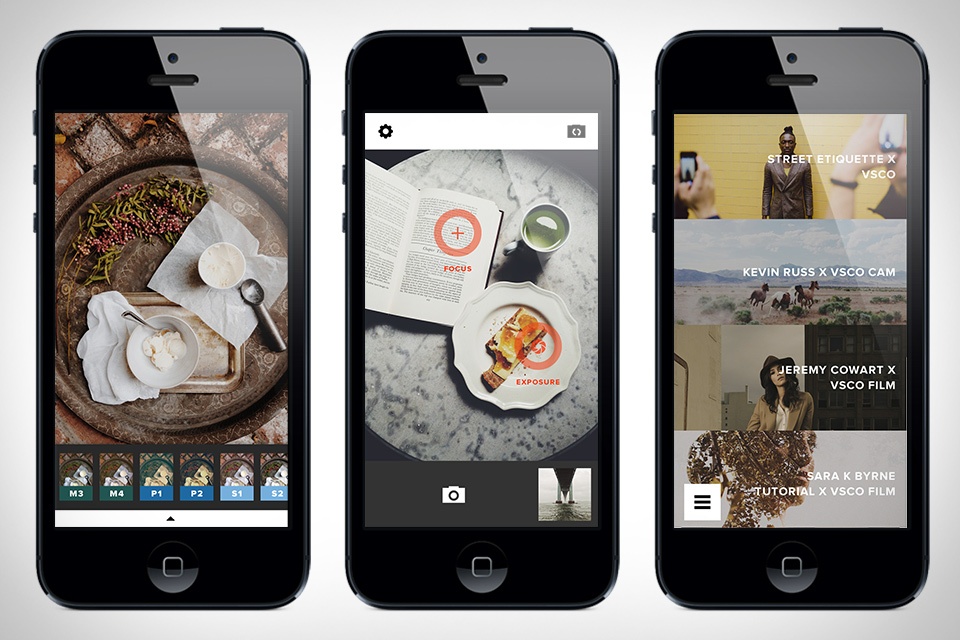 The editing features offered by VSCO have the potential of transforming your pictures entirely and making them look the best. Several presets are available, ranging from vintage to greyscale.
The finest aspect is that they managed to make the editing effects look almost completely natural. When using the VSCO camera app, I found the built-in photo-sharing options to be quite useful.
All in all, VSCO is a good option if you are looking to play around with the photos that you take and edit to share them.
Simple Camera
Simple Camera is the most minimalistic and easy-to-use camera app that you can ask for. The whole idea behind this camera is to offer you the bare minimum but the best.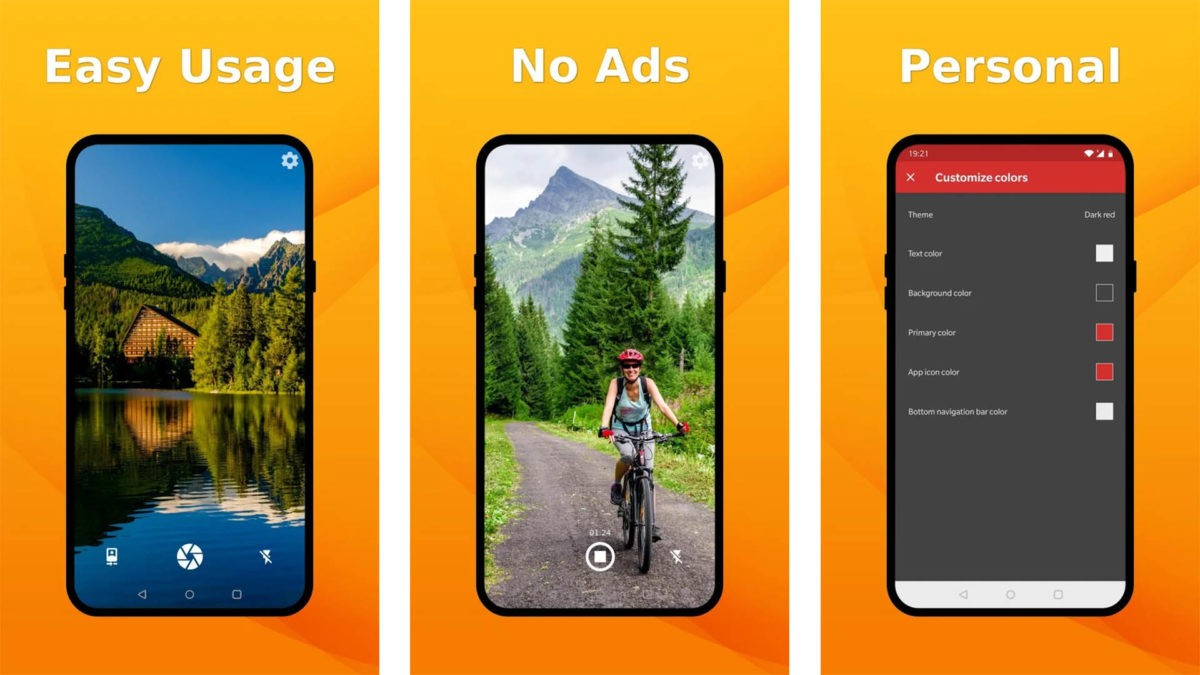 The Simple Camera features only essential camera functionalities, and it doesn't have dozens of unnecessary functions which you hardly ever use. This results in the app's UI turning out to be very light and easy to navigate through.
Still, you get the option to switch between image resolutions! I would recommend this camera app for someone who is done with the enormous number of features and functionalities offered by the latest camera apps and feel intimidated by them.
If you need something that works and works well, then Simple Camera is for you!
Manual Camera
Well, Manual Camera, once again, is a camera that takes you back to the basics. However, the best part is that it also offers you a great deal of flexibility, and le's you control how exactly your pictures turn out.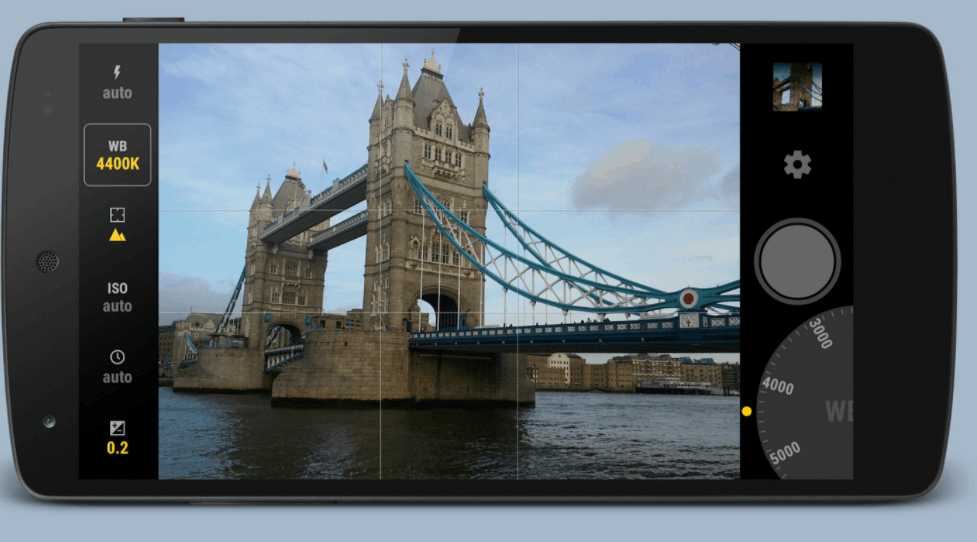 On the Manual Camera app, every single camera feature can be controlled manually. This includes ISO, shutter speed, exposure compensation, white balance, focus distance, and more.
The app has a timer and RAW features and runs on Lollipop Camera2 API for Android.  Though you would require a fair bit of technical know-how to get used to the manual controls, there's no looking back!
I have no doubt that the endless creative options that the Manual Camera software provides will win you over.
Conclusion
I can't stress enough how crucial it is to pair the correct camera app with your mobile camera's hardware features. I've compiled a list of the top ten apps available right now.
Each app has its utility relevance and prime focus. Therefore, I would say that you can try the ones which match your needs the best and finally select the one which you find the best.