Micro-investing is a concept that promotes and motivates people to invest, on a smaller scale and in a less intimidating way. There are digital platforms for micro-investing that aim to remove barriers in investing, for example, brokerage. Though it is not wise to just depend on this concept, it is a good way to get started with small sums.
One of the more popular and well-known apps is called Acorns, an American technology and financial services organization based out of California. It currently has about $3 billion in assets under management and boasts of 8 million happy customers, including me!
In this piece, I'll tell you everything I know about the Acorns investing app and how to use it to start investing small amounts of money easily.
Passive Investing with the Acorns App
Fees and Pricing
How the App Works
Some Downsides to Acorns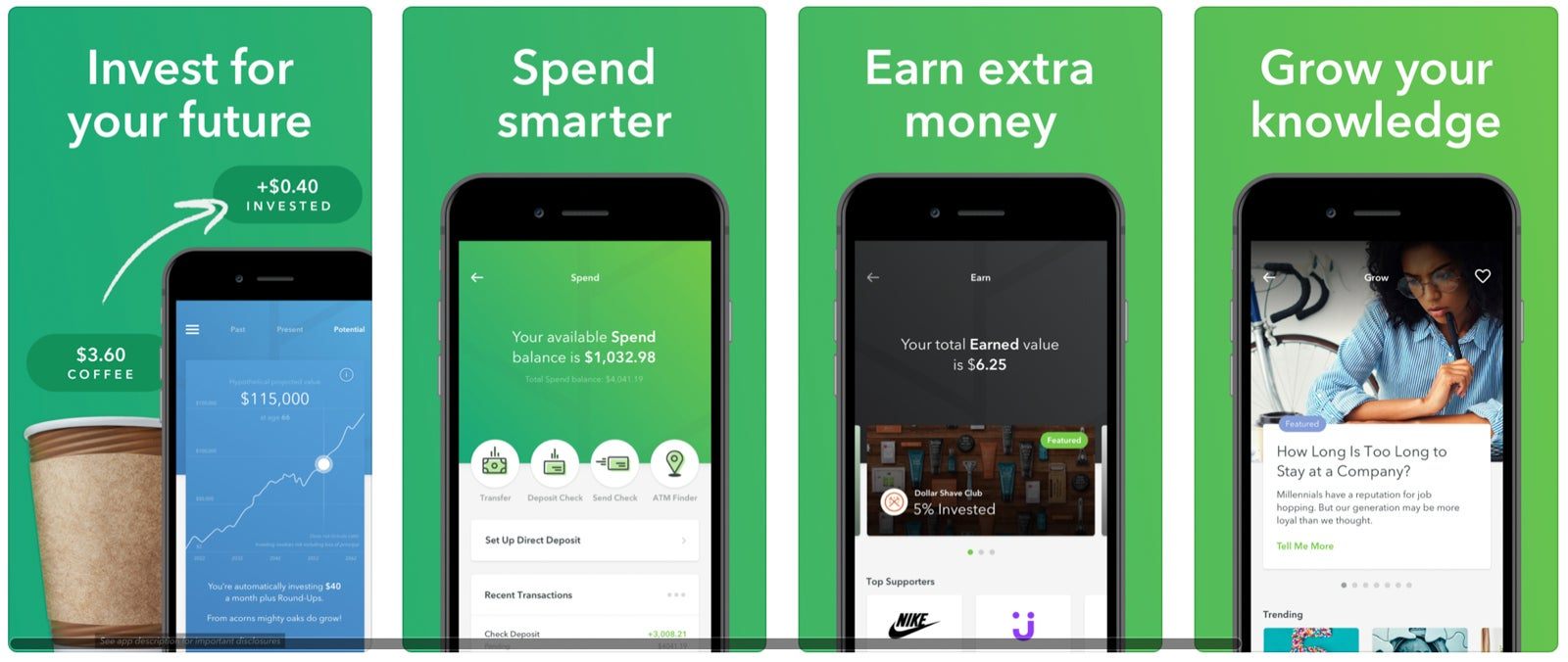 Passive Investing with the Acorns App
Acorns allows me to invest easily as a passive investor who has spare money to allocate to financial products. It also helps me track my investments and see the ROI of my portfolio. However, if you are looking for day-trading then this app isn't right for you as they do not provide this service.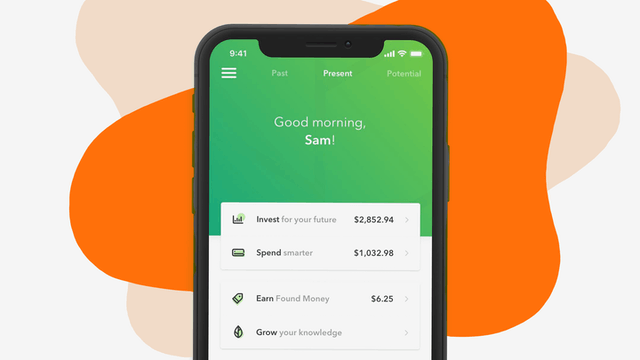 The Acorns app does provide a ton of features that will keep your finances accountable and growing. With their auto round-up option, spare change also gets invested, like recurring deposits. This way you can set an amount and forget about it and let the app do the magic for you.
Just relax and watch your money grow. The app gives you an easy-to-set-up plan for an IRA or individual retirement account in just a few minutes. You can get a plan that is made just for you and shows what your account could look like in the next few years.
Another great feature available to all users is the Acorns Early option which allows you to start investing a certain amount in a space made especially for your kids. If you have more than one kid, you may create more such accounts at no extra cost. You can also get exclusive content for this topic on the app.
Features
I've used their "Spend Smarter" tool and told all my friends who are looking for a money app to use it. All I had to do to set up my Acorns account was link my bank account and debit card to it. Once that was done, I just swiped the card once to move money from my paycheck to the savings account.
Did you know that there is a ton of financial information available on this app? There are so many people, including my friends, who complain that they have no financial literacy. In conjunction with CNBC, Acorns provides legitimate ways to learn about money matters so that you can start investing without any more excuses.
Initially, I had some apprehensions about using this app in terms of the digital security and protection of my money from hackers. However, as I started using this app, I learned that this is one of the safest apps, with the company promising 'bank-level security'. So, you can start investing today feeling secure.
Fees and Pricing
There are three options to choose from for any Acorns user. Their bare minimum, entry-level option is called Acorns Lite which requires you to spend $1 per month and works as a basic investment amount. I suggest you start here to get your hands dirty and learn how the app works and how the money is put to use.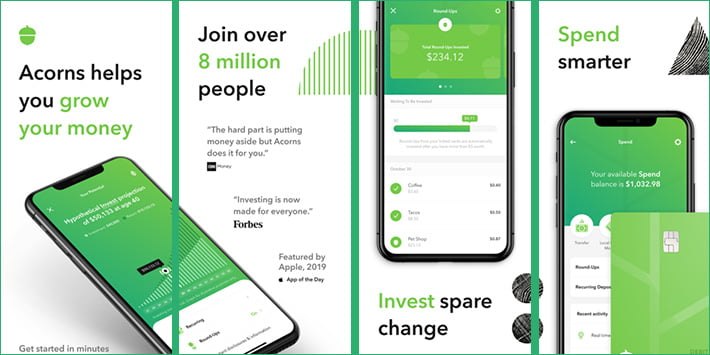 One of the most popular options, however, is the Acorns Personal Account which will set you back $3 per month. This will be my next upgrade as it allows users to add a checking account and an IRA or individual retirement account.
The last option is the Acorns Family option with which you can get the benefits of the first two tiers plus Acorns Early feature that allows you to start investing for your kids in different accounts. Since this is the most premium product, it costs $5 per month.
How to Download
Android users can get the Acorns app free of charge from the Google Play Store. Just go to the app shop, look for "Acorns," and choose the right one. Then, on the page for the app, click "Install" to start putting the app on your smartphone. When the app is done downloading, click "Open" to run it.
The app is also free for Apple users. Head over to the App Store and search 'Acorns to locate the correct app and click it to go to its app page. From there, you can click "Get" to get the app. Since it has in-app payments, you will need to use your fingerprint or password to confirm the download. Launch the app once the download is done to start.
At this time, users of Microsoft smartphones can't get the app. To use the Acorns service, go to their website, sign up, and then you can start spending and saving from the browser on your computer or phone.
How the App Works
Let me show you how the app works in real life. Let's say you set up the account and changed the settings so that round-ups will automatically be invested. Now, let's say you go to Starbucks and buy a cup of coffee for $3.40. The app will automatically round up to the nearest dollar and invest the leftover $0.60 in a portfolio you choose.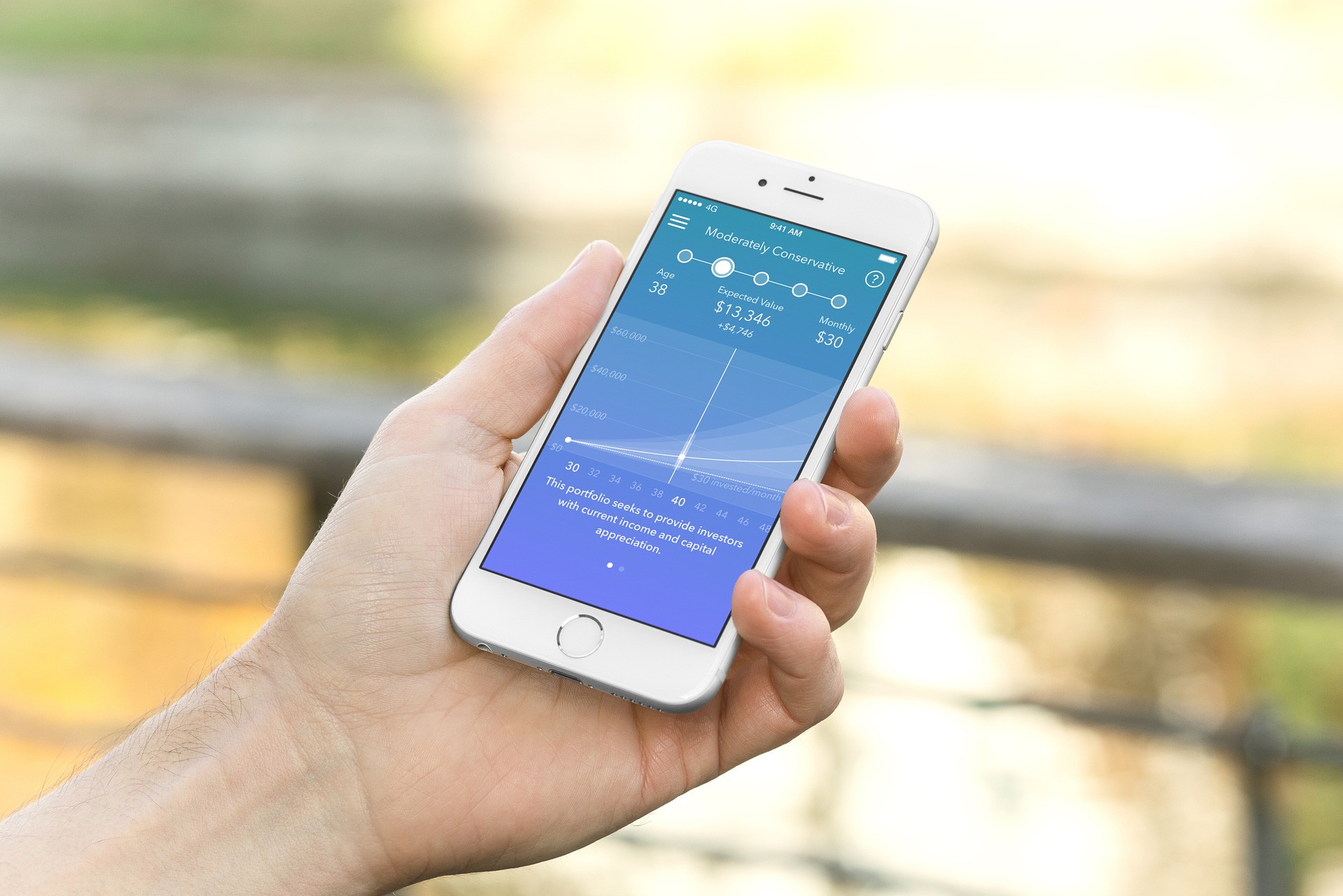 When I started using this feature and saw the benefits, I got stoked. So, I started saving lump sum amounts weekly. Not with $100 per week but smaller, with $10 per week (start small and build consistency, then add more) and let the app do the rest.
As with any product or service out there, it is important to do your homework before starting to use them, especially if they are financial products. I did my bit and compared Acorns with other competitive products and I have decided to put my two cents on this app.
The overall benefits for newbies are simply attractive. The automated robo, or AI, is great and it allows the mindless process of saving money right out of pocket and into a pre-built portfolio.
Pros and Cons
I would vote for any app or product that allows me to save even when I am not aware of it intentionally. Plus, no minimum balance is needed to start investing. Their Found Money program is best to earn money as cashback.
Acorns has partnered up with 350+ companies like Airbnb, Nike, Walmart which lets you earn cashback easily and the earnings hit your account within 60 to 120 days. You can also use this money for auto-investing too.
The app has gone to lengths to educate people on investing, especially younger generations. They publish content on their in-house production called Grow Magazine which allows you to gain knowledge on products like credit cards, student loans, and other financial topics which can be useful for us to create wealth in the future.
Some Downsides to Acorns
Earlier I had told you that the costs are a bare minimum. Here is the trick, the management fee of $1 or $3 or $5 per month can be a great burden too, depending on the account balance you maintain. For example, a balance of $100 costs you 12% per year at $1 per month!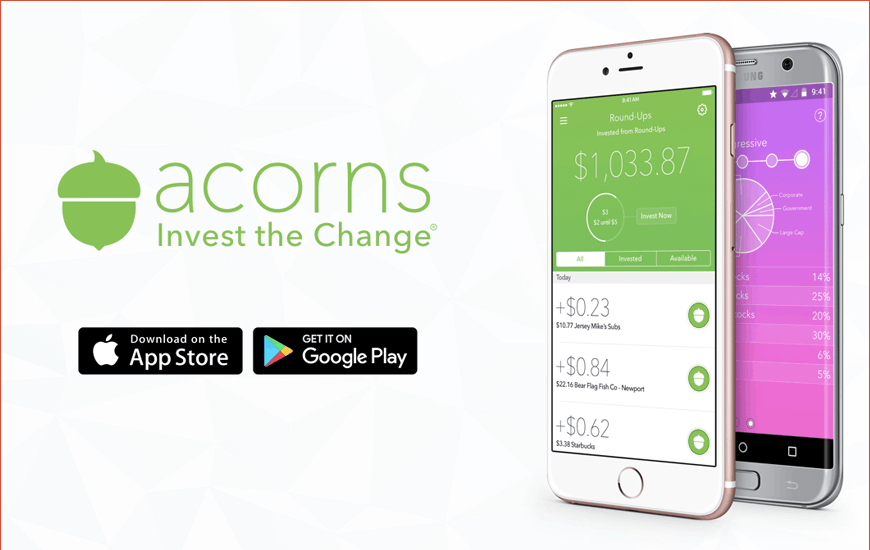 What if you want to move your investments out of Acorns and transfer them to another provider? When I inquired about this service, I was shocked to know that the fee is $50 per ETF to transfer payments! Imagine if you had 5 such ETFs, how much you would end up paying per transfer!
Some of my friends have observed that the company offers too small a portfolio to invest money in. You can only choose from the five built-in portfolios namely, real estate, large-cap stocks, both in the U.S market and abroad, emerging markets like India, and government and corporate bonds. This is a bit restrictive for smart investors.
Tips
Robo advisors use artificial intelligence to build and populate investment portfolios and are much more cost-effective than a financial advisor.
They work best for "carefree investors," so if you want to build your own investment account, you shouldn't use the Acorns app. Instead, you should hire an online broker.
Conclusion
After using this app for almost a year now with no complaints whatsoever, I have concluded that this is the best app out there in its category. Though I am someone who has some financial background and experience in investing, I would highly recommend it to newbies who are scared or simply confused about investing money.
The automated robo-advisor does all the work for you, allowing you to build your small investment account in no time, for a small charge per month. If you are a hands-off investor or a clueless individual with an interest in starting early, Acorns is the app for you!