As a nature enthusiast, I always want to spend my time outdoors doing activities such as hiking, trekking, and mountain climbing. Whenever I do this, I grab the opportunity to learn more about the flora surrounding me.
Fortunately, plant-identification technology for mobile phones, such as PictureThis, is available. Despite a rocky start, plant-identifying technologies have advanced significantly because of the use of artificial intelligence (AI).
I will share what I love most about PictureThis, as well as other key features, where to download it, and my overall experience using this app.
PictureThis – Using AI to Identify Plants
Key Features of the PictureThis App
Getting Started with PictureThis
Auto-Plant Diagnosis – A Feature to Love
Other Services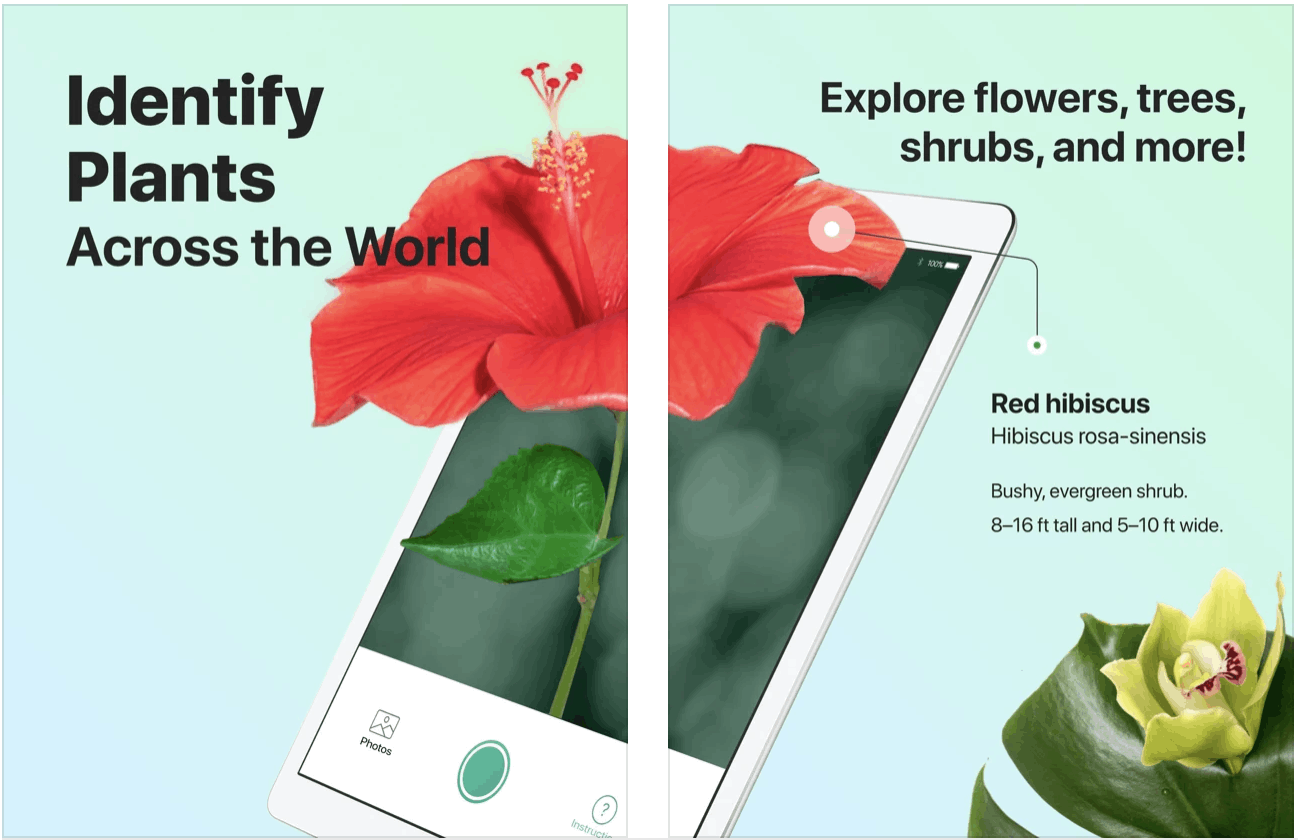 PictureThis – Using AI to Identify Plants
PictureThis is an app brought to us by Glority LLC. The app revolutionizes the field of auto-plant identification by bringing sophisticated AI technology to our fingertips. With this app, I can identify over 17,000 local species here in the U.S. and 450,000 species across the globe!

The app was developed by more than 80 scholars with extensive experience in botany and gardening and is backed by five years of research in the field.
As mentioned by its name, all I have to do is snap a photo of the plant and witness the app do its magic with AI. Through an image, the app can identify the type of plant and its condition, toxicity, among many others.
The app may be downloaded for free from the Google Play Store and the Apple App Store. It has over ten million downloads and a 4.5-star rating on the Google Play platform.
Upgrading to the Gold Version
I tried using the app's seven-day free trial before fully committing and paying for the app's premium version.
The Gold subscription is a great deal because, for only $20 per year, I have access to premium features like free consultations with botanists, unlimited ultra-speed identification, weeding tips and identification, detailed care plant guides, and exclusive premium support.
The PictureThis Platinum subscription, on the other hand, is more expensive than the Gold plan. For $40, I have access to all features of the Gold plan, plus three additional consultations with botanists compared to the two consultations on the Gold version.
Key Features of the PictureThis App
Aside from the plant auto-identification through photo capture made possible by AI, another key feature that I love about the app is its auto-problem diagnosis. I can take a picture of the sick part of my plants, and I can find problem causes as well as treatment suggestions in the app.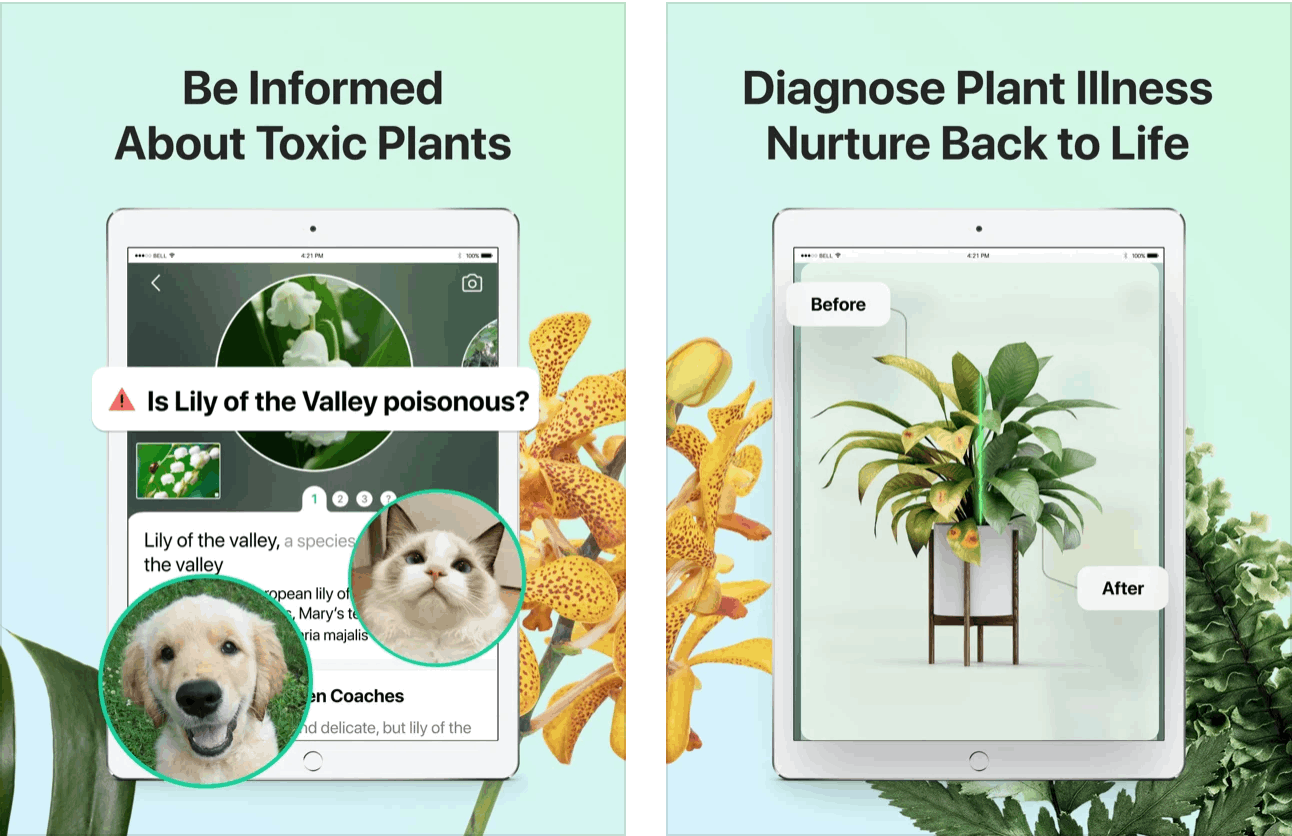 This is especially helpful for my mom, who loves to garden at home. She loves using this app on her phone for both the plants in her garden and her indoor plants. Aside from these, detailed plant care guides are also available to guide us in taking care of our plants.
The app can also help me identify whether a plant is toxic or not. While this feature is advertised mainly for home use for protecting pets and children, I have been using this app during nature hikes and outdoor trips.
Although I usually adhere to not touching plants during hikes, having this app with me is a lifesaver. Sometimes, I just can't help but marvel at the beauty of nature around me and want to touch the plants. PictureThis has probably saved my life on multiple occasions by identifying toxic plants!
Botanists at Your Service
One unique feature of this app that sets it apart is its ability to connect me to plant experts. I love consulting with experts on gardening advice.
Moreover, the experts are nice, approachable, and demonstrate apt knowledge of the problem.
I have access to an extensive and growing database of plant species and information on plant care, pest and disease control, and fun facts about plants and gardening with its super-rich database.
Getting Started with PictureThis
After downloading the app, I was asked to identify where I mostly take plant pictures, choosing from the options of house, wild, garden/yard, or public. After which, I was directed to the Home tab, where I started exploring the app.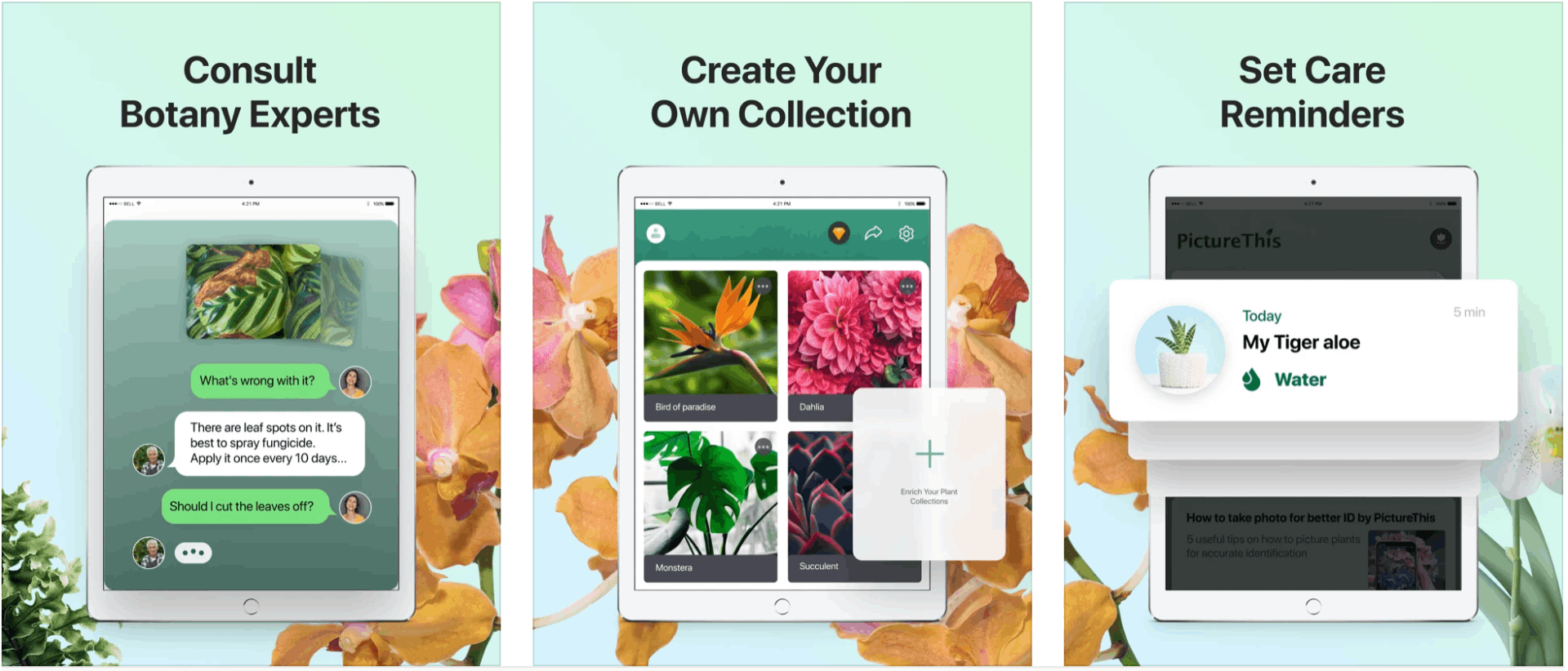 I found that reading the materials under the Get Started section helped me a lot in using the app. The materials and guides included were the basics of using the app, a guidebook on species and varieties of plants, and a detailed explanation of why the same plants can look different.
As a Gold member, I also had access to the Hot Books section, which contained interesting books and titles, including "Flower of the Week," "A Complete Gardening Guide," "A full Guide to Popular Houseplants," and "Succulent Plants and Cacti."
Some of them can be bought at a discounted price because I am a Gold member, while others can be read for free. As a Gold member, I was entitled to one free book and chose among the titles.
Popular Plants
The Popular Plants section can be found in the Home tab. This section shows plants grouped according to vegetables, leaf plants, flowers, fruits, succulents, weekends, trees, or toxic plants.
Once I click on the group, a list of plants with their scientific names written under their common names appears. If I click on a specific plant, I will be redirected to a whole new information page on the plan.
The detailed information is extensive and complete. Plant information includes the description, toxicity information, poems and literature about the plant, the origin of the plant's names, symbolisms, as well as interesting facts, symbolism, conditions requirements, uses, and even a care guide!
Auto-Plant Diagnosis – A Feature to Love
The app's auto-plant diagnostic is revolutionary. I can take a snapshot of my plant and get results on its condition by using the Diagnose tab at the bottom of my screen. All I have to do is use the app to snap three images of the plant.

I was asked to take three photos from different angles – one photo of the whole plant and two photos of the sick part (from different angles). Then, a complete diagnosis is presented. A symptom analysis is shown, as well as solutions that I can apply to treat my plant.
I also love how a Prevention section is indicated after every diagnosis.
The app can also recognize healthy plants, with the diagnosis "Your plant appears healthy." If I'm not happy with the results, I may always click the "Ask Expert for Help" button.
Exploring Diagnoses by Plant
When I want to verify the results from the auto-diagnosis without consulting an expert, I turn to the "Explore by Plant" or "Explore by Plant Part."
From there, I can use the search bar and search for plants by their common name or scientific name.
If I want to search for diagnoses by using plant parts, I can also search according to whether the disease appears in the entire plant, in its leaves, stems, flowers, fruits, roots, or seems to be caused by pests and other insects.
Other Services
Other services provided by PictureThis software can identify weeds, insects, hazardous plants, and birds. All of these may be accessed under the More option, which is placed in the lower right corner of the screen.

Under the More tab, I also have an overview of my statistics and app usage, such as my Snap History, My Garden, Books Unlocked, and Diagnosed Plants.
It's a great place to track and monitor my app history so I can look back at them and easily retrieve them in the future.
My Garden
The My Garden tab is a collection of plants that I care for. There is a care guide available for me to follow and read, as well as an extensive collection of information and resources about the plant.
My favorite part of the My Garden feature is that it shows me when to water the plant and when to fertilize it.
Through the app, I can also take notes on the plant's appearance and condition.
Conclusion
PictureThis is a truly useful technology that is beneficial to garden enthusiasts, outdoor lovers, and ordinary people who love learning about plants. Its impressive and extensive library of resources, as well as its repository of information on plants, and the ability to connect with plant experts, are some of the reasons why I love using this app.
I hope PictureThis's services and application continue to develop. The app represents a significant advancement in the use of technology to care for the earth and the environment, as well as to make the world a better and safer place. This app creates a wonderful community, and I hope it continues to develop!