I am a pretty forgetful person – one minute I will remember an important task, and the next minute it will vanish like smoke. So, to make my days a little easier, I embraced the age-old solution of writing things down.
But there is only so much space to write things on my arms and hands. And though notebooks, napkins, pamphlets, or envelopes are good options to scribble things down when I'm in a hurry, they aren't always with me. Their availability is highly circumstantial.
Enter note apps! Having a note app on my smartphone is so handy. One such productive and useful app is Notepad Pro. It offers a wide variety of fabulous features and is a great option to jot things down when you are in a hurry. Read on to learn more.
What Notepad Pro Is All About
A Broad Range of Features
How to Use Notepad Pro
Using the Favorites Feature
Setting a Passcode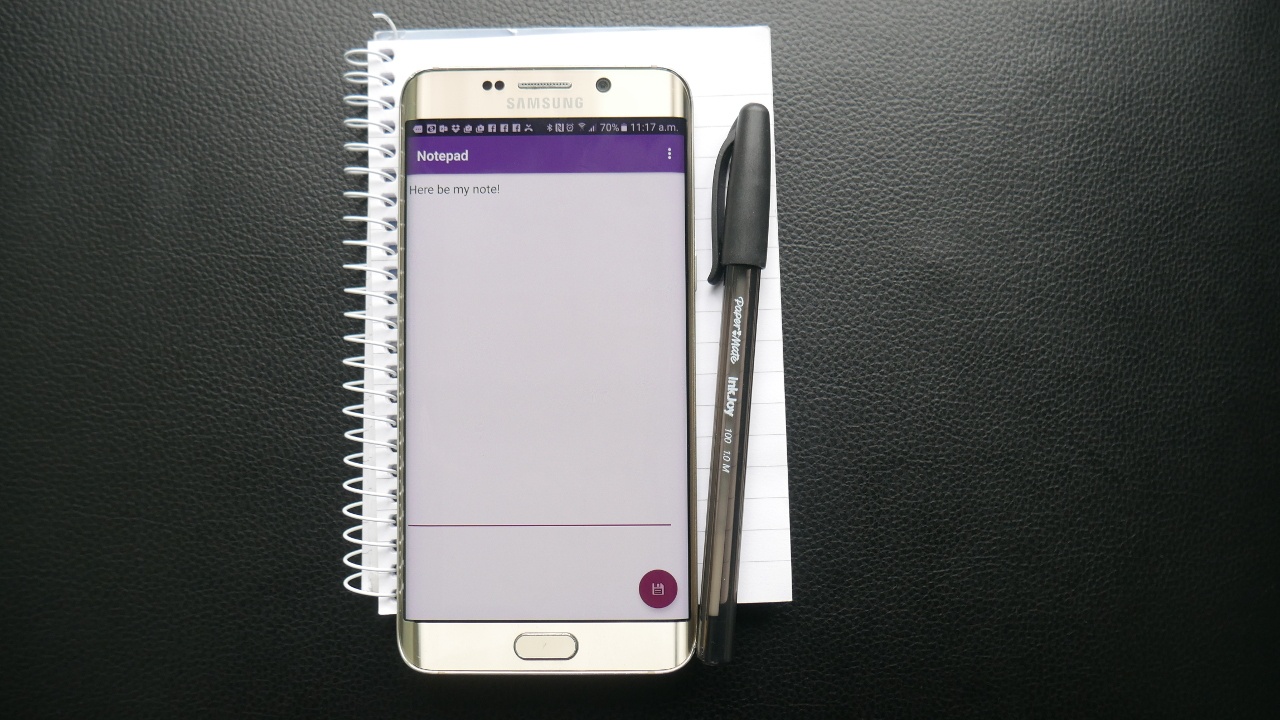 What Notepad Pro Is All About
The best thing about taking notes on a smartphone is that we always carry it around with us. I don't have to go around asking people if they have a pen or a paper when I need to jot something down. I can simply pull out my phone and scribble all that I need to.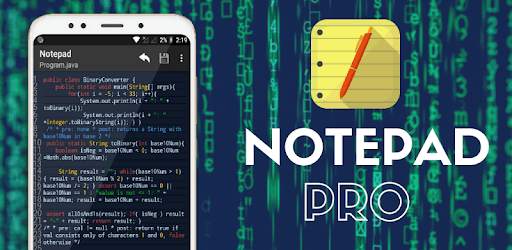 Notepad Pro – Notes, Todo List, Tasks & Reminders is a note-taking app for Android devices. This app lets me jot down an endless amount of content in any format I want, be it a long movie script or a snippet of a book.
The app mainly focuses on segregating and organizing the given content, be it text or voice notes. Furthermore, all of its templates and display is minimalist and clutter-free, without messing up the interface.
We have the option to sort our notes according to the creation date and alphabetical order, as well as the choice to view them as grids or lists.
Three Core Highlights of the Notepad Pro App
The key to effective note-taking is speed. I might as well use pen and paper if the program is too slow to open, make changes, sort, or change between fonts and templates. Notepad Pro satisfies this need by providing a malleable user interface that doesn't slow down the writing process.
Another reason this note-taking app is worth considering is the number of features it provides. With Notepad Pro I can customize my notes, arrange them according to my priorities, mark the important ones for quick access, and even set a reminder so that I don't miss a crucial event.
Ideas and information can come at any time and from any place, so we require a note-making app that can be available any time and anywhere. Notepad Pro doesn't require an internet connection to be accessible, and can easily be utilized offline.
A Broad Range of Features
Notepad Pro, like any other good note-making app, consists of a lot of features that make jotting things down fun as well as constructive.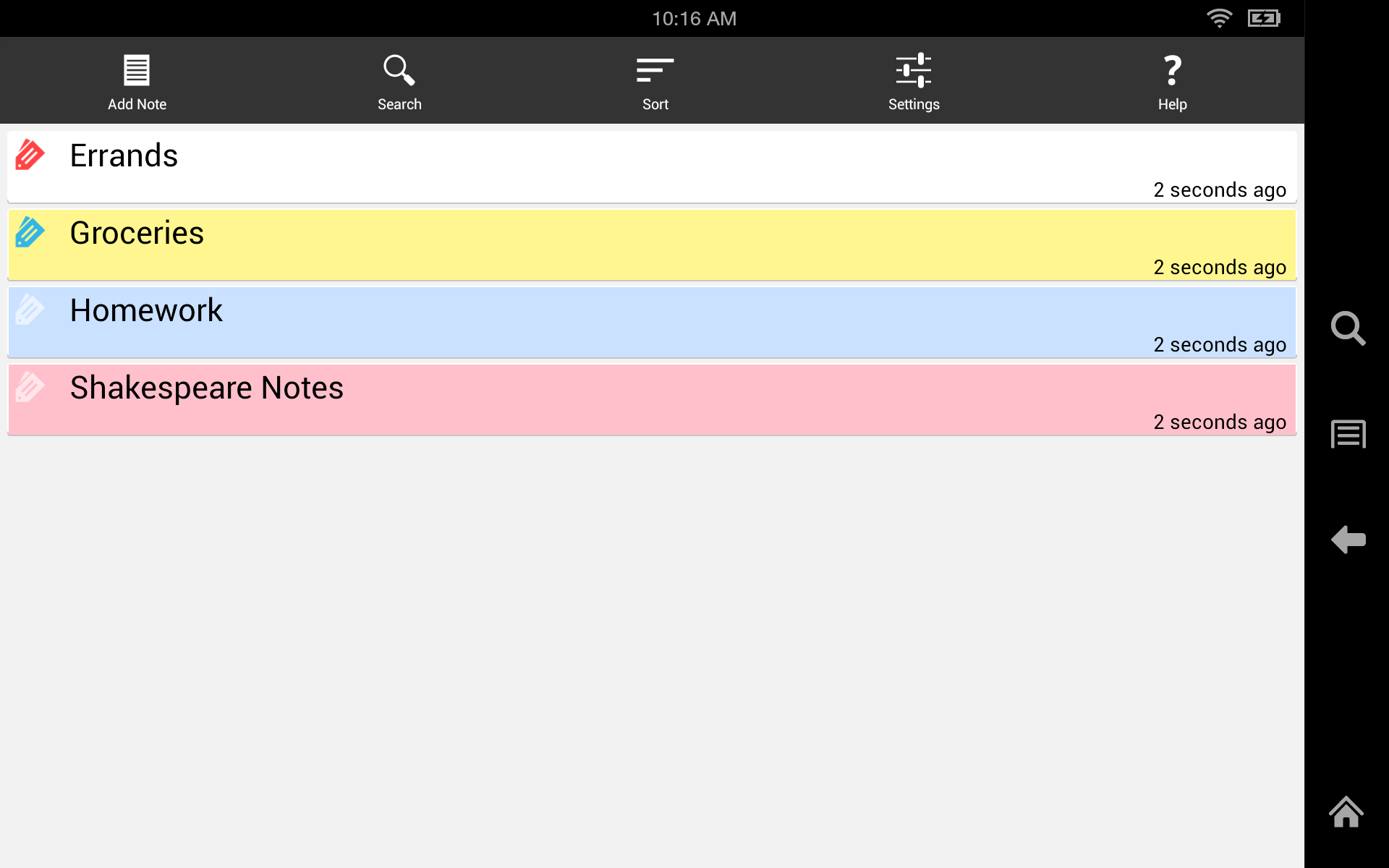 You can create a note with just a simple tap, be it textual or vocal. The background of the templates can also be colored in the shade of your choice, along with the text.
Notepad Pro also has a section called "Labels." This is divided into four sections: Personal, School, To Do, and Work.
After I'm done making a note, I can categorize it into one of these four categories based on the subject of my content. This takes the organization attribute of this note further up a notch.
Customization to Personalize Your Notes
Apart from the background and text color, the size of the text can also be customized. In addition, just like a calendar, this app offers its users an option to choose any note and set it as a reminder or a notification so that our important events have no chance to be missed.
The password protection option of Notepad Pro will keep our notes safe-guarded against unwanted readers.
Furthermore, the app keeps in mind the language barrier and provides an option for us to write in a language that we feel comfortable in with its multi-language feature.
How to Use Notepad Pro
Now that we know about all the features and functions that Notepad Pro incorporates, let's look at a detailed guide on how each of these features works and how we can best make use of them by following a few simple steps.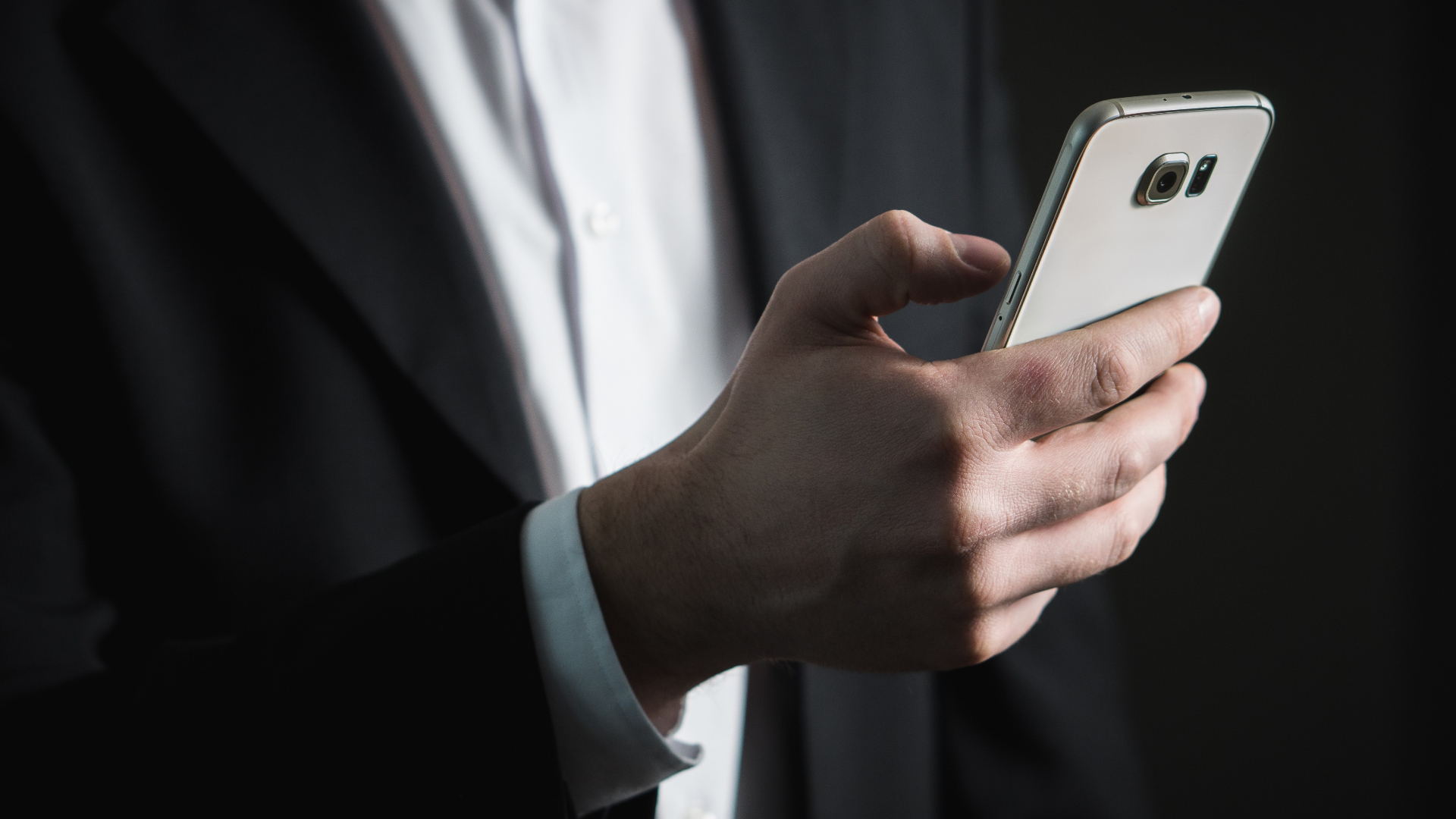 A white screen with a few icons at the top and one at the bottom is the default view when we launch the program. Select the "Plus" button to create a new note. Then, depending on our needs, we can either write using Voice, List, or Text.
The Text template is a freeform canvas where we can write long paragraphs and essays. The List template consists of an option named 'Add New Item' beside a plus sign where we can adding items to the list.
Lastly, in the Voice template, all you have to do is tap on the blue microphone on the left side of the screen and dictate your thoughts and ideas onto the app.
Exploring Further Technicalities
You can alter the template's background color by using the color picker located in the upper right corner of the blue bar. Then, choose any of the twelve colors from the palette. Choose the letter 'A' to alter the text color.
We can easily label our note by clicking the tag icon next to the letter 'A', which will also change the typeface. After that, we can label our notes as either "Personal," "To Do," "School," or "Work" and give them a name by typing it into the "Create New Label" box.
Keep in mind that each of our notes should have a title for later reference. The "Note Title (Required)" box appears at the top of every page, before the main content area.
Using the Favorites Feature
There are some notes that are more urgent than others, or maybe I reference them often. This is where the Add to Favorites function shines.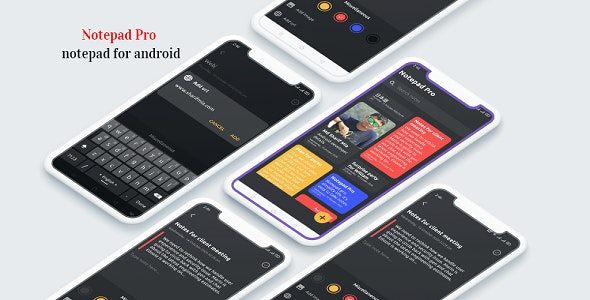 This app allows me to add notes that I intend to prioritize over others in a section called Favorites. This makes it easier to access them as my beloved notes have now a whole section to themselves.
To do that, I just click on the Star sign beside the Tag sign. Once the empty star is filled, we can rest assured that our notes have been added to Favorites.
To access this section later, go on the home page of Notepad Pro and select the three bars at the top-most left corner of the screen. From there select the Favorites section and voila, all our special notes will make their way to us.
Set a Notification and Change Text Size
Setting a notification for our notes is just as easy as the rest of Notepad Pro's functions. Tap on the Clock sign beside the Star option and a screen displaying the date and time option will pop up. Using the calendar and the clock, I can set the date and time to be notified accordingly.
We can also select the notification sound option to change our notification ringtone by selecting one from the plethora of given options.
To change the text size, click on Settings and select the Text Size option. From there, select among the Small, Medium, and Large sizes.
Setting a Passcode
Notes are a very personal affair. The things we write are more often than not a testimony to the things we feel or experience. Thus, we want to protect them from the eyes of people who have a habit of snooping around in other people's affairs.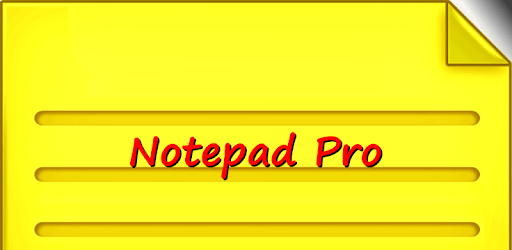 To keep our files to ourselves, click on the three bars given on the top left corner of the home page and select Settings.
In the Security option, we can then swipe the toggle and enter the passcode we want to set.
Assess the Cost
Notepad Pro is free to download from the Google Play Store for Android users. However, it does offer a Premium subscription of $2.30 per year that allows even more advanced and regulated structures and attributes.
Whether you choose the free version or the premium version, the features and options that the app provides will save us ample time and hassle.
Summing Up
No matter our age or profession, it's always best to write ideas down to preserve them. And while the old-school style will always remain timeless, the new trend of digital note-making definitely has its own advantages.
So go ahead and inscribe all that your heart and mind have contained, and see how easy life can get.