There's astounding beauty enveloping our earth: endless shawls of clouds, rippling water, high peaks of mountains, and blooming flowers. Oftentimes we are tempted to capture each moment of this never-ending beauty in the best possible way.
But the picture never seems to be as incredible as it is to see these sights in person. This is where Lightleap Editor comes in. Lightleap Editor is a photo editor app that helps me in enhancing the pictures that I love to take.
This app is here to ensure that people like me – who love to capture moments but are not professionally-trained – are able to create professional-looking, high-quality pictures easily. Read on to learn more.
Make Your Pictures Stand Out
Run Your Shots through these Amazing Features
Discover New Ways to Express Yourself with Filters
Get the Aesthetics You've Always Dreamed of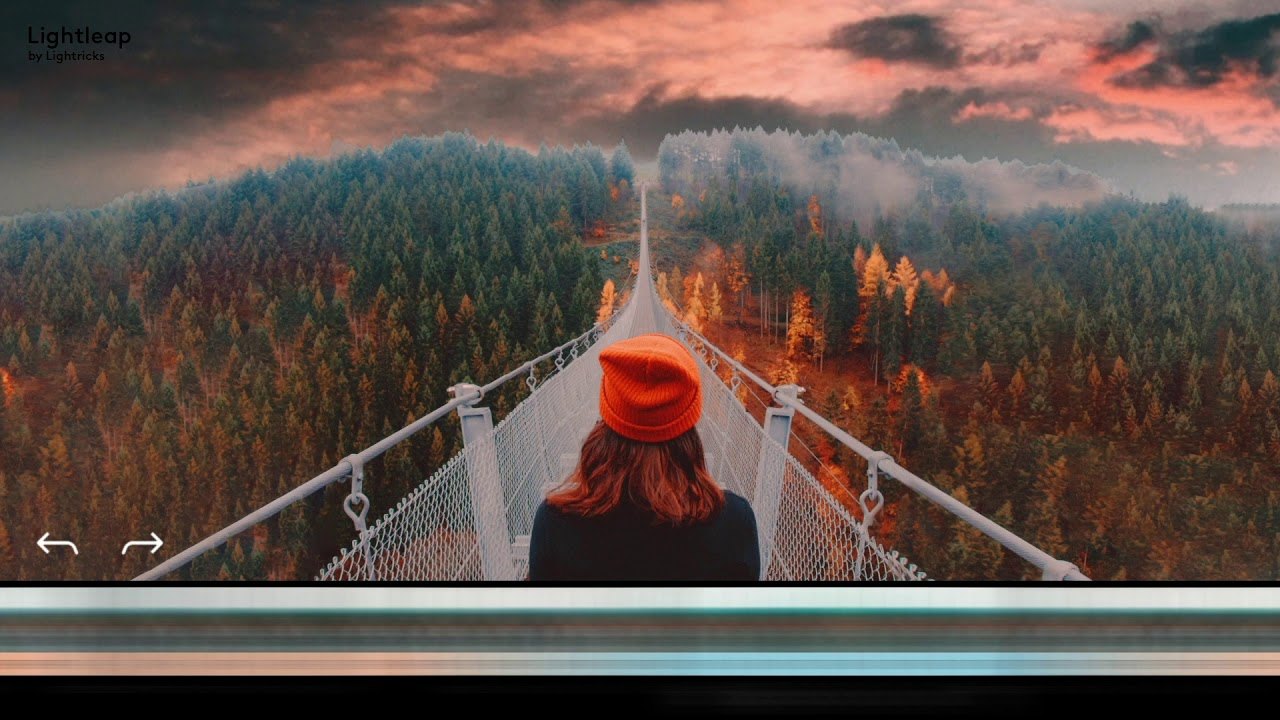 Make Your Pictures Stand Out
Developed by Lightricks, Lightleap Editor is a quick shot app that is specially designed to be a full-featured editing app. This app contains all the tools that a beginner needs to bring out the best of my photos and edit them into anything I want.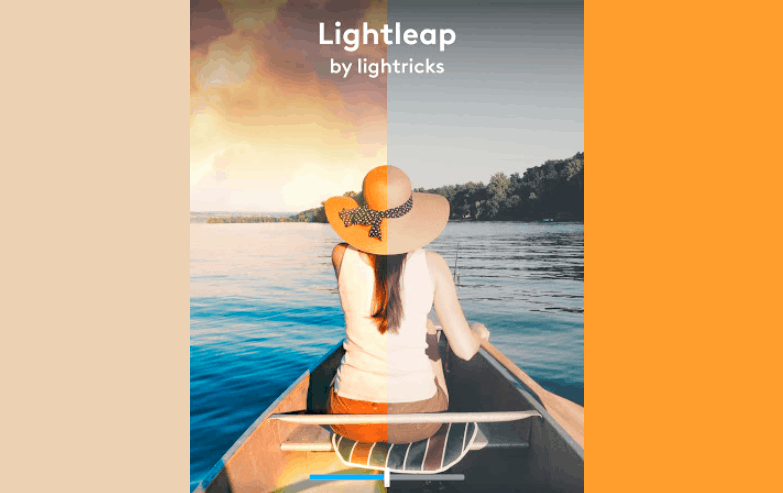 The various features, filters, tools, effects, and collages ensure that my snaps are worth showcasing to the world. I can edit my pictures with professional tools and add stunning filters before sharing them with family and friends.
This app can alter the background to make it look more picturesque, add filters to give my pictures a new and radiant touch, and can even adjust the lighting and shadows so that every bit of my photos is perfect.
Basically, it possesses all the features that an experienced editing app is expected to possess today.
Achieve Best Results with a Few Simple Clicks
The best thing about Lightleap Editor is that I don't have to spend hours figuring out complicated buttons and tools when I sit down to edit photos. Thanks to the simple interface of the app, it is very easy to use.
With Lightleap Editor, I'm able to fix all the flaws and imperfections in my pictures, no matter how minuscule they may be. This editor allows me to recreate the magic that I see with my own eyes.
This app takes mere minutes to transform my pictures into appealing and eye-catching shots with professional vibes, thanks to the many pre-set filters and effects it offers. Tools like adjust, heal, sky, and looks help make every photo worthy of my Instagram feed.
Run Your Shots through these Amazing Features
Lightleap Photo Editor possesses a lot of quirky features that give my pictures a new, vibrant look. With the Sky feature, I can replace the background in my photos with a brand-new sky.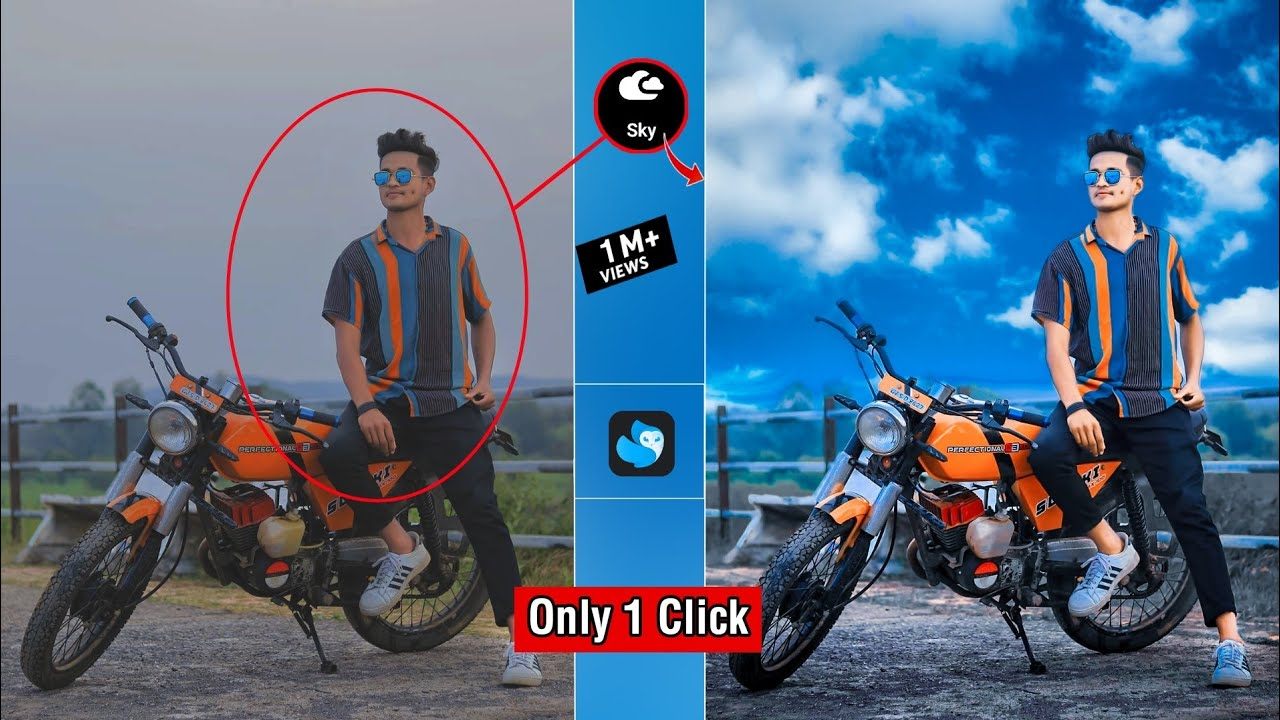 Yes, you heard that right! With just one tap, I can set a particular type of sky in the background of my shots. No more grey skies dulling my pictures.
Whether I want an evening sky colored in red and purple hues, a morning sky that is enveloped in white, fluffy clouds, or an afternoon sky that is filled with chrome rays of the sun, I can get them through this cool sky feature within seconds.
The app offers over 60 high-quality sky backgrounds, including sunny, dusk, sunset, storm, and even fantasy skies. All I have to do is select one among them to go with the mood of my picture and I will have my friends guessing how I got to have such a perfect sky that day.
Remove Unwanted Elements with the Heal Feature
So many times we capture something in our images that was unavoidable at the time. For example, an unwanted stain on the wall in the background, a piece of ugly furniture or toy lying somewhere at the side, or a photobomber or two.
With the Heal feature of Lightleap, I can easily remove these stains, smudges, people, or objects from my pictures. The heal function allows me to retouch my image like a true editor and make sure that now there will not be a single chance of any flaws in my images.
All I do is select the picture from my gallery and apply the heal function to erase items in the forefront and background of my image. I can smooth over bumps, remove stains, and correct any mistake with a few simple clicks. To undo retouches, a single tap restores my image to start again.
Discover New Ways to Express Yourself with Filters
Original shots may be good enough, but with filters, they can reach a peak of beauty that's hard to miss. With Lightleap's gorgeous filters, one of the top features of this app, I can color my images in new shades and hues and give them a complete makeover.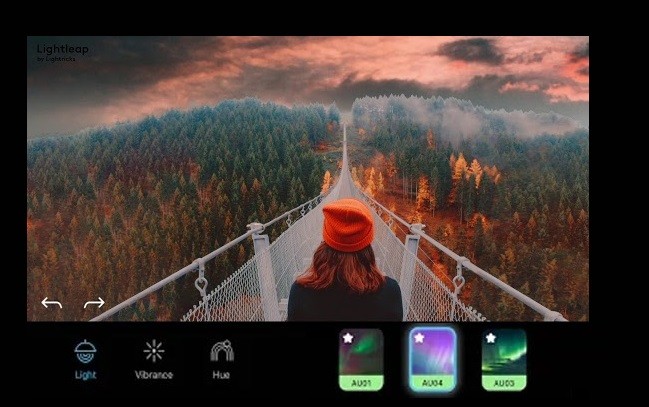 These filters can be found by theme, from warm, black and white, urban, fade, or any other. After applying a particular filter over my image, I can also adjust the intensity of that filter, meaning I can decide how much of that filter is enough for my image.
Furthermore, I can change the vibe of my photos in one tap with the Looks feature as well. All I have to do is choose a predefined look as a filter for my pictures.
Through this function, I can give my images a golden hour glow, a rainy feel, or set the mood with dusk, greyscale, shadows, and other fantasy and creative looks.
Achieve the Effects You Desire in Moments
With Lightleap Editor, I can choose among the tons of special effects to retouch dull areas of my pictures. With the overlay shadow effects, sparkles, and lens flares I can enhance the quality of my snaps and even bring the background to life.
Through these effects, I can change the weather, making my pictures seem as if they were taken in a storm, with rain, snow, or even wind. There are also seasonal themes so a photo taken in the summer can be made to look like it was taken in fall or winter.
Even better, these effects look so authentic and natural, that no one will even think it's been edited. The effects blend in perfectly with the shots, giving it a digitized feel. With the very popular mood elements, I can adjust the magic level of my photo effects and give it any form I desire.
Get the Aesthetics You've Always Dreamed Of
After recreating my pictures of choice, there is always some minor corrections, editing, and adjustments to be done. Lightleap Editor has editing tools that are essential to give my snaps the perfect, finished look.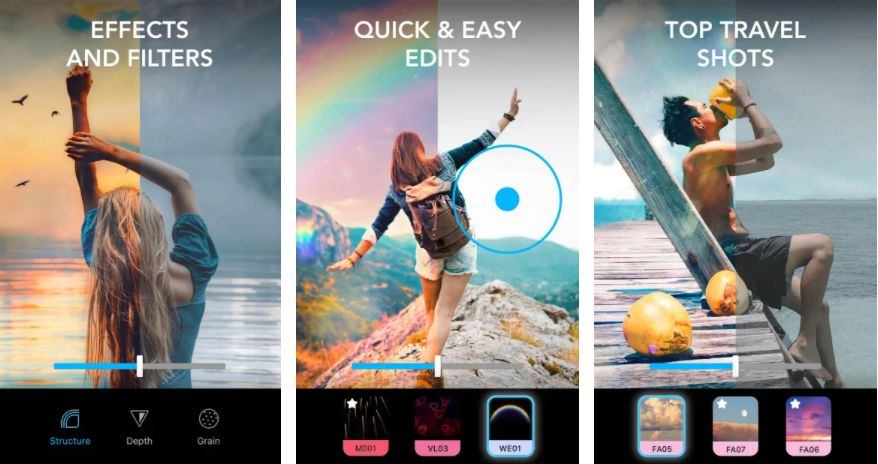 This full collection of editing tools are available to use. With the light, contrast, saturation, and vignette to temperature, tint, and hue editors, every minor retouch adjustment can be executed flawlessly.
Even better, tools as basic as crop, flip, and straighten are available in Lightleap so that I can adjust, retouch, and edit all within the app. These tools offer me a chance to sharpen any blurred lines, adjust the depth, fine-tune structure and grain, just like a professional.
While you may use many of the features for free, I recommend upgrading to the premium version of the software to have access to the more advanced tools and effects.
Choose Among the Different Plans and Get Started
With an overall rating of 4.1, Lightrick's Lightleap Editor is a top-performing app that can be downloaded for Android devices for free from Google Play Store. After completing the installation process, a blue box labeled, "Get Started" appears. Select it to see the various plans offered.
The first option is a yearly plan with a constant monthly cost of $2.43. Another option is the Monthly plan, which costs $9.76 each month. A one-time payment of $97.57 gets you the Third Option. The "X" at the top right of the page lets me skip the plan purchase process and return to sifting through options and making changes.
To get started, I may experiment with the various editing options by dragging a photo of a sunken ship across the bottom of the page. Alternatively, I may hit the "home" symbol in the top left corner of the screen, navigate to my picture library, and start creating.
The Bottom Line
By downloading and using the Lightleap Editor, you can bring your photos to life just like it looks in real life. Being able to enhance your images just the way you want, and even make them more exceptional than you ever thought possible, is easily done with the Lightleap app.
Add a dramatic sky, enrich the colors, and remove unwanted aspects from your photos to create perfect images to share on your social media and with family or friends. With the Lightleap Editor, the sky doesn't have to be the limit.