Gaming can benefit us in numerous ways. It enhances our coordination skills, reflexes, and decision-making skills. We also get the added benefit of socializing with peers who enjoy the same games that we do, allowing us to build a community of like-minded individuals with similar interests.
No matter where you are from you can enjoy playing online games. It's a platform where people can interact and build friendships easily.
One such platform is Chikii. It provides a forum to meet, hang out, and play games with friends and other users, all in the comfort and safety of our very own homes!
About Chikii – Play Games Anytime, Anywhere
Features of Chikii – Let's Hang Out
How Chikii Works
Games on the Chikii App
How to Download and Install Chikii
How to Make the Most of Chikii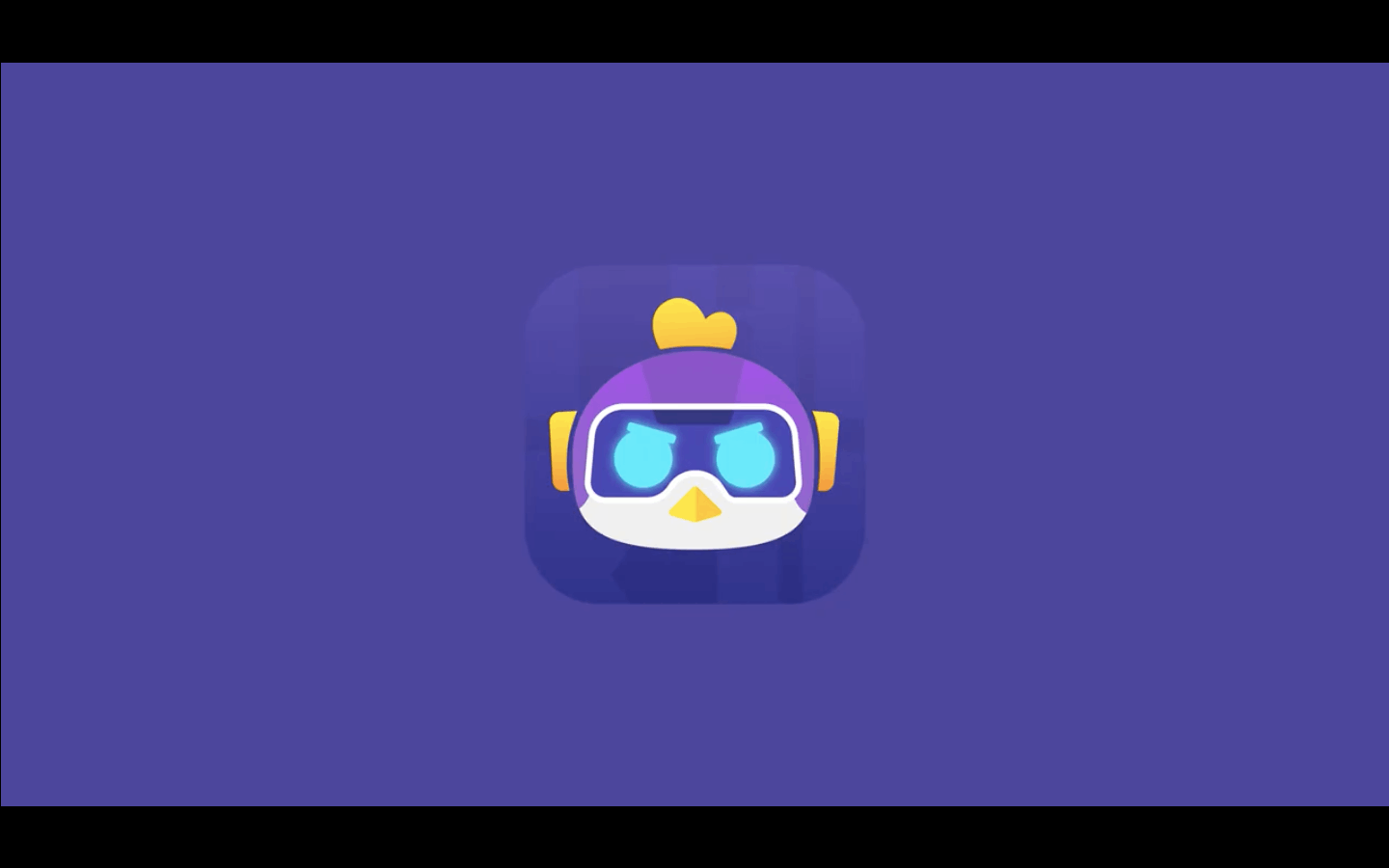 About Chikii – Play Games Anytime, Anywhere
Chikii is an innovative, one-of-a-kind app that allows players to play PC games from their mobile phones with thousands of other players.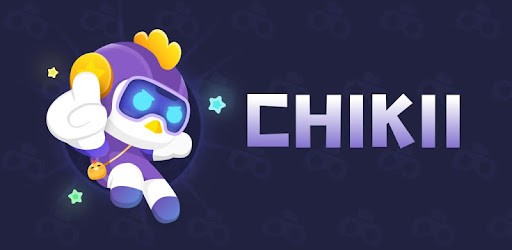 Downloading this application lets the user play their favorite computer games without the requirement of a heavy, costly gaming console. It's much more convenient to be able to use a daily gadget that is portable and cost-effective.
PC Cloud Game Group, the company behind the app, has, in my opinion, created the best alternative for intelligent cloud gaming communities. Chikii has practically every hot and trendy video game that gamers all over the world want to play.
It has a wide and eclectic range of games for players to choose and play from. The forum also hosts one of the best online game chatrooms there is and has games like GTA V, Witcher III, Naruto STORM 4, and more.
The Popularity of the App
Chikii is a free application developed by Chikii Global Pvt. Ltd. It has over 1 million downloads worldwide through the Google Play Store. The content within this app is rated 'Everyone' meaning it is appropriate to be used by players of all ages.
The latest version of Chikii was released in 2021 itself with a plethora of new features.
Currently, the software is exclusively downloadable on Android devices.
Features of Chikii – Let's Hang Out
Chikii is free to download and use without any obligation to register or make a purchase. This is in addition to the fact that there is no subscription fee to use the app, either monthly or annually.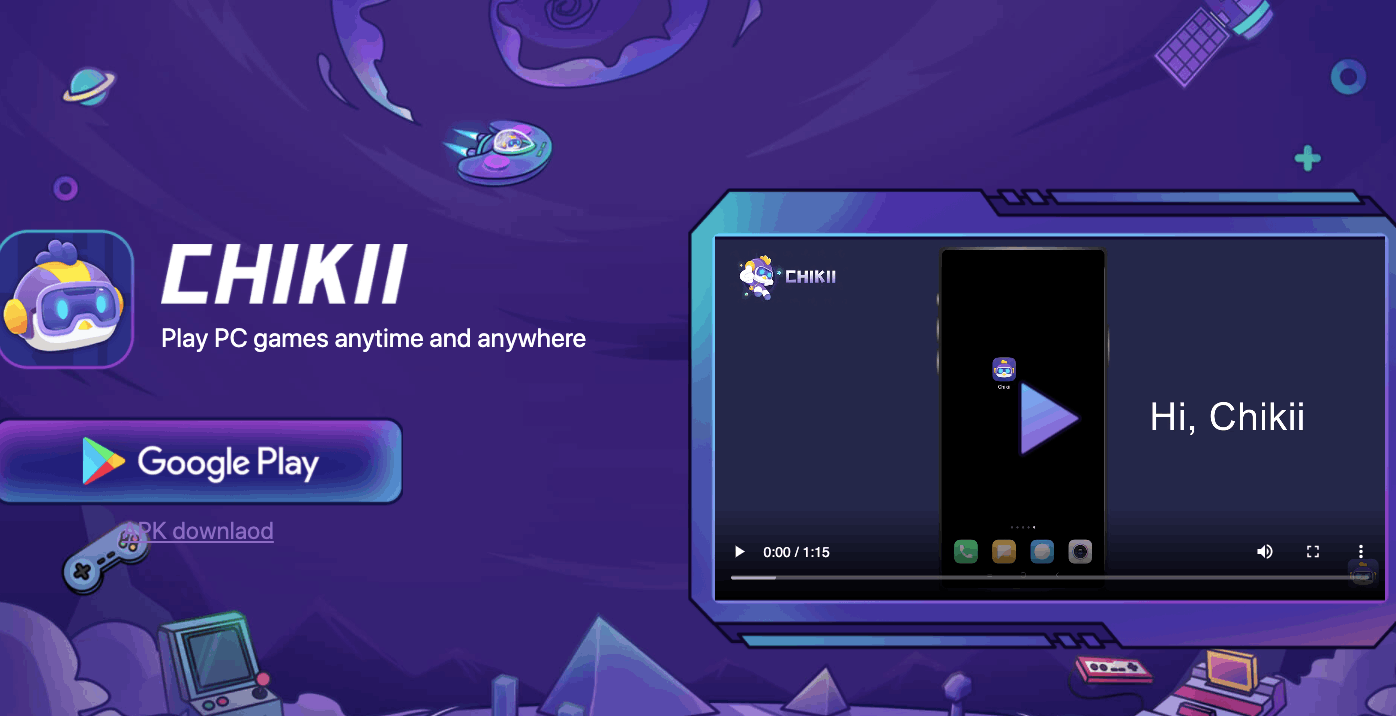 After downloading Chikii, the players can access all their favorite PC games alongside chat rooms for them to pick, play and interact on.
The chat rooms also offer live chatting options whilst playing making the application and the gaming experience all the more interactive.
Yet another benefit of Chikii is that it allows Bluetooth Gamepad support as well as the use of external keyboards. One finds categories like horror, thrillers, and even adventure alongside the regularly available set of games.
Priority on User Experience
This application does not allow third-party ads, making the experience hassle-free and devoid of any distractions.
Having a mobile-friendly interface helps us completely immerse ourselves in the games we choose to play, for which the app also offers plenty of categories.
You can log into the app via Facebook or Google after which a list of most recommended and popular games will be displayed for you to choose and play from. From Hitman to Just Cause 4 and everything in between, this app has it all for free!
How Chikii Works
Chikii is easy to understand and follow, saving you the time that might be required to learn its functions.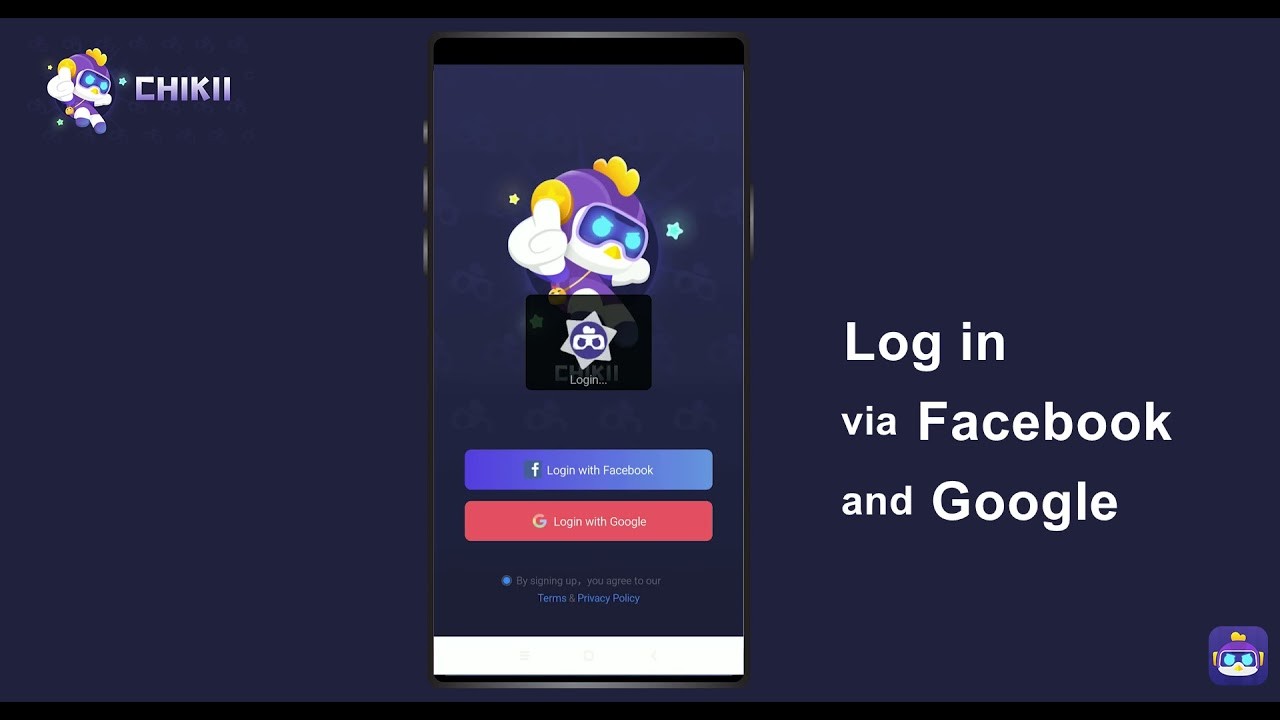 After logging in using your Google or Facebook account, scroll down the list of games that pops up in the app's interface and click "Join" once you decide on the game you want to play.
Then you have the option to either enter chatrooms based on your geographical location or head straight to the main event, the game itself.
You can find the chatrooms if you scroll down the page that opens up after you click the Join button.
How to Play Games with Chikii
After joining, the app directs you to a second page to opt for either the chatroom or to begin the game. In order to start the game, click 'Play' at the top of the page.
This leads to the next page with a fast queue that lets you into the game within 30 seconds or less. Now you can enjoy your favorite PC game on your very own phone.
Yet another benefit of using Chikii to play games on your phone is that the progress you've made within the game isn't lost, rather it is saved automatically. This means you can play continuously without the need to restart the game for quite a while.
Games on the Chikii App
The games featured on the Chikii app aren't just some silly, unknown games brought in to supplement the chatting and friendship-making. These games have some serious clout in the gaming world and make for an awesome mobile gaming experience.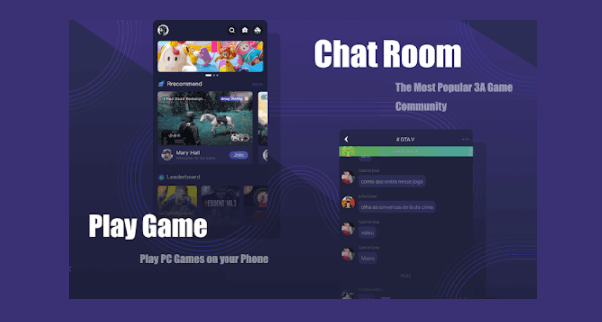 Some big names you might recognize include the action-adventure game Grand Theft Auto 5, fighting game Naruto Storm 4, and Japanese crossover fighting game Jump Force.
Users can also find the action role-playing game Witcher 3: Wild Hunt, Avalanche Studio's Just Cause 3, stealth video game Hitman: Absolution, and the iconic survival horror game Dead by Daylight.
Sports Games on Chikii
Sports gaming fans are not left out of the fun on Chikii.
Players can find football favorite FIFA 19 on the platform, and basketball fans can hit the court with NBA 2K19.
How to Download and Install Chikii
Now let's tap into how you can download this easy-to-use, immersive app! Since this app is only available on Android phones, you should head to the Google Play Store and search "Chikii", selecting the option called "Chikii-Let's hang out!PC Games, Live, Among Us".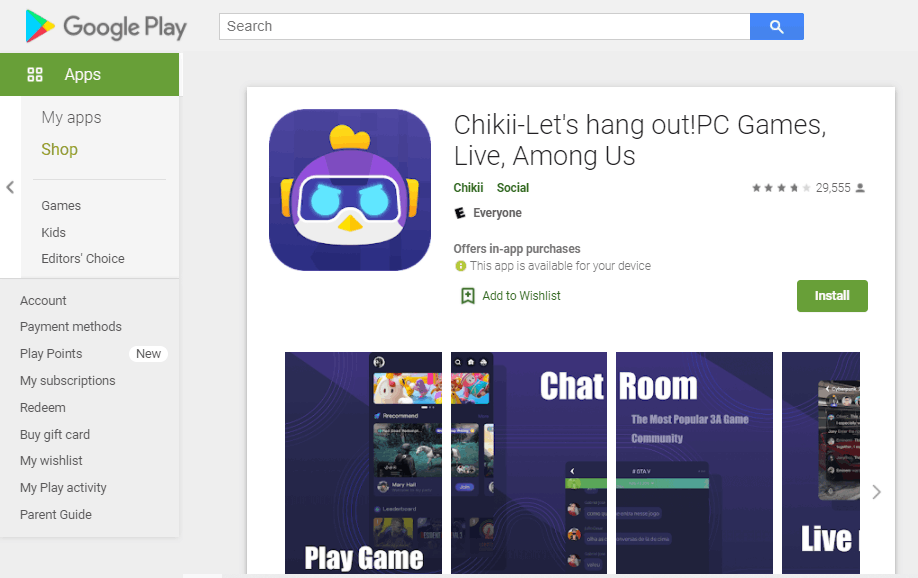 Once you find the Chikii app, click on the Install button to begin downloading it to your device.
After the download has finished, open the app by clicking the Open button on the app's page in the Google Play Store or launch it from your phone's app tray.
Start using it by signing in with the option you find easiest, through Facebook or Google. Then you can start playing games!
Requirements of the Chikii App
The Chikii app requires certain specifications in order to be able to function properly on your Android device.
The app needs 51 MB of storage space. You'll need Android 5.0 or later.
Downloading it also requires that you grant certain permissions. Some of these include access to WiFi connection information, the ability to read, delete, or modify the contents of USB storage, location information, and camera access, among other permissions.
How to Make the Most of Chikii
Firstly, as a player, it is a norm to take the time to familiarize yourself with the surroundings. This lets you understand the working and the speed of the app, allowing you to optimize yourself accordingly. This also means learning how to operate the controls seamlessly on your phone settings.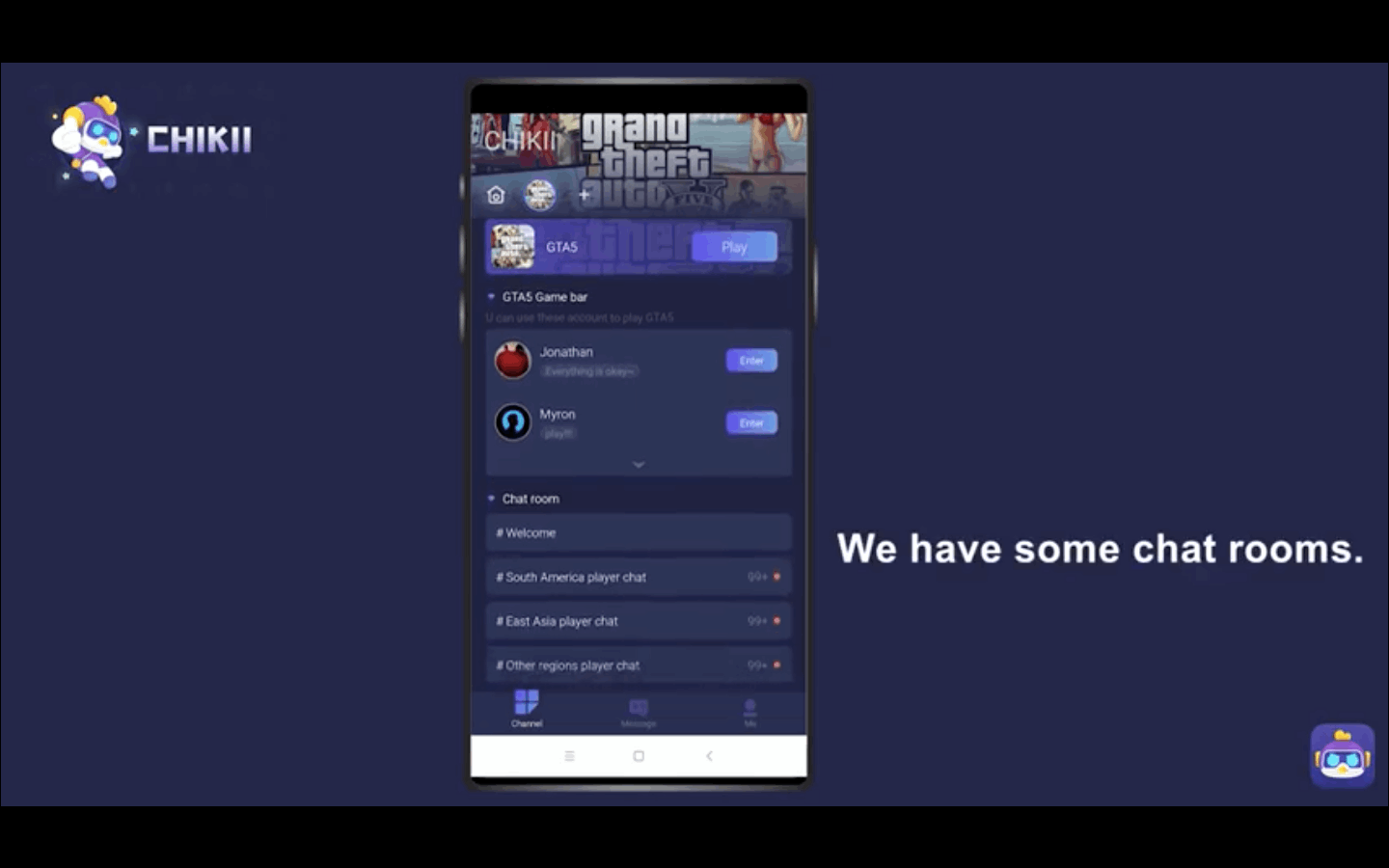 The shift from your PC to phone might take a little adjusting, but since it requires your effort and time but not lots of money, it's a reasonable bargain I'd say!
The best benefit that I think Chikii offers is the ability to interact with other players. Honestly, building worldwide friendships whilst playing your favorite games and having that in common with another? It sounds like a dream to me!
Interacting with other players also helps you learn the ropes of different games and progress faster.
Explore the Benefits of the App
From the most popular picks and recommendations to the genre of games that might be suited to you, Chikii has them all, and has it for free no less!
The availability of a plethora of categories and games to choose from is like having a mini gaming wonderland on your phone.
To get the best of the app, remember to explore new games every now and then, even from genres you don't typically play. This will keep monotony at bay and you'll always have something to look forward to.
Conclusion
This guide has shared with you all the amazing features of the Chikii app and how it can bring your favorite PC games to your smartphone. You can easily make friends and interact with people from around the world using this interactive gaming app.
So to all the folks out there, download Chikii-Let's Hang Out, and let's do exactly that! Also, let's play our favorite PC games on the go anywhere, any time, and work on relieving the stress from our daily lives whenever we've got the time!