Meditation offers a lot of benefits to our mental and physical health. Sometimes, we get overwhelmed by the stresses in life, and our health begins to suffer. Prevent this from happening by downloading the Insight Timer app.
The Insight Timer app is an incredibly comprehensive meditation app that features a library of guided meditation and ambient music aimed to reduce stress levels. It is available for download on all mobile platforms and is free to use with an option for a subscription.
Here I share what the Insight Timer app is all about, its features, how to use it, and more. Read on to learn more.
Taking Care of Your Mental Health with the Insight Timer App
How I Use Insight Timer
Providing a Safe and Helpful Community
Listen to Ambient Sounds While You Meditate
Working Towards a Better You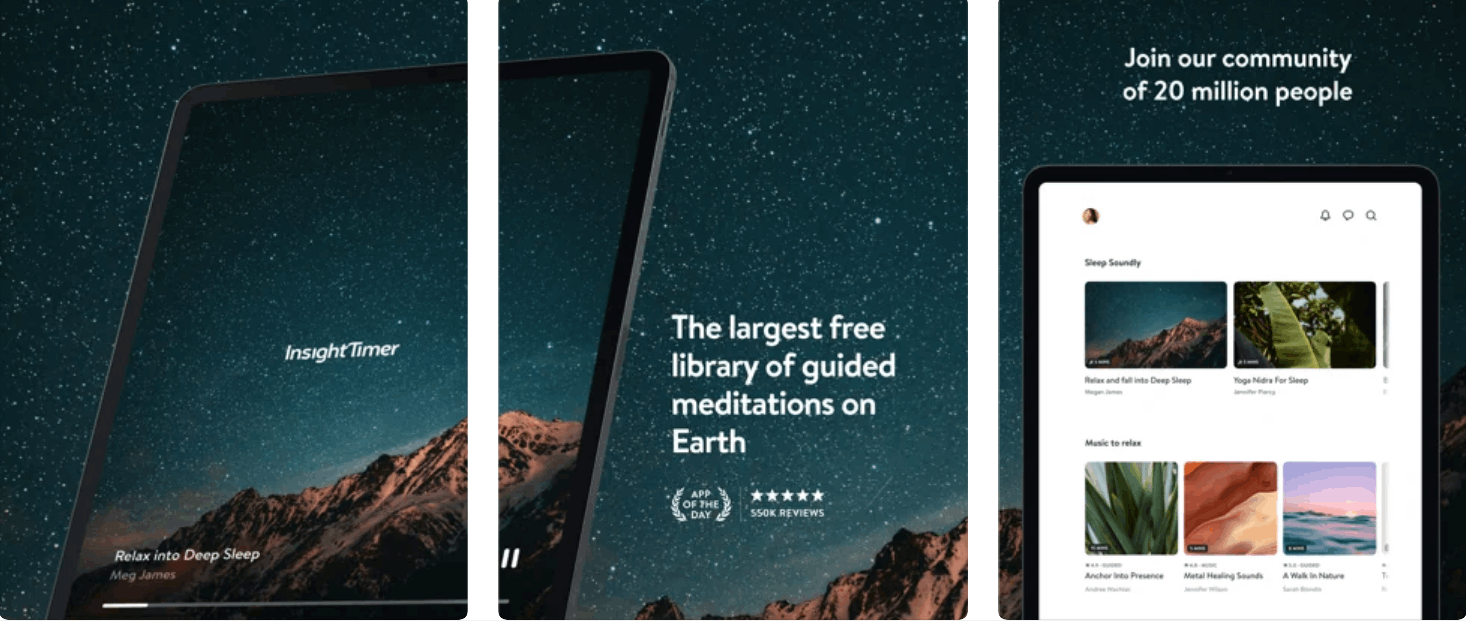 Taking Care of Your Mental Health with the Insight Timer App
When it comes to meditation apps, Insight Timer is your best bet. It has won several awards, including "App of the Year" from Time Magazine. There are literally thousands of meditations available on the app.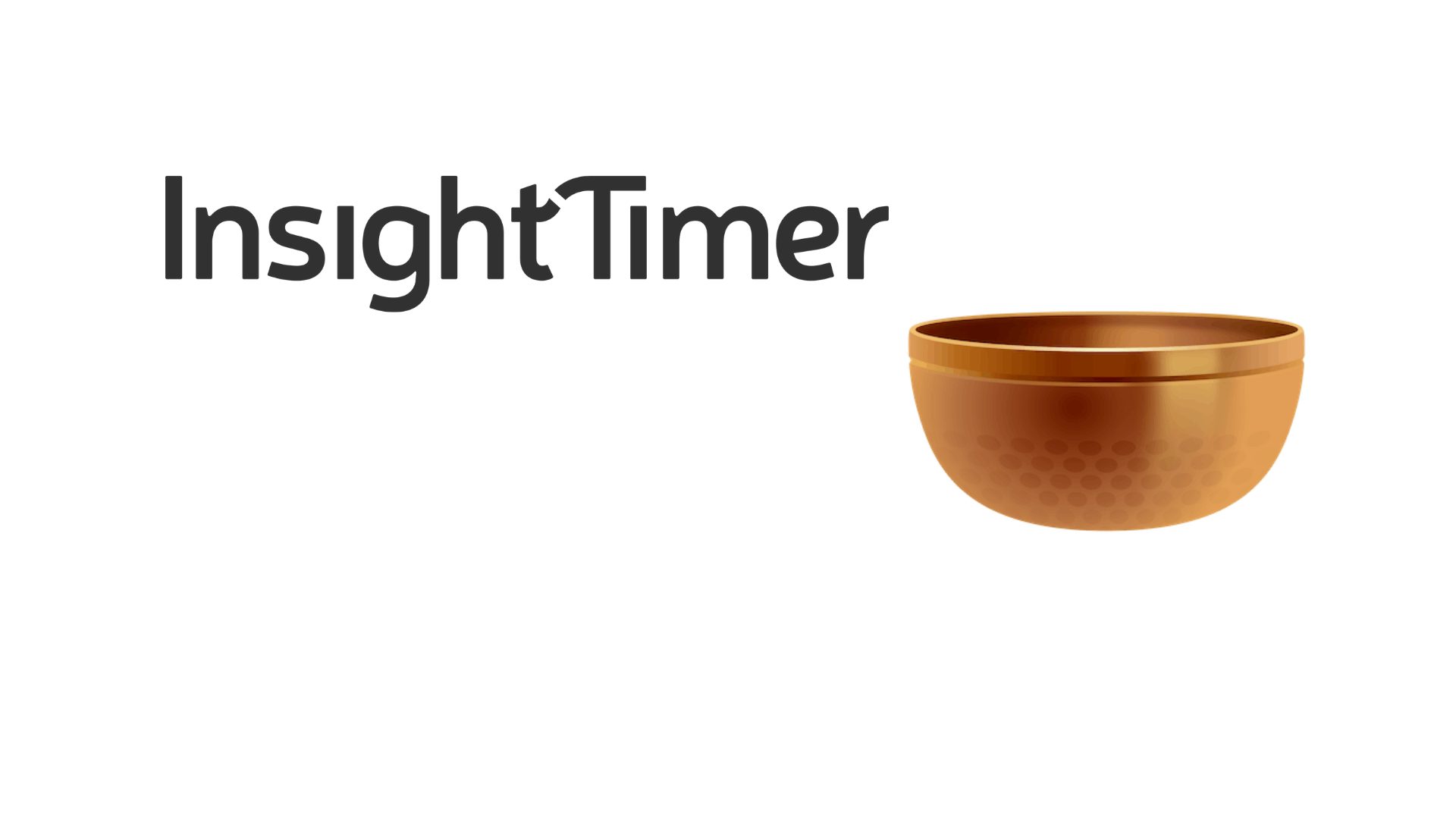 The main goal of using the Insight Timer app is to build a daily meditation habit. The app offers short daily guided meditation to keep you relaxed on a busy day. It also has longer meditations for the time you spend on weekends or days off.
Whether you're on your way to work or relaxing on a weekend, there's always something for you on the app.
Personally, I use the app not only for its meditations but for its peaceful sleep tracks that help me to fall asleep.
Featuring a Variety of Meditation Types from the Leading Meditation Teachers
The Insight Timer app features different types of meditation. These include Secular Mindfulness, Zen, Insight Meditation, MBSR, Walking Meditation, Metta, Breathing Meditation, and many more.
All of these are unlocked and free to use for any account holder. Each meditation type is curated by top meditation instructors and musicians from all over the world.
The meditation and music provided on the platform is backed by science and meditation tradition.
How I Use Insight Timer
I always start the day running around and grabbing coffee on my way to work. It's always a hectic day in the office, so I often don't have time to do anything else.
Thankfully, the Insight Timer app offers short durations of meditation that I can use to help me calm down and prepare for the day ahead. This is highly beneficial for those who suffer from regular anxiety and stress issues.
After the day has come to an end, I tune into sleep-specific meditations on the app to help me achieve better sleep quality and wake up in the morning feeling refreshed and ready for the day – even if it is going to be another hectic day.
At night I will play the sleep meditations, which are longer in duration. During the day, I stick to shorter meditations to help maintain calm throughout my busy day.
Offering One of the Best User Experience
The huge library of meditations is what got me to try the Insight Timer app, but its user experience made me stick with it over other options. Upon launching the app, I am greeted with a map that depicts millions of other people who are also using the app at that time.
This helps me feel welcomed and connected to others around the world who also trust the app and have similar goals to me. Scrolling through the huge library of meditations is easy as I can toggle through different categories.
Whether it is about healing or sleep, I can flip through a plethora of meditations that meet my needs. I can customize different bell sounds, frequencies, and even the background noise while also being able to set a timer for every meditation.
Providing a Safe and Helpful Community
Suffering from anxiety and other stress-related issues is very isolating. The stigma of people with these issues is debilitating to their progress towards better mental health. People who use the Insight Timer app can find solace through others like them by joining groups.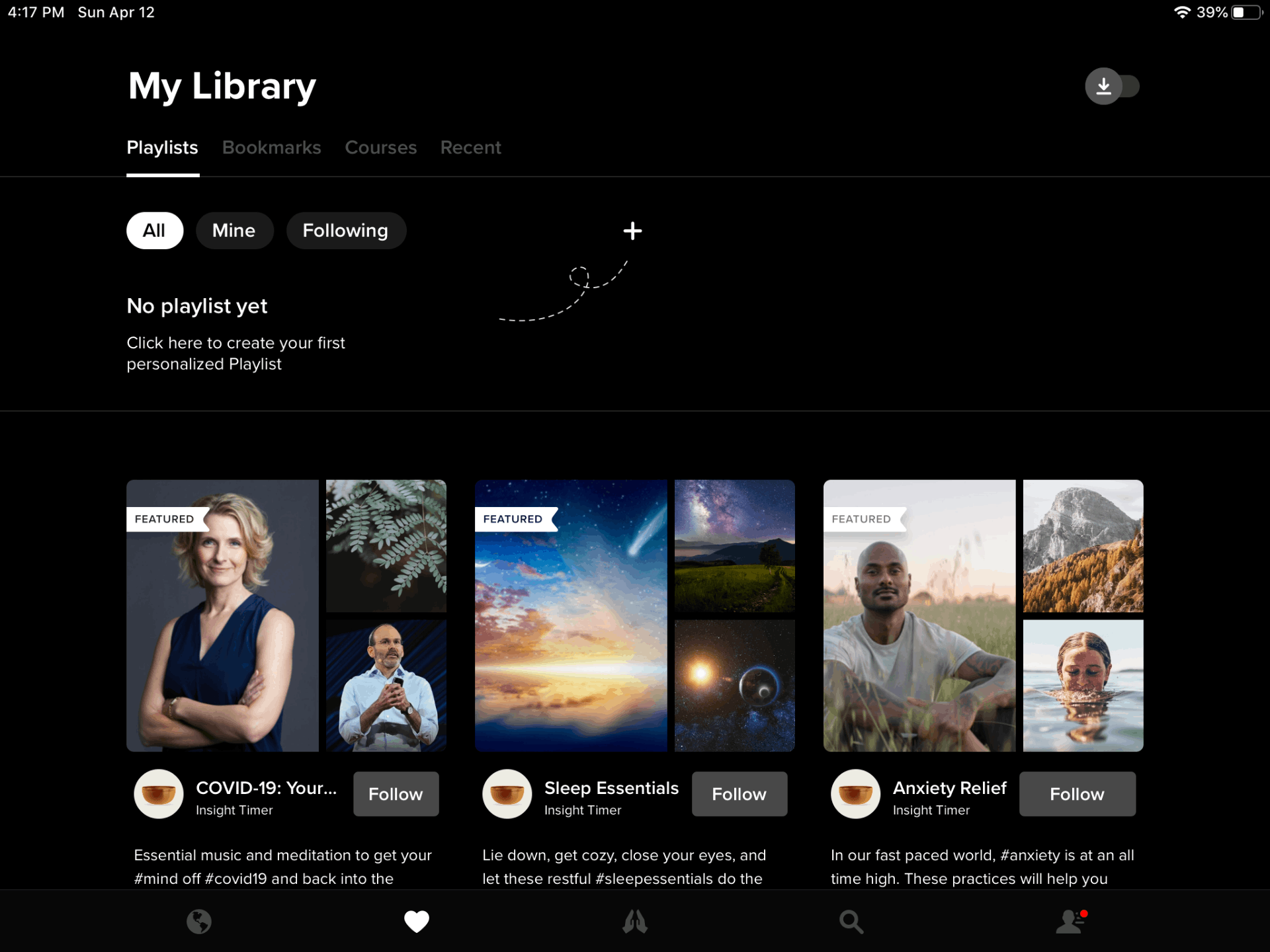 The group feature allows me to interact with other users, share our goals, or even exchange different meditation guides together.
For newbies like me who want to have the best experience, there are different groups that cater to my needs. Most of them have shared how to optimize the use of the app, and others have provided great suggestions on which ambient music or meditation best suits beginners to the app.
The Insight Timer app has offered me something that not many other meditation apps can do – a safe and accommodating community.
Keep Track of Your Progress
One of the things that I appreciate about the Insight Timer app is the ability to track my progress. The app features an option where I can track all of the milestones that I have achieved. It also helps keep track of the number of days that I have used the app for meditation.
This allows me to continue my progress while providing a visual way to keep me motivated to continue my meditation practice. Having this feature is crucial if you want to make yourself feel a lot better.
You can see where you were a few months ago before you used the app and how much has changed through the milestones feature. I can even check on my friend's progress and provide suggestions to help them with their progress.
Listen to Ambient Sounds While You Meditate
Apart from the different guided meditation tracks found on the app, there are also thousands of music tracks and ambient sounds that help keep my mind calm and focused.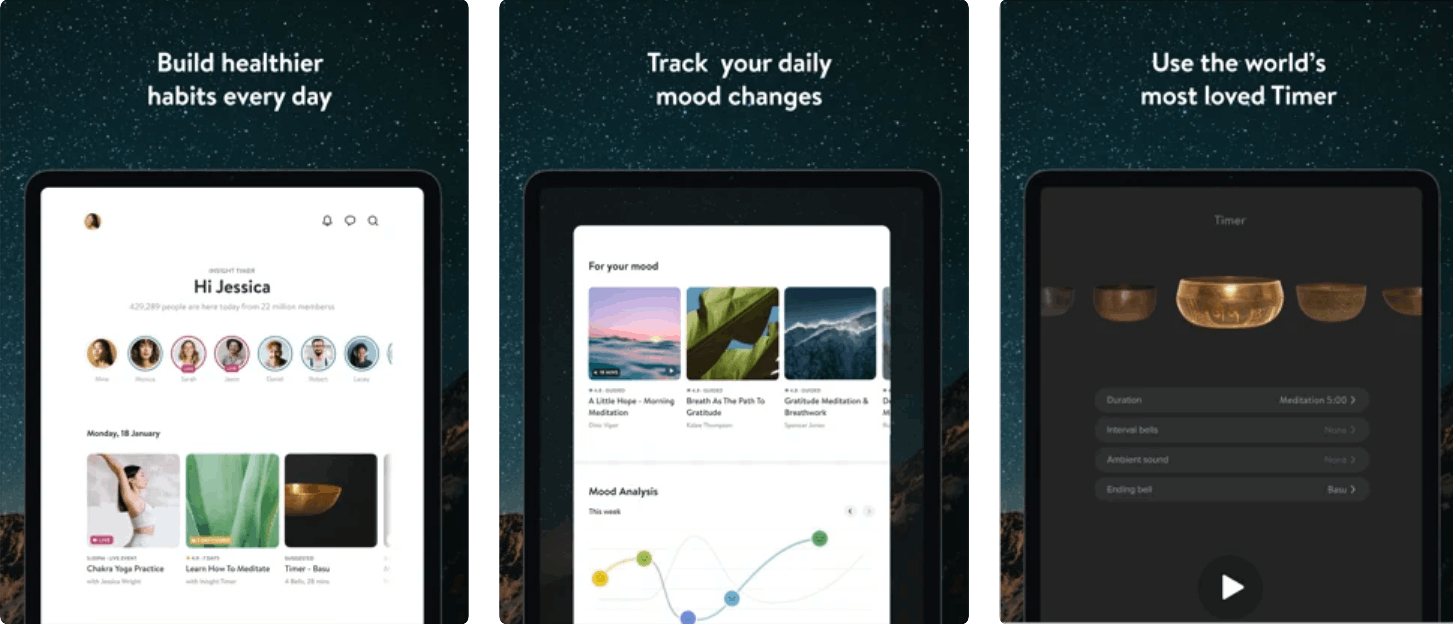 One of the best ways to alleviate tension and worry is to listen to music. Listening to music has been shown to reduce stress and promote a more relaxed frame of mind.
The sounds and music found in the Insight Timer app help to amplify a relaxing moment, whether we're concentrating on working, cleaning around the house, or trying to fall asleep.
Whether I want to listen to the crackling of burning firewood or to the serene sounds of rainfall, the app has a wide range of options to suit any moment of my day.
Subscribe to Unlock More Features
The Insight Timer app has an optional in-app subscription where I can unlock even more features to enjoy. Some of the premium features include courses where I can learn different insights about meditation and follow a dedicated program.
I can also download guided meditation for offline listening. With the premium subscription, I can access the advanced player where I get to have options to repeat the meditation, fast forward or rewind, and an option to pick up where I left off.
The subscription is available for $59.99 a year or $19.99 a month. Make sure that you turn off auto-renew if you don't have plans to continue with the subscriptions.
Working Towards a Better You
With all this talk about the app, I want to discuss more the reason why the Insight Timer app is an important app to download for everyone.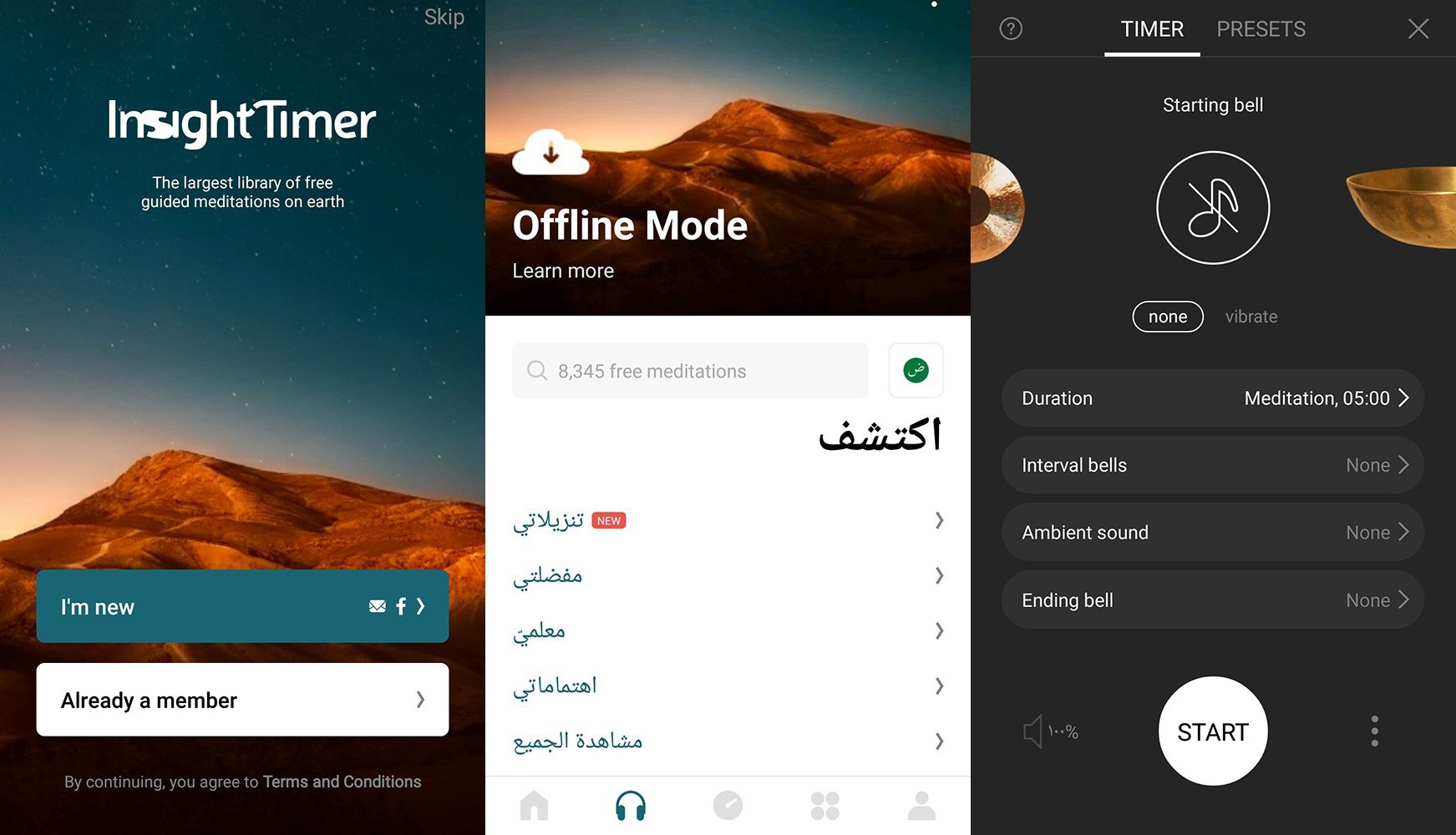 Research has shown that mental and physical stress can cause harmful effects on the body with the release of chemicals called cytokines.
These chemicals disrupt sleep and increase depression and anxiety. Having an app that reduces stress helps in the prevention of such chemicals to be released in the body, thereby maintaining bodily homeostasis.
Meditation has proven to be the best way to combat stress and is shown to reduce the symptoms of many stress-related conditions.
Understanding Yourself Better through Meditation
Meditation is all about diving deep into our minds and learning to value our mental health. Most forms of meditation can help you develop a stronger connection with yourself, which, in turn, also affects the way you interact with others around you.
Recognizing that you need help with your stress-related issues helps you understand yourself better. Meditation helps you reach what's within and make you believe in your ability to overcome different challenges.
By creating calm moments in our day, we better equip ourselves to handle any stresses or challenges that come up through our day with more clarity.
Conclusion
Constant attention to both physical and mental wellness is essential. Stress management is also important, and meditation is one of the most effective tools for doing so. I'm grateful to have discovered the Insight Timer app, which has helped me create effective strategies for dealing with the pressures of my professional and personal life.
Plus, being able to fall asleep faster is a major plus in using Insight Timer. Insight Timer is available for download on the Google Play Store and the App Store.