Millions of people in the United States, Europe, and Asia utilize ESPN's streaming service, making it the most popular of its kind. I wasn't shocked when ESPN introduced WatchESPN and a picture-by-picture approach to streaming video.
To discover the potential of this app, I paid the monthly subscription price and came to a couple of conclusions. Here are a few highlighting points as well as info on what I think can be made better.
What is the ESPN Mobile App About?
How to Download/Install the ESPN Mobile App
A Perfect Choice for Sports Enthusiasts
The Pricing Scheme of ESPN App
Does ESPN Bombard Users with Ads?
Is the ESPN App Available Internationally?
Signing Up for the ESPN App Service
A User-Friendly Experience
Is the ESPN App Safe and Reliable?
The Downsides of the ESPN App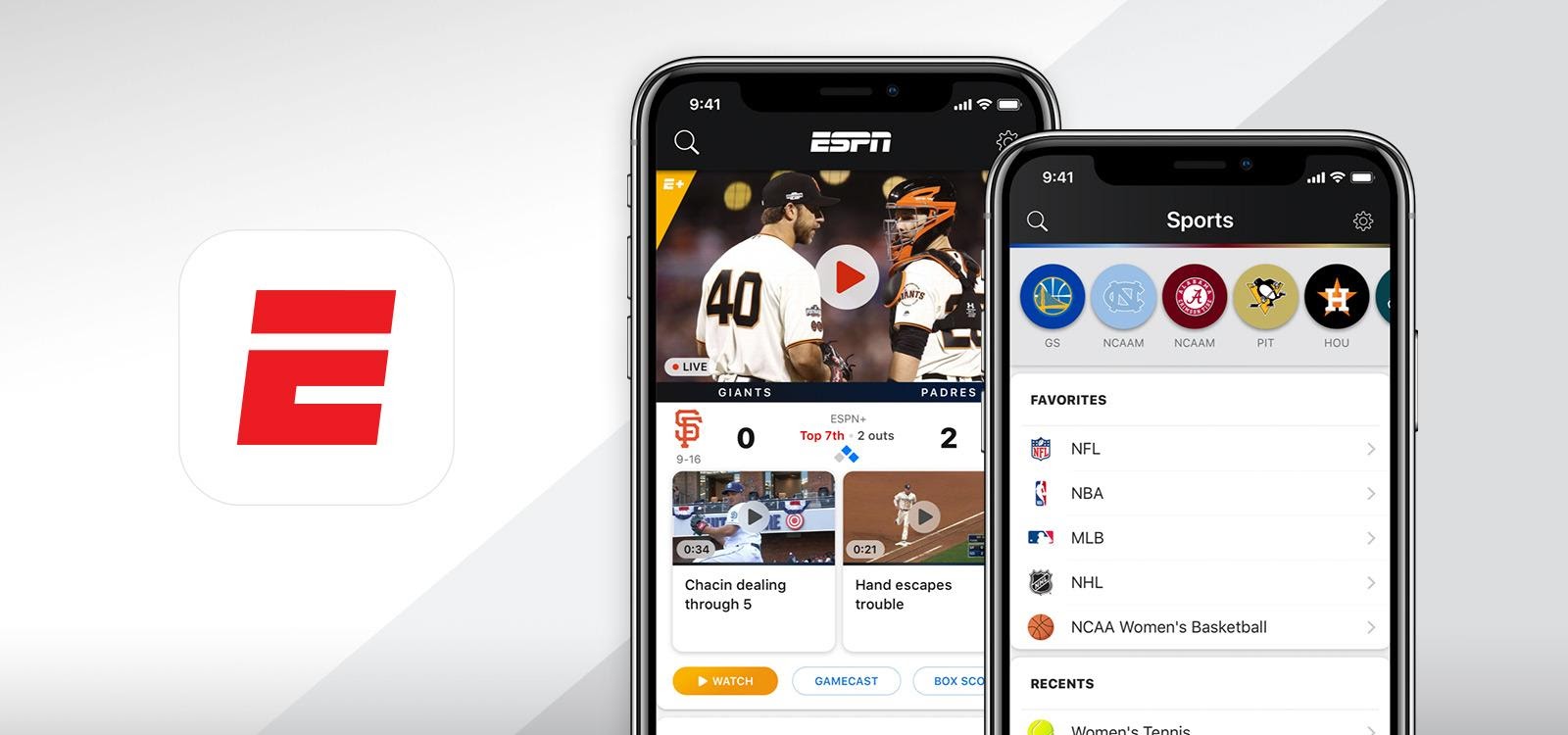 What Is the ESPN Mobile App About?
First launched a few years ago, the ESPN mobile app has millions of active users (on iOS and Android combined).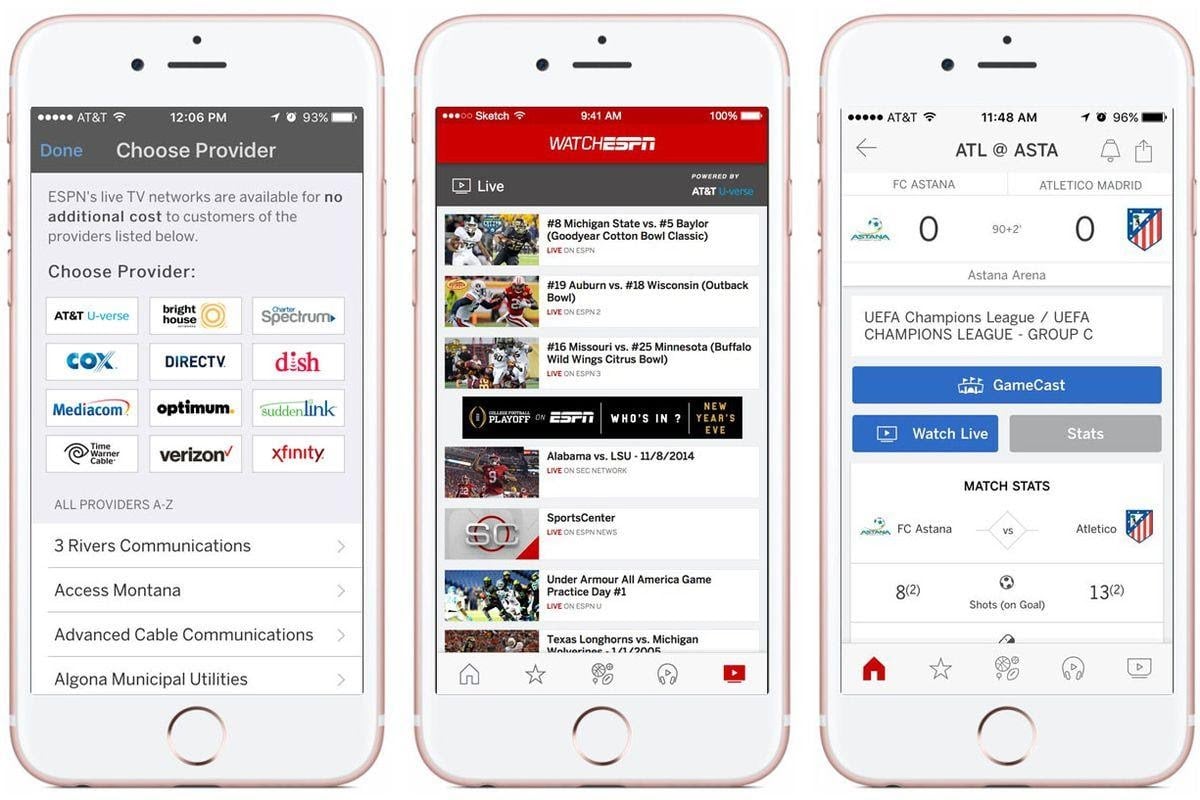 It allows access to live events, score tracking, sports-related articles, and a series of entertaining fantasy tools for users with an ESPN+ subscription.
The ability to watch hundreds of sports games is what initially had me excited. While there is a subscription price, it is important to know that you will get the most fun by subscribing to ESPN+.
The biggest advantage of this app is that I didn't need to turn on my tv or depend on the program set by my cable provider. ESPN for iOS and Android users offers HD 24/7 streaming all year round.
The Sports Available on ESPN Mobile App
One of the coolest points is that ESPN offers something for everyone.
Apart from NFL, MLB, and NBA (the three most popular leagues in the USA), I was also able to watch a wide variety of other content.
This includes college sports, international soccer and tennis competitions, and a series of ESPN shows.
How to Download/Install the ESPN App
Before I get into reviewing its performance I find it important to highlight that the ESPN app is available for anyone who enjoys the sport.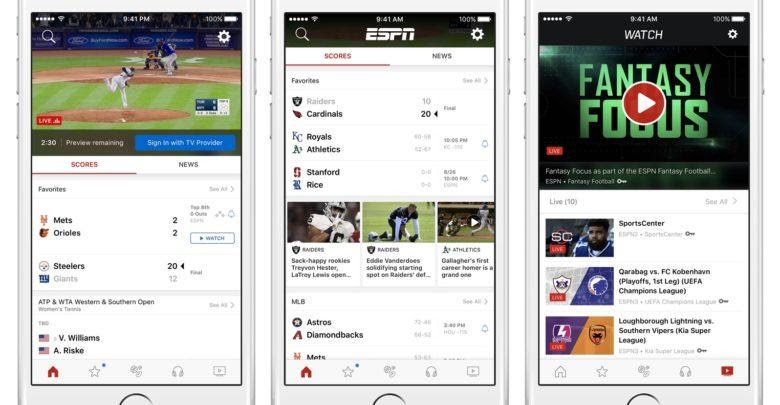 Within a few minutes of exploring the Google Play Store, I had located and downloaded the app (at no cost to me, as an Android user).
Not only that, but it is available for all iPhone/iPad users from the Apple App Store, as long as you are running an iOS version that is 13.0 or higher. 
The app itself requires around 130MB of free storage space, which isn't a lot considering the innovative features and the sleek performance that I enjoyed.
Creating the Account
Before I was able to get into streaming and watching the available sports events I had to create an ESPN account.
I did it in less than a few minutes as the process required nothing other than my full name, phone number, and email address.
The subscription part is something that you can either opt for right off the bat or get back to later.
A Perfect Choice for Sports Enthusiasts
In my personal opinion, the ESPN app is a perfect solution for anyone who enjoys sports and wants to watch different events from the same source.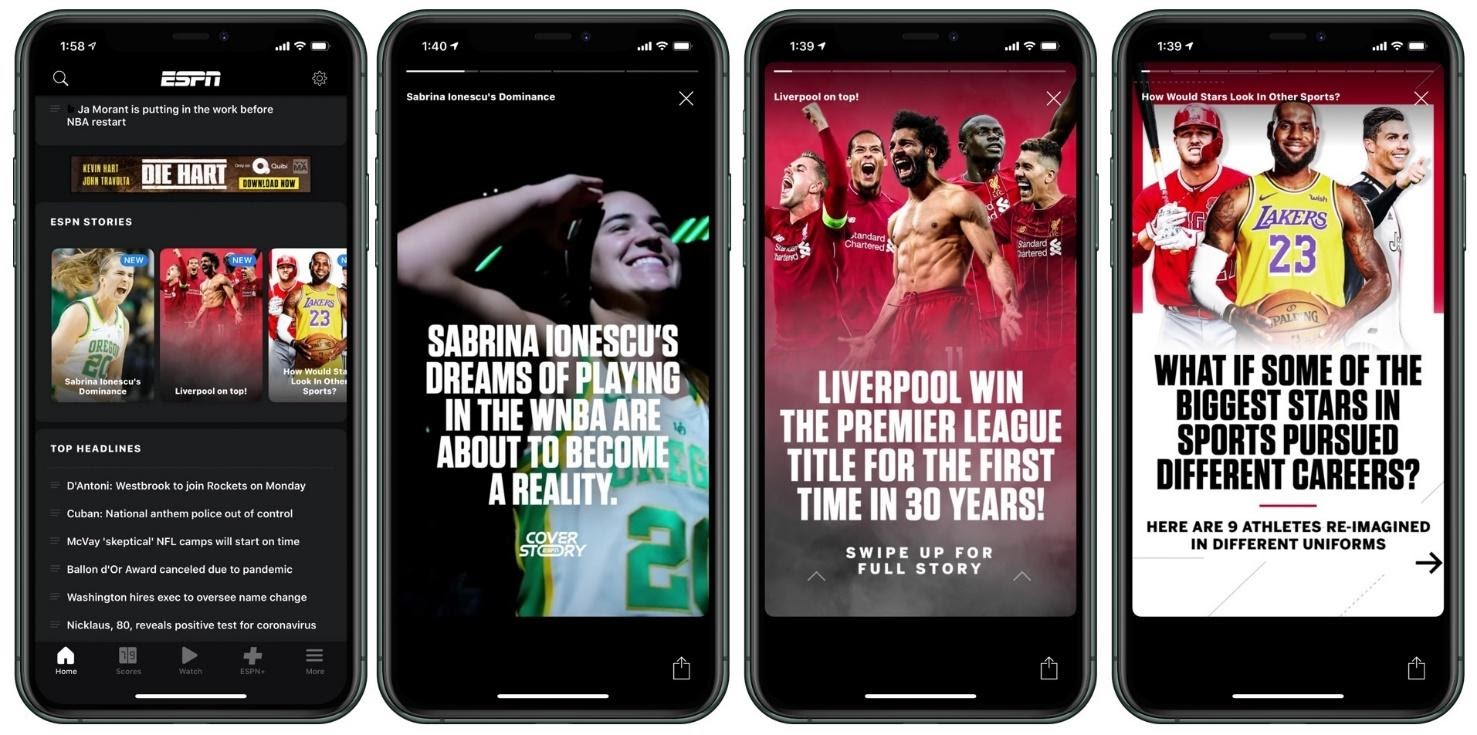 The ease with which one may sign up and have access to premium review articles, highlights, and live streaming is what most pleased me.
Among the sports that I was able to enjoy are NHL, NBA, MLS, UFC, and international soccer. Remember that the ESPN+ subscription fee is required for the full experience.
Still, I do see it as a worthy investment, given the fact that it allows access to ESPN radio, ESPN, ESPN2, ESPN3, ESPNU SECN.
ESPN Original Shows
Discussing the cool features that this app is highlighted by, I would like to point out that I enjoyed original program shows, including Alex Morgan, Dana White, and Kevin Durant!
Keep in mind that there may be minor adjustments made to the live program compared to the online schedule.
The Pricing Scheme of ESPN App
While the app itself is completely free to download, I discovered that to get the most out of it, I needed to pay the subscription price for ESPN+.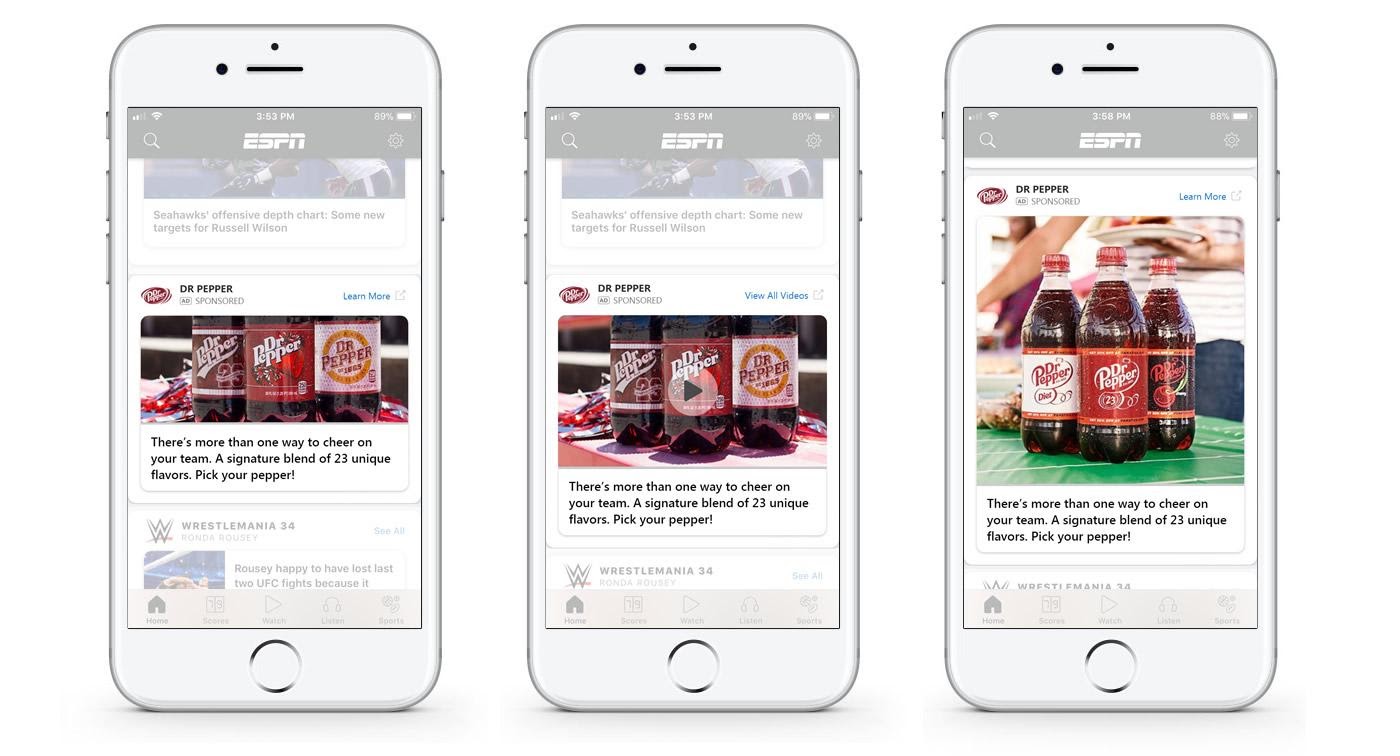 As my initial idea was to use it for a couple of days (not aware that I will like it as much), I chose the 30-day plan, which is set at $5.99.
It is much similar to the price points of popular entertainment services such as Netflix, Hulu, and HBO Now. What I later found is that subscribing for a full year is better in terms of budget.
It is set at $59.99 which I think is quite affordable considering the thousands of sports events and live shows that you can enjoy for that period.
UFC Subscriptions
Along with the regular ESPN subscriptions, the service also has special offers for those that enjoyed mixed martial arts.
Thus, there are three different plans, including the UFC PPV 246, UFC PPV 251, and UFC PPV 257, all set at the same price of $69.99 per year.
Does ESPN Bombard Users with Ads?
Among the common complaints that you will notice when searching through the app is that there are a lot of ads.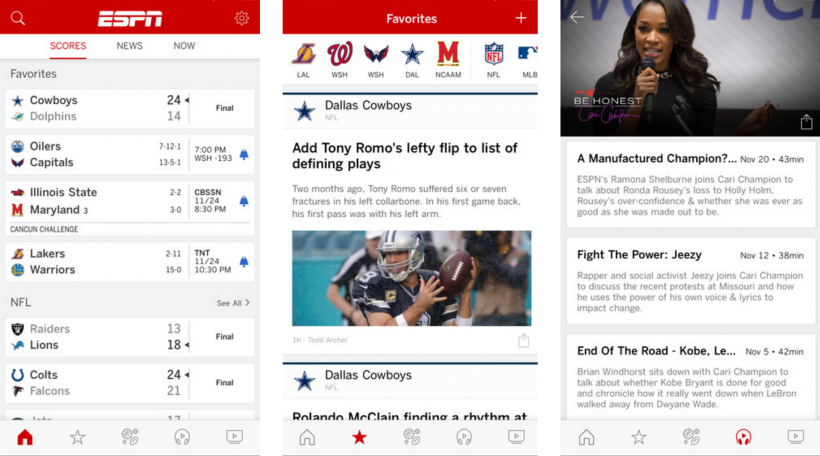 It is not something that surprised me because the developers and the parent company, Disney, need to profit out of the users that aren't paying a subscription price.
Additionally, it is not something that the ESPN app hides as I was able to read more about it at their FAQs and the Google Play Store/Apple Store download page.
Developers say, to minimize the frequency of the apps, the user should reset the advertising identifier (independent from the app itself) and choose to block any of the interest-based advertisements.
Does Subscribing Block Ads?
While I certainly didn't encounter any pop-ups while using the app, there were ad banners surrounding news articles and game reports.
Of course, I couldn't affect the marketing campaign that is integrated into streams and ESPN live shows.
Is the ESPN App Available Internationally?
One of the biggest issues with the regular ESPN service is that it is limited to the users that are from the United States.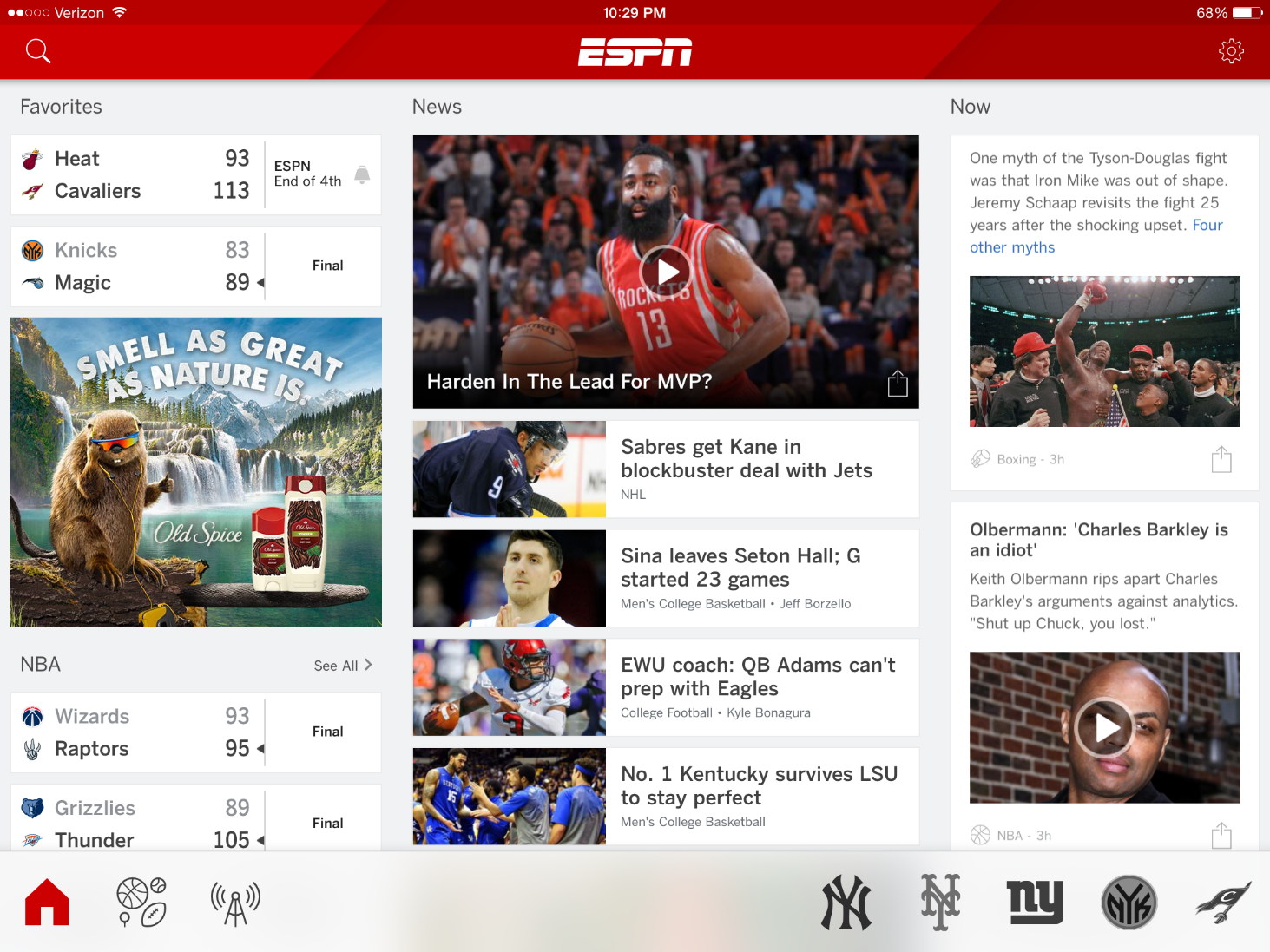 Luckily, it is mostly fixed with the ESPN app as I asked my friends from Europe and Asia to download and test the app.
Most of them had a great time accessing all of the available content after their initial subscription.
The developers suggested that the ESPN app player was launched to allow sports fans from all across the world, including Africa, EU, and Asia, to watch live streams from Android and iOS devices.
What About VPNs?
Virtual private networks (VPNs) are, in my opinion, the best approach to get around geographical constraints.
Although I didn't have any problems accessing ESPN app content, I would recommend you to install NordVPN or ExpressVPN in case you encounter limited streams due to your location.
Signing Up for the ESPN App Service
As I mentioned above, the interface is sleek, and I didn't waste a lot of time on the signing up process.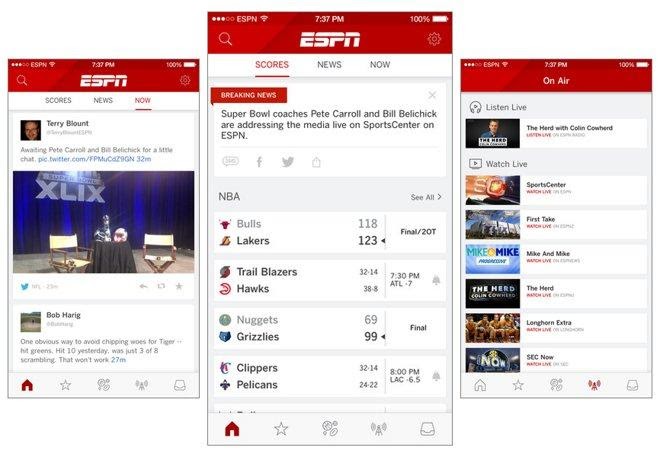 After creating an account, I went on to choose the 30-day subscription plan and was informed that I am due for a 7-day free trial (a period during which you can ask for a full refund).
The payment is quite simple and it can be done through a direct credit card payment or by connecting Google Pay or Apple Pay as the two relevant services.
What you should know is that there isn't an option to ask for a refund once the initial 7 days have passed.
Recurring Payments
I liked the app, for which reason I decided to continue my subscription by switching to the annual plan.
However, if you decide to cancel your plan, you must do so before the payment deadline.
Much like any other app, ESPN integrates recurring payments and automatic renewals.
A User-Friendly Experience
If you ask me what I am most satisfied with apart from the fact that I was able to watch hundreds of different sports games it has to be a user-friendly experience.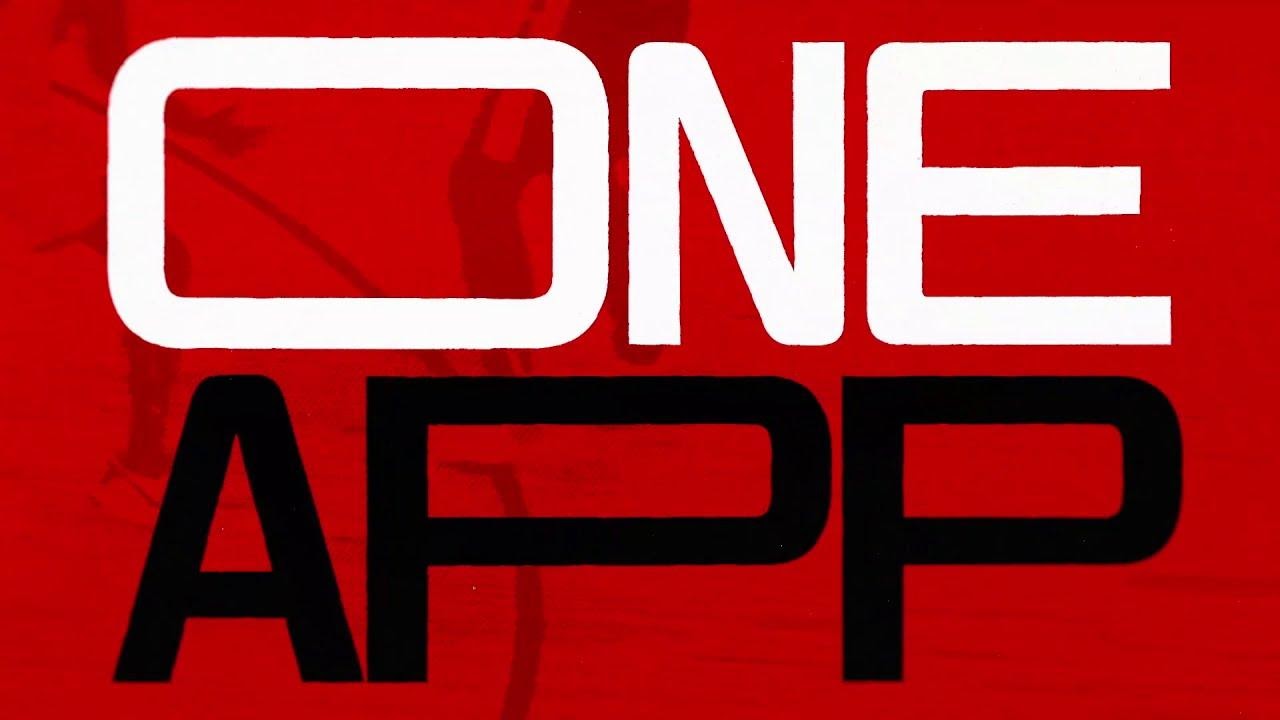 As soon as you open the ESPN app, you will be met with an elegant black background and sleek navigation that allows users to find what they are looking for.
There are two main sections inside the app – the first one is Articles while the second one is Streams. The name says it all, and these two tabs are most important for the mobile ESPN experience. 
The coolest point is that I didn't waste a lot of time finding the stream I was after due to an interactive search feature.
Download Favorite Content
Something that I certainly didn't expect is that ESPN will allow me to download their content.
Although this feature isn't available for all of the streams and shows, it is safe to say that more than 90% of the episodes/games can be downloaded within minutes and watched online.
Is the ESPN App Safe and Reliable?
When it comes to using any tool, including streaming apps, I perform a series of security tests to make sure that my private info won't get compromised.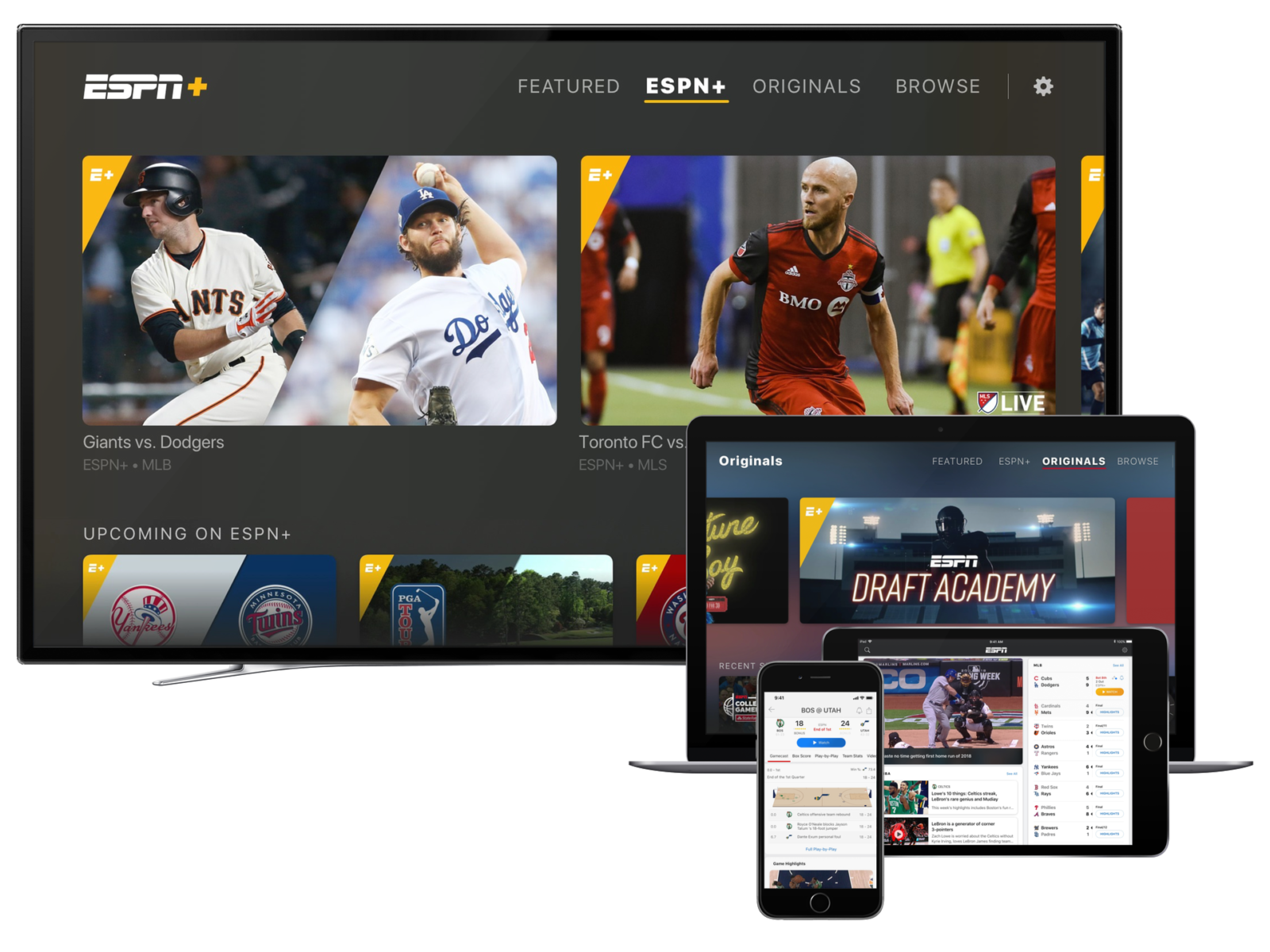 Fortunately, the ESPN developers did a fantastic job in terms of protecting the payment method and refusing to sell the logged information to third parties.
Among the methods that can enhance security in a certain app is through using a VPN.
As I suggested above, NordVPN, ExpressVPN, and CyberGhost are all fantastic choices that offer 256-bit AES encryption and log-free policies.
Crash-Free
One of the issues that many complex apps face is crashes after updates.
Surprisingly, throughout the few weeks of continuous use, I didn't encounter a single one.
The Downsides of the ESPN App
As you can probably see by now, using the ESPN app was a lot of fun for me.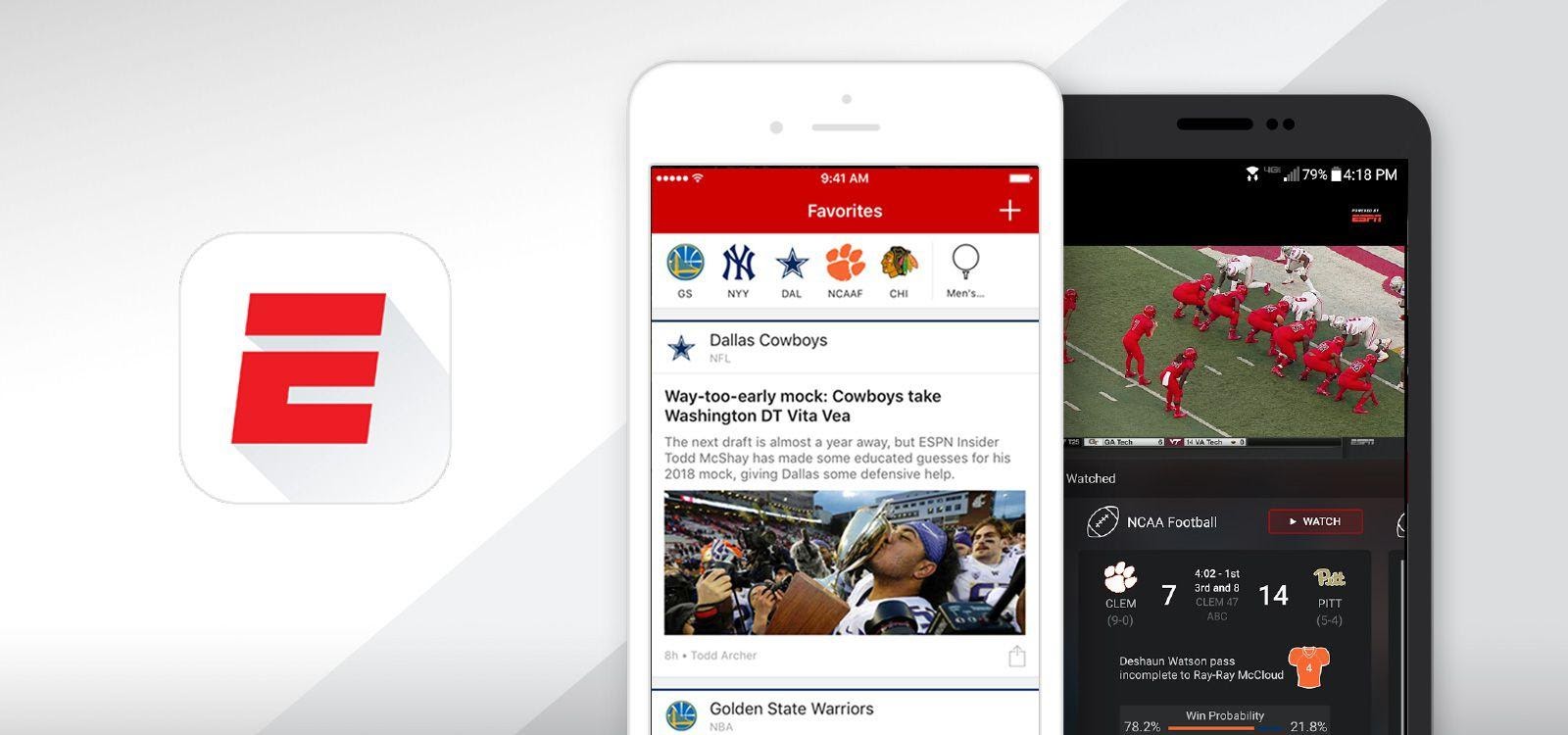 With that in mind, although there isn't a lot to complain about I have a couple of suggestions for the developer's team. 
The first one is to try and fix the loading time of the startup and switch screens.
Although the ESPN app is highlighted by a sleek interface, it can take up to 30/45 seconds to be redirected from the home page to the article tab.
A Lot of Ads
Although I do recognize that advertisements provide significant revenue for ESPN, I believe that subscribed users should be able to use the service without interruption from advertisements.
Summary
Finally, I can say with confidence that the ESPN app is a fantastic tool for any sports enthusiast.
Apart from the affordable price and user-friendly navigation, the fact that you can enjoy thousands of different sports events/live shows is something that no other streaming service offers.