The use of mobile devices, particularly smartphones, has never been this widespread compared with previous years. Many of us spend minutes or even a couple of hours a day browsing through social media feeds, playing mobile games, or watching movies and TV shows online.
It's not surprising that you would eventually find your phone kind of slowing down after doing all that work. The difference may not be that noticeable at first, but after days of continuous usage, you will eventually see that your phone is no longer performing at its peak.
This is especially noticeable with Android smartphones and mobile devices. Fortunately, cleaning tools like the Fast Cleaner app can help with this issue. I'll go through the Fast Cleaner program, its features, and how to download and install it in this article.
Learning About Phone Cleaning Apps
General Information About The Fast Cleaner App For Android Devices
Detailing The Notable Features Of The Fast Cleaner App
How To Download And Install The Fast Cleaner App
Permissions Granted To The Fast Cleaner App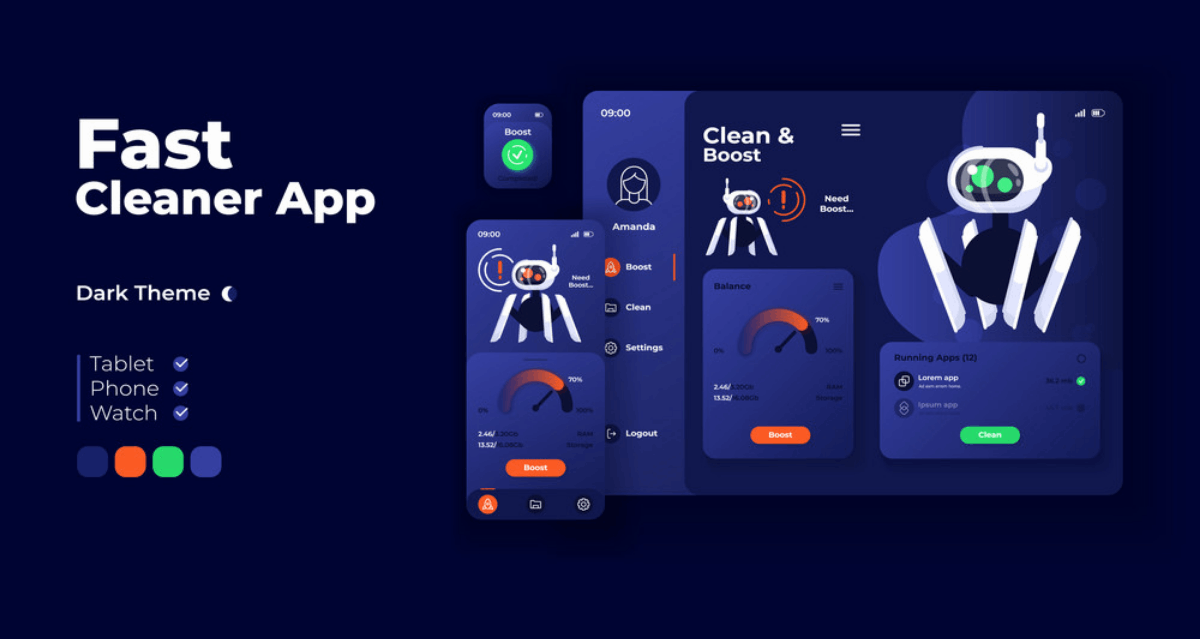 Learning About Phone Cleaning Apps
To understand more about the Fast Cleaner app, I decided to read more about phone cleaning mobile apps in general. These apps have been around for some time now, and the number of similar apps available on the market could be overwhelming.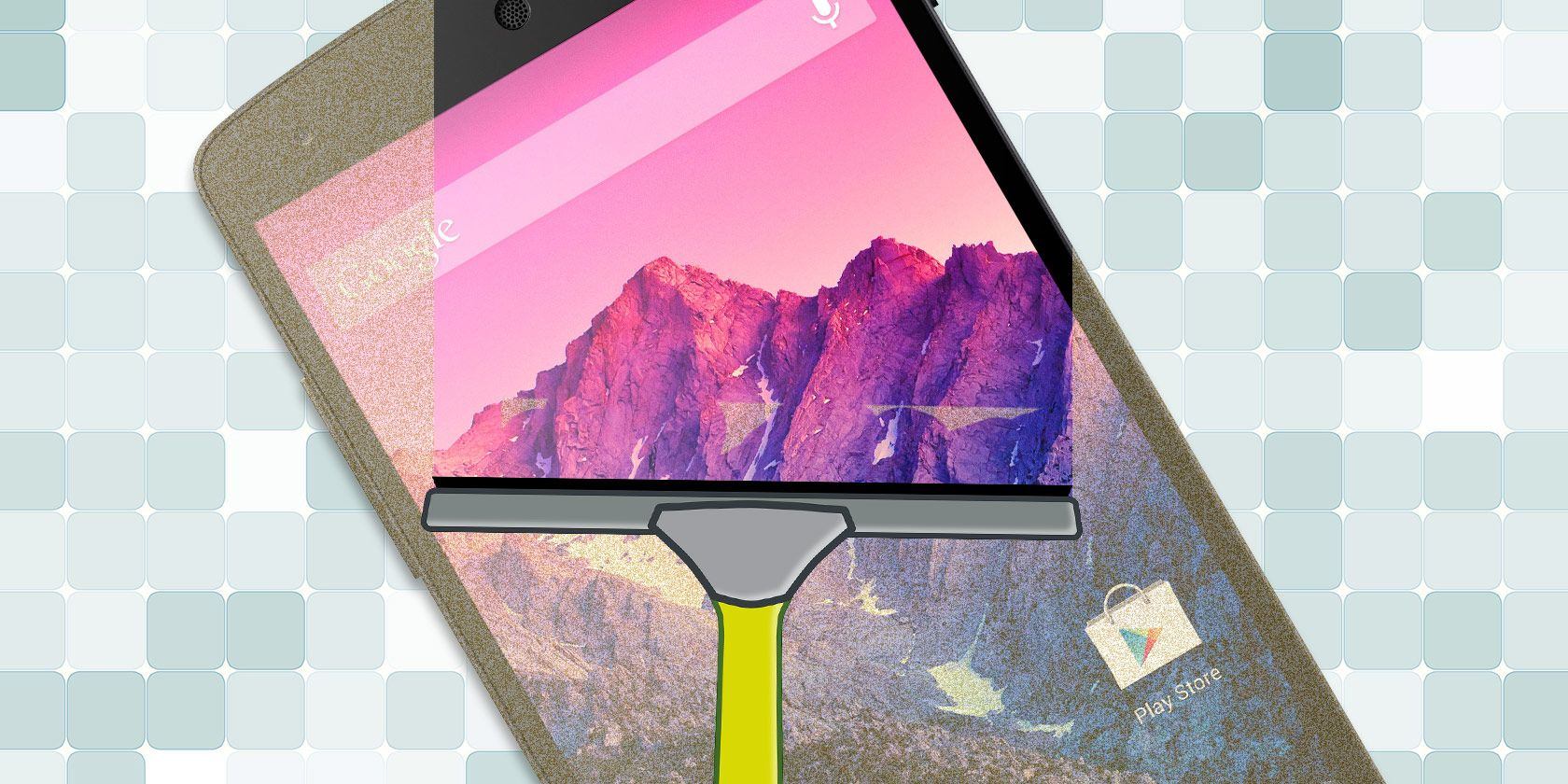 I discovered that smartphones begin to slow down after continuously using them for several hours or after opening several apps on them because some of these apps leave processes running in the background of our phones without our knowledge.
These unnoticed background processes that keep running on your phone may sometimes potentially cause damage to your device's health, but they are not easy to access and shut down unless you have some sort of training in mobile software. This is where cleaning apps come in.
Cleaning Your Device And Clearing Space
By installing these Android cleaning apps on your smartphone, you will be able to take care of these unwanted apps that annoyingly run in the background. Aside from removing unwanted processes, you can also use these cleaning apps to clear the memory space available on your phone.
Remember that the less room you have on your device, the slower it will be, which will affect how it normally works. By clearing your caches and suggesting files to delete, cleaning apps could help you get more memory space.
These files are usually duplicates or those you haven't touched for a long time.
General Information About The Fast Cleaner App For Android Devices
Since we've already discussed what phone cleaning apps are for, it's now time to take a closer look at one of these so-called cleaning apps. I wrote this article to talk about the Fast Cleaner app.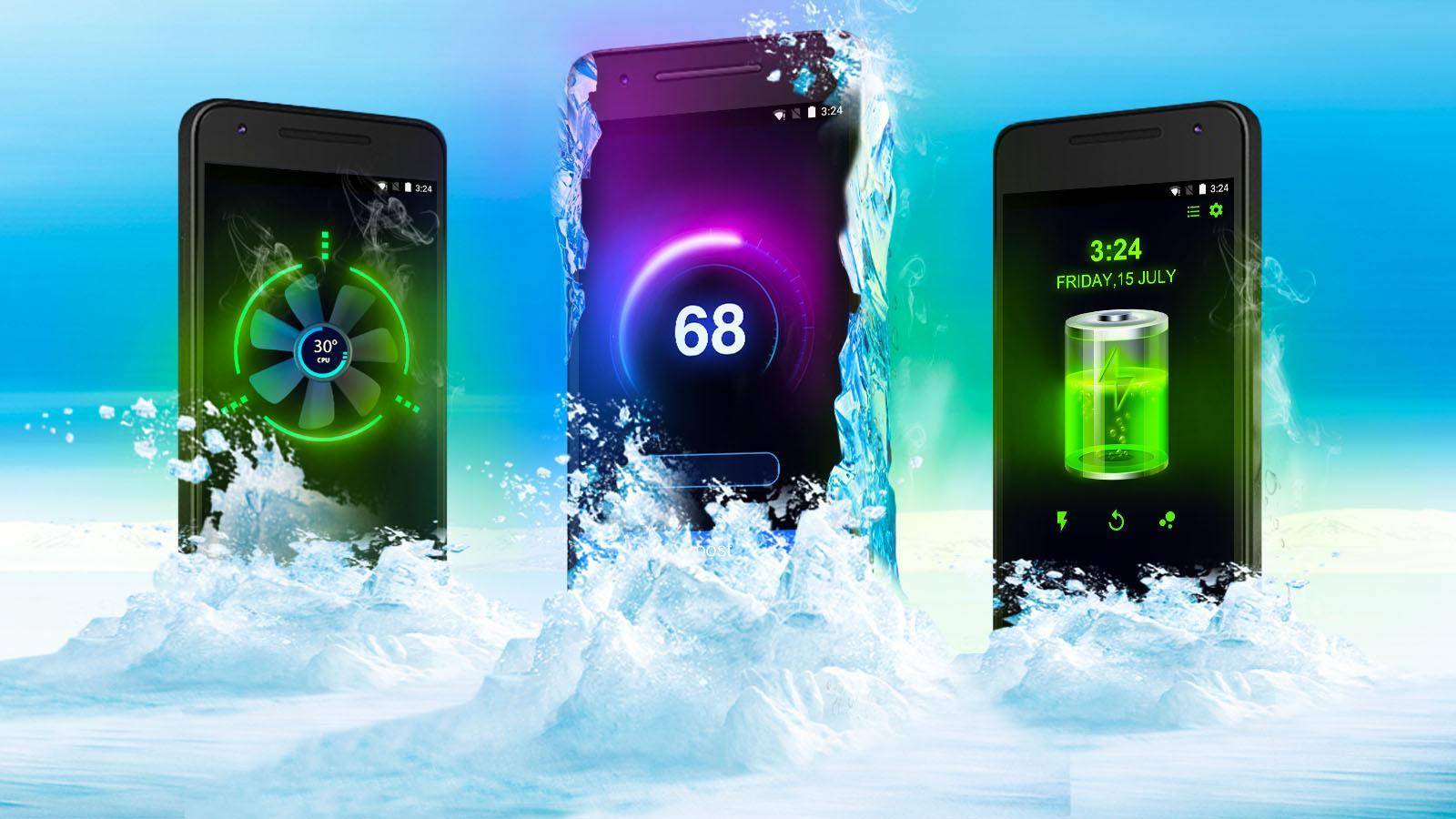 While not much is written about its developer and publisher, Powerd Dev Team, and it's the only app tied to them, the Fast Cleaner app may be considered among the most popular apps for Android as it has already been downloaded by users more than 50 million times.
The App's Official Website
The app's official website does not have much information to share aside from a short description of the app and a link to its Google Play Store entry.
However, it provides a link for contacting the developer through e-mail and a tab leading to its privacy policy.
Detailing The Notable Features Of The Fast Cleaner App
As a phone cleaning app, I must say that the Fast Cleaner app is one of the most packed cleaning tools available for Android devices. Its Cache Cleaner feature can detect and clean cache junks, ads files, obsolete trash, memory cache, and other junk files to open up extra storage space.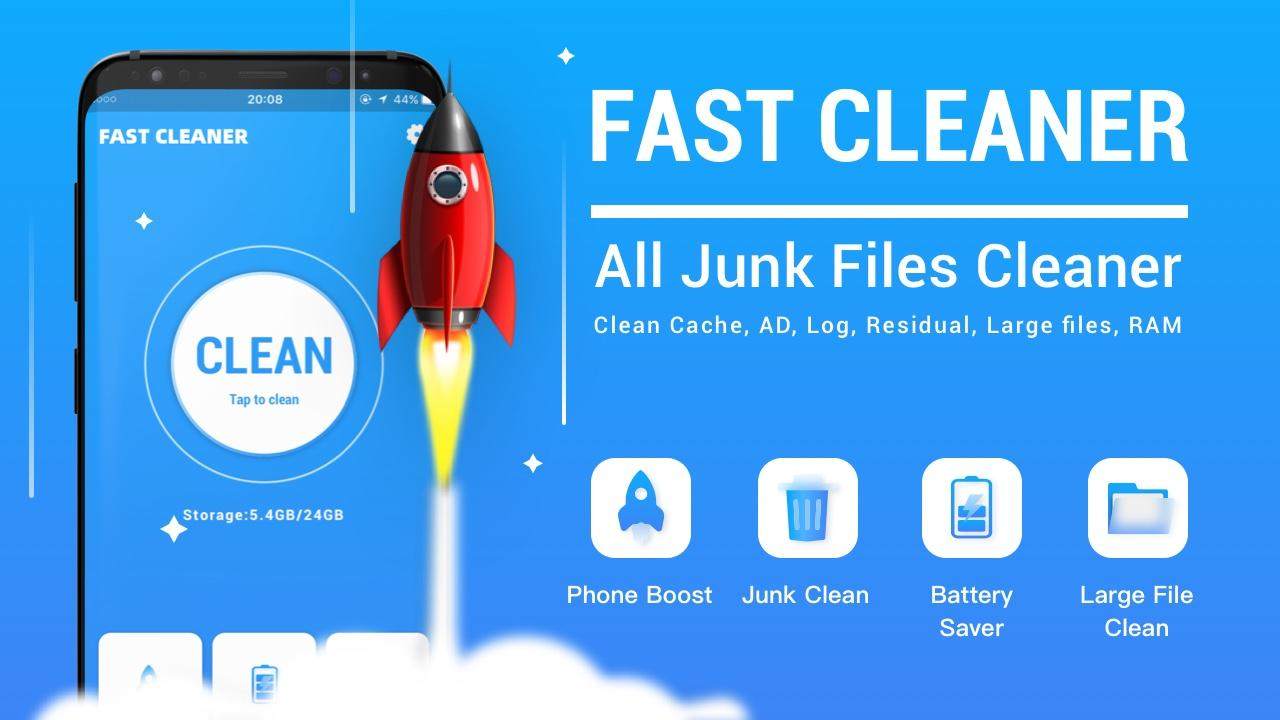 With the Speed Booster tool, you can make your gadget go faster with just one tap. On the other hand, its Memory Booster function gets rid of any apps running in the background that aren't needed. This not only frees up RAM, but also save power on your device.
If you're a mobile gamer, you already know that some mobile games, especially the graphics-intensive ones, can turn your phone into a stove because of overheating. The Fast Cleaner app addresses this with its CPU Cooler tool that shuts down apps that cause overheating with a single button tap.
Other Useful Features Of The App
Aside from the aforementioned features, the Fast Cleaner app still has a lot to offer. The Battery Saver Boost allows you to close backend-running apps to save battery and even extend battery usage time so you can use it for more important tasks.
Its Advance Cleaning tool identifies files that the app thinks you no longer need, and with your confirmation, it could eliminate all of these files with a single click of a button. The other unique features that caught my eye are the Safe Browser and Game Acceleration tools.
Safe Browser enables you to browse web pages and then delete your browsing history with just a single tap of a button. Meanwhile, the Game Acceleration feature creates a game-only folder for your games, and it cleans off internal memory before you start a game to boost its speed.
How To Download And Install The Fast Cleaner App
I mentioned earlier that the Fast Cleaner app was designed by the developer for the Android system. Unfortunately, no version for the iOS has been made yet, and it was kind of disappointing since I also use iOS devices. However, I was able to test the app on my Android phone and tablet.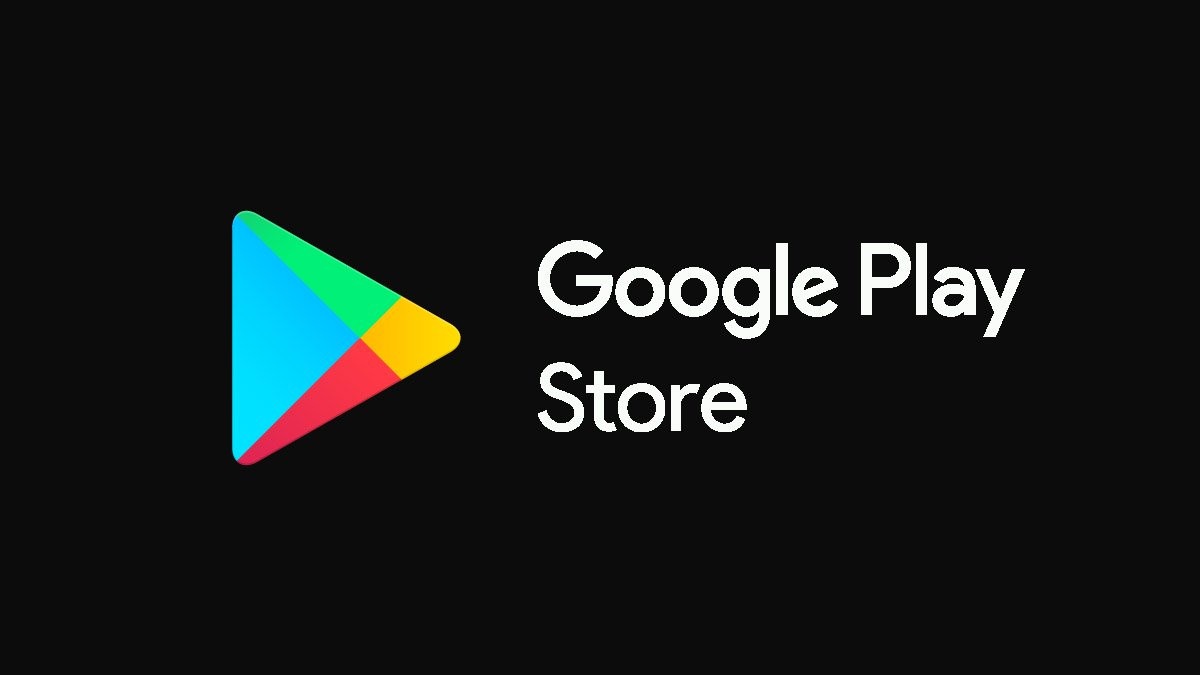 Android users can find the app in the Google Play Store under the name Fast Cleaner-Booster & Cleaner. It is in the Tools section. It has 4.3 out of 5 stars based on reviews from almost half a million people.
Since the Fast Cleaner app is free to download and use, tap on the Install button to initiate the downloading process. Once the files are completely downloaded, it will automatically install the app on your Android device.
Make Sure Your Device Is Compatible
Before you put the app on your device, you need to make sure it works with it. If it doesn't, it might not work right or at all.
The Fast Cleaner app has a file size of 16 MB and requires Android 5.0 operating system or later versions. If your current Android version is not up-to-date, make sure to update it first before attempting to install the app. The app was last updated on October 23, 2020.
Permissions Granted To The Fast Cleaner App
Similar to other mobile apps you've installed on your device in the past, the Fast Cleaner app requires certain permissions for you to enjoy its full features. I advise that you take the time to read these permissions before you decide to download and install the app.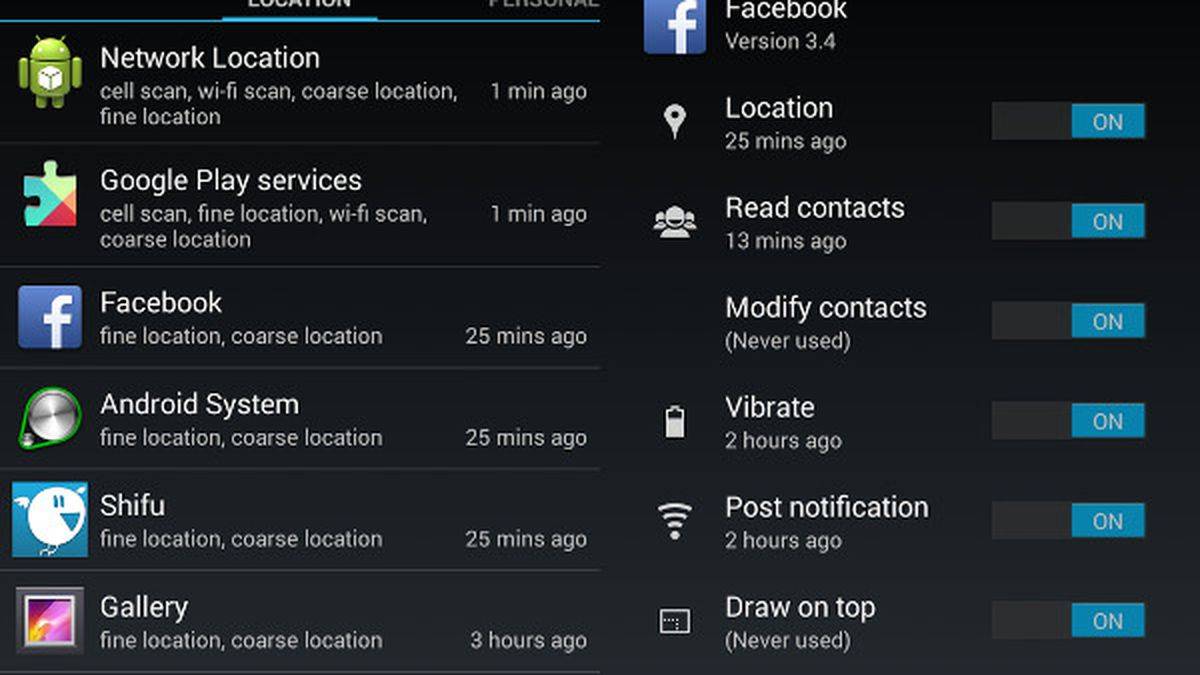 This app will have access to your camera to take pictures and videos and access to view your Wi-Fi connections. It will also require permission to find accounts on the devices and then add or remove them accordingly.
Since we've established that the app's cleaning features involve closing background processes, it will also require access to the device and app history in order to retrieve running apps. The Fast Cleaner app will also need permission to read, modify, or delete the contents of your device's USB storage.
Other Permissions Needed By The App
Aside from those mentioned above, there are several other permissions that will be granted to the Fast Cleaner app. It will be able to access the device's GPS and network-based precise location, as well as the network-based approximate location. It will also be able to read the phone status and identity.
The app will be permitted to update component usage statistics, read the Home settings and shortcuts, and receive data from the Internet. It will also be able to expand or collapse the status bar, draw over other apps, and even run at startup.
Understandably, the app will be allowed to measure app storage space, close other apps, and delete all app cache data. It will also be able to modify system settings, uninstall shortcuts, and prevent the device from sleeping.
Conclusion
Overall, the Fast Cleaner software is a fantastic method to clean and even speed up your Android smartphone by eradicating superfluous files and background processes. I highly suggest this software to anyone who has experienced a gradual slowdown in the performance of their mobile device.
Maintaining the health of your devices can allow you to get more use out of them and could end up saving you money. You won't have to worry about losing data because of memory issues if you utilize this. Don't wait to download the app if you think it could come in handy.