Mobile devices have become one of the essential parts of our everyday life. From communicating with our loved ones to arranging our next business meeting, there is nothing that the smartphone cannot do.
I would even argue that our mobile phones are also a great source of entertainment through mobile games and watching TV shows and movies.
While many would want to watch their favorite live TV shows live and on their top-notch home entertainment system, I, among others, do not have the luxury of having the widest TV, the best audio system, or the time to sit down and enjoy a few good hours of television. I'd rather watch it on my phone because of this. I will teach you the following things in this article:
How To Watch Live TV On A Smartphone
Signing Up For A DSTV Account
More Features Of The DSTV App
Privacy And Security On The DSTV App
Benefits Of Watching TV On Your Smartphone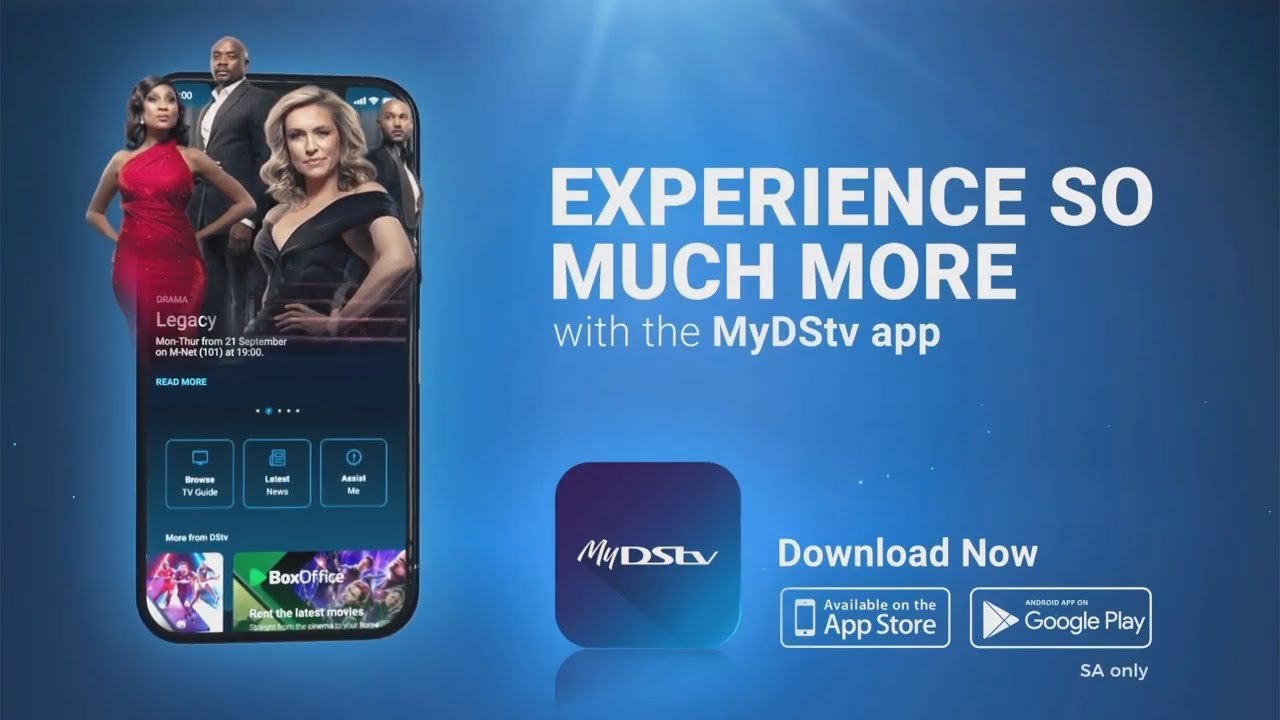 How To Watch Live TV On A Smartphone
The increasing need for mobile devices to suit our needs has affected how mobile phone manufacturers, telecommunication companies, and even app developers create their content and features.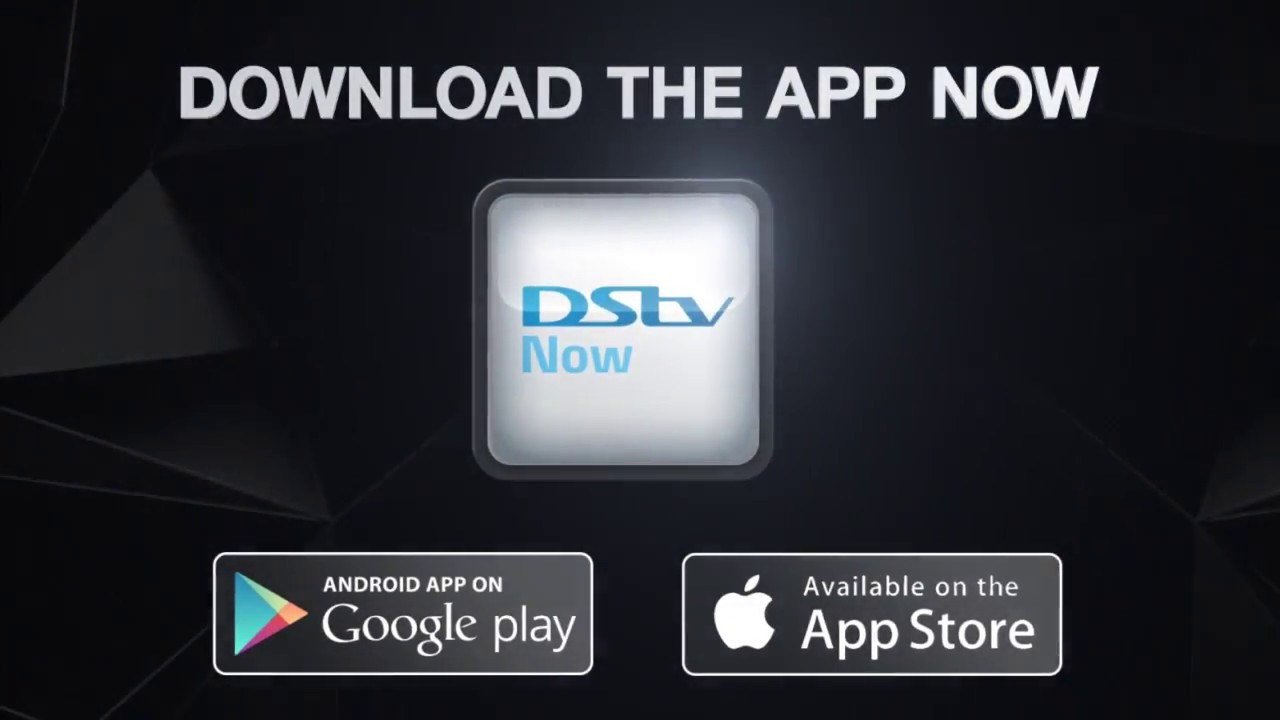 Soon, we could see everyone doing everything with just the use of our smartphone, and that starts today by helping you watch live TV on your smartphone.
I was able to come across a video on YouTube that introduced me to DSTV. The app will let you watch live TV and your favorite shows on your smartphone. Here's how you can set up your phone and be able to watch TV on mobile through DSTV.
Subscribe To The DSTV App
The first thing I did to get DSTV on my phone was to subscribe to DSTV first. Of course, I would need a mobile device that can play and stream videos. I would also need a stable internet connection, so I stay connected and watch live TV without any problems.
I have already downloaded the DSTV app through the Google Play Store since I have an Android device. It is also available for download for iOS devices at the App Store. Please wait for the app to download and launch the app to begin using it to watch TV.
Signing Up For A DSTV Account
Now that the application is installed on your mobile device, you should make the most of everything it has to offer. You will be able to use the app in many ways, but you should begin by signing up on DSTV Now through the app before taking full advantage of it. All I did was to provide the necessary information to sign up.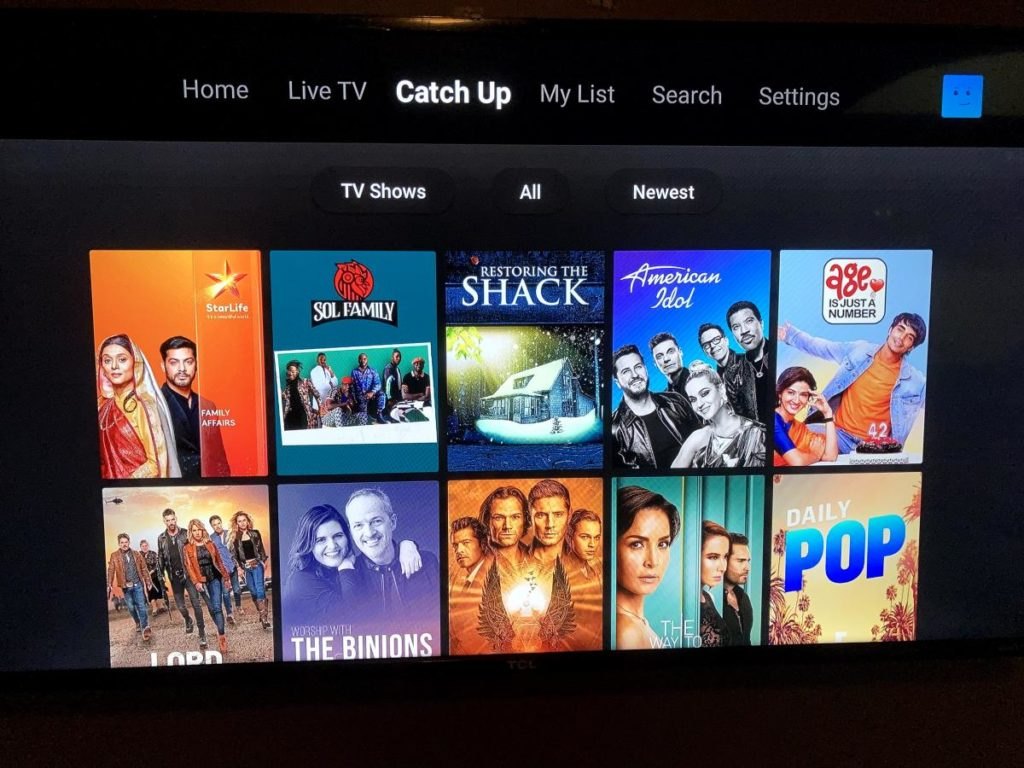 The app will need a variety of information from you, but the one that is absolutely necessary is your phone number in order to receive a message confirming that the account has been activated. You will have to wait for a few minutes in order to receive the confirmation. Please be patient.
Once you receive it, you should log in using the credentials you used during registration, and you can now use the app for watching live TV.
Streaming Your Favorite Shows
I highly recommend that you try to subscribe to the following plans, DSTV Premium Plan, Compact Plan, or the Compact Plus Plan.
All three plans offer different features and options that you can choose from, but you can also choose not to subscribe to any of these plans, and you should still be able to stream your favorite shows.
Launching the application will bring you to the main menu, where you can stream any of your preferred television programs. There will be numerous channels from which you may choose, each of which will feature the programs that you enjoy watching. You have just to choose the station and the show you wish to watch before the streaming can begin.
More Features Of The DSTV App
The DSTV app offers a lot of quality content but what is more enticing is that the app features different video quality. Shows come in crystal clear 1080p resolution, or you can downgrade it to 480p if you have a slower internet connection.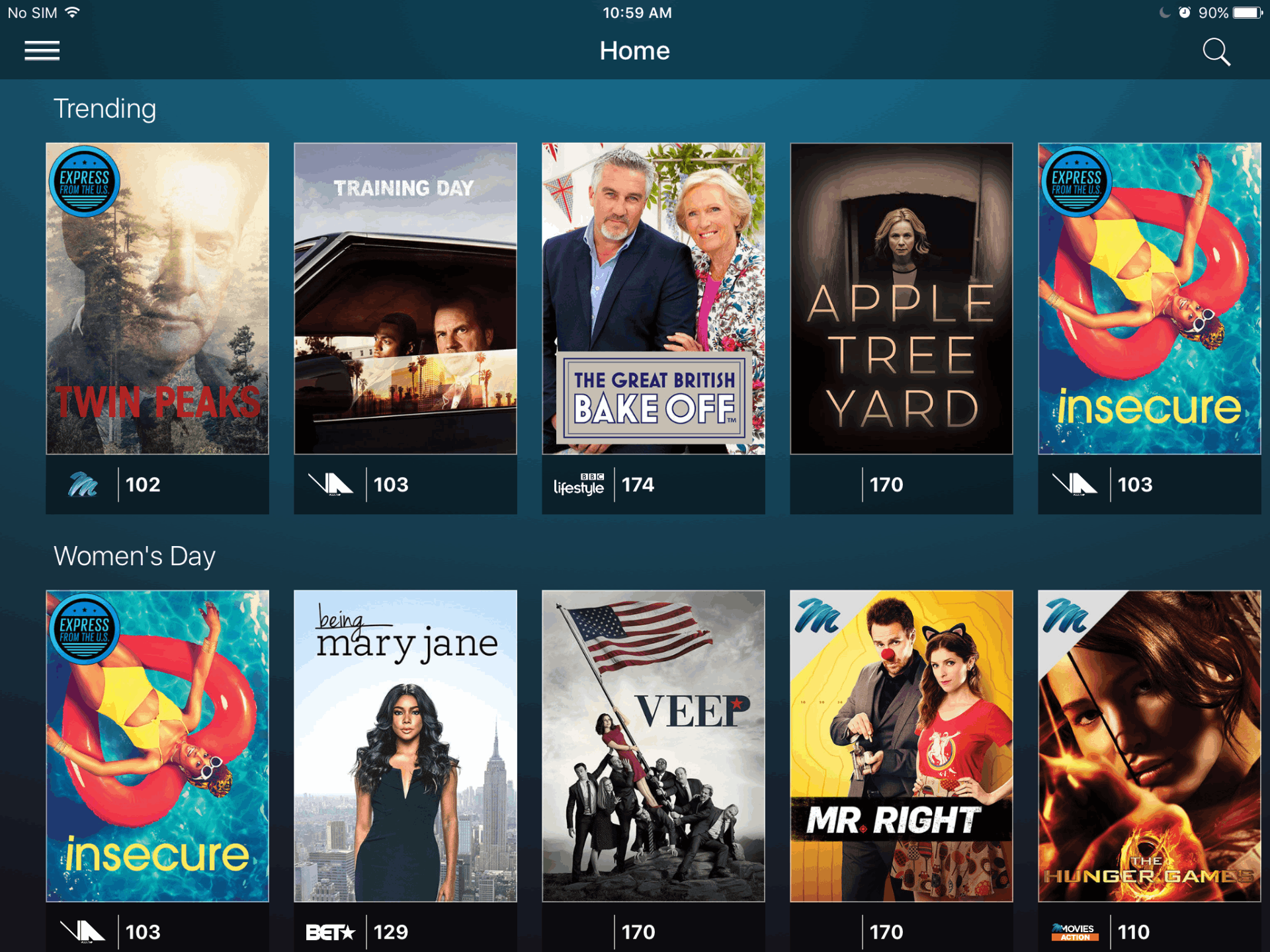 This is one of the app's best features, knowing that you can fully enjoy your shows through high video quality.
The DSTV app makes it easy for you to look for the shows you want to watch. All you have to do is use the search menu to look for the title of the show. You can even look for content up to eight days in advance, so you can always make a plan and see which shows you want to watch first.
This feature makes planning my TV time much better. I can finally schedule my own time when I can sit down and watch my shows without any distractions.
Watch Your Favorite Shows On Time
The DSTV app also has the best feature in any other live TV streaming service. It has a feature that reminds you of any upcoming episodes of your favorite TV shows. You can set it up through the channel since it already shows eight days ahead, or you can manually set it on your reminder.
This way, you will never have to miss an episode when it airs and always stays up to date with your favorite shows. But if I can't watch the episode on time, even with the reminder tool, the app lets me record it so I can watch it later. I can also watch it later in my free time or when I get home from work.
When I get home, I make sure to connect my Android phone to a smart screen TV to start smart casting the show from my phone to the screen. It's quickly done when you have both devices that have the option for smart casting. Simply tap the Smart Casting option on the app and connect your phone to the screen to begin casting.
Privacy And Security On The DSTV App
Since I am connected to the internet, there will always be some risks involving my privacy now that I am also giving some of my personal information out there.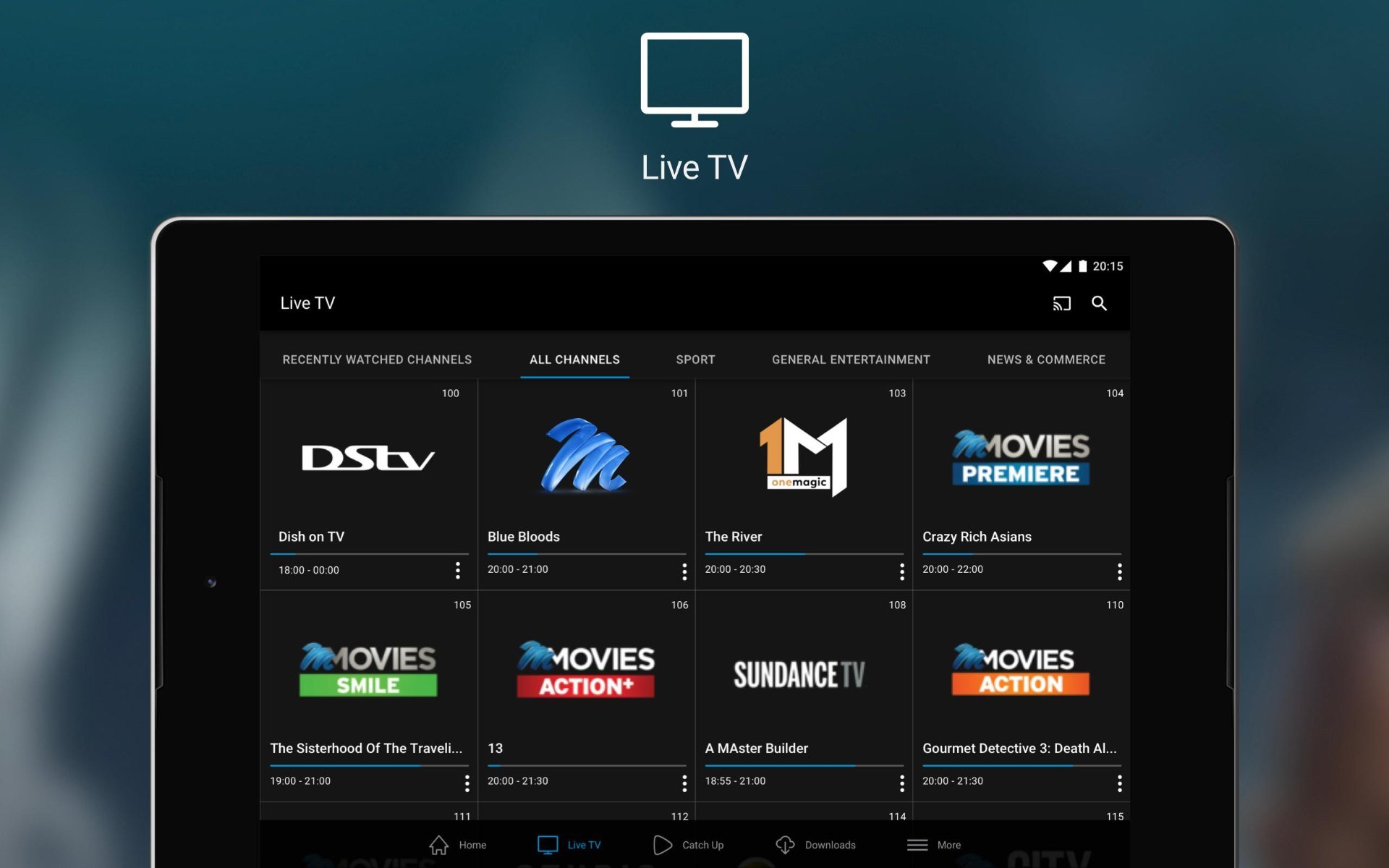 I have always been a fan of apps that keep my personal information safe, and DSTV is one of those apps that highly prioritize our accounts' privacy and safety.
Parental Control On The DSTV App
Another thing that worries me as a parent is that I accidentally expose my children to some mature content on the app. Fortunately, there is also a feature on the app that filters mature content, so younger audiences can also enjoy using the app.
There is a parental control feature that lets you manage all the content that your child can watch. You get to control what your children watch while also giving you the peace of mind that your children are safe from the violent and mature content.
Needless to say, this is a feature within the app that every parent will truly appreciate.
Benefits Of Watching TV On Your Smartphone
Many would still want to watch their favorite shows on traditional television. However, those on the go will find it difficult to sit down or wait for their shows to go live; hence choosing to watch TV on their smartphone is the best option. There are a lot of benefits to watching TV on mobile phones.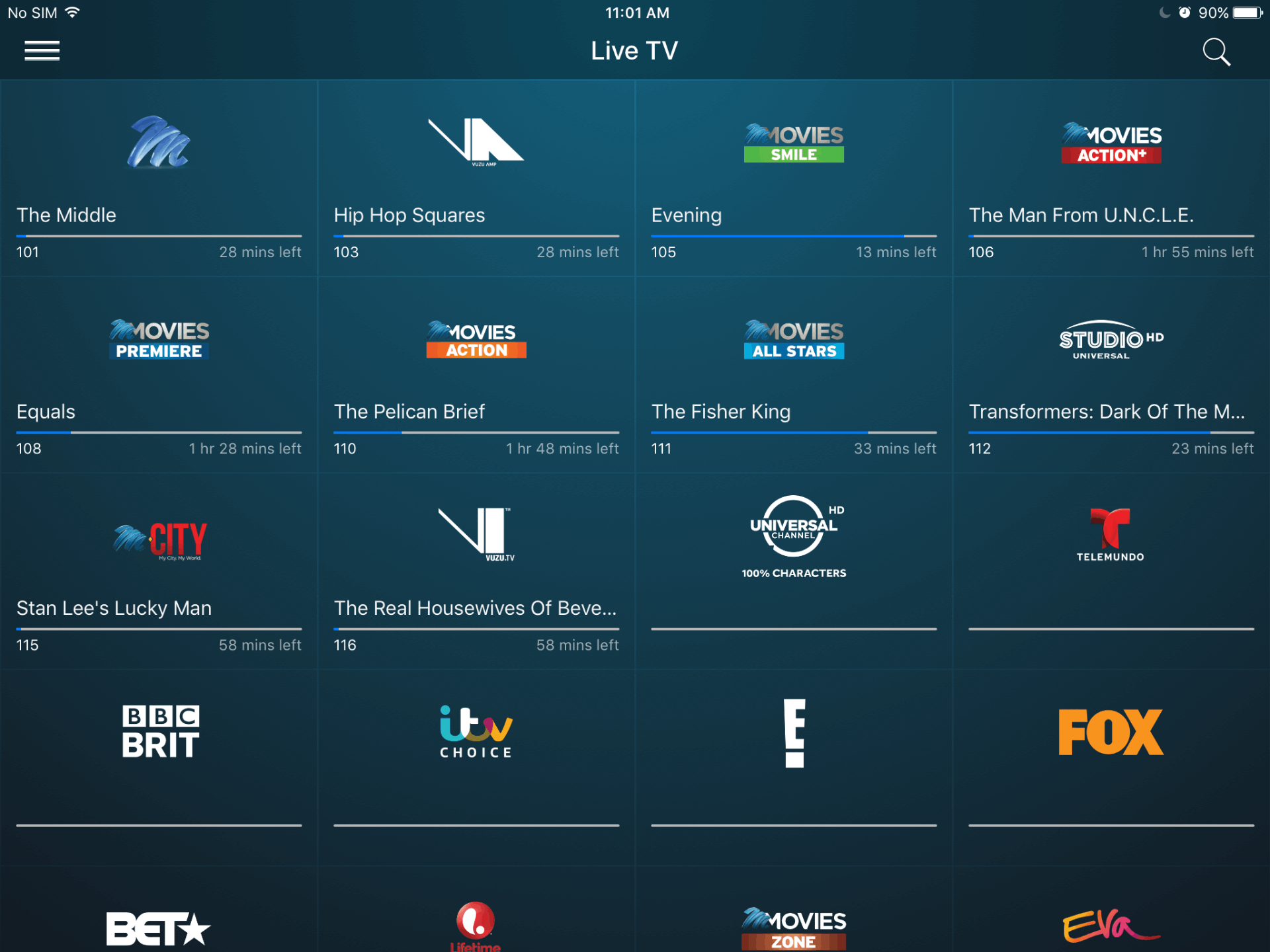 In the past, you would have to wait until the show comes on before you can watch it. I have the limited choice to either clear my schedule out at that specific time or run the risk of missing out on the episode and never be able to see it again.
Fortunately, times have changed, and I can catch my shows even when I am busy doing something else with the help of the app.
Always Online, Always Available
In terms of available content, I choose to watch TV on my smartphone because it had practically everything. I'm constantly upset when I try to find a show I want to watch but it's unavailable or fresh seasons haven't yet been added to the list.
I just search for the show's title with the app, and it will always be available for me to watch. Another thing worth noting is that the app is always online. This makes it very convenient for people like us who are always on the go to watch shows.
Whether I'm on the bus or traveling elsewhere, as long as I have an internet connection, I can watch it anytime I want, and anywhere I go.
Conclusion
Technology has helped us a lot, especially with the way we entertain ourselves through watching TV shows. Before, we would have to sit down in front of the TV and wait for the show to come on, and now, we have the freedom to watch it at any time we want, all thanks to our smartphone.
With the DSTV app, you can finally have the convenience of watching your favorite shows without minding the time or the place as long as you have the connection.