As a budding artist, I know the constant struggle of looking for models for my artworks. I tend to ask my friends for help, especially if I need to create pieces that need human subjects.
Fortunately, I found a mobile app that helps me with this dilemma. The Magic Poser app allows its users to easily pose any 3D human art models, which can be used for art classes and other related stuff.
Discover more about the features of the Magic Poser app and learn how to download it to your smartphone device.
Magic Poser – The Posing Tool App
3D Models on Magic Poser
Types of Models on Magic Poser
Lighting on Magic Poser
Props on Magic Poser
PoseCloud Online Community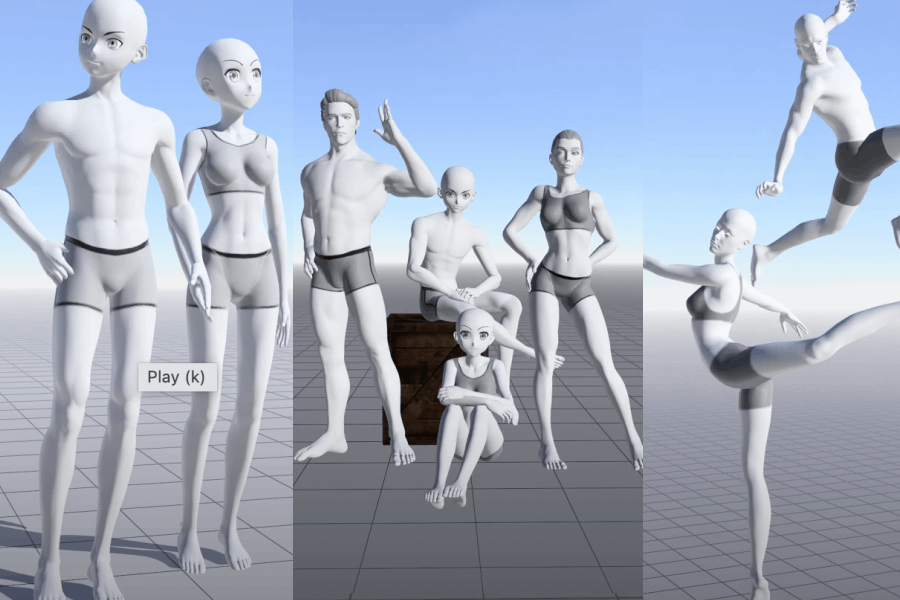 Magic Poser – The Posing Tool App
Art students often have trouble finding people to draw for their projects. Many artists, whether they are students or professionals, need a model to help them see their themes more accurately so that they can make work that is both detailed and accurate.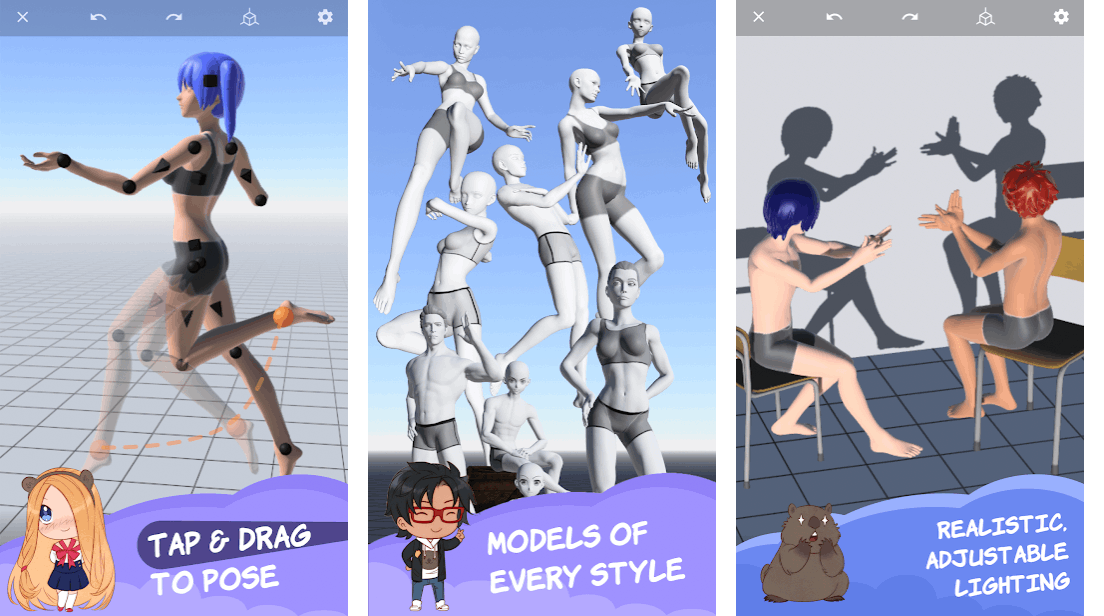 Magic Poser is one of the few mobile apps with technology that allows us to pose a number of 3D human art models easily. The main feature of Magic Poser is that it helps artists to visualize their subjects better through their respective phones.
The developer, Wombat Studio Inc., is proud to claim that Magic Poser is a ground-breaking project in the field of arts and design. Magic Poser immediately caught the attention of artists upon its release.
At present, the company has recorded over 5 million downloads. The app also gained the trust of its users, as seen in its excellent rating and user reviews.
Magic Poser Availability
We can enjoy the features of the Magic Poser app across devices as it is available for mobile and web applications. The app's web version is called "Magic Poser Lite" because it has limited features compared to the mobile version.
The mobile version of Magic Poser has a complete set of free and premium features. We can get the Magic Poser app for free on both the Google Play Store and the iOS App Store.
Upon installation, we just need to create and set up an account or profile.
3D Models on Magic Poser
One of the best things about the Magic Poser app is how easy it is to use because it is so simple. Users can easily find their way around the app and see what it can do.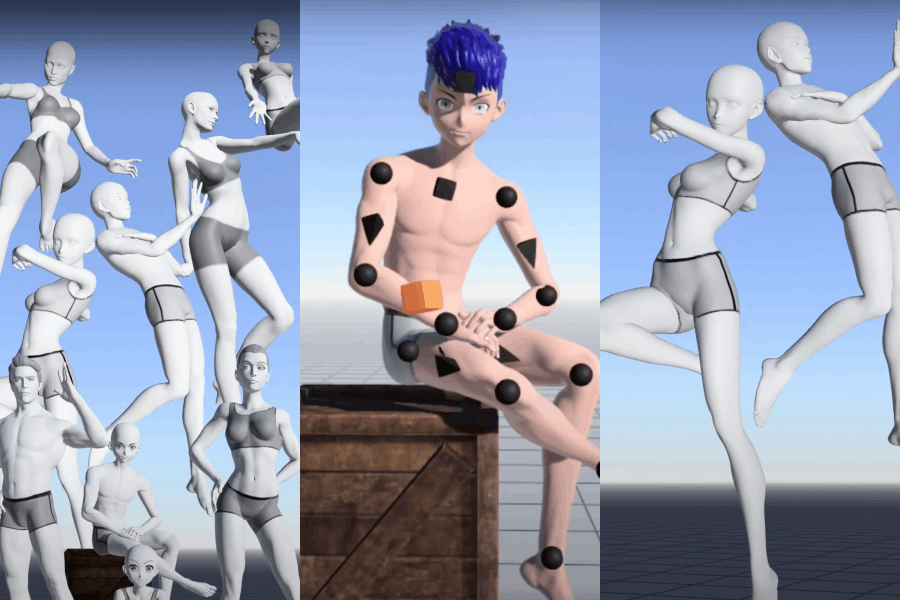 We can create models with dynamic poses by tapping on the control points or by dragging them.
The dynamic poses will give life to our models as though they are human models.
The flexibility of the 3D models comes from the physics engine technology employed in the Magic Poser app.
Advantages of Using 3D Models on Magic Poser
One advantage of using the 3D models on Magic Poser is that we no longer need to seek help from others to be our models. It provides convenience because we can do our artwork anywhere and anytime.
Another is that we can get rid of our wooden mannequins that are limited in their flexibility. The 3D models on Magic Poser can be controlled to give more dynamic poses than wooden mannequins.
Lastly, Magic Poser offers a cheaper solution for 3D models as we can opt not to subscribe or buy the expensive 3D desktop software. The premium version of Magic Poser is still more affordable than the desktop software.
Types of Models on Magic Poser
Another main feature of the Magic Poser app is its myriad of models. There are several kinds, types, and sizes of models that perfectly cater to a variety of artwork styles.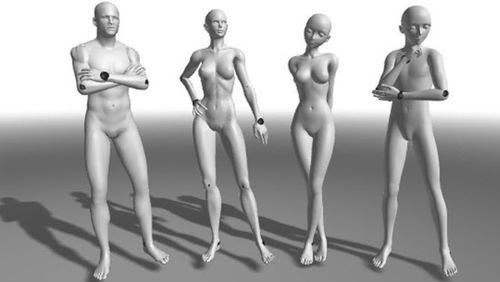 There's no need to worry about how to ensure our subjects look realistic in our artwork. Magic Poser can help, as it offers different styles and head-to-body ratios of models.
For artists who look for highly realistic models, they can use the 1:7.5 ratio. I personally use the chibi characters ratio a lot, which is 1:3. Other users can explore the ratios that may fit their art styles. Check out some of these ratios: 1:5, 1:6, and 1:8.
Moreover, we can also enjoy the various models, including male, female, boy, and girl. These models can be highly realistic or in anime style, depending on our preferences.
Hair and Clothing of the Models
Magic Poser's 3D model does not end with having flexibility and different types and ratios. We can add more details on these models for better reference in our artwork.
The app allows us to add hairstyles and clothes to our models that fit our artwork and theproject'ss content.
The hair and clothing complete the models to make them look real.
Lighting on Magic Poser
The source of lighting in an artwork is important as it will provide differences in the colors of the subject. The light will dictate how light or how dark a specific part of the model will be and where the shadow will be cast.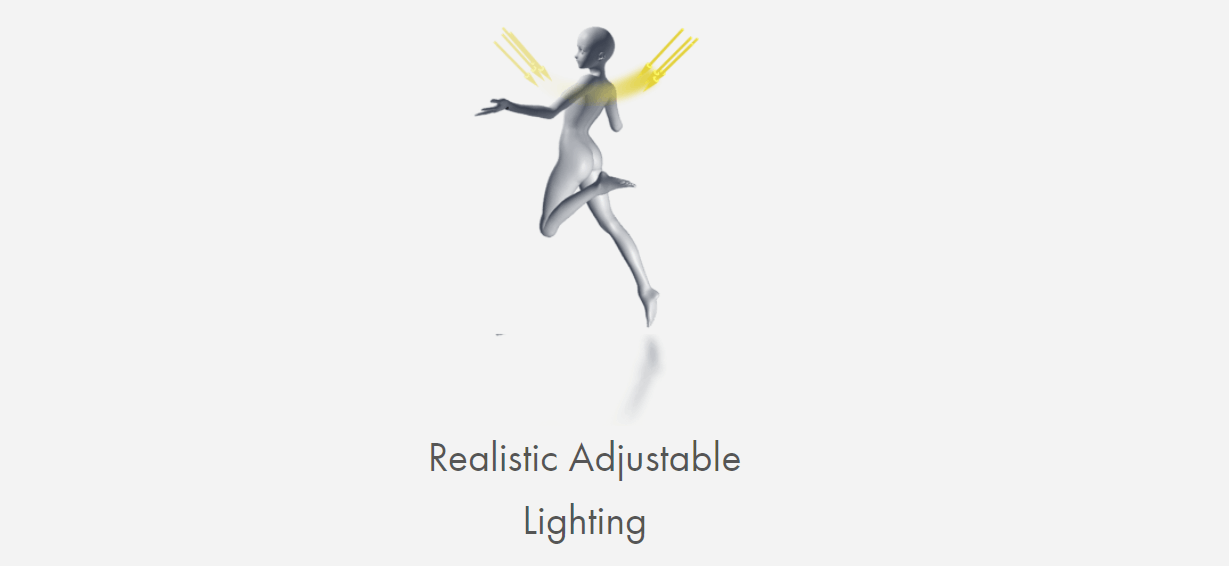 The source of lighting must be consistent with the place of thesubject'ss shadow.
For Magic Poser users there is an in-app light source feature. Thus, we can rotate and adjust the brightness of our light source.
The app ensures that we can enjoy the power of studio lighting at our fingertips.
Extreme Perspectives on Magic Poser
With the Extreme Perspective feature, it is possible to adjust our perspective towards our models by tapping, sliding, and dragging.
This feature can create more impact in our illustrations as the various perspectives will be clearer on our end.
Also, each detail in our artwork will be consistent with the model to explore the 360-degree view.
Props on Magic Poser
To complete our illustrations, Magic Poser has hundreds of free and premium props that we can use to set the model perfectly based on our idea.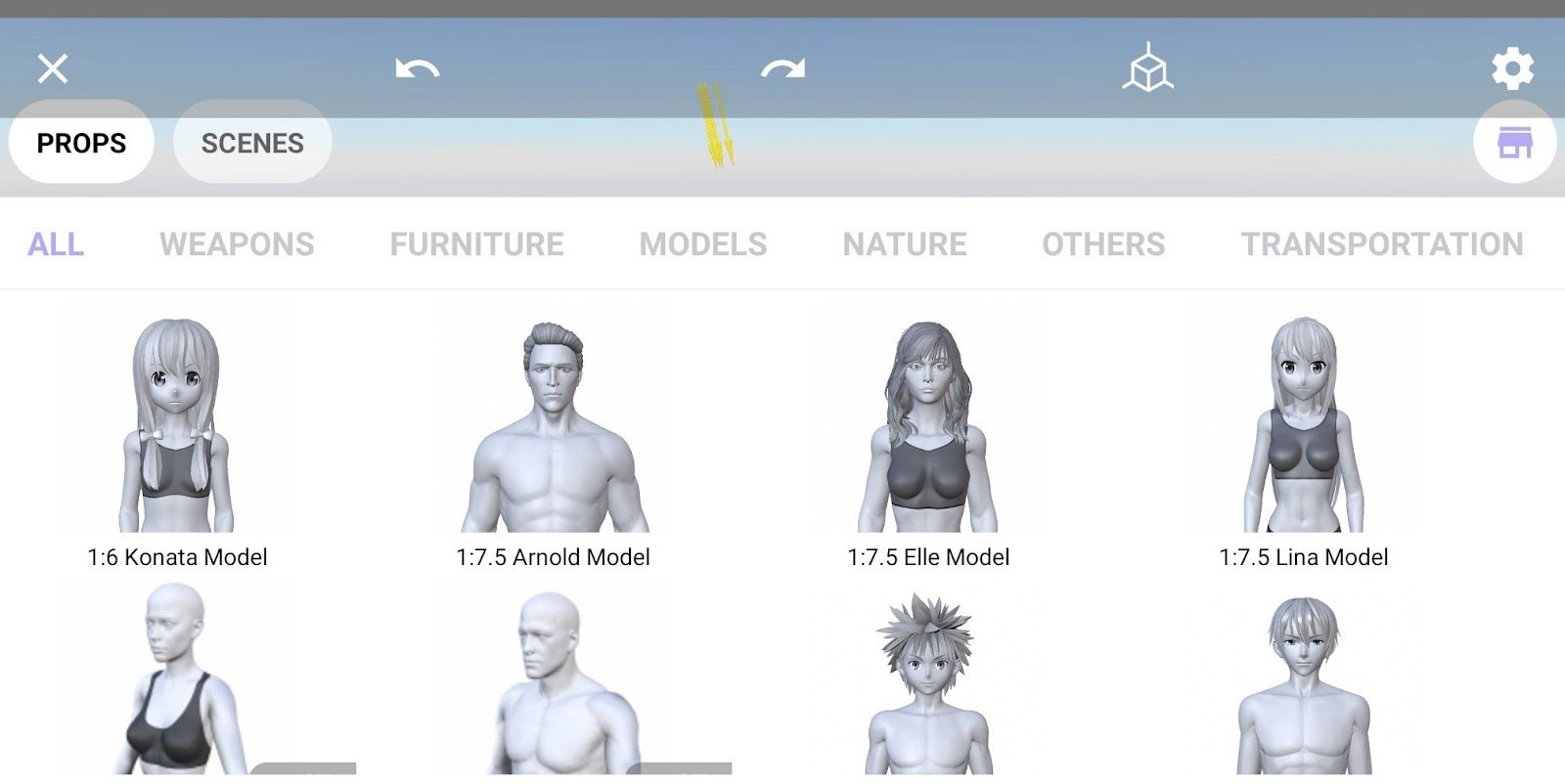 This will help us visualize the entire scene for our artwork so that we will not miss out on any minute detail.
The props are found on the Store tab, where we can explore to find objects that will fit our artwork. Some of the common props found in the store are chairs, desks, guns, shields, swords, and more.
For example, if you are drawing a classroom, it will help you visualize the entire art piece by using desks and chairs to place the models accordingly.
Wombat Coins
Some props on the app are not for free and we need to buy them using the in-app virtual currency called Wombat Coins. Magic Poser offers several coin packs that users can buy.
100 Wombat Coins cost $0.99, 325 Wombat Coins is $2.99, and 550 Wombat Coins is $4.99. Other coin packs with a larger number of Wombat Coins range from $9.99 to $49.99.
Lastly, Magic Poser offers a premium version that costs $3.99. However, it does not cover some of the premium props as they must be bought separately.
PoseCloud Online Community
When we're done, we can save and share our work. When you upload from Magic Poser, you can choose between PNG and JPG. We can also change the quality to suit our tastes.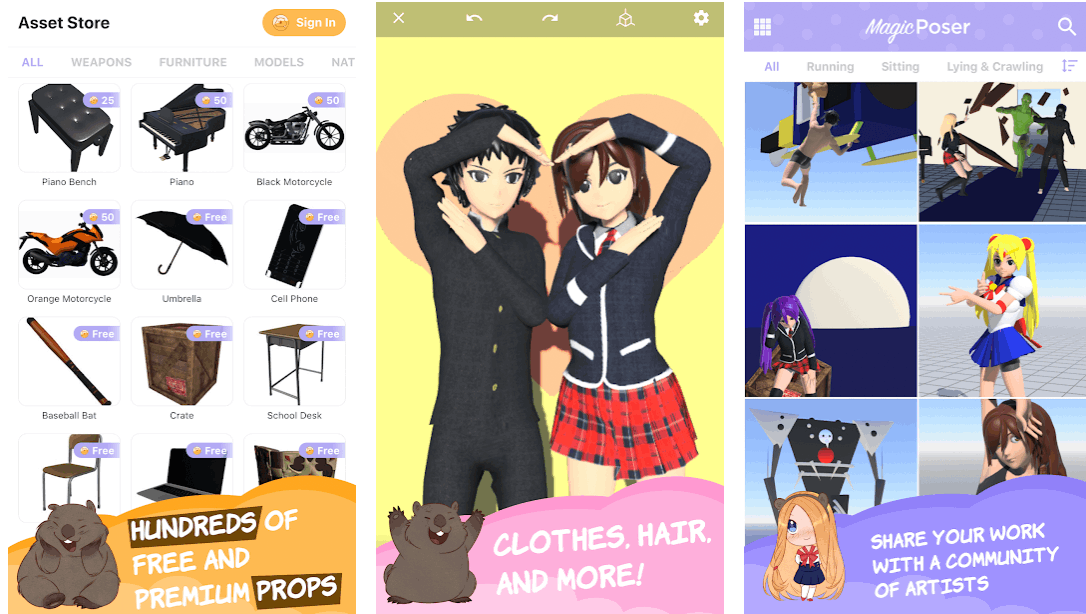 These PNG and JPG files can be easily shared on social media platforms. The app provides recommendations on the size and resolution of the image to fit the requirements of various social media platforms.
We can also share our work on the PoseCloud online community, exclusive for artists on Magic Poser. We can check otherartists'' works, which can be useful for finding inspiration for future projects.
Magic Poser gives us an extensive collection of preset poses and an opportunity to share and get ideas from other fellow artists.
Even More to Know About Magic Poser
Wombat Studio, Inc. recommends that people 12 years old and above use the Magic Poser app. This is because there is infrequent and mild sexual content and nudity on the app related to the 3D human models. There are kid-friendly apps to learn to draw available for children.
Magic Poser is compatible with most Android and iOS devices because it does not require higher versions of OS.
Also, the app is lightweight, which will not affect the performance of the phone devices. It is ensured that we will have a smooth user experience on Magic Poser.
Conclusion
The Magic Poser app is ideal for artists looking for models as its main feature allows them to control 3D models into dynamic poses. In addition, there are several types of models in terms of size, kind, and ratio.
Other features can help complete the artwork, such as lighting, perspectives, and props. Magic Poser allows its users to share their works with other fellow artists through the PoseCloud Online Community or across various social media platforms.