Have you ever experienced browsing websites where you find a recipe that you like but have no means of saving it? Fortunately, there is the Copy Me That app that allows you to do just that. It's a simple but helpful app that offers more than just copying recipes on the Internet.
Copy Me That lets me copy online recipes as well as meal plans, shopping lists, and much more. Whether I'm planning my next meal or simply going out for groceries, I use the Copy Me That app as my guide. Copy Me That also lets me organize all of my saved entries.
If you're interested in learning more about the Copy Me That app, check out my guide on what the app can do, learn more about its other features, and more.
What Does the Copy Me That App Do?
Manage All of Your Recipes
Plan Your Next Meal
Organize Your Collection
All Your Recipes Are Safe and Sound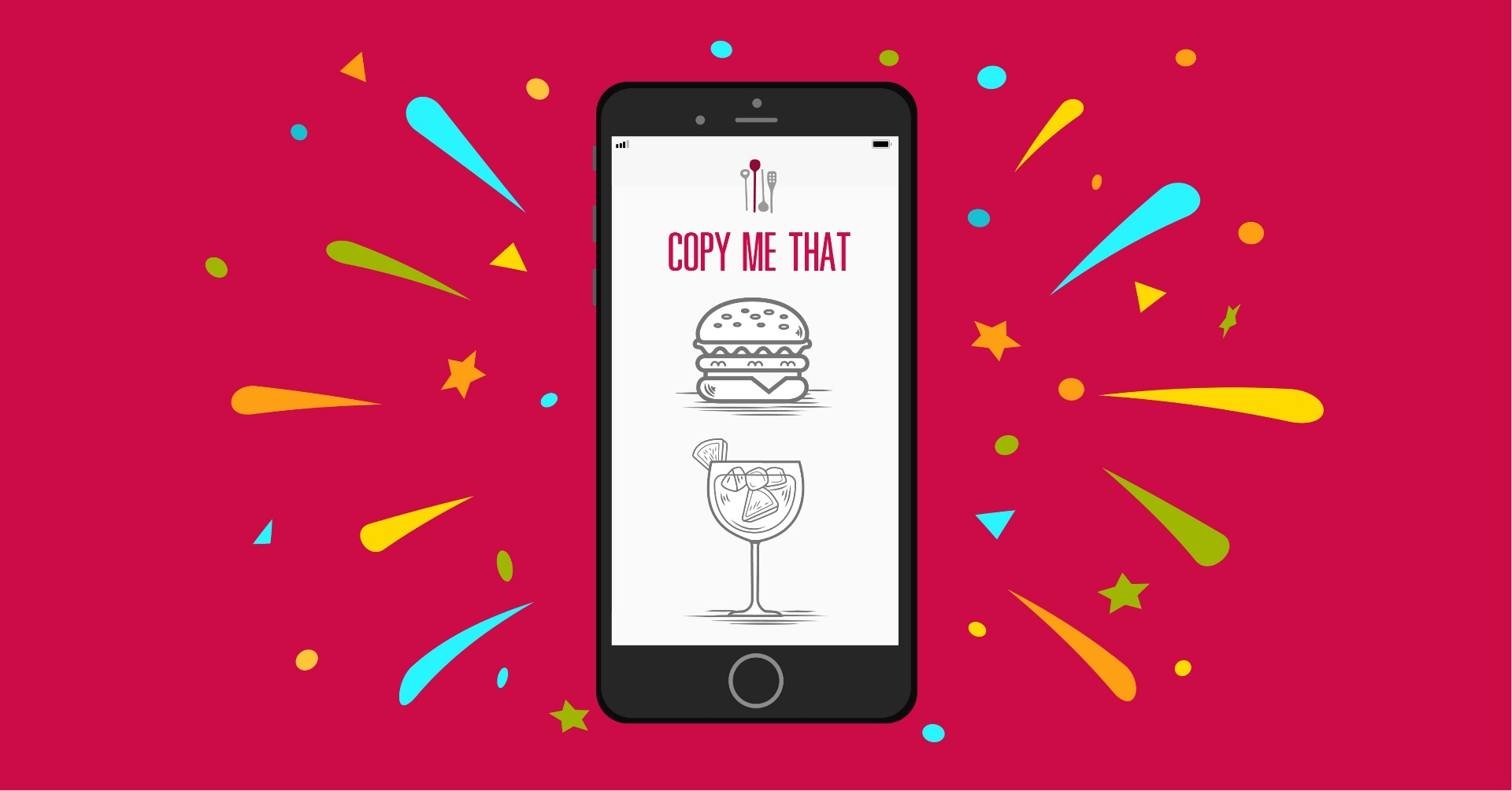 What Does the Copy Me That App Do?
Copy Me That is a simple app that lets you copy and combine recipes, meal plans, shopping lists, and much more into one source. The app is a great alternative for many other planners that will help you converge all of your ideas into one app.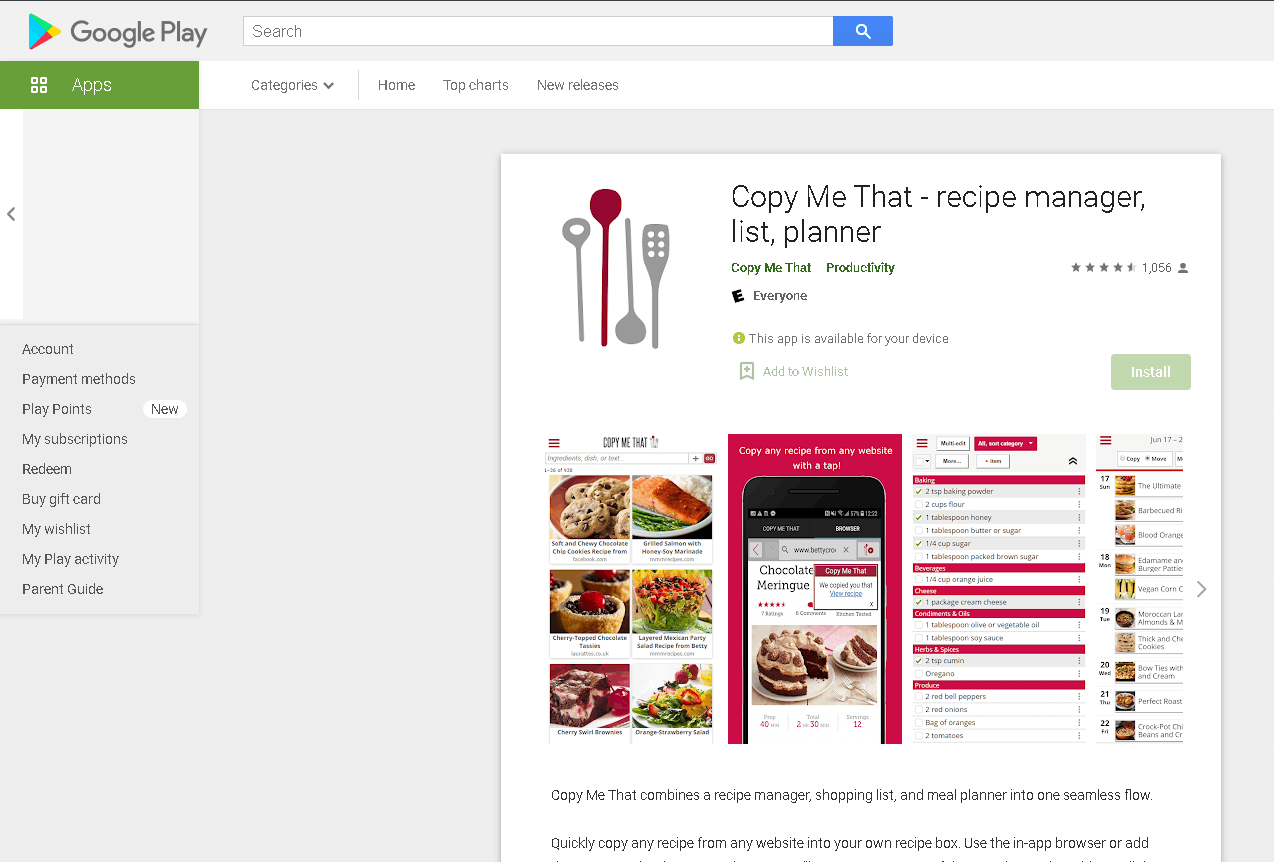 I have used so many apps for my meal plans, shopping lists, and recipes that I have mixed them all up. With Copy Me That, it's time to uninstall the other apps that I've been using in the past and free up some space on my phone for more important things.
To use Copy Me That, simply copy any recipe from any website and place it into your recipe box. The same goes for any other list that you may find on the web. I also discovered that I can use this on all my devices since they are synced under one account.
I can immediately copy any recipe that I want as long as I have online access. The best part about using Copy Me That is I get to edit any part of the recipe to make it my own. It is also commonly used for meal prep schedules or plans for the entire week and you can tweak it depending on your time and budget.
How to Download
By now, you might be enticed to check out and try to Copy Me That. Here's where and how you can download the app for free. Copy Me That is available for download on all mobile devices including iOS and Android devices through the Google Play Store and the App Store.
Tap Install to begin downloading the app and tap Open to launch and use the app afterward. Take note that you should only download the app through these legitimate platforms. This lowers the risk of dealing with malware.
Manage All of Your Recipes
There have been a lot of times when I browse the Internet and I discover a lot of different recipes that I want to try at home.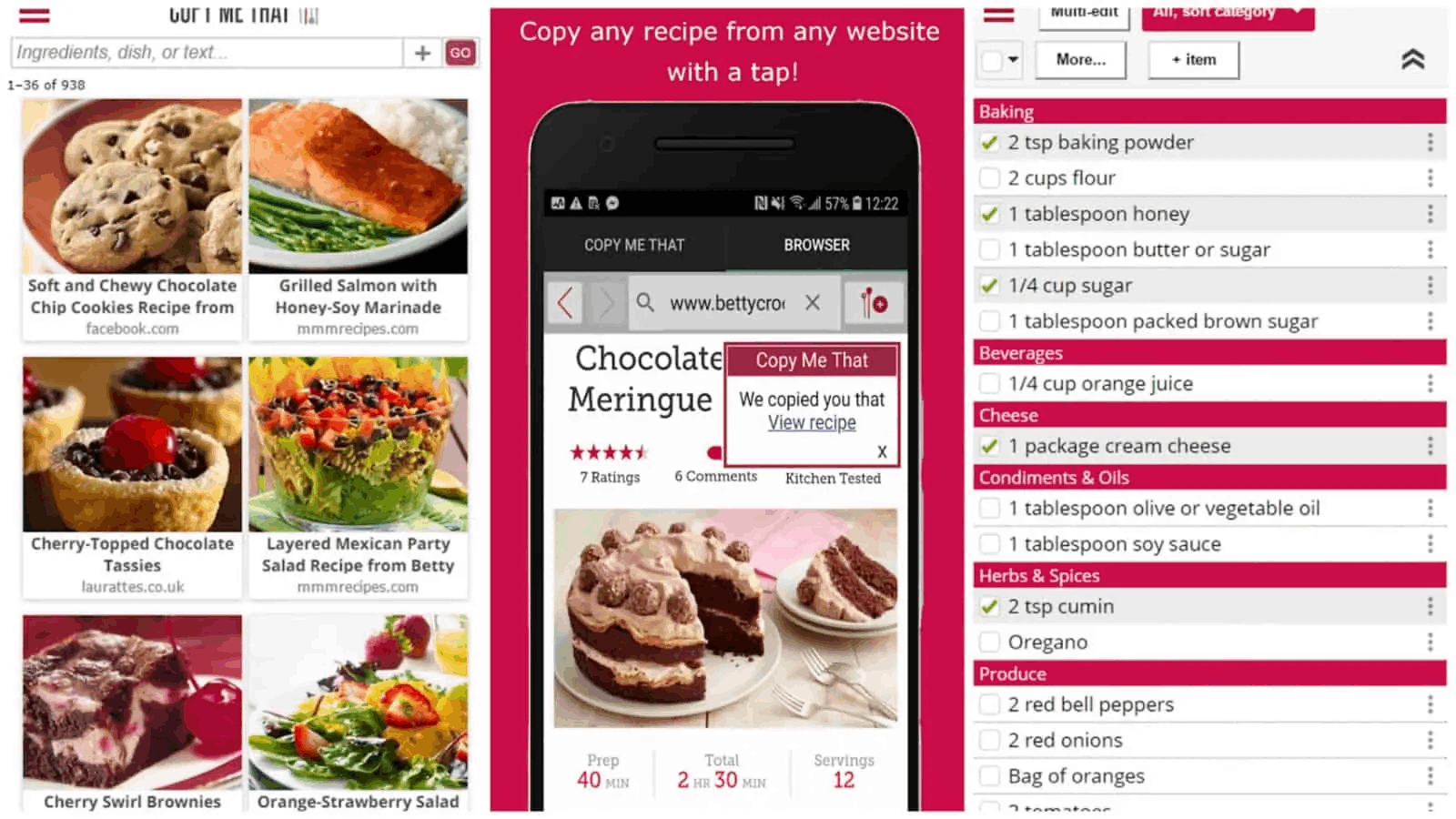 Unfortunately, there is no way for me to copy the entire recipe without making a mess out of the format. I don't usually do this since it can be quite confusing. This is when I realized that the Copy Me That is the perfect app to use on these occasions.
Copy Me That allows me to copy any recipe from any website with a simple tap of a button. Within a few seconds, I can compile several recipes of my favorite dishes and collect them all into the app.
I can then check them out later or even get to work in the kitchen and start preparing the meals through the recipes that I have copied using the app.
List All Your Grocery Items
Now that I have my recipe, all that remains before I can begin cooking is to go food shopping. Before heading out to the store to get the necessary components, there are a number of factors to think about. Keeping an ingredient list in hand is the most efficient method for doing so.
I often use Copy Me That to copy all the ingredients from the recipe. However, I also try to consider the price and the availability of the ingredients, hence a checklist is always useful.
The app allows me to edit different entries so if the ingredient is unavailable, I can just modify it with an alternative ingredient. This is the perfect way to get a list of ingredients from the recipes that I have copied. I can even view the list by categories, making it a lot easier to use.
Plan Your Next Meal
I am always busy with work and other things to do throughout the entire day. This means that I like to have all of my meals are already planned for the entire week. I spend weekends planning my meals that are set for the week which means a meal planner is in order.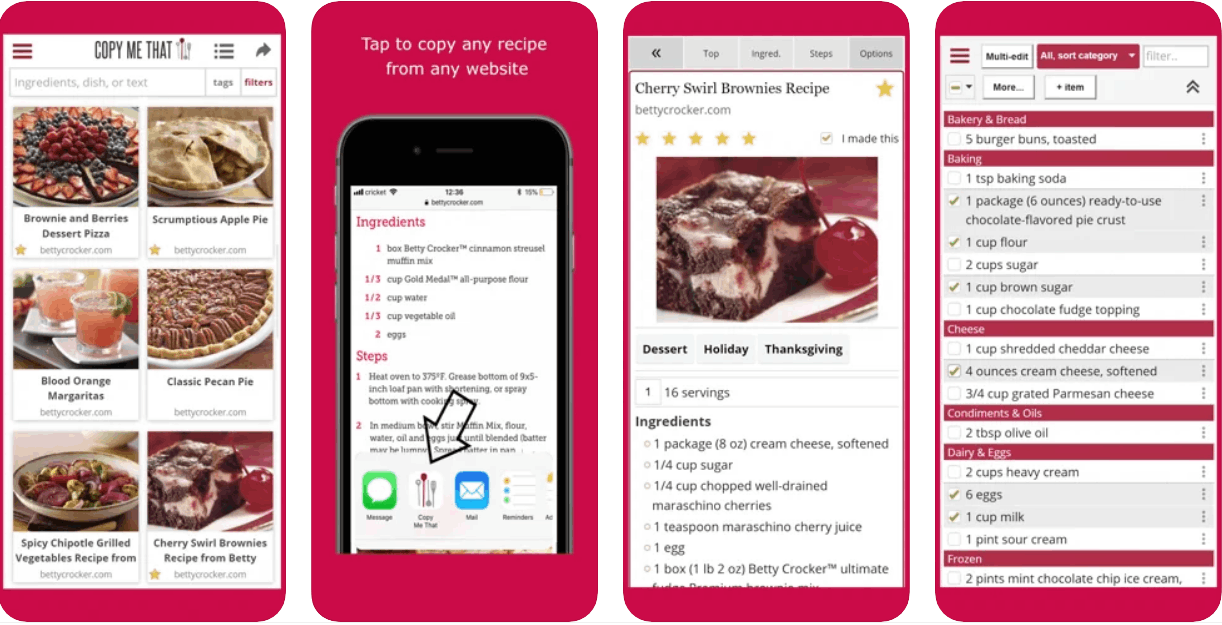 Fortunately, I have access to Copy Me That, which lets me easily replicate entire menus. If you don't have a lot of time to prepare meals, you'll find this to be quite helpful.
I get to plan my meals ahead of time, shop for the ingredients, and prepare the entire week's meals within a single day.
The best part about this is that I get to choose the kind of meal I want and simply copy it to the app and add the entries to my list.
Add Your Own Masterpiece
The ability to save lists, such as shopping lists or meal plans, is one of Copy Me That's best features for me. The software allows me to upload as many recipes as I like.
Whether I want to add my recipe for the best blueberry cheesecake or my take on the world-famous chocolate cake or the next best spaghetti in town, I can do so with the help of the Copy Me That app.
All of the recipes and lists that I add to the app belong to me. I can also organize them by categories so I don't have to search over hundreds of entries just to find a specific recipe or meal plan.
Organize Your Collection
With all of your recipes, lists, and meal plans within the app, it can be very difficult to track all of them down.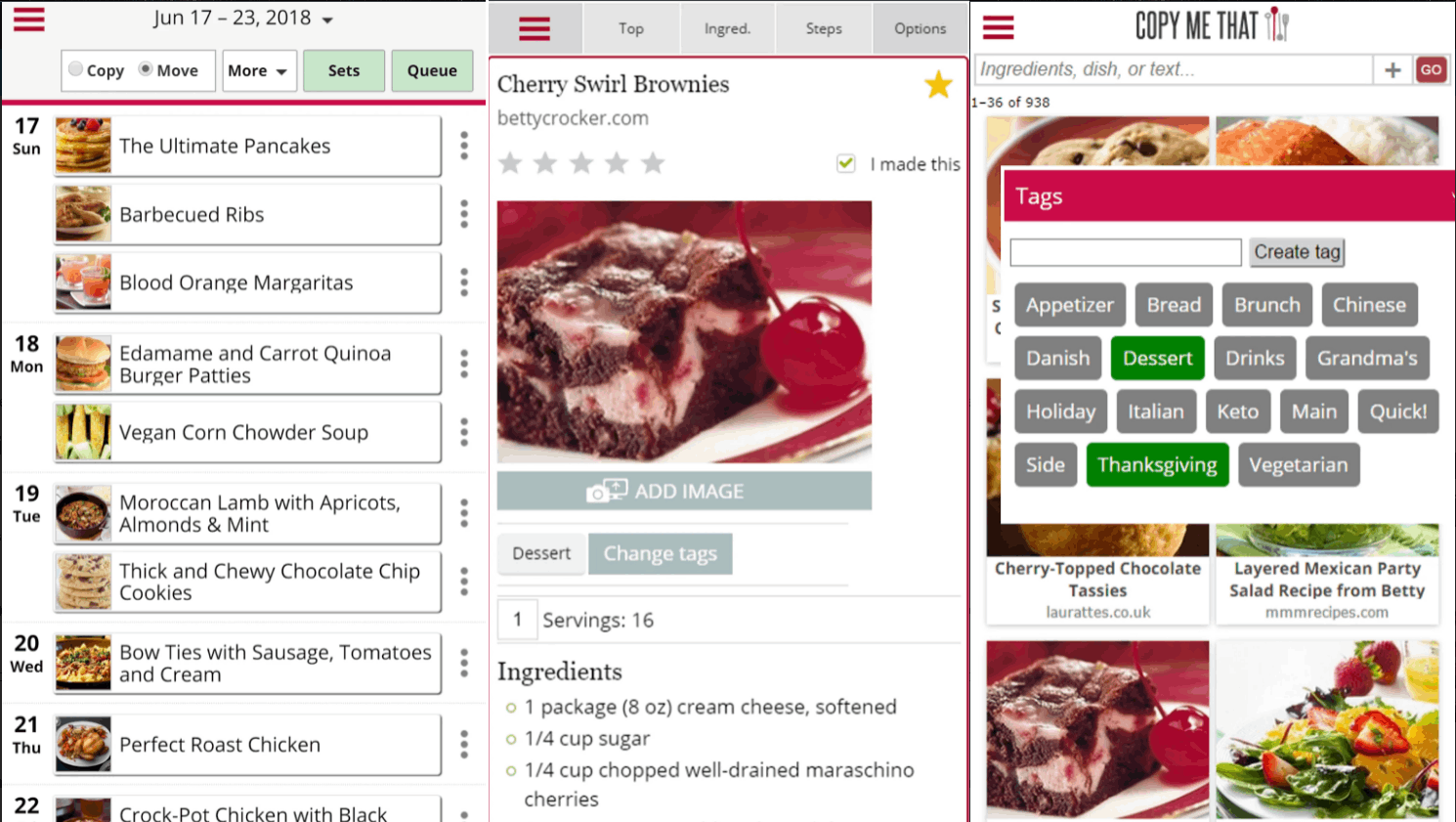 This is why the app offers a feature that will allow me to organize all of my collections through different categories.
I can sort them by recipe or in a certain category. Using the search function and the corresponding filters, I can immediately find the recipe that I want to use or share with others.
It's very convenient for someone who already has hundreds of items on the app.
Check Out What Others Are Sharing for More Inspiration
Apart from adding my contribution to the rest of the world, Copy Me That also has a feature where I can check out what others are sharing on the app as well.
This is a great source of inspiration for those who want to find new recipes and meal plans.
Since Copy Me That is free to use, there are millions of other users who are willing to share their recipes, shopping lists, and meal plans with the rest of the world.
All Your Recipes Are Safe and Sound
I've already collected hundreds of recipes from different sources and I've categorized all of them accordingly.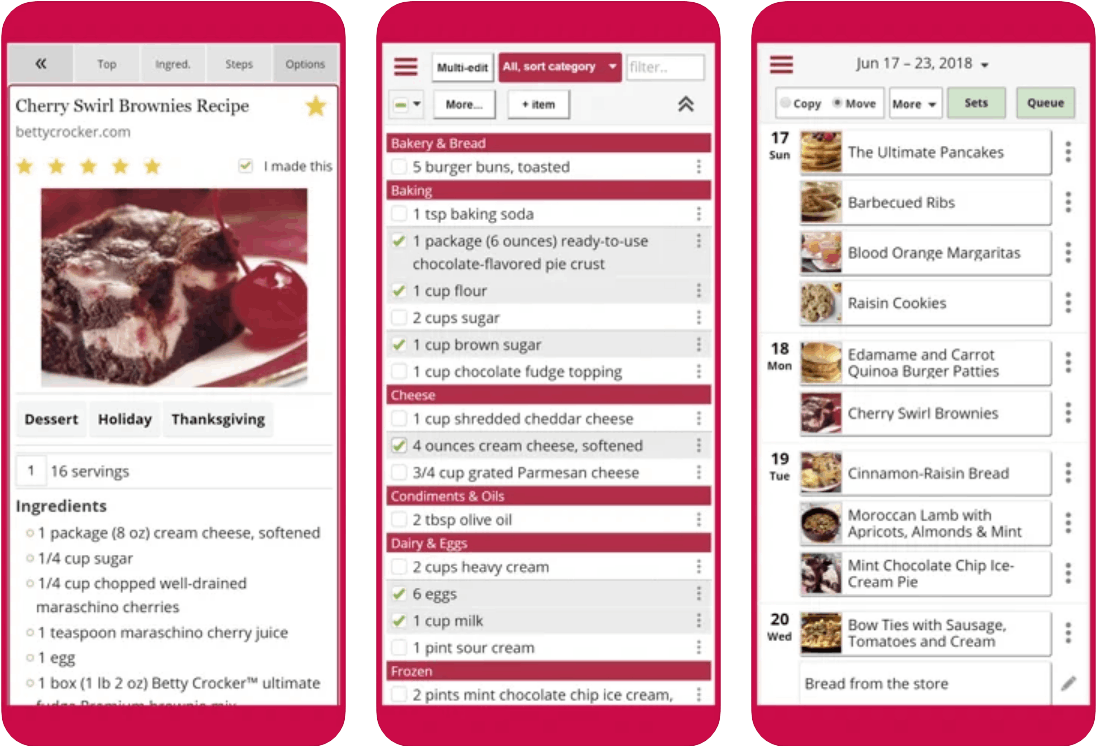 There were worries that I might lose all of them inf my account gets deleted but thankfully, all of the entries are safe and sound.
This is because the app is connected to all devices and all the entries are saved within the Cloud storage as a backup. Even if I log out from the app on all devices, the entries are still there when I log back in.
This ensures that I keep all of my saved recipes, lists, and plans.
Take Advantage of Using Copy Me That on Your Browser
Since the app is synced on all devices, I can also use Copy Me That even if I am not using my mobile device.
I installed an extension on my browser so that I can still use the app when I'm on my computer.
This way, I can still copy any recipes that I like while I'm browsing using the desktop computer and it will still appear on the app afterward.
Conclusion
If you're looking for a free meal planner, Copy Me That is the best possible app that you can find to help you do so. The app changes the way you prepare your next meal.
What are you waiting for, download this cooking app today and copy and download all the recipes you need.