If you're looking for a yoga app, chances are you've already been stressed out by the sheer number of results you would get from a single search. This is kind of ironic, given that yoga should be a relaxing workout option for you.
This was the same feeling I had when I started with my yoga journey. As yoga became more mainstream, the number of mobile apps dedicated to it also grew in number, making the choice of downloading an app more difficult for beginners.
I was lucky to find the Asana Rebel app by accident, and I haven't looked back since. It is more than just an exercise app based on yoga; it encourages its users to live a healthy life. If you want to learn more about this app, keep reading the piece.
Understanding The Concept Of Yoga As Exercise
Examining Asana Rebel As A Fitness And Lifestyle App
Getting Into The Amazing Features Of The Asana Rebel App
Downloading And Installing The Asana Rebel App On Your Device
Perks Of Getting A Premium Subscription With Asana Rebel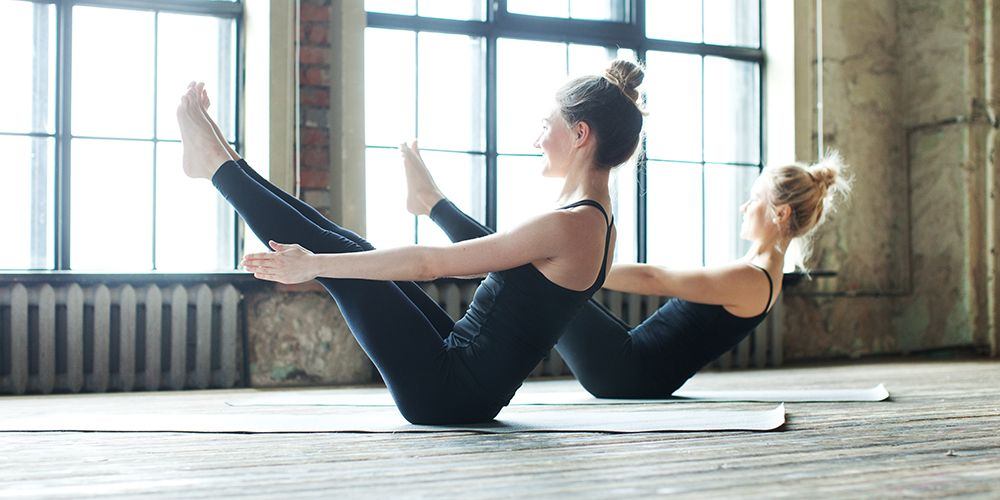 Understanding The Concept Of Yoga As Exercise
While the concept of yoga is based on one of the six orthodox philosophical schools of Hinduism and refers to a group of physical, mental, and spiritual practices, it has become more popular globally as a form of exercise.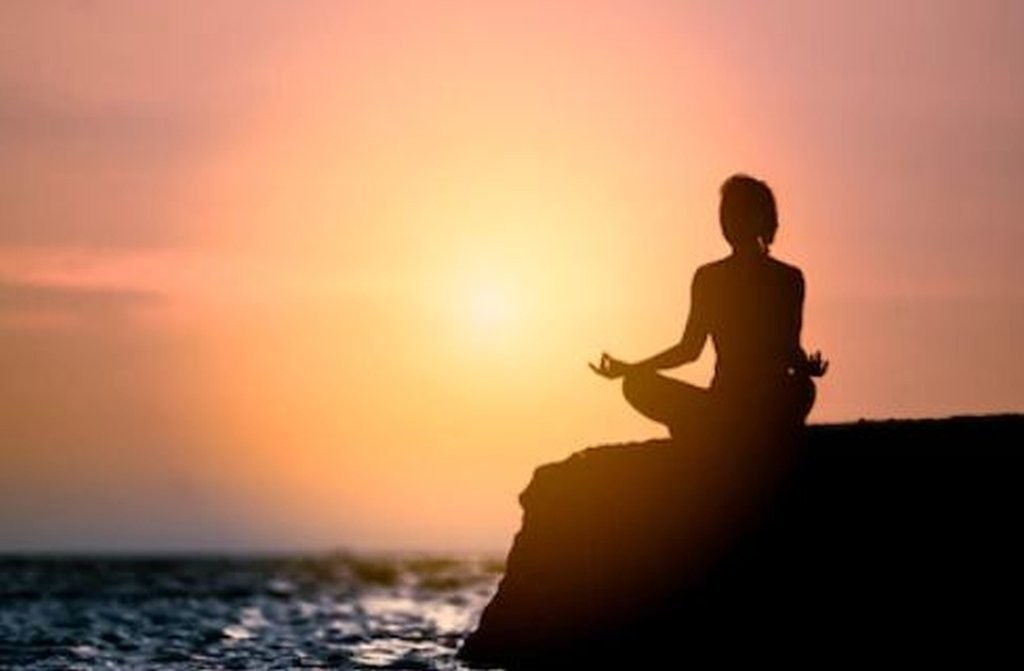 Yoga as exercise consists of postures that are often connected by flowing sequences and accompanied by breathing exercises.
These postures are derived from the medieval spiritual discipline of Haṭha yoga, but its non-postural practices have been reduced or completely removed in modern postural yoga.
The popularity of yoga has made it a worldwide multi-billion-dollar business, ranging from classes and certification of teachers to clothing and equipment, such as yoga pants and yoga mats. The proliferation of mobile devices also led to the development of yoga apps.
A Brief Discussion On The Origins Of Yoga
The Sanskrit word "yuj," from which the word "yoga" comes, means to connect, join, harness, or yoke. This makes sense, since the spiritual and psychological goal of yoga is to bring the human spirit closer to the divine.
The modern concept of yoga as a form of exercise is mainly derived from Hatha yoga, the branch of yoga that uses physical postures. Hatha means "force" in Sanskrit, referring to its use of physical techniques.
While spiritual leader Vivekananda introduced yoga to the Western world during his 1893 visit to the World Parliament of Religions in Chicago and through his 1896 book Raja Yoga, he rejected Hatha yoga. Yoga teacher Yogendra was the one who made it acceptable in 1919 and focused on its health benefits.
Examining Asana Rebel As A Fitness And Lifestyle App
Asana Rebel calls itself a yoga and exercise app for people who want to get in shape, lose weight, and start living a healthier life. It uses a variety of activities, like high-intensity workouts and moving meditations, to help you reach your goals and fit them into your daily life.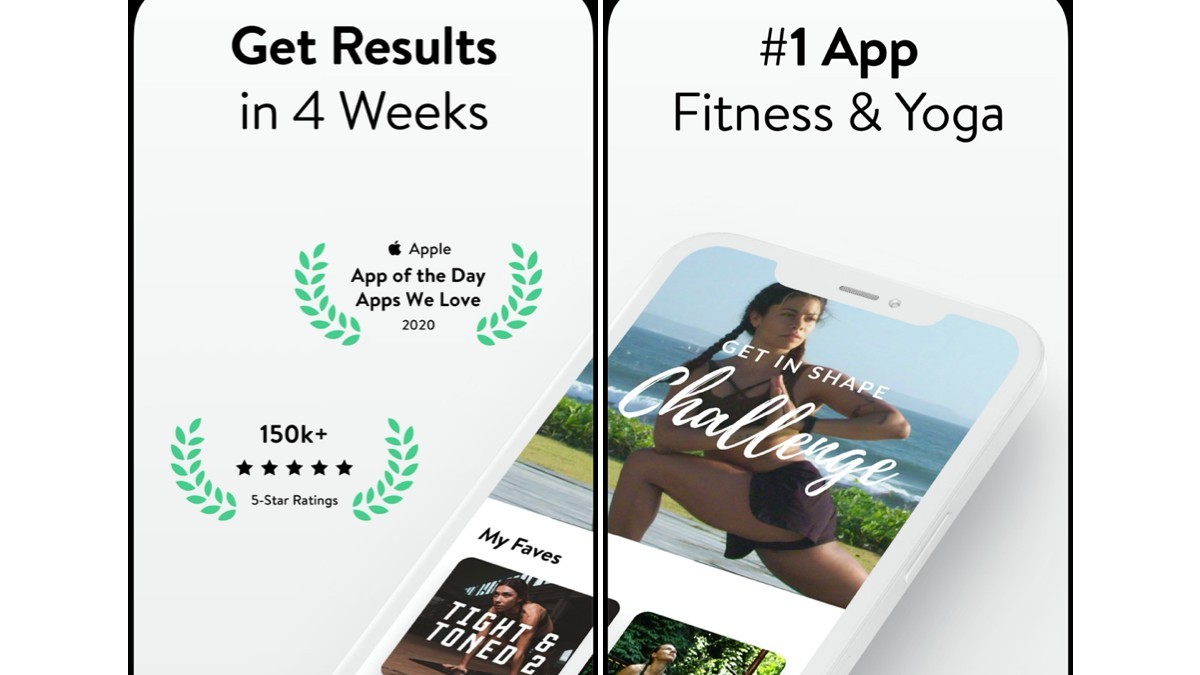 The app offers yoga sessions that can vary from a quick five-minute morning stretch to a full one-hour power yoga session which can be part of your daily exercise routine.
Aside from exercises, Asana Rebel emphasizes the development of healthy habits through quizzes and nutrition hacks.
After using the app for several months now, I can attest that the app doesn't pressure you to achieve big goals like dramatic weight loss but instead focuses on achieving simple and more achievable goals.
A Closer Look At Asana Rebel Workouts
Since exercises provided on the app are mostly based on yoga, you only need your own body weight to work out with it. I travel a lot for work, but I don't need to bring any tools with me because I don't need to.
However, since it doesn't use weights, this is not ideal for those who want to build bulky muscles but is instead intended to make people more toned.
Another thing I like about Asana Rebel workouts is that they are relatively short but effective nonetheless, making the transition to a healthy lifestyle easier. This also benefits me as I can usually spare less than an hour for exercise, which is not enough time if you're planning to go to a local gym.
Getting Into The Amazing Features Of The Asana Rebel App
Aside from the workout sessions, the Asana Rebel app has several other features that take it from just a fitness app to a healthy lifestyle guide.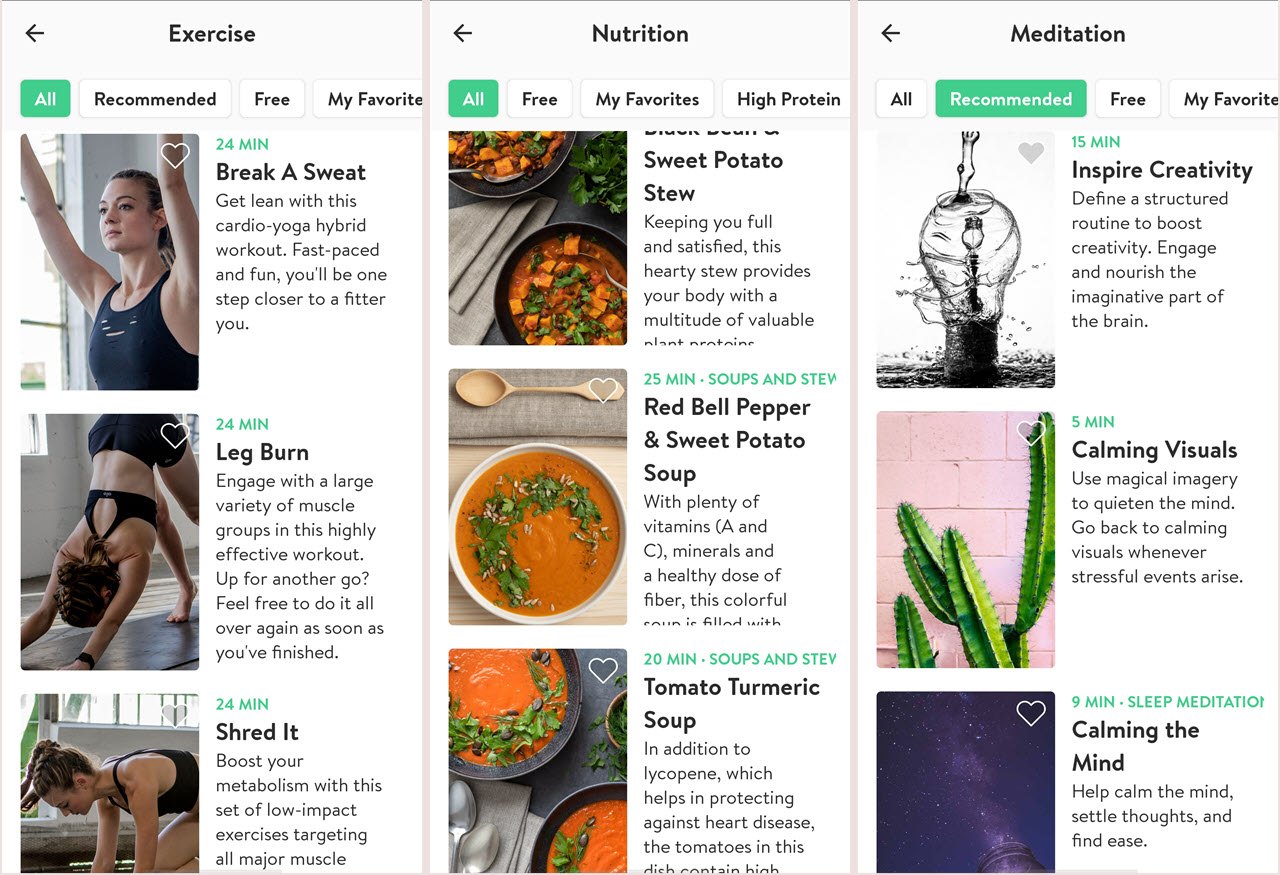 The app provides its users with a food plan that compliments the workouts to achieve the user's goal. Not only does it offer recipes with detailed cooking instructions, but it also identifies the health benefits of the food you eat.
I saw a variety of meals on the app, including ones for foods that are easy to digest, foods that reduce inflammation, and foods that help your brain work better. This is a great tool for me because the app tells me which foods will help me reach my health and fitness goals and go along with the workouts I do.
Meditating My Way Into Fitness
The amazing features of Asana Rebel do not stop with the workouts and recipes. The app also offers meditation sessions that I never knew could greatly benefit my overall health.
The meditation sessions available through the app are led by a professional meditation coach who shares techniques and methods for achieving success.
As someone who works in a fast-paced workplace and is expected to do well under pressure, I never thought about meditating. But once I started doing lessons through the app, I think it helped me change the way I eat, get rid of stress, and sleep better.
Downloading And Installing The Asana Rebel App On Your Device
The Asana Rebel app is available for Android and iOS device users, making it accessible to most mobile device users globally. What's great about it is that my account, linked to my email, can be used on both platforms, allowing me to use it with my Android smartphone and iPhone.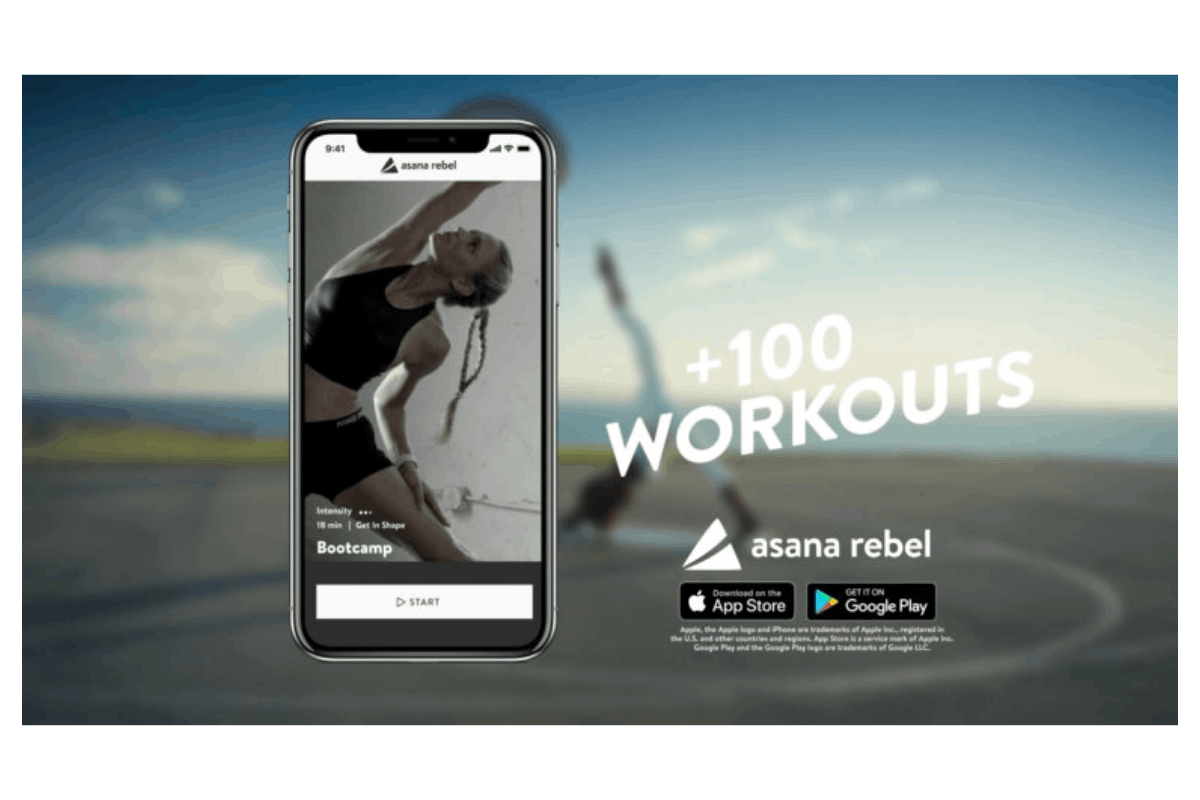 For Android device users, open your Google Play Store to search for the app, and you will find Asana Rebel: Get in Shape under the Health & Fitness category. The app has an Editor's Choice seal and is currently rated at 4.4 out of 5 stars based on more than 35,000 reviews.
The app has a file size of 108 MB and requires Android 5.0 or later to run on your mobile device. Tap on the Install button to start downloading and installing the app.
Asana Rebel App For iOS
Meanwhile, iOS users would find the app on the Apple App Store under the Workout and Nutrition Plans category. This version of the app is currently rated at 4.7 out of 5 stars based on almost 47,000 reviews.
It has a file size of 277.1 MB, which is much bigger than its Android version. It also needs iOS 13.3 or later on the iPhone, iPad Touch, and iPad, and iPadOS 13.3 or later. Furthermore, the app can also be installed and used on an Apple TV or Mac.
To initiate the download and installation process, tap on the Get button.
Perks Of Getting A Premium Subscription With Asana Rebel
Although the Asana Rebel app is free to download and install on both platforms, you will need to get a subscription to have unlimited access to all its content, such as personalized workout plans based on your specific health and fitness goals.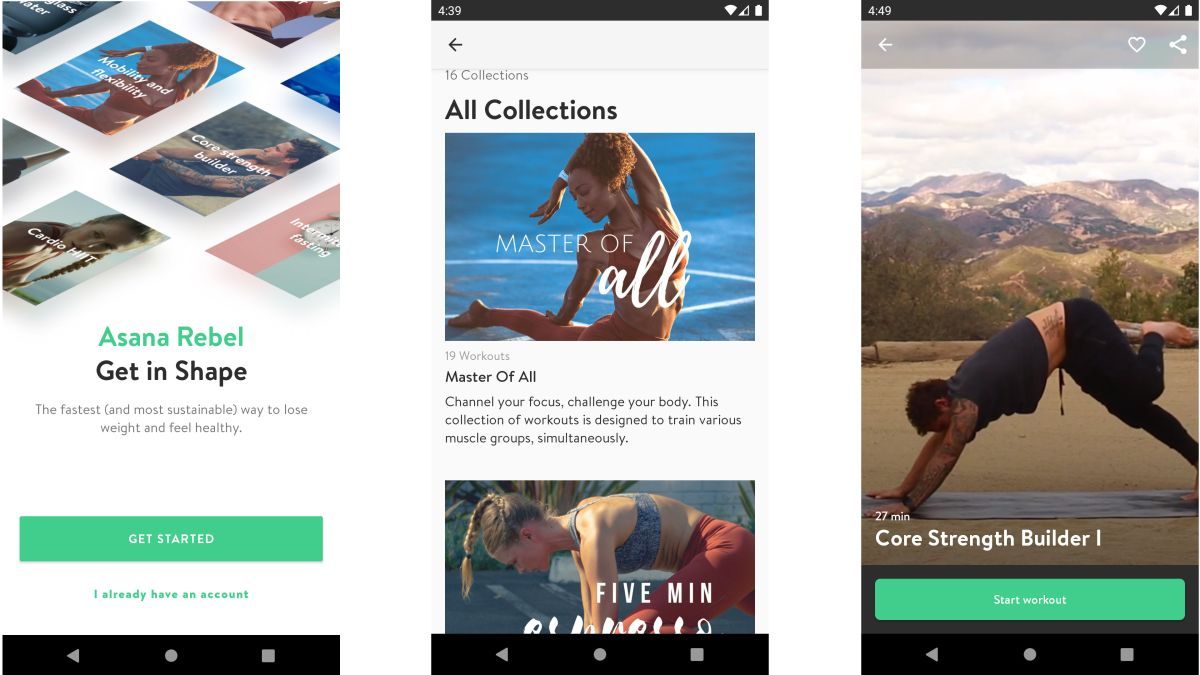 The majority of the single workouts are available with the free version, but all programs can only be accessed via a subscription, including specific workouts like cleansing detox yoga sessions, fat-burning yoga, and a flexibility hangout.
Subscription pricing will vary based on the currency.
Costs Of The Asana Rebel Subscription
If you've decided to go for the full Asana Rebel experience, then you should be aware of the costs of subscribing to the service.
A one-month subscription will cost you $15.99, while an annual subscription is priced at $35.99, which means you would virtually be paying just $2.99 per month. Asana Rebel offers a 14-day money-back guarantee which you can use if you did not like the app's features.
Visa, Mastercard, and American Express are among the major credit cards that can be used to pay for the service. Since I planned to use the app for a long time, I signed up with Asana Rebel for a yearly subscription.
The Bottom Line
After using the app for a few months, I could say that the yoga workouts on Asana Rebel not only helped me reach my fitness goals, but also helped me live a better life. I also changed to a vegan diet, so the meal plans were very helpful. I also got a lot of ideas.
I also felt like the meditation sessions I've done through the app also helped reduce my stress from work and somehow made me more patient and less confrontational as a person. I would recommend this app to my friends and family, so if you're interested in it, don't hesitate to install the app now.