Are you a graphic designer looking for a good mobile app that enables you to work without any hassle? If you're looking for a free app to sketch, paint, and draw on your tablet, the ArtFlow app is the most suitable app for you.
ArtFlow is a mobile app that lets you transform your mobile device into a digital sketchbook with all its tools and features readily available for free. From digital brushes to color palettes, the app is all you'll ever need if you want to create the best artwork.
Learn more about the ArtFlow app, how to use it, how to download it, how to unlock additional features, and more with the article down below.
Experience Fast, Intuitive Performance with the ArtFlow App
A Huge Collection of Brushes to Choose From
Import and Export Images with Ease
Fast and Accessible User Interface
Get Even More Additional Features Through the Pro Version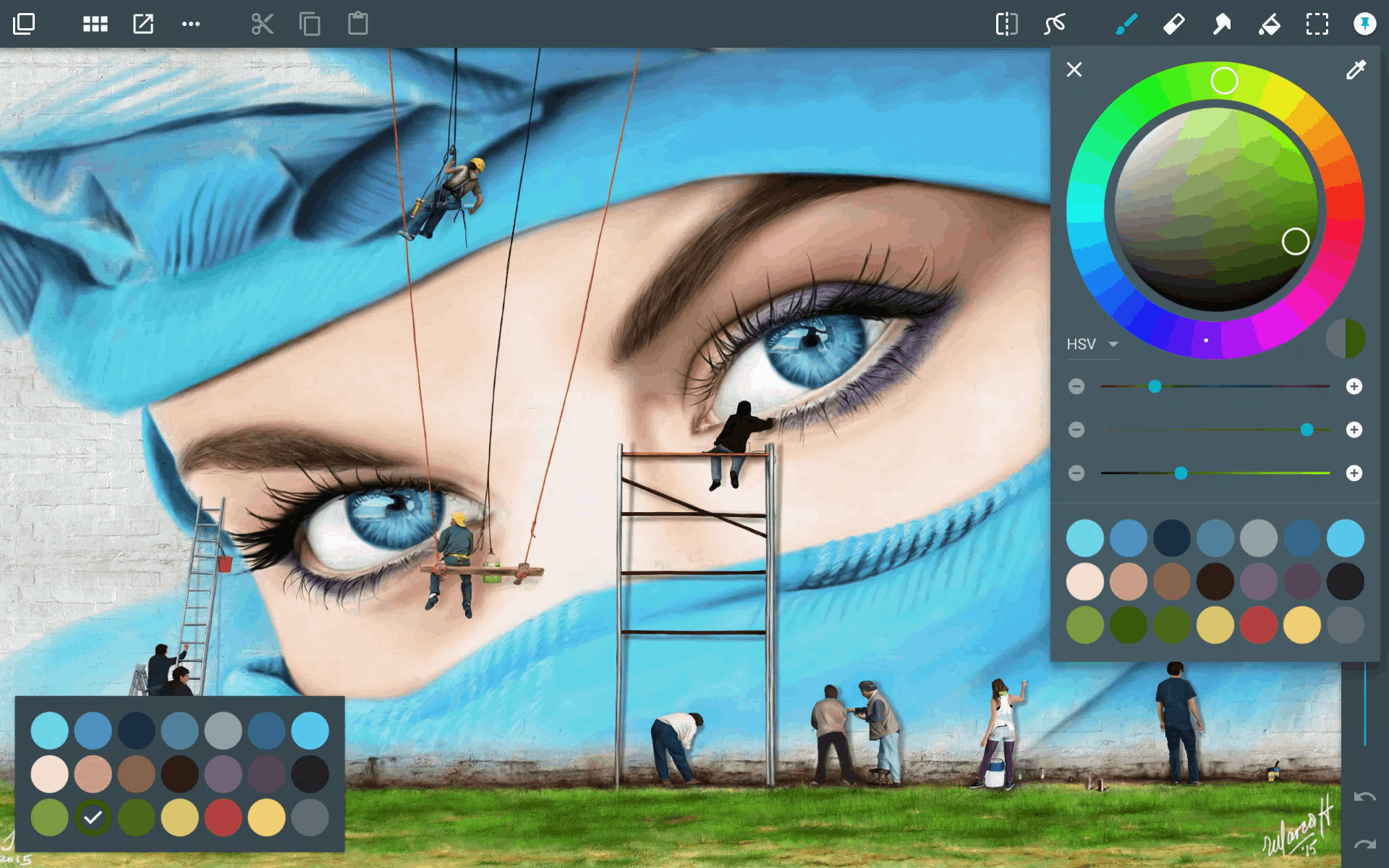 Experience Fast, Intuitive Performance with the ArtFlow App
Graphic designers are often required to have the best quality artwork. It is important to have an engine that allows them to procure such results without having to compromise a lot on their part.
This is why the ArtFlow app is a very good example of an app that lets graphic designers achieve results without sacrificing too much.
The app boasts a high-performance paint engine that allows designers, artists, and other users of the app to multitask and have the expected results.
With its GPU accelerated paint engine, such high performance will become the standard of every other paint app within the community. Try it now and experience it for yourself.
Create Your Own Art with ArtFlow
Creating your art alone requires a lot of skills and consistency. With the ArtFlow app, you can convert your mobile device into a digital sketchbook and create the art that you've always wanted.
With its fast and intuitive tools, you'll have a plethora of options to work with. You'll be able to achieve the high-quality art that you want to show to the world.
There are still a lot of features waiting to be discovered within the app and this guide will help you learn how to use them, how to unlock them, and what else is there to do with ArtFlow.
A Huge Collection of Brushes to Choose From
Artists and designers know how hard it is to have few choices for the tools they need to make art. As an artist, you should look for a mobile app that gives you tools and many different versions of those tools so you can push your imagination to the limit.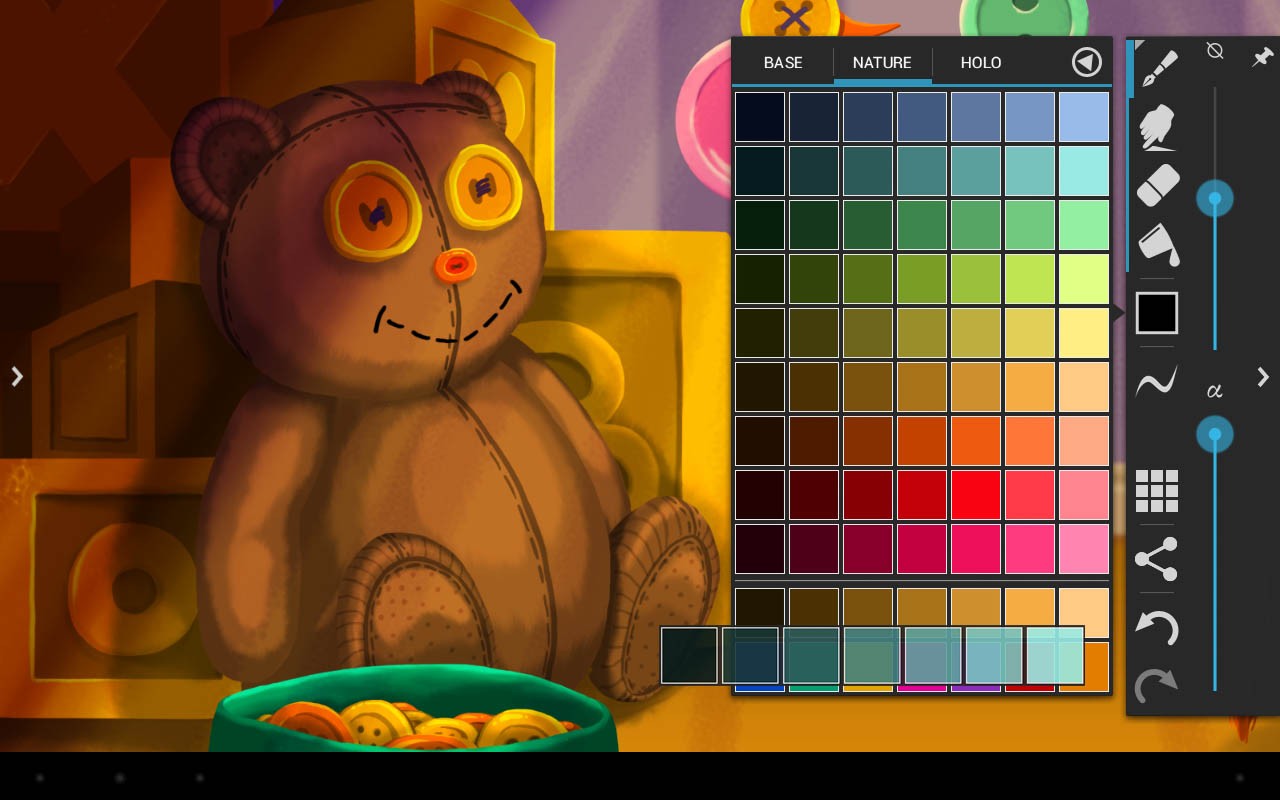 One of the best things about the ArtFlow app is that it gives you access to more than 100 paints and tools. Some of the tools you can use to play around with your work are the smudge tool and the gradient fill.
You can even create your custom brushes through the imported images on your device. The simple brush alone gives you the option to adjust the size, opacity, softness, and many other variations.
If you're an artist looking for the ultimate art app, you've come to the right place.
Manage the Brightness of Your Art
There are a lot of settings to consider when it comes to making digital art. These include the brightness and contrast of your output.
The brightness and contrast of your work will determine how well it will come across as the finished product. Many digital arts suffer from too much brightness or having contrasting colors and the result becomes imperfect.
Manage the brightness of your art through the ArtFlow app so you will never have to worry about the result ever again.
Import and Export Images with Ease
As an artist, you always want to carry your work with you wherever you go. This allows you to work on your own time and at your own pace.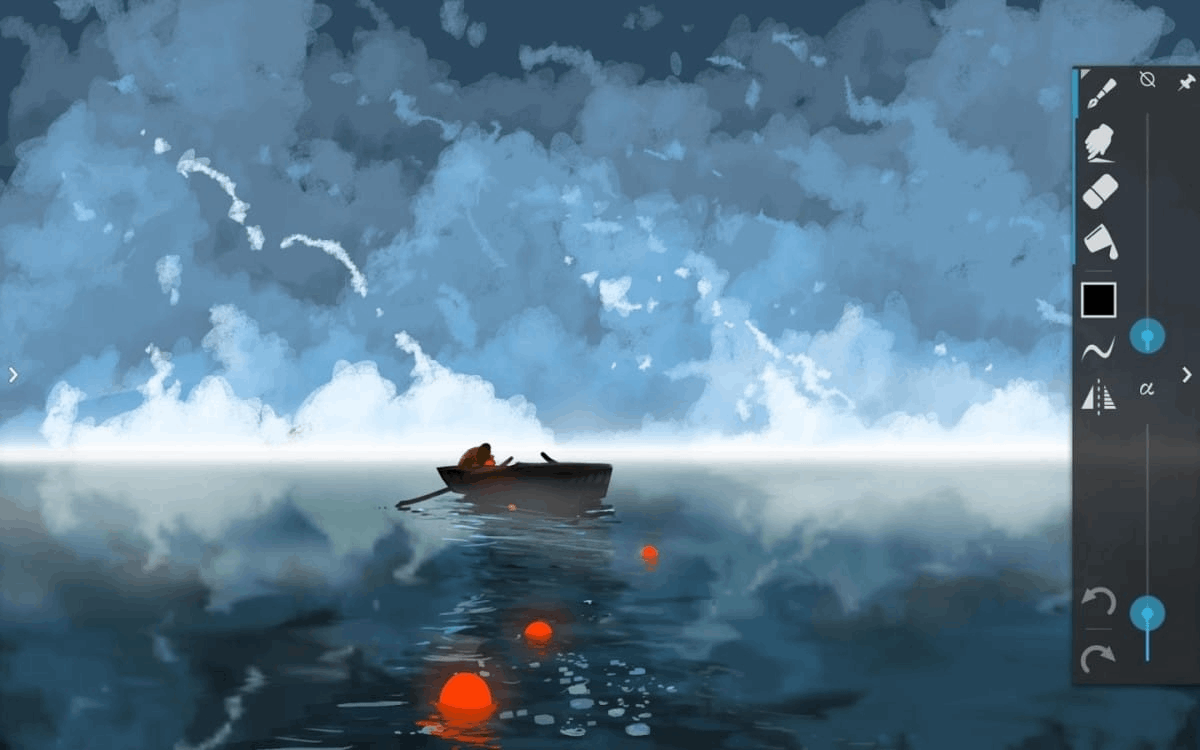 Having your work with you at all times means you get to work at any place. This is what the ArtFlow app has to offer to its thousands of users. The ability to import and export images with ease lets you add or send images to different devices wherever you go.
Importing and exporting images can be done with just a few taps of a button. There is no need for you to scroll up and down through a library of files just to get to the file that you want to use.
The smooth and simple user interface allows you to import and export images with ease.
No More Zooming In and Out When Drawing
Unfortunately, there are a lot of external factors that heavily affect the way artists work. Artists and designers often have to contend with many factors such as the deadline, the quality of their output, and many more while working on their art.
Environmental factors can be very distracting to artists which can affect their output. Another issue is when the app that they're using is not optimized for their needs. Many apps on mobile devices right now tend to be very sensitive and they often zoom in or pan out.
When the artist accidentally swipes the screen while working, the entire canvas suddenly zooms in which can be very annoying and distracting to the artist. ArtFlow has a feature that prevents this from happening. This way, you can focus on your work with fewer distractions.
Fast and Accessible User Interface
Part of the reason why the ArtFlow app is very popular amongst seasoned graphic designers and newbies alike is the fast and accessible user interface.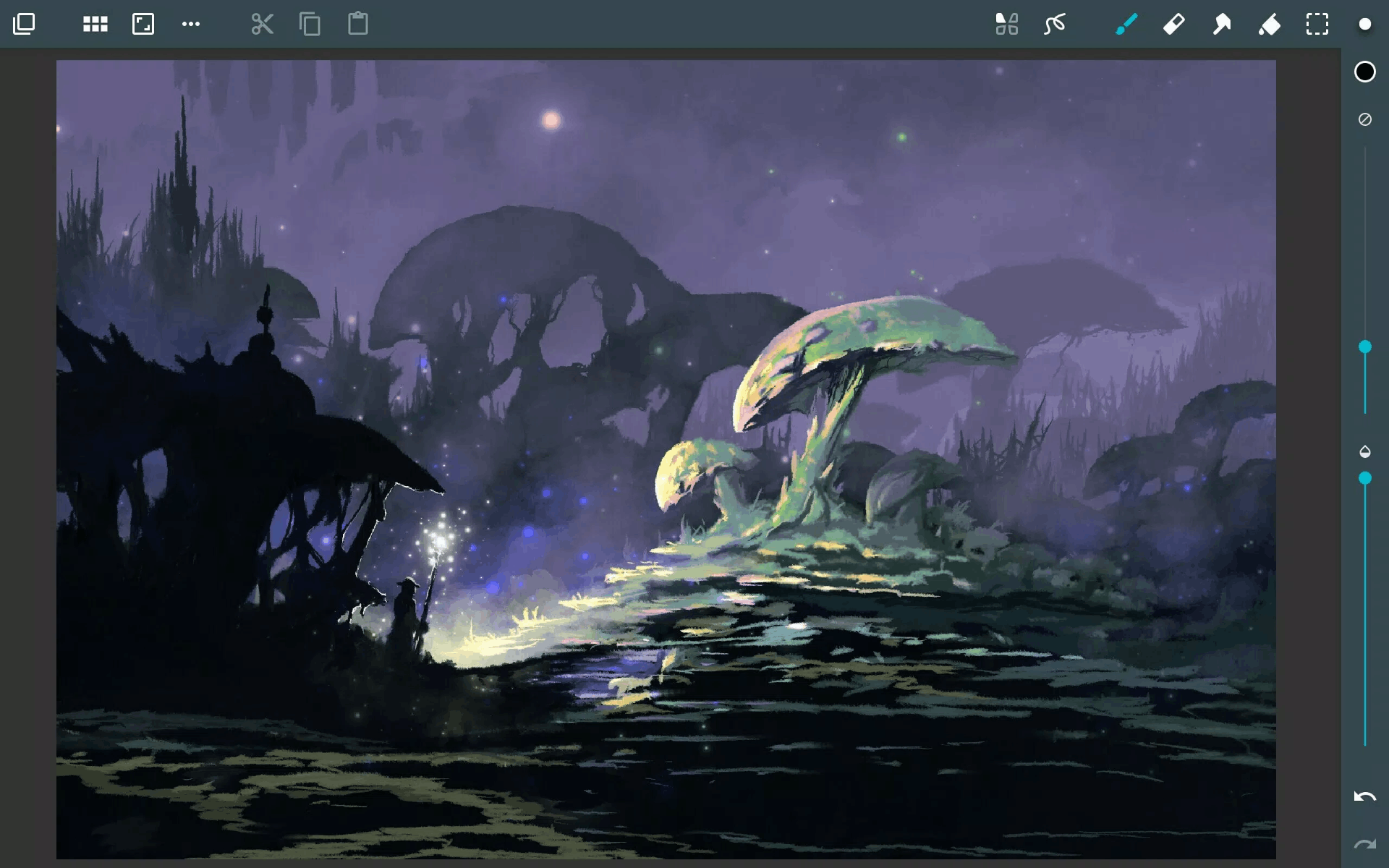 Part of the many reasons why graphic design is very difficult to do is because apps that have a lot of options which can be very intimidating. When you're working on your art, you always want to have convenience and ease of access.
You don't need to tap as many options as much as possible just to choose the right brush. What you need is the simplicity of the interface that lets you navigate through your tools and pick the right one immediately.
This allows you to start your work without any hassle. Having a simple and accessible user interface is one of the most underrated features of any app and this elevates the ArtFlow app to another level.
Undo and Redo Your Art
Speaking of an accessible user interface, there are a lot of options that are readily available for you to work with. Most of them include brushes, color palettes, text, layers, and more.
But what happens if you made a mistake or you want to undo something from your art? Most of you may not know this but this happens a lot, especially to those who work with their flow.
Having the option to undo and redo your art is a feature that only the ArtFlow app can offer. This gives you the chance to remove mistakes and modify them or revert your previous edits if you feel like it.
Get Even More Additional Features Through the Pro Version
The ArtFlow app has a lot of features to be proud of. From the wide selection of brushes to choose from to the high-performance GPU accelerated paint engine and the different options for layers, there is still more that the app has to offer.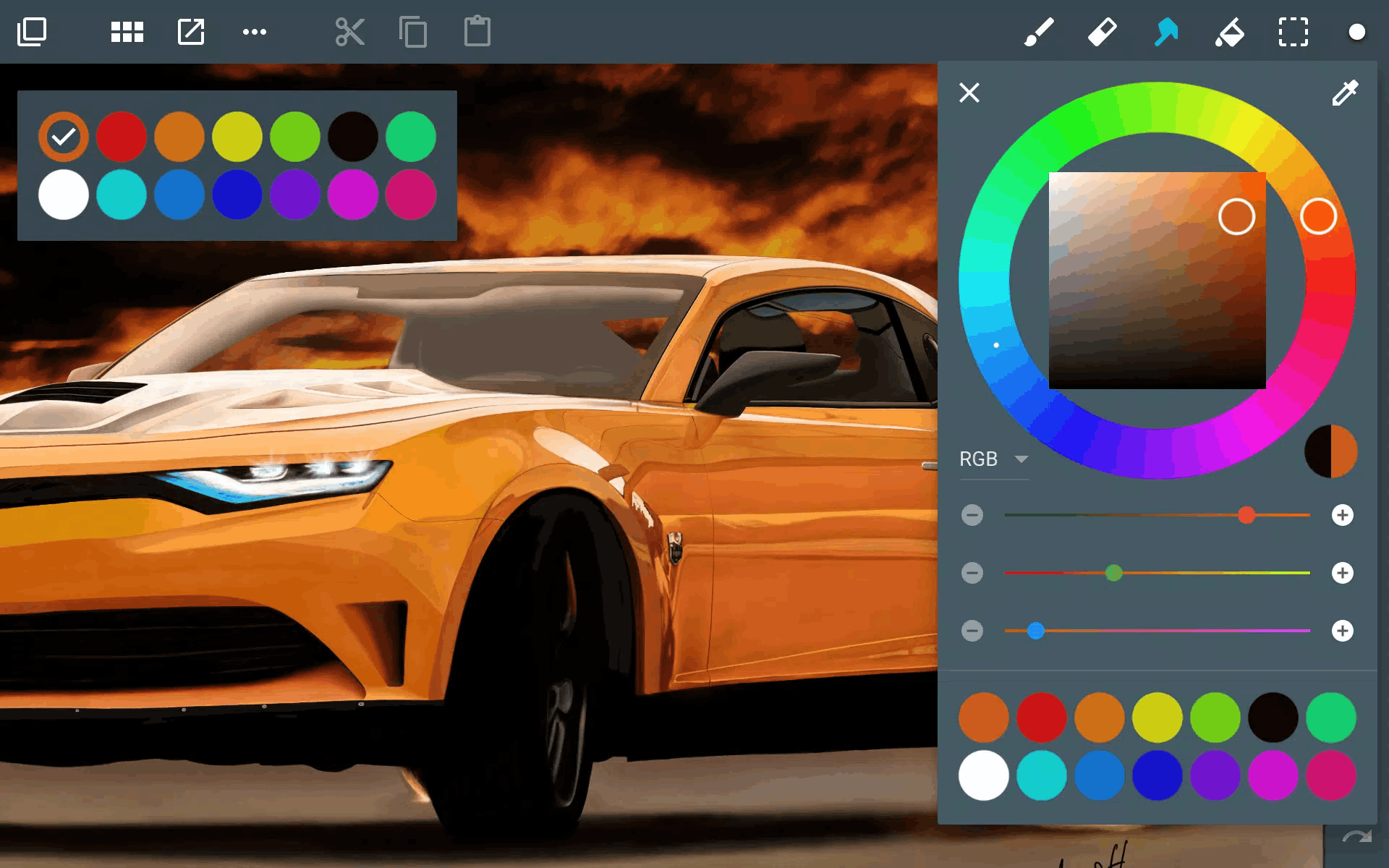 You can avail even more additional features by unlocking the Pro Version. ArtFlow has a Pro version where you get advanced features through a one-time payment.
ArtFlow has the basic features that you already need, but if you want to have more access to tools and get unlimited Undo steps, it's time to subscribe to ArtFlow Pro.
This way, you will never have to worry about getting limited tools.
How to Download Artflow on Your Phone
Now that you've learned the most important features of the ArtFlow app, it's time to learn how to download the app so you can try it for yourself. The safest method to get the program is via an official source such as the Google Play Store.
Never download any version of the app from other sites as it may not be secured. Launch your preferred platform and search for the name of the app then tap Install to begin the download process.
Wait until the app is fully installed then tap Open to launch it. ArtFlow also features in-app purchases for the Pro subscription so you might want to link your preferred payment option beforehand.
Conclusion
The ArtFlow app has all the basic features needed by graphic designers and artists to produce high-quality artwork. These features come for free but if you do want to have more variety with your tools, it is best that you try to purchase the Pro version of the app and unlock all the necessary features.
Check out ArtFlow today and see the massive difference! In addition to creating artwork, this app can be used as a photo editor and you can draw on your photos!