Picsart was launched in 2011 as a stand-alone mobile app to help people manipulate their images. It has slowly become popular because of the continuous upgrades on its features wherein Picsart eventually became a photo and video editing app.
With a record of over 1 billion downloads, Picsart is indeed a popular editing app. With this tool, users can make their photos true works of art.
Check out why I, and so many others, choose Picsart to edit photos and videos. Learn about the features of Picsart below.
The Picsart App
Setting Up Picsart
Photo Effects and Retouch Tools
Backgrounds Tools
Picsart Is Now a Video Editor
Picsart as a Collage Maker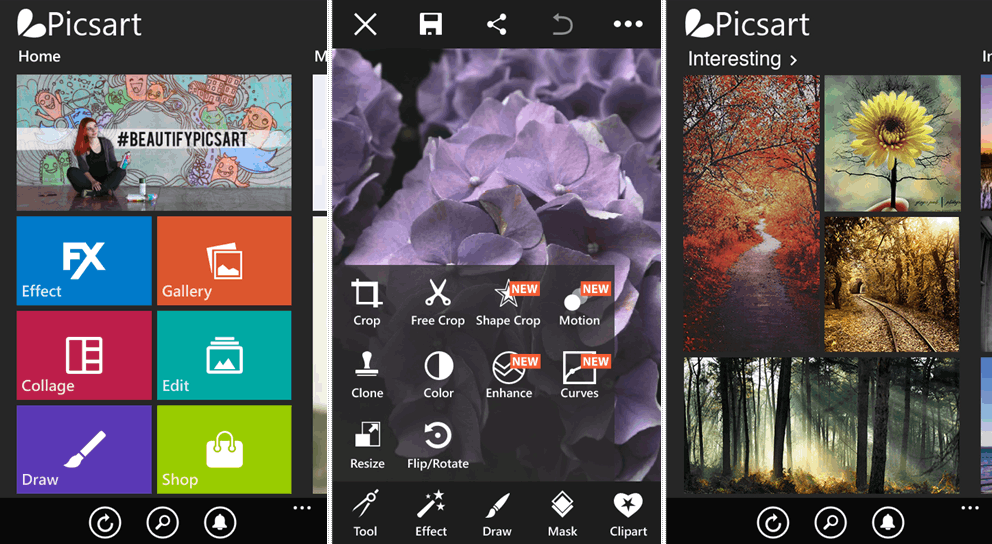 The Picsart App
I've been using Picsart for quite some time now to do all of my picture editing and collage making. Picsart has evolved into a full-fledged photo and video editor thanks to regular upgrades. This program is fantastic because it provides me with a plethora of options for enhancing my media files.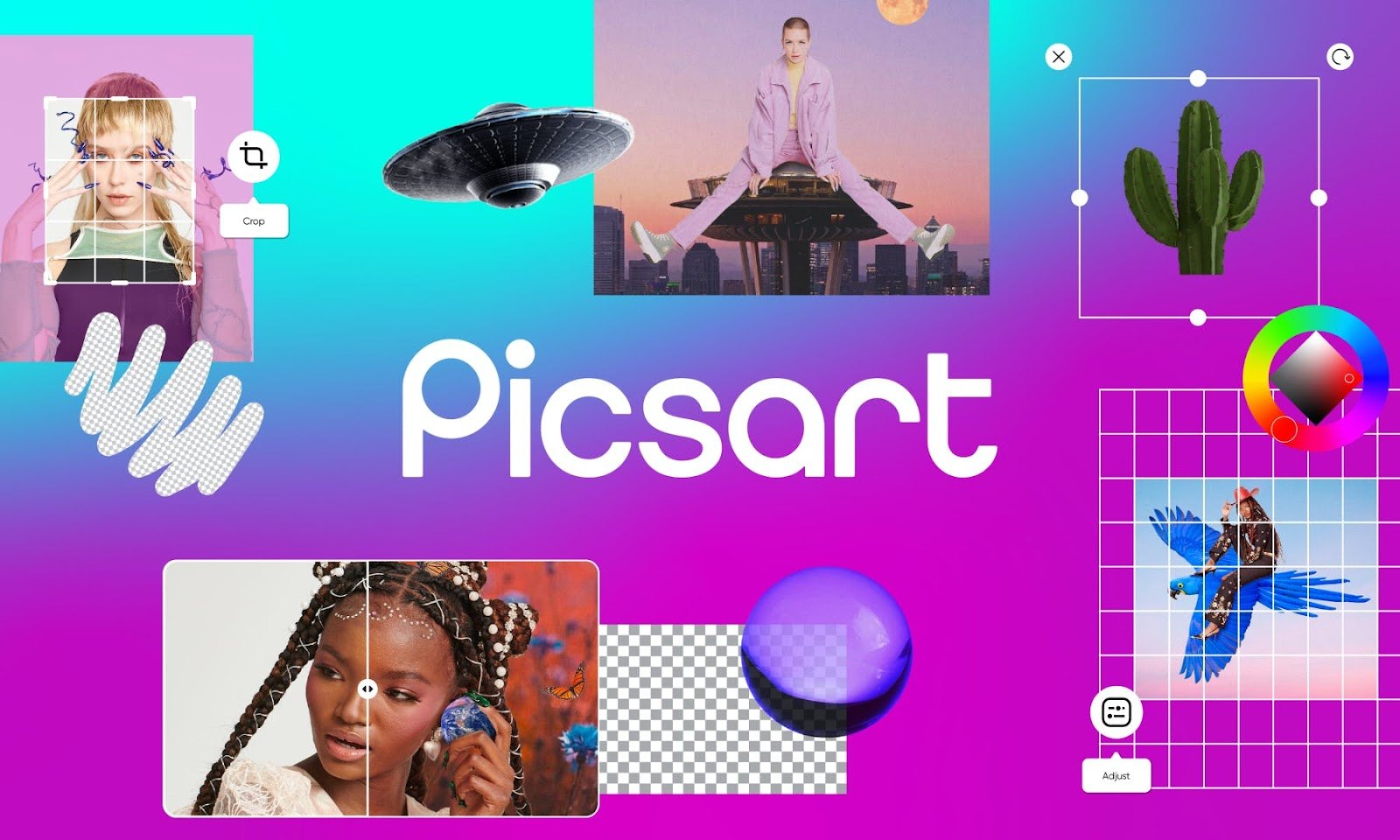 Picsart values the creativity of its users so they created ways that we can use our creative juices on our photos and videos. The app provided tools so that we can create content with a personal flair to make it stand out.
Even though Picsart has numerous tools, it is still user-friendly. I can easily use the features of Picsart even though I do not have much background in image manipulation and graphic design. It is easy to create professional-level designs with the tools on the app.
It's likely a big factor in why so many people appreciate and recommend Picsart. There are already more than 150 million active artists using this app throughout the world.
Picsart Gold
Picsart advertises itself as a comprehensive tool for editing images and movies. Picsart is available for free on both the Google Play Store and the Apple App Store, so anyone can get it. In the free edition of the software, you can modify an unlimited number of photographs without any restrictions.
However, I also have Picsart Gold which gives users access to premium tools and content. With a Picsart Gold subscription, I can use over 20 million premium stock images, videos, and graphics. Also, I can remove the watermarks of the app from my outputs.
Picsart Gold costs $4.66 per month or $55.99 per year. In addition, Picsart offers more premium packages for teams in which the prices vary depending on the premium content and tool to be availed.
Setting Up Picsart
The app required access to my phone's storage before I could begin editing photographs or videos. I registered for a Picsart account so that I could use the app on my mobile device.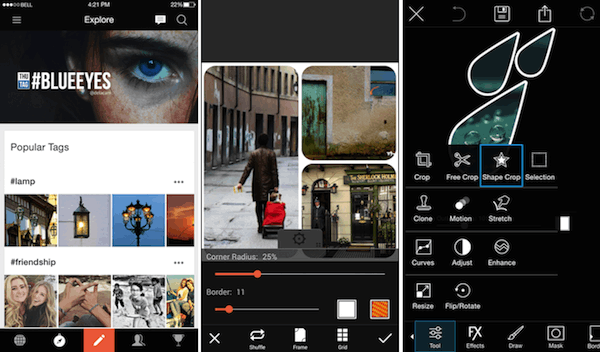 When I want to start editing my photos, I just click the "Plus" button at the bottom center part of the home screen. It will prompt me to select the photo or video I want from my gallery. There are also other options such as replays, collages, templates, backgrounds, drawings, color backgrounds, and free photos.
Once I pick what I want to use, Picsart will process the media so the tools I can use to edit them will become available for me to use.
Basic Photo Editing Tools
Like any other photo editing apps, Picsart has several basic photo editing tools. Users can find them on the bottom part of the screen. The app allows me to crop my photos using the aspect ratio, free crop, or shape crop tools.
In addition, I can enjoy the close, stretch, motion, selection, curves, and perspective tools. For image adjustments, I am allowed to manipulate the brightness, contrast, clarity, saturation, hue, highlights, shadows, and temperature.
It is also possible to resize, flip, and rotate the photos. As an added bonus, Picsart Gold users, like me, can utilize the "Remove" tool to delete unnecessary objects in their photos.
Photo Effects and Retouch Tools
I love Picsart because there are so many things that I can do to my photos on the Picsart app. I can try trending filters and effects such as black and white, blur, sketch, colors, artistic, magic, canvas, and paper. All of them include several variations as well.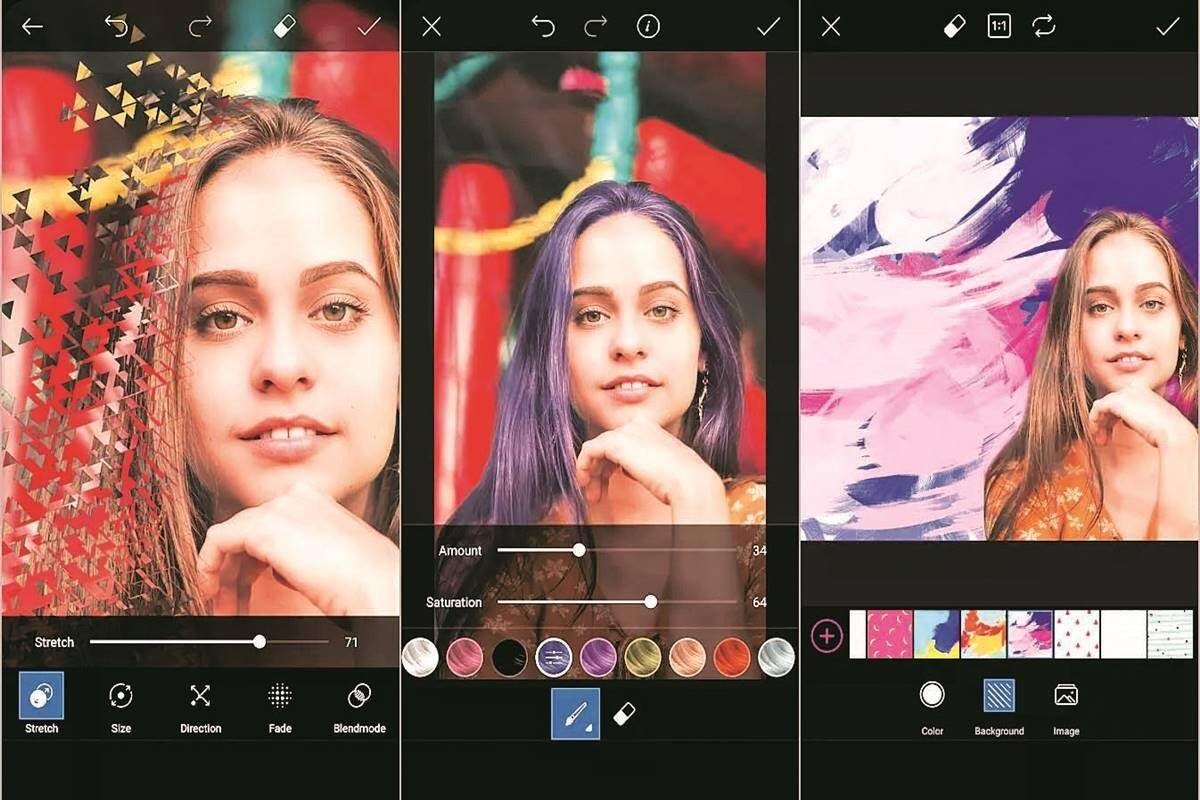 I can also enjoy retouching my photos, especially if it involves zoomed-in faces. The tools for retouching involves smoothening of skin, face, wrinkles, and eye bags. Picsart has a blemish removal tool as well but is limited to Picsart Gold users only.
Another interesting feature of Picsart is that I can change my hairstyle and hair color. I can pick a new hair color if I want to and make it look as real as possible by exploring the amount and saturation bar.
Other Retouch tools
To ensure that I can achieve the most presentable look, Picsart offers other retouch tools. With the "Teeth Whitening" tool, I will never be afraid to show my full smile.
Aside from hair color, I can also change my eye color on Picsart. First, it is a must to locate the eyes using the two circle selectors. Then, we can select our desired eye color and adjust the opacity and saturation to make it realistic.
The other retouch tools we can explore are red eye, reshape, face fix, and relight.
Backgrounds Tools
Picsart offers several options to improve the background of photos. To access these choices, I just need to click the "Fit" button. Here, I can adjust the ratio of my photo to fit the requirements of the platform where I intend to share it.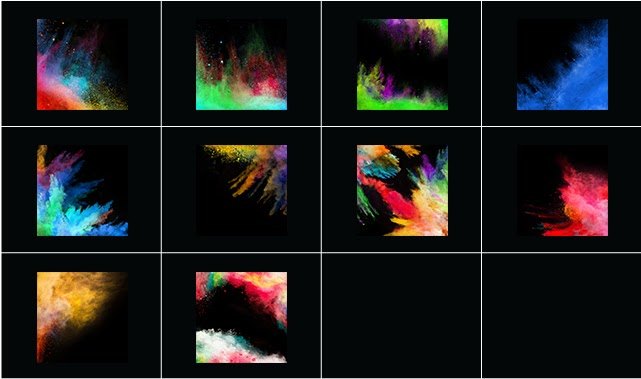 In Picsart, I may customize my photo's background by selecting from a wide variety of solid colors, abstract patterns, pictures, and geometric forms. I also have the option of using background blur to draw attention to a certain part of a photograph. The smart selection tool driven by AI makes this feasible.
Besides blurring the background, I can remove the original background of the picture. With the "Background Eraser" tool, users may replace the backgrounds easily.
For example, I can replace the background with a photo of another place. It would look like that I visited the said place in the manipulated image.
Text Tools
Picsart is known to have extensive options for text style and colors. I start by typing in the text they wanted to be part of the photo. Then, I can immediately choose amongst the options so that the text will fit the vibe and style of the image.
There are hundreds of fonts available on Picsart, including calligraphy, 3D, typewriter, handwritten, burh, simple, artistic, doodle, Old English, grunge, techno, freestyle, etc. Interestingly, I can add desired fonts to the app.
Using the highlight, gradient, and stroke tools, you may also experiment with the text's colors. By adjusting the text's spacing, opacity, blend, and shadow, I can make sure it looks well in my final photo.
Picsart Is Now a Video Editor
As mentioned, one of the biggest upgrades of Picsart recently is that users can now edit videos in the app. It has the simple tools which work best for IG Stories, TikToks, and Reels clips.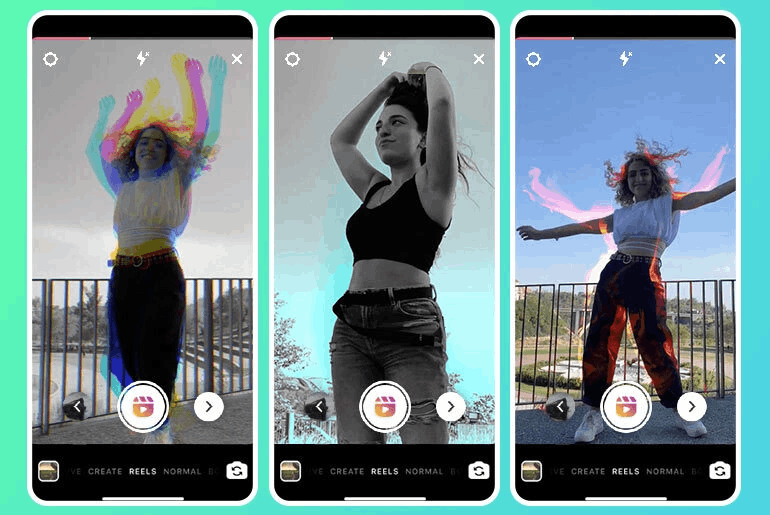 First, I can crop video clips to the ideal ratio and dimension depending on the social media platform on which I intend to post the clip. Moreover, trimming the video is made easier on Picsart with the help of a smart video merger feature that blends clips.
A video would be incomplete without audio. Thus, Picsart provides ready-to-use music or audio backgrounds for the videos. Any user can explore the vast library of free music in the app, but only the Picasrt Gold users can enjoy premium content.
In addition, I can try different trendy filters and effects on my videos. For example, the Glitch effect can be applied to my clips for free.
Slideshow and Video Collage
Picsart provides us with a way to create slideshows and video collages. It means that I can use multiple videos at once and merge them into a long clip within the app.
Since Picsart allows me to select numerous photographs at once, I can use it to create slideshows. Time of transition is customizable, as are the effects I can apply. A slideshow set to music is another option.
Lastly, I may choose several short video clips to create a collage on the app. I often do this with my best moments from a trip. It is like I preserve the memory of that trip in a creative way using Picsart.
Picsart as a Collage Maker
I discovered Picsart when I was looking for a great collage maker app. It has many options to creatively create a collage using frames, filters, and templates. Picsart has also a list of trendy photo collages that I can freely use.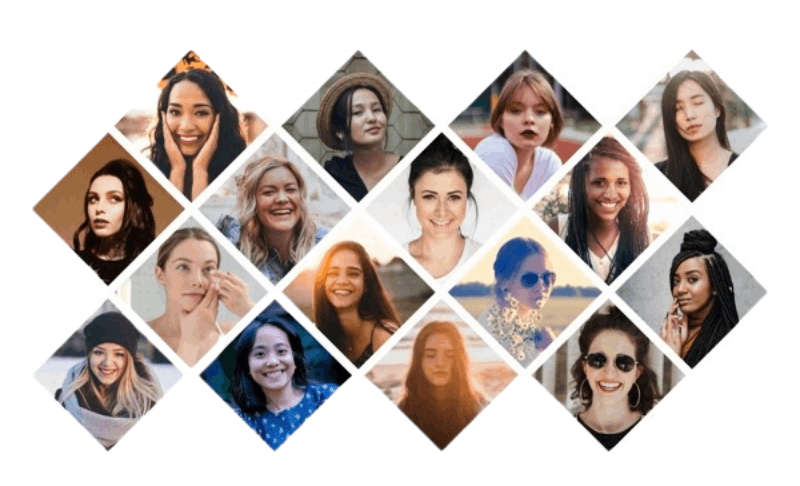 One thing I liked about the collage maker on Picsart is that I am free to layout my photos as I choose. The app has also good recommendations on the frames I can use to fit the arrangement I want for my pictures.
Moreover, I can choose a scrapbook-like design, which I can further customize by using the tools for photo editing. Thus, I can add filters, backgrounds, stickers, and texts to my collage.
Another fun and exciting feature of the collage maker is that there is a meme generator. Here, I can customize popular memes by replacing the images or texts which I can share with my friends for a quick laugh.
Drawing Tool
The Picsart Draw feature allows users to use and customize brushes, layers, and other drawing tools. With this, I can freely doddle on my photos and collages. Moreover, I can create a transparent clothes effect.
I am not only allowed to use the Picsart Draw feature on photos and collages. In fact, I can start with a blank canvas to create illustrations and artworks literally from scratch.
Conclusion
Picsart is a well-liked program for altering visual content. It provides a wide variety of photo-editing capabilities, and I use them to make eye-catching posters, drawings, and collages. I can also use Picsart to edit short videos for use on other social networking sites.
The app provides a ton of options for different features because it encourages the users to add their creativity and personal flair to their photos or videos.