Do you want to gain new editing skills to create interesting photos? Try turning your images into drawings with apps that are designed specifically for that.
Trying out every app on the market can take a lot of time, and if you don't have help, it can be hard to find the one you like best. Because of this, we made a list of the best apps that can turn photos into drawings. Let's look at them.
Clip2Comic & Caricature Maker
Prisma
Painnt – Art & Cartoon Filters
Toonme
Photomania
Waterlogue
Brushstroke
Enlight Photofox
Photolab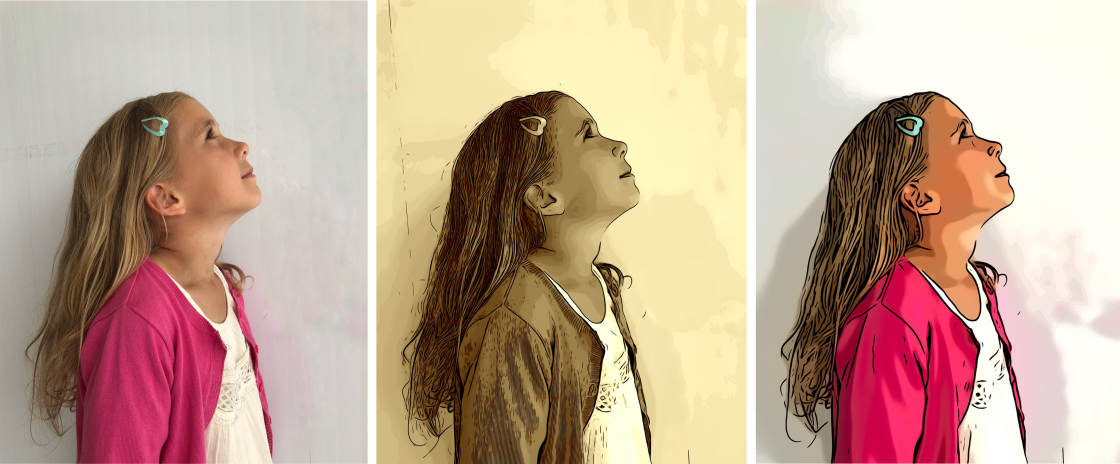 Clip2Comic & Caricature Maker
With this app, you can turn your pictures into drawings, caricatures, cartoons, comic books, and more. It lets you change your photos in a lot of different ways.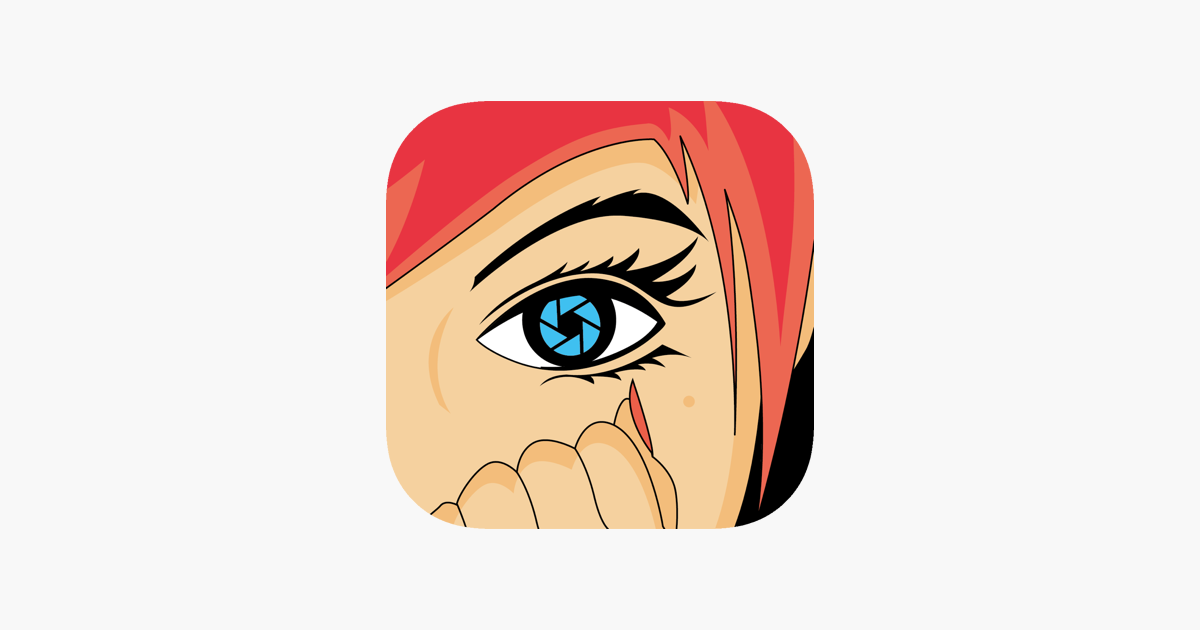 You can use the Apple Pencil for finer precision, as well. It allows the use of high-resolution, high-quality pictures and retains their quality after transformation.
Videos can also be modified into cartoons with just the tap of a finger. You can create animations with the built-in live preview camera feature.
For details, you can adjust outlines, add colorful filters, and customize brightness, while retouching and deformation can help you create amazing cartoons.
How to Download
To download the app, open the Apple Store, type Clip 2 Comic in the search box, and install it.
While free to use, premium memberships can be acquired for $1.99 a month or $13.49 a year.
If you enjoy it, you can choose to get a lifetime premium membership for $40.99. The app is available only on the Apple App Store for iPhone and iPad.
Prisma
Prisma lets you transform your photos into various painting styles. If you are curious to see how your photos would look if some great artist painted them, this is the app for you.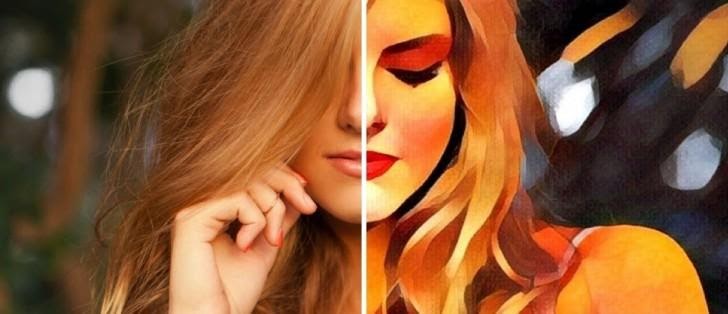 It uses artificial intelligence to transform photos into art using filters and numerous other features.
The enhancement mode has tools like filter, sharpness, exposure, contrast, and much more for a better end result. There are art styles such as Picasso and Dali.
Remember that if you are a free user, the exclusive filters are available just for the first day. This is also a sharing community, so you can see what others post, like, and share.
How to Download
This is a free app with in-app purchases. If you want to upgrade to HD processing and have access to all of the available art styles, you have to upgrade to Prisma Premium.
You can get premium memberships for $ 7.99 a month or $29.99 a year.
Prisma is available on both Google Play Store and the Apple App Store.
Painnt – Art & Cartoon Filters
With more than 2,000 filters, 90 of them being sketch types, you can turn your photos into masterpieces in a matter of seconds.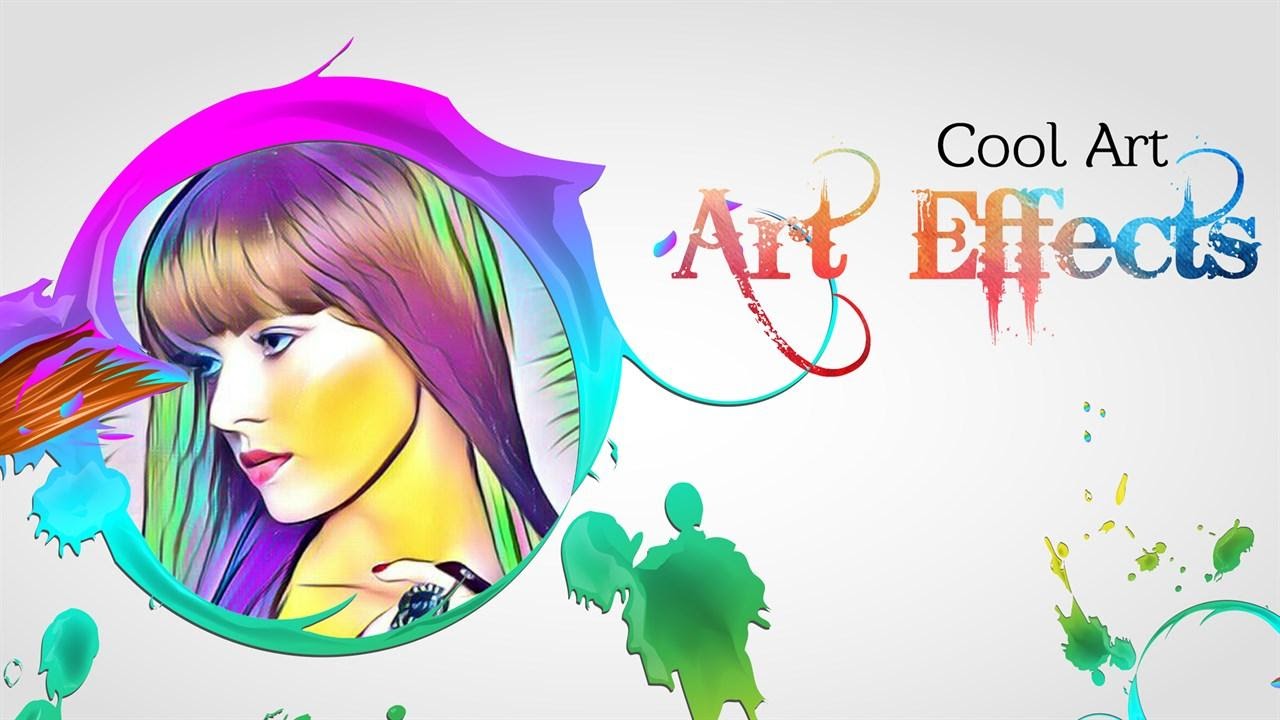 To use this app, choose an image from your gallery, pick a style, and enjoy the result!
If you upgrade to a premium subscription, you will have access to all of the available applications in the library.
Removing the watermark, HD processing, and the ability to create custom-made filters are also premium features.
How to Download
Premium memberships are available for a weekly fee of $0.99, a monthly fee of $1.99, or an annual fee of $9.99.
Both the Google Play Store and the Apple App Store have free versions of this game available for download.
The coolest point is the user-friendly interface that makes this editing tool suitable for experienced users and those who have never turned a photo into a drawing.
Watercolor Effect
Newbies who want to create unique artwork  can certainly benefit from the Watercolor Effect app. There are more than 30 pre-set filters, which makes turning photos into drawings much easier.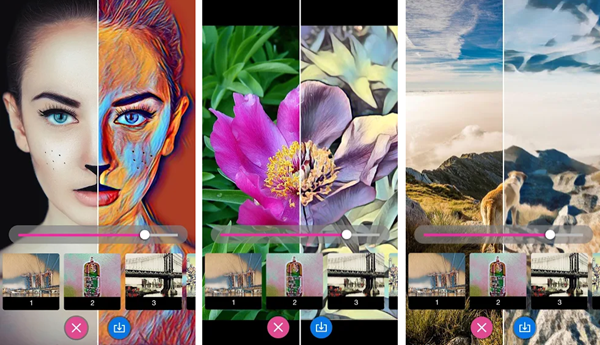 Although there aren't as many editing tools as with Prisma, this app allows you to adjust the quantity and quality of effects, such as brightness, contrast, etc.
In terms of its uniqueness, Watercolor Effect offers an intuitive painting tool. It allows users to express their creative freedom and create digital art with a few cursor touches. 
The app also impressed us with a variety of included painting styles, including cubism and impressionism.
How to Download
Watercolor Effect is a utility that can be used on several platforms and can be downloaded from the Google Play Store as well as the Apple App Store.
It asks for about 4 MB of free storage space, which isn't a lot for what you get.
Keep in mind that there is a 3-day trial after which you need to pay $3.99 a week or $29.99 annually to continue using the app.
Toonme
The main advantage of the Toonme app is that it uses realistic effects to create more appealing artwork.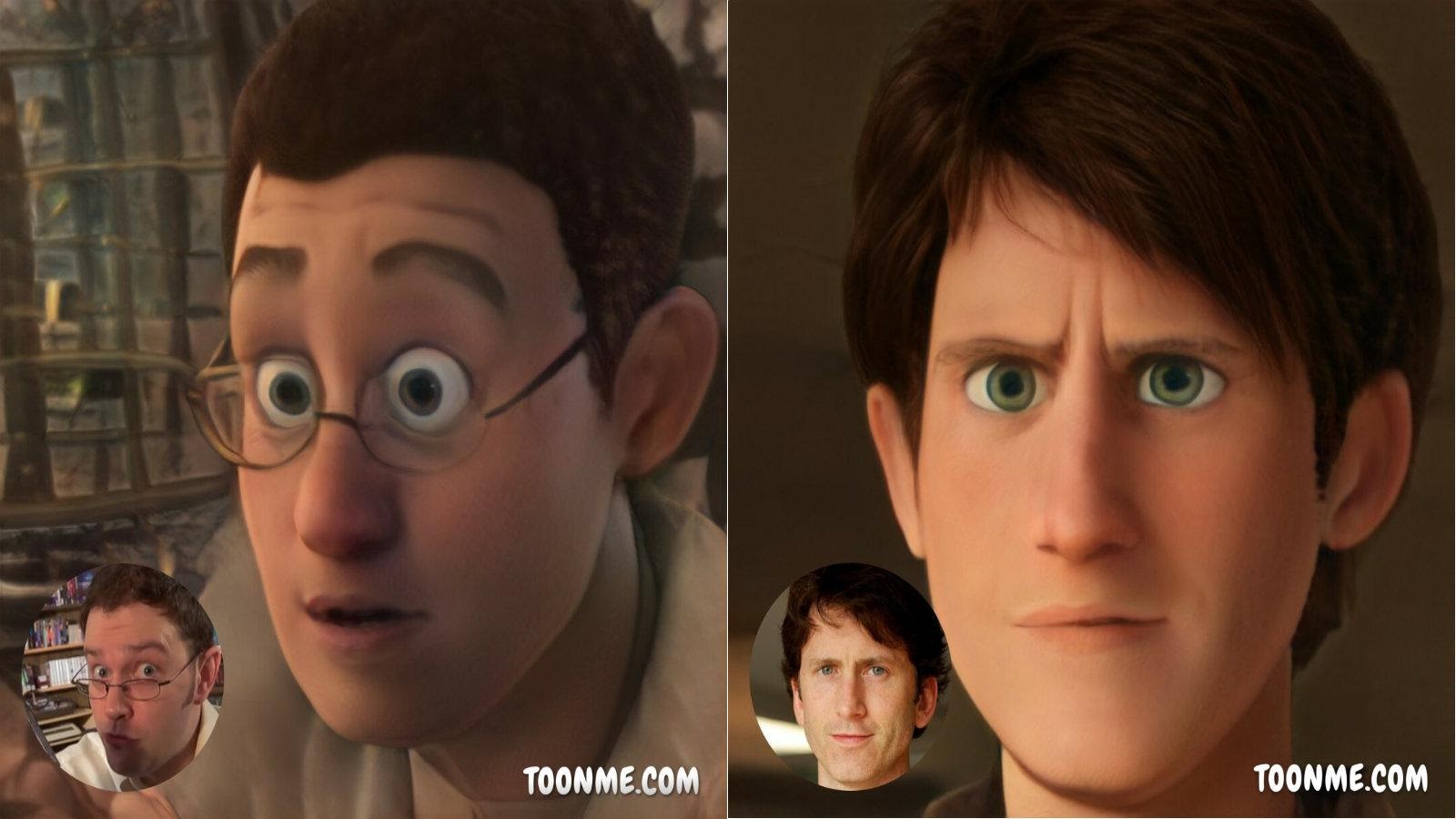 It is excellent for turning drawings into cartoons and caricatures with artificial intelligence and different hand-drawing features.
One of the coolest points is the wide array of layouts that it supports, such as Instagram stories, portrait and landscape photos, and the common profile picture format.
Furthermore, by hashtagging Toonme, you can share the drawings with other members of the community.
How to Download
Users of the Apple App Store and the Google Play Store can get this app, which is quite similar to the Watercolor Effect app.
The installation process is simple; simply download the app from your designated app store.
In terms of availability, most of the features are completely free with an option to subscribe for $4.99 per month and get access to pro editing elements.
PhotoMania
If you are on the search for an all-inclusive app that offers thousands of different filters, PhotoMania is a fantastic choice.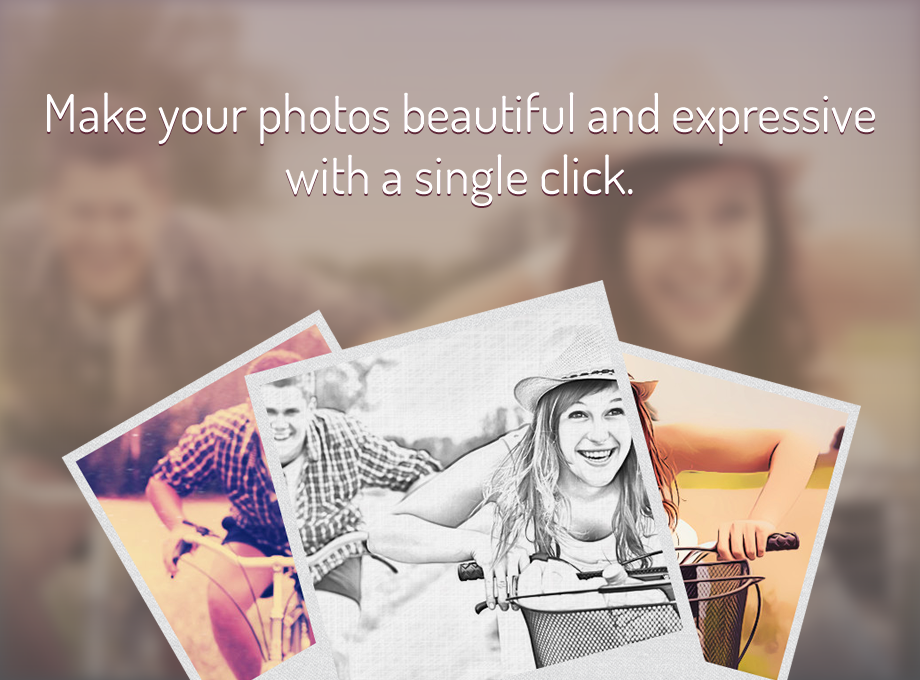 It is highlighted by 400 preset filters, of which more than 50 are set to help you create pencil artwork. To gain access to all of the features, you need to pay for the weekly, monthly, or annual plan.
The most affordable option is to subscribe for $23.99 a year. The other two plans are set at $1.99 per week and $4.99 per month.
The interface is user-friendly, as the whole editing process comes down to scrolling through numerous options and choosing the preset filter that you find most attractive.
How to Download
Unlike some of its competitors, this app can't be used without an internet connection.
The developers have ensured that there is a version optimized for both iOS and Android devices, which can be located in the respective app stores.
Waterlogue
We found that a lot of editing apps lack the ability to create artwork that is highlighted by impressive watercolors.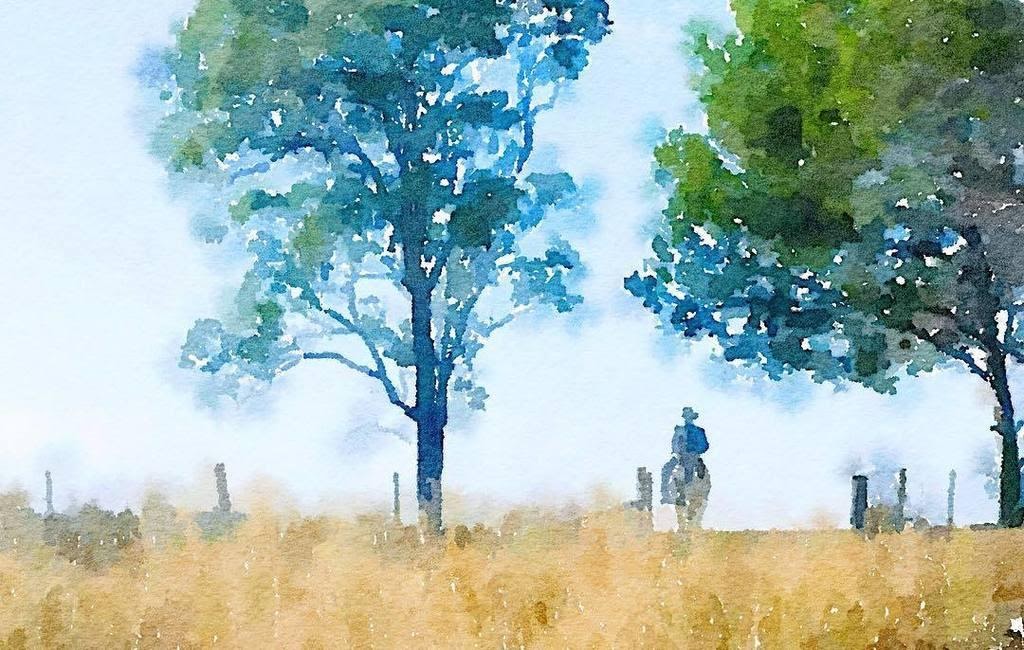 However, this is a major element of the Waterlogue app.
In addition to its user-friendliness, it also produces paintings that may be adjusted for hue, saturation, and other parameters.
There are over 15 pre-set styles and innovative features, such as control border, lightness, and detail. Waterlogue is 100% free and allows premium fine-tuning features.
How to Download
A major con is that this tool isn't available for Android users.
On the other hand, the iOS app is simple to download and install through the Apple App Store, asking for just over 45 MB of free memory space.
Brushstroke
This program. is the perfect example of how AI works great with drawing and editing apps.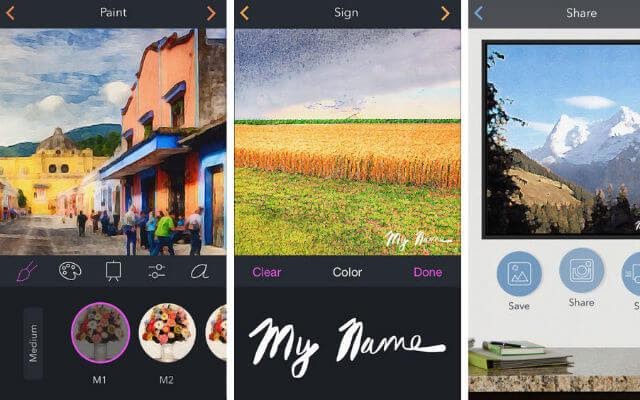 Apart from creating basic sketches or outlines, it helps you turn the photo into a drawing and then paint it using some of the available tools.
After weeks of testing this tool, we found that it supports a wide array of paint styles, mostly inspired by painters such as Dali, Picasso, and Van Gogh.
The best element is the pencil outline that is on top of any painting. It will trick other users into thinking that you hand drew that artwork.
How to Download
Furthermore, Brushstroke allows you to choose the canvas and have the painting delivered to your address.
Similar to Waterlogue, its main downside is that there isn't an Android app. The Apple App Store asks for 65 MB of free memory space and runs on all iOS 13.2+ devices.
While the basic version comes at no charge, the Video Paintings and Illustrators Pack both come at $11.99.
Enlight Photofox
Whether you are looking to add photographic and painter effects or turn your profile photo into a piece of artwork, Enlight Photofox is a fantastic tool.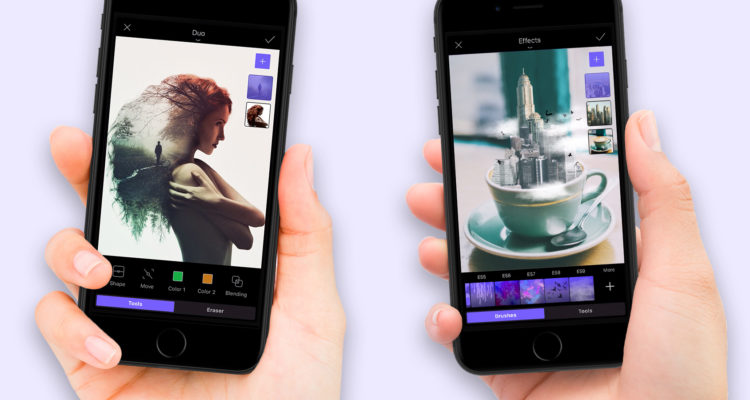 Apart from regular tools, such as adding filters, image correction, and image masking, it also offers 16 preset sketch options.
Apart from the beginner-friendly tools, this app also allows enhanced customization of portrait and landscape photos by tweaking the available effects.
Not only that, but the ability to collide visuals and text into spectacular graphics.
How to Download
We're pleased to announce that you can download Enlight Photofox from the App Store or the Google Play Store.
It requires 222 MB of space and asks that your device runs on iOS 13.0 or above.
There are a couple of in-app purchases starting at $6.99 and going all the way up to $35.99.
Photolab
We are ending our list with a tool that offers more than 800 editing elements and innovative effects, such as jigsaw puzzles and digital rain.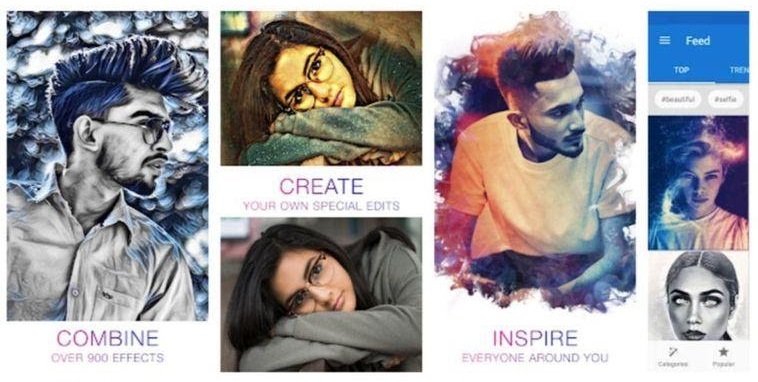 Testing this app, we found that it supports an array of different formats, including portrait, landscape photos, Instagram stories, and a bunch of others.
The coolest point is that you can share created artwork from the app to different social media platforms (Facebook, Instagram, Twitter).
Not only that, but you can also export watercolor/hand-drawn images to e-card templates.
How to Download
There is a beginner-friendly app from the Apple App Store and Google Play Store.
With a free-to-download basic version available on Apple Store and Google Play Store, there is also a Pro Package that comes at $4.99 per month or $24.99 for the whole year.
Summary
With these apps, you can advance your skills in photo editing by leaps and bounds.
Feel free to try them all and boast to your friends about your talent in image editing. Keep experimenting, and have fun!