Have you ever wanted to become a writer but do not have the means or the avenue to publish your work? Thankfully the Webnovel App takes all of these worries away and makes being a writer more accessible.
The Webnovel App is a mobile app where I can write and publish content such as comics and novels and even earn money. Apart from writing my own stories, I also get to enjoy a lot of other digital content from other writers all over the world. You might even get to finally start your writing career with the help of the app.
Learn more about the app, how to use it, how to download it, how you can earn money, and more with the article below.
A Library of Exclusive Novels and Comics
Find the Best Community of Readers
Pros and Cons of Using the Webnovel App
Start Writing on Webnovel and Earn Money
Learn the Different Contracts to Earn Money in Webnovel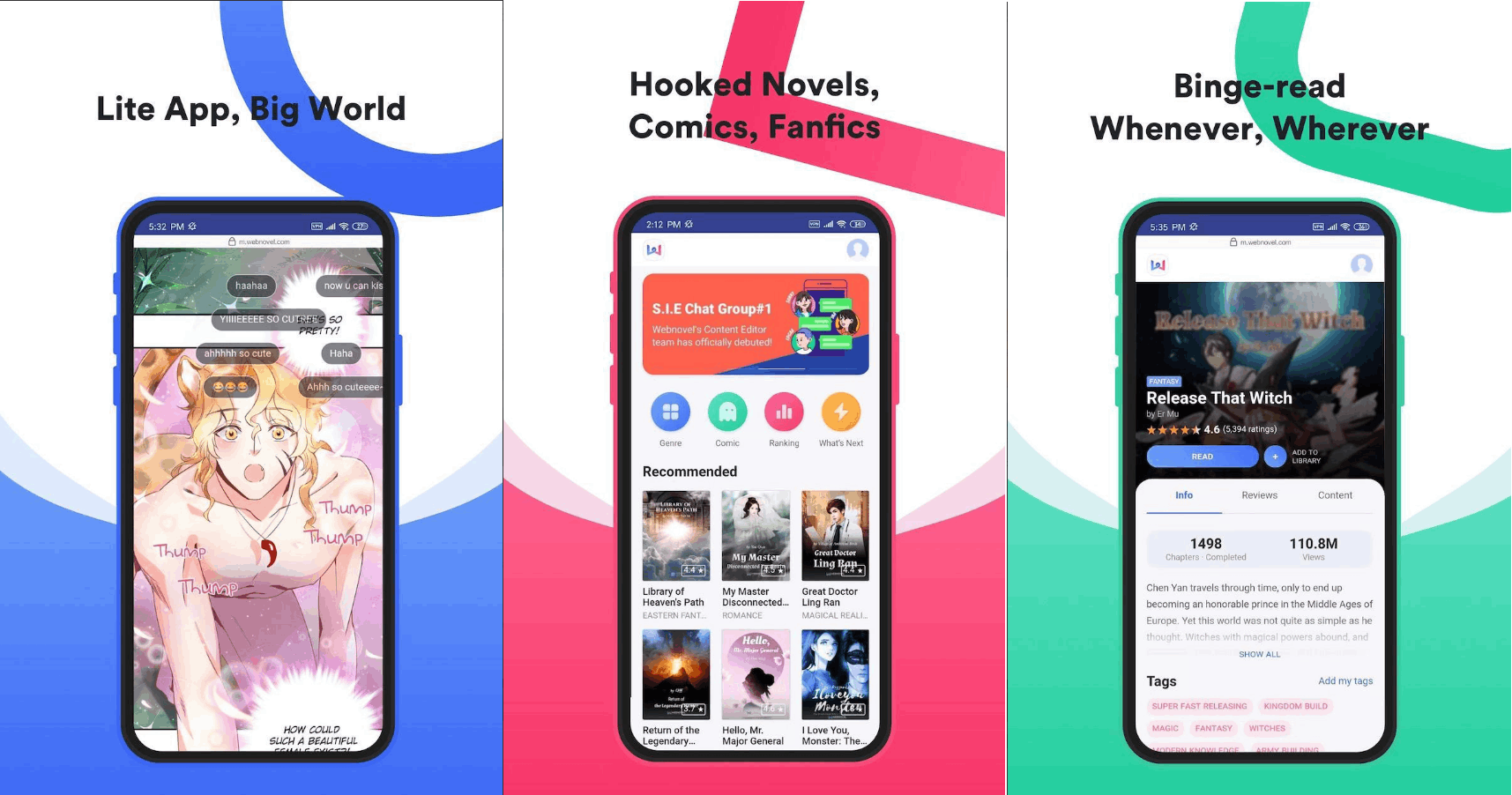 A Library of Exclusive Novels and Comics
Webnovel is a great app to use especially for bookworms and comic book enthusiasts like me. The Webnovel app features a library full of exclusive novels and comics.
Many of the texts are very popular amongst the millions of users of the app. These include Nanomance Reborn, The Supreme Magus, Young Master Damien's Pet, and many others.
There are even foreign novels like Library of Heaven and Full Marks Hidden Marriage which are translated into different languages so everyone can enjoy them.
Experience each story as it comes to life while you read each scene and chapter. Jump from one genre to another or even try out some comic books. Whatever genre of novels or comics that you like, the Webnovel app has everything you need.
Daily Updates to Meet Your Reading Needs
One of the main reasons why I'm always on the Webnovel app is the daily updates. All the stories are updated regularly. There are even daily updates so I can to discover new stories and comics to read every day.
The app has some of the best information and stories you'll ever find, and it's read by millions of people every day. The updates are a terrific technique to draw me deeper into the plot and make me feel like I'm watching a show.
The anticipation as each chapter unfolds makes reading much more exciting on the Webnovel app.
Find the Best Community of Readers
Reading my favorite novels and comics alone can be a very isolating experience. I sometimes want  to discuss the twists and turns of the novels that I've read with someone.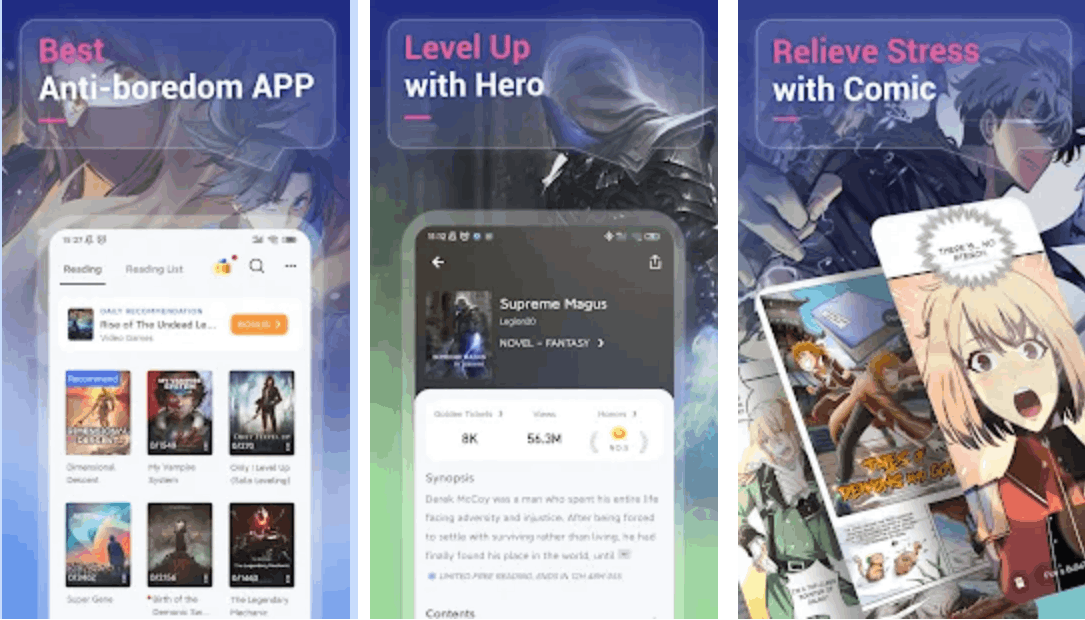 Fortunately, the Webnovel app has one of the best and most active communities of readers in the world. As such, I can discuss and even share my fan theories with them on the app.
I also receive reading recommendations from other readers and discover even more exciting and interesting novels to read. It is very inspiring and exciting to see how these passionate readers can build a community within the app.
I don't normally see a lot of fun-loving readers in such a community but Webnovel is one-of-a-kind.
Downloading the Webnovel App
It's very easy to join the community of avid fans and readers within the Webnovel app by simply downloading the app. It is now available for download at the Google Play Store and App Store for all mobile devices.
Just look for "Webnovel" in your app store, and then touch "Install" to get it. Open the app after it has finished installing completely.
Sign in using your preferred credentials and create your profile. You may now use your account and start reading novels and comics or join the community to discuss your favorite stories.
Pros and Cons of Using the Webnovel App
Using the Webnovel app has its advantages. One of which is that I can earn money by applying to become a contracted writer. I can also use the platform to promote and push traffic to my blogs and social media pages.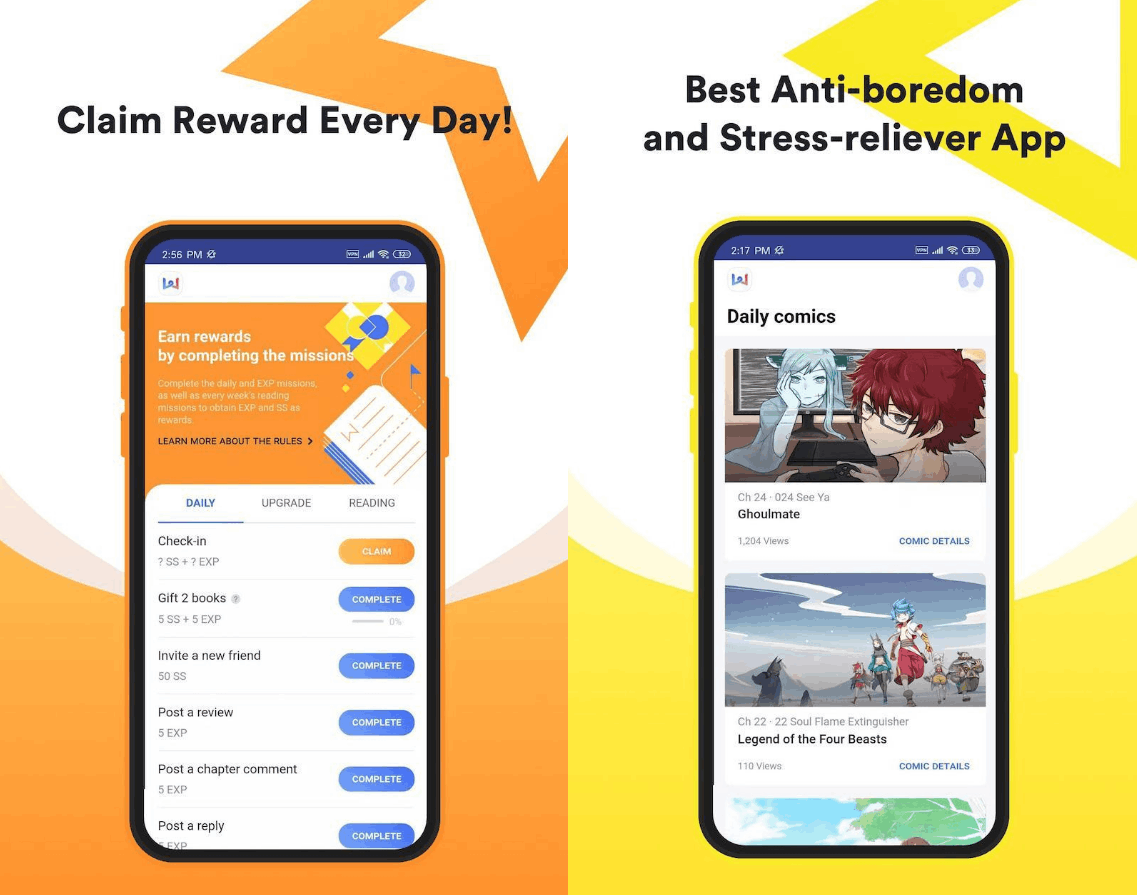 The platform is a great way to jumpstart my career as a writer because the work can be added to my portfolio. The app provides a great avenue for people to comment on my writing style to help me improve my skills as a writer.
With all these advantages, there are also some downsides to the app. The chance of getting a contract is very low and, if you're already an experienced writer, the app might not be the best place to source your main income.
This is why I often tell people that the Webnovel app is often used for new writers.
How to Use the Webnovel App
If you're interested in writing stories and earning money while doing so, here's how you can start using the Webnovel app. Launch the app and tap the Write option found at the bottom of the screen.
Just hit the Start button, and then the Next one. Title your story or novel, select the language you'd want to use, and select the genre you'd like your work to go under.
Tap Write Now to start writing your novel. Once you're done with writing your novel, you can either save it as a draft or publish it once you're done editing and proofreading your novel.
Start Writing on Webnovel and Earn Money
The best part about using the Webnovel app, especially if you are fond of writing stories and novels, is that you can also earn. All you need to do is to write your novel and make sure that you have an interesting plot.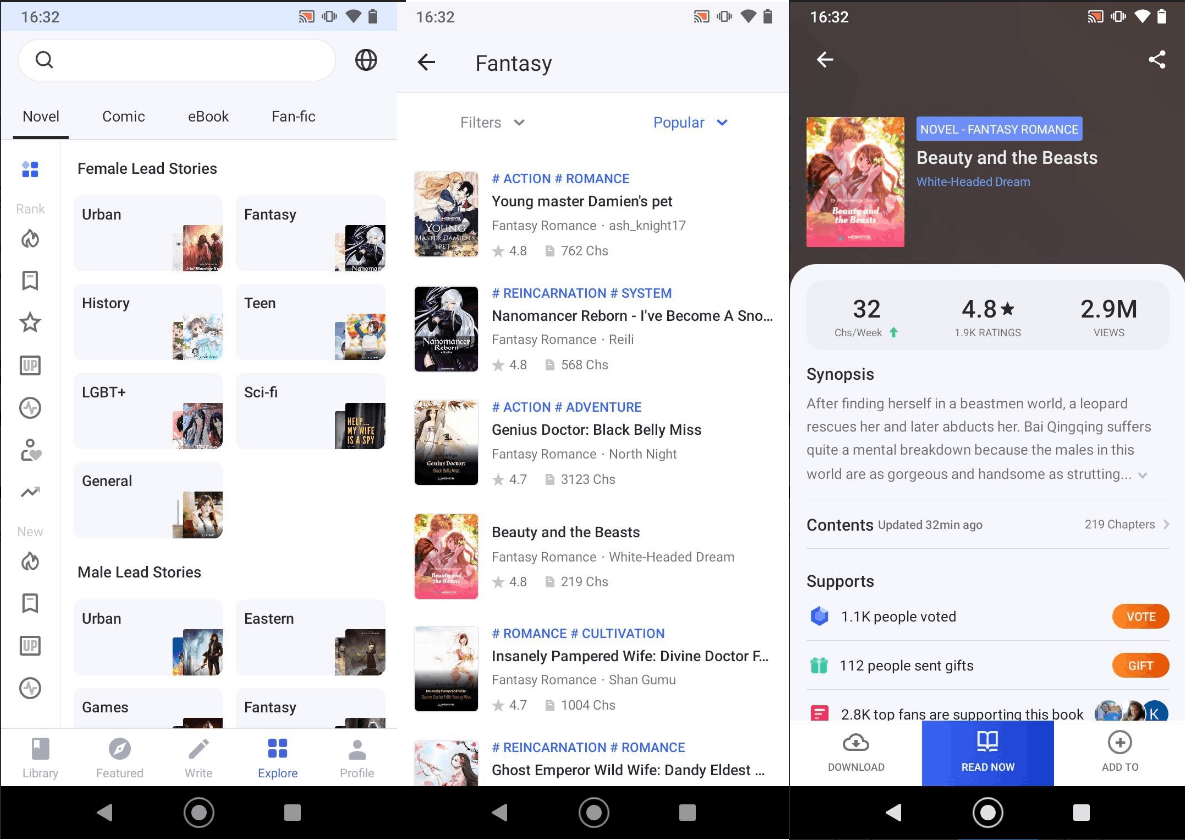 If you get to the top 100 writers of the platform, you'll receive an invitation and you'll sign a contract with Webnovel.
You can then start to earn a fixed income if you're able to write and publish a minimum set of chapters or stories depending on what you've agreed upon. Each contract is different for every writer so it is up to you to discuss the details with Webnovel.
This is also the reason why you need to enhance your writing skills. Better storytelling will help you land a regular writing gig on the app.
How to Get a Writing Contract
Getting a writing contract with Webnovel is very easy. All I needed to do was go to the contact page and log in using my preferred credentials and then fill up the application form.
Certain requirements need to be fulfilled first before I can get a contract. I must have published a story or novel on the Webnovel app that has reached 50,000 words.
I also need to have a stable release rate which means I follow a certain schedule with my published work. Lastly, I must have a high number of views for my content.
Learn the Different Contracts to Earn Money in Webnovel
If you want to use the Webnovel app as a way of earning money, you can do so by getting a writing contract with the app. From my experience, there are two types of contracts that the app offers to aspiring writers.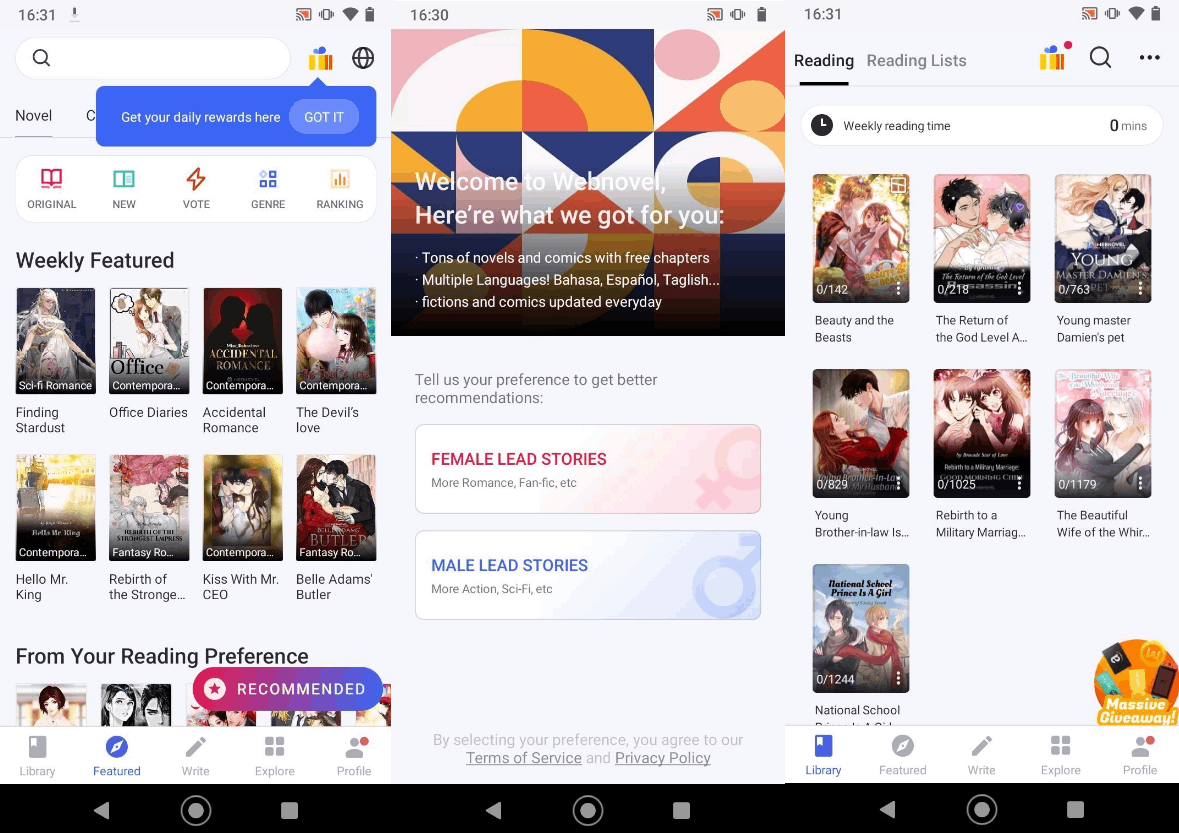 These are royalty contracts and fixed-rate contracts. Royalty contracts are a great way to earn money in the long run. I get to enjoy full ownership of the content that I make while earning the money I've earned from subscriptions on the app. I also own the rights to my work.
Royalty sharing offers a healthy long-term relationship. For those who want to negotiate higher pay, I recommend you take the fixed-rate contract.
In this contract, you will need to transfer the ownership and copyright to Webnovel. There are a lot of negotiations to be made if you go this route.
Learn More about the Guarantee System
The Webnovel app is guaranteed to be a very good source of side income for those who want to become a writer. It is a great platform to explore your creative side.
Once you become a contracted writer, you are also eligible for the Guarantee System which provides bonus income if you meet their requirements. For the following four months, the author will receive a guaranteed minimum of $200 a month if the revenue is less than that amount.
You'll get the bonus amount if the author writes and publishes at least 1,500 words every day for a full month, with no breaks longer than two days. This is just one of many things I like about the app. This Guarantee System helps make sure that writers will always want to keep writing.
Conclusion
Webnovel is a great app to find some of the best novels and stories that are worth reading. It is also an app that can even jumpstart your career as a budding writer. With its flexible contracts, you can start earning money during your free time.
Enjoy discussing stories and discovering new ones together with your friends and the rest of the community with the Webnovel app.