Roblox: Learn How to Get Free Robux
Robux is the currency that is used in the Roblox world to buy your way in and around the game. And to have enough Robux to get along in the game, you will have to buy it with real money.
Everything you want to buy for your character in the game and anything you might add to the environment will cost you some Robux.
Robux can be purchased in the Roblox game and might not be that cheap to obtain. In this post, we look at ways to get some Robux that you do not need to pay real money.
About Roblox
How to Play
Why You Want Robux
How to Download the Game
Something to Consider
Premium Plans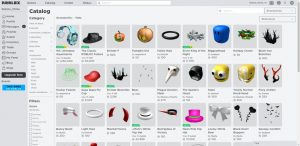 About Roblox
This game is fantastic: there are no limits on player age, and there are countless areas to discover. Roblox boasts unique gameplay that is both entertaining and participatory. Roblox was created by David Baszucki and Erik Cassel in 2004 and is available for no cost to users.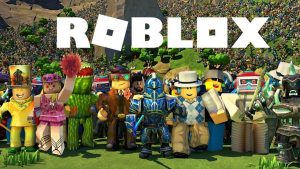 It does have a premium subscription which will be discussed later on in this article, but the free version is just as fun.
Players of this game have grown since 2004, with a major popularity increase in 2020. Its revenue and downloads have spiked, reaching over 100 million downloads on the Google Play Store, and just as many active users monthly.
It is not only an online game platform, it is also a game development system that allows players to create games and release them. It isn't hard to imagine how much creativity has happened with millions of active users flexing their ideas.
Game Objective
Other than the game itself, it has millions of player-developed games made available for anyone to play. It might interest you to know that the game is coded completely in the programming language, Lua.
Roblox's purpose is to create interaction between other players and make friends in the gaming world. This can easily be done by wandering around the online world and talking with others in the chat feature.
Your character can have personalized goals that you design for them in-game. More information about the game's settings will become available to you as you play.
How to Play
It could take some time to master the game's controls and figure out how to add new content. One can excel as a player in Roblox in a number of different ways.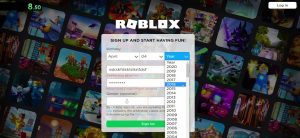 You can quickly learn some beginner tricks and ways to get started from the game's Wikihow.
If you're new to Roblox and could use some pointers, you've come to the right place!
Age Range Intended
This game is intended for any age from 7 to adults, but certain restrictions are built into the game for certain ages.
When you register for the game, you must provide your date of birth, and this will automatically restrict the player from non-age-appropriate content.
For instance, if you register and it is found that you are younger than 13, it will provide language restrictions. And many other inappropriate things that are said to the child will be censored to protect the child.
Why You Want Robux
To survive in the Roblox game, you need to buy clothing, food, and many other things in order to advance. And for that, you need Robux to keep your character happy and to feed and clothe your avatar in the game.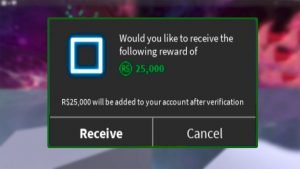 In fact, all in-app purchases are done using the only form of money allowed in the game – Robux.
Real cash or subscription is used, but both are used to get Robux, so it is that important.
How to Use Robux
The following is a step-by-step guide on how to use Robux to purchase items that can be used in your game. First, you need to log into your account by using your username.
Second, go to the Robux page or the membership page. Third, select the item you want to buy, any item at all. Then, use the redeem Roblox card as the method to pay and select continue.
Thereafter, enter your PIN and redeem it. As soon as your credit balance updates, you can submit the order. That is, it! Easy steps. For complete instructions on how to use Robux, you can go to the following website and start learning.
How to Download
You'll need to sign up for a Roblox account on the main site and then log in to download and install the game. To make a user account, just follow the on-screen prompts. Next, get the app from the app store.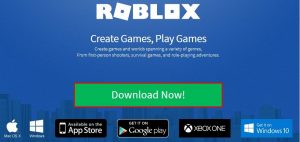 Head over to your devices' respective app store to download Roblox onto your mobile phone.
You can get the Roblox mobile app from the Google Play Store if you have an Android smartphone, or the Apple App Store if you have an iOS device.
After your search, follow the principles of installation by accepting the app's requirements. That includes access to device storage space, access to audio, etc. After a successful download, the game can then be launched and explored.
How to Get Free Robux
One of the many methods to earn free Robux in the Roblox game is to invite friends to join. It is possible to receive Robux in-game as a reward for recruiting a new player.
Then you can also earn a very small amount of Robux for every purchase that is made in the game by that player. So, you can invite all your real-life friends to sign up for Roblox and earn Robux through them in the game.
You can also watch a YouTube video to generate Robux for free and even earn daily legally.
Something to Consider
While the invitation of friends to join the game is an easy way to get free Robux, just how many friends can you sign in? Robux is very important and is needed through every aspect of the game.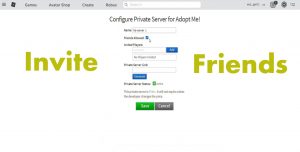 Robux earned from friends might not be enough. What might come to mind is to send invites to more and more friends with the hope that some of them have not played the game yet, and would accept your invite.
But, let us be reasonable here, some of, if not most of your friends might have already been playing the game, so sending them invites would not be profitable. The game, Roblox, has already built a name for itself and is really popular.
Watch Out for Scams
Despite numerous people's best efforts, the only real means by which to acquire Robux without spending real money are those detailed below. The vast majority of other articles disagree. If you typed "How to get free Robux" into Google, you would receive a number of results.
And all the means other than the ones listed are just a way of making money from the popularity of the game. In other words: Scam! You see kinds of stuff like "Downloading a couple of other apps and doing a couple of things, connecting to a bunch of servers, some type of conversions," etc.
Even some tell you to wait for 3-7 days after doing all they want. And guess what, at the end of the day… Nothing! You receive no Robux. A piece of advice: rather than wasting your time trying all these numerous other false means of getting Robux, following the actual way of obtaining free Robux is still the better bet.
Premium Plans
Premium plans can be scary, but often they do offer good value, you must admit. Roblox Premium plans come in different categories and different values depending on how much real-world money you want to spend.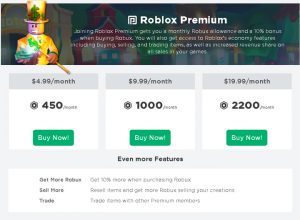 The premium plan starts at $4.99 per month and for this bundle, you get 450 Robux per month.
The next plan goes for $9.99 per month, and you get 1000 Robux monthly when you opt-in.
The last and third-tier plan is a monthly fee of $19.99 and you get a whopping 2200 Robux monthly.
Perks of Premium Plans
It would not be a premium plan if it didn't offer some awesome perks that can't be used on the free version.
One is the ability to sell items and creations, obtaining Robux as you do so (a feature not available to the free version users).
You also get 10% more Robux when you purchase Robux, and you get to trade items with other Premium members.
Summary
There are ways you can earn and generate free Robux on a daily basis that is entirely legal. Be careful when you are searching for ways to get free Robux that you do not get involved in the illegal methods.
Enhance and advance your gameplay and overall experience by getting free Robux, by using the safe ways we recommended above and avoid being scammed!