Supporting over 109 languages, Google Translate is easily the perfect app if you need to quickly translate a text into a foreign language or from one. It's efficient and easy to use especially when you are traveling in another country.
Aside from translating words in the app, I'm able to translate signs, documents, and even my own speech, using the auto microphone.
In this article, I'm going to share with you some of the lesser-known features of Google Translate that you should know about and the great functions of the app.
How Google Translate Works
How to Download Google Translate
How to Translate Words in the Google Translate App
Using the Features of the Google Translate App
Gender-Specific Translations on Google Translate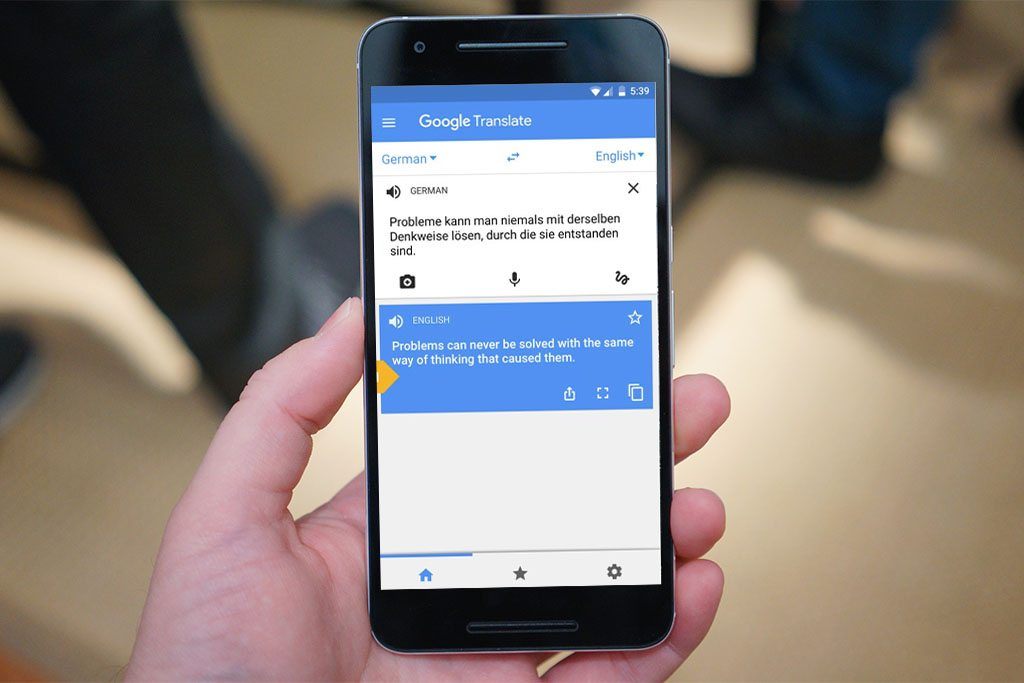 How Google Translate Works
Google Translate isn't just for typing in words to translate, it can identify words on images and web pages and translate it all for you. It can even translate text on moving images. It supports a lot of languages, including Arabic, Bosnian, Cebuano, Dutch, French, Hebrew, Indonesian, Japanese, Malay, Persian, Slovenian, Swedish, and Vietnamese.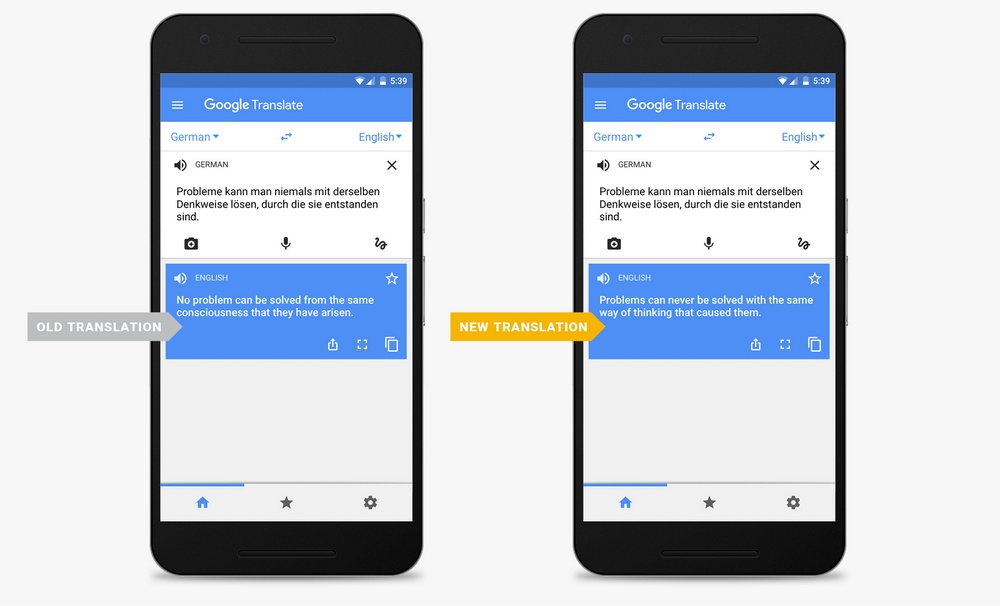 Apart from its Written Words Translation, Google Translate can process an entire webpage with its Website Translation feature. From spoken language to pictures, I can quickly learn the foreign translation of materials I come across especially if I am in another country.
What I like the most about Google Translate is that it can translate a file uploaded in almost any form, like .doc, .pdf, .ppt, .rtf, and .xls. Texts in the Devanagari, Greek, Arabic, and Cyrillic scripts can be transliterated right away from phonetic equivalents written in the Latin alphabet.
As if that awesomeness is not enough, Google Translate can also recognize my handwriting and translate it into another language. For some languages, you can type in the text you want to translate via an on-screen keyboard.
Tap to Translate
One of my favorite features of Google Translate is its Tap to Translate because it makes translation convenient when you are using another app. This new feature allows me to instantly translate text or images inside any app without exiting it or going to Google Translate.
When you are using another app, just highlight the text you want to be translated and tap 'Copy'. Then, tap the Google Translate icon when it appears on the screen. The translation should show up on the app almost instantly.
How to Download Google Translate
Whether you are an iOS or an Android user, the Google Translate app is easy to download to your phone. For Android, go to the Google Play Store and search for 'Google Translate.' Tap "Install" and wait for it to launch.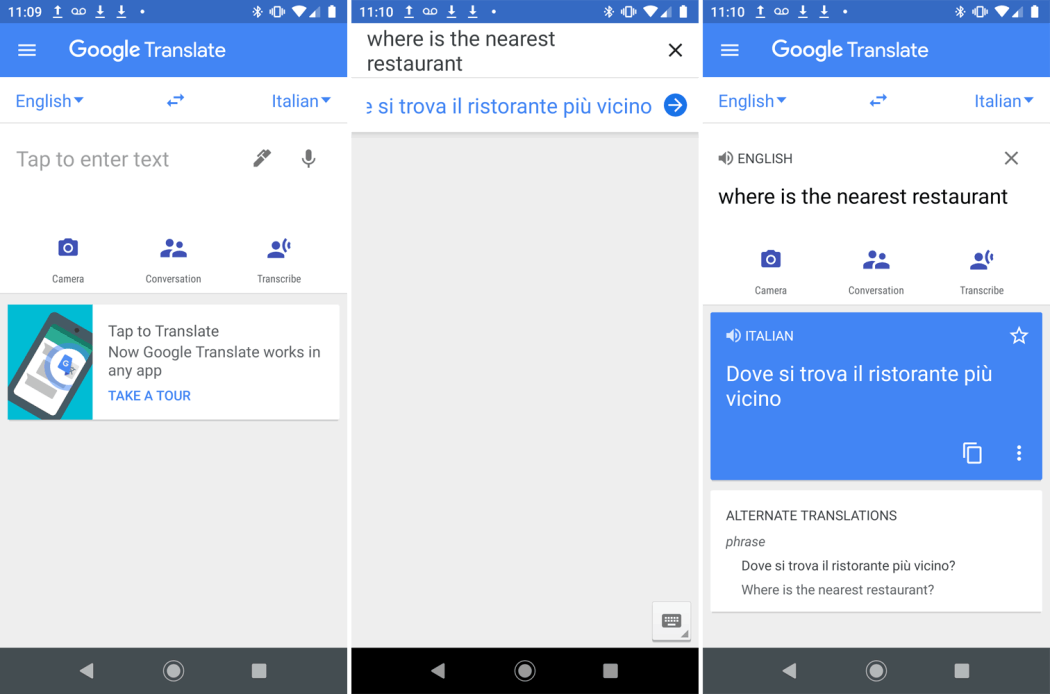 If you want to download the Google Translate app to your iPhone, iPad, or iPod Touch, go to the App Store and look for 'Google Translate.' Tap "Get" once you see the app on the results, and it will appear on your screen soon.
Your permission may be asked for the app's access to your microphone for speech translation, your camera, your SMS, external storage, and credentials for syncing across devices. You can enable 'Tap to Translate' right after you've downloaded the app.
Download Languages Offline
I was able to download languages onto my phone even without an internet connection. Once you've done this, you can translate by simply using your device's camera lens.
To do this, open the Translate app, and then, tap the language. Tap "Download" beside the language you want to download. You will see 'Downloaded' beside every language you were able to save on your device.
How to Translate Words in the Google Translate App
I like how straightforward using the Google Translate app is especially when translating texts. The layout is clean, and the labels are clear.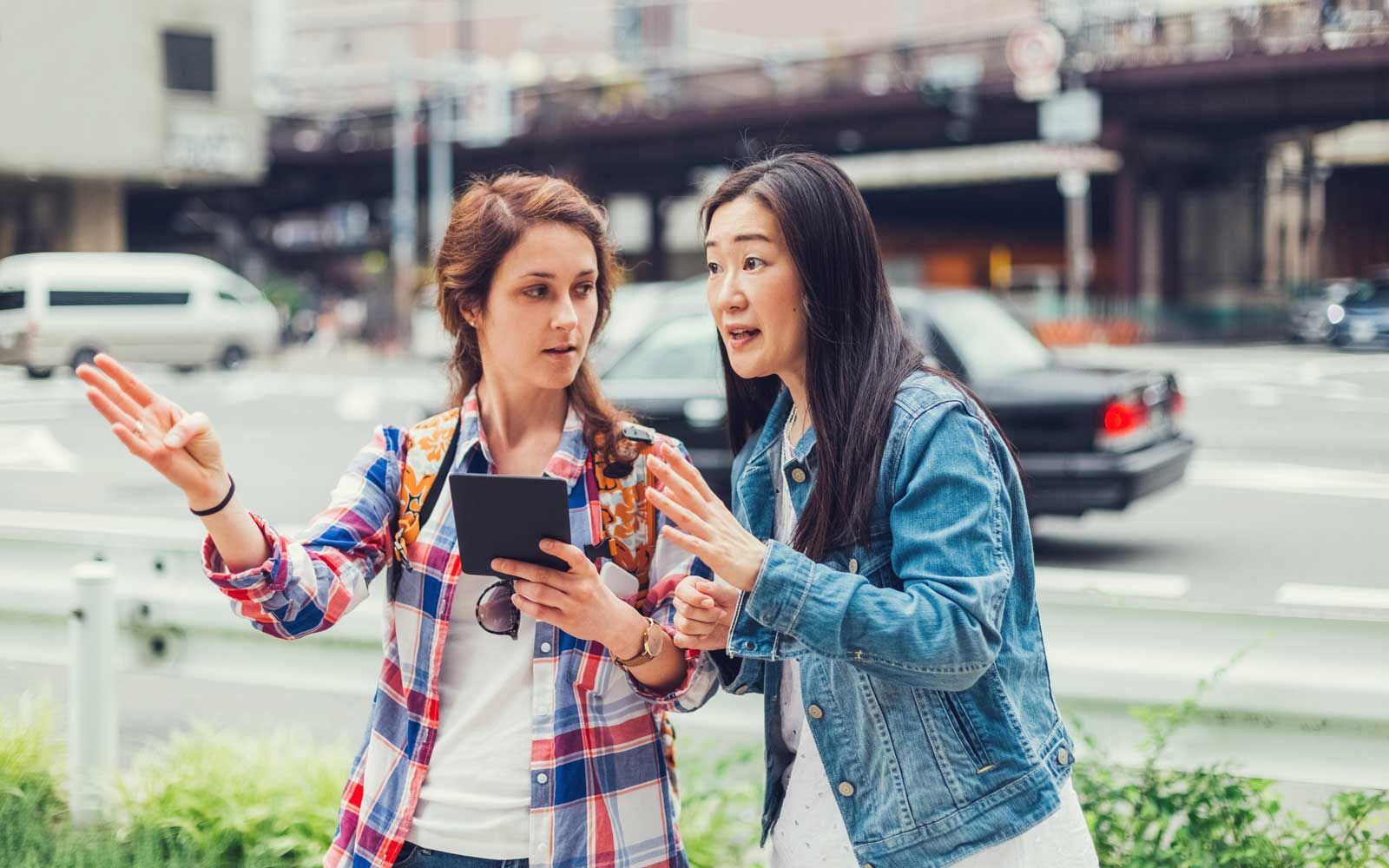 On my Google Translate app, I have the language I am translating from on the left and the language I am translating to on the right. The app tends to show the languages I recently used, but it's also easy to tap on the language I need from the drop-down list. Also, the recently used languages are at the top of the list.
After I choose the language I need, I tap in the box below for the virtual keyboard to show. Then, I type in the word or phrase I need to be translated. The app automatically translates it as I type. When it is a word or phrase that I may have mistyped, the app will suggest other phrases, which I tap if it is what exactly I was looking for.
One thing I find truly helpful is the text-to-speech feature of Google Translate. Access it by clicking on the small speaker icon that appears on the left-hand side for each translation. It will automatically speak the translation aloud once you tap the icon.
Google Translate as a Dictionary
Google Translate app is not just for translation but also for defining words you want to learn more about. To use the app as a dictionary, choose the same language for both boxes. You will find the definition of the word in the translation box.
To make sure that this function works, select 'Detect language' for the first box and 'English' for the second one. Then, type or speak the word you want defined, and Google Translate will do its best to give the best explanation for the word.
Using the Features of the Google Translate App
At the bottom of Google Translate's text box are options I can choose from for the appropriate function I need for translation. There is an option for the camera, which is used for real-time translation or uploading photos, the conversation mode, and the handwriting screen.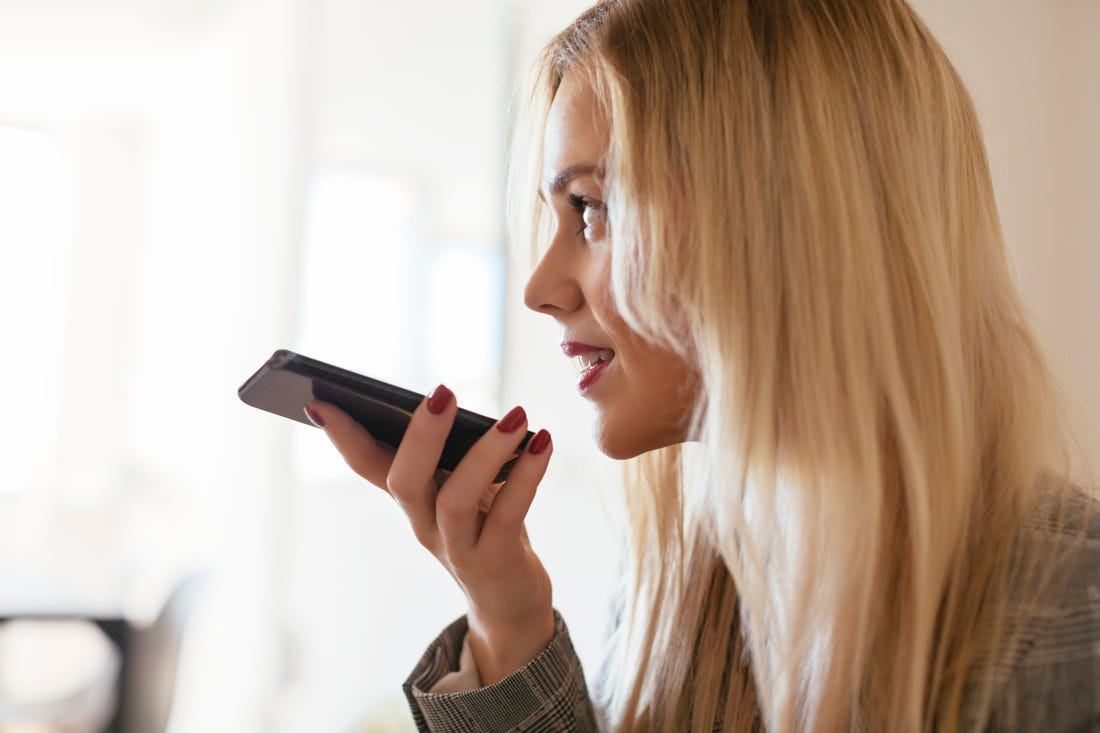 I tap the camera icon if I want to translate a sign, something on a menu I am not familiar with, or a line from a book in a foreign language. Google Translate will detect and translate the text into the language of my choice. Once my chosen text has been translated, I hit the Pause icon at the bottom right to keep the screen still.
The pen icon is for translating any text you've handwritten. It's a delicate process because this function works best if the handwriting is truly clear and legible. While you can use your finger, a stylus could make things easier for you.
When you are in another country asking for directions, you can tap the conversation icon to switch to conversation mode. To show what you are doing to the other person, you can choose the hand icon and face the screen to them. Once they realize what is happening, you can exit the pop-up message and begin the translation process.
Building a Phrasebook
I keep a record of my favorite translations in a phrasebook, one of the best functions of Google Translate. To save a word or sentence, tap the star at the textbox's top right corner. If you want to check your favorites list, go to the menu in the top left and choose Phrasebook from the options list.
Sometimes, I use the search feature of the phrasebook to easily access the word I am looking for. If you're learning a new language, this is a great way to the most basic lines you want to memorize handy.
Gender-Specific Translations on Google Translate
I'm impressed that Google Translate supports gender-neutral words, lines, and phrases. Previously, I only see a single translation for words that could either hint at a feminine or masculine quality.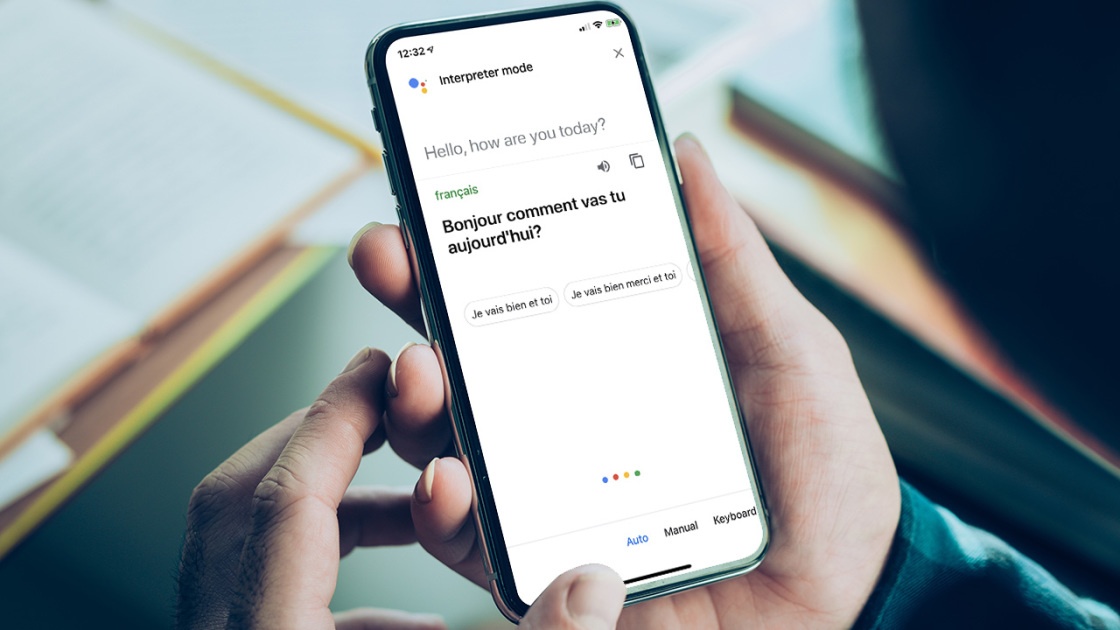 For example, translations for words like "doctor" would be masculine, while "nurse" would be feminine. With the gender-specific translation feature, Google Translate is able to show both feminine and masculine translations for words in certain languages.
You will see a "Translations are gender-specific" message above the two translations. You can access gender-specific translations on Google Translate in a browser, like Firefox or Chrome. Gender-specific translations may vary in length.
You can get a translation for single words, and in some languages, you'll receive translations for short phrases and sentences that mention people in a gender neutral way. In terms of order, gender-specific translations appear in alphabetical order by gender label. For instance, the feminine translation will come before the masculine one.
How Gender-Specific Translations Work
The gender-specific translations can be used for translating single words from English to romance languages like Italian, Portuguese, Spanish, or French.
To date, Turkish to English is the only language pair that generates both translations for sentences. If you type in "o bir doktor" in Turkish, the results will show "she is a doctor" and "he is a doctor."
Conclusion
Having navigated Google Translate's features and functions, I find the app accessible, user-friendly, fast, and fun to use. When you are using the app, just don't forget to take context, grammar, nuances, and culture into consideration because it is important to respect languages that are not your own.
While a human translator can help you learn a new language, what Google Translate offers is a quick, handy, and convenient translator anytime you need one.