Whenever I think of getting a tattoo, I always think of how each design would look on my skin. As we all know, tattoos can be semi-permanent, and there are many ways to remove them, but they can be costly.
If you don't want to waste money getting rid of a tattoo you don't like, it's important to choose a design you love in the first place. However, this can be pretty difficult, knowing that there are limited ways to simulate tattoos on our skin and even more limited designs that you can choose to try and simulate on your skin.
Having an app that can mimic tattoo design on your skin is the greatest approach to pick the appropriate design. This article will cover the following topics:
Inkhunter
Photo Tattoo Simulator
Tattoo Maker
AR Tattoo
Inked Tattoo Studio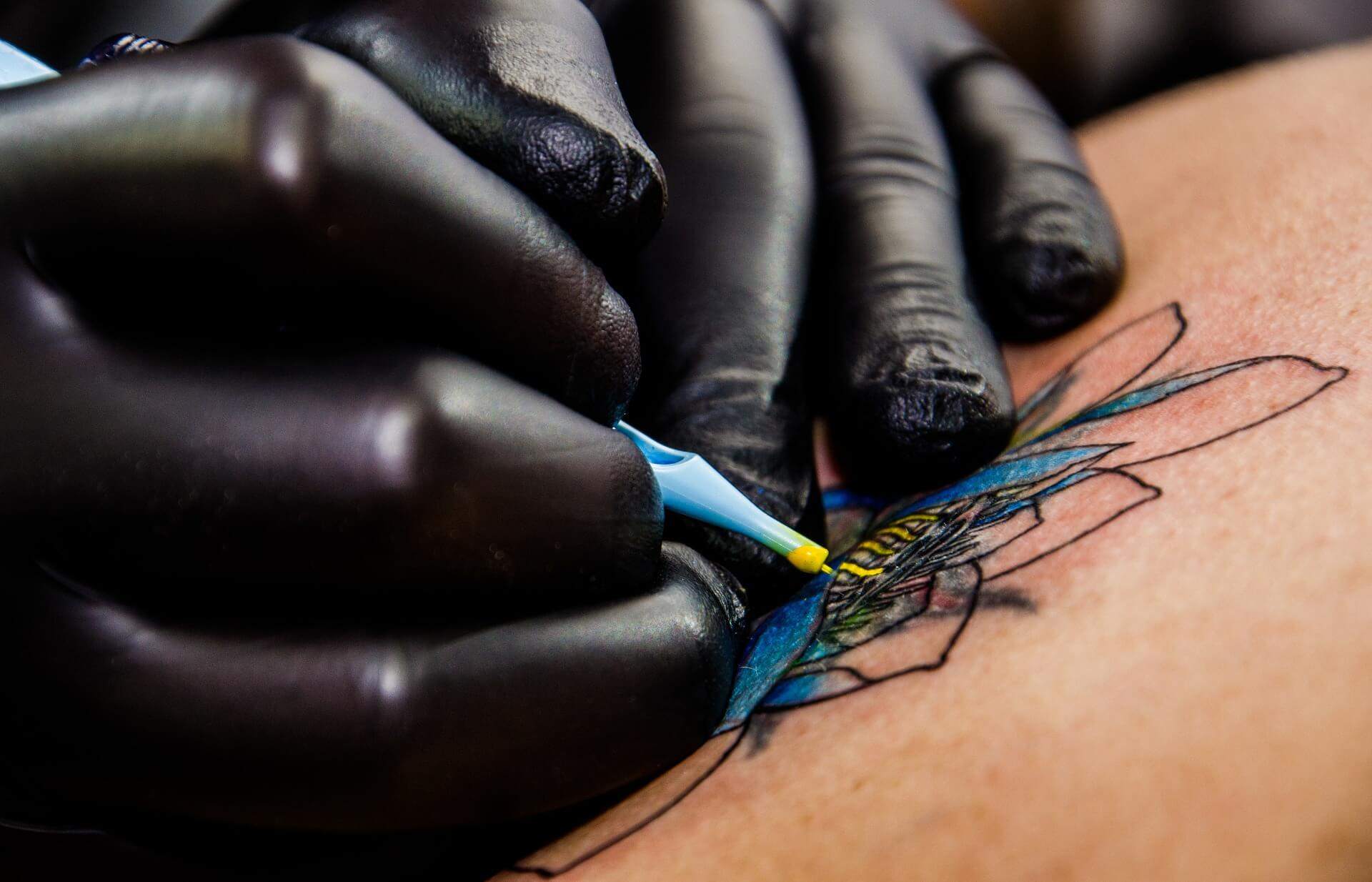 Inkhunter
Inkhunter is probably the most popular and most well-designed tattoo simulator app on this list. The app is designed to help people choose the right tattoo with its easy-to-use interface and easy-to-follow directions in using the app.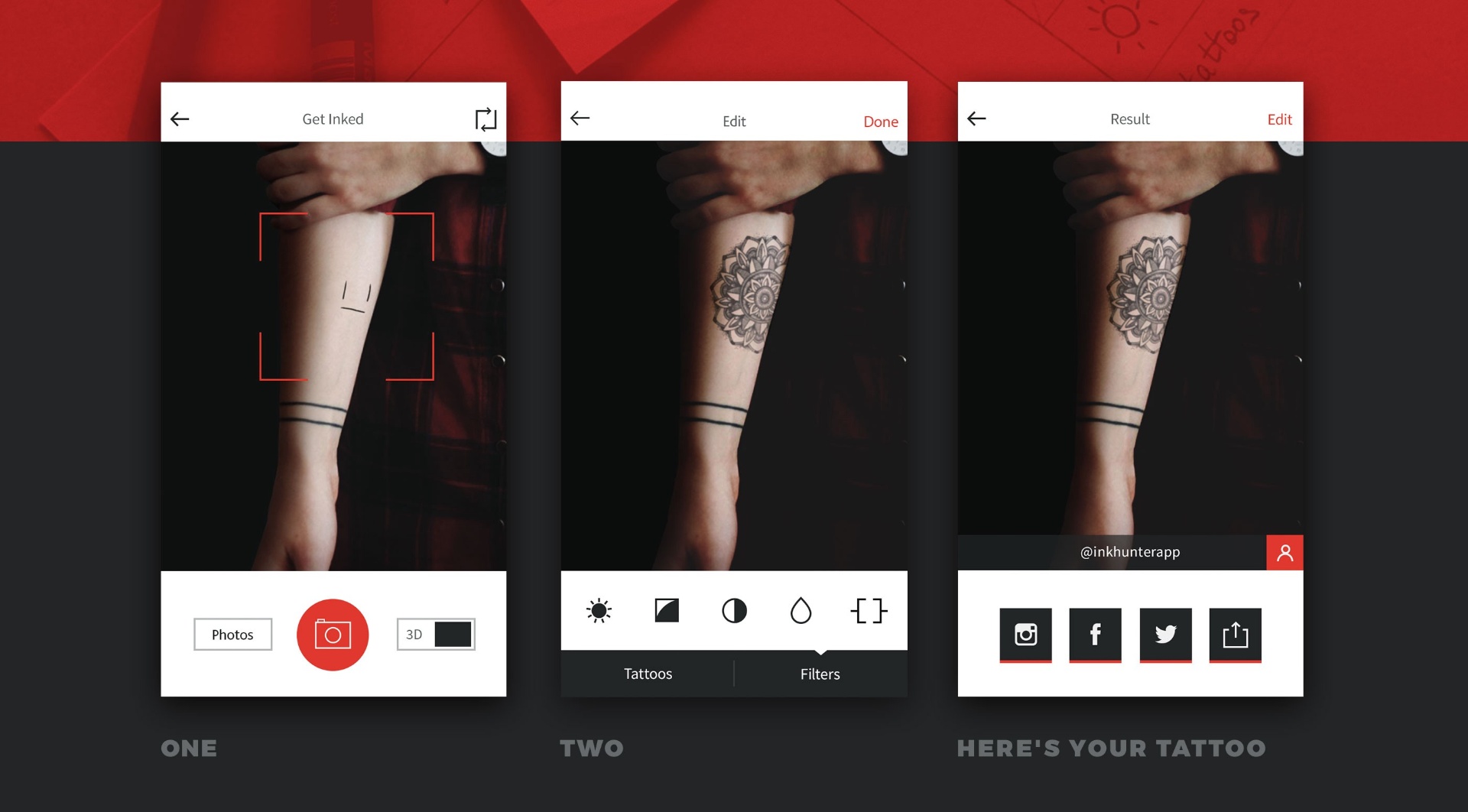 Inkhunter also boasts an advanced camera system that allows us to try out different tattoo designs; it feels like trying out new clothes. What's good about Inkhunter is that it will enable me to upload my designs from my gallery.
It also allows me to view different designs from other tattoo artists. However, this app's best feature is it gives me the ability to look at the design at every angle, thus ensuring that my chosen design will always look good.
Tattoo Simulator is a free program that can be found in both the Google Play Store and the Apple App Store. Find the app you want to download and then hit the Install button to start the process. After the installation is complete, open the app to begin using it.
How to Use
Before launching the app, I researched and chose several tattoo designs and saved them all on my photo gallery. I then launched the app and uploaded the designs without any glitches, thanks to its user-friendly interface.
I point the camera to a specific part of my body where I want the tattoo and wait for the design to appear on the screen. Likewise, I make sure to save my work upon upload so that I can check different designs.
I can preview different tattoo designs from my phone's gallery or choose from a wide variety of designs from the app gallery. One thing that's great about the app is I can edit the design to fit my needs.
Photo Tattoo Simulator
Photo Tattoo Simulator is another excellent tattoo simulator app that lets me design new tattoos and have fun while doing so. I can add, edit, and remove different tattoo designs on the photo that I want to upload to see which tattoo fits perfectly with my body.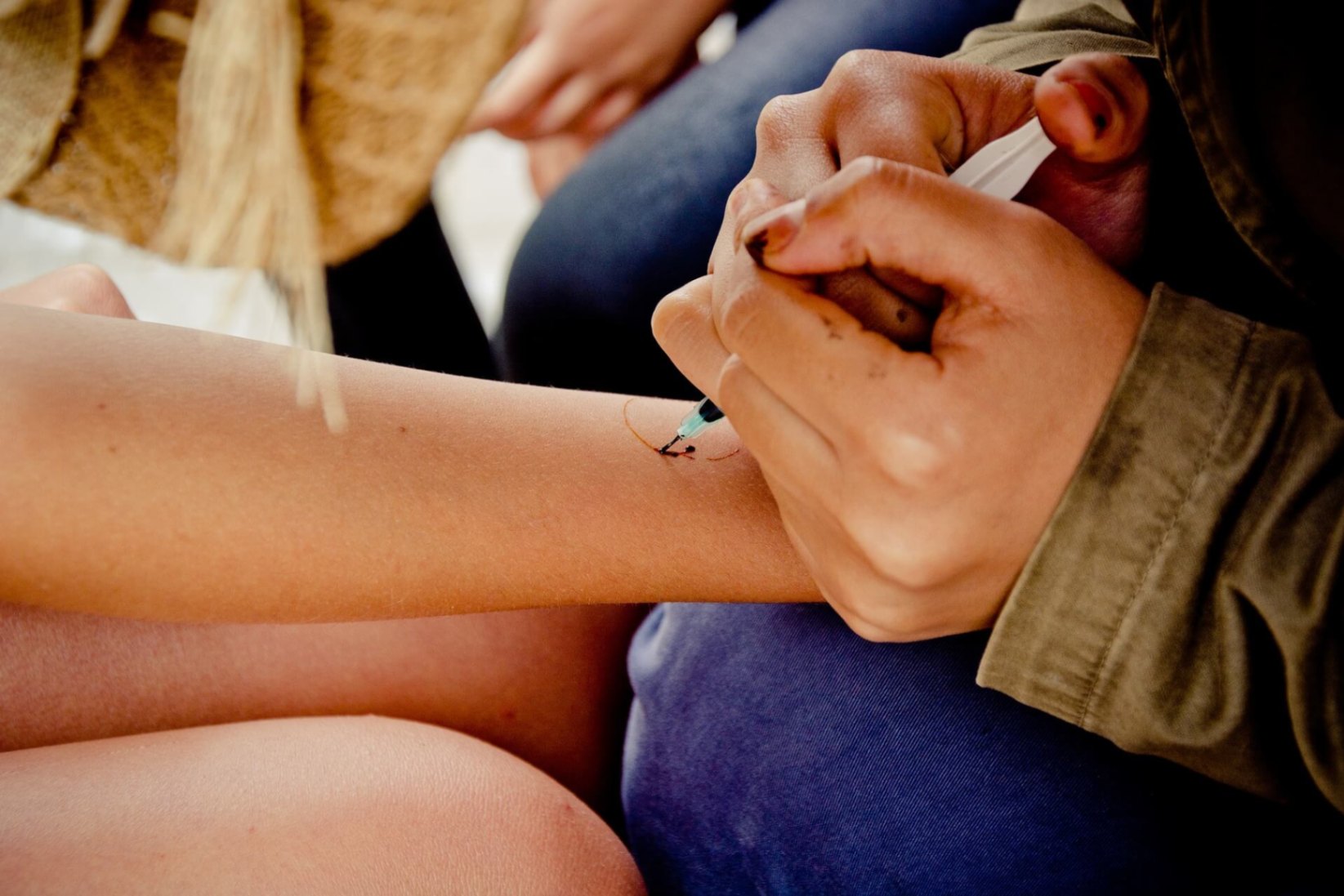 I can even check out the tattoo at a 360-degree angle to ensure that the design looks perfect. The app offers different pre-selected tattoo designs such as animals, symbols, tribal designs. I can even create a design within minutes by customizing the design found within the app.
I  tried writing a sample text on the app as a sample tattoo and found out that I can also use that since the app features different font-style tattoos.
To download the app, search for the term Photo Tattoo Simulator on the Google Play Store for Android devices or the App Store for iOS devices.
How to Use
Photo Tattoo Simulator is very easy to use. If I want to use the in-app design, I select from the options found at the bottom of the screen. Whether I want tribal, animal, symbol, or text tattoo designs, I can check them out within the app.
If you have a specific tattoo in mind, you can upload it to the app by selecting Tattoo from the Gallery menu. Once the tattoo design has fully loaded on the main screen, adjust it to fit the location you want it on.
Tattoo Maker
One of my favorite apps to use when planning on having another tattoo is the Tattoo Maker app. Also one of the most accessible and convenient tattoo simulator apps to use, Tattoo Maker offers many unique and up-to-date tattoo designs to quickly try on my photos.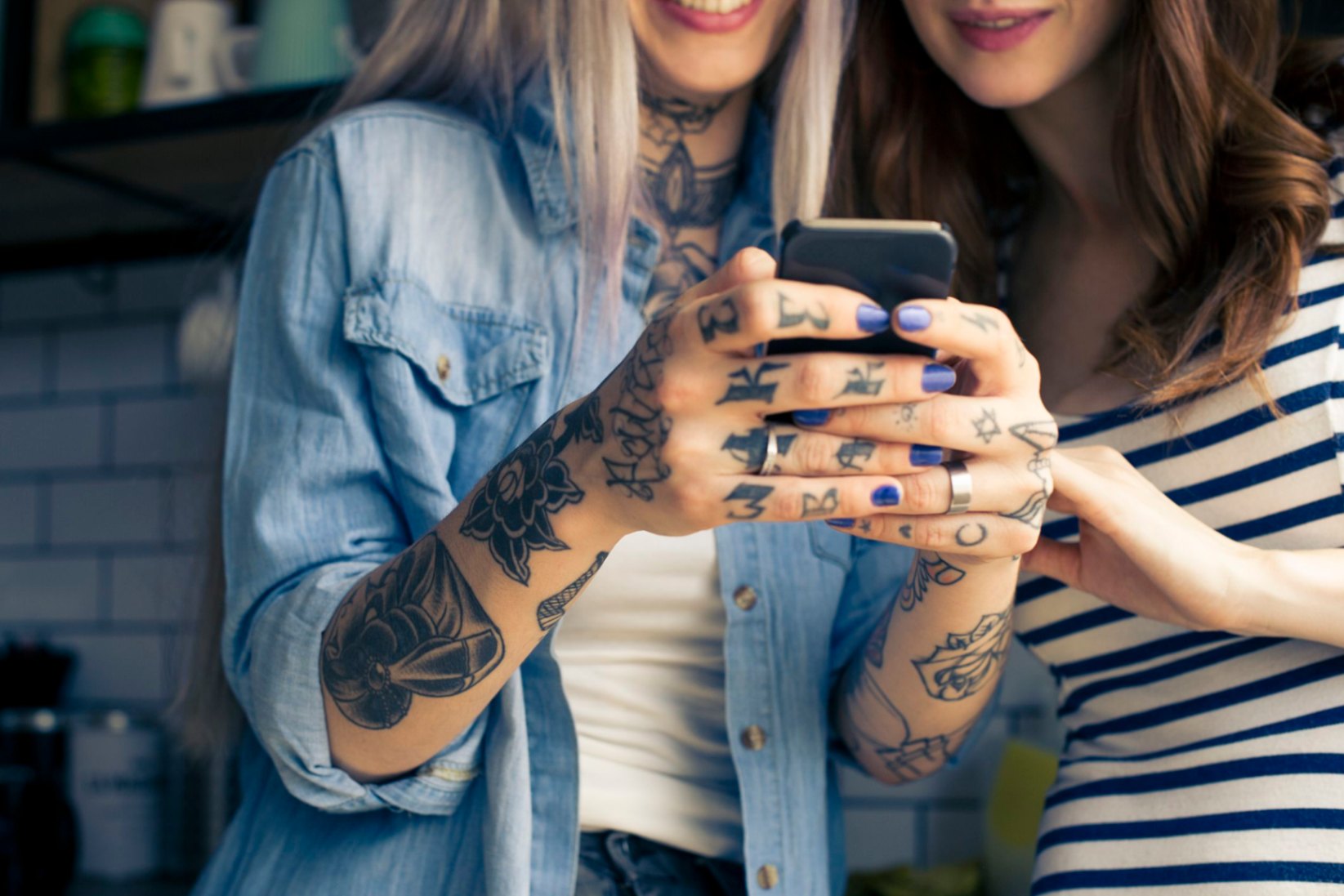 I can even add more designs and styles to the myriad of tattoos found on the app. The Tattoo Maker app also uses a text maker and other editing tools to bring my design to the next level.
The text maker comes with a long list of fonts, and each tattoo then comes with a different meaning. This makes choosing a tattoo design rather tricky for those who are searching for the most suitable art.
You can get Tattoo Maker from the Google Play Store for free if you have an Android device.
How to Use
There are three exclusive categories within the app. First, there is the Mini tattoo design where I get small tattoos that fit in smaller areas in the body. The Thailand Tattoo and Tribal tattoo designs offer a unique take as well.
There are also several other tattoo designs, such as new skulls, black wood, and animals that are available to choose from.
After choosing a design, I can edit them by placing it on top of the photo of a specific part of my body to see how it would look.
AR Tattoo
I often think about how great it would be to add the latest tattoo designs on either my arms or my shoulders, but there are times that I believe that it won't fit my style. Fortunately, I was also introduced to an app called AR Tattoo that can help me try on different tattoos with the use of my phone and see what it would look like in real life.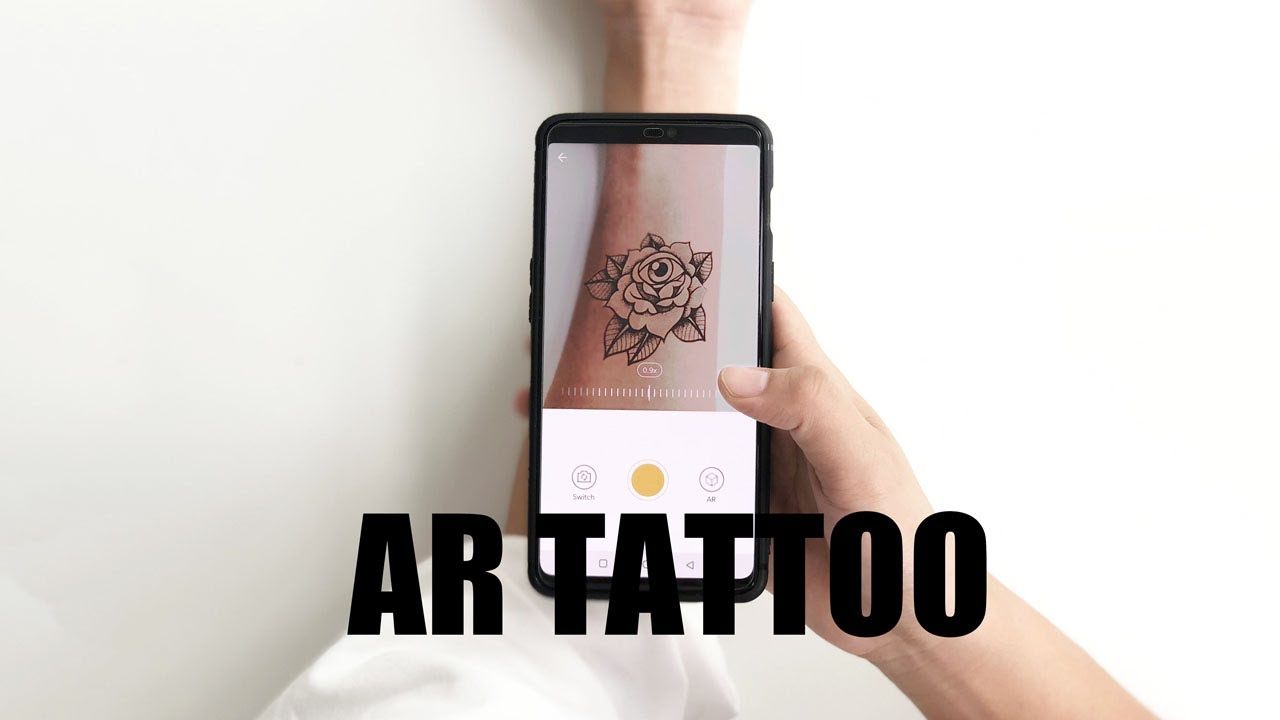 There are tons of original designs, and the app promises to update them regularly so we will never run out of choices to choose from. AR Tattoo offers one of the most realistic tattoos ever, so we will always have the most accurate results. AR Tattoo is available for free at the Google Play Store for Android devices.
How to Use
As soon as the download was completed, I launched the app, took a picture of my favorite tattoo designs, and uploaded them on the app. I point the phone's camera to any part of my body where I would like to have the tattoo and draw a mark on that specific area so the app can recognize it then tap on the design.
Although the design's appearance may be delayed, once it does, it will be a perfect fit for the photo's skin. I can take a photo of the design in action and post it to my social media to see whether my friends like it as much as I do.
It's a simple yet very effective process that helps me decide which design I would like to have. After choosing my perfect design, I can share it with my tattoo artist from my app.
Inked Tattoo Studio
Inked Tattoo Studio is an iOS exclusive app that offers a good collection of tattoo designs that caters to various people. The app features black and white animal designs, symbols, patterns, tribal-themed designs, fonts, calligraphy, oriental designs, and many more.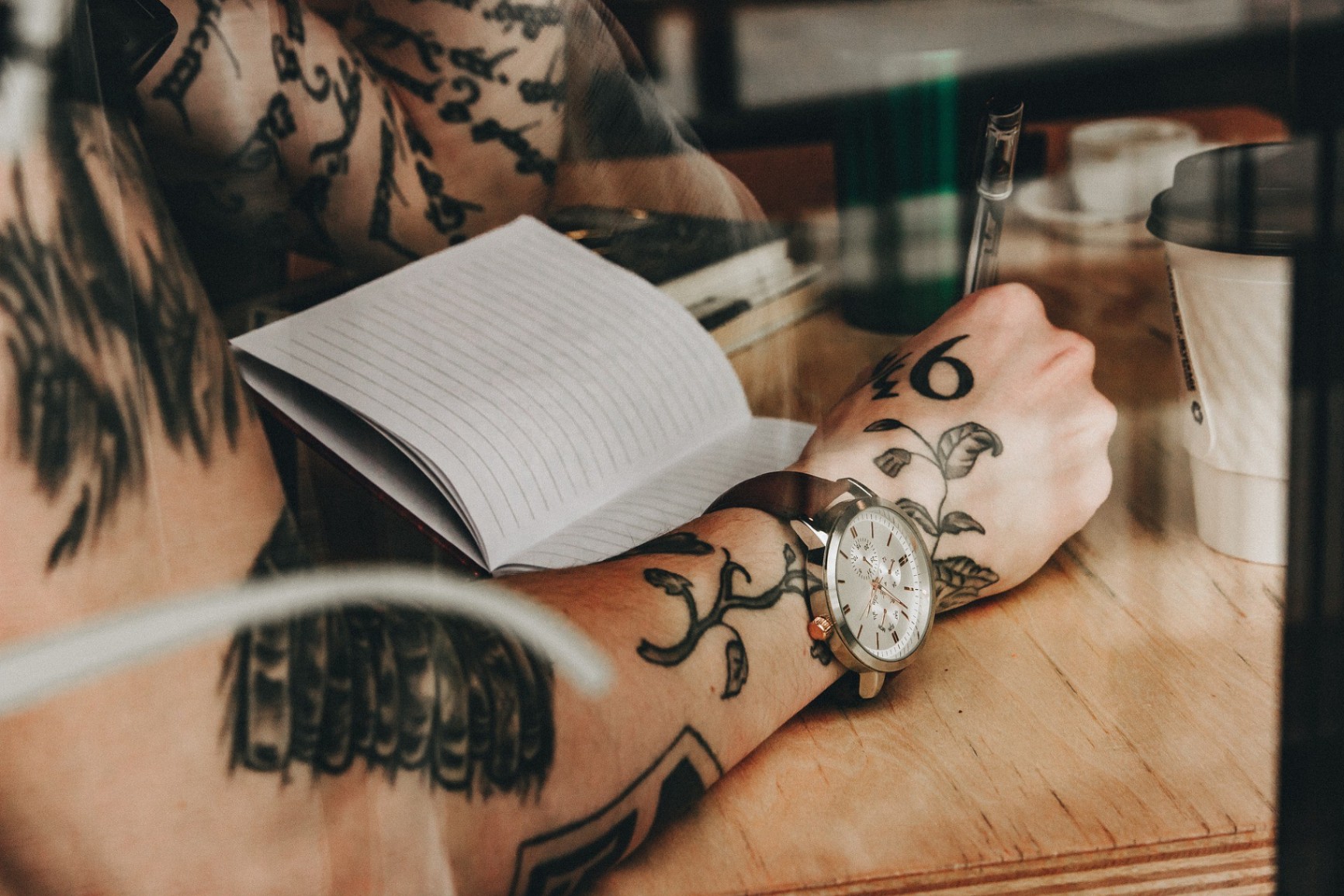 There will always be different types of tattoos for everyone on this app. I can even try it out without getting inked in the first place by simulating it with a photo of my body together with the design.
There is a wide selection of designs to choose from. They were not joking when they named the app Inked Tattoo Studio as the overall experience while using the app felt like I was inside a tattoo studio and working with the best artists over the internet.
How to Use
Inked Tattoo Studio is one of the easiest and simplest applications to use. I can upload a picture of where I want the tattoo on my body, add the design, and then I can immediately see how it would look on my skin.
I can even customize the size and the position of the tattoo design depending on the angle. I've tried using different photos like my arms and legs to see where my tattoo will fit the best.
Conclusion
For those who are not yet ready to get a tattoo and want to make sure that every tattoo is worth it, use the apps that simulate real tattoos mentioned above to accurately depict how it would look.
All of these apps have been proven to provide accurate results and even help stimulate my creativity by allowing me to design my tattoo.