League of Legends is one of the most popular online games, having one of the most significant competitive scenes in gaming history. Since its release in 2009, it has consistently been among the topmost supported and played games on the e-sports scene.
Ever since its conception, it has paved the way for competitive e-Sports. It has been one of the first games to introduce a 'League' system of gamers playing against each other in ranked matches to rise in global leaderboards on such a vast scale.
League of Legends is a battle arena-style game with many unique and fun characters. Each character is vibrant and can even be customized with the use of skins.
In this article, we look at the following:
What Are Skins, And Why Do You Want Them?
So How Do You Get Skins?
What To Expect In Rewards?
Get A Skin Gift From Other Players
Don't Have Gaming Friends?
Attend Gaming Events
How To Use The Skins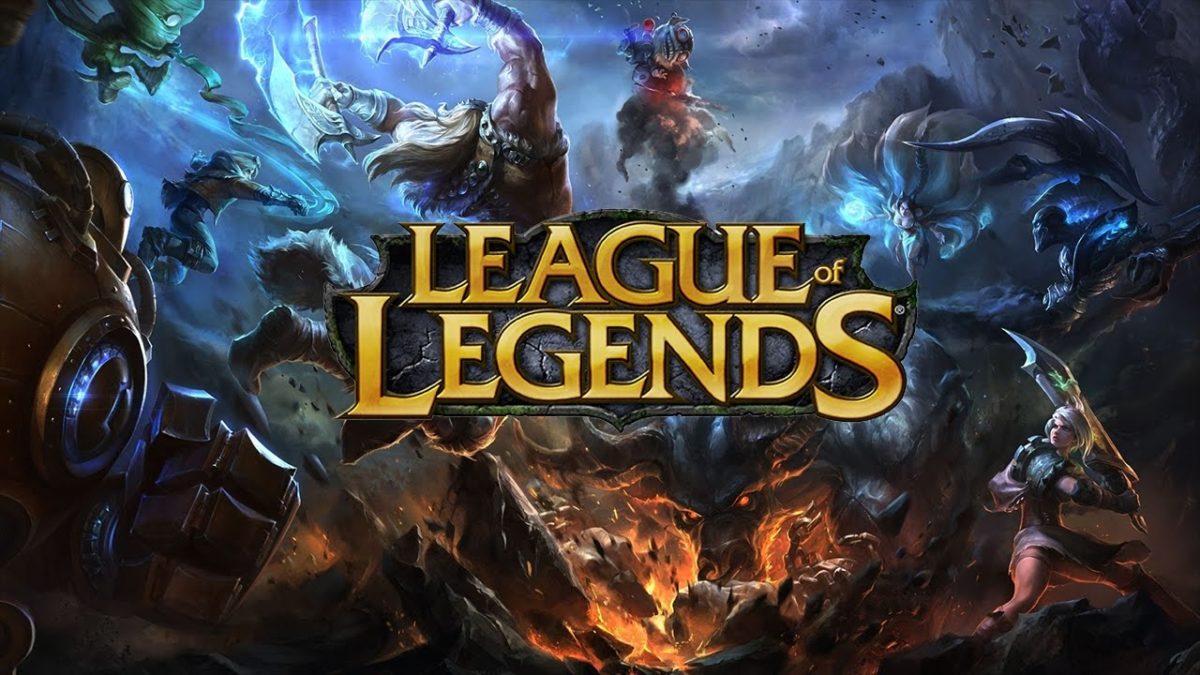 What Are Skins, And Why Do You Want Them?
With a game so focused on individual characters that each have unique skill sets, mechanics, roles, and playstyles, people often grow attached to the characters they play the most – their main character.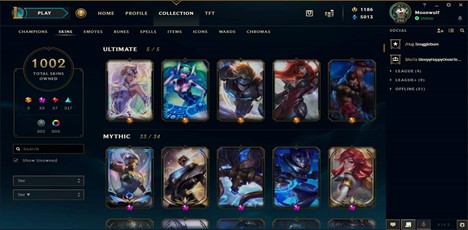 Image Source: Not a Gamer
While some players are more than happy to keep playing for free and not spend any money on the game, many others enjoy the purchasable cosmetic items you can use to customize your characters further.
Gone is the default skin for your main character, where you appear like every other player in the game who plays the same character.  Now, you can customize your main character to further distinguish yourself and your favorite character for yourself.
A Gamut Of Skins
A variety of skins is available for all the characters, and skins are, in fact, one of the main ways the developers make their money. Whenever a new character is announced and released, their aesthetics and appearance play a significant role.
Many people are initially drawn to the game because of character designs and skins they see advertised online and at events. They then fall in love with these beautifully designed skins; it becomes a need to have for their beloved characters.
The release of skins has become one of the most fun factors for this game, as character customization and design are such a significant part of the experience for many of the players.
So How Do You Get Skins?
Most of the skins are purchased from the Riot Store using the in-game premium currency, RP. As a premium currency, there are very few ways of getting it without real-world money.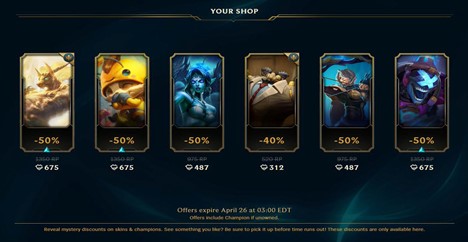 Image Source: Moobeat / Twitter
You may be entitled to gift cards from third-party associates, but otherwise, you'll have to sink money into the game to get RP for purchasing skins and other items.
There are other ways of getting skins; however, that doesn't necessarily require RP or any purchases. Subscribing and following the various social media platforms of different Riot Games uses can sometimes lead to incredible skin giveaways.
Get Free Skins In Season Rewards
One of the best, most straightforward ways to surge ahead and outsmart the other League of Legends players is by earning unique rewards. The makers of the game, we must say, have put in place a great rewards structure!
Now you can earn rewards at the end of each season of League of Legends, based on your performance in that particular season.
Your performance is determined based on your ranking in the season, and you need to reach at least the Platinum level in the game mode to be eligible for the rewards.
What To Expect In Rewards?
What the developers choose to give away as rewards vary from season to season. However, as seen from the past trend, rewards invariably include free heroes, items, and unique skins.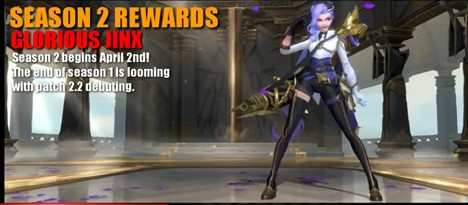 Image Source: Sabasu Gaming
For example, when Riot Games announced their official award system for 2020 in October last year, each player who managed to reach Gold or higher levels during the year was rewarded with a free Victorious Lucian.
From this point, the rewards only got better and more lucrative if your rank is higher. Many top rankers got some cherished skins last year, for which they would have had to spend a lot of money to purchase it themselves.
Honor Level Rewards
In addition to season-end awards, Riot also offers special rewards for the players who reach certain levels throughout the game. Different kinds of rewards are made available for players who reach different Honor levels in the game.
For example, recently, Riot offered every player at Honor level 5 the option to choose from two skins – the Grey Warwick and Medieval Twitch. Other Honor level rewards include honor capsules and the Blue Essence as well.
Get A Skin Gift From Other Players
Another smart way of getting free skins in League of Legends is receiving skins as gifts from friends and fellow players. Many times players own a particular set of skins that they do not need or use anymore.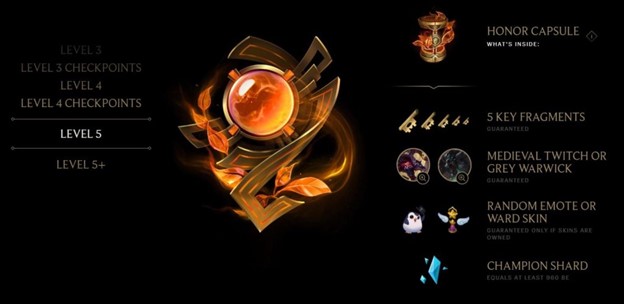 Image Source: Ranked Boost
Guess what? This is your chance! People are generally willing to give away the skins that are useless to them, and you might just hit the jackpot!
However, for you to get free skins this way, you have to be part of a community of friends who are hard-core League of Legends fans and are into the game as much as you are!
This will improve your chances of getting unique skins and receiving them as gifts from the community.
Pro-Tip: Hextech Crafting
You can also use the loot box system called Hextech Crafting to earn skin-bearing chests while playing League of Legends in a team.
Here's how it works. When you team up with someone who has an 'S' on their champion, you receive a chest containing an exclusive skin for the champion you played. Isn't it amazing?!
Don't Have Gaming Friends?
You might be wondering how this method of getting free skins will work for you if you are alone and do not have a circle of friends to receive skins as gifts. Well, here's the catch – you can follow the streamers instead.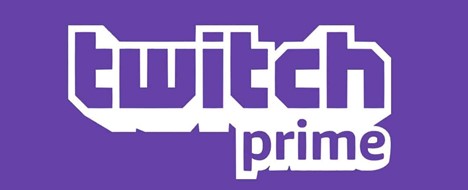 Image Source: Gaming Scan
There are many professional League of Legends players streaming on YouTube who keep giving away free skins now and then on their channels. All you have to do is to keep a tap on these streamers and grab a free-skin giveaway as soon as it becomes available!
Subscribe To Twitch Prime
Did you know that you can get free League of Legends skin with a Twitch Prime Membership? Twitch Prime has an exclusive League of Legends rewards program for its subscribers, through which you get to have a unique skin for free.
It is easy to get it! First, you have to get yourself a Twitch Prime Membership if you do not already have one. You can also have a 7-day free trial to experience and get used to the platform. Next, you should browse the Twitch Prime Homepage.
Select 'League of Legends' from the various options of games available. Your rewards will be flashed on the screen. Click on the reward to claim it. Finally, you will have to link your Riot account to the Twitch account using the login credentials. Your exclusive skin will be delivered to you.
Attend Gaming Events
Attending and participating in gaming events can also be an excellent way to land up free skins for League of Legends.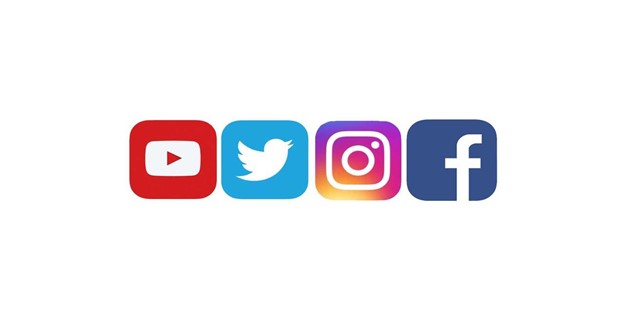 Image Source: Loops Agency
You may have to invest some money to attend these events, but if you are into attending such events anyway, then you must make the best out of them by picking up some free skins.
So the next time you attend an e-Sports event, make sure to meet the Rioters there who would be willing to give away free skin codes to you.
Subscribe To LoL Social Media Channels
It's not long ago when the League of Legends social media channels was considered the best way to get guaranteed free skins in the game.
Earlier, developers used to share skin codes and organize giveaways regularly on their social media platforms like Facebook, Twitter, and their official social media channels. However, these events have become less frequent recently.
Even though the ability to get free skins this way has decreased, you can still land a chance to get some great free skins. Subscribing to a social media account costs you nothing, so it is worth a try.
How To Use The Skins
The chest system can be confusing, but a general rule of thumb is that if you want a skin for a very particular character and notice someone on your team has an S for their character, then play with the character you want to get the skin for.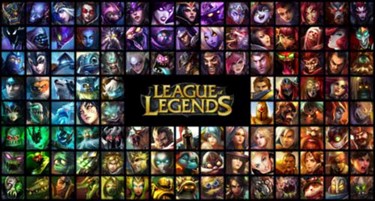 Image Source: League Team Updates
Additionally, you will need keys awarded to you for being a good player with good sportsmanship.
League Of Legends Free Skin Tips
Keys and chests can also be purchased from the store if you don't want to wait around and risk not getting the box for the champion you want.
Summary
Skins in League of Legends are a fun way to set yourself apart from the other players and their champions and lets you show some love to your favorite characters by customizing them as you want.
You can either purchase your skin, be gifted one by a friend or in a giveaway, or get lucky with a teammate. If you are a fan of Pokemon and would like to learn how to get more Pokeballs, then take a look at our Pokemon GO article next.