The art of creating visual content for your client is already difficult enough. From searching for inspiration to looking for the best app to work with, graphic designers all over the world need a good app. Fortunately, I've discovered one of the best graphic design apps—the Infinite Design App.
The Infinite Design App features all the necessary tools and options needed to deliver world-class graphic designs. This app has helped me create some of the best designs that I've ever made. It's no wonder why I will always endorse this app to many of my graphic designer friends.
If you're interested in learning more about the app, check out my guide below about what the entire app is about, how to download it, why graphic design is important, and more.
What Is the Infinite Design App?
Improving Your Brand Through High-Quality Graphic Designs
A Streamlined Interface for Better Navigation
Discover Even More Advanced Features
Design a Wide Range of Products
Why Use the Infinite Design App?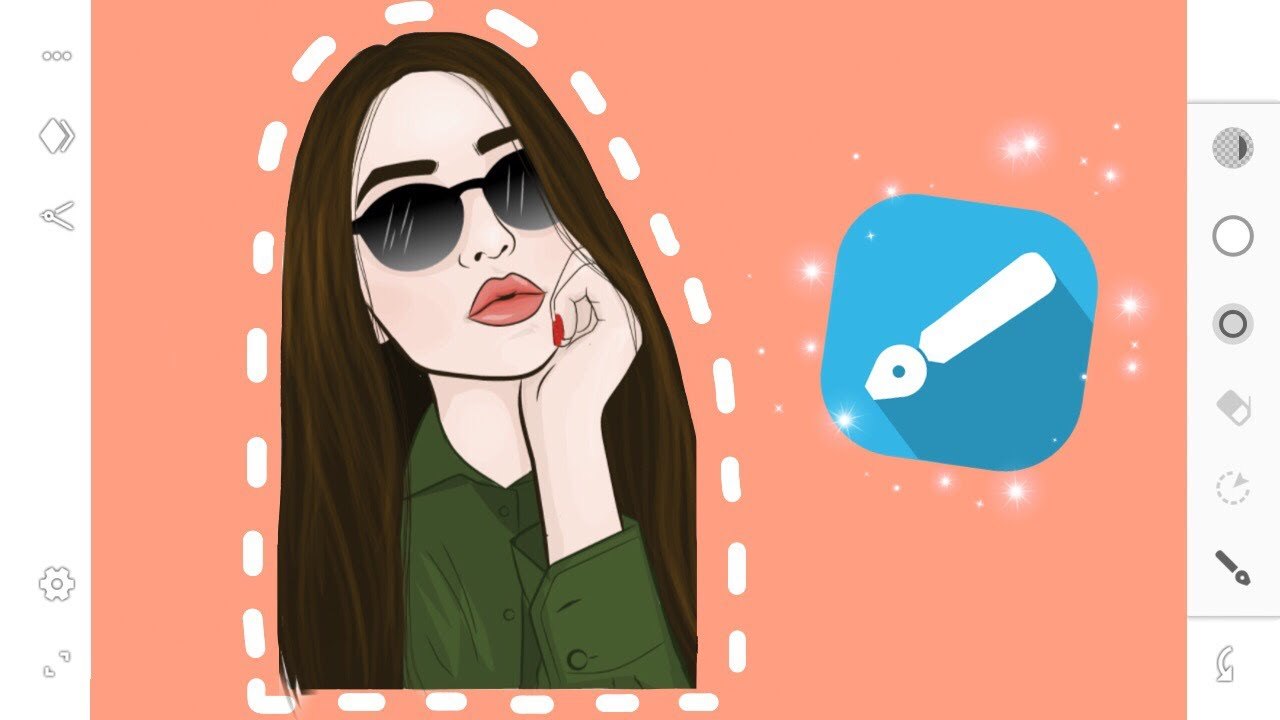 What Is the Infinite Design App?
Infinite Design App is a graphic design app made for graphic designers. Developed by Infinite Studio, Infinite Design offers a stable platform for graphic designers to create colorful and wonderful designs to support brands and businesses.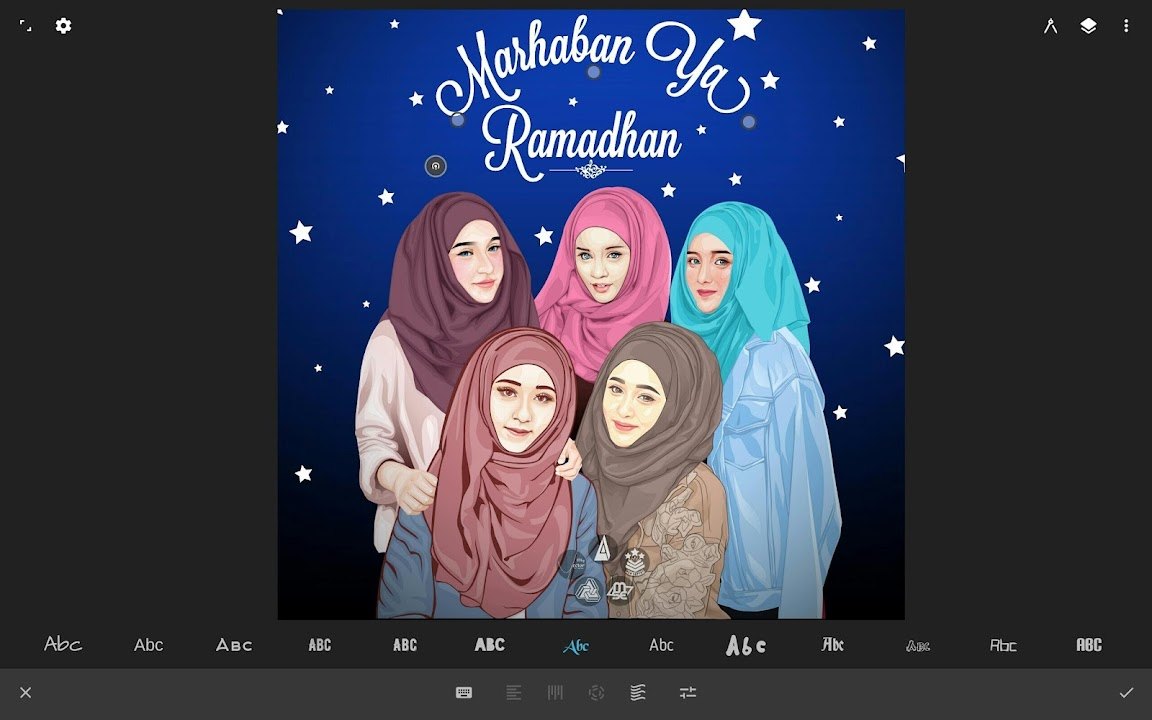 As the app has been rebuilt from the ground up, it has gained a lot of popularity and has continued to become a powerhouse in the design industry.
A lot of people I know currently use the app whether it is for a quick doddle or a long-term project. The clean interface and the myriad of features help designers focus more on the work at hand.
Check out more features by downloading the app and seeing what's in store for you.
Downloading Infinite Design App
Speaking of downloading the app, here's how you can do it. The Infinite Design App is currently only available on Android devices through the Google Play Store.
Simply searching for the app's name will lead you to the download page, where you can install it on your Android phone or tablet. To begin downloading and installing the app, select Install.
Make sure to link your payment method if you want to purchase additional features or unlock premium options.
Improving Your Brand Through High-Quality Graphic Designs
Only a few notice how graphic design can affect the perception of your business. Many might think that a design is all about making your brand look beautiful but there is more to it than that.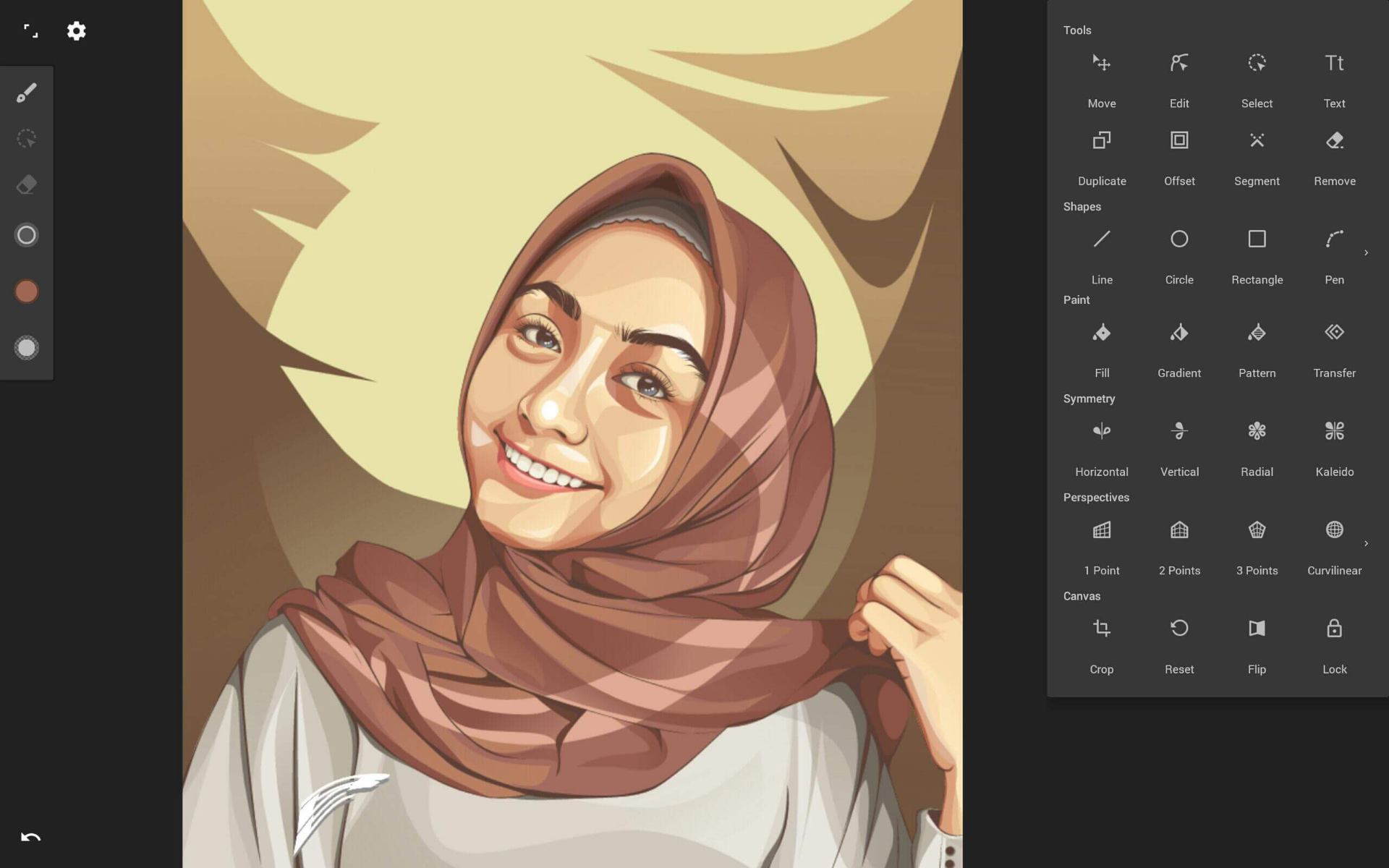 I've seen countless graphic designers make the mistake of creating a design only to miss the point. Businesses have realized the power of good graphic design and knowing how to create one takes skill.
A good graphic design tells that audience the values that the business holds. Your decision to create your path in graphic design should also be partnered with a great app that will help you achieve your goal.
This is where Infinite Design can help you.
The Many Purpose of Graphic Design
The main purpose of graphic design is to have proper communication. I can immediately differentiate a good graphic design from a bad one with a quick glance. Most graphic designs include a little bit of image, typography, colors, and other illustrations.
Having a good graphic design makes for a good foundation for your branding, especially if you are running an online business. Logos should always be harmonious with the tone and values of the business.
It leaves a positive first impression on your audience and develops a professional image for your business.
I want to talk about the different features of the new Infinite Design App. One of the best features that I immediately appreciated after downloading the app is the streamlined interface.
The app has outdone itself by allowing users like me to navigate without anything in the way. The tools and menus are simple and organized.
This way, I can focus all of my energy on crafting the perfect design for my clients. All of my favorite tools are easily accessible now that they are available in the top bar.
I can even drag out the color with just a slide of my two fingers. The upgraded user interface makes the app more refined.
A Better Experience Brought by a Revamped App
The developers of the app don't hide the fact that the app has been revamped. The all-new Infinite Design App is loaded with features, unlike its previous version. It offers an unparalleled experience with features such as an infinite canvas.
This means that I can pan, zoom, or rotate any image with ease. There is no need for me to use different directions to try and flip the image.
I can instantly change perspectives with the press of a button. Graphic designers like myself may be more efficient because of the app's straightforward path editing and Boolean Operators.
Discover Even More Advanced Features
The Infinite Design App also offers more advanced features than before.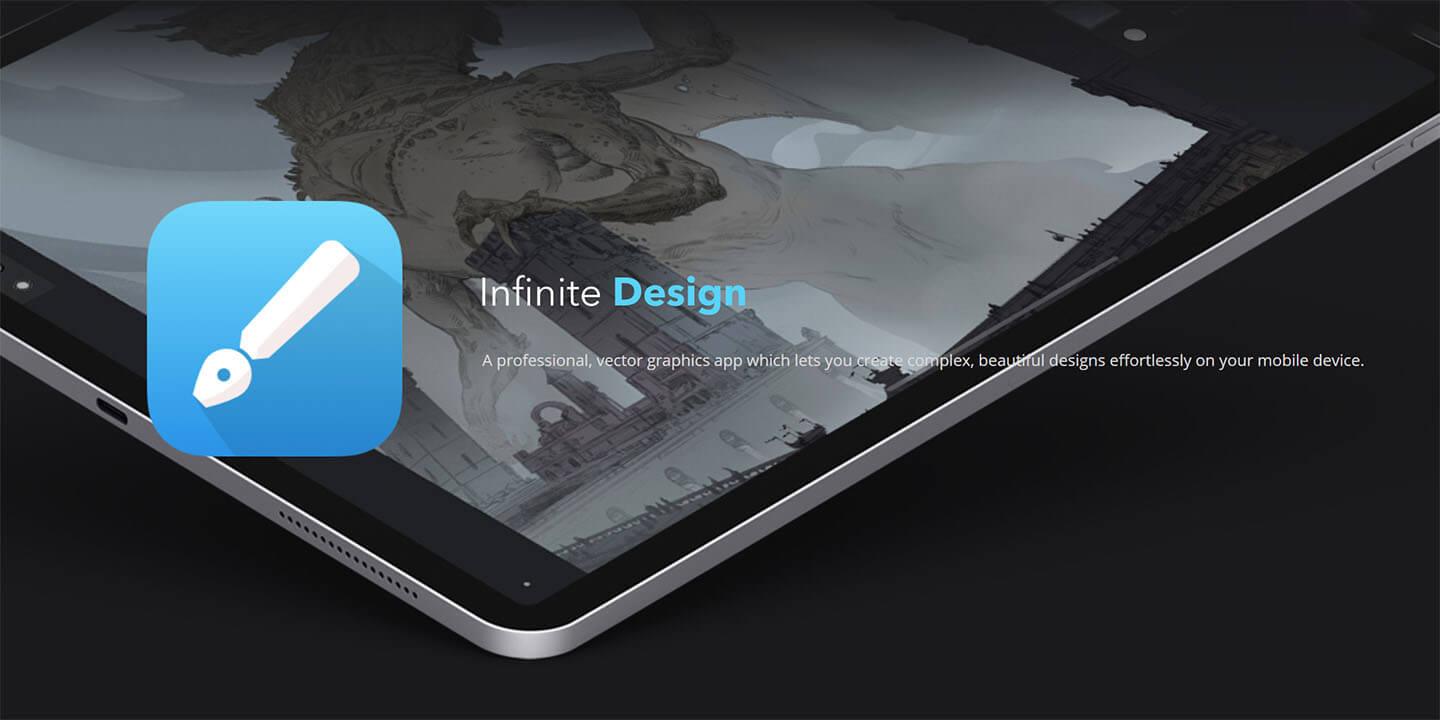 Seasoned graphic designers will surely love the Transform tool where we can scale, rotate, flip, distort, skew, and translate certain images.
There is also the gradient and pattern fill. The automatic shape detection makes it easier to work with certain objects and shapes while the grid is best used for reference.
You may access all of these premium options directly from the app.
Add Even More Images through Your Smartphone
Now here's the thing about many graphic design apps out there —there's not a lot of apps that allow me to add images from my gallery or camera or even from the web.
The Infinite Design App has had this feature for some time now and it has opened up a lot of possibilities for me as a graphic designer. Whenever I am inspired by a certain work of art, I try to emulate or put my spin on it to make it more personalized.
What better way to do this than to upload the image on my phone and to the app? I can import and export images through different file types including JPEG, PNG, and SVG. This alone makes it very easy to work on the app.
Design a Wide Range of Products
The Infinite Design App helps me create a wide range of products such as logos for brands or businesses. The app makes it a lot easier for me to create and modify logos that will suit your business.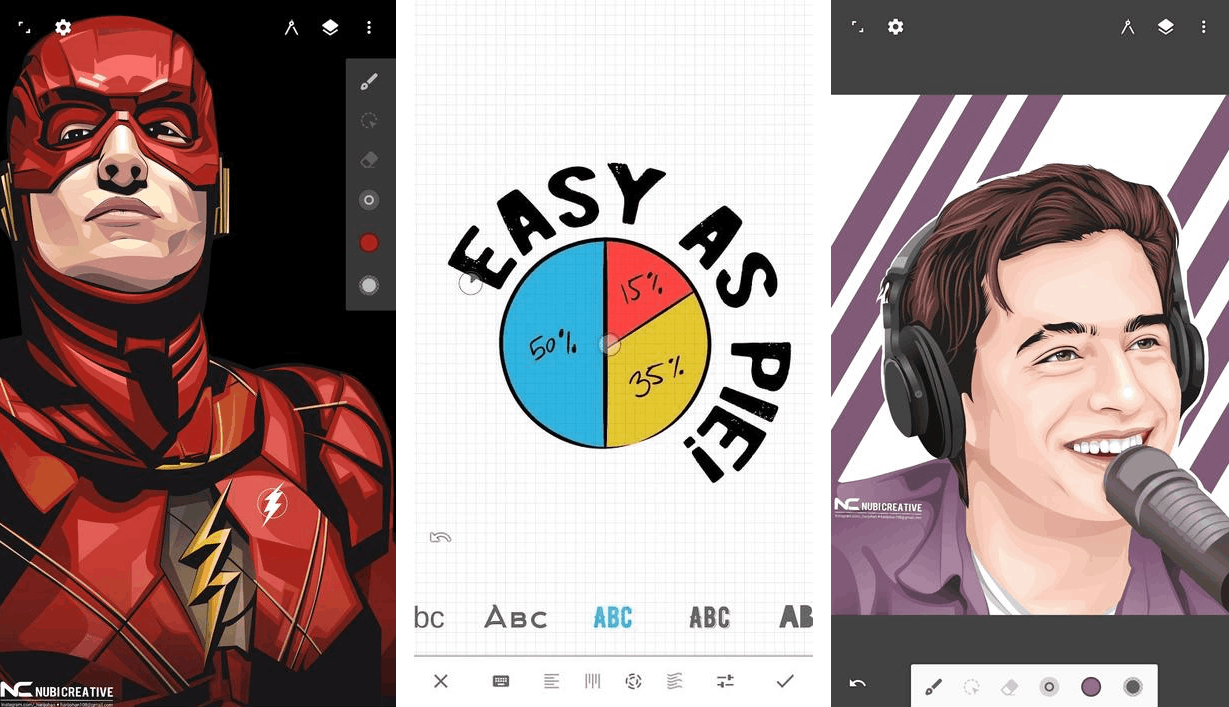 From the wide array of images, fonts, photos, and colors to choose from, I can provide output in a little amount of time without compromising the results.
Apart from logos, I can also develop social media graphics specifically for Instagram as the app has direct integration with the platform.
From social media posts, headers, and banners, the Infinite Design App does it well with eye-popping designs.
Creating Ads for Better Marketing
When it comes to ads, it's always important to have all the necessary templates and formats ready. The Infinite Design App also has everything that I need to develop wonderful ads whether they are to be posted on Google or specific websites.
I really like how the app is very versatile when it comes to my needs. I can even design marketing materials like letters, invoices, certificates, business cards, and even book covers.
The plethora of options are all available thanks to Infinite Design App and its improved features.
Why Use the Infinite Design App?
The Infinite Design App has many advantages over competing graphic design software, which is why I've decided to utilize it.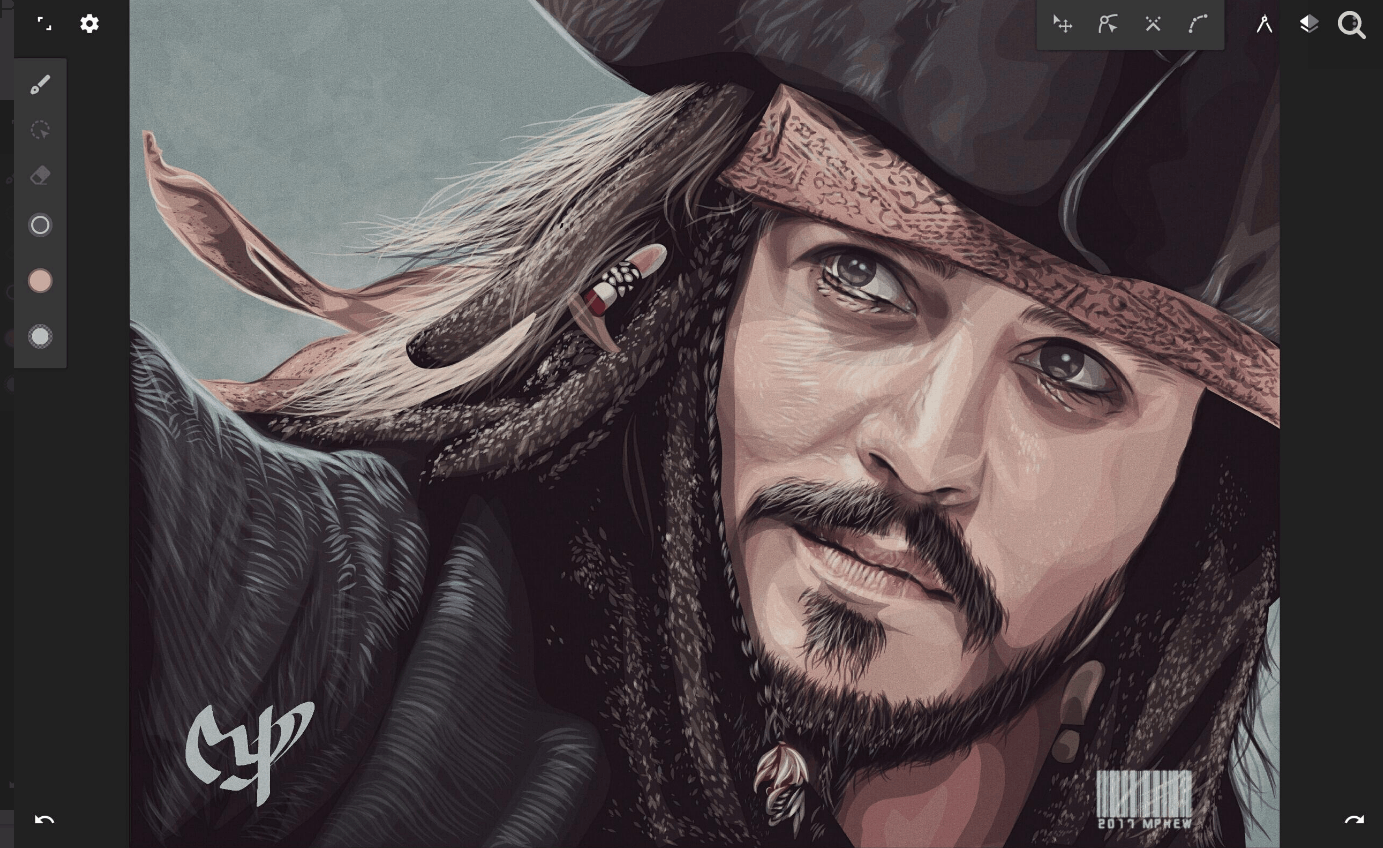 Based on the features above, the app helps me save time especially when it comes to publishing the photos and images that I have created.
Having JPEG, PNG, and SVG format makes it much easier to transfer and send files over to my computer for printing.
Even with a limited budget, I can create a high-quality design with the help of the app.
A Cost Efficient App That Offers Better Performance
As a professional graphic designer, I always make sure that the products I make are both cost efficient and high in quality. The app has all the features needed for such results.
High-quality visuals help create and increase viewer interaction. I've noticed that many people interact well with great graphic designs on social media.
This helps increase views, shares, and follows which in turn helps expand the business and helps with sales.
Conclusion
Businesses have started to realize the power and the impact of smart and high-quality graphic design. Many of us can easily transform a business into a success story with the help of a quality design made by the Infinite Design App.
Try it out for yourself by installing the app right now.