The expansion of streaming platforms led to a dynamic shift of entertainment apps in the mobile tech sector. Entertainment industries now have a platform other than cinemas and television to showcase content through this means to a wide audience.
Amazon Prime Video App is an example of one such application. Being one of the top-notch video services, it is a growing force to reckon with. Experience the HD quality bundle of movies and series that will be nail-biting on Prime Video.
Here is a guide that illustrates everything about the Amazon Prime Video app.
About Prime Video
Subscriptions and Pricing
Features of Prime Video
Separate Profiles and Offline Downloads
Available Content on Prime Video
Amazon Prime Video Free Trial Availability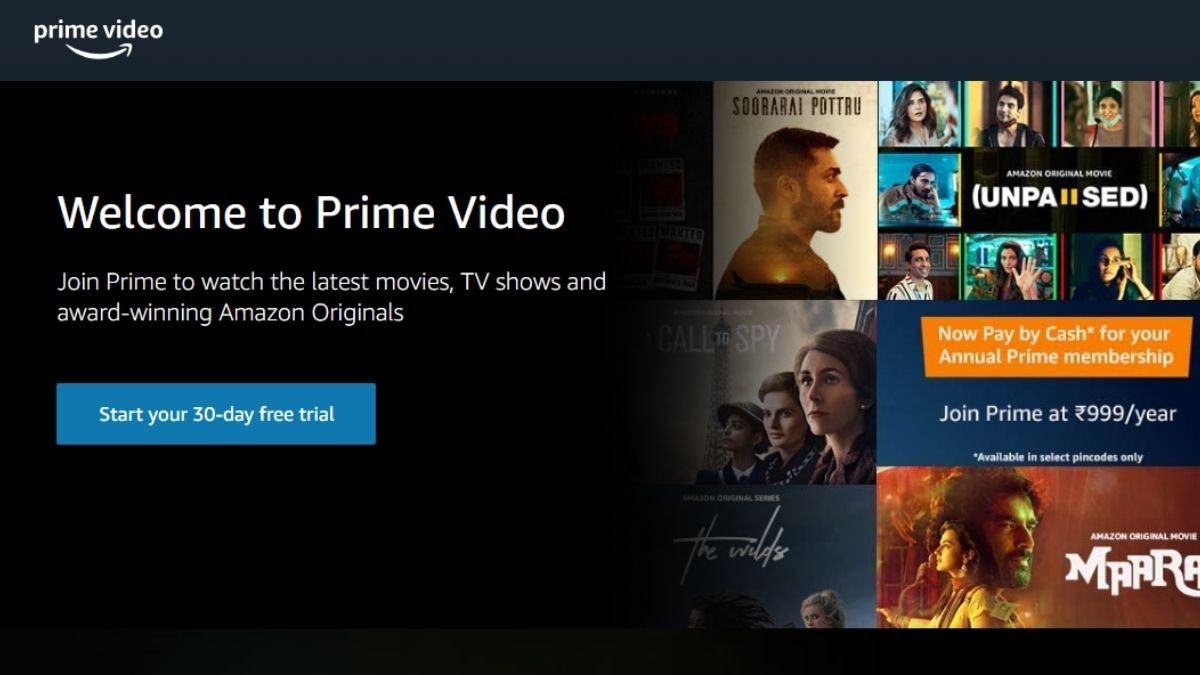 About Prime Video
Powered by the world's biggest e-commerce company, the Amazon Prime Video app is a service that streams movies, web series, and original content. Prime Video is an entertainment paradise with so many options to binge-watch and a wide variety of content for all entertainment buffs.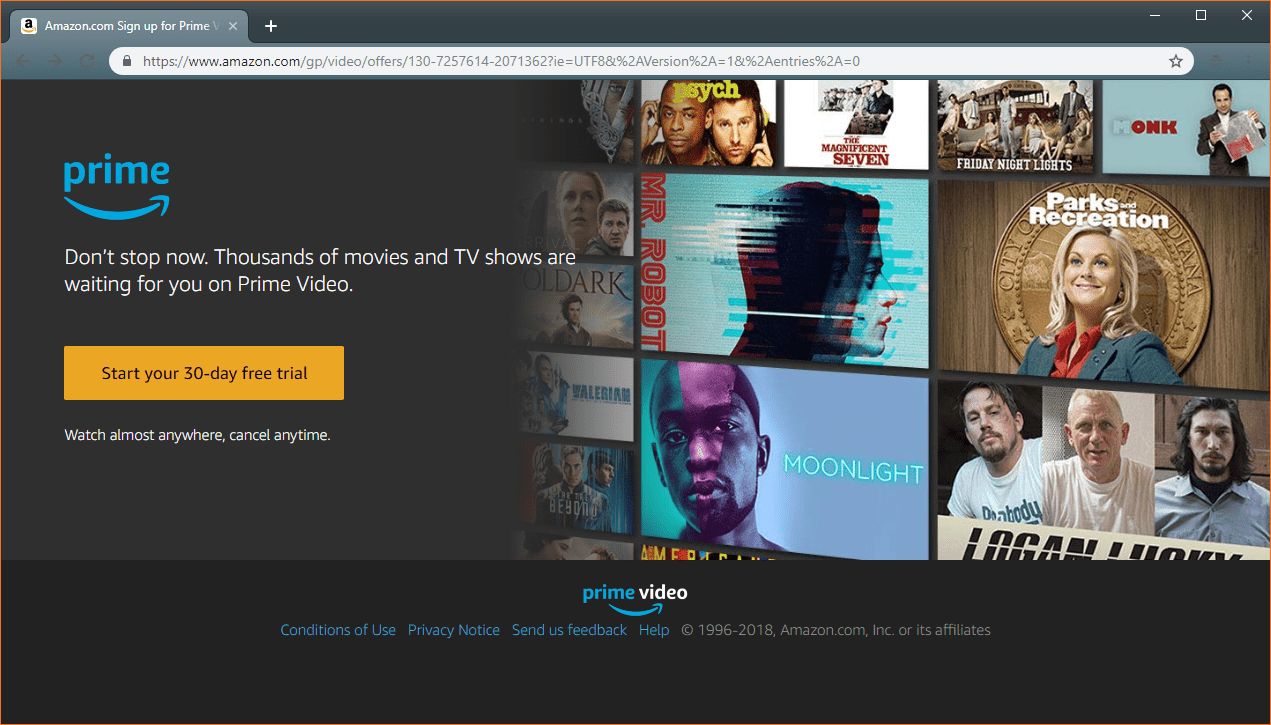 From thrillers to comedy and sitcoms to mysteries, it has everything. Operating worldwide, there are over 175 million people across the globe that are members of the Prime Video family.
Compared to other streaming platforms, Prime Video charges a minimal subscription fee.
In collaboration with the Diversity in Media Awards, Prime Video got the "Broadcaster of the Year" award in 2017.
How to Download Amazon Prime Video App
Android users can download the Prime Video app on Google Play Store by searching 'Prime Video' in the search box. From its app page, click 'Install' to begin downloading to your device. After launching, you can watch movies and web series over cellular data or WiFi.
Users of iOS devices can get the app through Apple App Store, by searching the name and clicking on the 'Get' option to install it onto your device. It can be accessed on iPad, iPhone, Apple TV, and Macbook by signing in with your Apple account details.
Windows users can use the Prime Video app by downloading the app from Microsoft Store. Simply sign in with your Microsoft account login and password to access it. Samsung users can access the app through the Samsung Galaxy Store by installing it in their Samsung gadgets.
Subscriptions and Pricing
The app is completely free to download but contains in-app purchases and involves subscription fees. Prime Video subscriptions range from $8.99- $12.99 per month. There are three main plans, which may vary with location and are subject to change.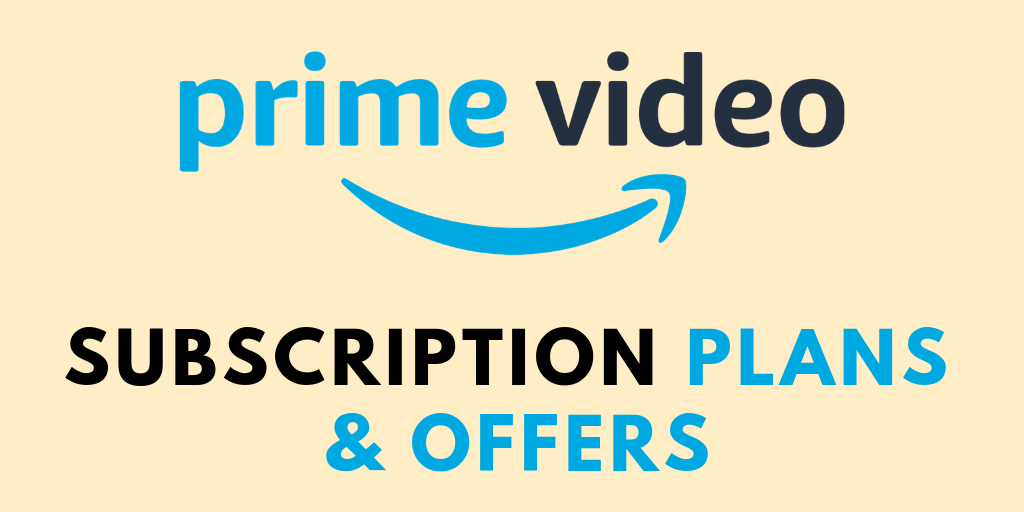 The Prime Annual Plan costs about $119 per year, which sums up to $9.92 per month. Prime Monthly Plan costs $12.99 and the Prime Video Plan is priced at $8.99 per month.
Both Prime Annual and Prime Monthly Plans lets its users stream and enjoy perks like unlimited music, photo storage, reading, free two-day shipping, and free same-day delivery.
Compatible Devices
The Amazon Prime Video app can run on almost every smart device that modern technology has produced, including players like Sony, Samsung, and LG Blu-Ray. It is compatible with Apple TV media players and smart TVs from Panasonic, Vizio, Sony, and LG.
It can be played with Google Chromecast, gaming consoles like the PlayStation 4 and 5, and the Xbox One and Xbox Series S & X, gadgets that run under Android & iOS banners, and web browsers like Chrome, IE, Edge, Safari.
And, of course, it includes Amazon's own creations like Fire TV, Fire TV Stick, and Fire Tablet.
Features of Prime Video
Continuously boosting its worldwide subscription tallies, Prime has all-inclusive features from low-budget plans to parental controls which makes using the Prime Video app more enticing for its subscribers.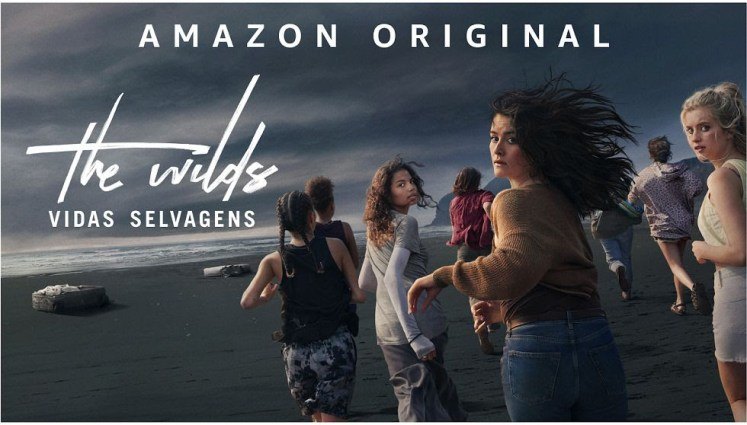 Afraid of the little one that can go behind your back and watch some inapt material? Prime developers considered this and introduced the "Parental Control" feature. You can easily set parental controls on your device by password-protecting it with a 5-digit pin.
Just go to Video settings, tap on the Parental Control tab to create your Amazon Video pin. Then scroll down and set your Viewing Restrictions by choosing a Viewing Level. Once done with this setup, no one can have access to the restricted items without entering the PIN.
Download to Watch Offline
The Amazon Prime Video app was a pioneer in introducing the "Video Download " feature. With Prime Video, you can download anything that you wish to watch for long flights or weekends without notifications pinging.
Download using cellular data or WiFi by clicking the download button next to the file you wish to save. When the download is complete, you will receive an alert.
Separate Profiles and Offline Downloads
Prime has created separate profiles to avoid intermixing playlists with other members.

Whether you're streaming via browsers, smartphones, or TVs, click on the account profile and create a separate profile with your name. A maximum of five profiles can be set by clicking on the Add New option.
Watch Parties
This is an incredible feature that allows Prime Users to "Host a Watch Party" virtually with other Prime members. Add up to 100 members to your Watch Party-list, sync your watching with each other, and enjoy the show!
You can even chat amongst each other during the viewing. Doesn't it make watching more fun while discussing your take on the next twist with your friends?
Start by entering a name to use during the party and create your own Watch Party. You will get a link that you can share with anyone you want to be there.
Available Content on Prime Video
The buffet-style streaming technology of Prime offers its users multimedia libraries and binge-worthy genres to explore its content. It has everything for everyone, including anime, thrillers, documentaries, and countless other options to watch.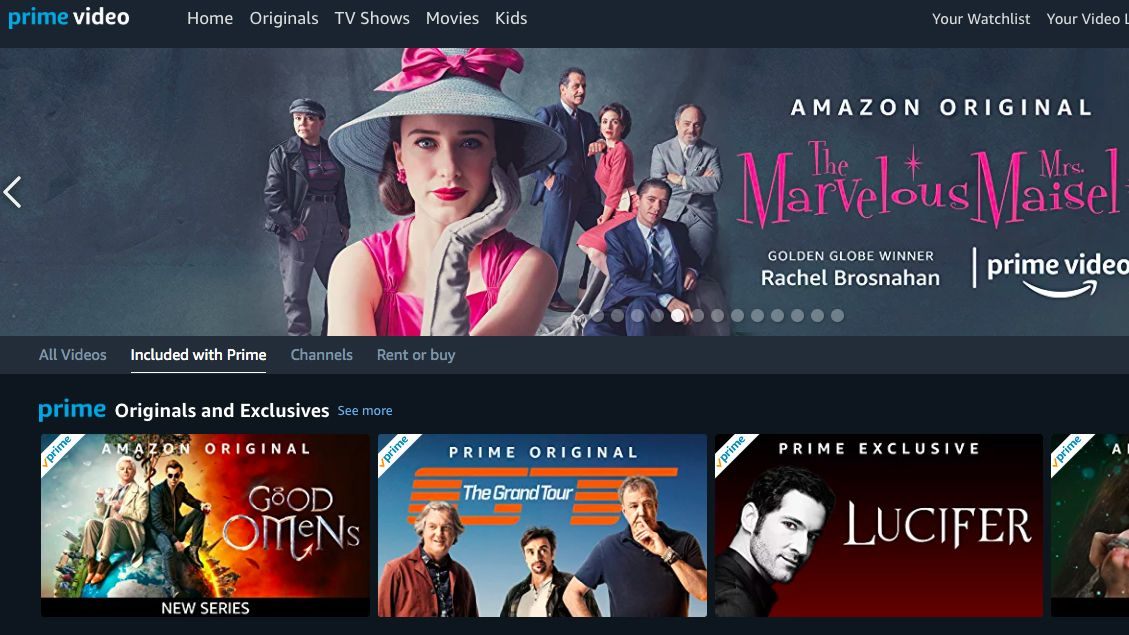 Prime Video, with its 360-degree coverage of the entertainment industry, features content that is widely acclaimed around the world. Blow the Man Down, Honey Boy, Manchester by the Sea, The Aeronauts, The Report, and a thousand other films are available to watch on Amazon's rotating film library.
Highly regarded shows such as Burn Notice, Hannibal, Mr. Robot, and The Americans add to the top-tier picks that force people to subscribe to Prime Video.
Interesting documentaries include The Wild and Wonderful Whites of West Virginia, Hamilton: One Shot to Broadaway, or Food As Medicine. Prime Video also offers a variety of child-friendly content including anime and cartoons.
Prime Originals
While the streaming platform is focused on sharing film and television favorites to all your devices, Amazon also took the opportunity to create its own programming, throwing its company's epic cash flow toward incredible production for their content.
This has resulted in some exclusive shows that are only found on Amazon Prime Video, enticing more and more people to sign up and see what all the fuss is about.
Bosch, Catastrophe, Electric Dreams, Fleabag, Good Omens, Hanna, Homecoming, and Loop are among Amazon's highly appreciated original content titles that have become must-watch streaming staples for consumers. The Marvelous Mrs. Maisel, Patriot, The Boys, Undone, and Hunters, Invincible are among the other top Prime Originals.
Amazon Prime Video Free Trial Availability
Ex-members and new members are entitled to Prime's 30-day free trial. To sign up for the free trial plan, visit Amazon Prime to start your free trial plan and follow the on-screen instructions.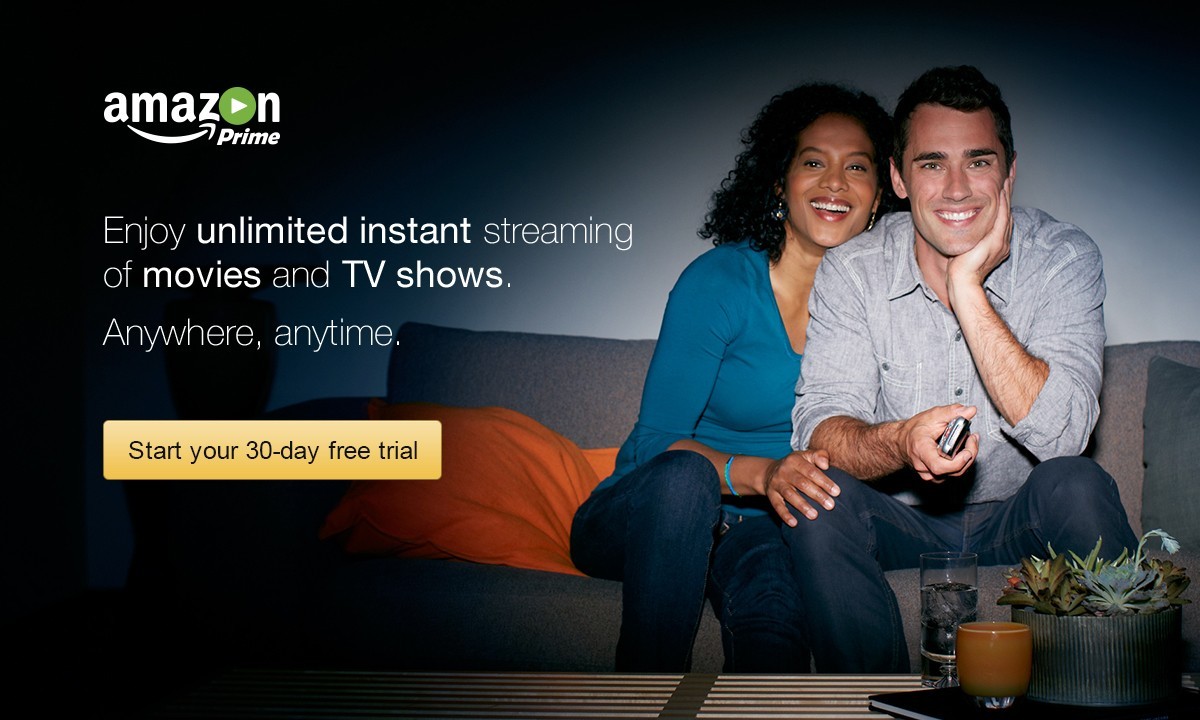 To sign up, you must have a valid credit card. After 30 days of the free trial, you will be automatically upgraded to a membership plan.
With the free trial plan of Amazon Prime, you can have access to free Two Day shipping, Prime Video, Prime Music, and access to the Kindle Owners' Lending Library.
Pros and Cons of Prime Video
As with any modern tech, the Amazon Prime Video app has its own perks and downsides. There is an excellent collection of award-winning films, international exclusives, and TV shows. Its subscriptions are great value for money, delivering 4K and HD streaming for your most favorite shows.
Because of features like offline downloading, multiple viewer displays, and audio descriptions, Prime is also our preferred option for streaming. There are relatively few apps on the market that allow you to buy or rent movies and TV series, but Prime Video gets extra points for offering this service.
I couldn't find many cons for this besides the app losing third-party content to new and up-and-coming streaming services from media companies and film houses. If compared to other streaming giants like Netflix, it can be argued that Amazon Prime Video lacks high-quality shows.
Bottom Line
Amazon Prime Video is a complete package deal to watch and stream quality content with friends and family. The collection is so vast and it has something for every age group.
From adults to children everyone can binge watch anytime with almost every device they have. Happy streaming!