In recent years, online dating has grown incredibly common; each day, millions of people utilize these platforms to meet, chat with, and fall in love with other users.
On top of that, with smartphones in everybody's hands' mobile dating has been a common and standout approach. From Tinder and Bumble to Match.com and OkCupid – there are plenty of dating apps in the market.
However, in this article, I will talk about an amazing social network-slash-dating app called Badoo, the most-used dating app in the world.
About the World's Most Popular Dating App
Video Chat Capabilities
Blocking and Reporting
How to Use Badoo
Play to Match
How to Download
Pro tips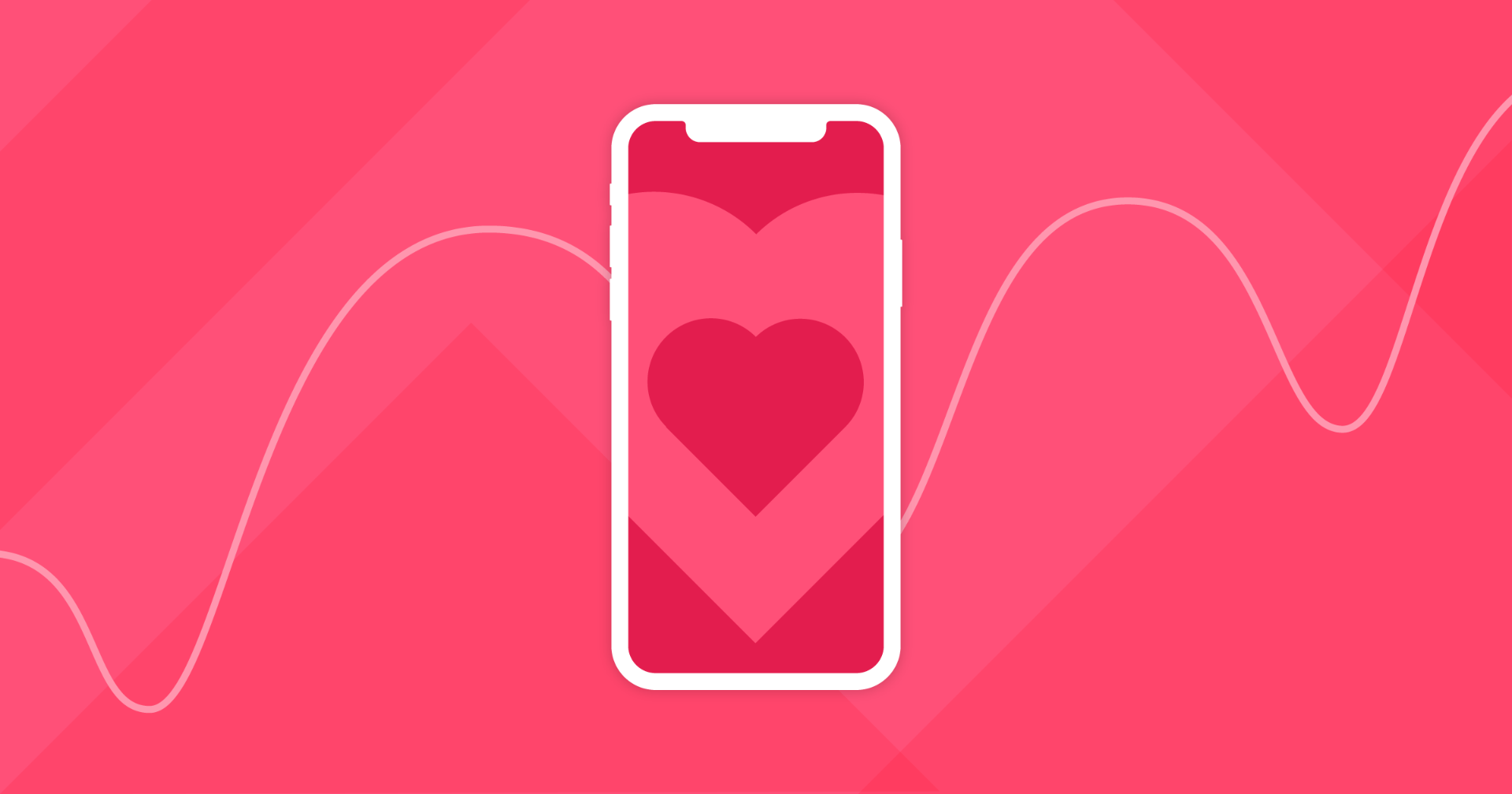 About the World's Most Popular Dating App
A social networking service with a dating focus called Badoo was created in 2006. More users than the total US population use the app, which has over 345 million users worldwide!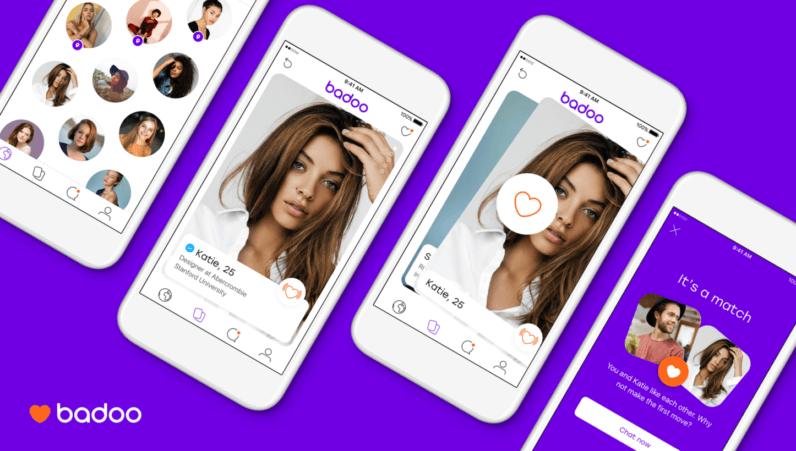 Available in 190 countries and in over 47 different languages, Badoo can undoubtedly be touted as the world's most popular and widely-used dating site.
Badoo is the best place where it pays to be the real and unapologetic you. Badoo fights the vagueness of modern dating platforms with an authentic and unfiltered conversation.
In addition, Badoo is more than just a dating application, it is also a social networking site that allows users to match and find a partner, chat with people, and also find friends close to you.
Key Features
Due to its abundance of totally fantastic features, Badoo is currently the most popular dating website in the world. Some of the main features of the app are briefly mentioned here.
Typical to other dating apps, users swipe left or right on another profile depending on their interest in connecting further. If you like the other user's profile swipe right or if you are not interested, swipe left. A match is created if both users are interested in each other's profiles.
The People Nearby feature allows users to find and connect with singles around them. Badoo uses the device's GPS function to track the location and find other users nearby. Users can also find potential new friends or even a romantic partner who are using the application from a different city or country.
Video Chat Capabilities
Video Chat was introduced in 2017 which allows users to connect in real-time once they have exchanged messages.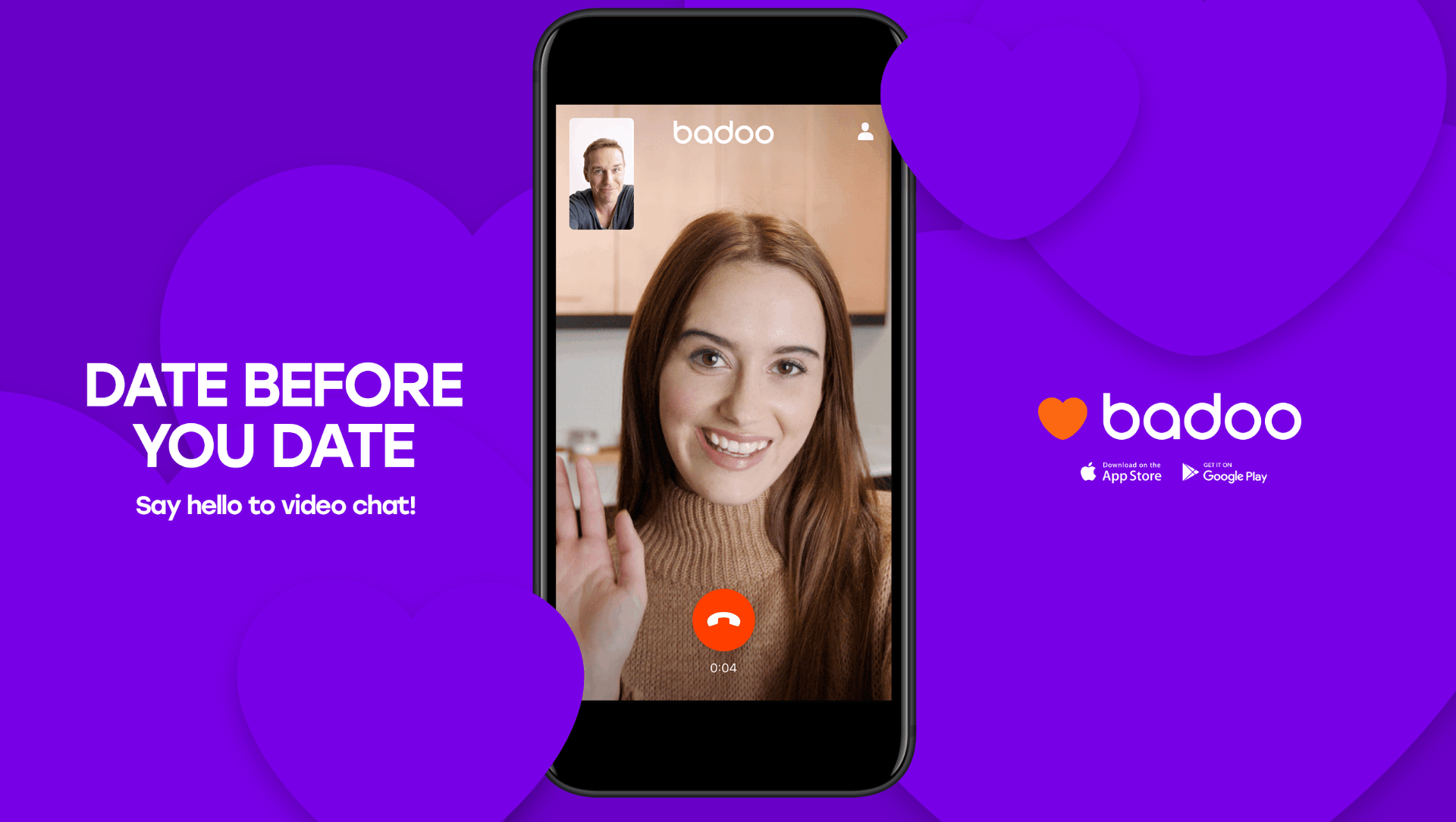 This feature allows both people to ensure that they are talking to a real person, someone with whom they can genuinely connect and potentially build a relationship in the near future.
Another major benefit of the video chat feature is that it provides a better understanding of who you are talking to, how they conduct themselves, and whether the two are compatible enough to possibly have a future together.
Selfie Request
A major problem with online dating services is that you never know if you are talking to a genuine person or not. Many people use fake profile pictures and pretend to be someone they are not.
However, with Badoo and its latest AI technology, users can request a selfie picture after receiving the initial message. Users can hence confirm that their potential match is genuine and using a real photo.
This ensures users that there are only real people on the platform, and therefore builds 100% trust in the platform and its users.
Blocking and Reporting
Blocking and reporting users is an amazing feature incorporated in Badoo that ensures a safe dating protocol.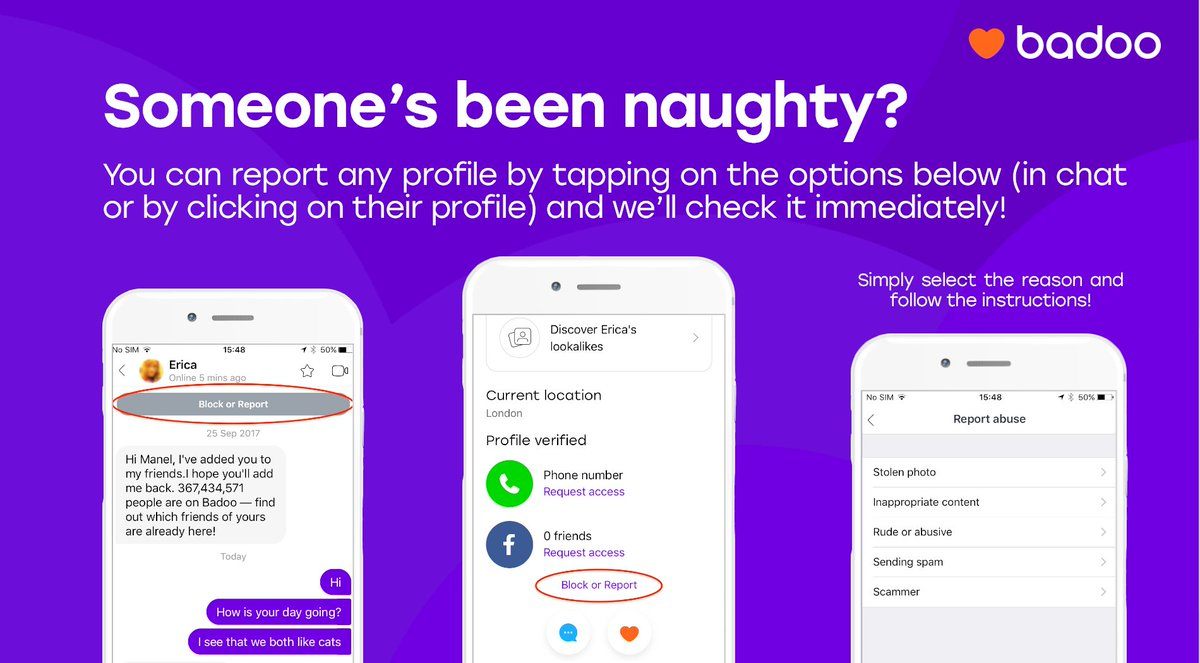 Users can immediately break off communication with someone on the app by blocking them. You can block a person if they are communicating with you in a way that you don't accept in real life. You have the authority to end the chat at any time.
Additionally, Badoo also has the reporting feature, which gives users the power to report any abusive or rude users to the team.
The platform takes reporting very seriously, and doing so may result in the user receiving a temporary or permanent ban from the site.
Blurring Photographs
These things should not be happening, but unfortunately, it is absolutely not unheard of that dating app users can sometimes be exposed to unwanted and explicit images.
However, Badoo automatically detects such indecent photographs, immediately blurs them out, and warns users before they open them – all thanks to Badoo's extremely advanced AI system.
Additionally, users can also report or permanently block users who send such content.
How to Use Badoo
After downloading the app, you will be prompted to sign up for a Badoo account, which is quite simple to accomplish and can be done with either your Facebook account or an email address.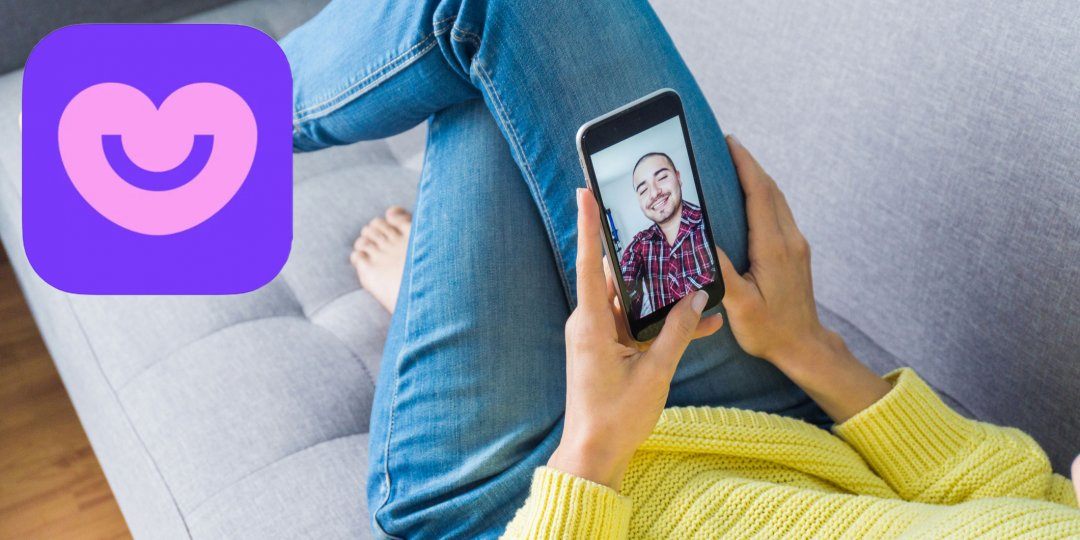 Badoo requires your age, location, photos, and even your job details – all these will be pulled through your Facebook account if you sign-up with that avenue. Next users will have to add in a few personal details including their relationship status, sexuality, appearance (height, weight, eye color, and build).
Users can also add up to 500-character paragraphs about themselves. Once you have created a Badoo profile for yourself, you will be guided to the main user interface – which is the page you see whenever you open the app.
The main page includes four core features namely: Discover who's nearby, Play to match, Message center, and Profile.
Discover Who's Nearby
Here you will find a person nearby you – to view any user's profile just tap on their icons. You will see a small bio about the person, their location, and photos if available.
Also, there is a filter option available to view results according to your preferences, like the gender, or the age range of your possible ideal match.
Play to Match
Similar to Tinder, this is an area where you can find a full-screen view of people you might be interested in.
Simply swipe right if you are looking forward to knowing them, or swipe left to reject. To view more photos of the user, swipe from the bottom of the screen, and to view their profile, just tap anywhere on their picture.
The conversation bubble icon in the main page's navigation bar indicates the message center. Users can view all of their connections in this section.
The message center also allows users to send and receive messages from their friends and matches on Badoo.
Profile
Profile is where you go to manage your account information and adjust the Badoo settings. You get a verification badge by linking your other social media accounts to your Badoo profile.
Add photos to your Badoo account from the camera, Facebook, and Instagram, and alongside your basic details. Additionally, if you wish to enjoy the Badoo app to its fullest, you can also purchase subscription plans from here.
How to Download
Badoo is available for both Android and iOS platforms, and you can also use the dating platform from the Badoo website via a web browser.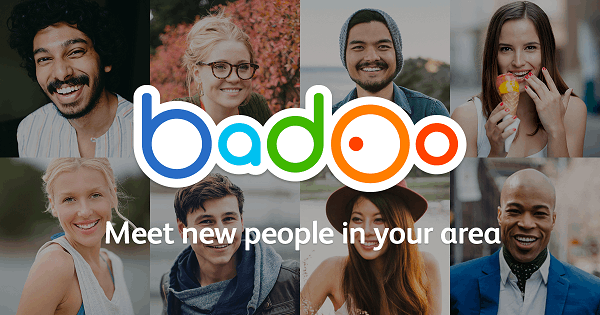 You can get the mobile app for the platform from either the Google Play Store or the Apple App Store, depending on which operating system you use.
On top of that, Badoo is a freemium service – the basic service costs absolutely nothing. However, if users wish to add to their Badoo experience, you have the option to pay for premium features.
These include unlimited filters, viewing who liked your profile, and finding out who added your profile to their favorites list, among others. The premium feature also includes the 'Rise Up' feature which provides your profile extra visibility.
Subscriptions
These premium features are called Super Powers in the world of Badoo. Users can purchase a three-month Super Powers subscription for $24.99, or a lifetime Super Powers subscription for a one-time payment of just $59.99.
The subscription fee can be paid by any of the aforementioned methods. All the Super Powers can be tried out for free for a week before you commit to buying.
Moreover, if you are not satisfied with the Super Powers, you can unsubscribe at any time.
Pro Tips
To get the most out of the Badoo app, here are some bonus tips that I have curated.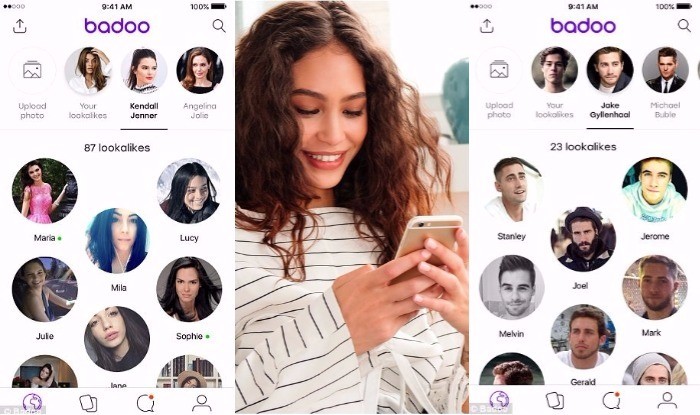 Many users often forget, but the "About Me" section is pretty important. You have about 500-characters at your disposal, so make use of them and create an exciting one. If the user isn't convinced to connect by your pictures, an intriguing profile description will surely do the job for you.
If you want to break the ice and start off on a good foot to build a great potential relationship, begin by sending out some interesting initial messages.
Forget about just "Hi", "Hello", or "How's it going?" Start with something interesting, and exciting that will capture the other person's interest, and make them want to reply.
Be Honest and Polite
Start by creating an honest profile, without bragging much about yourself, accept your flaws, and show the other users that you are not hiding anything.
Additionally, be polite while you are messaging someone in the app or meeting them in person. After all, everyone loves an honest and polite partner.
The Bottom Line
To sum up, Badoo is a dating platform that consistently ensures safety and respect within the community.
Badoo aims to not just provide you with a potential match but also discover people nearby you.