Are you a keen video maker and like to share your videos with others? You have to do what I did a while ago as I love to make my videos. I've downloaded and installed the InShot app onto my mobile phone.
Since then, my videos have that professional touch I've always wanted. The InShot app is an all-in-one visual content editing app. It allows me to create videos, edit photos, and create collages. The app has plenty of features too. I can trim clips, change my footage speed, and add filters, music, and text.
I'll discuss this particular app in this article and touch on the following:
About InShot
Features Of InShot
Video Converter, Photo Slideshow Maker, Ratio And Background Features
Choose An Option
Saving And Sharing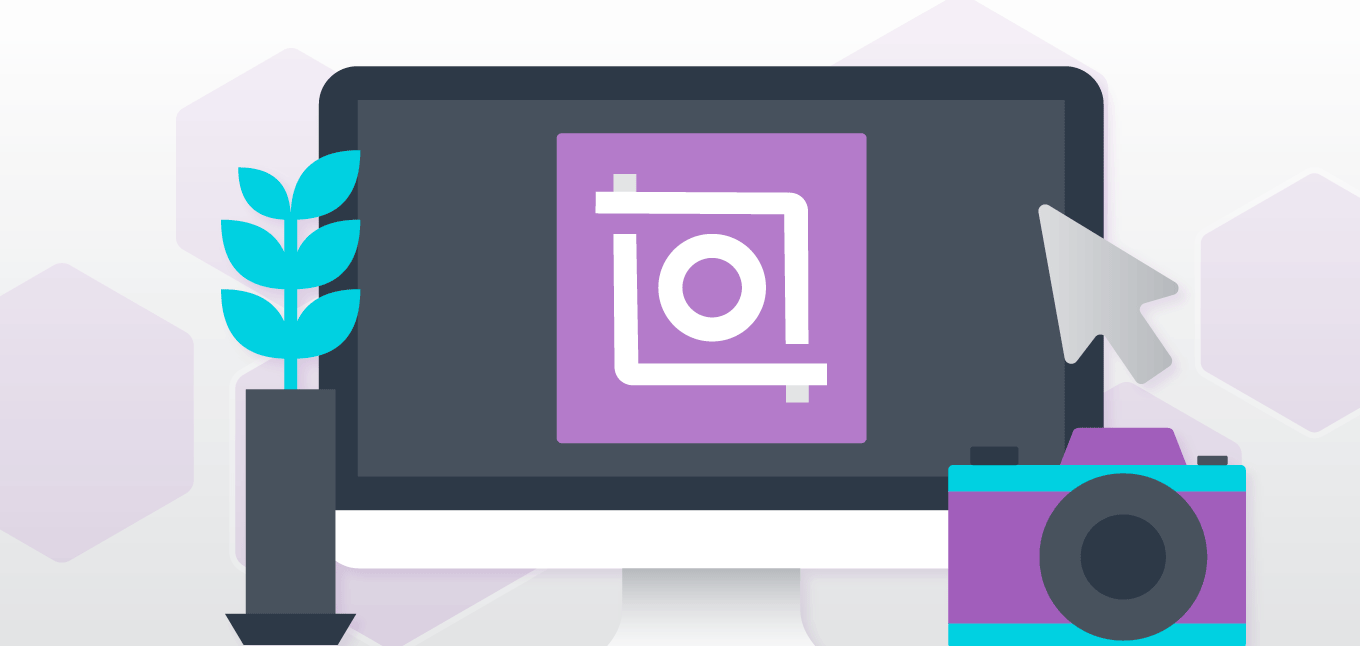 About InShot
Since I've discovered the InShot app, I've been edited videos nonstop. InShot is a revolutionary video creating and editing app. With this app, I create high-quality, 360-degree videos with my phone. I love to share them then on social media, including Instagram and Facebook.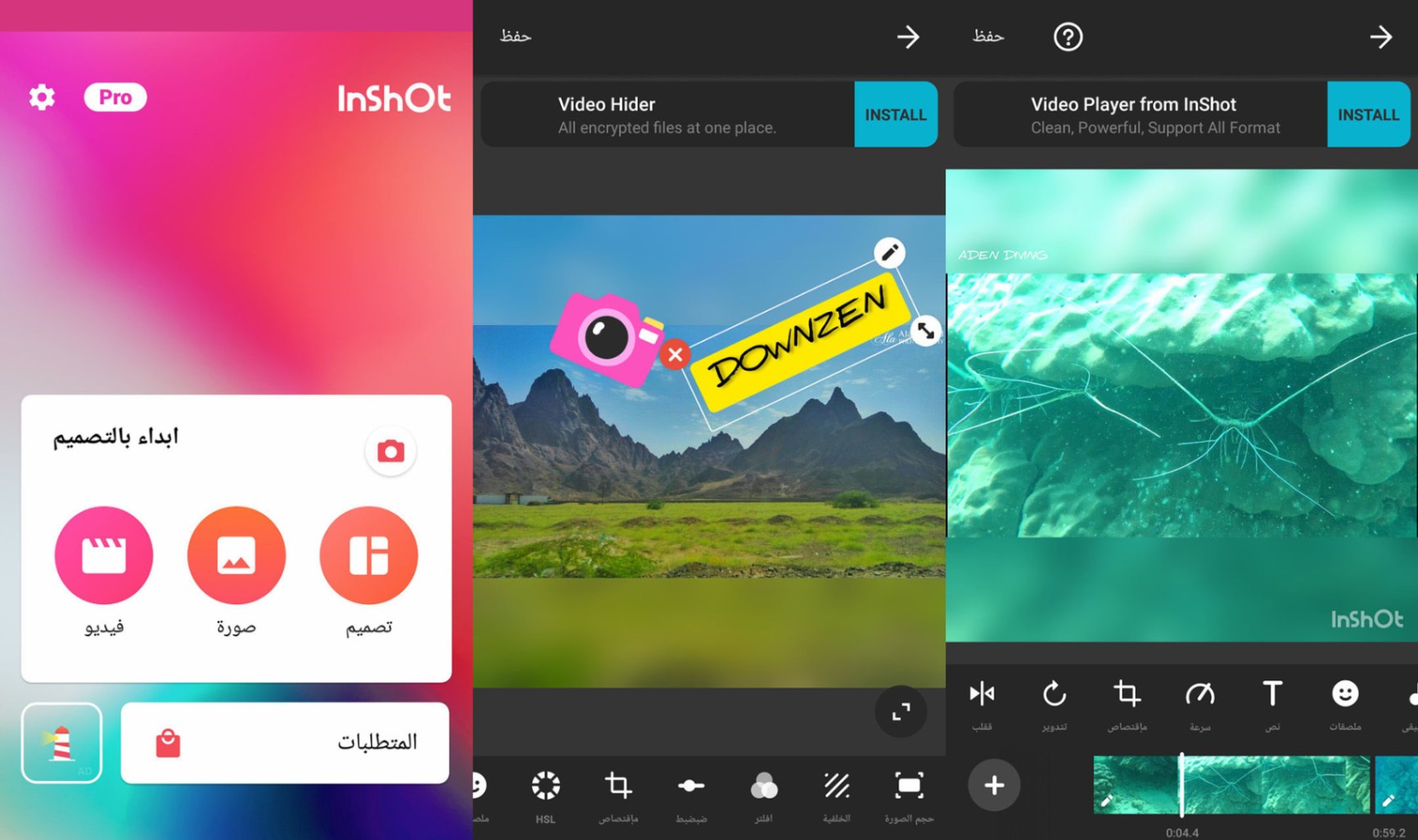 The app's suite of video editing features includes video splitting and trimming. I can merge video clips and import photos and images. With various filter effects, special music, and sound effects, I make my videos unique.
I'm very impressed with the voice-over feature and the tool to add animations, stickers, and text.
How To Download The App
The InShot app is available on Google Play Store for Android devices. I downloaded the app directly onto my phone. If you want to download from Play Store, click on your phone's Google Play Store icon to open it. Type "InShot Video Maker" into the search line and then search for the app.
Click on the name when it appears, and then click "Download." Follow the prompts to install the app on your phone. If you have any problems with the installation, you can get more detail on the applicable Android site.
If you have an iPhone, you'll find the app in the App Store on your phone. Click on the App Store icon and type "InShot" into the search line. Click on the "Video Maker" option and follow the prompts to download and install. If you have any problems get more detail on the applicable iOS site.
Features Of InShot
All-In-One Video Editor: I'm impressed that InShot combines so many functions into one app. It is an app that provides professional video trimming, cutting, and cropping. I can split videos into two parts and even multi-split videos into several clips.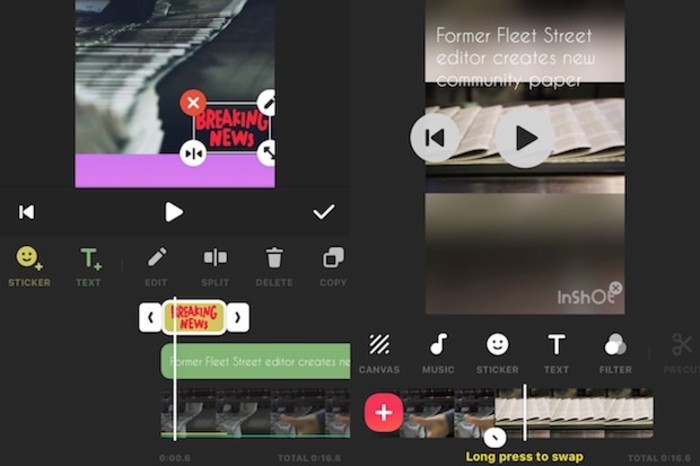 The app also merges multiple clips into one; I can crop these videos and then exports them in HD quality. Another great feature of the app is the pro vlog maker that is specifically compatible with YouTube. The application is not only YouTube friendly; I can use InShot on all my social media accounts, like Instagram and Tik Tok.
Another great feature is the music, sound effects, transition effects, and recorder. I extract music from videos with the app, and I add my voice to my videos, as the app also records. It allows me to control the volume and where and when the music has to fade in or out.
I can also rewind my video with one click and rotate my videos. In this function, I can merge two clips by adding transition effects. This enables me to make the transition of video clips more cinematic. I become a montage video master with InShot with more than 60 available transitions with just a click.
Video Filters, Video Effects, And Video Speed Control
The app offers me movie-style video filters and full effects such as Glitch effect, stop motion, Retro, RGB, etc. I can adjust my video's brightness, contrast, and saturation.
The app also allows me to adjust my video's speed with video filters and video effects. I can also choose between fast or slow video speed and decide if my video should be full screen. I often freeze special moments.
The app offers me the opportunity to add text to my videos. When I want to add stickers and emojis to my video, I can choose from more than 1,000 stickers in the app. Apart from this, I can also use the app to create custom memes and images.
Video Converter, Photo Slideshow Maker, Ratio And Background Features
I frequently need photo slideshows in my work, and I prepare these shows with the InShot app.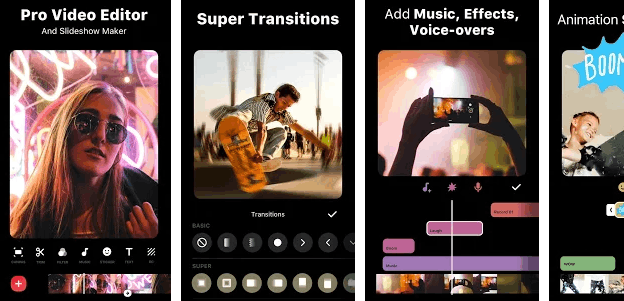 As I also share my videos on Instagram, YouTube, and Tik Tok, I use the ratio feature often. With the app, I can fit my videos in aspect ratio—1:1 for Instagram, 16:9 for YouTube, and 9:16 for Tik Tok.
I share my videos on all social apps. The app allows me to share to YouTube, Instagram, IGTV, Facebook, WhatsApp, Tik Tok, etc. I frequently make collages and then use the many stylish collage layouts the app is offering.
How To Use InShot
I'm finding it very easy to work with the InShot app. By just following the steps, I've explored a lot on the app already.
I downloaded the InShot app for free from the Google Play Store onto my Android Smartphone. Remember, the app is also available for iOS devices on the Apple Store if you have an iPhone.
Choose An Option
When I open the downloaded app, I'm prompted to choose an option. The options are to either import photos and videos or to edit existing pictures and videos. I tested the app the first time I opened it. I chose an existing image and, after that, a video.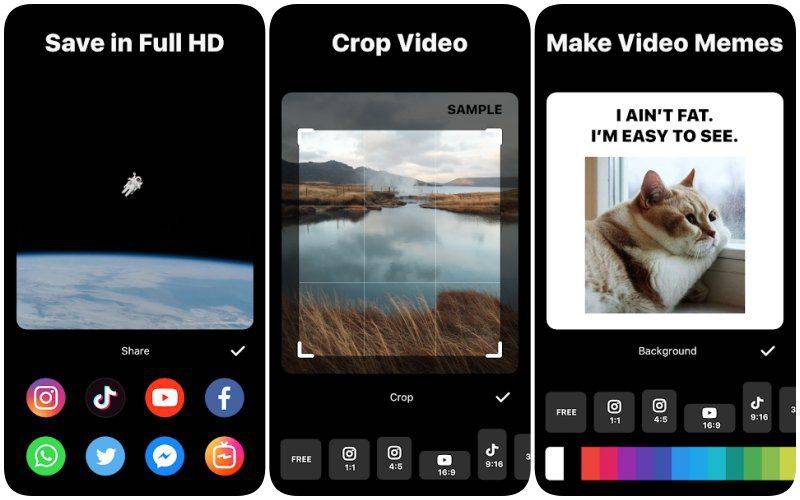 As soon as the photo, and later the video, had been imported, I was allowed to crop and trim it, add a background, or play it with added visual and sound effects. The essential editing tools have been easy to use from the beginning.
Every time I use the app, I experience that apart from the essential video editing tools and features, the app offers much more. As soon as I'm finished with the basic edits to my photo or video, the next screen prompts me to add sound effects, music, or voice-over effects.
If I want to add music, I can either import a song stored on my device or choose one from the app's collection. Once I've selected the sound and music I prefer, I use the control tool to find the perfect balance between voice-over and music volume and intensity.
Add Text, Stickers, Animations, And Resolution
When I'm satisfied with how my video looks and sounds, the next screen allows me to add text, the app offers different options. There are a variety of fonts to choose from and many color schemes.
I can also move the text around to get the placement I prefer. I then set the start and end times for when the text must appear. The app also allows me to add stickers and animations to my photos and videos.
This feature gives my material a personal and unique touch. A convenient feature that I sometimes use is InShot's tool to change my videos' resolution. I can save my videos in 480p, 720p, or 1080p.
Saving And Sharing
When I'm satisfied with my video and have edited everything I want to edit, I click on "Save." It then takes some time for the rendering and conversion process to complete. But when the process has been completed, the video is saved and accessible in my InShot gallery.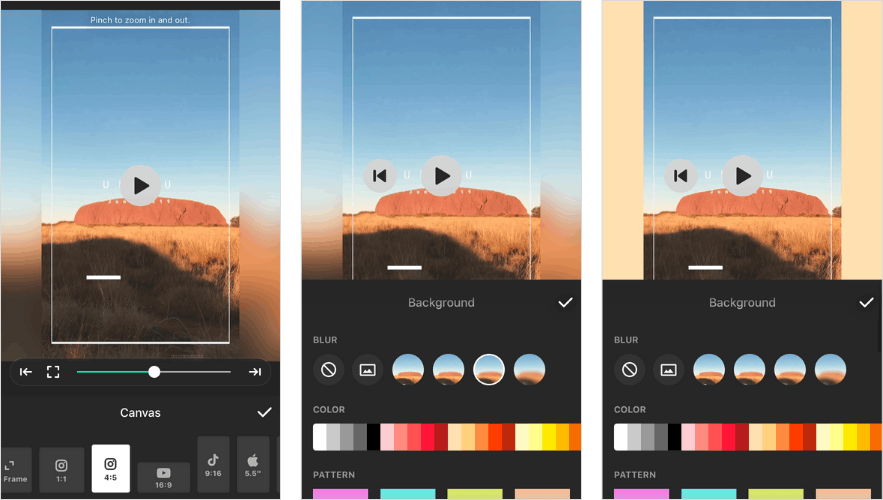 I often select a video in my gallery and stream it directly to my social media channels. I can even share it on Instagram; InShot allows me to select hashtags.
The free version of InShot does have ads. It is, after all, a free app. However, they haven't disrupted or interfered with my ability to edit and create videos.
InShot Pro
I work with the free version, but there is also an InShot Pro available. The more I'm working with my free app, the more I'm considering upgrading. The free app provides everything I need, but typical of someone "playing around" with technology, I would like to see what extra can be done with the InShot Pro.
InShot Pro doesn't limit the effects, filters, stickers, and transitions I want to use. With an InShot Pro Unlimited subscription, I could have access to all features and paid editing materials, including stickers, filter packages, etc.
All watermarks and advertisements will be removed automatically. I will be billed for the subscription monthly or annually, depending on my choice. Payment will be charged to iTunes Account at confirmation of purchase. My subscription to InShot Pro will automatically renew unless the auto-renew is turned off at least 24-hours before the end of the payment period.
Conclusion
If you love making your videos, the InShot app is a must-have for you. With this editing app for videos and photos, you can, just like me, easily add music, text, and emoji to your videos. I would like to see what cool effects and transitions you will have on your videos.