It can be incredibly challenging to learn a new language. A long time ago, you had to go to school to acquire the fundamentals of a new language. But today, with the Babbel app on your smartphone, you can learn a new language in no time at all.
Babbel is a well-liked language-learning app that provides straightforward lessons in a variety of languages. Its courses and other engaging interactive features make education a breeze. Babbel users improved their grammar and vocabulary by 96% after 10 hours of use, and their pronunciation improved by 73%, according to a study.
Take a better look at the Babbel app and get to learn different languages and more with the article below.
Learn a New Language with Babbel
What Are the Languages That You Can Learn With the App?
What Are the Main Goals for Using Babbel?
Discover The Amazing Features That You Learn New Languages in a Fun and Easy Way
Unlock All Features When You Subscribe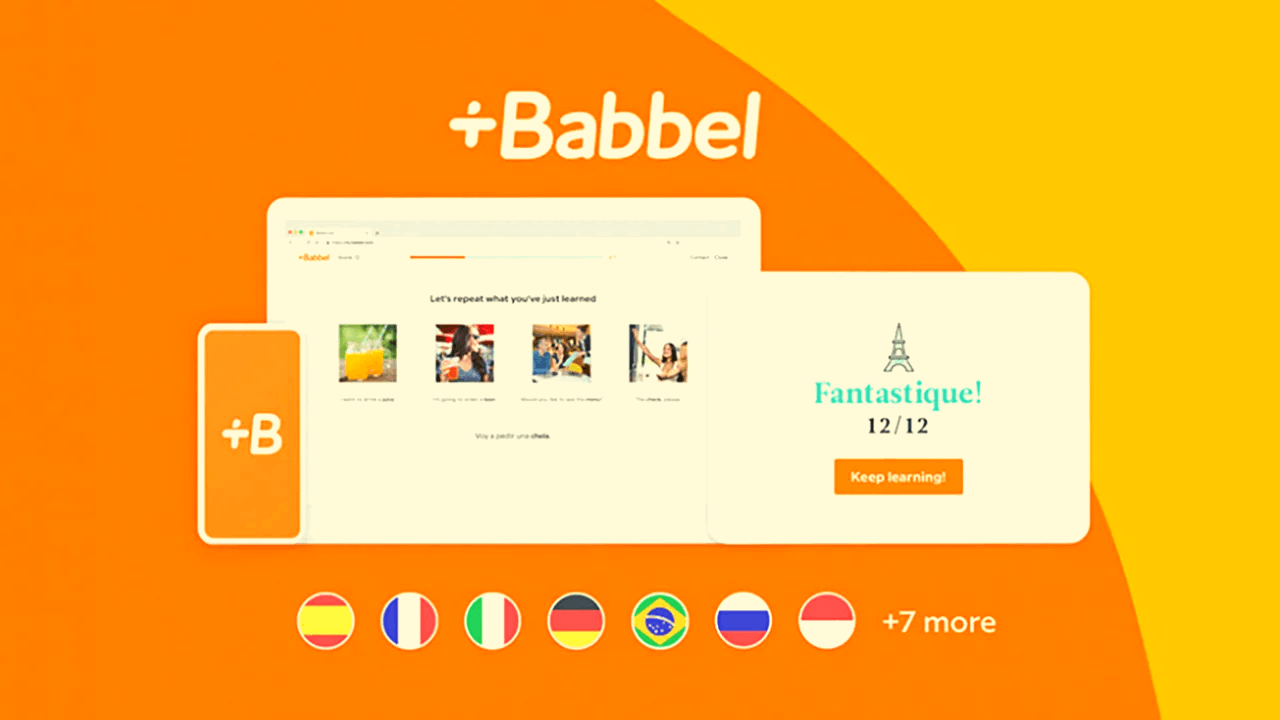 Learn a New Language with Babbel
Learning a new language is easy and simple and that is all thanks to the Babbel app. Babbel is a language app that is built by language experts for those who want to learn a new language.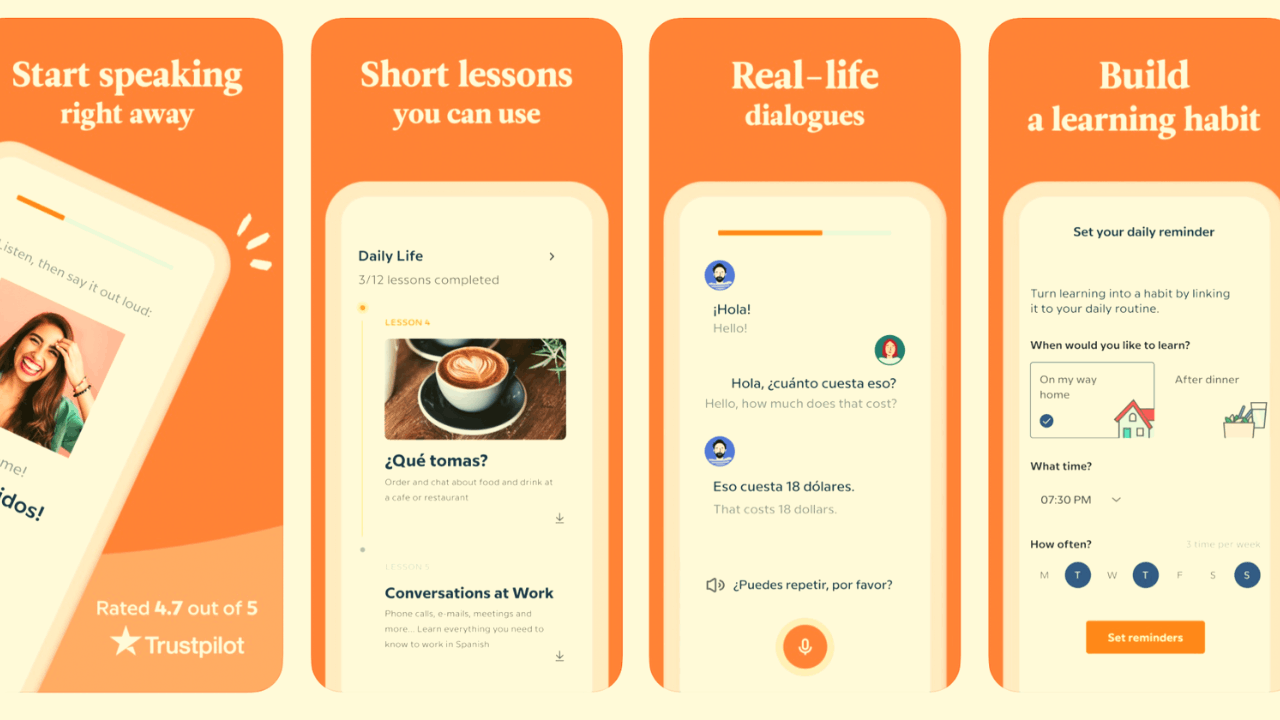 If you're planning on living outside the country or in a region where there is a completely new language, you will surely need Babbel to teach you how to speak, write, and understand a new language for free.
Learn German, Italian, Swedish, Danish, Dutch, and many other languages within the app. With the interactive lessons, you are assured that learning is fun and easy.
The app also offers many other features and that's what you're going to discover today.
Getting Started with the Babbel App
Using the Babbel app from the outset is a breeze. After installing the app on your device, you can begin studying the language of your choice right away. After creating an account, you'll have access to a plethora of language options.
Choose the language you wish to study, and the app will give you a complete introduction to that language. When you first use the app, it will also provide you access to some user data.
Each language also has a course that you need to follow starting from the basics down to the more complex dialogues.
What Are the Languages That You Can Learn With the App?
Many users are often surprised to discover that the Babbel app features many different languages. There are a lot of featured languages that you can learn within the app.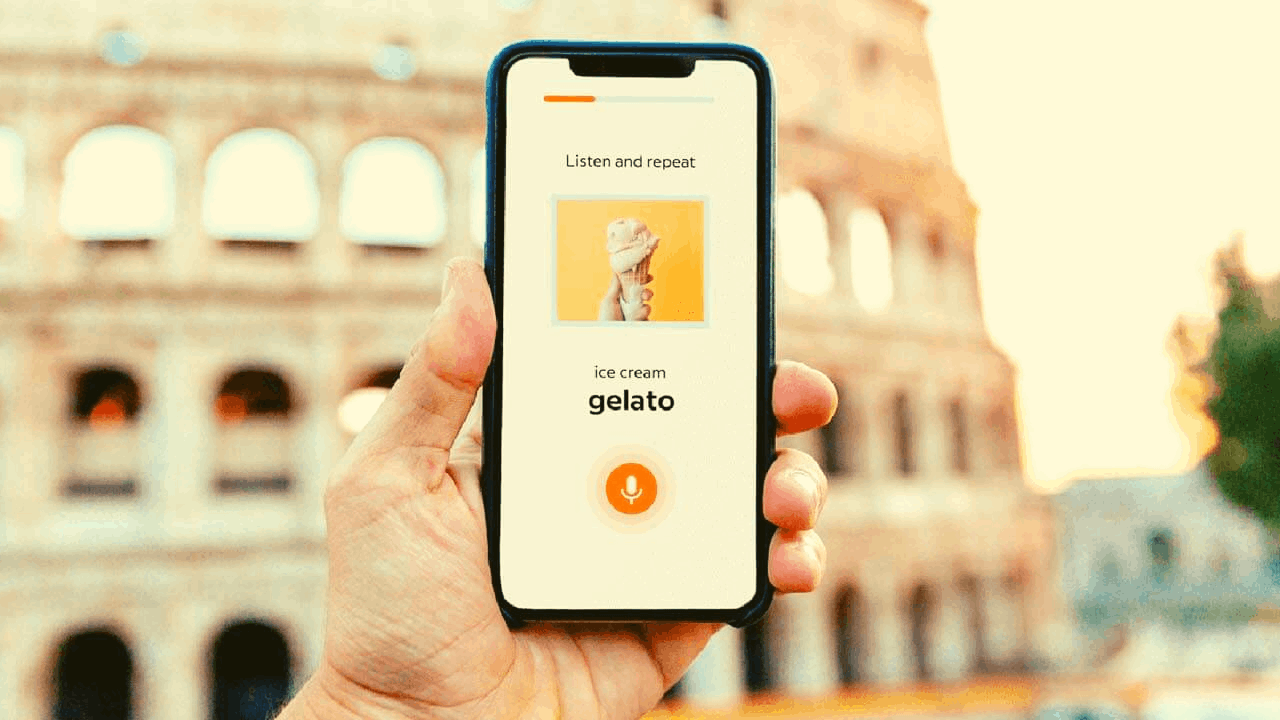 These include French, German, Portuguese, Italian, Danish, Swedish, Norwegian, English, Indonesian, Russian, Turkish, Polish, and many more.
If you're a Russian who wants to speak Polish, you can easily switch the language to Russian first and start using the app to learn the Polish language. Each language has its course that is tailored to your native language so it is much easier to learn.
If you want to learn Chinese or Japanese, these languages are not yet available but let's hope they will be soon.
The Structure of Babbel Lessons
Now let's talk about how each lesson is structured. As mentioned above, each course is tailored to the language that you want to learn. There is also a very clear structure with specific objectives in each lesson.
If you're already exposed to the language and you just want to learn more, you can skip ahead from the basic classes and jump straight into the more advanced lessons. At the start, the app recommends certain lessons that you might find interesting. This makes the introduction of the language much more fun and simple for you to understand.
Beginners can choose from a wide range of lessons through the Topics option. The Topics option introduces you to a many different lessons that introduce you to specific topics such as countries and tradition.
What Are the Main Goals for Using Babbel?
The Babbel app is the perfect mobile app to use if you truly want to learn how to speak, write, and listen in a new language. The main reason behind this is that the ultimate goal of the app is to provide you with lessons that will help you retain what you learn.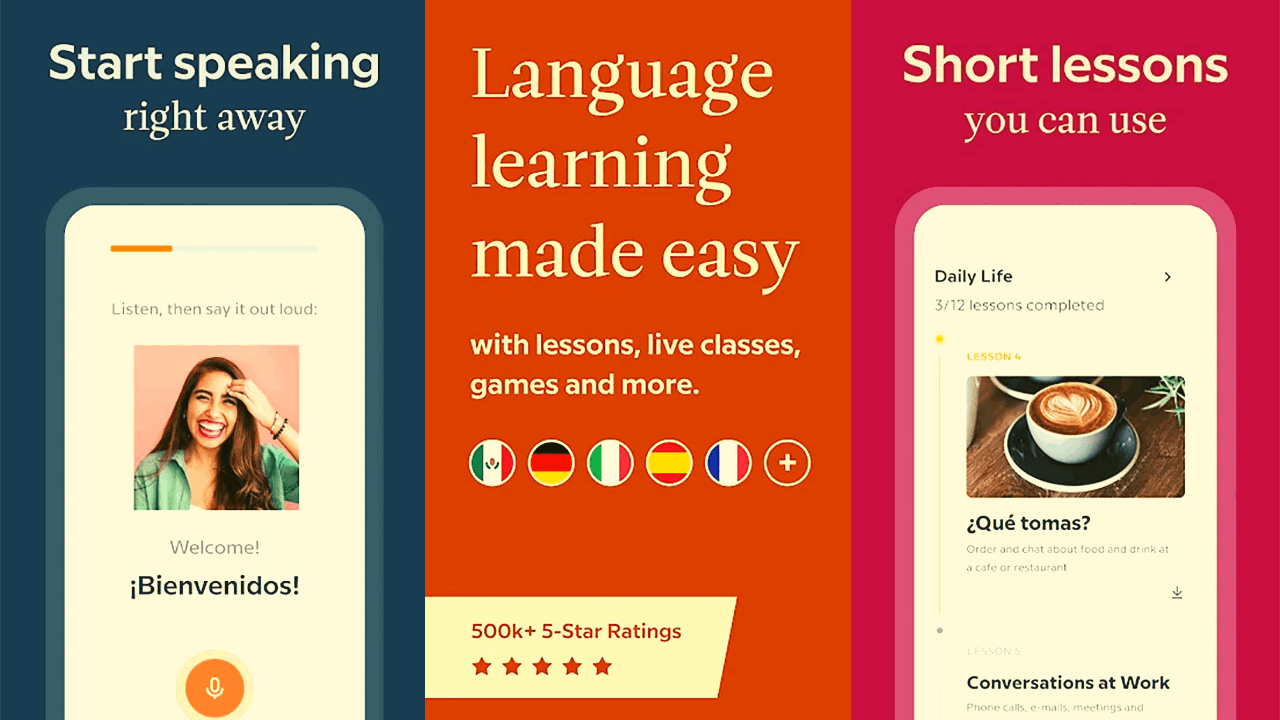 Practice and repetition are the keys to success while picking up a new tongue. The more you interact with native speakers or utilize the language in your daily life, the more you'll begin to subconsciously use it.
Each course is divided into two parts where you get to learn new information and then test it out through a series of exercises. Most of these exercises are all about filling out the missing words from sentences and spelling the words correctly.
You will also be required to translate each sentence to the language you want to learn. You also repeat the words, phrases, and sentences aloud then you will get evaluated by the app.
Learn by Listening to Podcasts
Apart from the comprehensive lessons available through courses, there is also another option for you to learn more about your chosen language. Podcasts are also available on the app for you to listen to.
These are just bonus content for you to enjoy and all of these are available based on the language such as Spanish, French, English, Italian, and more. A good example of a podcast to learn from is A-Zero to A-Hero.
It is a Spanish podcast focused heavily on conversations between two people that will help listeners learn more about the Spanish language. Another great example is Palabras Bravas which allows users to practice their listening skills and implement what they've learned through the podcast.
Discover The Amazing Features That You Learn New Languages in a Fun and Easy Way
Babbel is one of the top apps to use to learn a foreign language and that's because of its many features. There are many ways to learn new languages apart from taking lessons.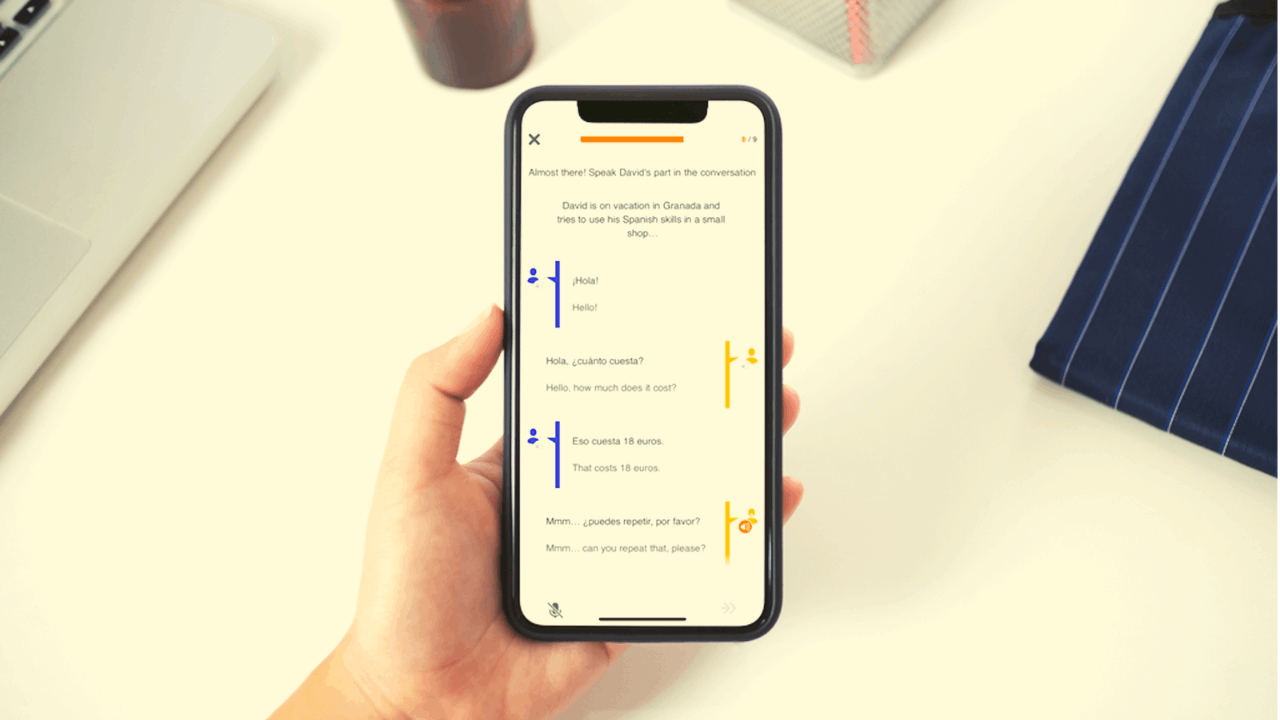 Some of these features include Culture Bites where you get to learn the culture of the region where the language originated from. This is a good way to introduce yourself to the traditions and somehow pick up on the language.
Another way to learn more about the language is through the two-minute stories that feature different reels including facts about the country and language.
Lastly, Babbel Live is a live stream that features different content from the language that you want to learn. Check all of these features out and slowly integrate them into your conversations so you can learn the language the fun and easy way.
Learn on the Go with the Offline Mode
If you are traveling around the world and want to learn a new language, chances are you want to be online all the time. That is quite unrealistic knowing that you're off the grid most of the time.
Babbel allows you to continue learning through their offline mode feature. You get to download the lessons beforehand and learn as you go.
This is one of the app's strongest features that allows you to learn anytime, anywhere. Whether you're traveling or you just want to continue your lessons as you workout at the gym, you can now do so with the app's offline mode.
Unlock All Features When You Subscribe
Babbel also features a subscription membership for its users starting at $12.95 per month. The rate differs from region to region so it is best to check out the app first before purchasing the subscription.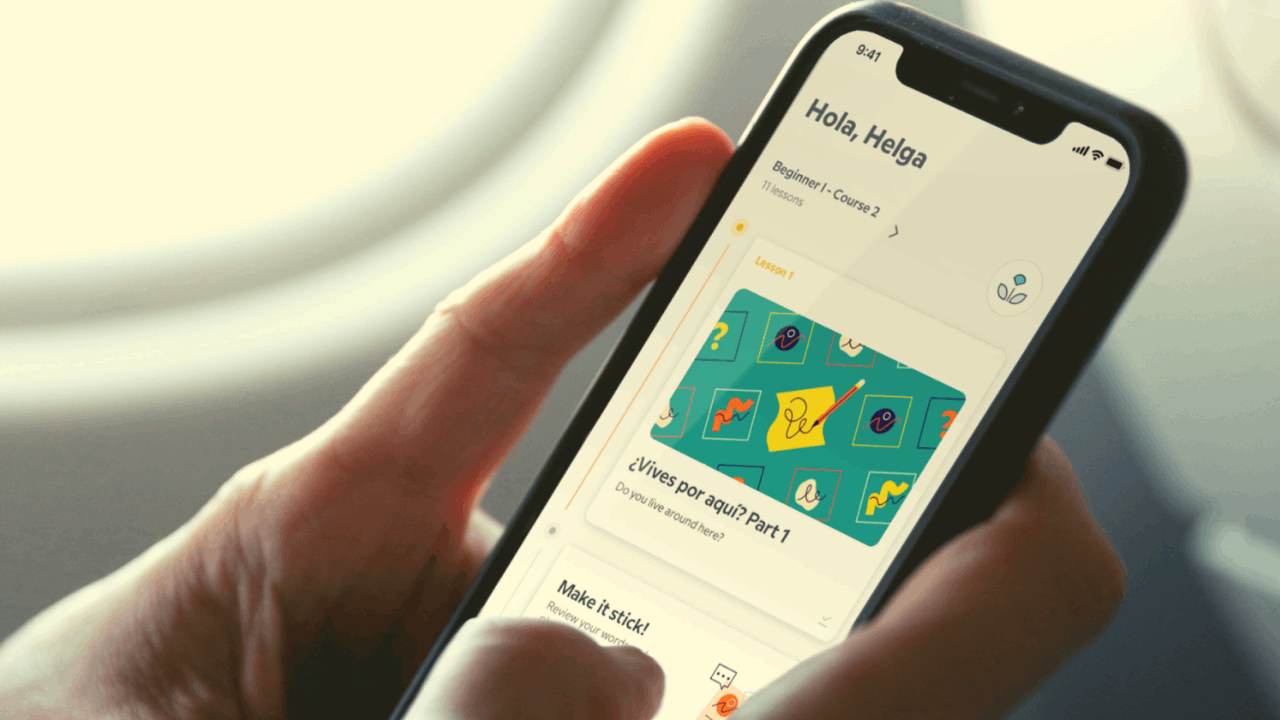 The rate also decreases whenever you pay for several months of access or go for a yearly subscription. You can choose the six-month or the yearly subscription so you can save more.
The major benefit you get from purchasing the subscription is you get unlimited access to all the lessons including all the other features mentioned above.
If you truly want to unlock and enjoy all the features, go ahead and purchase the subscription.
Overall Learning Experience
It is quite obvious that the developers have set their objectives when it comes to using the app. Babbel is the perfect app to learn a new language.
When you learn with the app, you are slowly integrating yourself with the language through basic words at first and then progress to more advanced lessons.
The features and other content found in the app also ensure that you won't get bored with the lessons. You expose yourself to different methods of learning, allowing you to retain what you've learned on the app.
Conclusion
With so many language apps out there, you always have the freedom to choose that suits you well. The Babbel app offers all the features and lessons that you need to learn a new language in a fun and simple way that is also easily digestible.
With that said, why would you ever pick another app aside from Babbel? Babbel is now available for download at the Google Play Store and the Apple App Store.