With all the buzz about video games and their pros and cons, it's understandable why parents wouldn't want to give their kids the freedom to download and play just any old game they may find online.
Your beliefs on gaming are your own, but there is one undeniable fact when it comes to video games, and that is the kids love them. As a result, many developers have decided to use them for educational purposes. Here are some video games that will help your children learn while playing games. Let's take a look!
Hangman
Stack the States 2
Mad Libs
Prodigy Math Game
Dragonbox Math and Chess Games
Animal Jam
Thinkrolls 2
TinyBop Games
Endless Alphabet
PBS Kids Games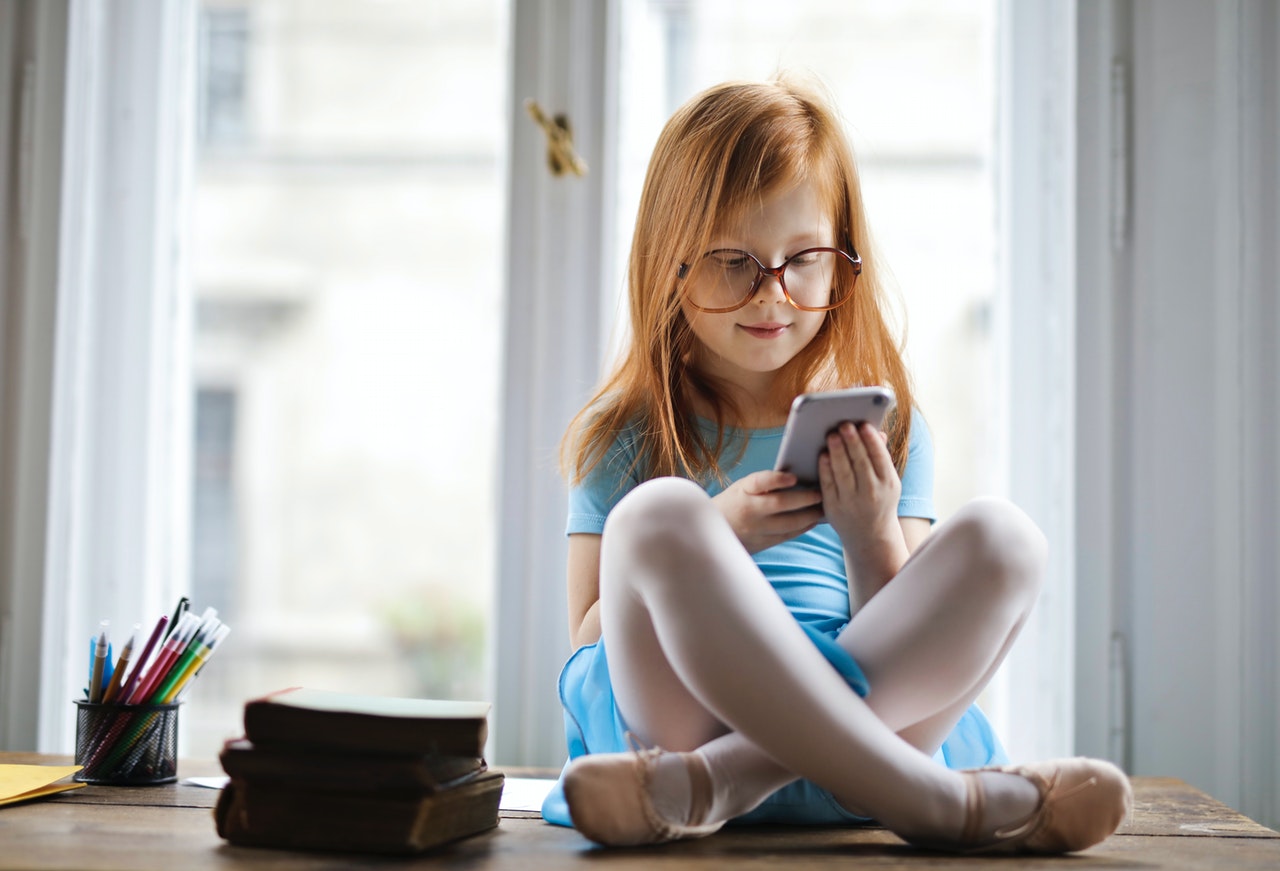 Hangman
Hangman is a classic game we've all played at some point in our lives, and now it has a digital version to keep up with the modern world.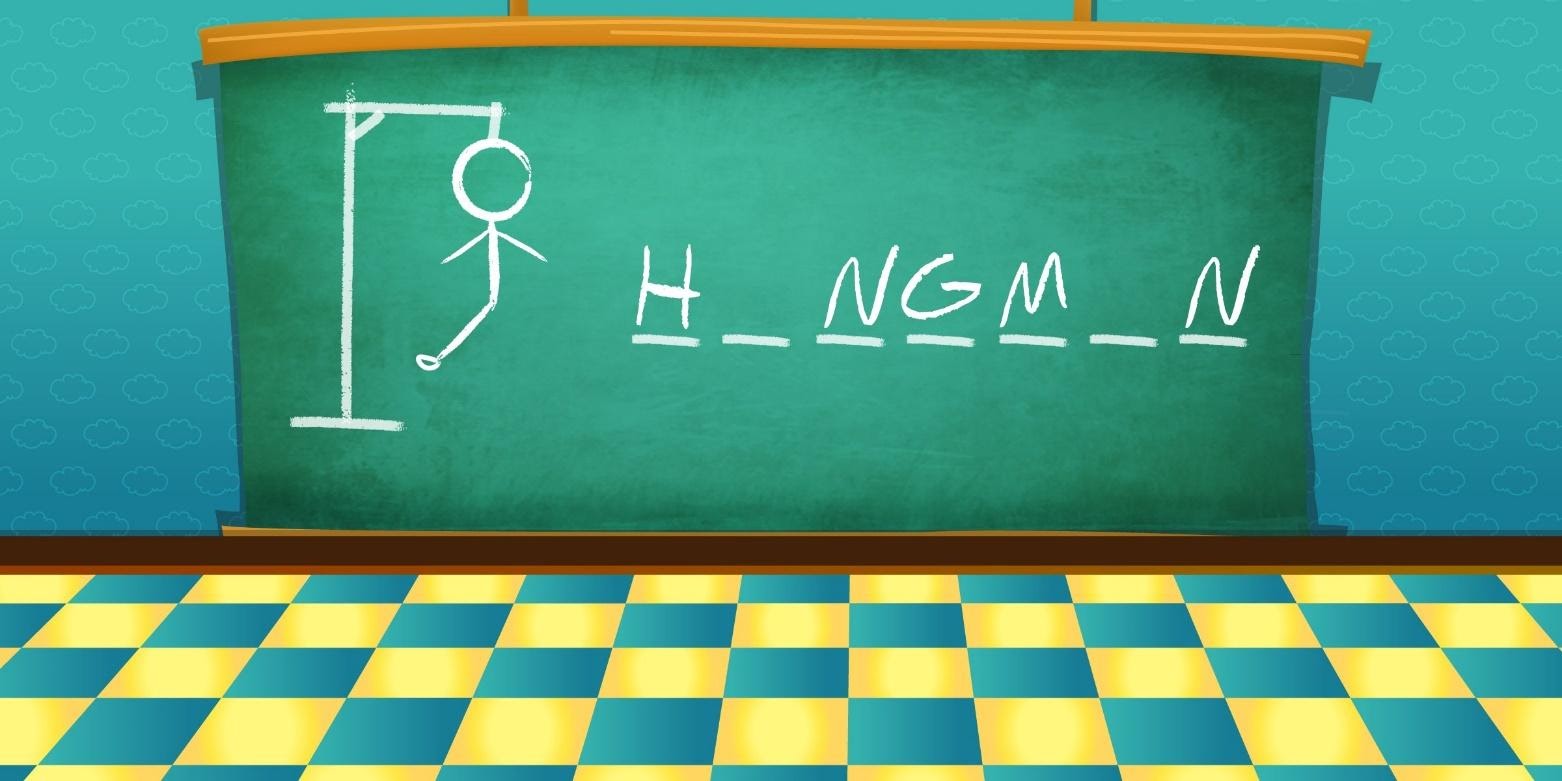 There are plenty of different versions, but the linked version stays true to the original game. Its simplicity is what makes it such a great choice for people of any age, especially kids learning new words.
It comes with fun twists and animations, all while allowing your little ones to expand their vocabulary and correct their spelling.
The most fantastic feature of it is that it is available in English, Russian, Portuguese, Spanish, French, German, and Italian, making it a great choice for kids to practice anywhere in the world.
How to Download
The game is available on the Google Play Store for Android devices and the Apple App Store for iOS devices.
It comes completely free and asks for a mere 4 MB of free memory space.
Stack the States 2
This is a wonderful game to help teach your kids about US geography! Stack the States 2 features a 3D interactive map of the United States, detailing borders, landmarks, capital cities, flags, and more.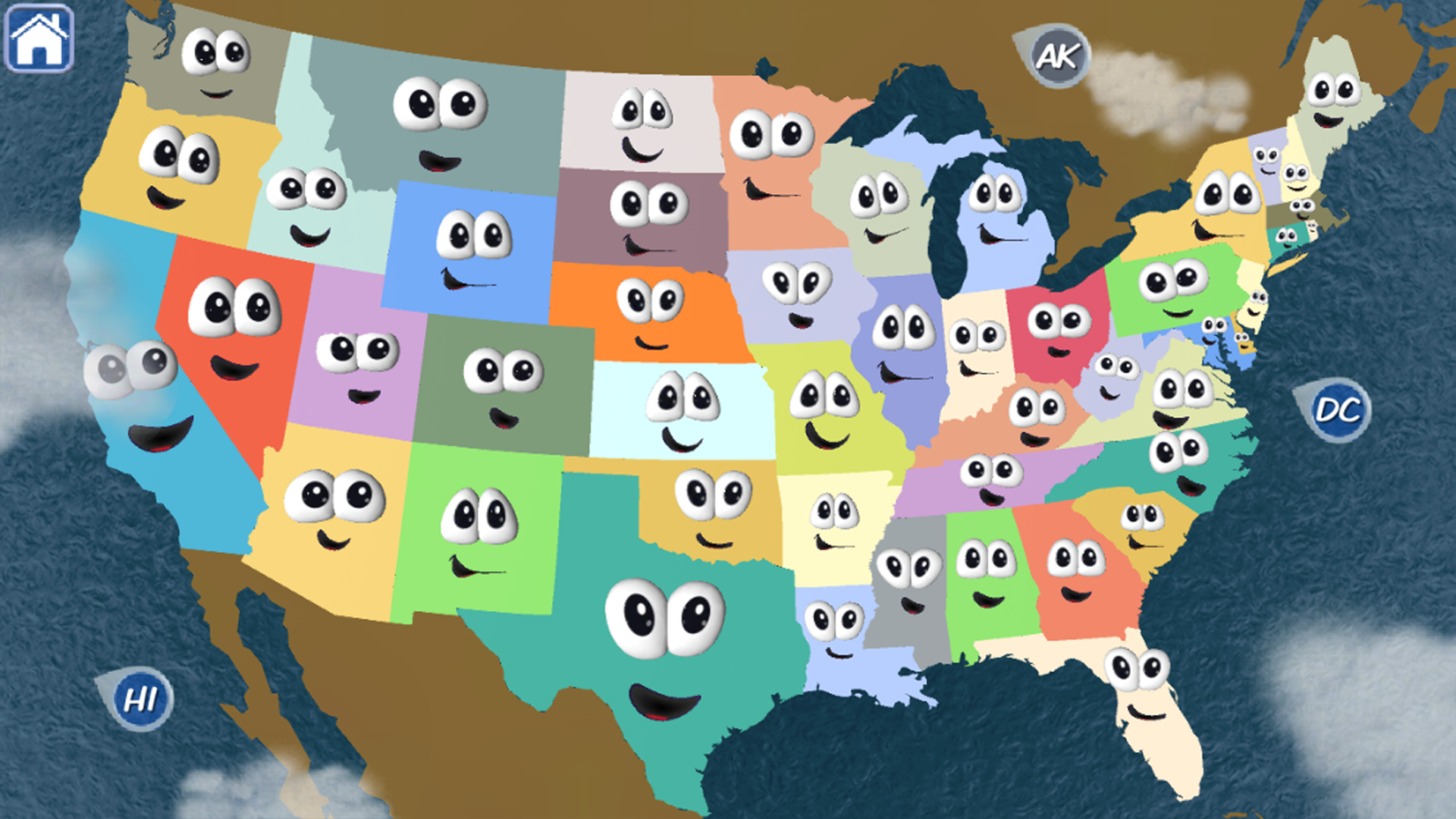 The game's objective is to stack the states on top of each other to reach the line.
Every time you reach the line and finish a level, you earn a new state, which will appear on your interactive map.  Filling in this map grants you new game modes: Map It, Connect 2, and Capital Cap.
There are plenty of lovely features like a voice mode for the seeing impaired, multiple profiles for siblings, and more.
How to Download
Similar to the product mentioned above, it is available for iOS and Android devices.
To get started, you should open Google Play Store or Apple App Store and have the app downloaded from there.
Keep in mind that to access the premium ad-free version, you will need to pay $2.99.
Mad Libs
Mad Libs is another fun language game that will help teach children about figures of speech, parts of speech, and sentence structure.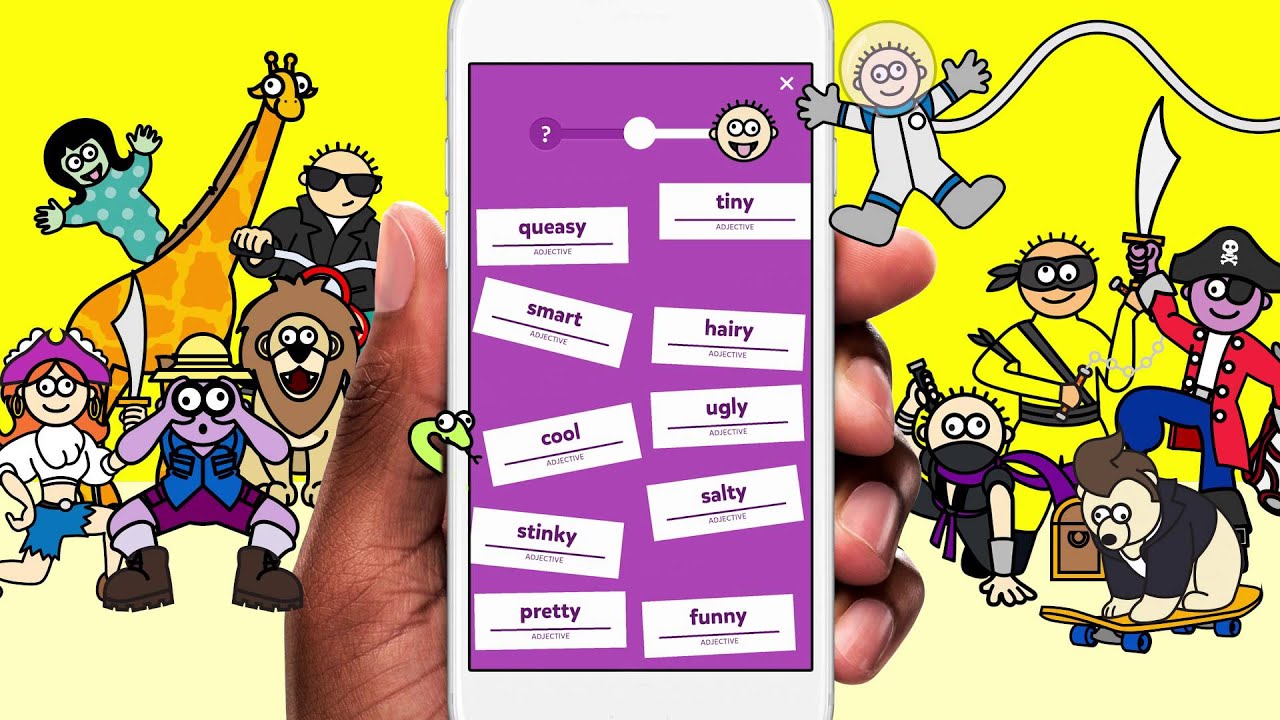 If you aren't familiar with how Mad Libs works, you are told to give various phrases or words to fill in the gaps in sentences.
The catch is that you don't get to see these sentences until all the blanks are filled in, leading to some funny and quirky sentences that don't always make a lot of sense.
If you want to teach your kids more about different parts of speech, then Mad Libs can be a fun and funny way of teaching them while also teaching them new words at the same time.
How to Download
The prodigy version of the app is exclusive to iOS devices. It can be found at the Apple App Store and asks for 111 MB of free memory space.
If you are an Android user looking for a suitable substitute, we would recommend the Fun Libs from the Google Play Store, which is pretty similar and will allow your kids to create hilarious stories.
Both are free-to-use with in-app purchases ranging from $0.99 to $1.99.
Prodigy Math Game
Prodigy Math Game is a free math game that can be used to help teach children the basics of mathematics.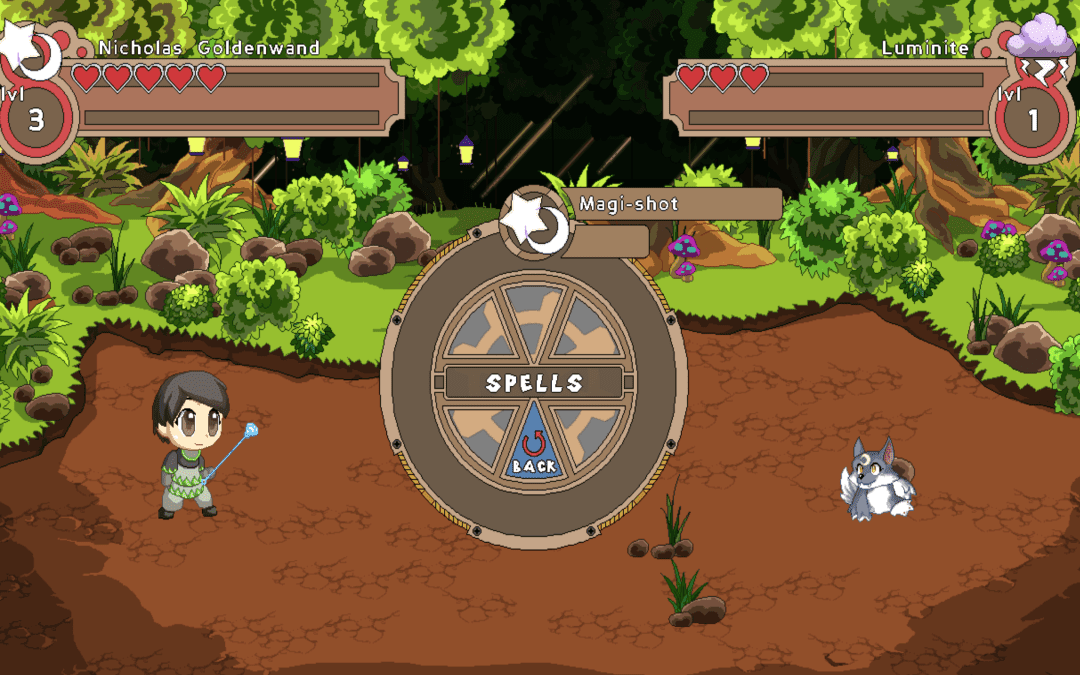 Many parents and teachers use it as a teaching aid, and it is excellent for children ranging between the ages of 6 and 12.
It matches its math problems to the individual's strengths and weaknesses, so it won't ever feel too difficult or too easy.
The way the game teaches is engaging and innovative, an excellent way to build logic and math skills. This is undoubtedly one of the better apps to teach math to kids.
How to Download
Used by more than 50 million people around the world, it is tailored for kids of any age.
The app is available for iPhone/iPad and Android smartphone/tablet users.
It can be found for free at the Apple App Store and Google Play Store, with both versions asking for around 29 MB of free memory space.
Dragonbox Math and Chess Games
For years, chess has been seen as an intellectual sport.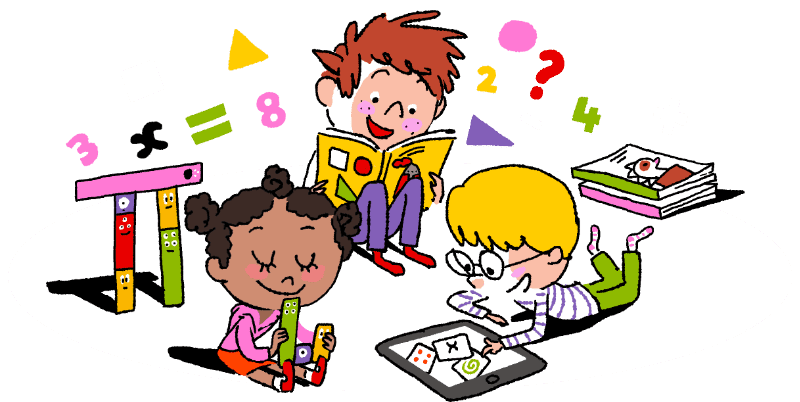 A game that requires the logic and critical thinking of chess in a digital format for kids is an excellent opportunity to teach your kids these very skills.
To complement these games are some other math games that come with it, which will help further capitalize on logic and thinking skills.
It offers an entertaining approach to STEM basics and is considered to be suitable for all children that are above the age of 3.
How to Download
This is another great game to include on your iPad or tablet.
You can download it from the Apple App Store or the Google Play Store.
However, keep in mind that your device needs to run iOS 9.0 for the apps to be glitch-free.
Animal Jam
Your role as a parent should be to introduce your children to the living life that surrounds them.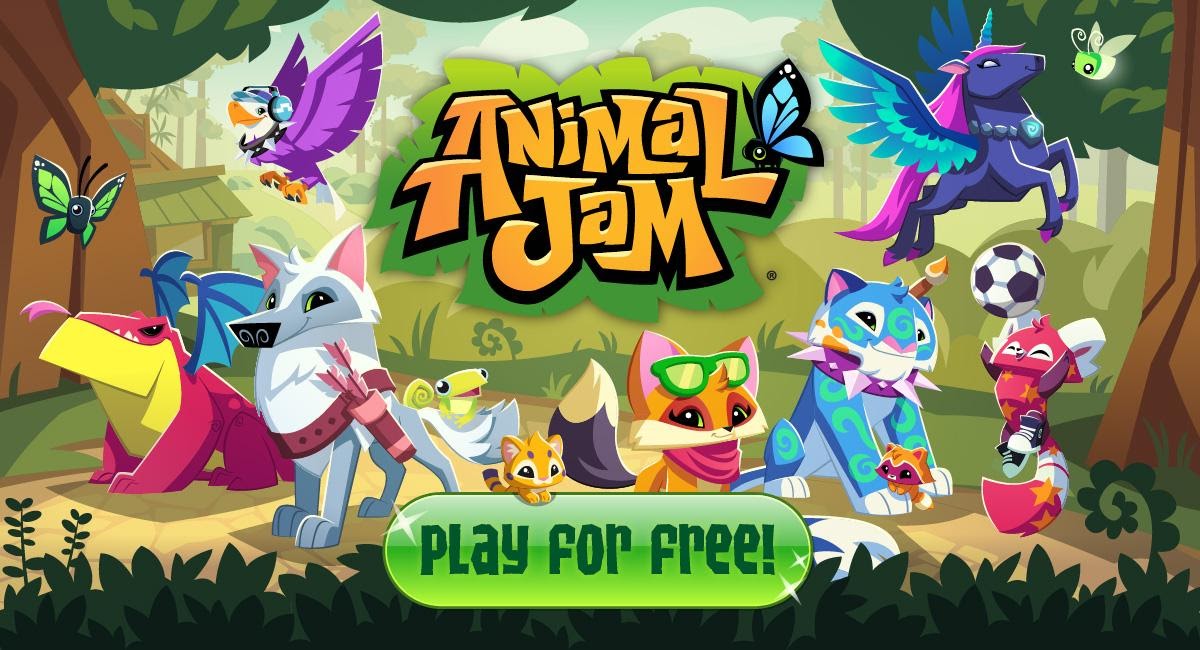 In our opinion, there isn't a better way to do it than through a game launched in collaboration with the National Geographic Society and with more than 160 million active users.
It is perfect for kids between the age of 6 and 12, offering a fun 3D approach to exploring flora and fauna.
Apart from learning more about real-life and legendary creatures, it also allows users to chat and interact with other players worldwide. 
How to Download
You can also learn more and personalize their character by completing fun tasks and collecting gems. In the end, it isn't a surprise that Animal Jam was named the Best App for Kids of 2017.
Although the game is free to play, there is a bunch of in-app purchases such as Paw Full of Sapphires or Join a Pack! Set that range from $1.99 to $19.99 and may improve the overall game experience.
It is available from the Apple App Store and Google Play Store users and should be simple to find at the respective stores.
Thinkrolls 2
If you want to get your kid started on physics, then installing the Thinkrolls 2 on their device is a fantastic choice.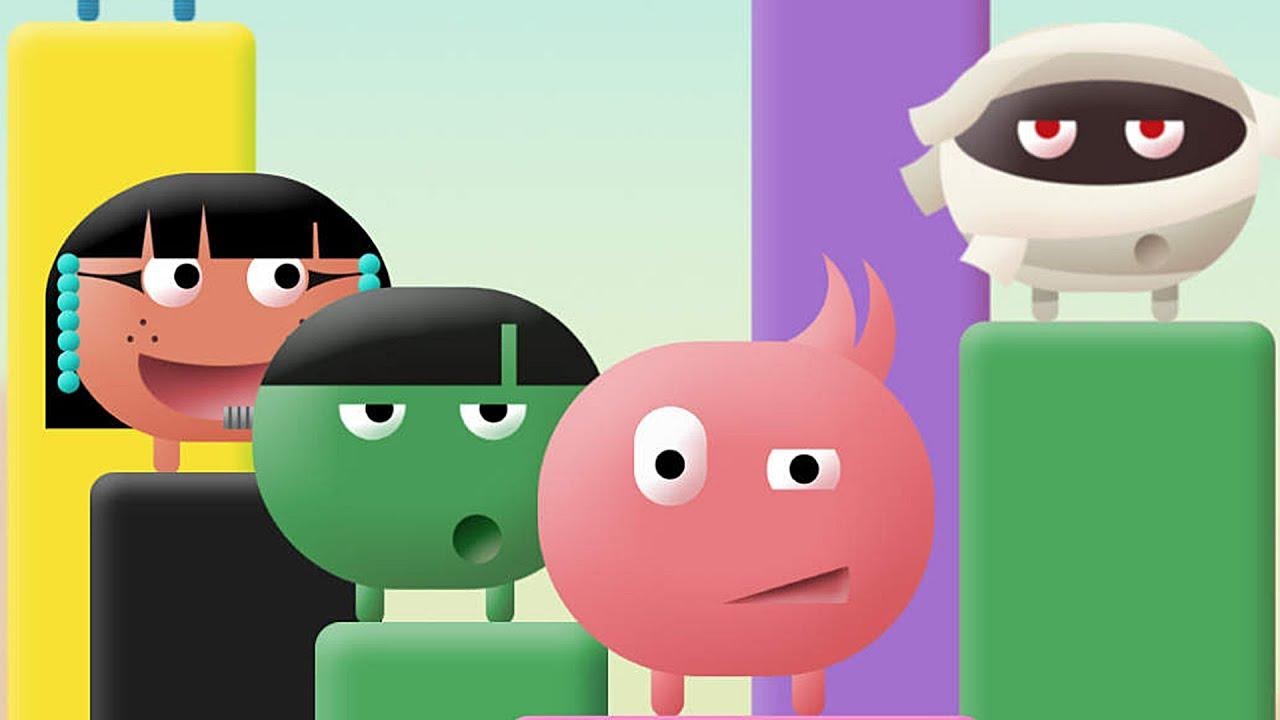 It offers more than 270 challenging levels that will stimulate your children to understand gravity, buoyancy and practice deductive reasoning.
The coolest point is that apart from hands-on physics lessons, it also offers a wide variety of characters that are pretty fun to play with.
It is the ideal way to introduce your kids to STEM and the importance of problem-solving and focus. Most importantly, it can be a great way to spend family time as it offers sharing between 6 devices.
How to Download
The app itself is completely free to download and can be found at the Google Play Store or Apple App Store.
Apart from the basic free version, there is also a $4.99 ad-free plan that is a great investment if you want to keep the game for the long term.
TinyBop Games
If you are looking for a series of feature-packed games, then TinyBop is an ideal choice.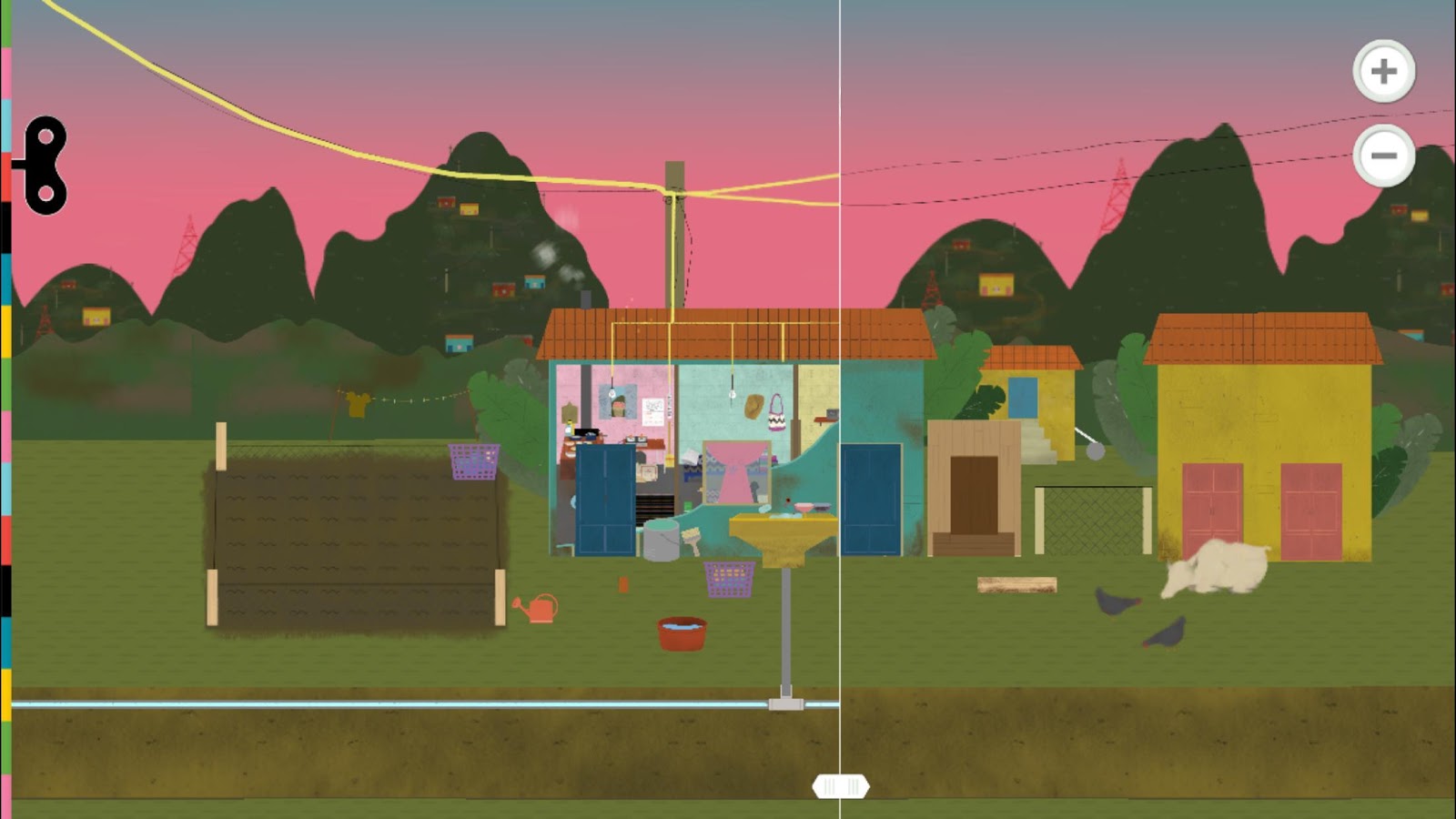 Offering more than several educational apps will introduce your kids to human anatomy, space, and how machines work. 
Among the few games that we would particularly recommend are the Simple Machines and The Human Body.
The biggest advantage of the Tinybop series is that it offers two inclusive plans being the Curiosity Kit set at $16 and the TinyBop Schools, both featuring a wide variety of learning-oriented apps.
How to Download
The developers did a great job launching versions for iOS and Android smartphones/tablets.
The designated markets, including the Google Play Store and Apple App Store, have the same offer of educational games by Tinybop.
Endless Alphabet
Coming from the developer of Endless Reading and Endless Spanish, this app will help your kids enhance their vocabulary and get introduced to complex phrases.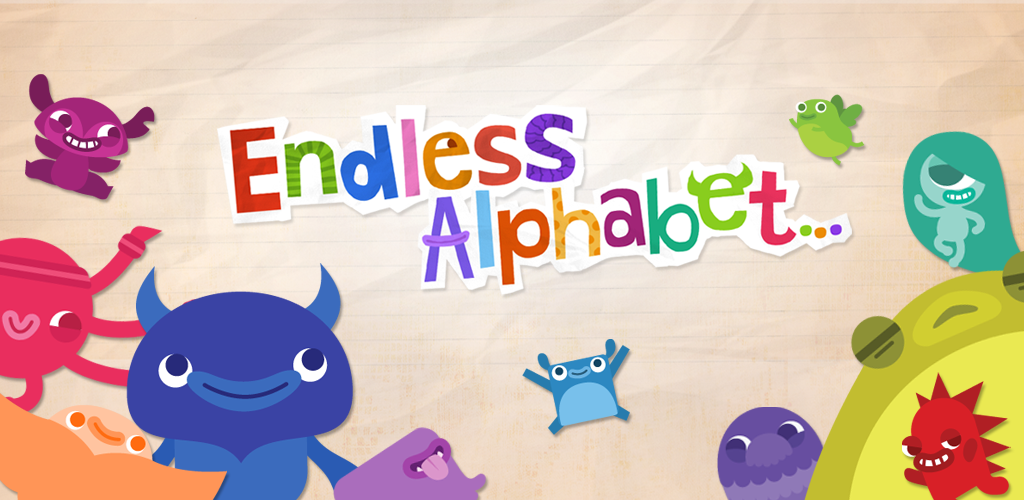 The most remarkable feature is that the educational approach is entertaining and highlighted by puzzles and monsters.
It is perfect for kids that are above the age of 3. We are particularly pleased that there are more than 150 animated words to play with.
Not only that, but the fact that there aren't any set goals or pace makes the app less stressful for youngsters. This amazing app was a 2013 runner-up in the sphere of Best Games for Kids.
How to Download
The installation process is pretty simple and comes down to download the app from the Google Play Store or Apple App Store, depending on the device that you are using.
Both versions ask for around 50 MB of free memory space. To gain full access, we recommend that you subscribe to the pro plan set at $8.99.
PBS Kids Games
Launched by the PBS Kids channel, most of the featured games are directly related to the TV shows.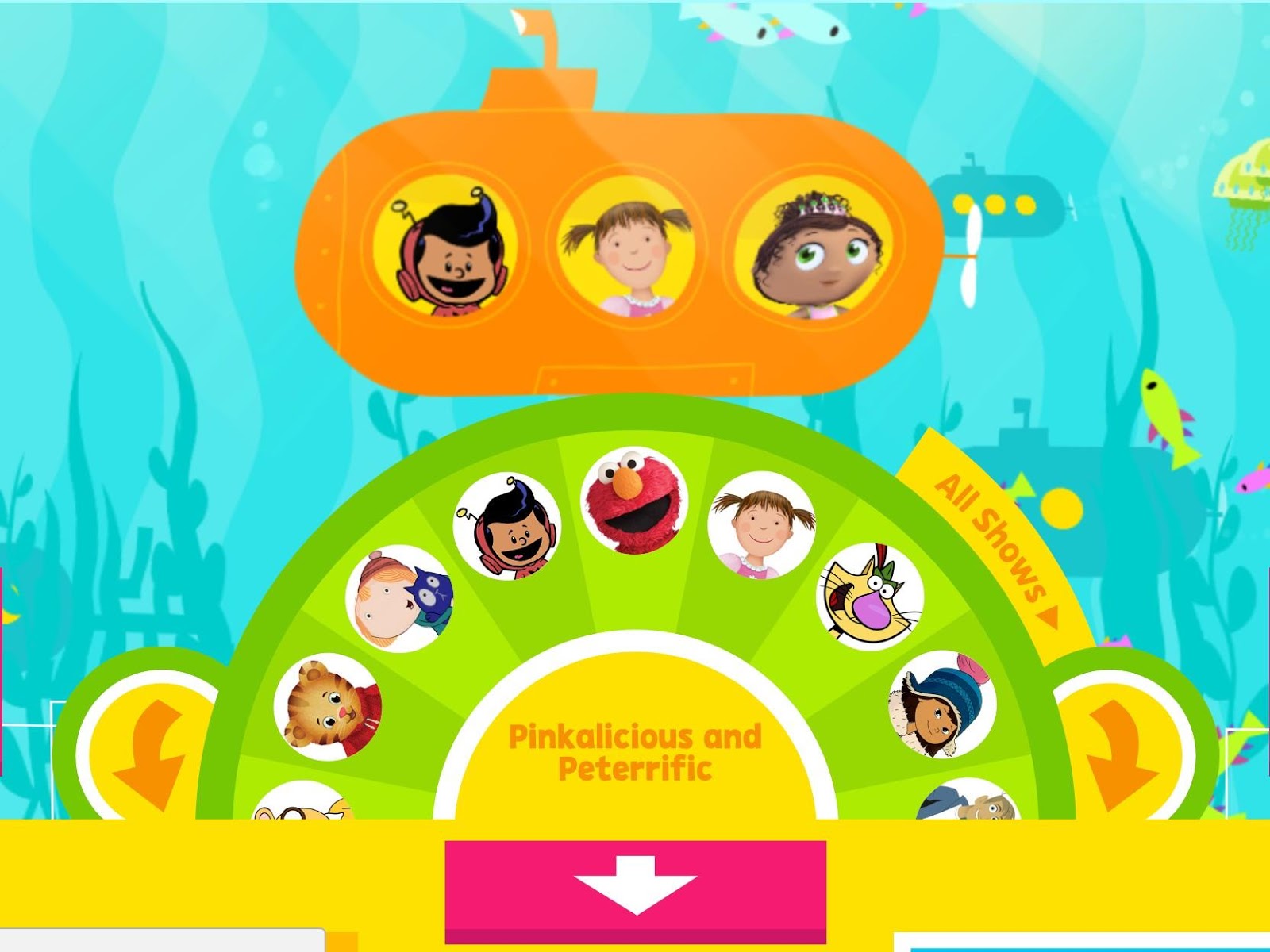 With that in mind, if your children are fans of what PBS Kids offers, they will be more eager to engage in these educational games.
We found this series to be ideal for kids that are between the age of 4 and 8.
Among the wide variety of featured apps is Plum's Photo Hunt, PBS KIDS ScratchJr, Super WHY!: Let's Read as well as Play and Learn Science.
How to Download
Whether you are an iOS or Android user, the apps are simple to install.
The first step is to type PBS Kids in the Google Play Store or Apple App Store search toolbox and find the bundle/app that you think your kids will enjoy.
Summary
Video games don't have to be the big bad that rots our kids' brains and incites violence in our sweet angels.
Games are a fantastic platform to educate with, as they allow interaction on a level that other educational media do not. It is like having a fun, colorful, bubbly teacher that tests you in fun ways, 24/7.