A podcast is an effective and entertaining way to get your brand out in the open. Podcasting is also one of the fastest-growing industries all over the world due to its impact. Podcasts are now the go-to method to consume content and you can start your podcast through the Anchor app.
Anchor is a mobile app that lets you create a podcast, host it, and distribute it to different platforms in the easiest way possible. You can even monetize your content and help grow your audience with the help of the app. And the icing on the cake is that it can be downloaded at no cost to the user.
The Anchor app offers some of the best features that are intended for podcasting. Get to learn more about the Anchor app, what it does, how to use it, some of its main features, and more with the article below.
A Recording Studio Right on Your Phone
Host an Unlimited Number of Podcasts for Free
Create Your Own Design for Proper Branding
Distribute Your Content to Popular Streaming Sites
Track Your Progress with the Analytics Dashboard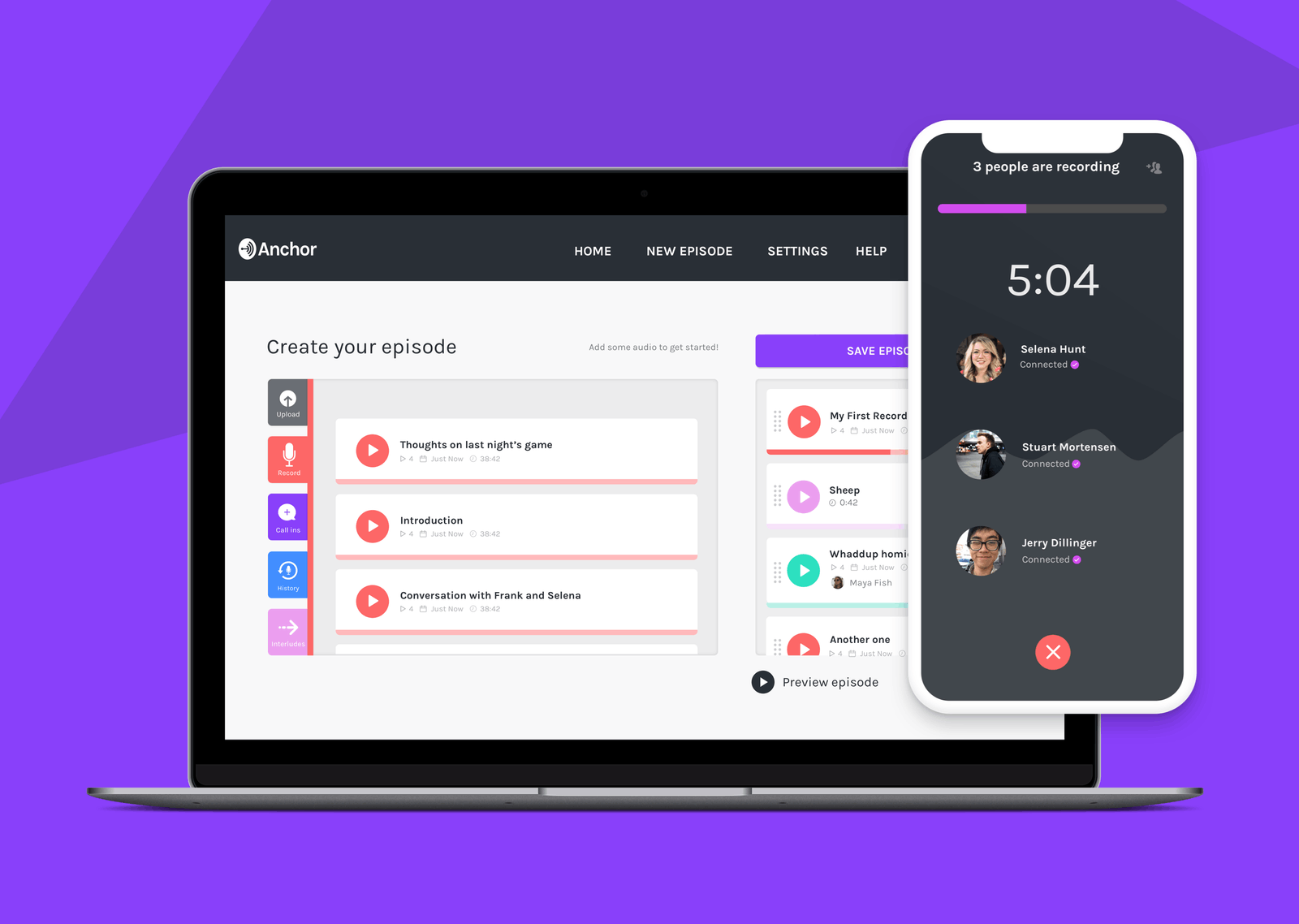 A Recording Studio Right on Your Phone
Podcasting is a great source of entertainment and content for many listeners. If you're planning on creating your podcast and sharing your thoughts and content with the world, it's time to introduce you to the Anchor app.
Anchor is a one-of-a-kind mobile app that lets you create, host, and distribute your podcast to different platforms.
The nicest aspect about this software is that it doesn't cost anything to use. Your podcast may be edited and updated on the go, whether you just want to rearrange the segments or add some audio clips.
The Anchor app is built like a recording studio where you can do everything within the app. Plus it still results in the best quality content that you can produce.
How to Download
Download the demo version of the software and give it a try before reading any further. Anchor is available in both the Google Play Store and the Apple App Store.
To download, search for the name of the app and tap on Install then wait until the app is fully installed. Tap Open to launch so you can start using the app.
Make sure that you download only through these platforms to ensure the security and safety of your device.
Host an Unlimited Number of Podcasts for Free
You might think that with all these features under one app that Anchor would charge you a couple of dollars every month.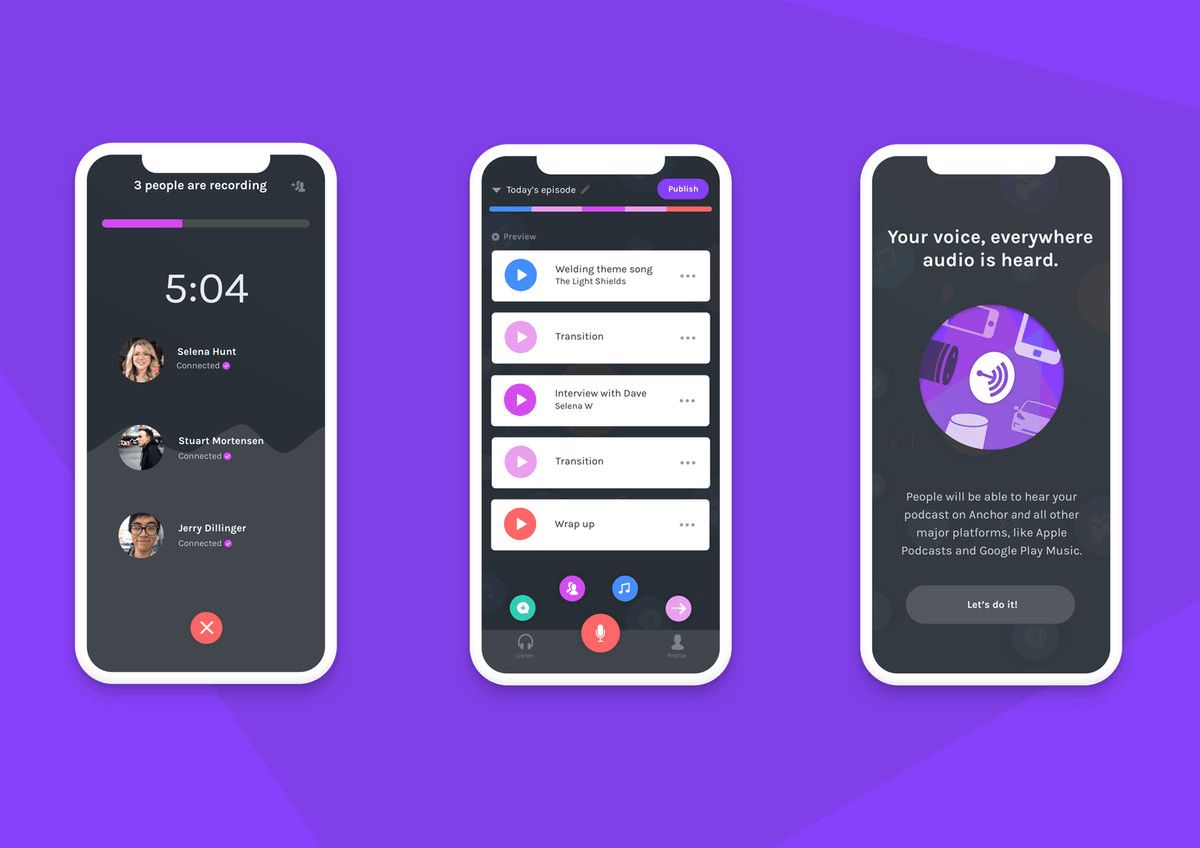 However, the Anchor app is free to use. The app offers 100 percent free hosting for an unlimited number of episodes. There is no limit to the content that you can produce and distribute using the app.
It's a great way to start podcasting, especially for those who are on a tight budget. Now, you can finally distribute the rest of your budget to purchasing high-quality equipment so you can further provide a better podcast experience to your listeners.
Remember, the Anchor app offers unlimited storage for an unlimited amount of time and all of this is for free.
Compatible with Many Mobile Devices
Podcasting is a complex process that involves recording, editing, and publishing. Many users find other app interfaces complicated, which makes the entire process more challenging. Using the app is very simple, especially with its easy and simple interface.
The app is also compatible with a lot of mobile devices. This means you don't need to have an expensive mobile device just to get your podcasting career started.
The app allows you to gather voice messages which are great for podcasts that want to invite remote guests and have their input on the final product. Importing audio files is also very easy with the app so you can add more layers of sound effects and background music to your podcast.
Create Your Own Design for Proper Branding
Branding is key to the success of your podcast. There are a lot of different types of content that you can use to make your brand.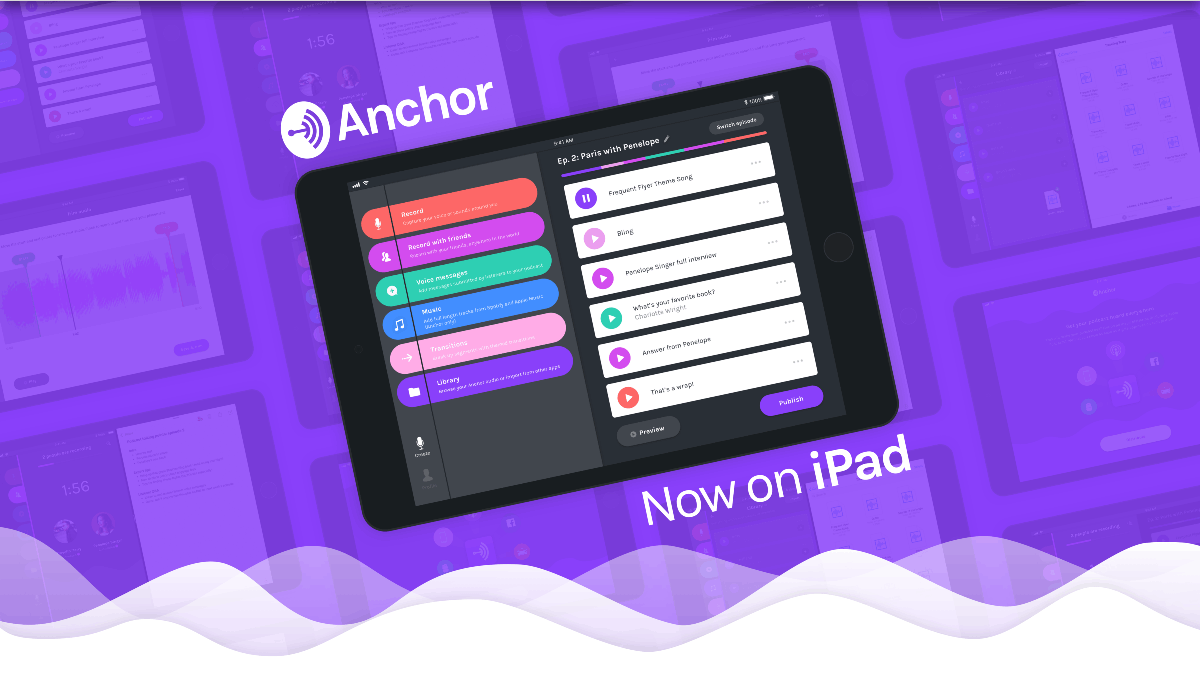 Some tend to talk about games while others want to rant about the movies that they don't like or simply talk about life, internet clout, or whatever is popular these days.
These types of content will become your brand and proper branding is essential to remove yourself from a sea of mediocrity.
Create your own design such as visual cues and cover art within the app and upload it to your official podcast page. This will let your audience know that you have a specific niche and they are always welcome to hear you talk about it.
Editing and Uploading Your Content Made Easy
Anchor is known for its simple interface. This makes it much better to use the app especially when you want to record it straight from your mobile device. You can even sync the recording to all of your devices so you can jump from one device to another to continue recording.
While many might want to create a podcast through their phones, you can also upload your recording into the app. Importing both audio and video files is very easy and convenient.
When it comes to editing your recording, the app allows you to visualize different segments and shuffle them to your liking. You can even add transitions in between segments. This makes the editing process very easy to do.
Distribute Your Content to Popular Streaming Sites
While recording and editing are done easily with the use of the Anchor app, distributing your content is another story.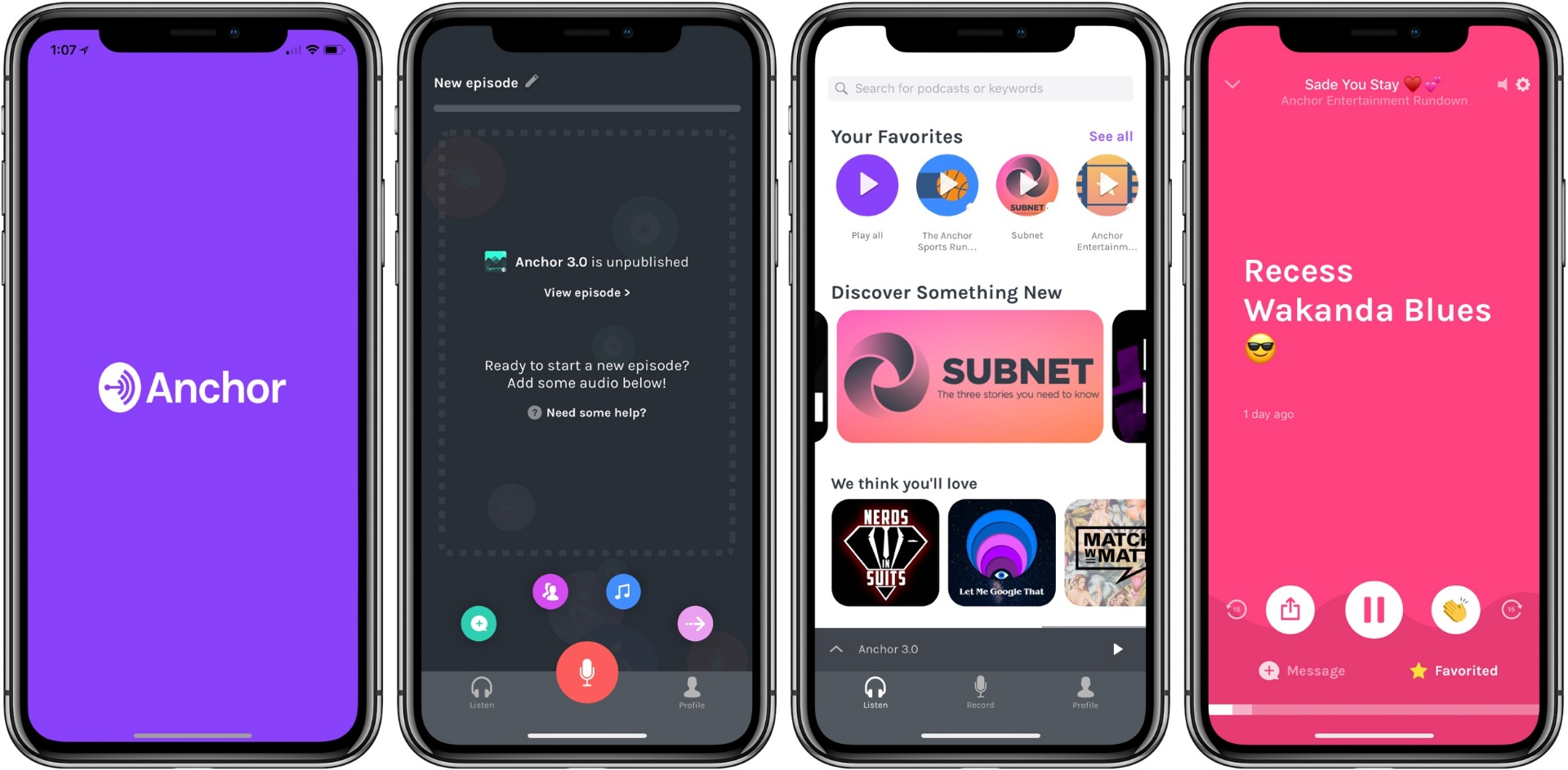 There are a lot of content creators out there that struggle to upload and share their podcasts to different platforms.
Fortunately, the Anchor app features an option that allows you to share your content to popular streaming sites such as Spotify, Apple Podcasts, and more with just a single tap of the screen.
There is no need for you to share them on each site since the single share option will immediately upload your podcast to all of your chosen platforms. This way, people can listen to podcasts you produce on their platform of choice.
Monetize Your Content
There are many reasons why people choose to produce podcasts. A podcast has a lot of potential to be a profitable venture. There are many ways for the Anchor app to provide proper profit for podcast beginners out there.
You can earn money whenever people listen to your podcasts through ads. You can even record the ads using your voice and you choose which segment within your podcast you want to insert it.
Anchor takes around 30 percent of the revenue you've generated from sponsored apps. Apart from ad-generated income, you can also ask your loyal listeners for monthly donations. You can even offer a wide range of subscription plans for your followers.
Track Your Progress with the Analytics Dashboard
Once you've published your podcast, there's that innate curiosity that will linger until you know how well it has performed in the charts. Tracking your progress is just one of the many things that you need to learn when using the Anchor app.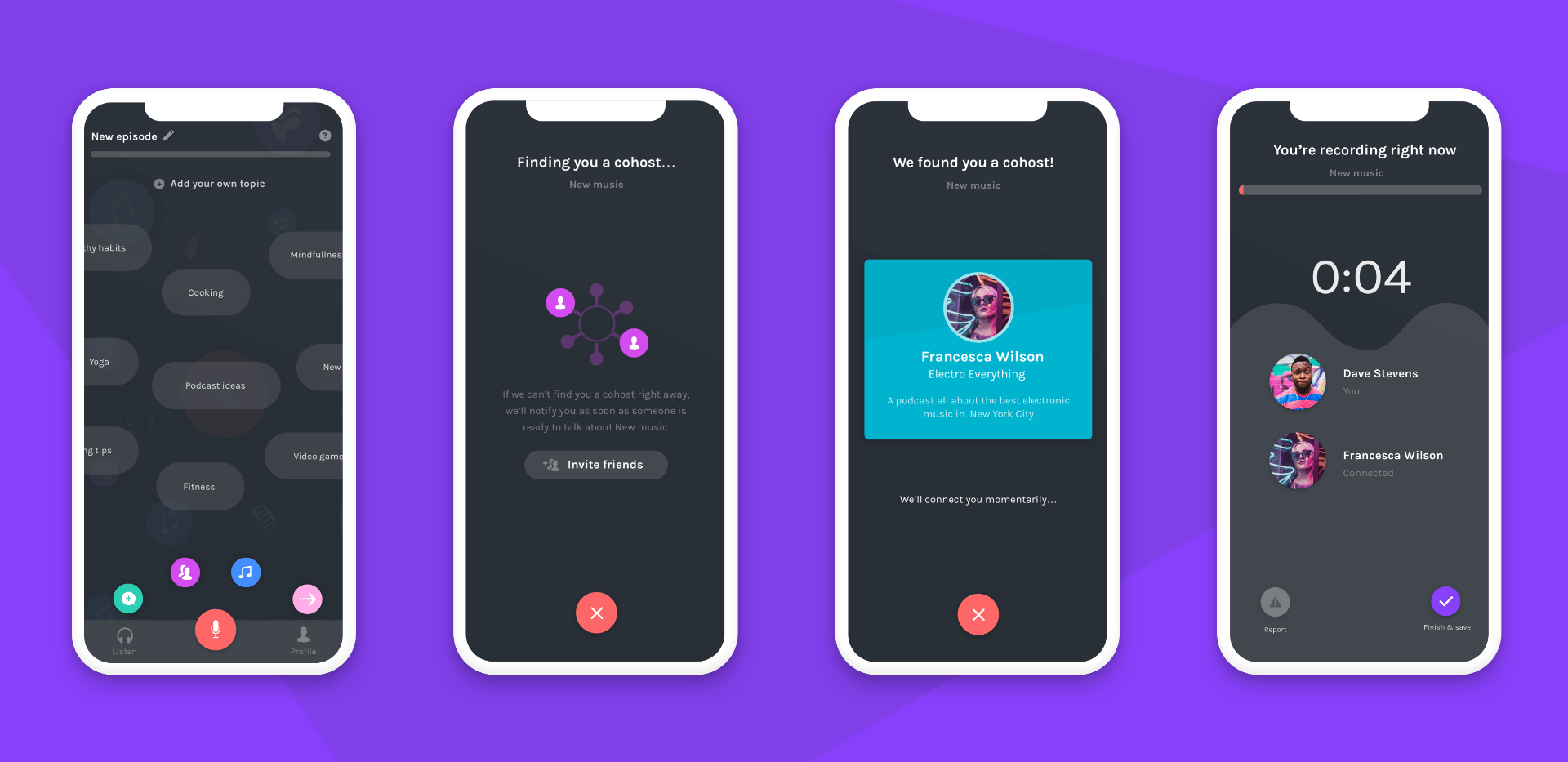 This is done through the analytics dashboard where you get to see all the data coming from your content. You get to see how well it has done with listeners as well as the breakdown of the different types of listeners.
You get to see the geographic location of the listeners of a specific episode. All of this data will help you realize which areas you need to improve so you can do better with your next output.
You can even track how many of your followers are actually listening to you.
Record with Your Friends for a Fun Podcasting Experience
The best part about using the Anchor app in creating your next breakout podcast is that you can record it together with your friends. There is no limit to what the app can do. Invite your friends over, talk about different things, and don't forget to record it.
Having friends on your podcast will make the entire experience better. All you need to do is send a computer-generated link to them so they can join you on the podcast. Remember that there is only a two-hour limit to recording with your friends.
The recording is also done locally on your device so it won't sound like your friends are talking to you on the phone.
Conclusion
The Anchor app is gaining popularity over the past few months and it is clear that it is bound to have a massive following. It is an incredible app that offers outstanding service, especially for beginners who want to start and learn how to podcast.
With its many features and opportunities for revenue, it is only a matter of time before Anchor becomes a worldwide hit. Download the app today and start your podcasting career!