If you are looking for a new look and want to dye your hair, but don't know which color to choose, don't worry! There are apps to help you out.
Maybe you are curious how you would look with strange hair color or want to see if you should buy that hair color product. No matter what your purpose is, there are great apps that can help you achieve your goals!
Here you can find some of the best apps for hair color changing. Let's start!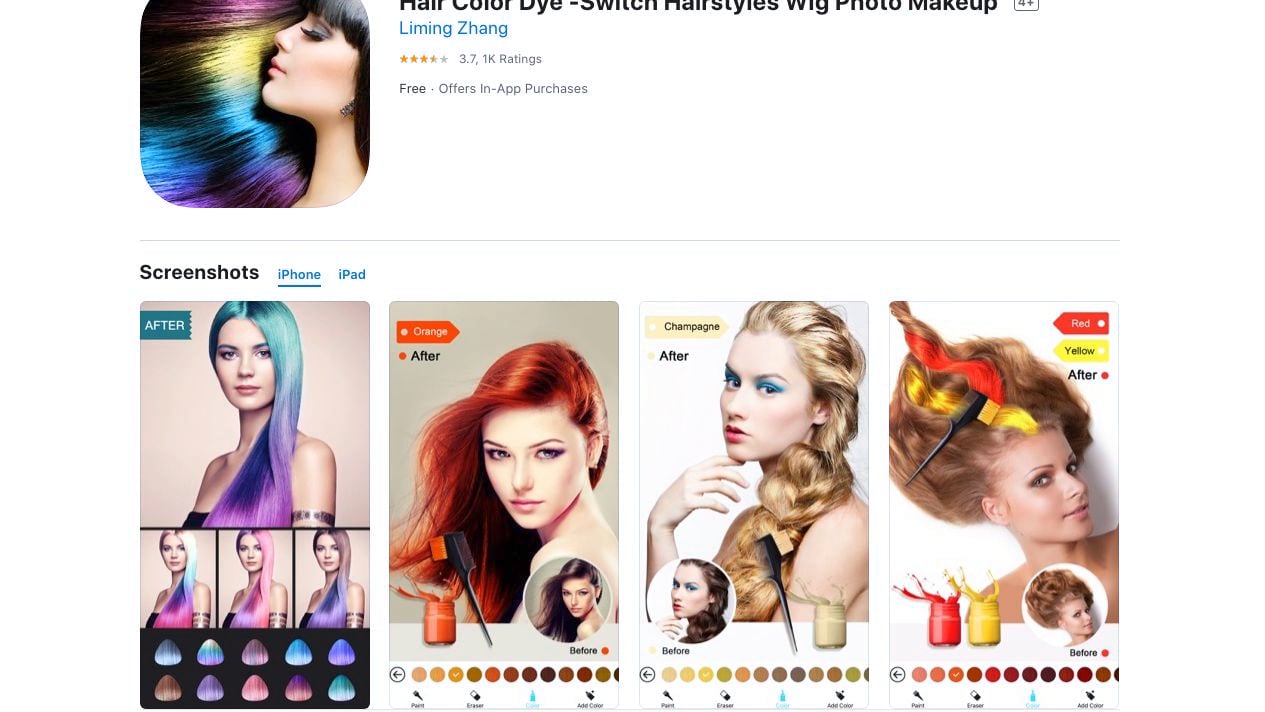 YouCam Makeup-Magic Selfie Cam
YouCam Makeup-Magic Selfie Cam is one of the best-rated apps in this domain. It has stellar reviews on both Google Play and Apple App Store. With such a satisfied user base, this app is a must-try.
Using augmented reality to apply color immediately over your hair, you can try a multitude of hair colors and even hairstyles with this app. A huge benefit is that it gives real hair dye products. If you find a color that you like, you can buy the recommended dye offered by YouCam.
With built-in facial detection, you can use this app to try new forms of makeup, or adjust your selfies with tools for smoothing the skin, whitening teeth, modifying the facial shape, and many more. YouCam Makeup-Magic Selfie Cam is available on both Google Play and App Store.
It is a free app with in-app purchases. If you want to get all the benefits, you will have to upgrade to Premium. This brings benefits like saving your photos in HD, removing the watermark, an ad-free experience, and many more tools to use.
Hair Color Dye – Switch Hairstyles Wig Photo Makeup
Hair Color Dye – Switch Hairstyles Wig Photo Makeup stands out from the rest, coming with very easy to use tools to personalize your hair. You will soon find yourself trying looks that you thought were impossible to create.
For unique hairstyles, this is possibly the best app you can use. By being able to place colors wherever you want, you can try some pretty interesting looks.
You are not given the option to use a live camera, so you will have to upload a photo of yourself to work with. Then, you are given the option to select and edit different areas of your hair, and get in the end, a realistic result.
All you have to do is trace the hair that you want to color and select what color you want and assess the outcome. You can do faded colors, rainbows, or even search for your favorite color.
As a free app, it's only purchases that can be made in the app. These are for buying new colors at the price of $0.99. With an in-app purchase, you will also get an ad-free experience as a bonus. Hair Color Dye -Switch Hairstyles Wig Photo Makeup is available on the App Store.
Style My Hair: Try On & Color
Style My Hair: try on & color is created for, and with the help of L'Oreal. Made by some of the best in the business, it lives up to the expectations with fast and easy to use settings.
If your main requirement is to try hair colors, this is the app for you. It probably has the largest database of hair colors, from all the natural colors to pinks and different shades of copper. Looks like balayage and ombre are available for you to try thanks to the 3D technology.
Every day, you are notified about the latest hair coloring trends and style, and you will also receive tips and tricks. Once you have found your color and style, the app will direct you to a L'Oreal professional salon to make the change.
This app is free, easy to use, and with accurate hair colors. The vast color palates offer a wide range of options. The only downside of this app is that you don't have an option to try new haircuts. Style My Hair is available on both Google Play and App Store.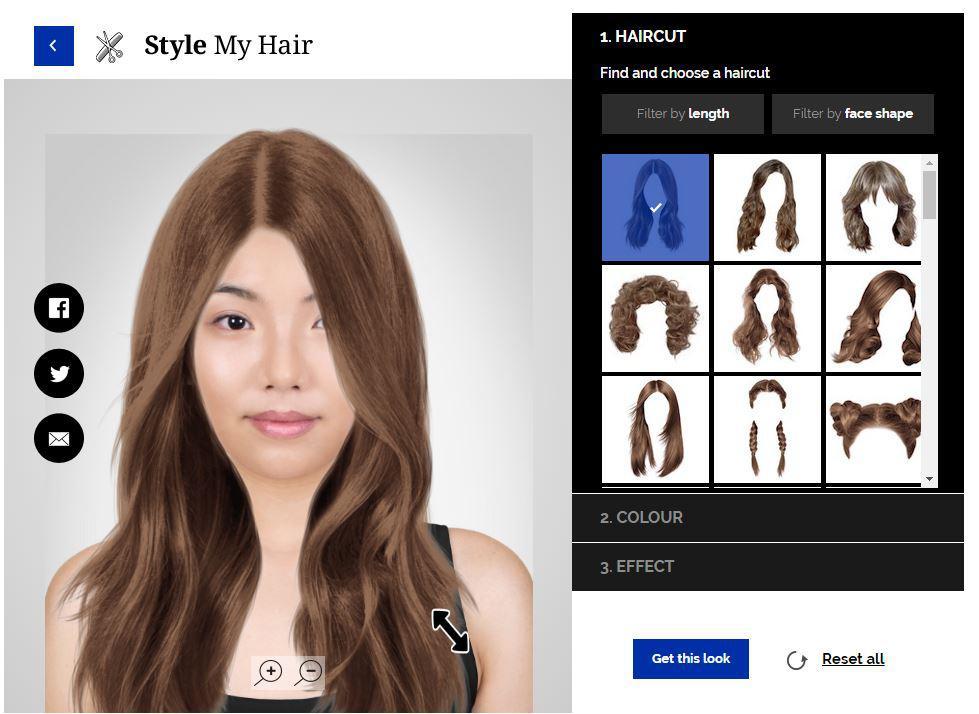 Summary
With these apps, you can gain knowledge about what hair colors suits you. Feel free to try them all and see which one compliments your eyes and facial features. Keep experimenting and remember that you can use multiple apps to get the perfect look!