Yoga has always been my go-to stress-relieving activity. This is why I often use yoga apps like the Daily Yoga app to help me find the relaxation that I need.
Since there are a lot of options out there, it's only fitting that I present to you one of the best yoga apps out there. Daily Yoga is the most suitable and practical yoga app on the market. This is the app that will help you become more consistent with over 70 yoga programs and more.
You can find out what the Daily Yoga app is about if you're interested. You'll find information about where to get the app, a rundown of its features, my impressions, and more at the bottom of this piece.
Your Personal Yoga Plan App
An App to Help Yoga Beginners
Do Yoga Anytime, Anywhere
Get Your Own Personal Yoga Plan
Join a Community of Yoga Enthusiasts from All Over the World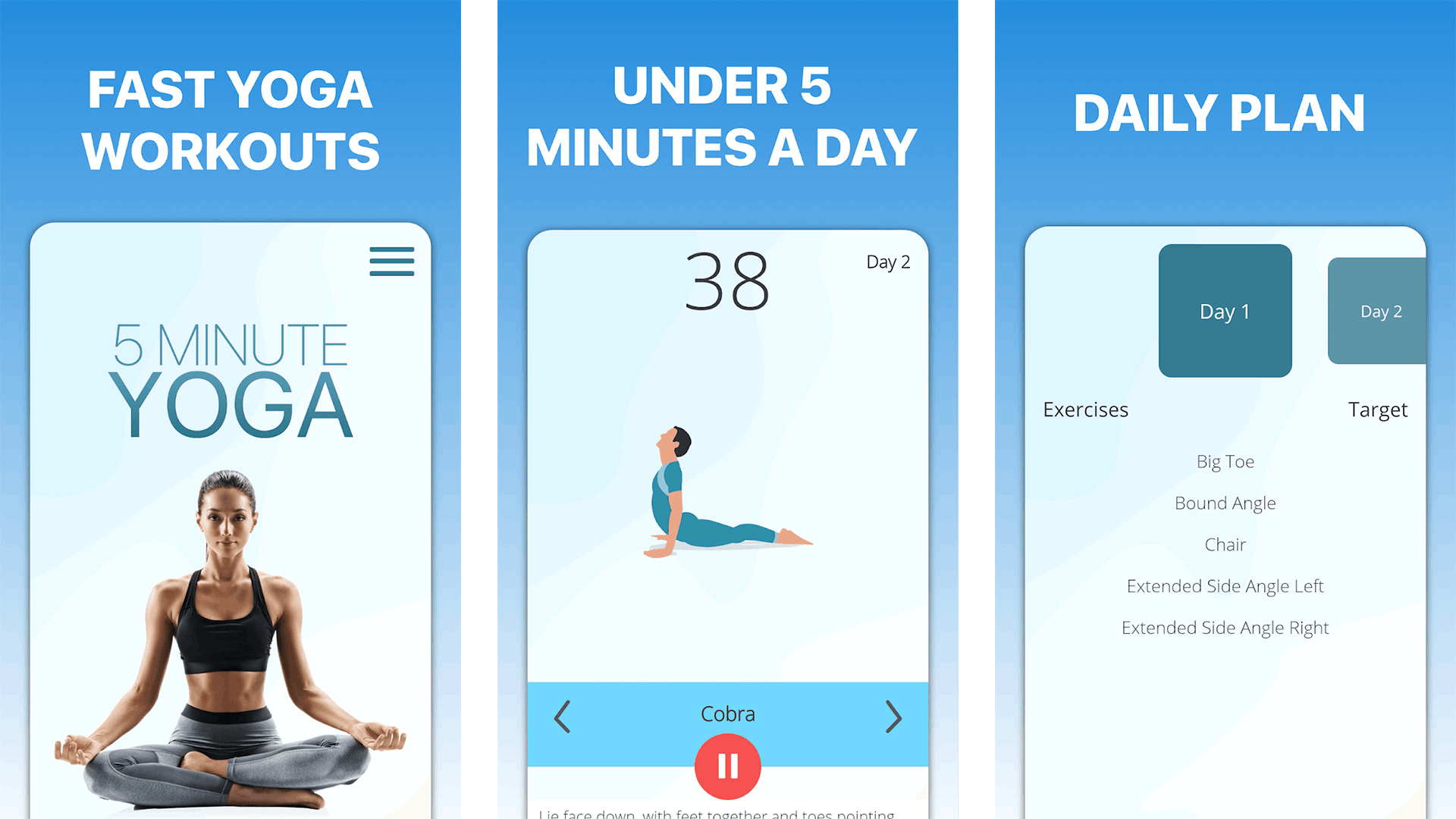 Your Personal Yoga Plan App
Stress can have a lot of effects on our bodies. While many might find certain activities help battle against stress, I often find myself using yoga as a way to find stress relief.
This is often due to the fact that I use the Daily Yoga app as a platform to help me get energized and become more attuned to my body with different poses and meditation.
Yoga is an effective way to relieve stress and offers countless health benefits to both my mind and body. The Daily Yoga app offers different features such as guided yoga classes and even weight loss yoga challenges.
Find the perfect balance, increase your flexibility, improve your energy levels, and get healthy with the help of the Daily Yoga app.
How to Download
Daily Yoga can now be downloaded from the Google Play Store for Android devices and the App Store for iOS devices if you want to try it out.
Download the app by tapping on Install and wait until it is fully installed. Tap Open to launch the app.
The app also features some in-app purchases so I suggest you link your preferred payment option beforehand. Be sure to download the app exclusively on these platforms to experience high-quality yoga sessions.
An App to Help Yoga Beginners
A few years ago, I wanted to start doing yoga but I don't have the time or the understanding of how to do it. I was introduced to the app a while back and was a bit doubtful if it was everything that a beginner ever needed to learn how to do yoga.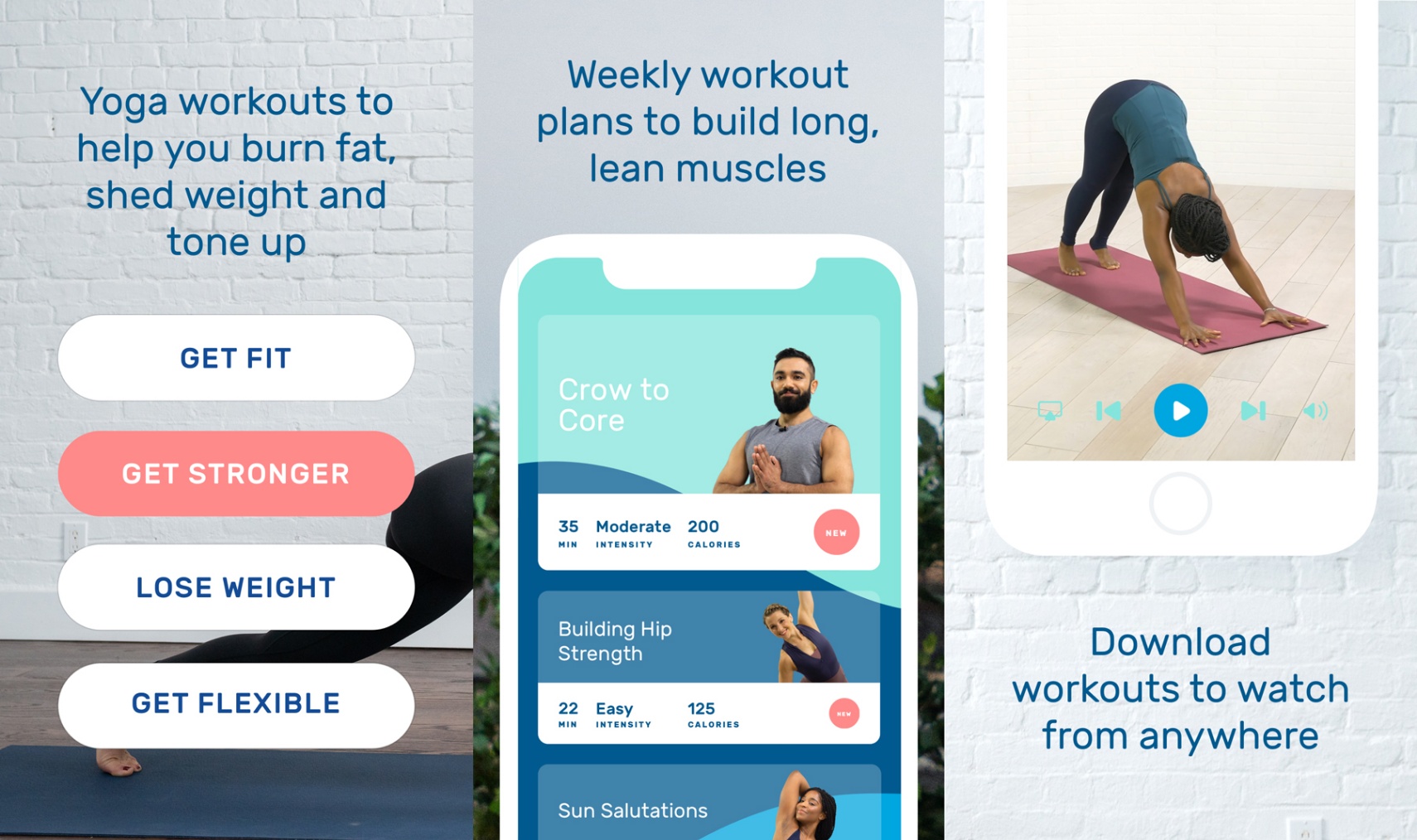 Fortunately, the Daily Yoga app is made for beginners. The app features a two-week program that is targeted at beginners to learn the basics.
This feature alone is highly recommended for those who are interested in starting their yoga journey. Once you're done with the two-week program, there are still so many options to choose from.
Get in shape even if you're the busiest person in the world with just seven to 15 minutes of yoga sessions each day.
Yoga Challenges for Weight Loss
Yoga has been known to help with weight loss and burning fat. The Daily Yoga app offers different courses and yoga poses for weight loss and will help burn excess fat from your body. There are even yoga challenges that will help you reach your fitness goals.
Whether you aim to lose weight, get in shape, tone your body, or simply increase your flexibility, there's always a series of challenges waiting to be accomplished within the app.
The Daily Yoga app takes a holistic approach when it comes to my health so I always make it a point to use the app whenever I do my yoga sessions.
Do Yoga Anytime, Anywhere
Another challenge that I've always struggled with in my fitness journey is availability. This is one of the many problems that many of us are trying to address. Many of us are busy with work and this can be very demotivating.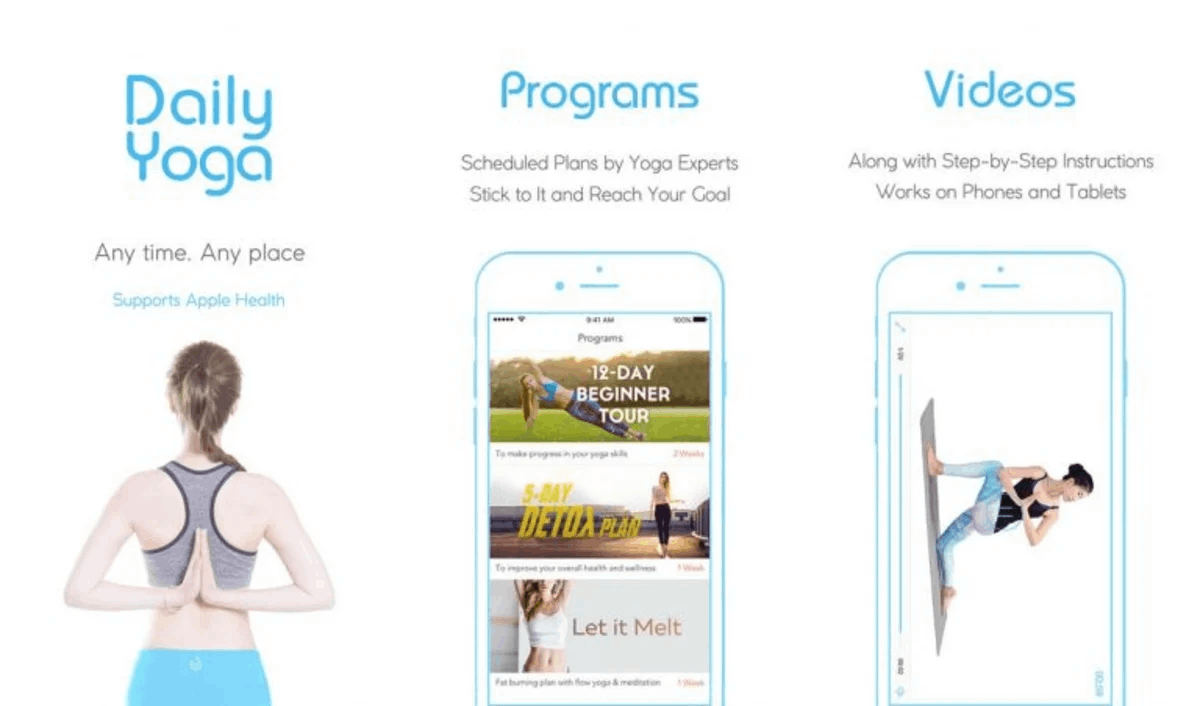 There is just not enough time or place for me to do my yoga sessions. The Daily Yoga app directly answers this concern by allowing me to download my favorite classes for offline use.
This way, I can always do my yoga sessions anytime, anywhere. Whether I'm at a hotel, at the beach, or at the park on the weekend, I can practice and continue with my yoga sessions.
I often squeeze in my yoga sessions during break time at work or right before I go to sleep so there's no reason for me not to do it.
Stay Motivated with the Help of Smart Coach
There are always challenges to keeping yourself motivated during your fitness journey. No one is exempt from this, even me. This is why the Daily Yoga app has developed a way to keep us motivated through the help of Smart Coach.
Smart Coach is a feature where the app creates a 28-day schedule so you can reach your goals within the month. The Smart Coach features different classes that will keep you surprised and motivated for the entire month.
With the Daily Yoga app, there's always something new to try. Sign up for the Smart Coach, and every day you can take a new class.
Get Your Own Personal Yoga Plan
As a beginner, there were times when I struggled with different poses. While the two-week beginner program was very useful in introducing me to the world of yoga, I wanted more.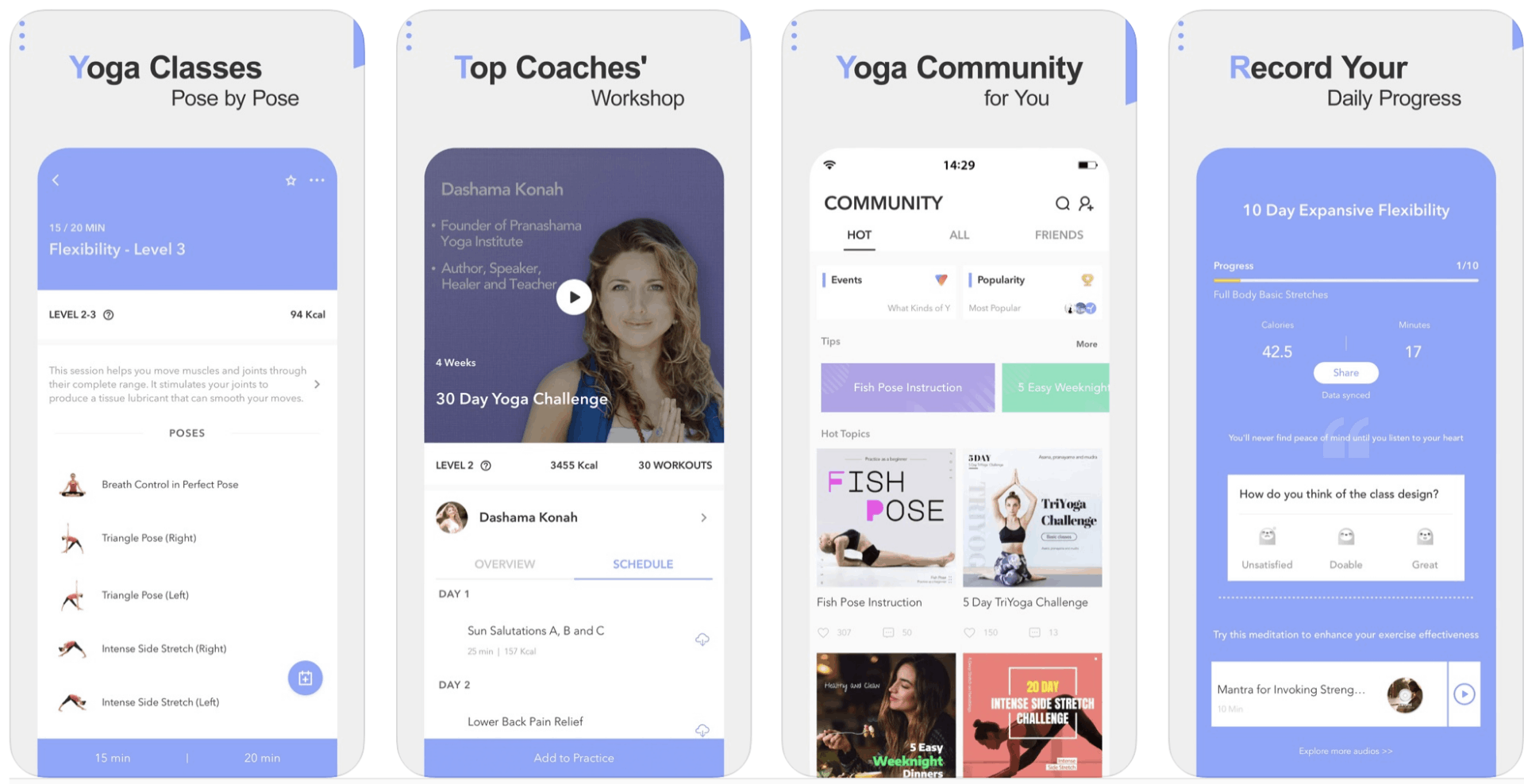 The Daily Yoga app offers a personal yoga plan so I can have a workout planner. The app features hundreds of yoga classes, pilates, meditation sessions, and more.
All I needed to do was to sign up for the personal yoga plan and choose the type of plan that I would greatly benefit from. Whether I want to have more flexibility or a toned body, there are specific plans that will meet all of my needs.
Each plan is carefully selected based on my needs so I can meet my particular goal in the shortest time possible.
Track Your Progress and Reach Your Goals
We all want to have a good-looking body but at the same time, we want to feel good. The only way to do this is for us to see the progress ourselves.
This is why the Daily Yoga app offers a way to track our progress so that we can see how far we've come from the day we started our fitness journey. While progress may seem like it can take ages, a little bit of progress is still progress.
The app needs to be paired with your smartwatch so it can also detect any exercise as well as the calories burned and your heart rate. This will help you reach your daily goals and stay fit.
Join a Community of Yoga Enthusiasts from All Over the World
One of the problems that I've encountered with other fitness apps is that they are very localized. I don't get to meet or even talk to health and fitness experts from all over the world.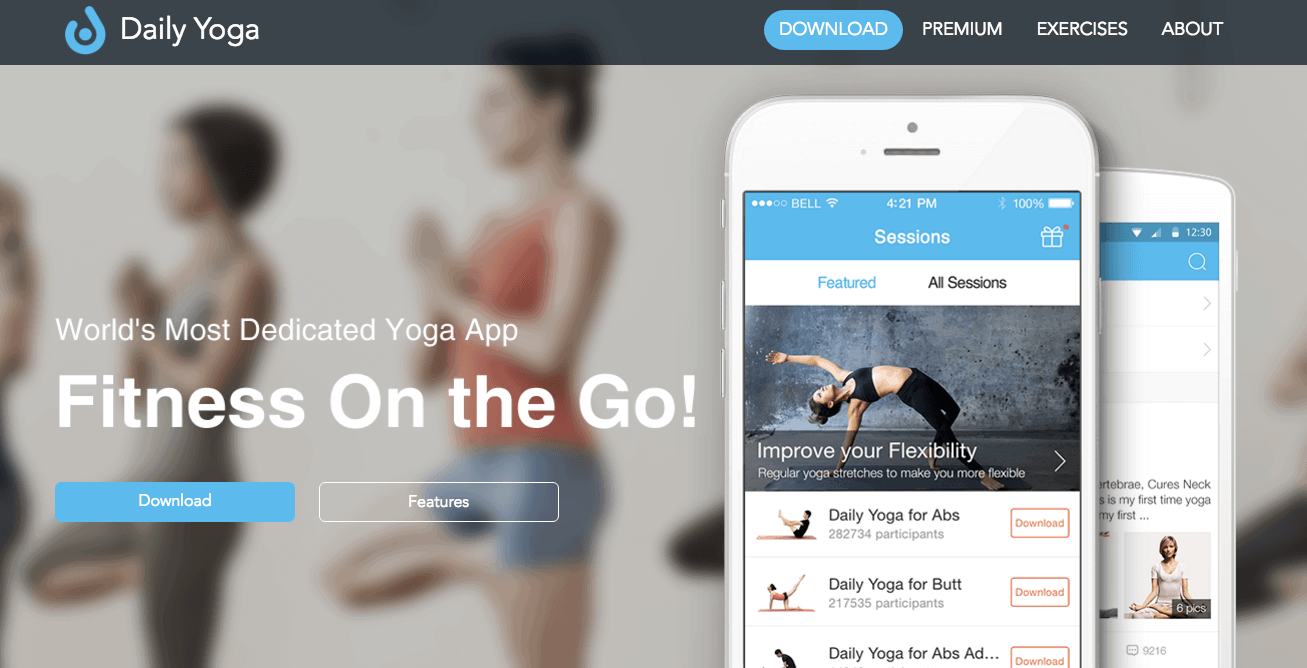 With yoga fast becoming a worldwide fitness phenomenon, it is only fitting that the app also has a worldwide community. I get to connect with millions of other yogis from all over the world.
We can talk about our fitness goals and experiences, and even suggest many other challenges. It is very encouraging to hear from other yogis who share the same struggles and sentiments that I have when it comes to fitness goals.
It helps me feel validated that I am part of such a wonderful community.
My Thoughts on the Daily Yoga App
Here are my thoughts on the Daily Yoga app after I've used it for a while. First of all, the app has a long list of features that will help all kinds of users. The software is useful whether you're a complete beginner to yoga or have been practicing for years.
The worldwide community encourages you to get better with your fitness goals. The different set of challenges and the workout plan helps motivated new users to keep on reaching for their daily goals.
I think it is very wise for the app to have a 28-day workout plan so that users will keep on using the app to reach their fitness goals. There's also a meditation for the mind and body as well as many other options that cater to different types of people.
Conclusion
The Daily Yoga app is designed to help you maintain a healthy body and mind via regular exercise. It's inclusive, tough, and fun for both yoga newbies and seasoned practitioners looking for something different.
Take control of your health and find inner peace with Daily Yoga. Download the app today and take on your fitness journey!